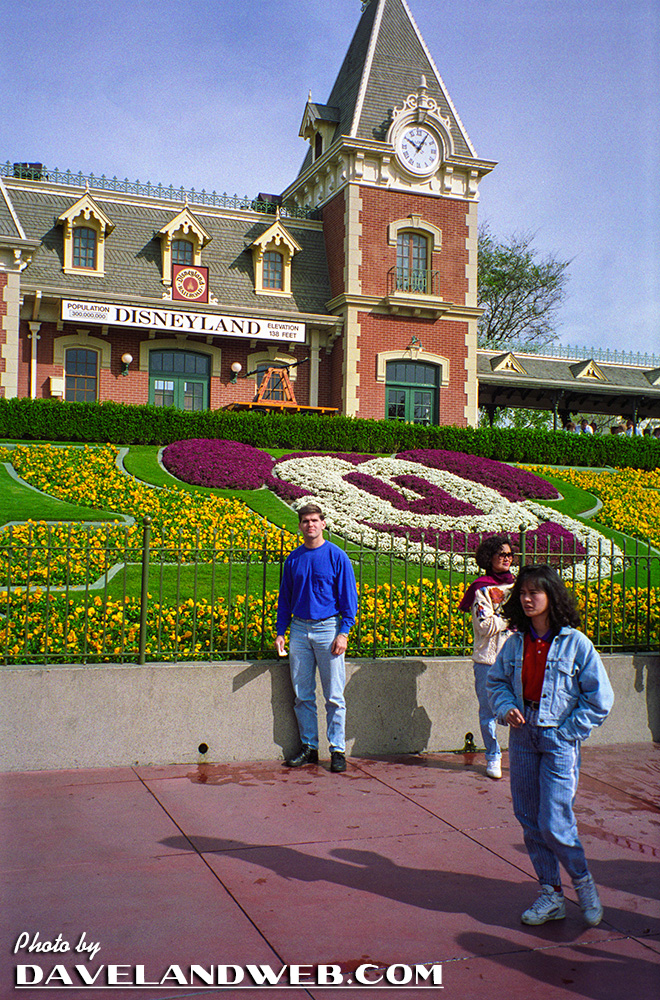 Since I have now been doing my blog for over 5 years, some of my photographs have crossed over into "retro" territory. This batch is from a May 1993 trip to California that I took with my best friend from my high school days. Please excuse my hair in these shots; it is bordering dangerously close to being a mullet. My friend's classic barbershop-do is timeless and should cause him no embarrassment!
At the time I visited Disneyland, I was not the fanatic that I am today. I was surprised to discover Toon Town, which had just opened only 4 months earlier in January.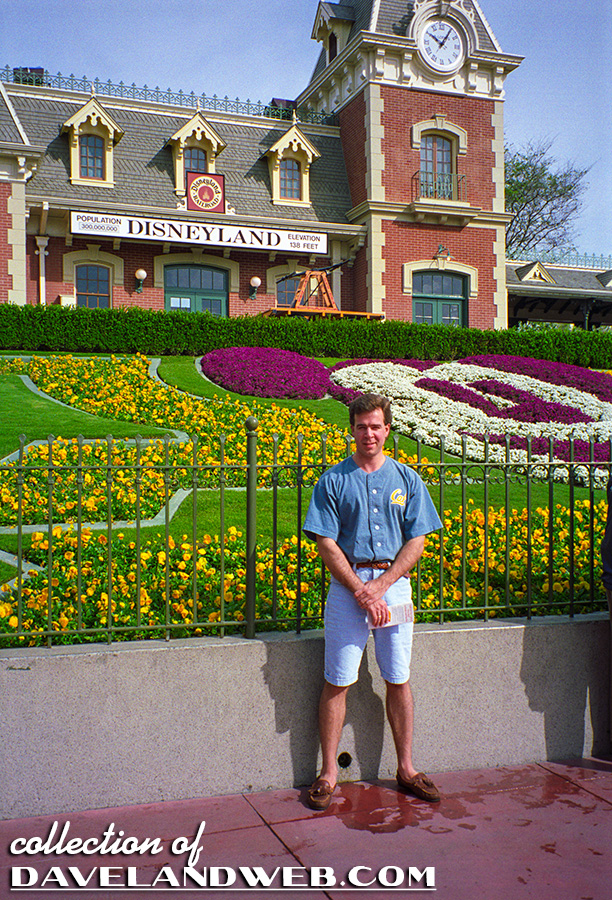 Jasmine and Jafar were on hand to promote "Aladdin" which was probably still lingering in theaters (it had been released the previous November).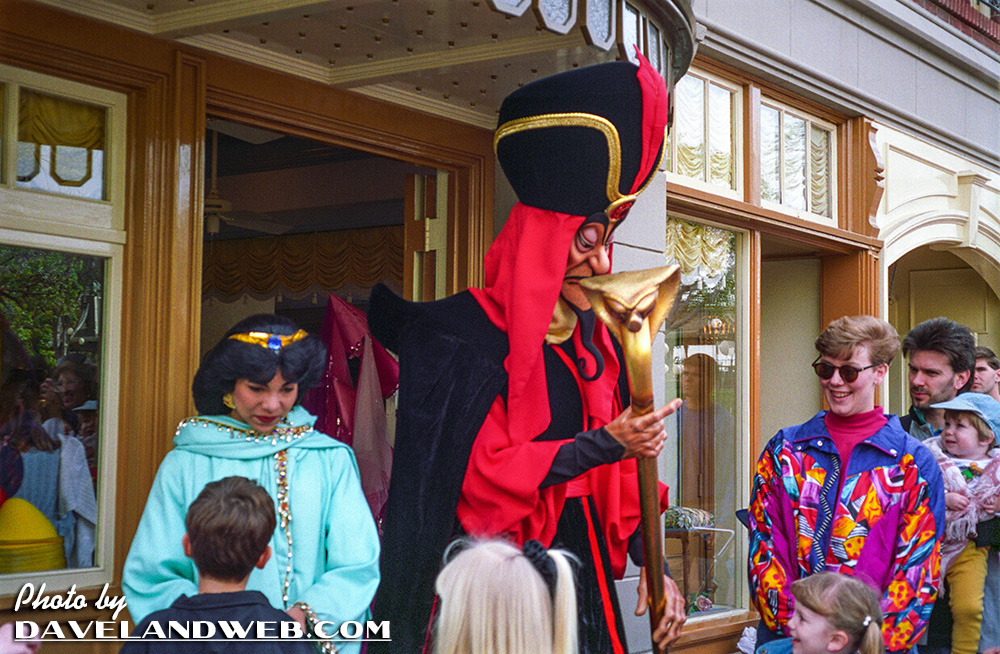 The Partners statue was still yet to be.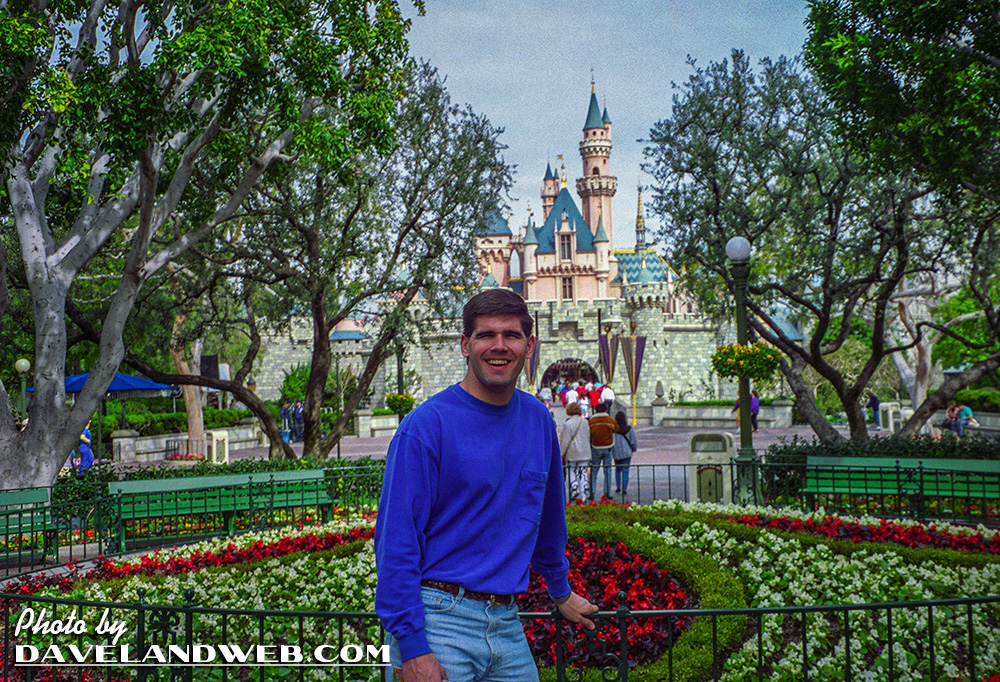 These photos were shot back in the days that I was a renegade and used flash on all of the dark rides; I have attempted to darken these two shots so that they aren't the blown-out-mess that most flash photos produce.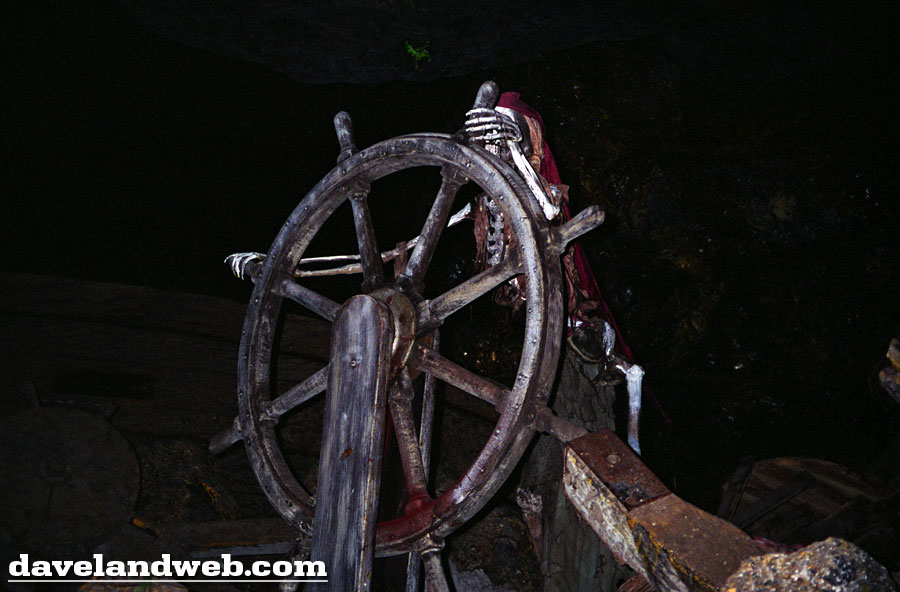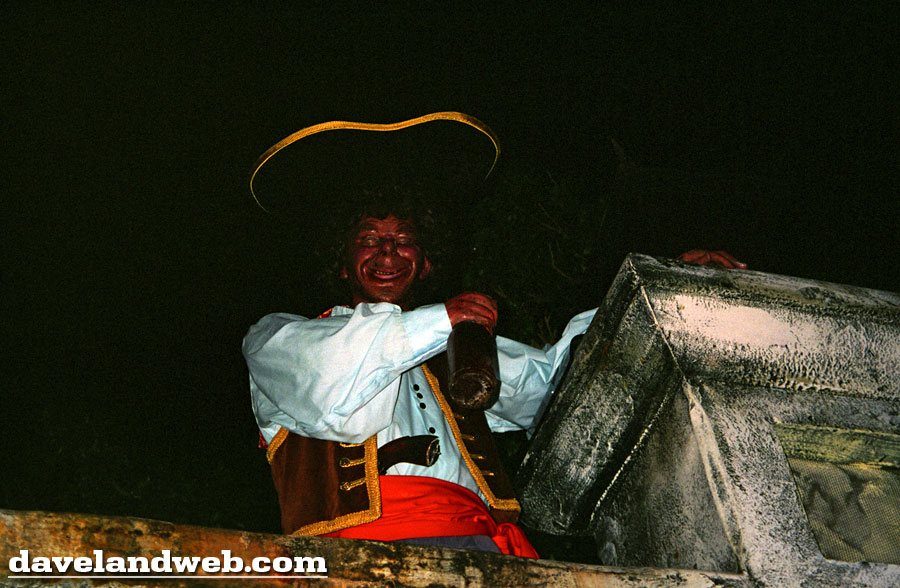 As you can see (especially in this shot), Southern California was actually having a semi-gray day.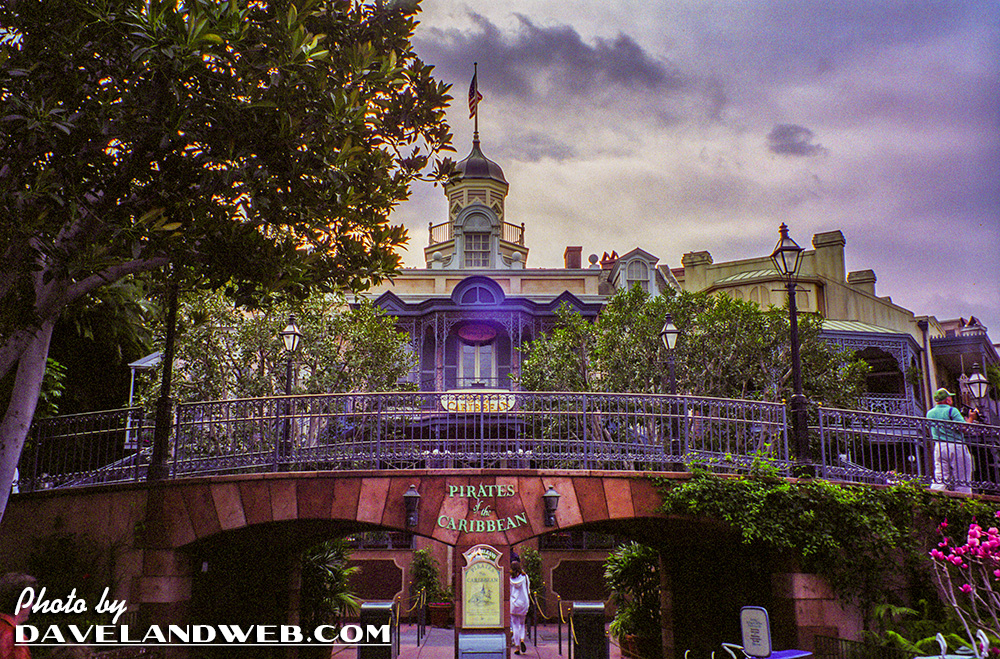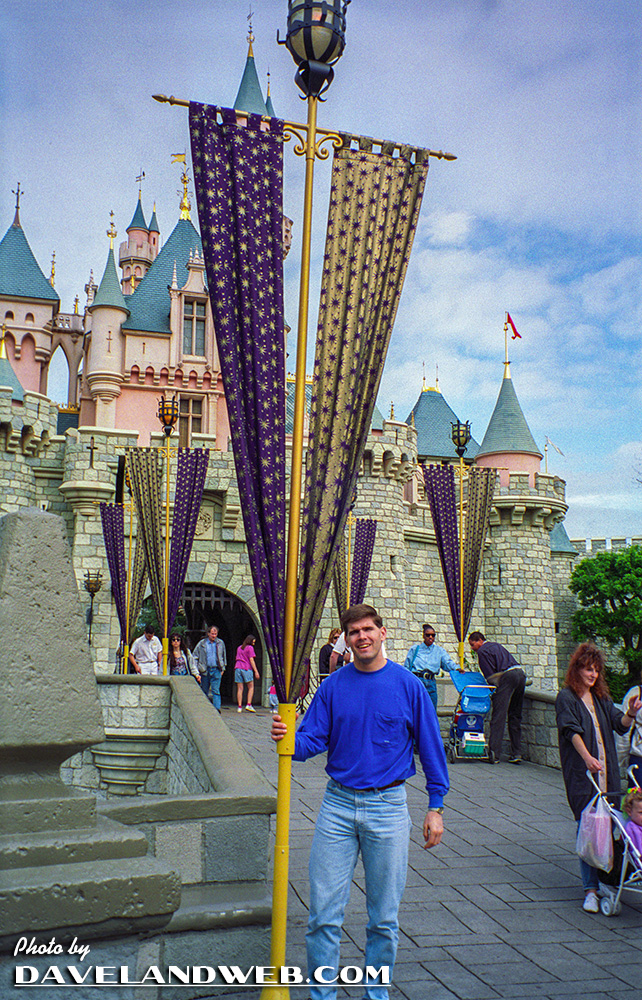 I'm not sure...should we follow her?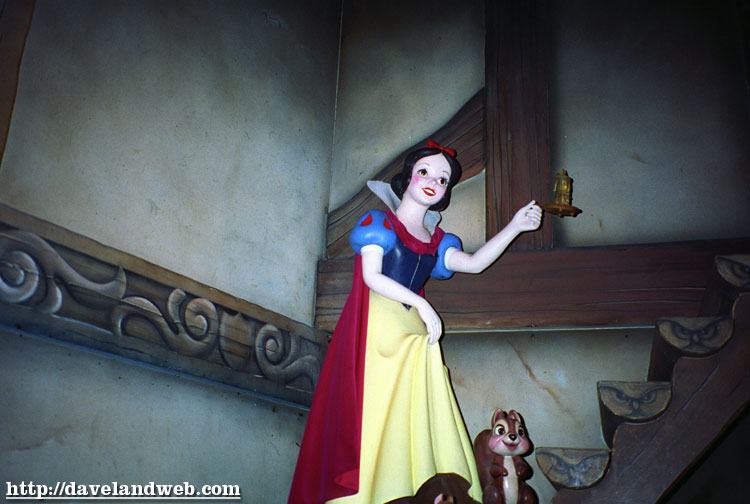 My friend Kevin did his best, but couldn't release the Sword in the Stone.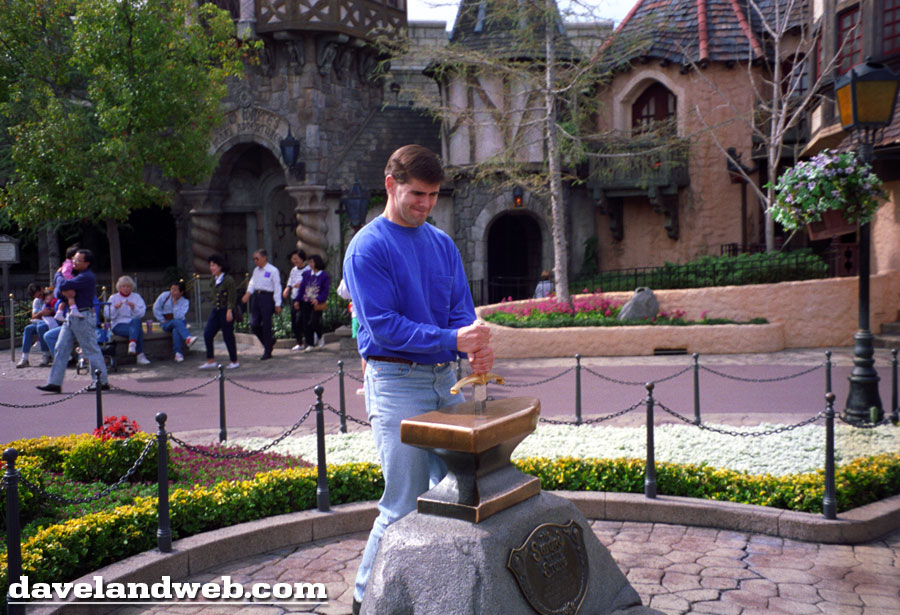 See more Disneyland photos at
my main website.