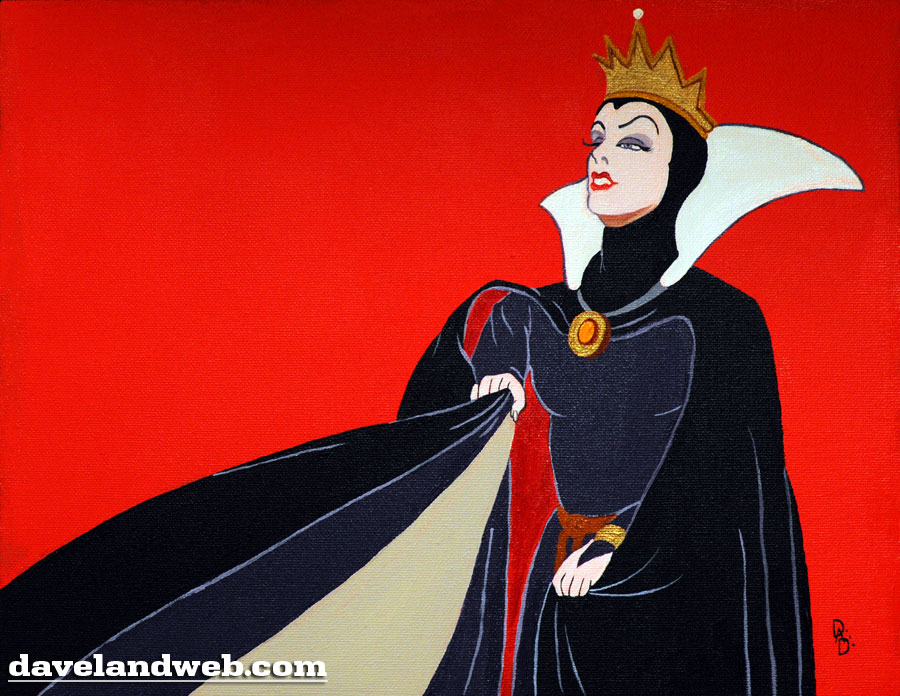 Obviously, it has been awhile since I have put the paint to the canvas, so over my 4 day weekend, I decided to take an hour or two and devote myself to a new painting, since I knew that my "Postman" painting would require more than a few hours. 1-six hour session and another 2-hour session later, my "Evil Queen" was finished. Once I start painting, I find it difficult to stop. There's something about a beautiful villainess that I find inspiring; the lines, the expression, the colors...just had to put this one on canvas.
Follow my Daveland updates on
Twitter
. For more Daveland art, visit my regular
website
.