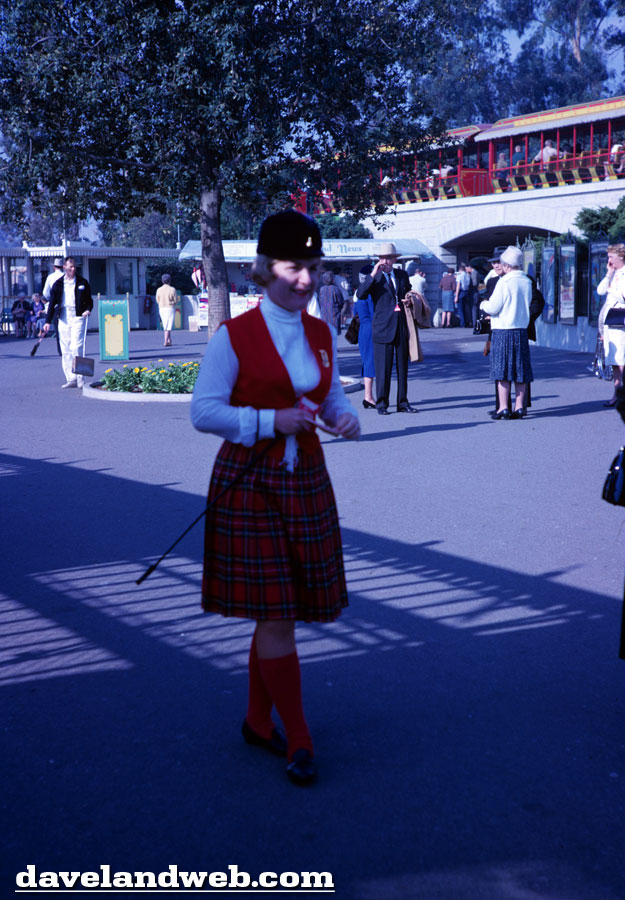 Here comes a looooooong series from December 1961. The first two shots show a whole gaggle of Tour Guides in their crisp uniforms complete with riding crop and gleaming golden "D" pin.
And what set of photos would be complete without a shot of the Main Street Train Station. Sure is good to see the handcart, which has been missing at the park for ages.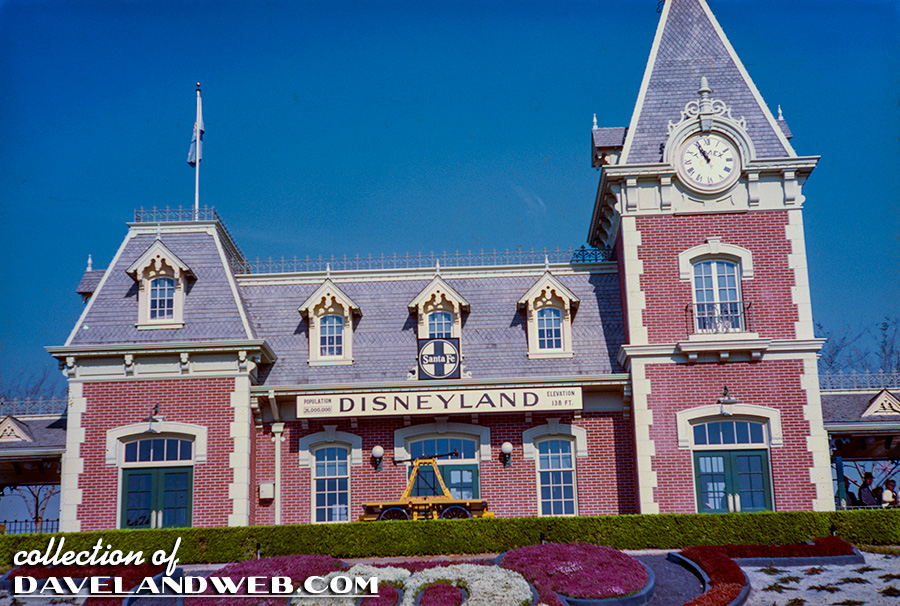 Here's a nice point-of-view shot, entering underneath the tunnels of the Disneyland Railroad. I still get a feeling of excitement as I leave the real world behind and enter the care-free land of Disney.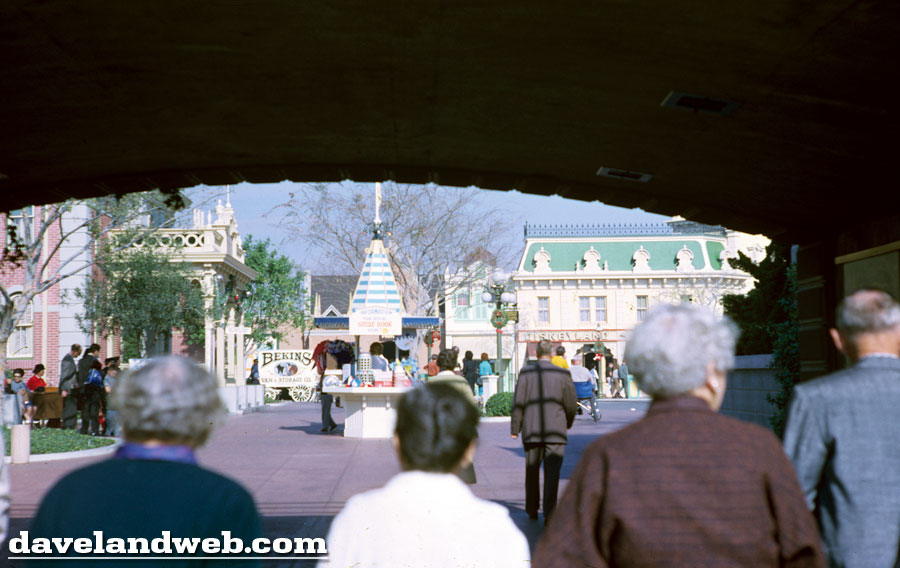 And a close-up of the information booth in Town Square: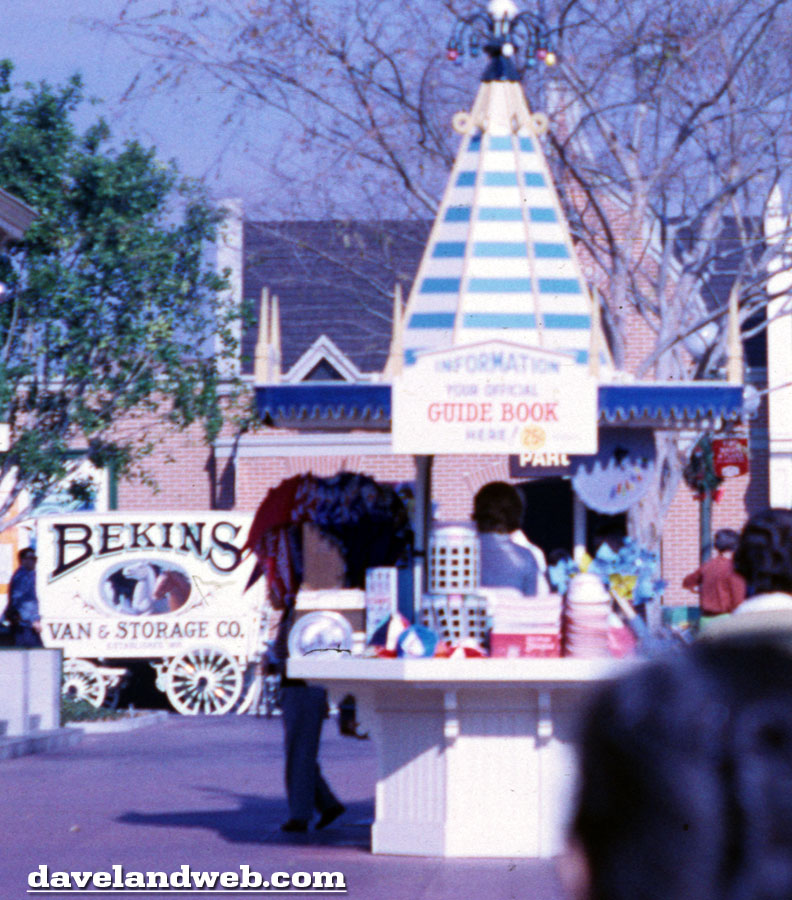 Anyone care to register for a Guided Tour?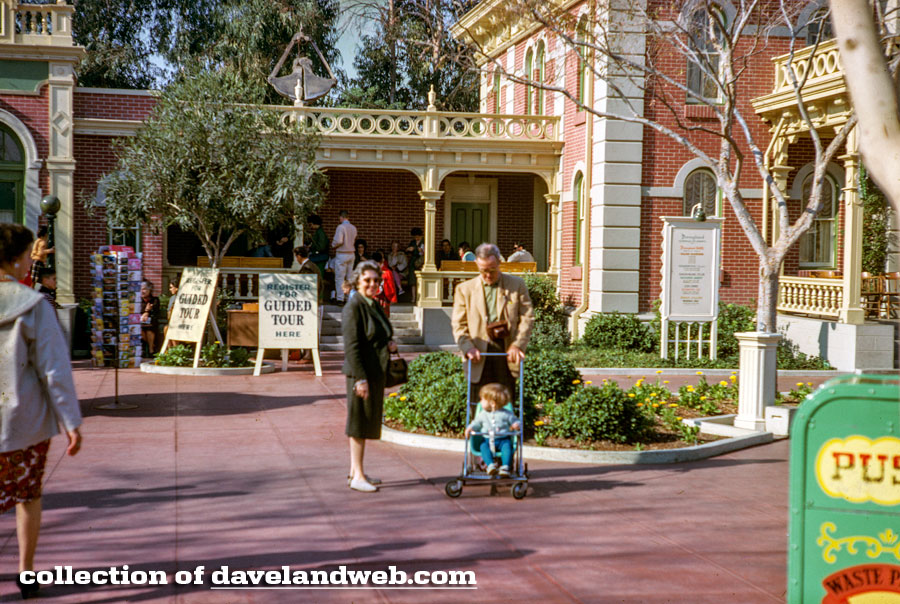 A closeup of the postcard racks and the Tour Guide desk (looks like the person working it is on a coffee break!):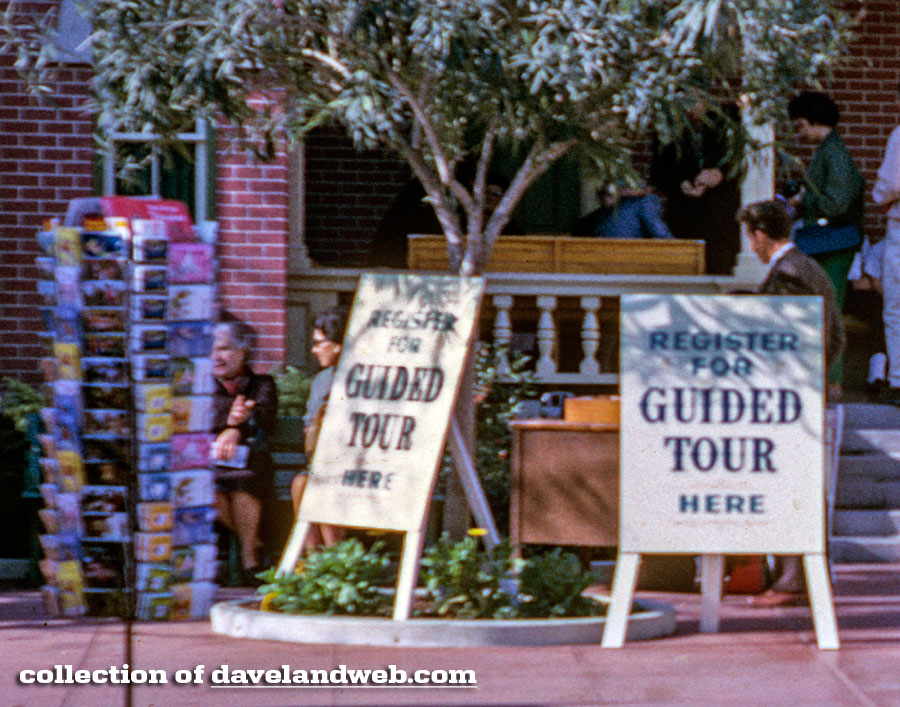 Two of the Square and The Opera House: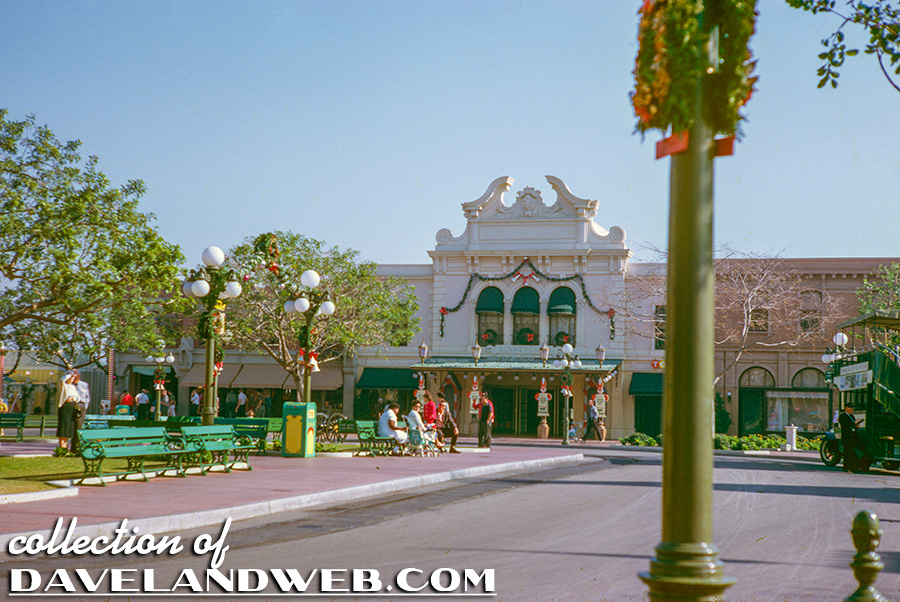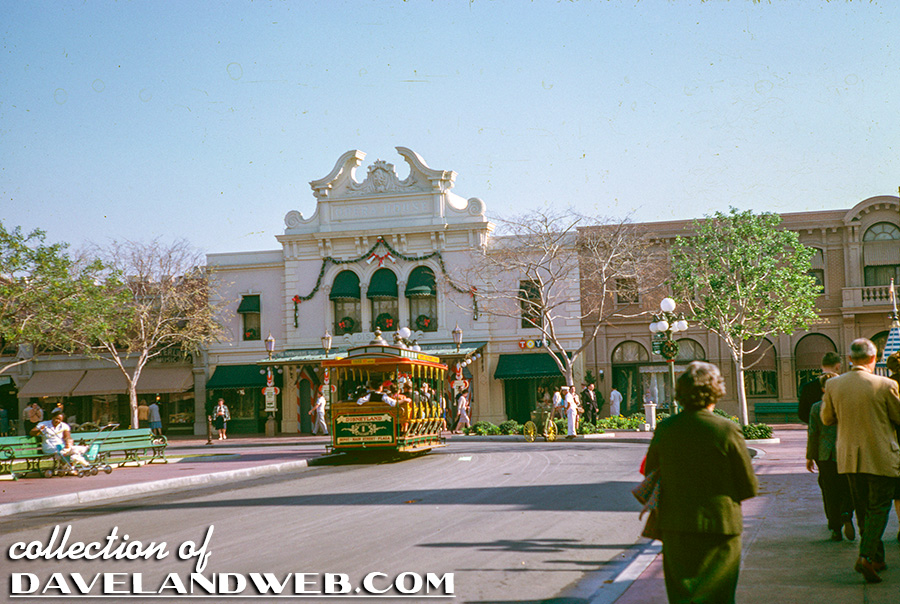 And the corresponding detail shots, featuring the Babes in Toyland Village at the Opera House: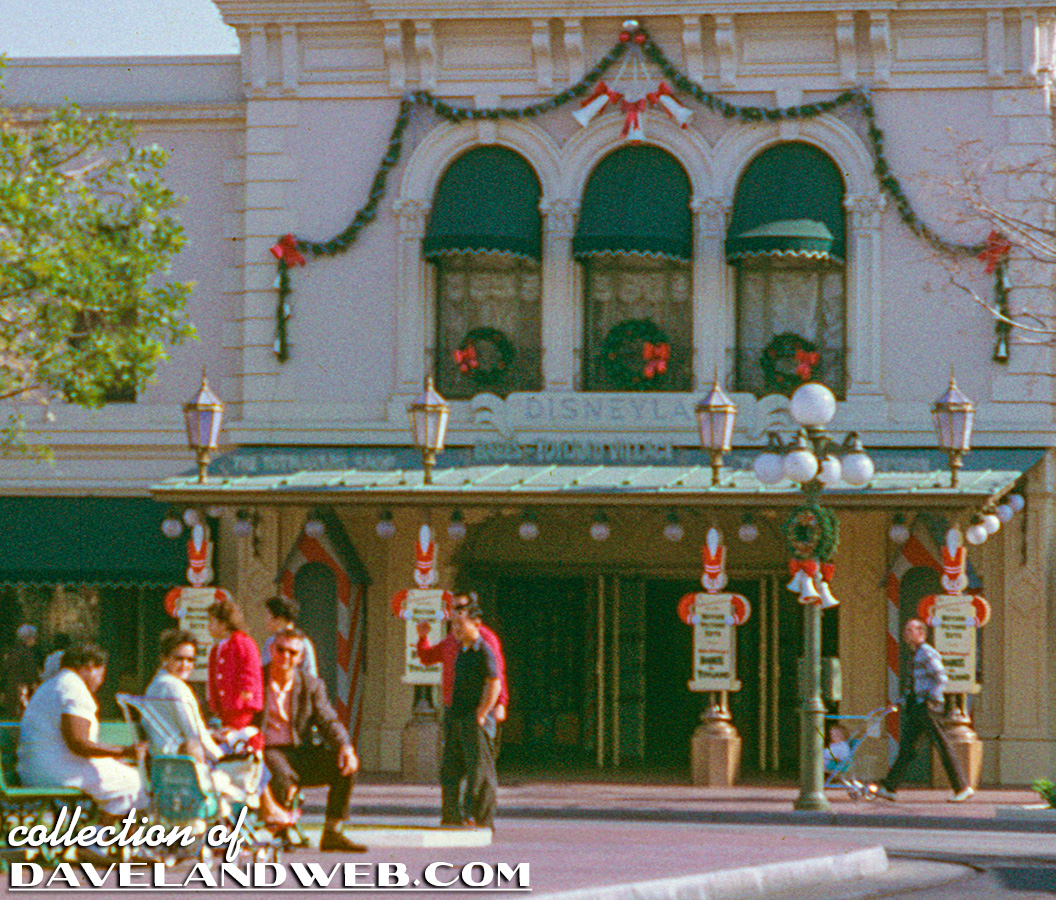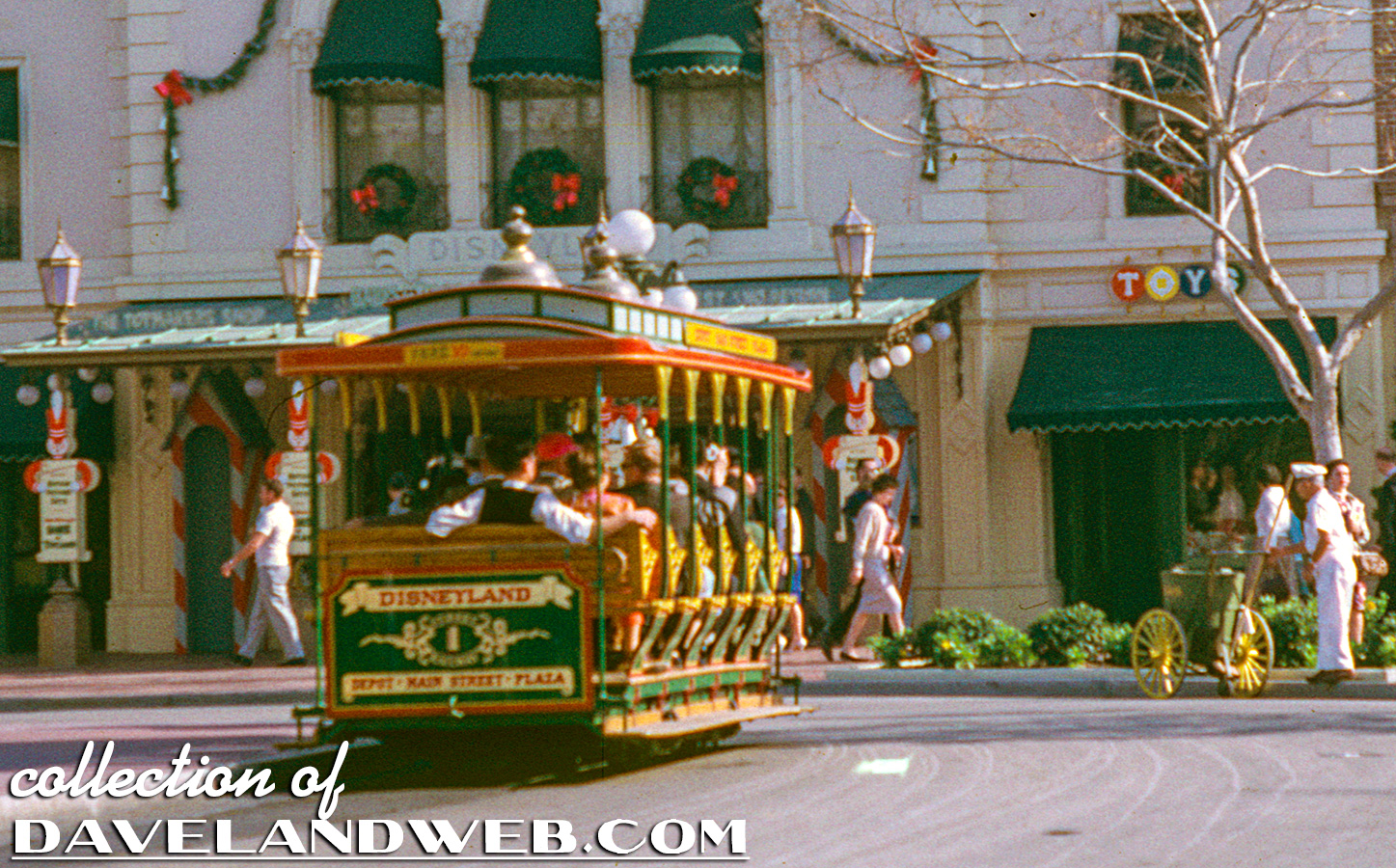 My fave, the Omnibus. On the right of this one, we can see that the 2nd Info booth has yet to open: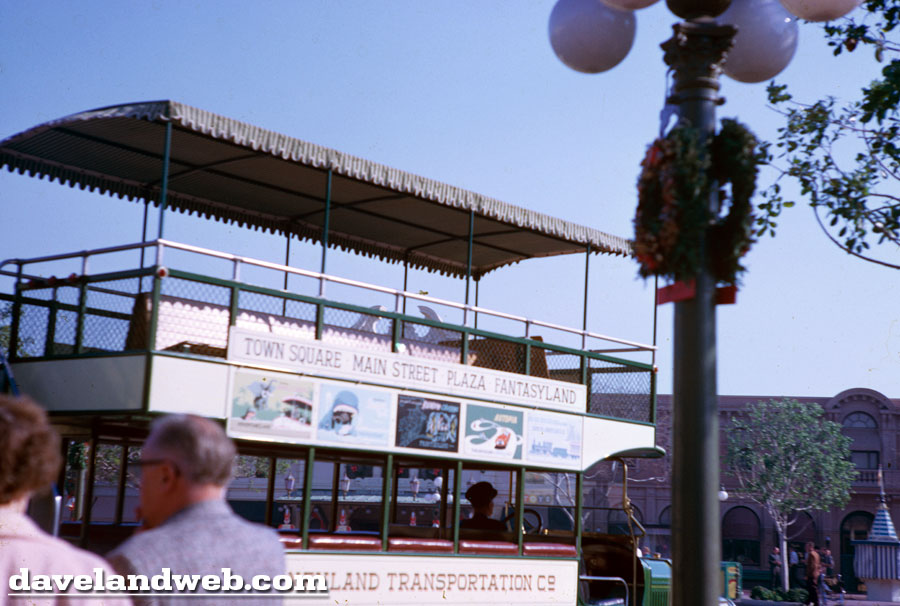 Last one for today shows the heart of Town Square: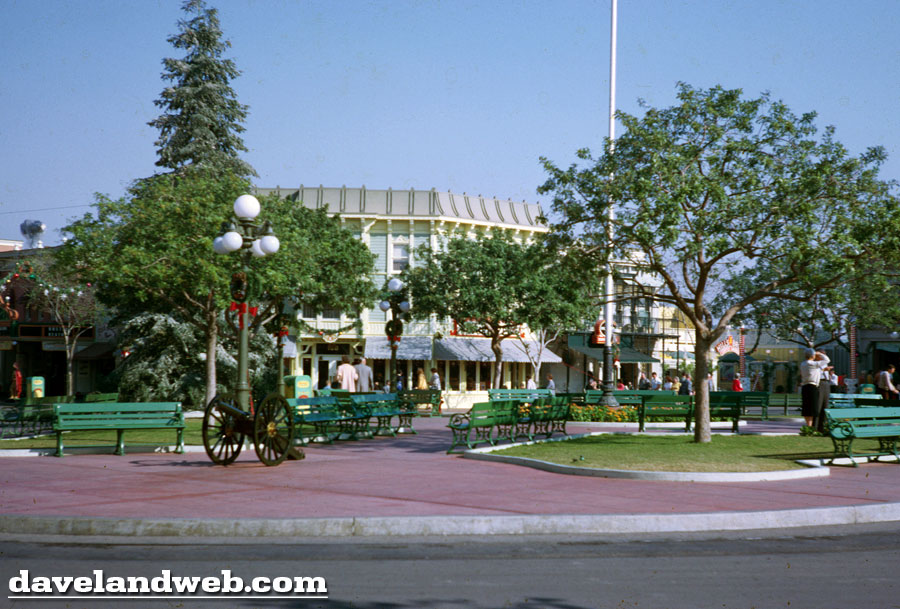 More to come! And thanks to William B. for getting me out of my time and math warp! See more Disneyland photos at
my website
.