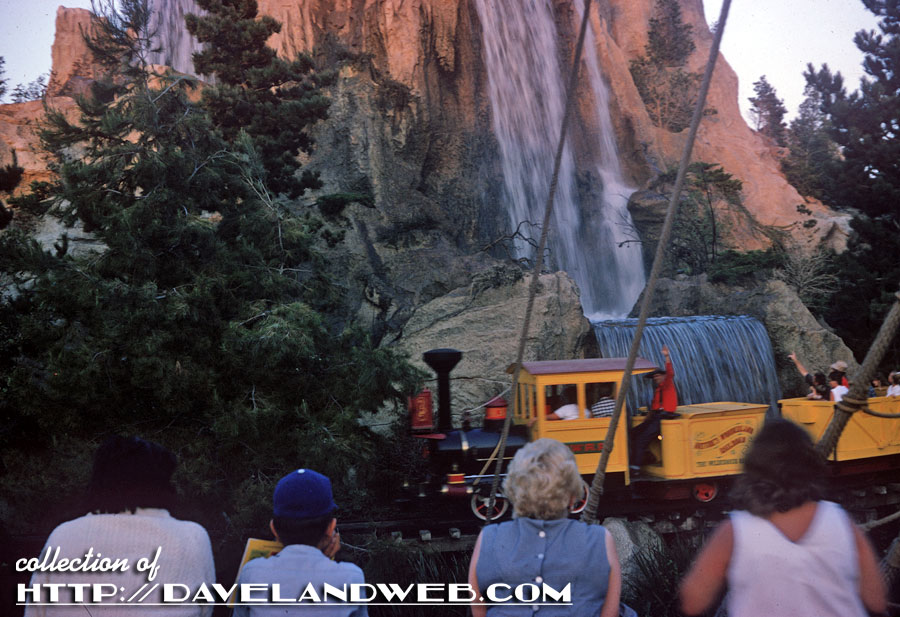 Recently The Disney Corporation publicity machine released news that the Railroad will be opening "this summer" and talked about the five new waterfalls that would be featured along the way. Trotting out a little history, it will be nice to have these new water features, as the loss of Cascade Peak has been a sore spot for many a vintage Disneyland fan. For those of you who have never heard of Cascade Peak, here's your 101 course. Located near the Mark Twain dock, this July 1963 image shows the Nature's Wonderland Railroad cruising around the mountain and its thundering waterfall.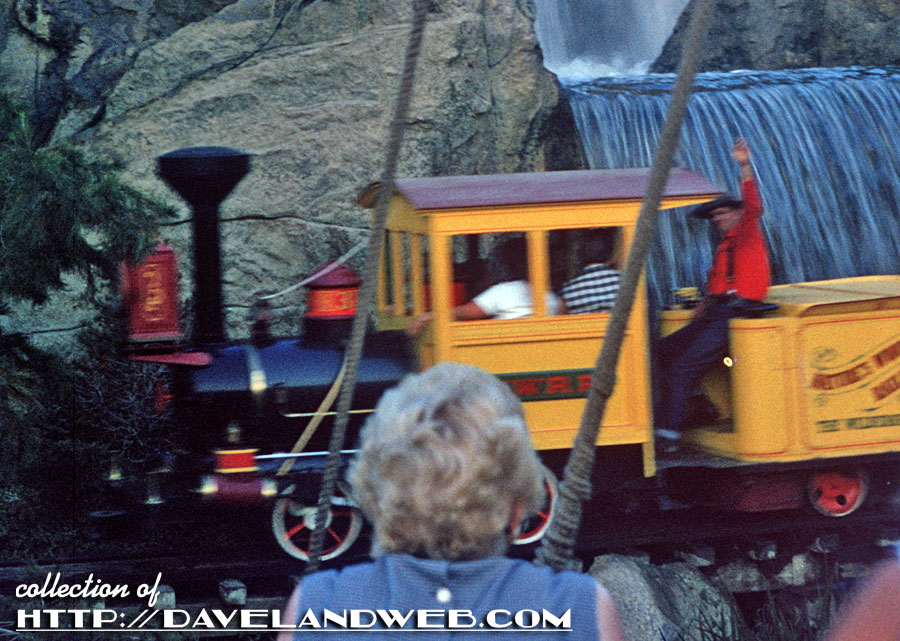 Thundering is right; this is no mere trickle like the current Schweitzer Falls at the Jungle Cruise. Take a look at this May 1963 shot. That's water pressure!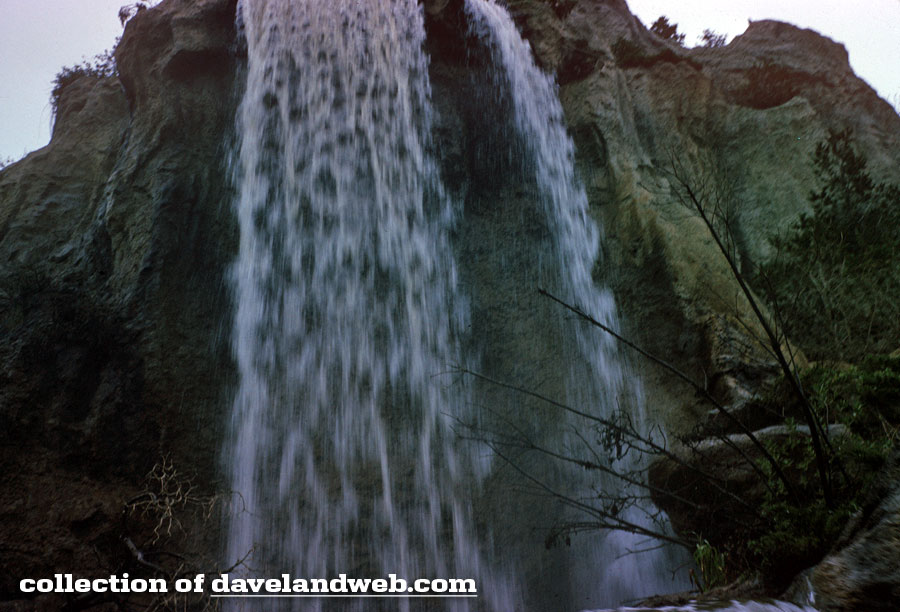 Another closeup from October 1962: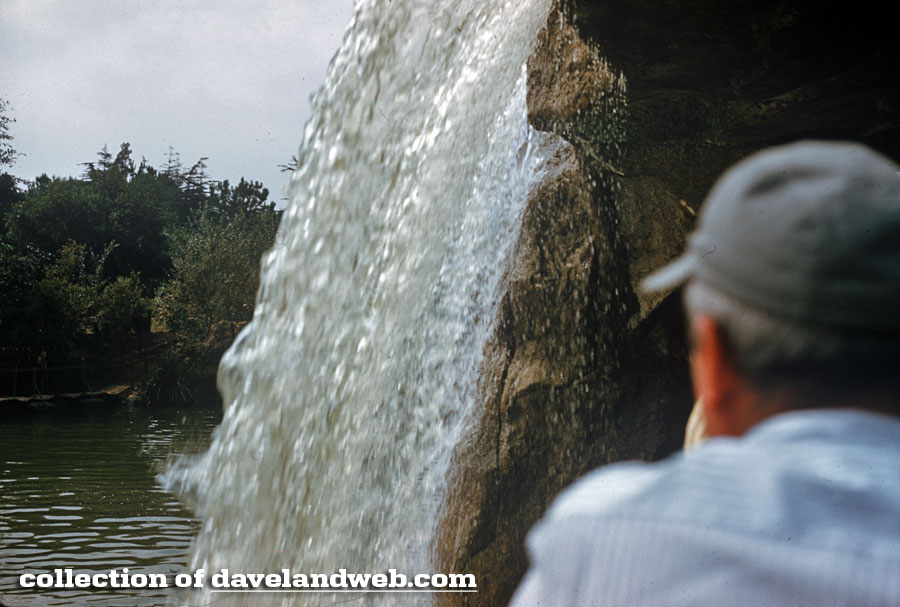 A shot of the entire peak from November 1967: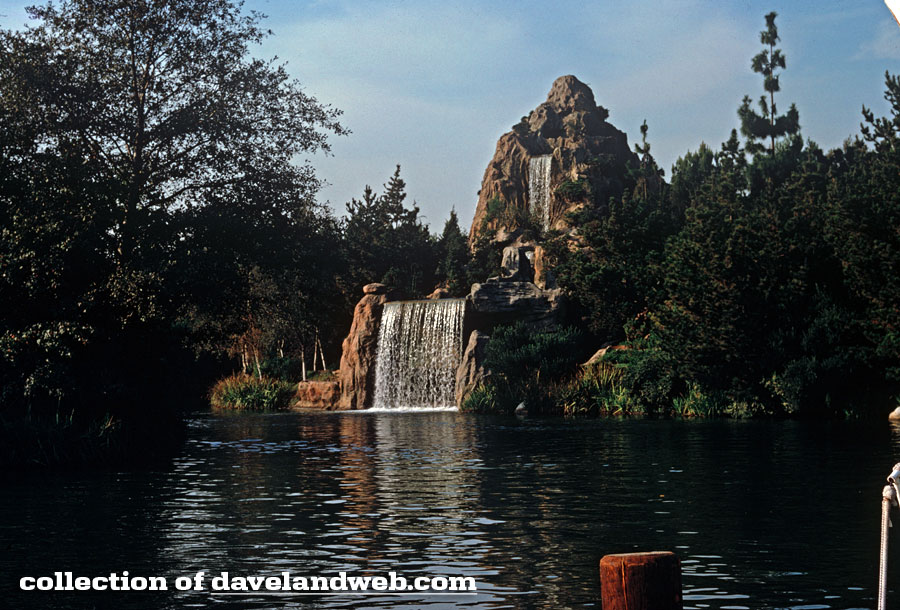 A rare shot from March 1960 showing its construction: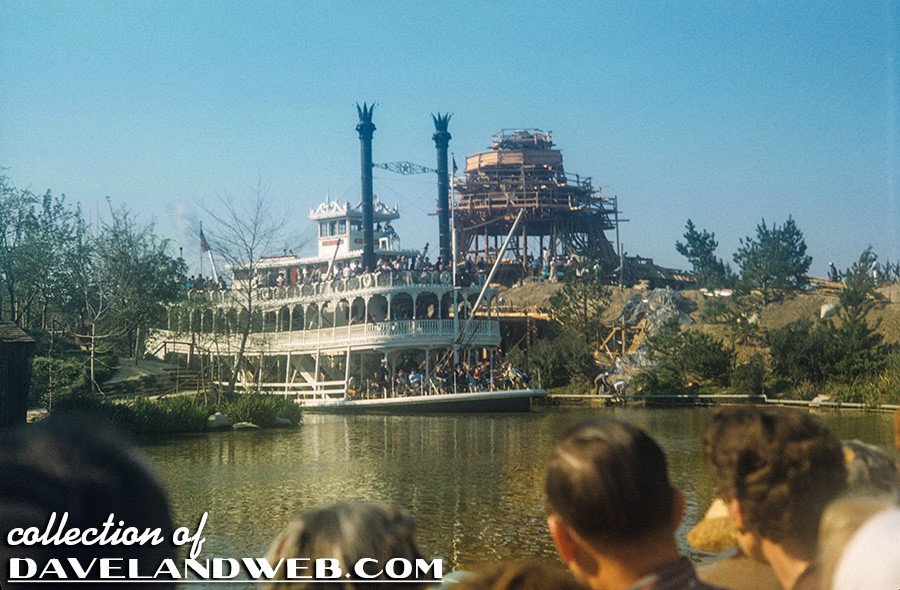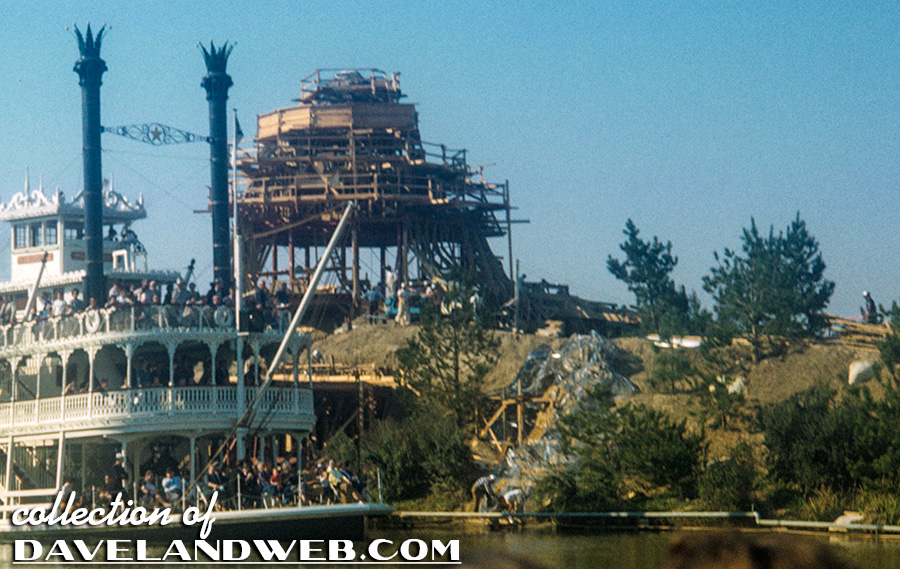 Of course over the years the waterfalls took their toll on the manmade mountain, and in an era of Disney Corporation cheap, the decision was made to level it. Cascade Peak was no more in 1998. So I say "hurray" to the return of waterfalls along the Rivers of America.
See more vintage Disneyland Cascade Peak photos at my
main website.