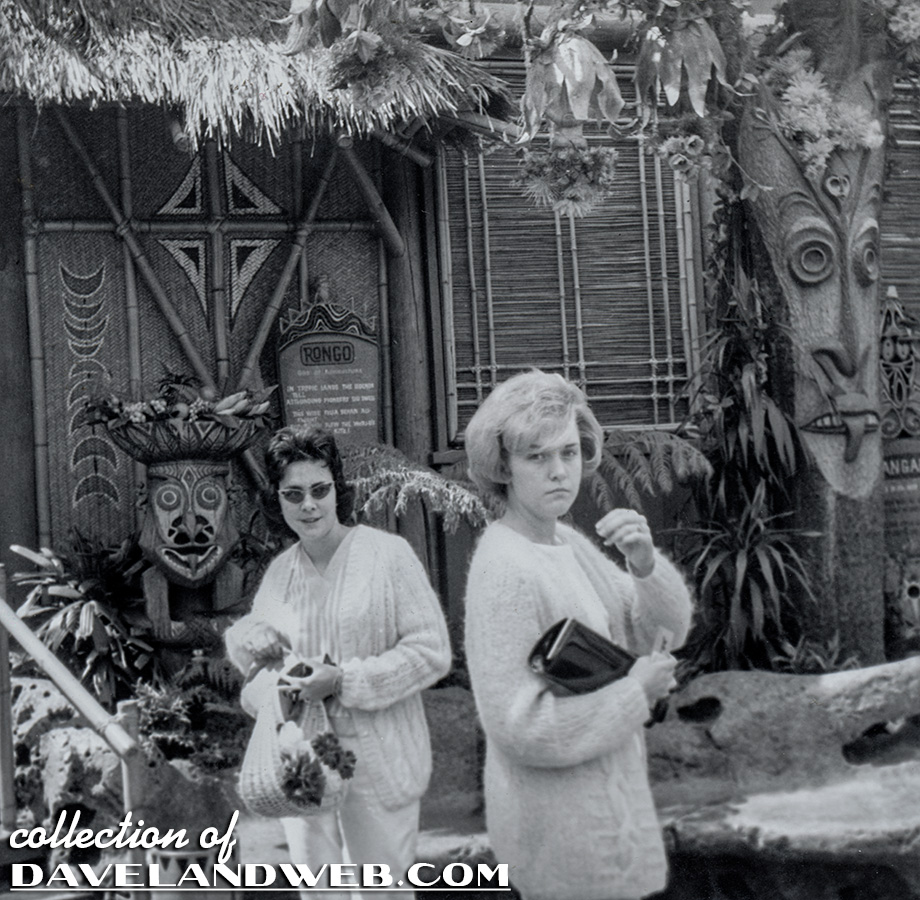 Our May 1964 girls seem to have recovered sufficiently enough from the Matterhorn to be able to enjoy a little air conditioned comfort in Walt Disney's Enchanted Tiki Room. Those purses they have are cracking me up.
I am guessing that this particular shot is the last one from their trip, arms full of souvenirs and the balloon that was purchased from the Town Square vendor.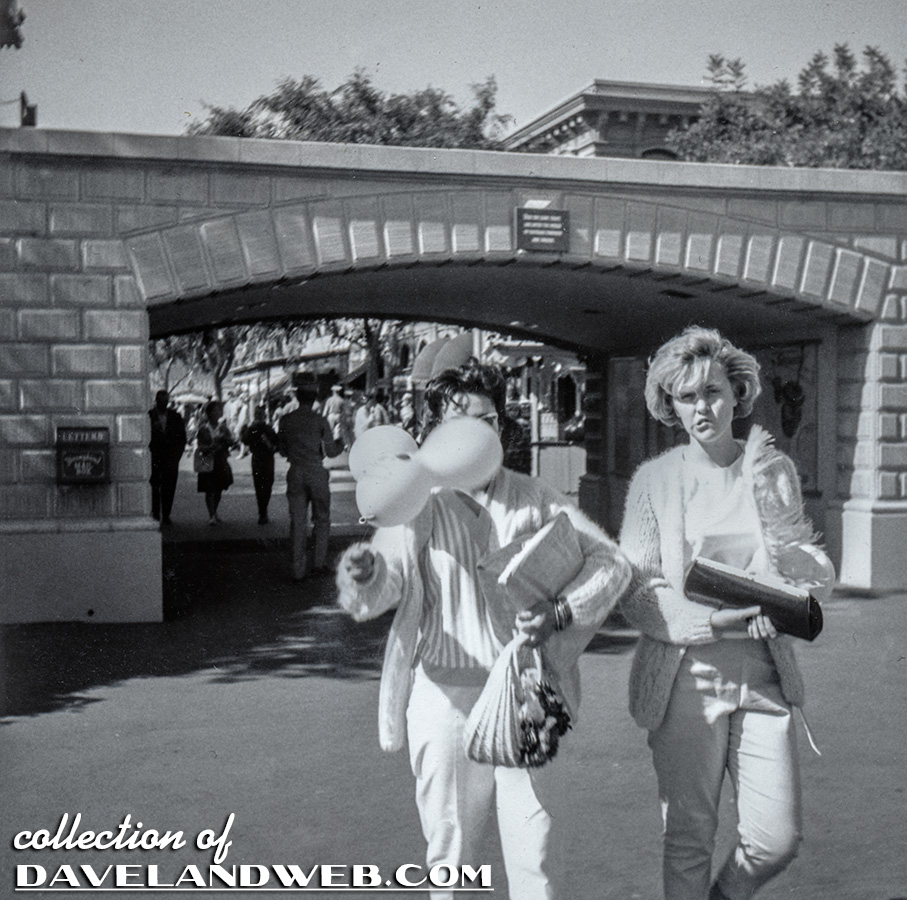 I'd venture to say that they had a good time.
See more vintage & current Disneyland photos on my
main website.