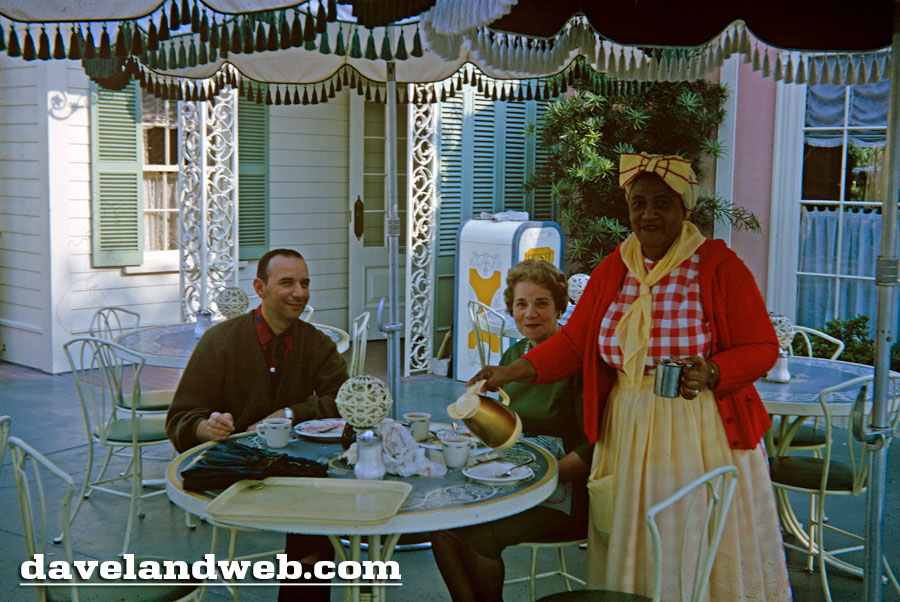 I was pretty excited to add this shot to my collection, as I only have one other shot of Aunt Jemima. This January 1964 photo shows Aunt J serving up the java to guests at her New Orleans Street restaurant in Disneyland. Of course, I have to zoom in.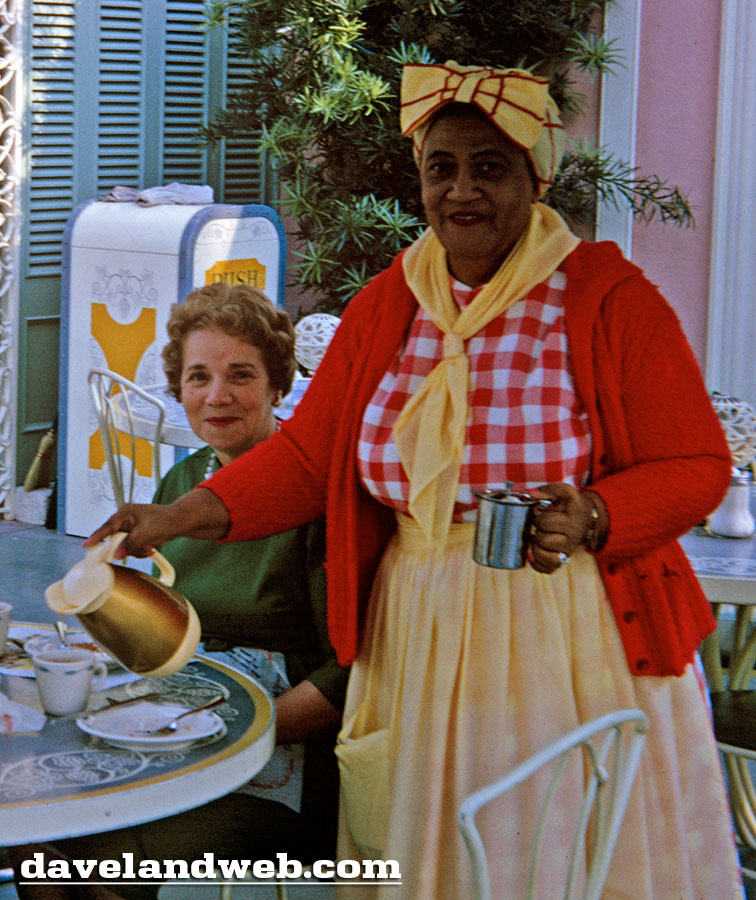 She looks like the same Aunt J that's in this cast photo from September 1962: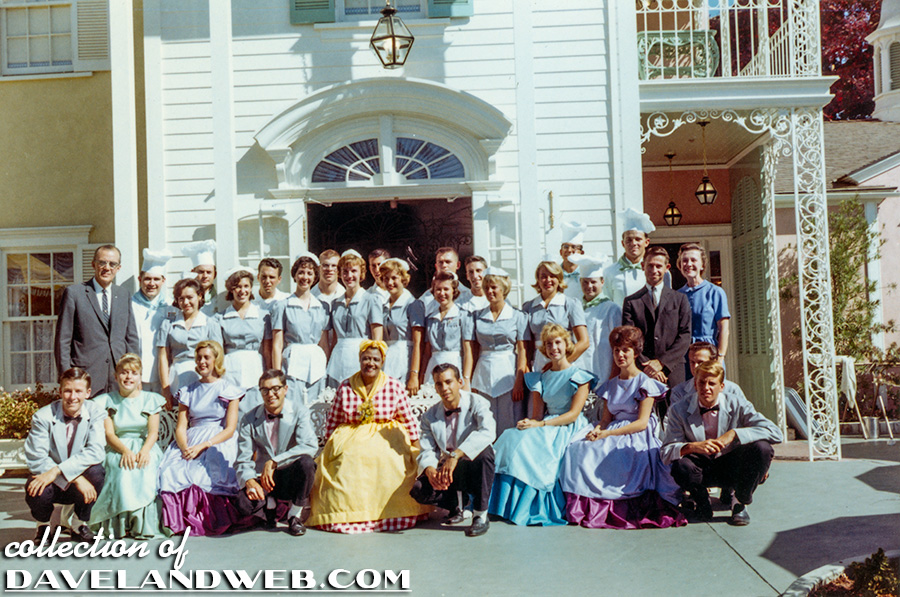 Today, this restaurant is known at The Riverbell Terrace: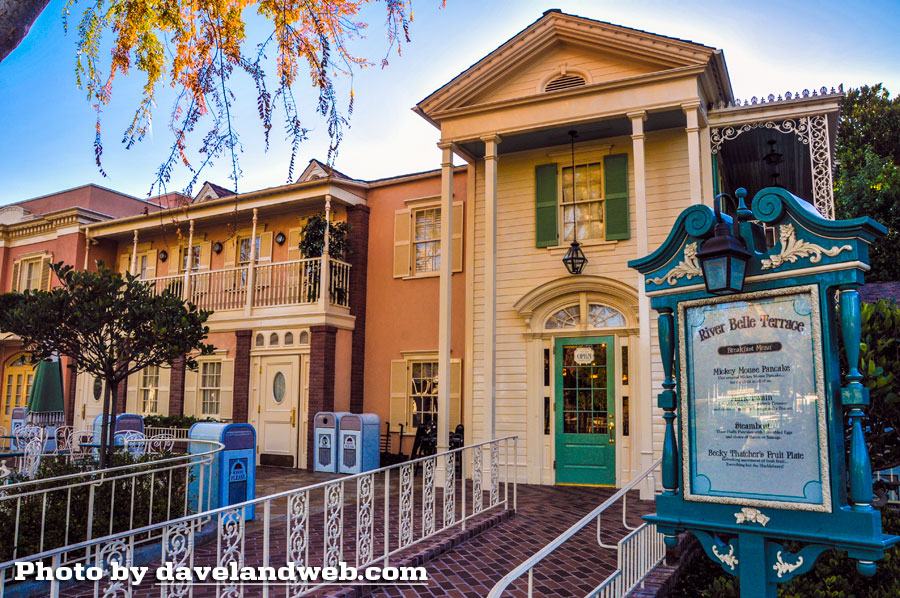 But I digress...going back to the January 1964 batch we have this shot of the Mark Twain.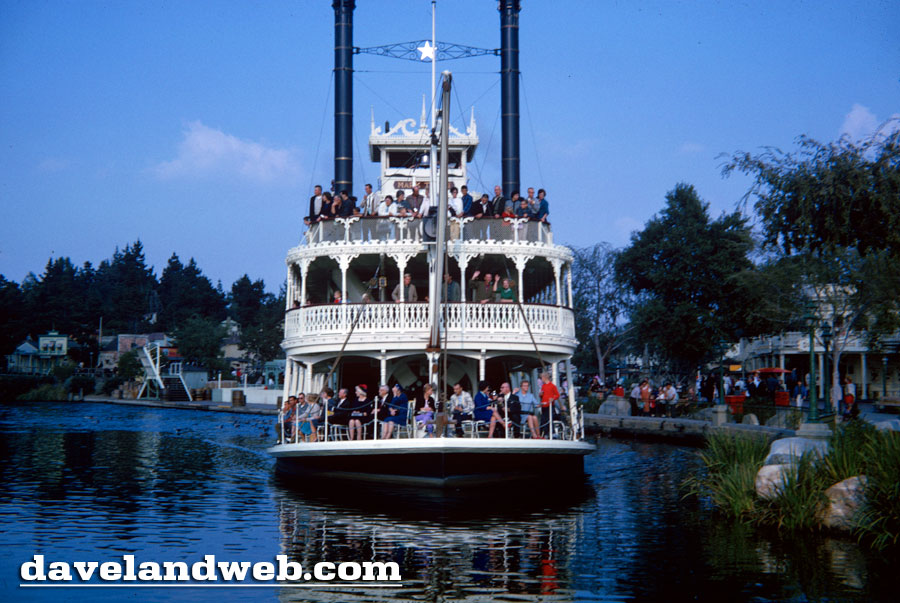 If we look closer at this second shot...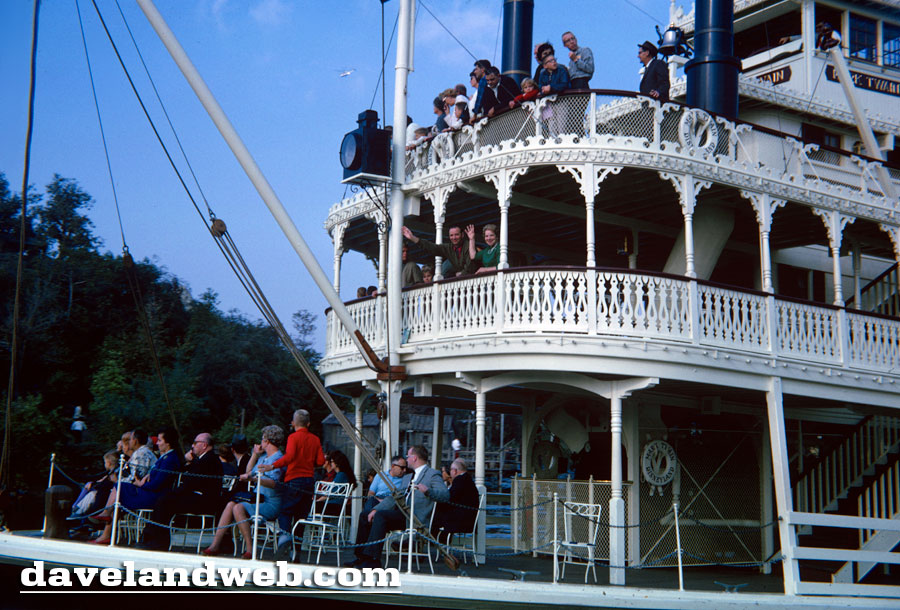 we can see the same couple on the Mark Twain, waving to their friend on the dock. What a perfect way to work off a buckwheat pancake induced food coma!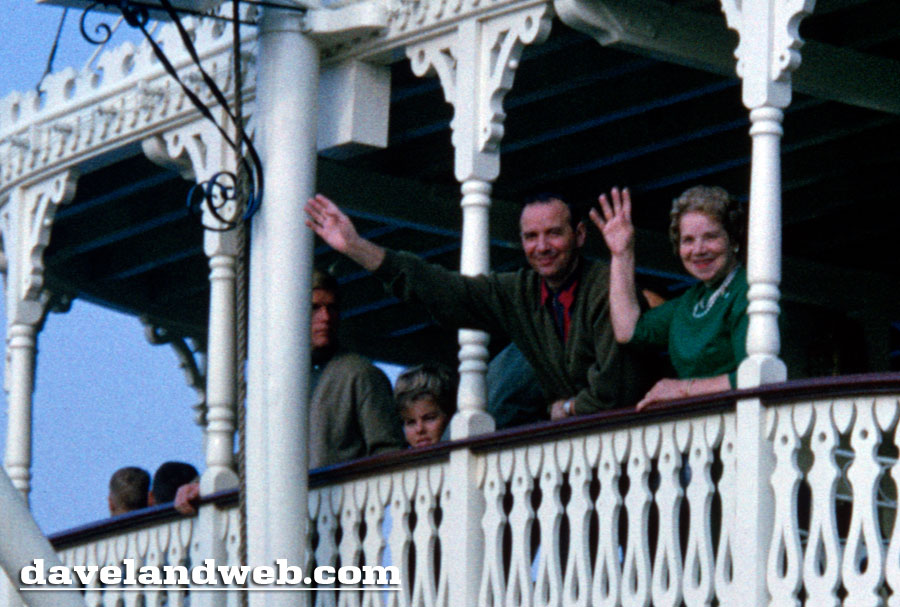 See more vintage Disneyland Aunt Jemima Restaurant photos on my
main website.