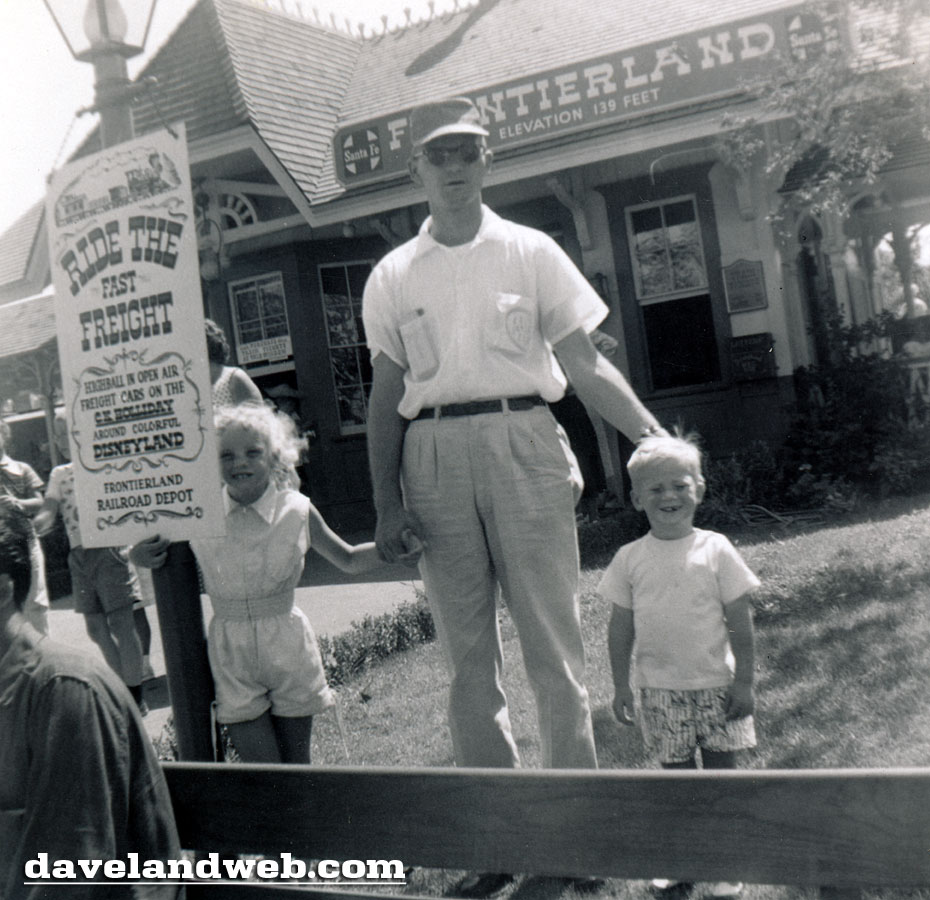 Two 1955 shots, one from the Frontierland Depot over in what is now New Orleans Square.
Of course I had to zoom in for a look at the cool sign outside of the depot, and with a little photoshop magic, make it as clear as possible. Wouldn't that be fun if they really did serve highballs on the Disneyland Railroad?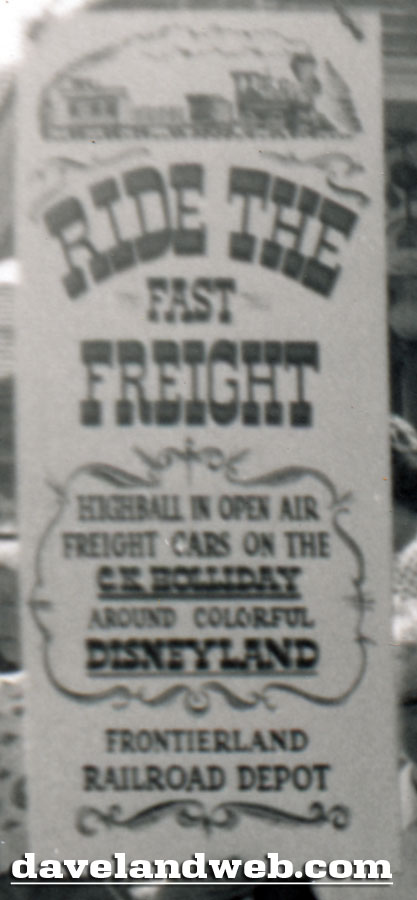 This same poster was also on display in Frontierland: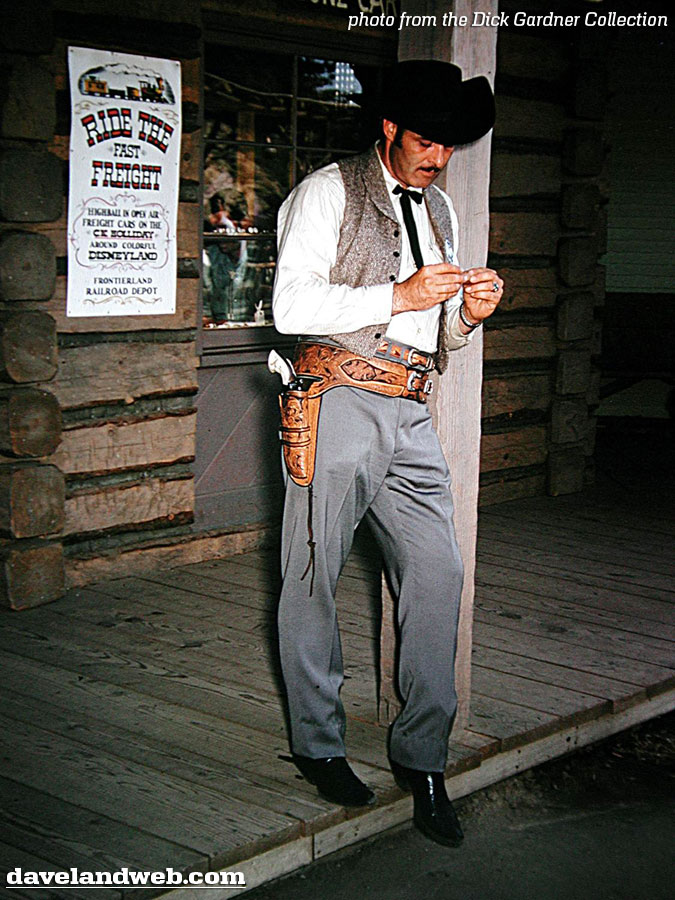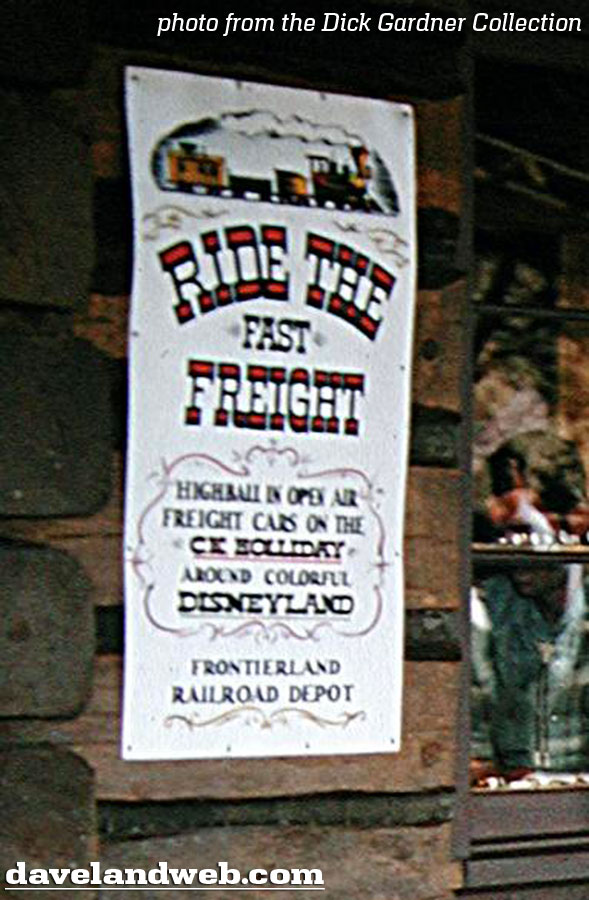 As you can see here, the chicken wire was about as effective in 1955 as it would be in 2012. Regardless, this brother and sister act are absolutely precious.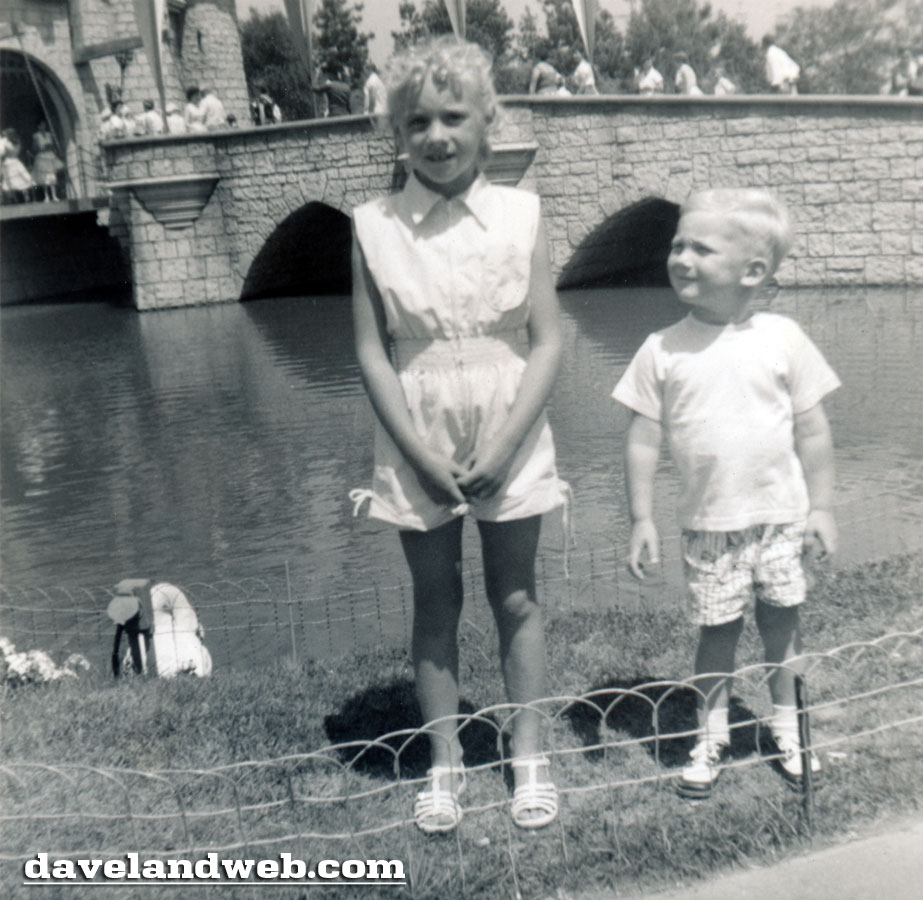 See more vintage & current Disneyland photos on my
Disneyland website.