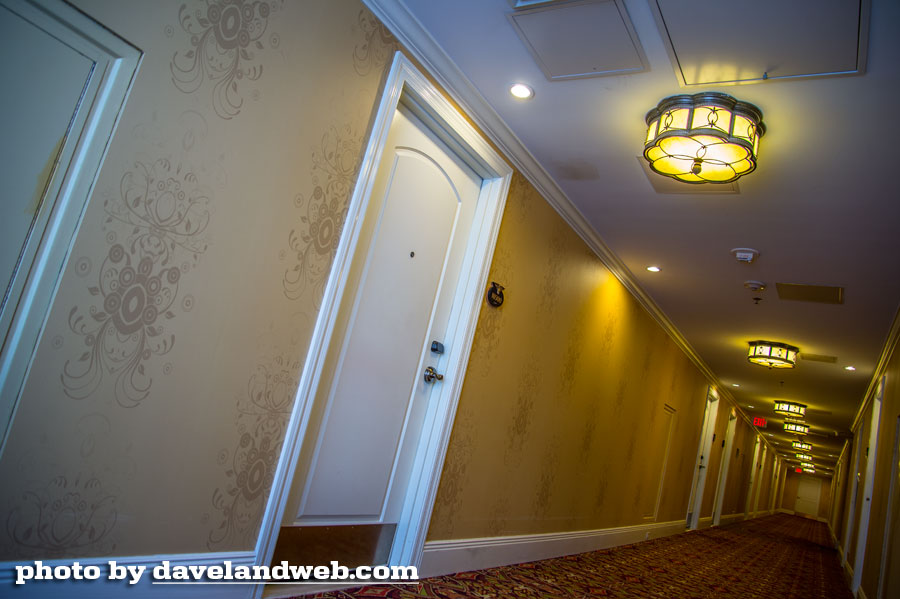 Back to the Roosevelt…no hotel post by Daveland would be complete without a hall shot. My room was gorgeous; spotless and perfectly appointed.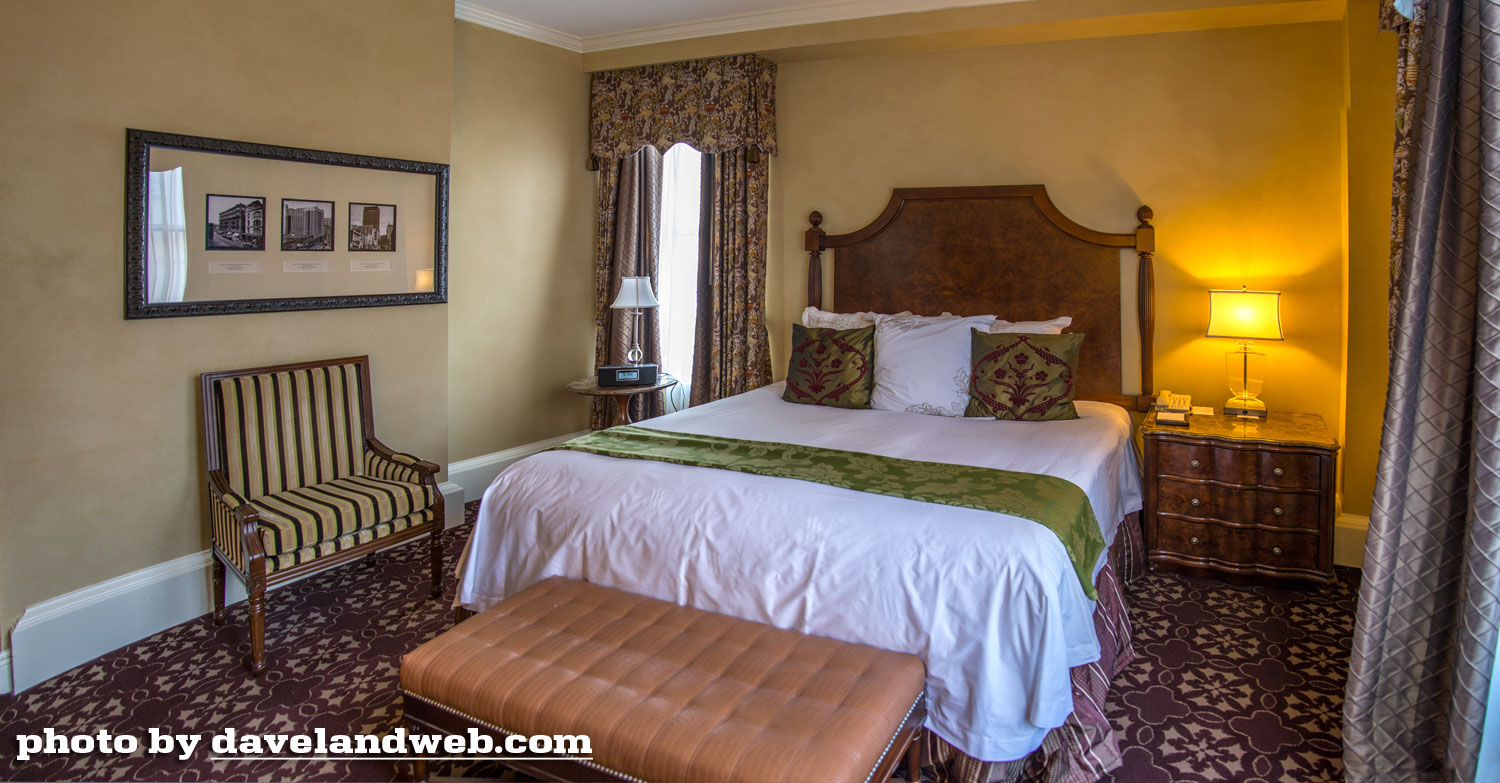 The perfect place to write a postcard home.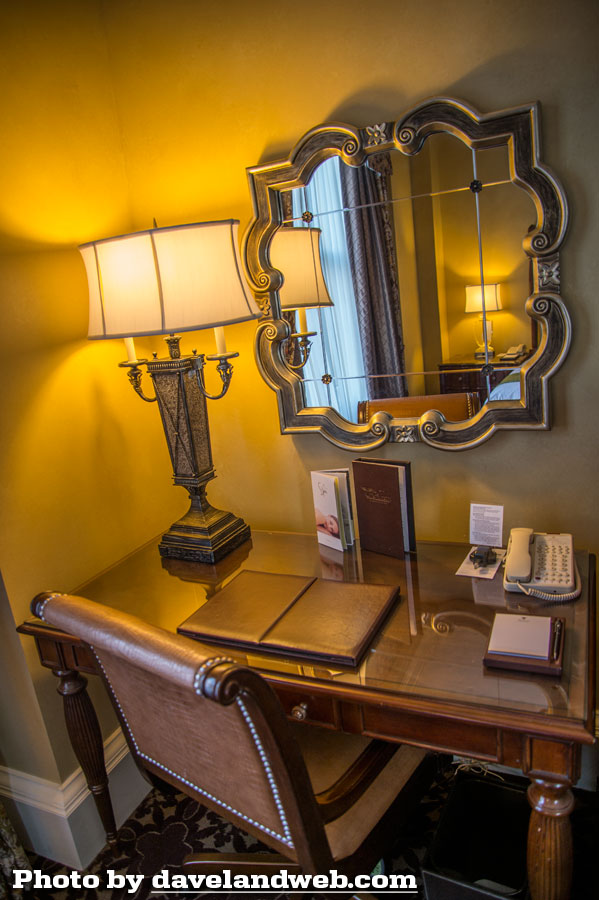 The furniture chosen was the perfect choice for this hotel.
A spacious bathroom, which is where I answered the call when the front desk called my room to make sure everything was ok. How's that for service?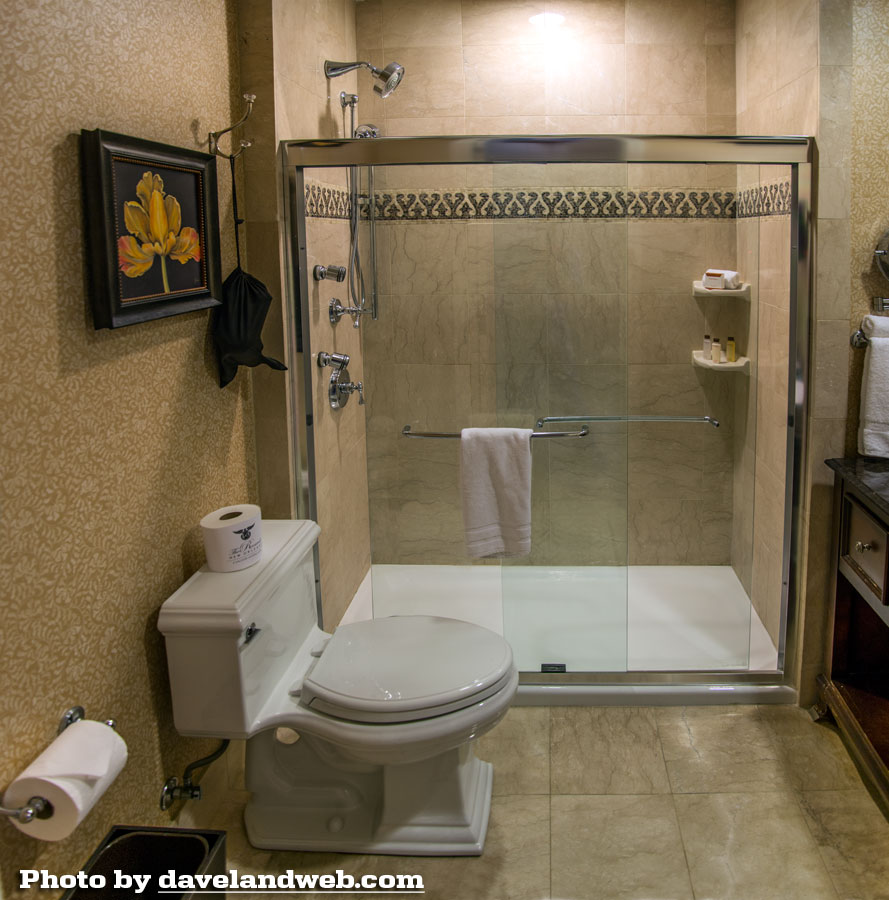 Can't complain about the Salvatore Ferragamo products. Wow! I was living in luxury.
How about that rooftop pool? This area had some great views.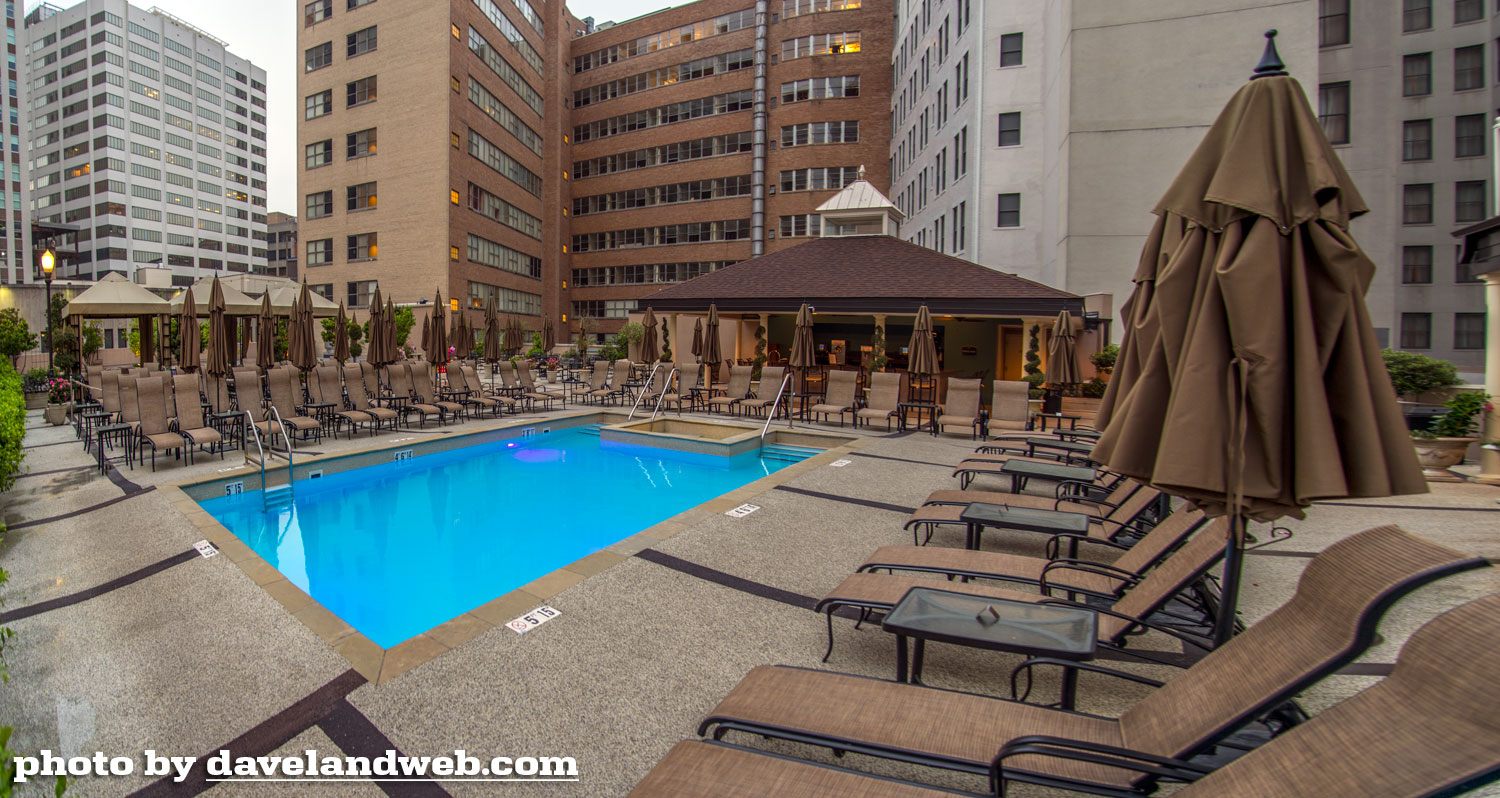 The Roosevelt also boasts a number of clubs and restaurants. Here's a shot of The Sazerac Bar, named after the infamous local cocktail.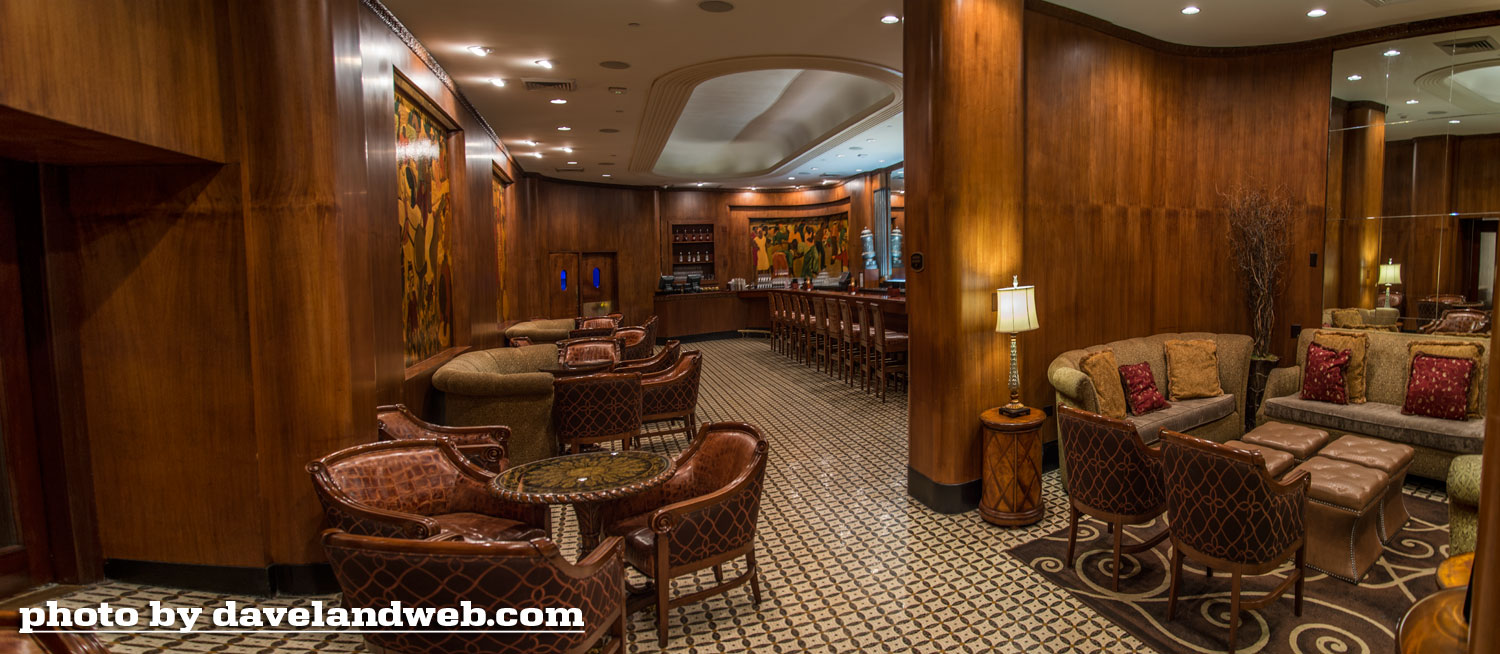 Loved the murals by Paul Ninas; I don't know their origin but if they are new, somebody did a great job with the Depression-era styling and the smokey patina.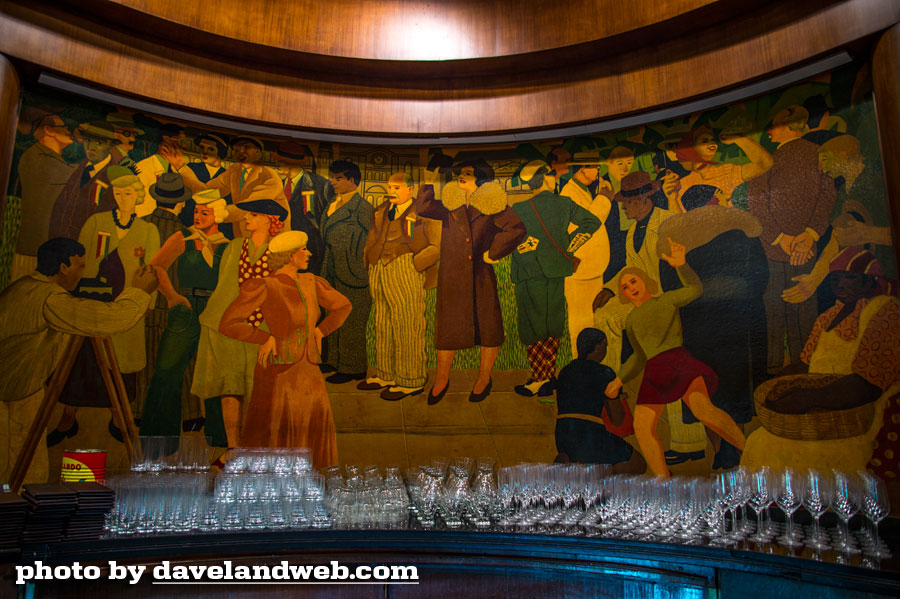 For the one night I had dinner while staying here I chose Domenica. It was an amazing meal.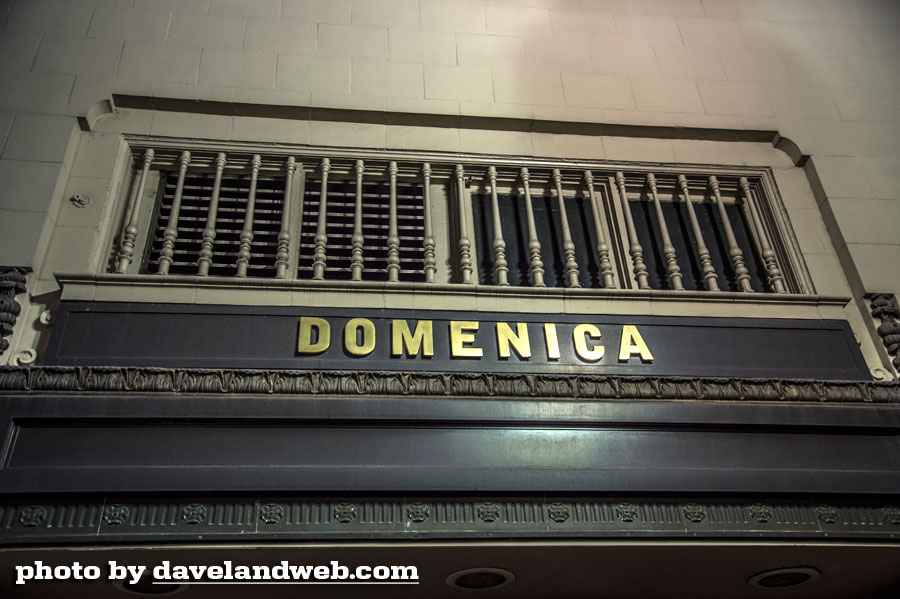 The place was (not surprisingly) packed.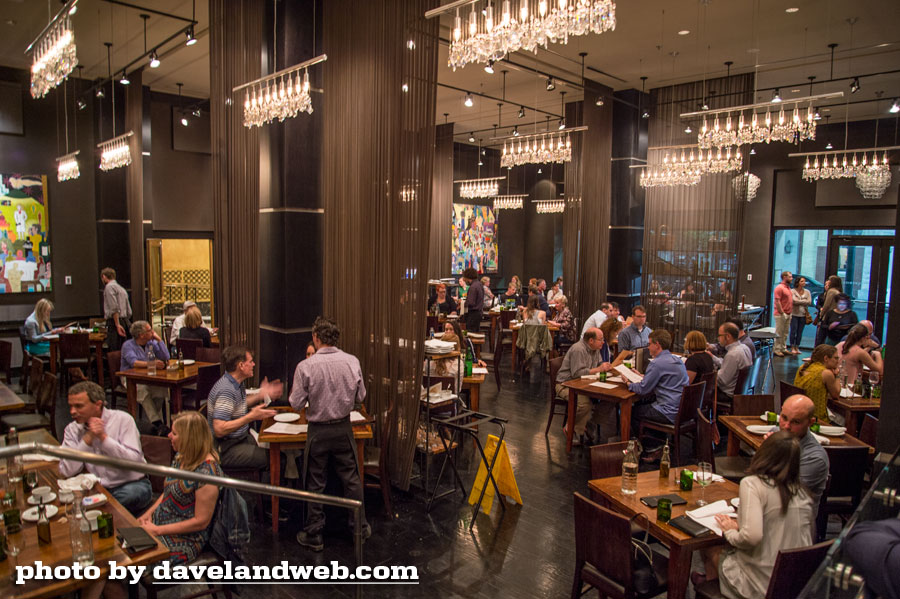 The Roosevelt is impressive from afar: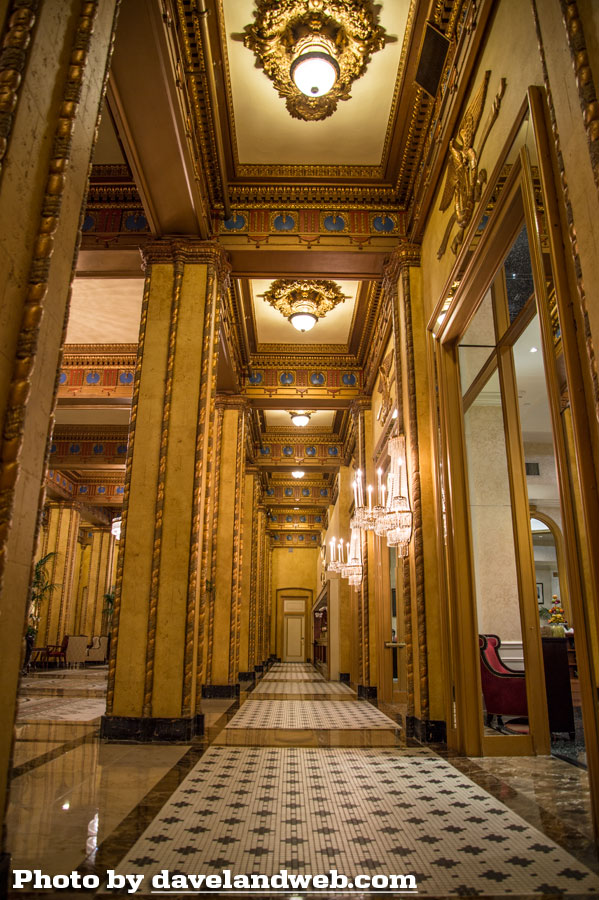 as well as up-close: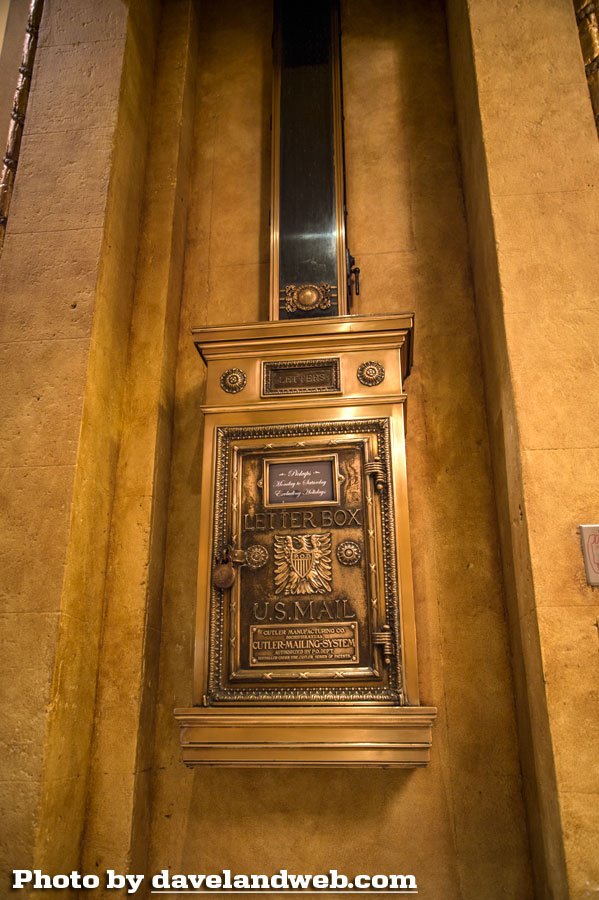 If you haven't booked your room yet, what are you waiting for?
More Roosevelt Hotel photos at my
main website.