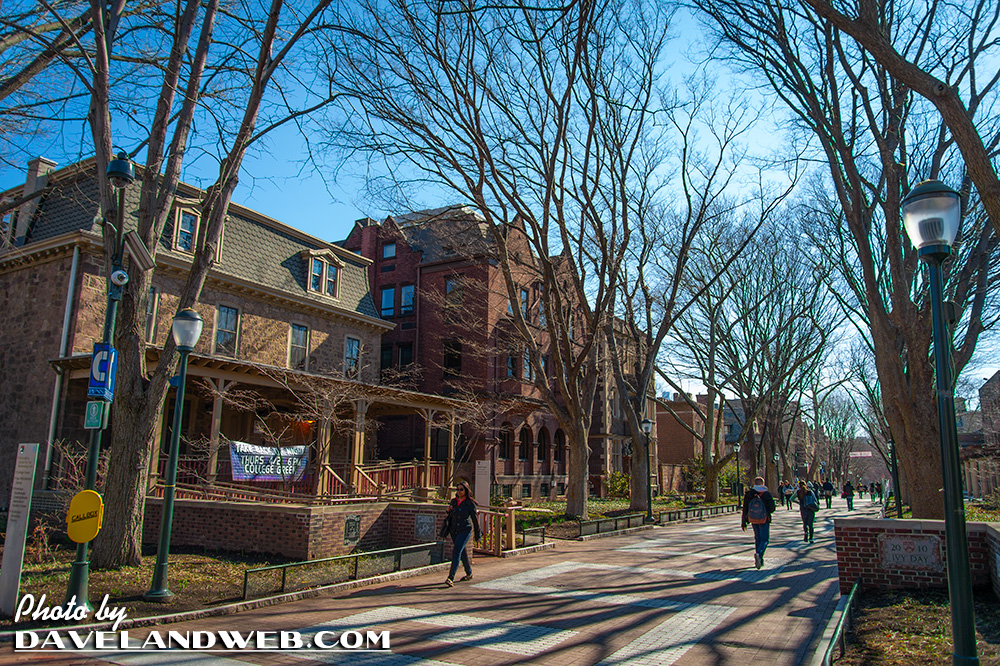 Last Spring, I got a tour of the University of Pennsylvania campus by my niece. I was not smart enough to get into an Ivy League school, but my intelligent and talented family member was! The Philadelphia campus is a beauty and looked like you would imagine an Ivy League school to be; brick buildings, abundant art, and…ivy!
Of course there are statues of Benjamin Franklin; this 1987 bronze is by George Lundeen and was a gift from the Class of 1962. I'd say they had good taste!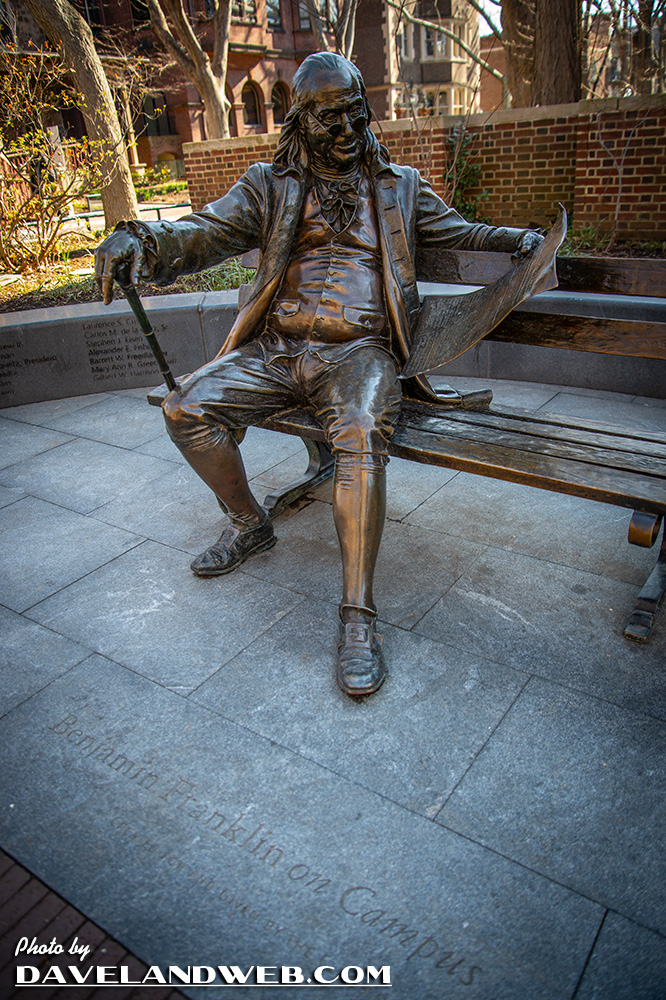 Yup. Ivy League. This is exactly the kind of traditional architecture I would expect.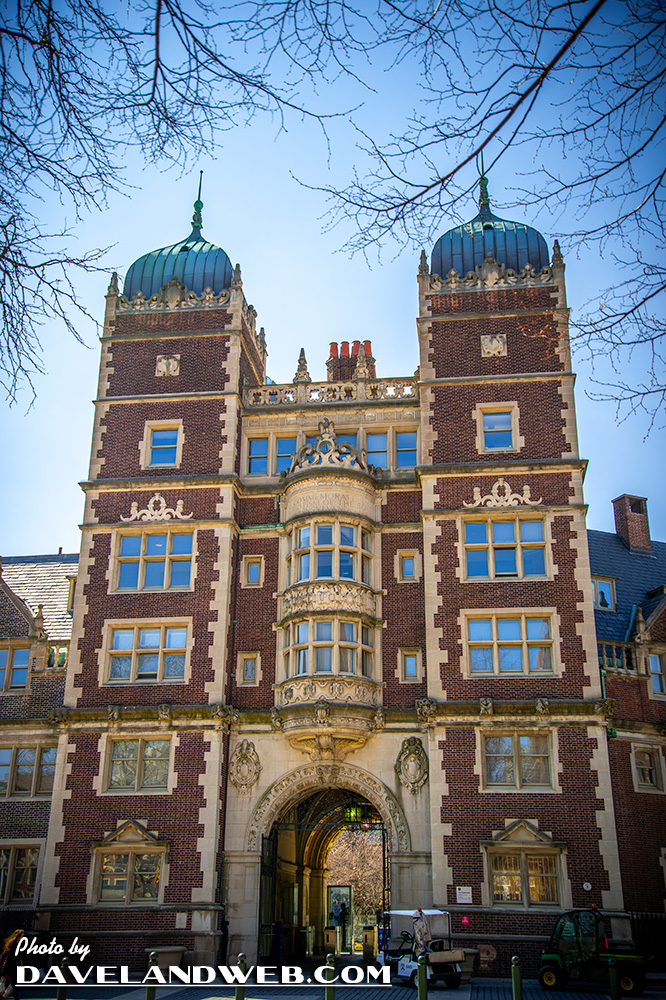 Of course it's the details that fascinate me.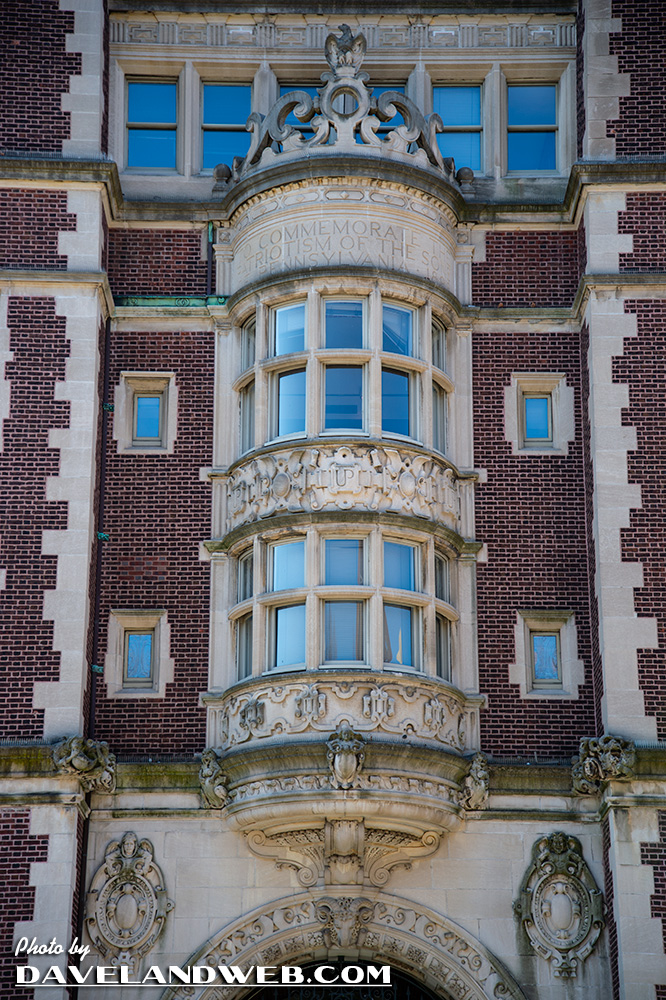 You can never get close enough to be able to pay attention to everything.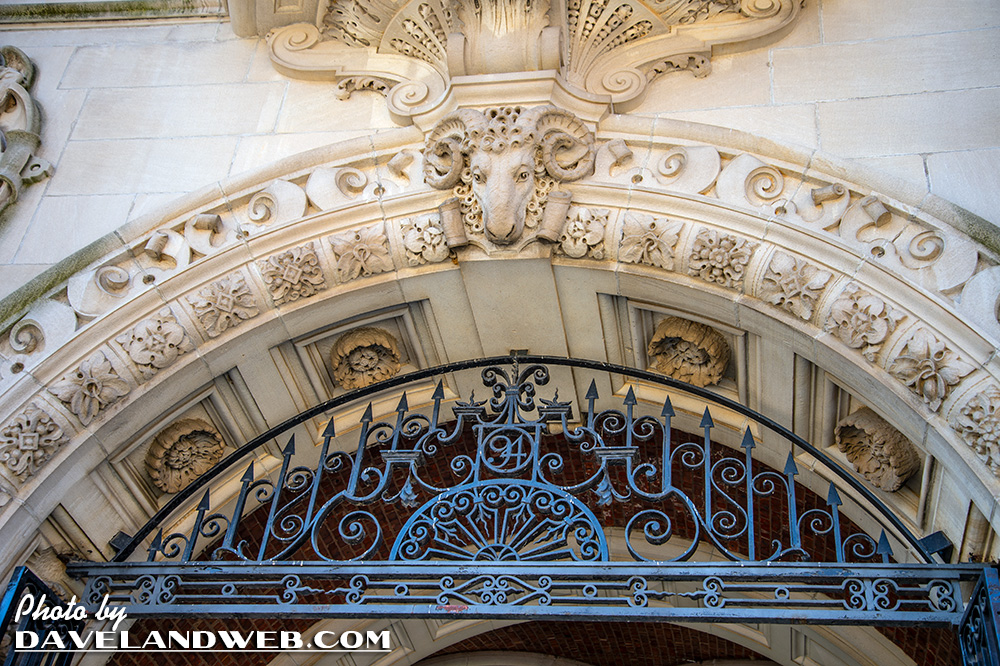 I also enjoy looking at life from skewed angles.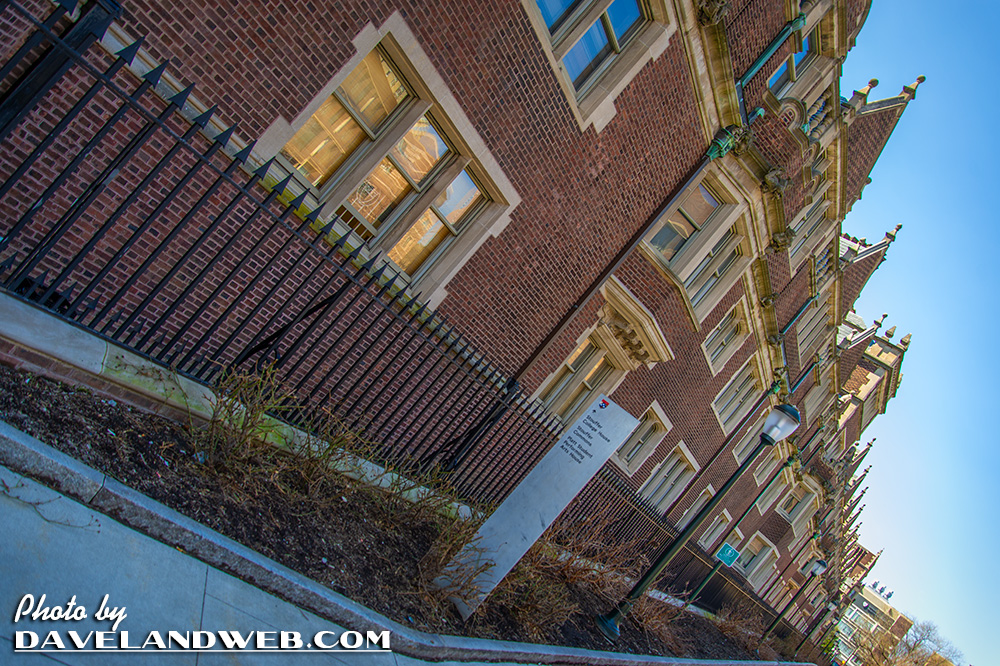 This "LOVE" sculpture is universally known; for the story behind it I consulted the
University of Pennsylvania website
:
The iconic 1966 "LOVE" sculpture by Robert Indiana was given to Penn in 1998 as a gift from Jeffrey J. and Sivia Loria, and when it was installed in the triangular patch of green at 36th Street and Locust Walk known as Blanche Levy Park, it replaced a sculpture called "We Lost" by artist Tony Smith. A polychromed aluminum sculpture that weighs about 500 pounds, the "LOVE" we have at Penn is one of several variations of the sculpture that Indiana created between 1966 and 1998.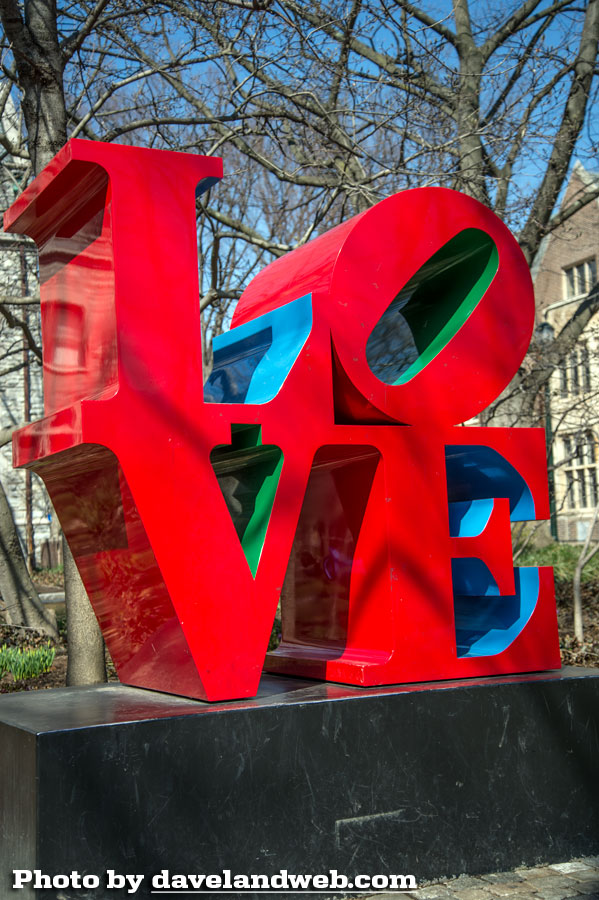 A second Ben Franklin resides just a little bit further away from the one previously shown. This bronze by John J. Boyle is from 1899 and was a gift from the City of Philadelphia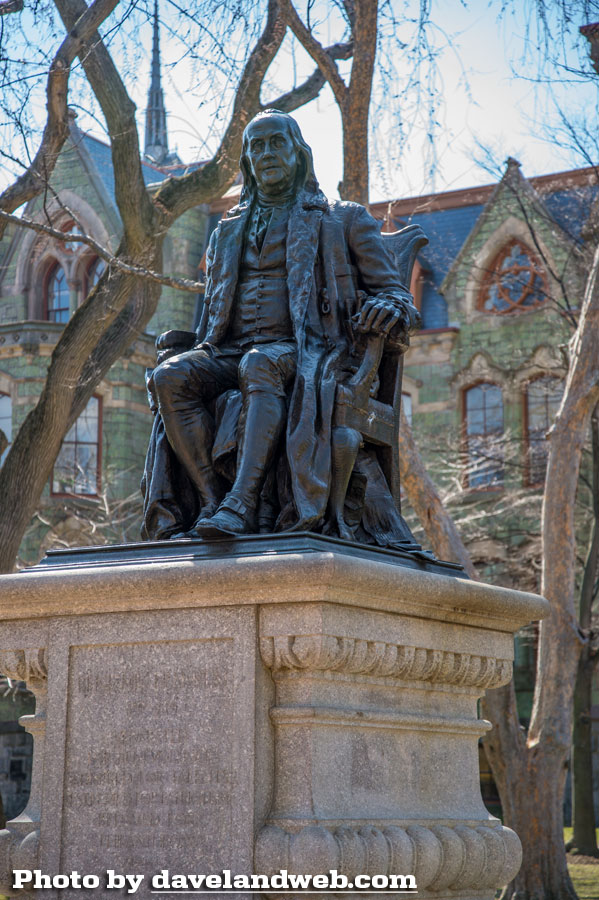 Directly across from Ben is Split Button, aka The Button. This modern art sculpture was designed by Swedish sculptor Claes Oldenburg. My niece told me about the student legend that when Benjamin Franklin sat down, his vest button popped off and rolled across the University's Locust Walk, splitting into the two large pieces we see today. Oldenburg's explanation is a little less whimsical: "The Split represents the Schuylkill. It divides the button into four parts—for William Penn's original Philladelphia squares."
The Button can be seen in an episode of "The Simpsons" ("That 90's Show") on the college green of fictional Springfield University as Homer performs in a band.
These gates fascinated me the minute I saw them, and even more when I looked up close. Known as "The Kelly Family Gates," they were created by GSFA Dean Gary Hack, GSFA chair John Moore, Penn Trustee Paul Kelly, and fine arts faculty member Mark Lueders.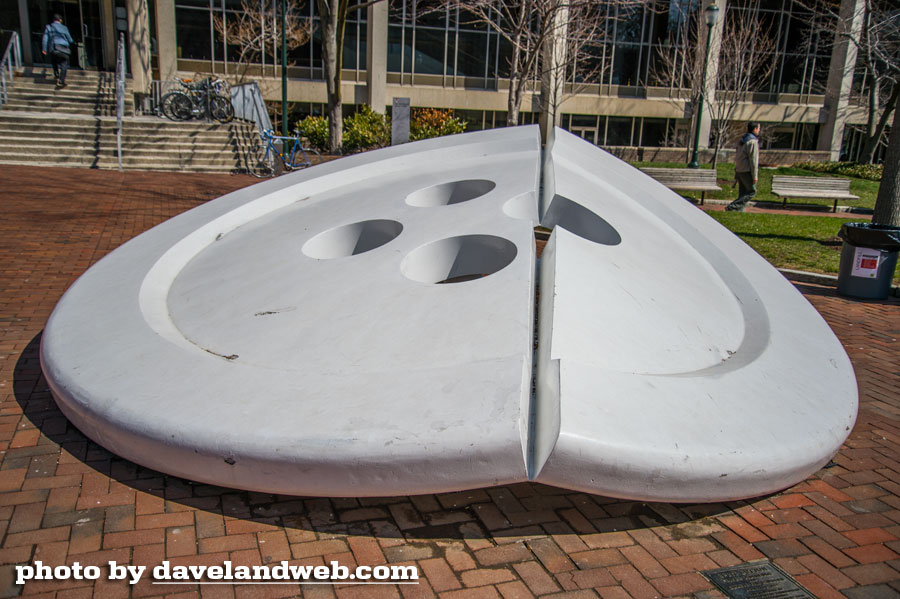 Mark Lueders' design incorporates bronze sculptures of hands and tools which relate to the making of paintings, drawings, sculpture, and clay. The gates' were intended to reflect the quirky nature of renowned artist Charles Addams, for whom the fine arts building was named.
Now you can see why they caught my attention.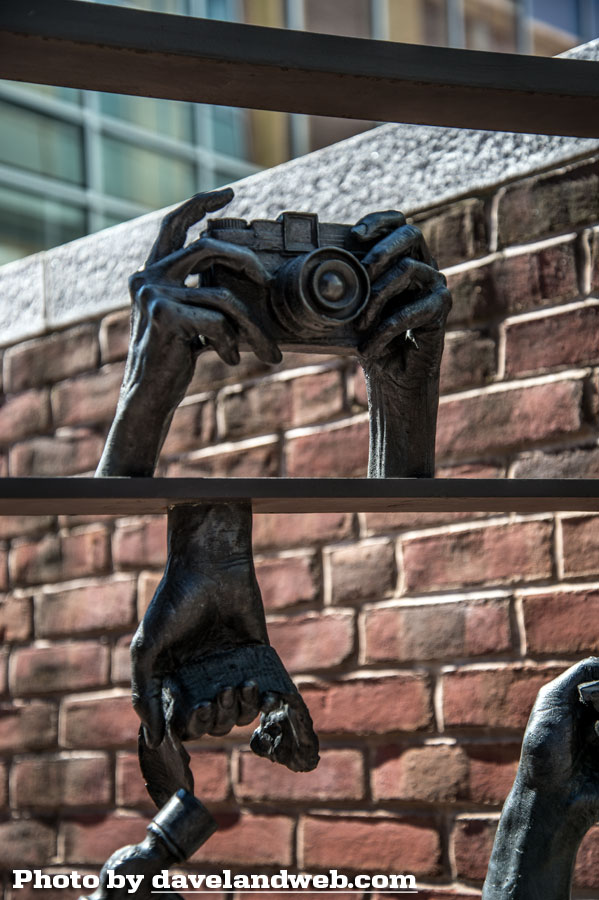 I know nothing of this time-worn relief but I still found it very cool.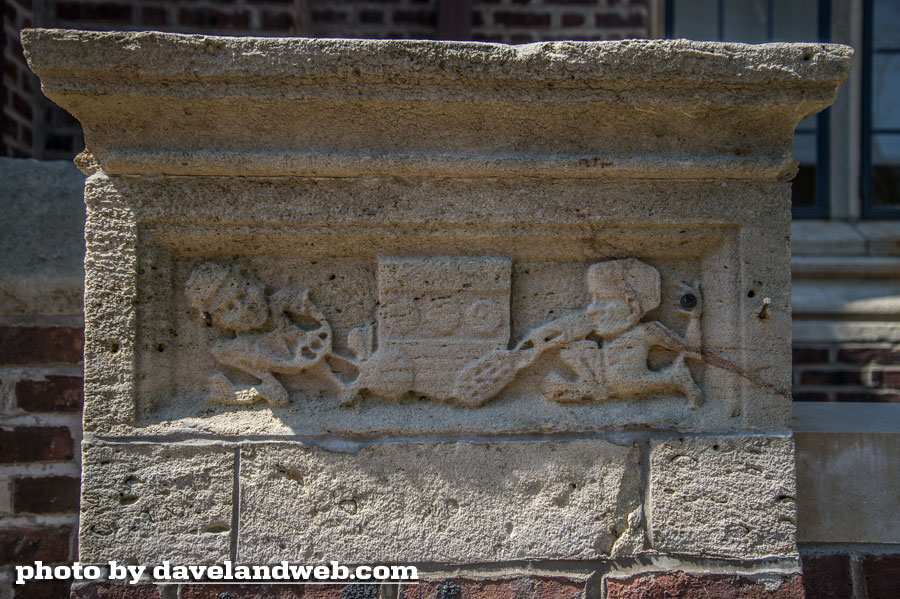 My niece also informed that if a student walks over the compass on the center of Locust Walk, they will fail their first midterm. Yikes!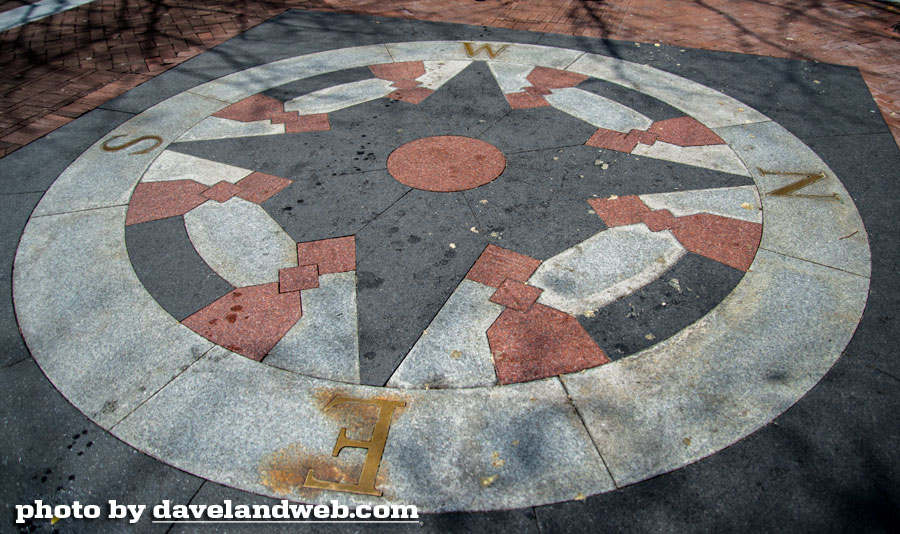 The last photo today features an art piece from 1974 by Alexander Liberman called Covenant. Standing 45' high it is hard not to notice it!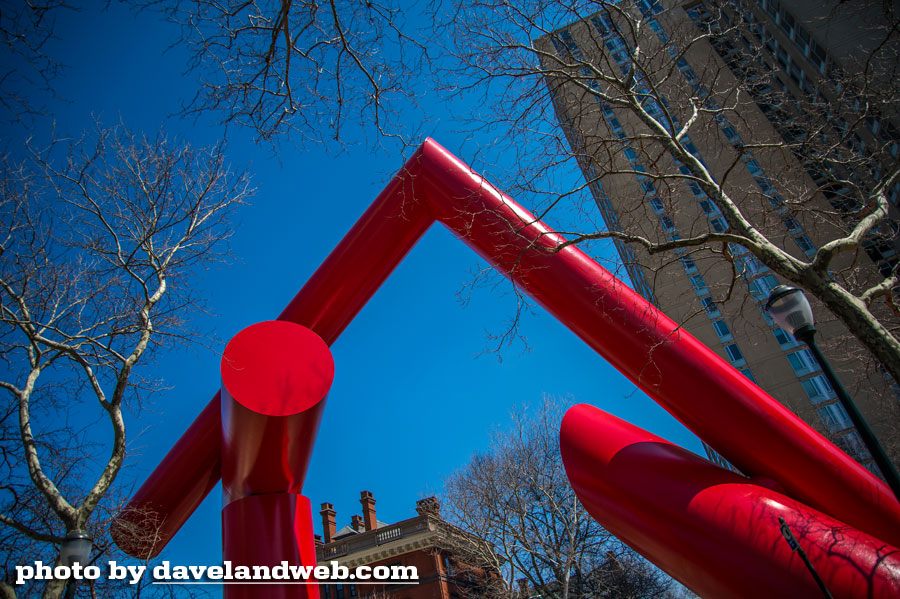 Feeling collegiate? Study my
main website for more University of Penn photos.