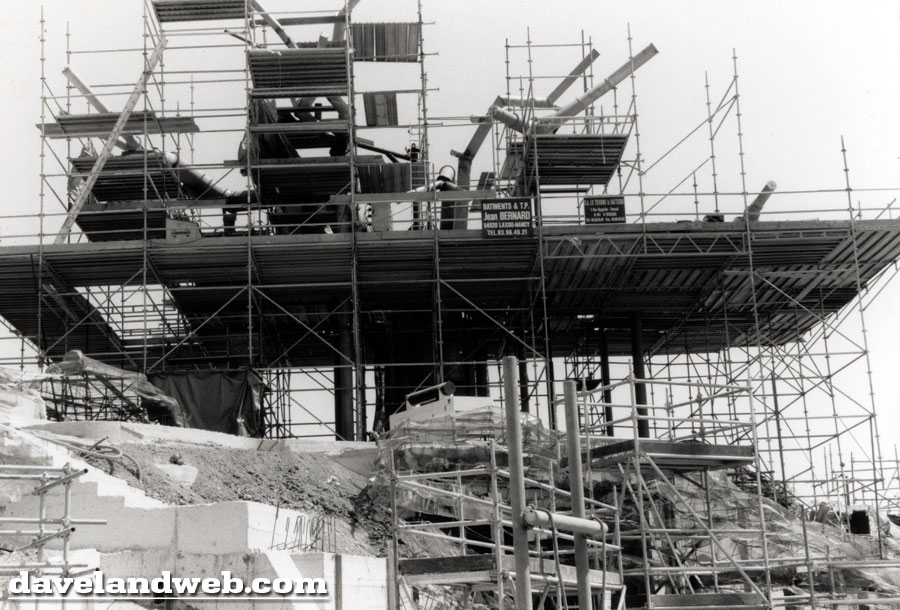 Labeled as Disneyland construction photos, I marvelled at my good fortune of purchasing a large group of these at a very low price. When I received them, I realized that these 1991 photos were actually of Disneyland Paris.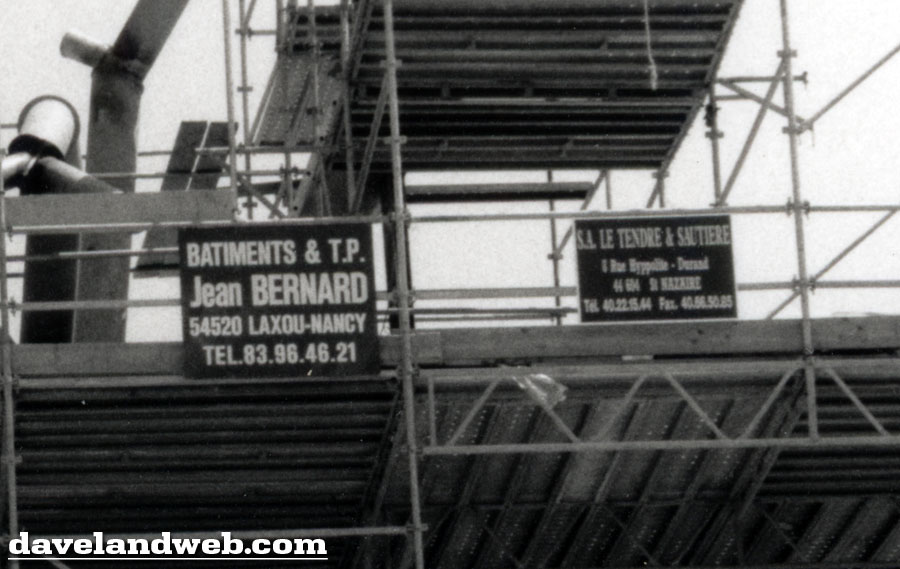 Now, YOU have the good fortune of seeing them, paired with some text from a guest columnist, Jenny Bailey, who actually knows about DLP (unlike me). I thought this might make a nice addition to my Anaheim-centric blog:
Walt Disney built his empire on his ability to sprinkle a little bit of pixie dust over people's day-to-day lives. Whether it's a talking mouse, genie or clock, Disney can put a Cheshire cat grin across many faces – young and old.




In a society that regularly reads about war, natural disasters, political scandals and tan marks of the A-list, magical escapism has become a welcomed antidote. And who better to turn to than the fairy godfather himself?
Opening its gates in 1992, Disneyland Paris takes this escapism one step further. Fifteen million tourists enjoy holidays to this magical resort every year – and boy has it come a long way since its launch.


NOTE: This photo appears to have the Disneyland Paris version of the Haunted Mansion in the background, known as Phantom Manor: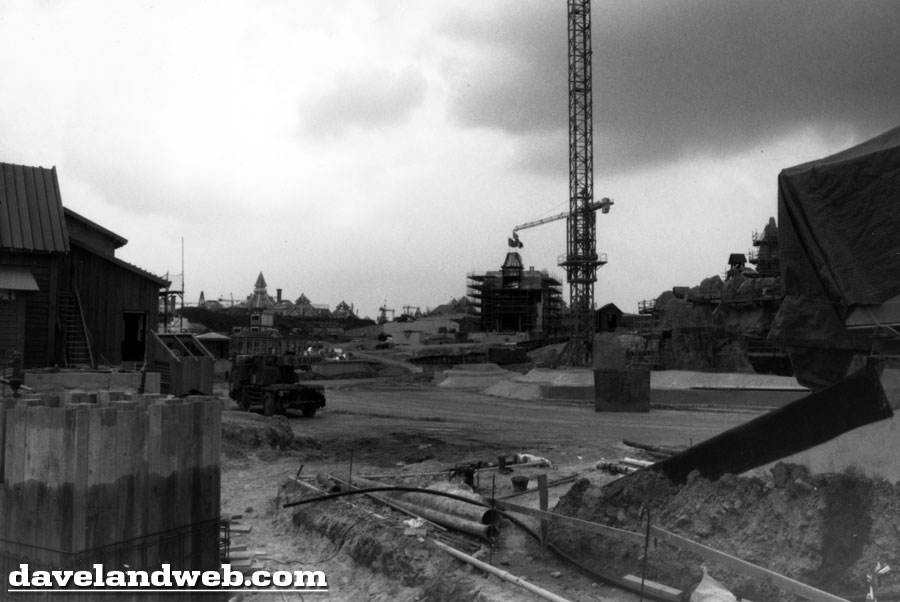 Disneyland Paris's attractions are a mix of old and new – just like the franchise's filmography. Its original rides have become nostalgic classics, while its newest ones push modern day technology to the limits. The beauty of the resort is that it's evolving with the times, while staying true to its roots. This has a lot to do with its child audience – they may love computer games, but they can also happily spend an afternoon making mud pies in the garden.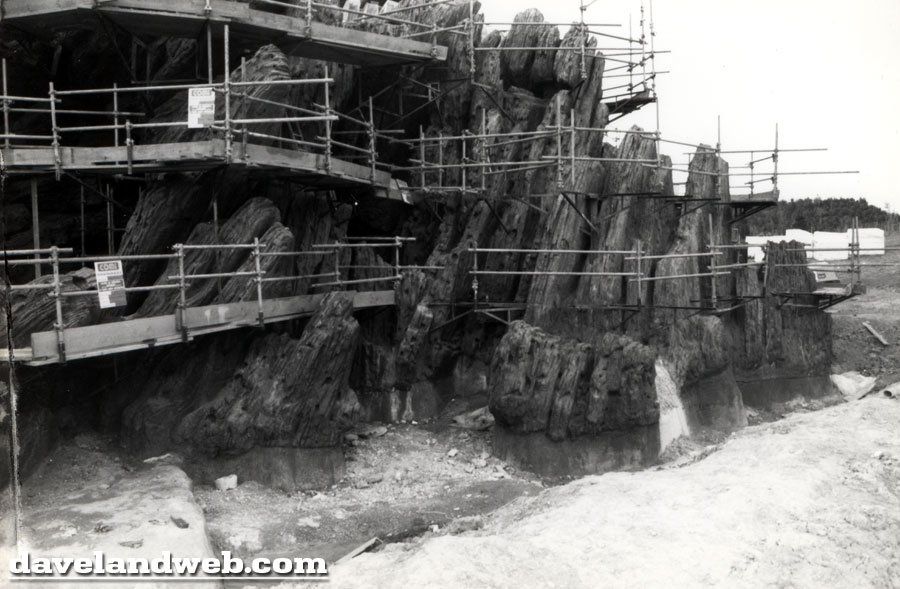 The Mad Hatter's Tea Cups ride is a veteran - having been around since the resort opened. Toy Soldiers Parachute Drop is only a year old but is equally as popular, performing a series of raises and drops, 80 feet in the air. Recruits on board these 6-person parachutes will soon feel as though they're undergoing a military operation!

To keep the park fresh and current, Paris Disneyland introduces new rides to complement recent film releases. Disney Pixar's Finding Nemo inspired the 2007 ride - Crush's Coaster, while the Toy Story Trilogy earned itself an entire land at the Walt Disney Studios Park in 2010.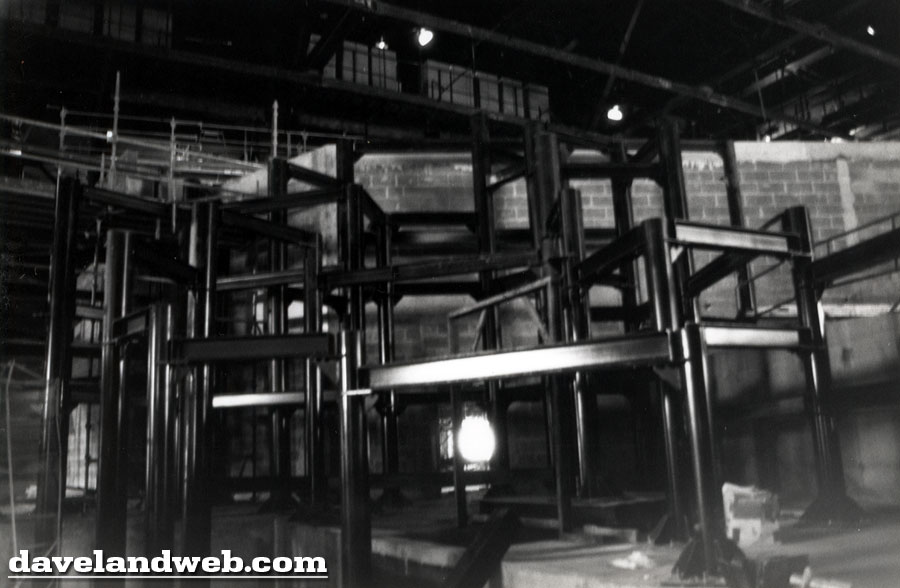 An iconic Disney resort attraction that has become a box office phenomenon is the Pirates of the Caribbean ride in Adventureland. Inspiring the Pirates of the Caribbean franchise, the ride is rumoured to be welcoming Jack Sparrow on board, via clever animatronics.


NOTE: This photo seems to show construction of the Wicked Wench in the Pirates of the Caribbean attraction for DLP: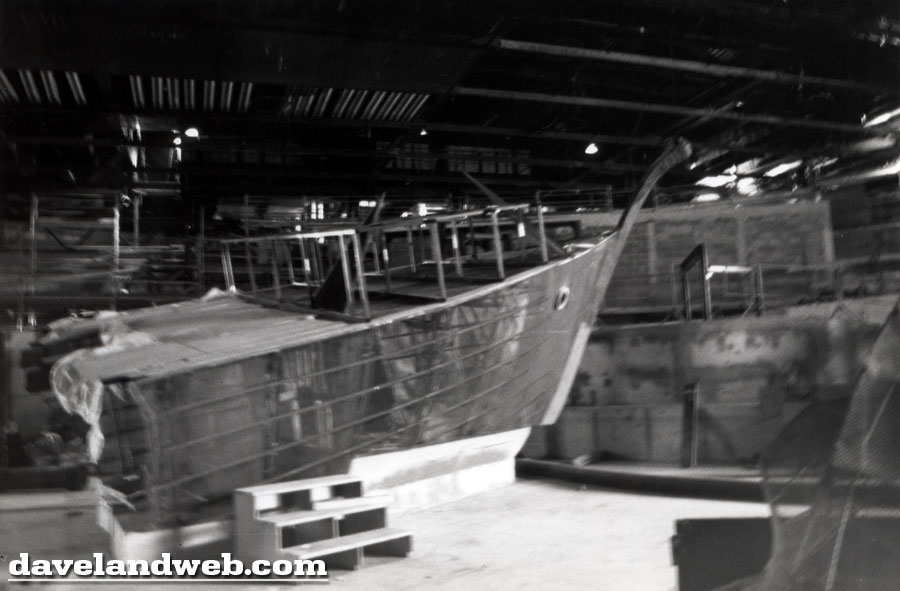 Ride makeovers are a regular occurrence at the resort – why not build on what works already? Established in 1995, Space Mountain was reinvented as Space Mountain: Mission 2 in 2005, shooting you further and faster into space, with improved special effects. The fastest of all Space Mountain rides across Disneyland resorts, riders are now taken beyond the moon to the edge of the universe. The video that featured a smiling moon on the second 'climb' of the ride has been replaced by a supernova, while a simulated vortex using bent neon lights has also been introduced. Additionally, trains are fired from the bottom of the cannon, compared to their previous position at the top. Riders are now given an audible countdown, rather than suffering its previous silence-induced suspense. Finally, its Victorian setting has received a futuristic makeover, with golden trains being painted silver.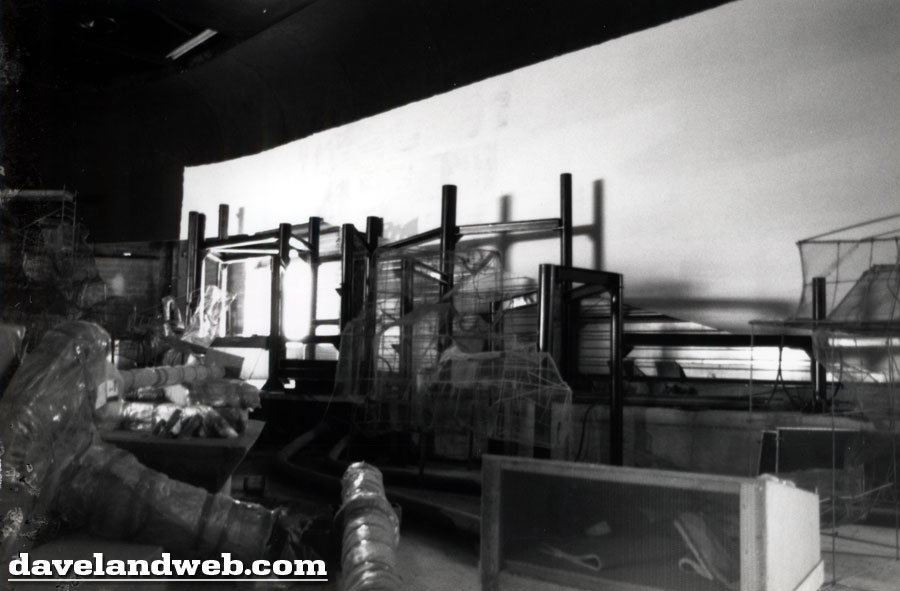 As its collaboration with Pixar proves, Disney doesn't cower in fear of technology – it embraces it wholeheartedly. The result? A vintage yet cutting-edge resort that appeals to every generation. As is evident, Disneyland Paris is like a fine wine – it gets better with age. Roll on its 30th anniversary!
And a few current day shots that Jenny supplied to finish up today's feature: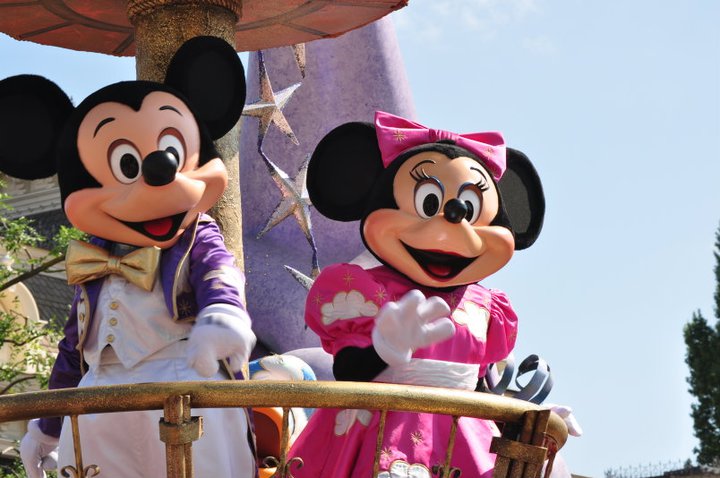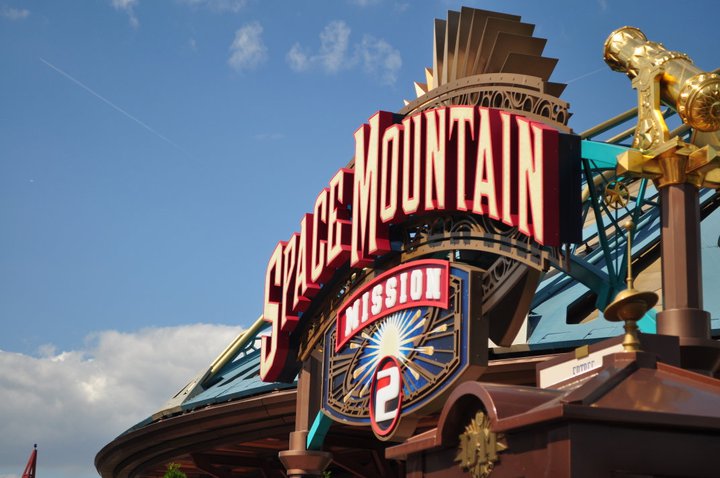 See more Disneyland Paris photos at
my main website.