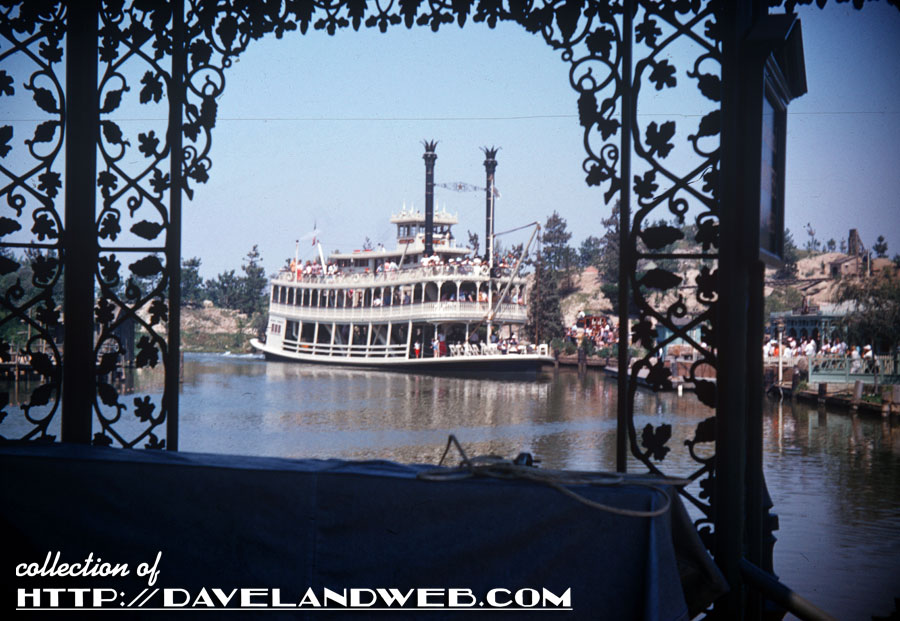 While sometimes just the vintage-nature of an image makes it spectacular enough; having it well composed is just icing on the cake. Today I present three undated 1950s images from the same photographer who obviously took a little extra time to frame his photos in a creative way.
They were taken from this gazebo that was once on the Rivers of America: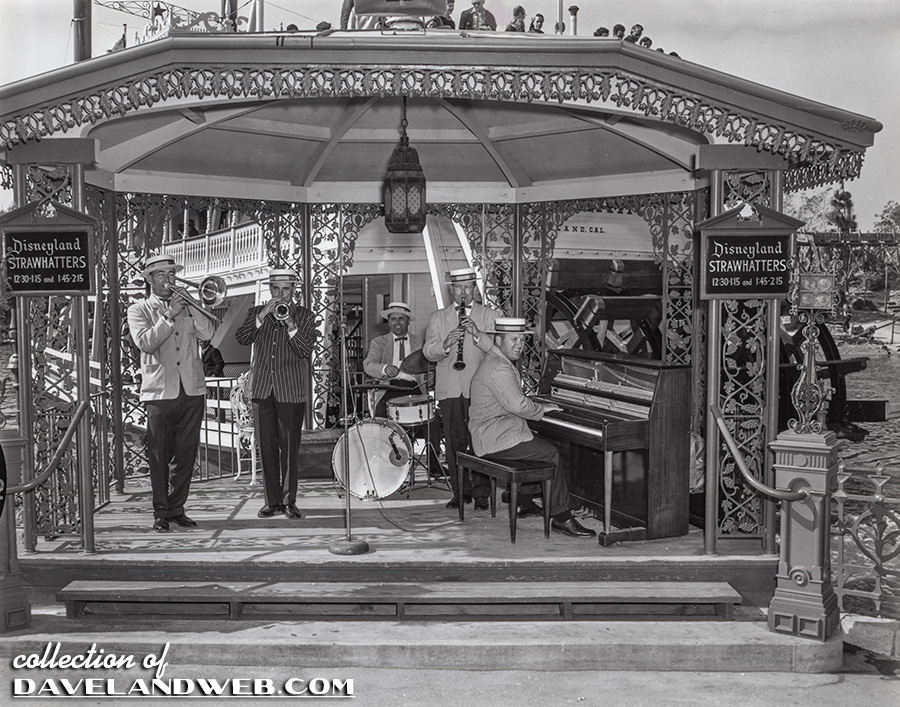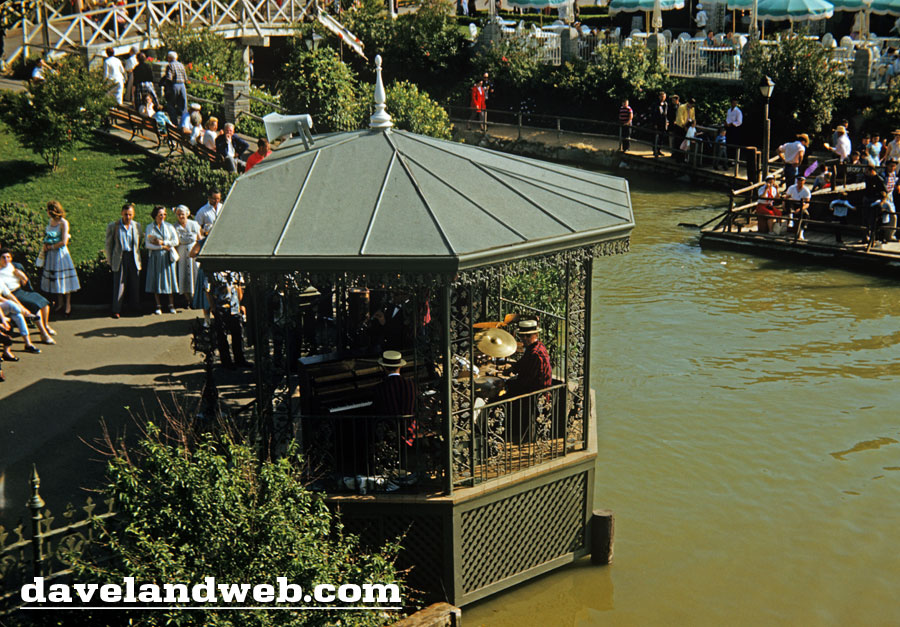 I am totally digging this shot of Storybook Land.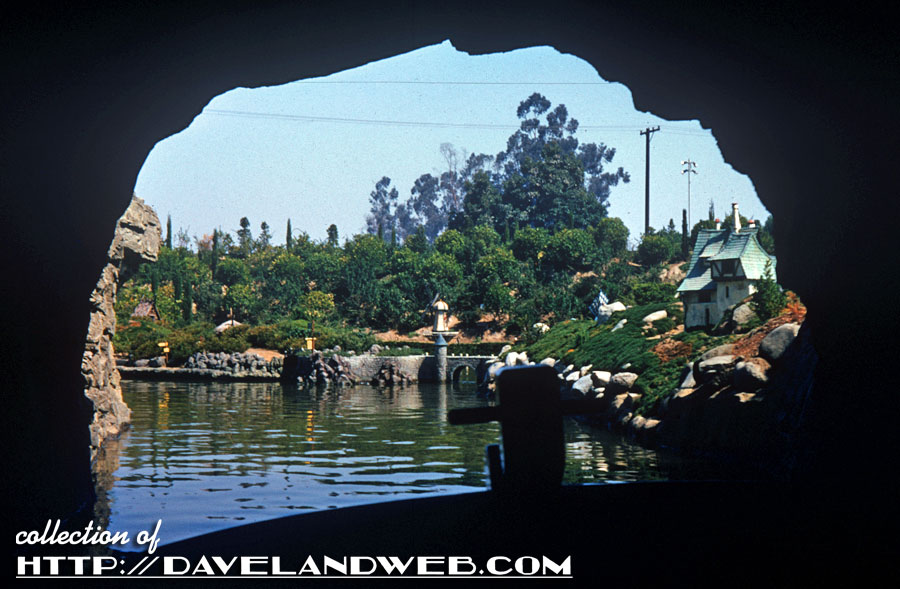 This one was taken from inside the second floor of the Golden Horseshoe: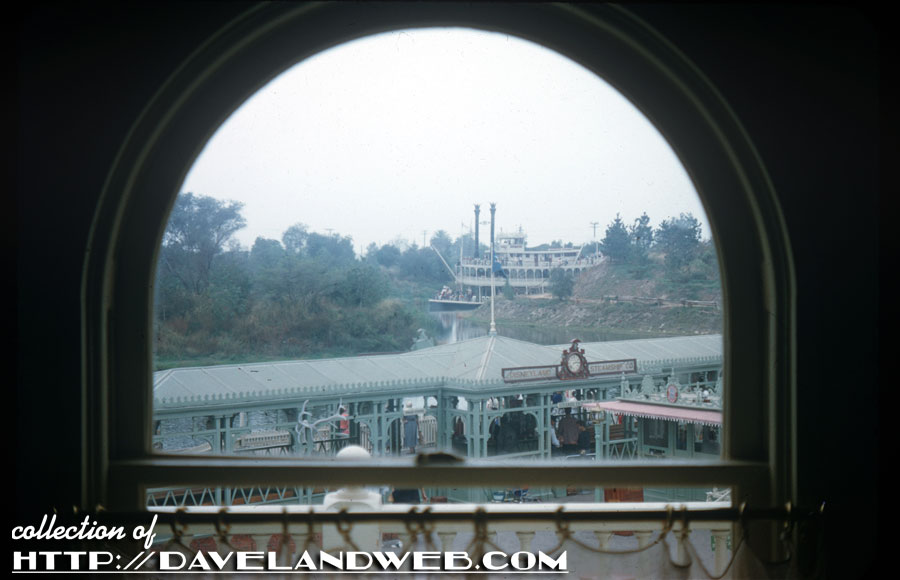 Compare with the exterior shot to see that the window arch matches: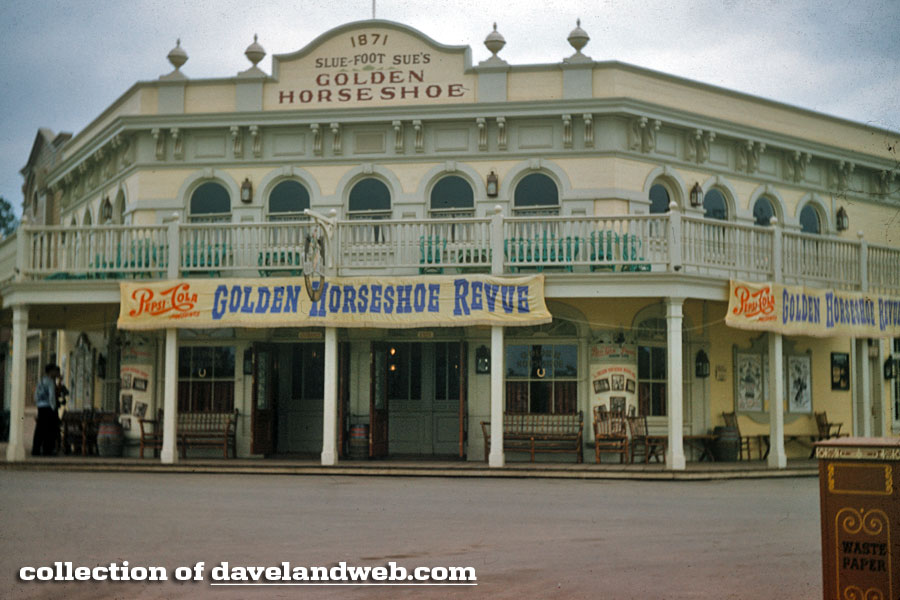 See more creatively framed photos at my
main website.