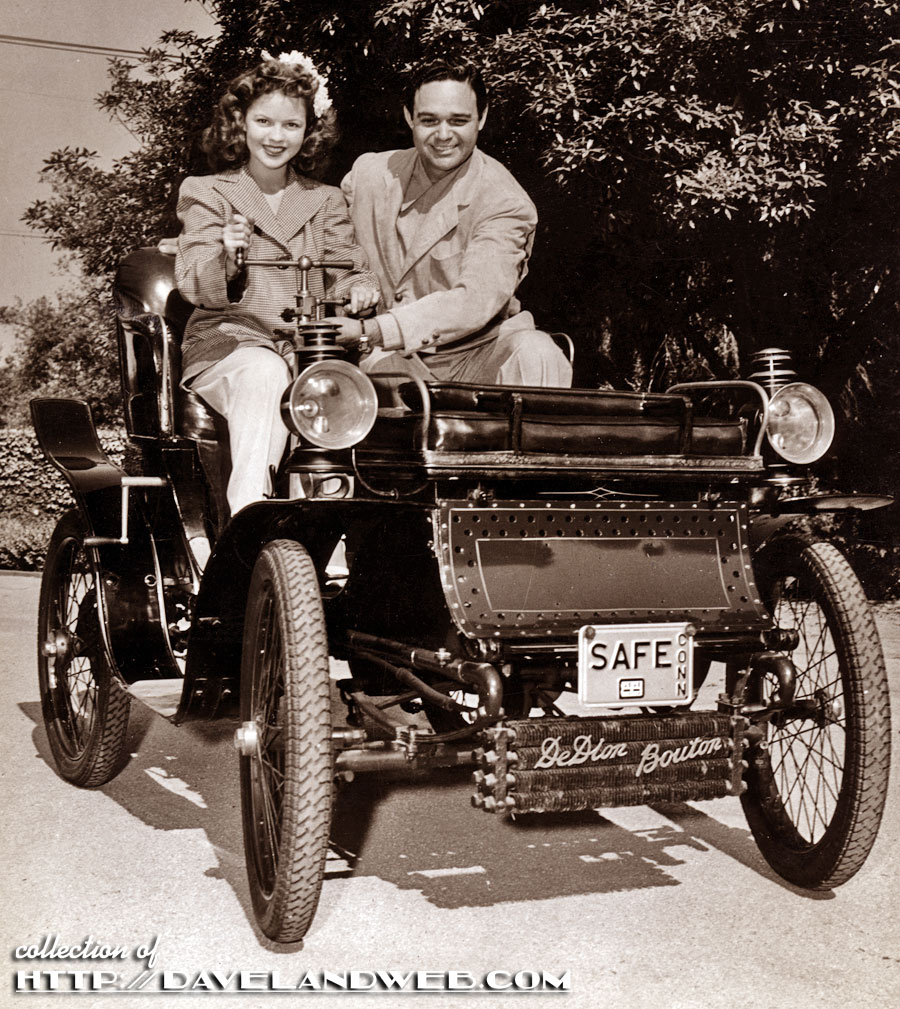 A vintage shot of Shirley Temple with singer James Melton. Here's the accompanying publicity blurb:
SHIRLEY LEARNS TO DRIVE "HORSELESS CARRIAGE!"

HOLLYWOOD, CALIF…James Melton, MGM's singing star, and collector of ancient horseless carriages, such as the one he is teaching Shirley Temple to drive. Melton has a collection of around seventy cars whose vintage date back to the gay nineties. 8/22/44

Melton was renting a house from actress/comedienne Zasu Pitts, who was the next-door neighbor of Temple's. Apparently Shirley enjoyed tooling around in Melton's vehicles. Nothing more than that, folks; the guy was twice Shirley's age and already married. His biggest break in Hollywood was the "La Traviata" segment of 1946's "Ziegfeld Follies."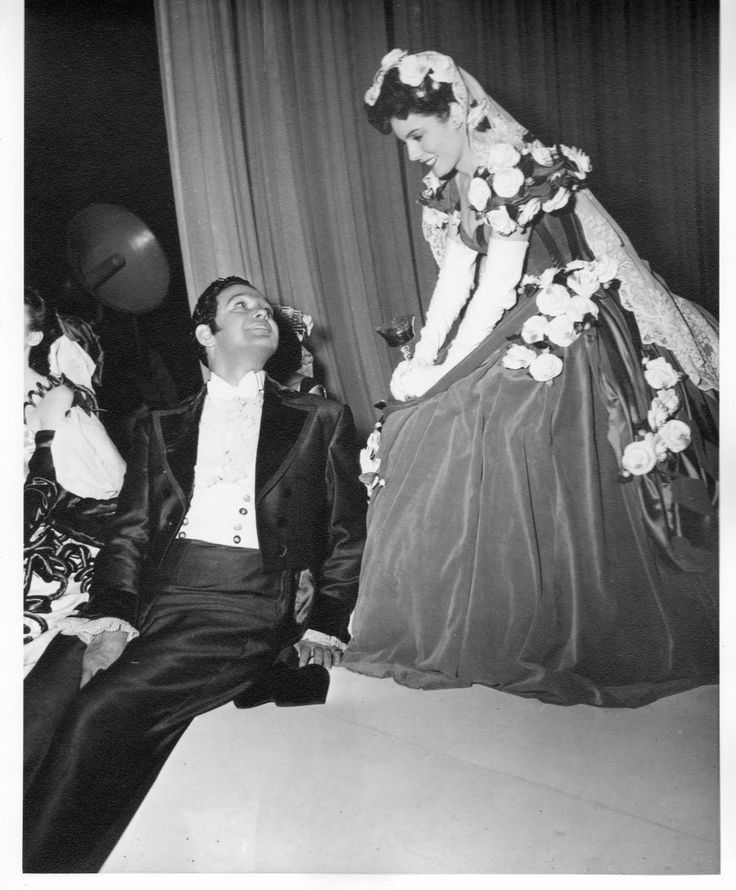 More 1940s Shirley Temple at my
main website.