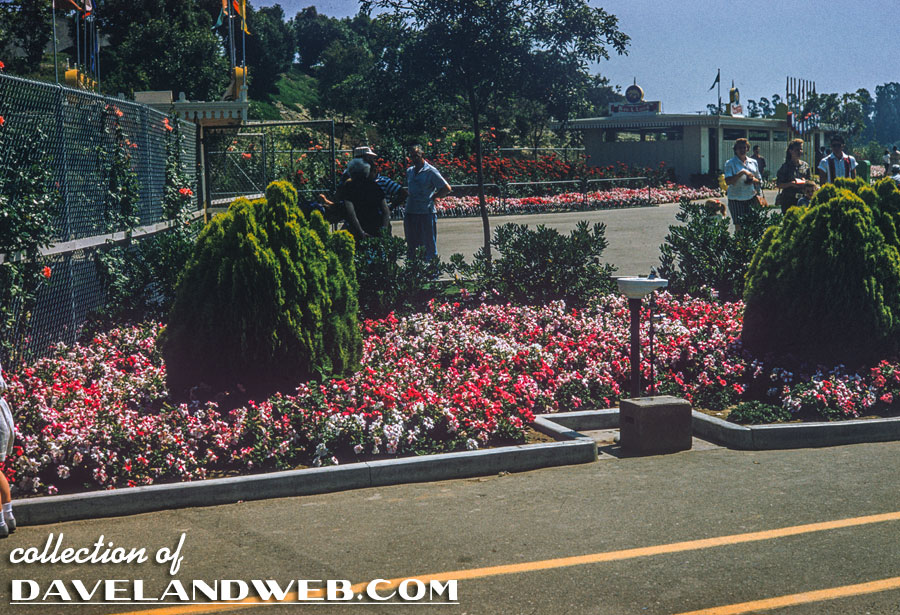 Imagine a visit to Disneyland in Anaheim with no Matterhorn. No Monorail. No Submarine Voyage (and mercifully without Nemo). Welcome to Disneyland, circa July 1958. Thanks to a batch of slides I recently acquired, I am able to give a fairly comprehensive tour of the Park by adding in images already in the Daveland archives. Today, we start outside the gate. Got a dog? How about boarding them at Ken-L-Land?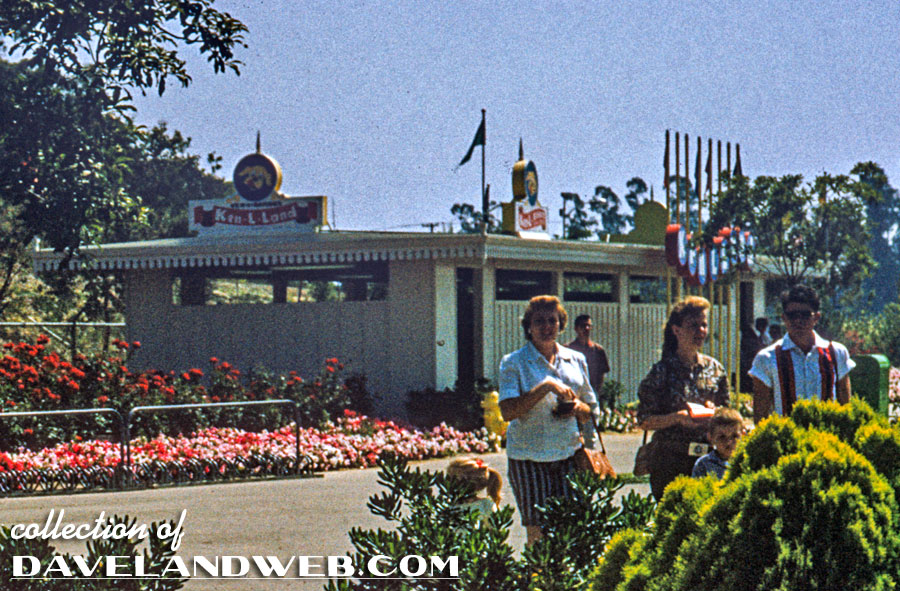 Back when the ticket booths were steps away from the gate: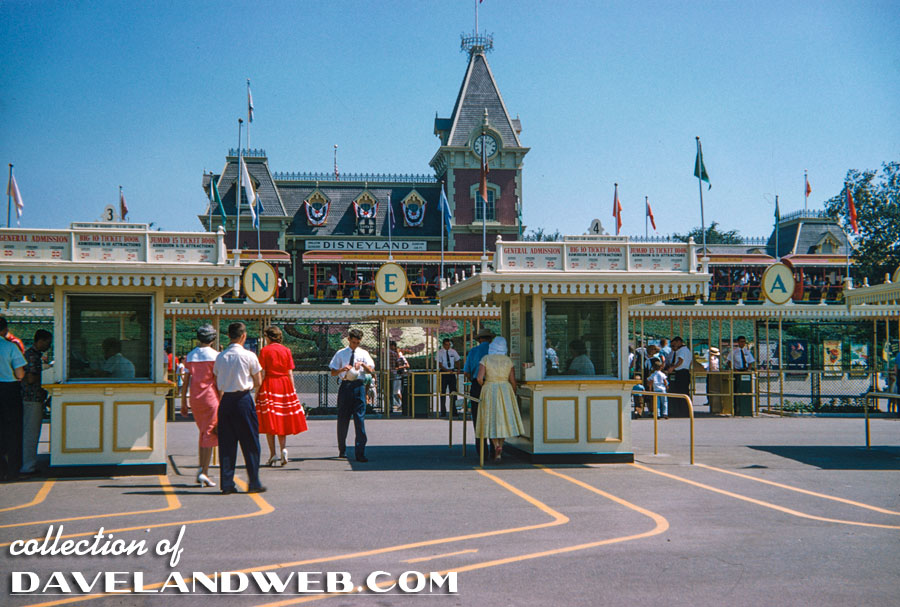 I spot a Guide Book salesman in a straw hat: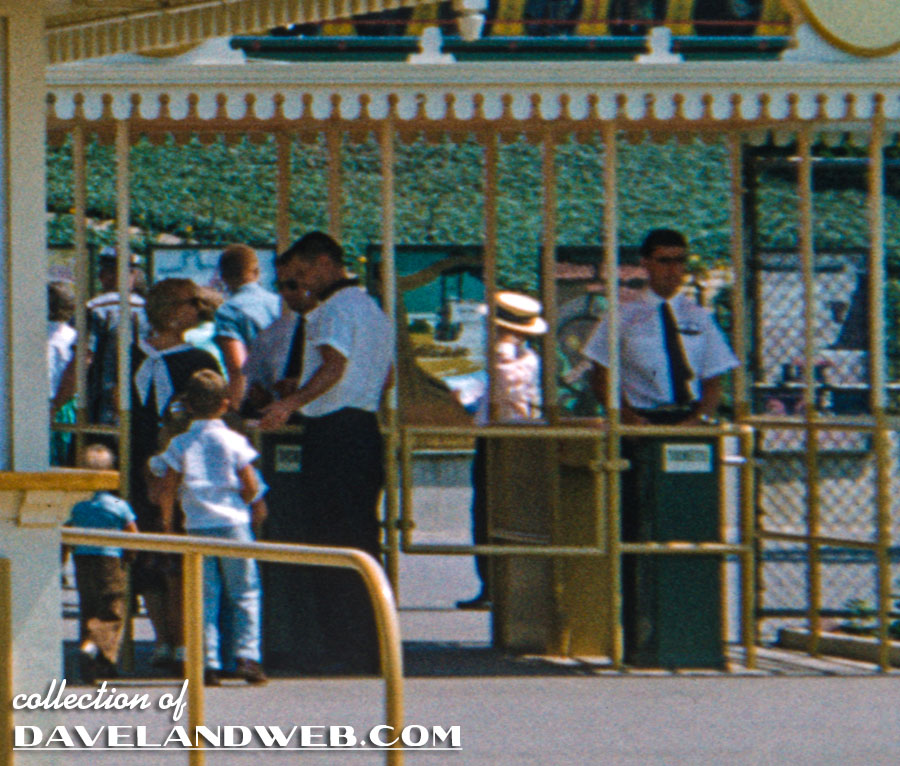 Don't go into shock when you see the 1958 Park prices: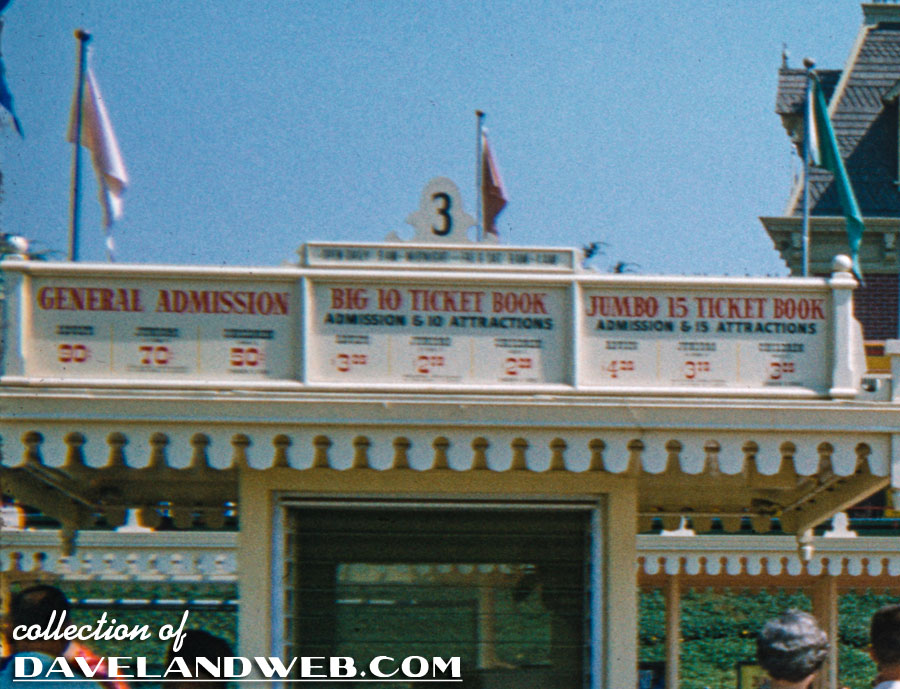 At the Main Street Train Station, the Disneyland population is showing up as 10,000,000 (versus 650,000,000 back in 2016).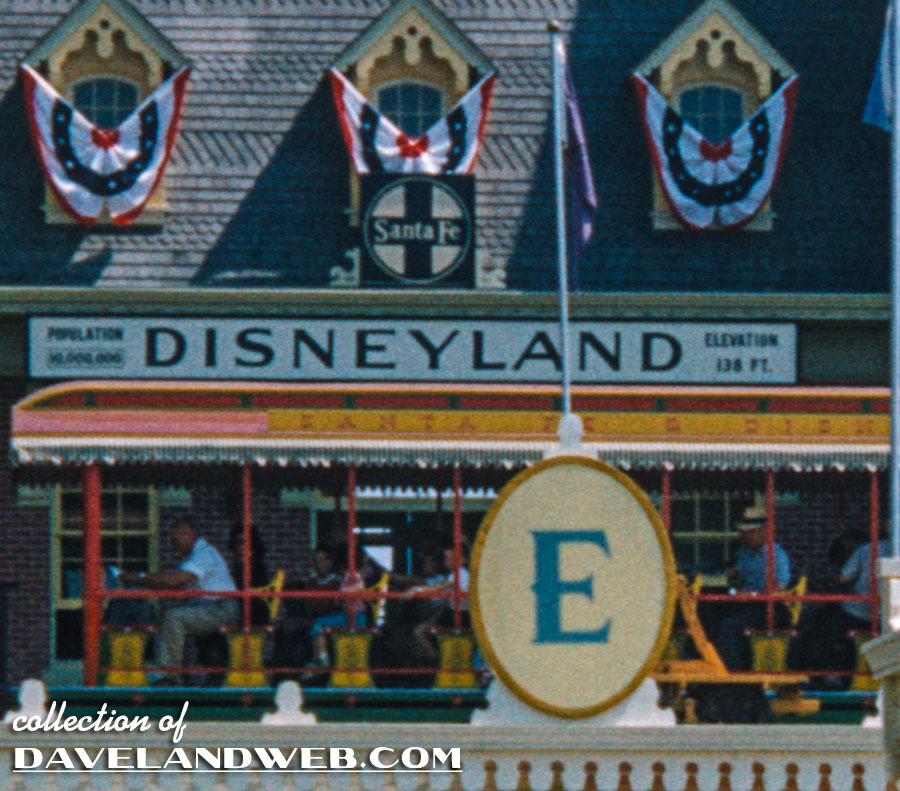 One of my favorite things about arrival when the Park first opens is to see the train pull into the station. That sense of the excitement of catching the first train for the Grand Circle Tour around the Park is wonderful!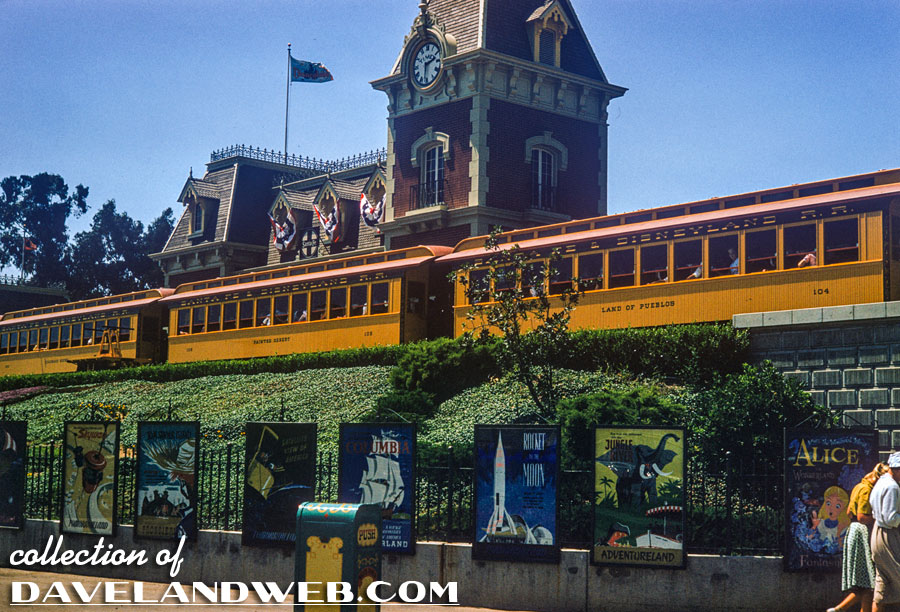 Note the names on the passenger cars; this one is Land of Pueblos: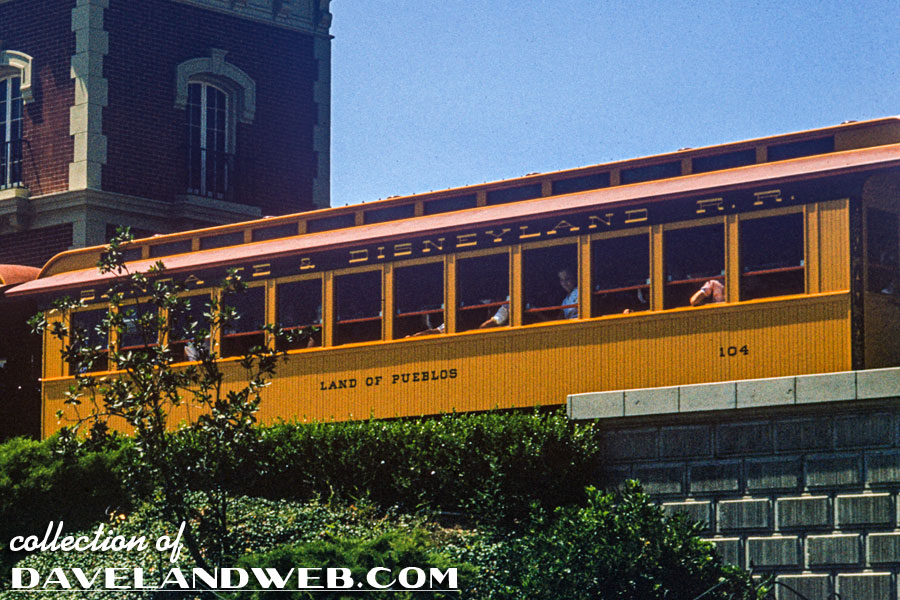 An interior view of one of the passenger cars: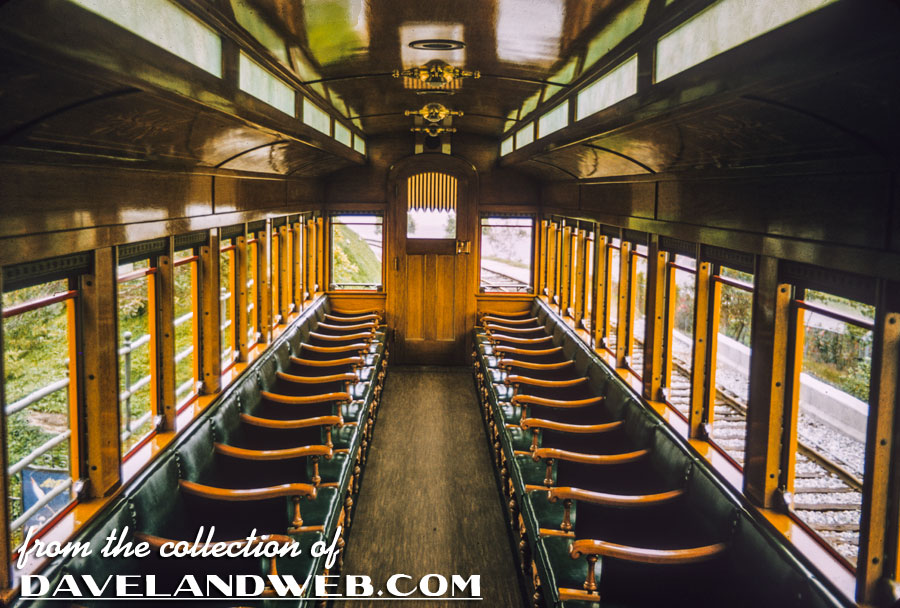 More to come; we've just barely begun our tour!