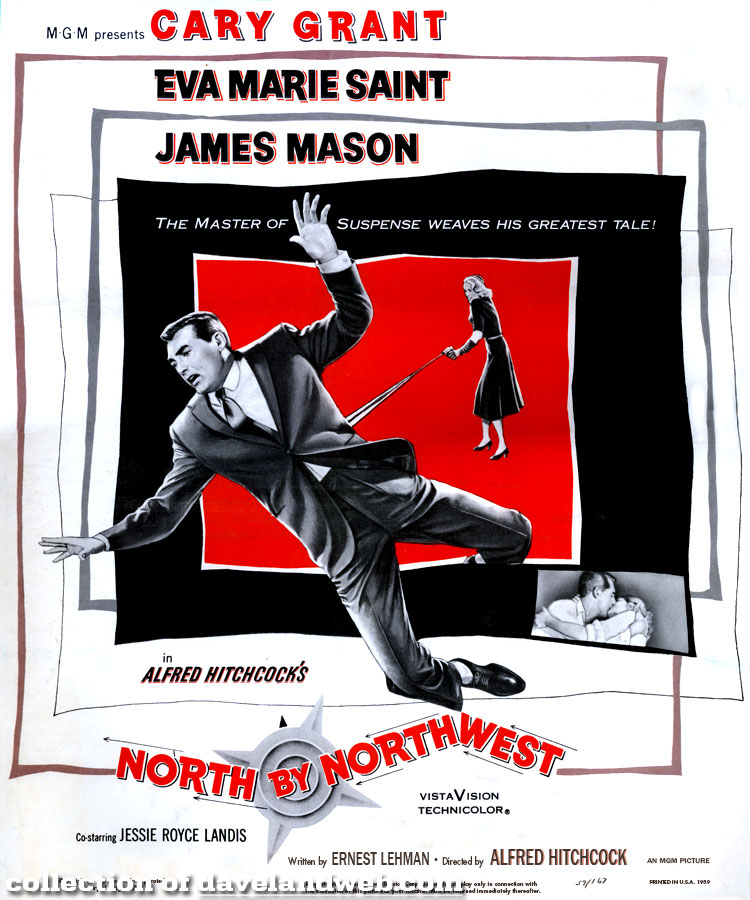 There are so many Alfred Hitchcock movies that I enjoy watching repeatedly, but none are as perfect as "North By Northwest" (1959), the one and only film "The Master of Suspense" made for MGM. The story of an "every man" who accidentally gets sucked into a world of murder, espionage, and romance because he wants a telegram makes every cinematic moment count.
It also has the perfect cast, which doesn't hurt. The chemistry between Cary Grant and Eva Marie Saint is off the charts: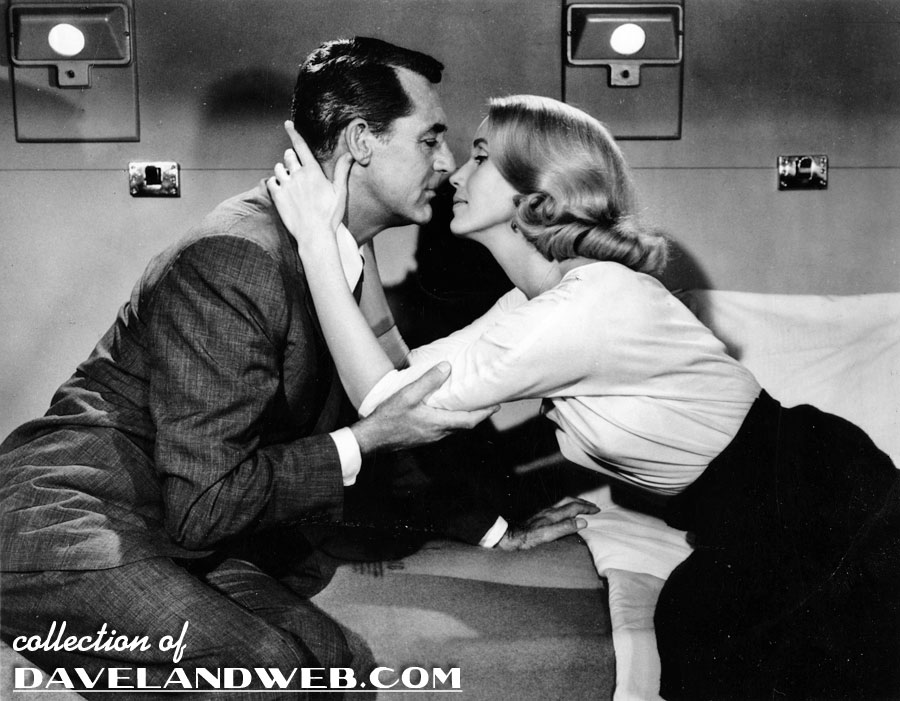 Never thought of as a femme fatale, Hitchcock could see the potential in Eva Marie Saint and he was right. Never before has a cigarette scene shown so little but said so much.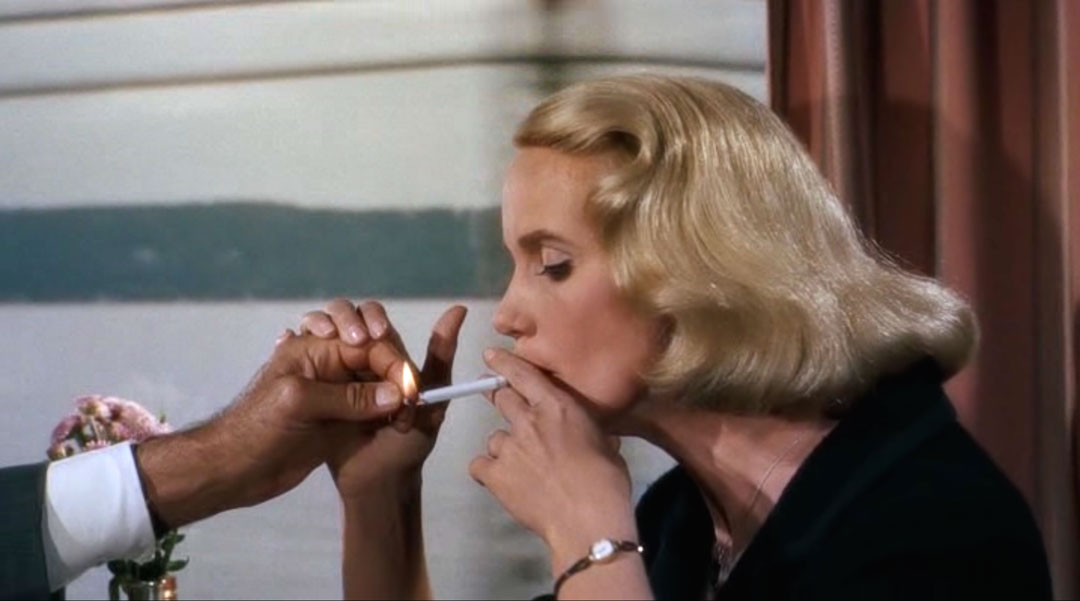 Jessie Royce Landis perfectly plays "Mother" to Cary Grant's character. Who cares that she was only seven years older in real life? She is an excellent comic non-believing foil to Grant when he attempts to explain how he made front-page news as the killer of a United Nations Diplomat. Below, the two are in the lobby of the Plaza Hotel in New York City. This is one of the rare films where Hitchcock used quite a bit of location filming.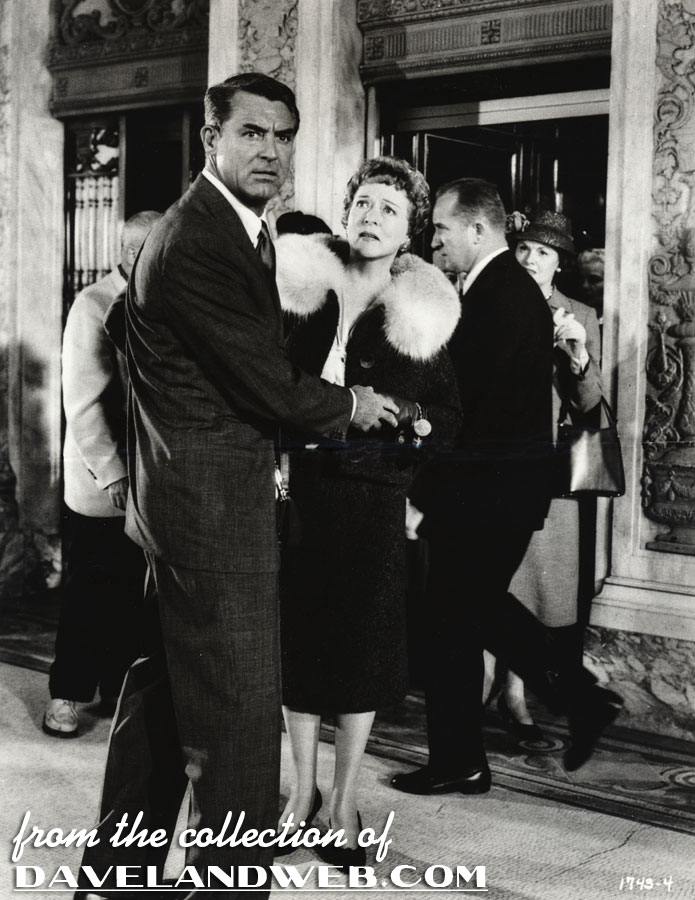 There would have been more if the Department of the Interior hadn't been offended that there was going to be a killing and chase sequence on top of the real Mount Rushmore. They forbid it, and Hitchcock ended up having to shoot the scene back in the studio. While in South Dakota for filming (before the ban!), Grant was made an honorary member of the Sioux Indian nation:
The ladies even got to see a shirtless Grant (age 55 in real life) as he attempts to escape from the hospital where he is being held captive by the U.S. Government.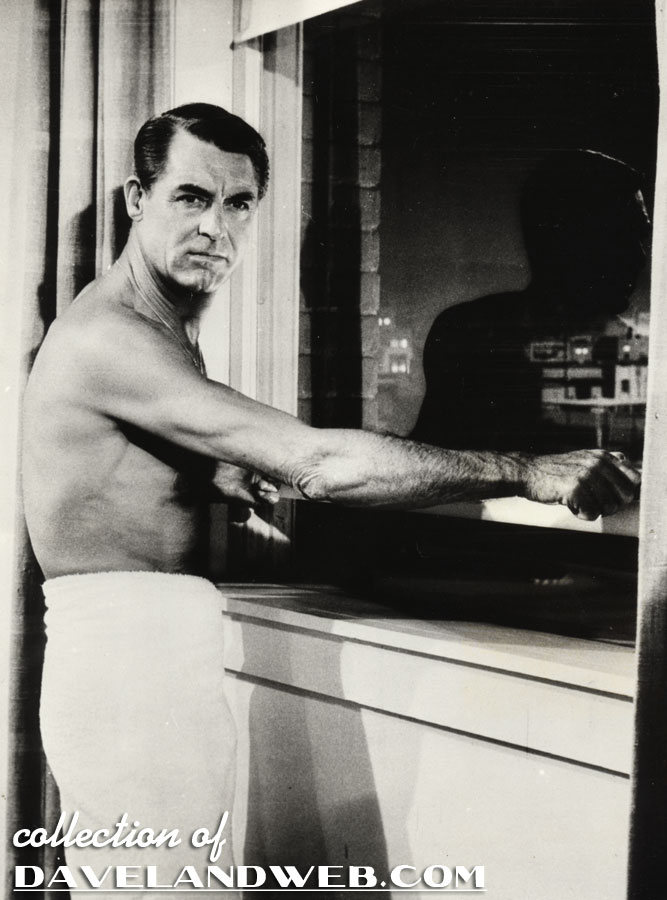 A behind-the-scenes shot: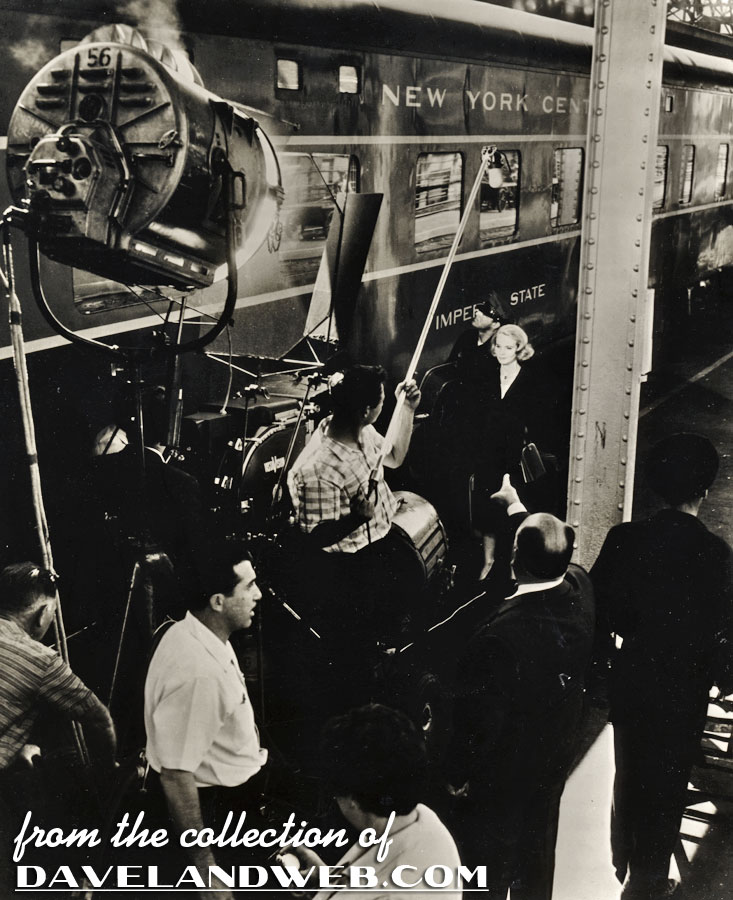 Grant is wearing a disguise as a train porter, and Hitchcock can be seen in the foreground pointing his finger at the two stars:
If you've never seen Hitchcock, this is the one to begin with!
See more Classic Movie and TV photos at my
main website.