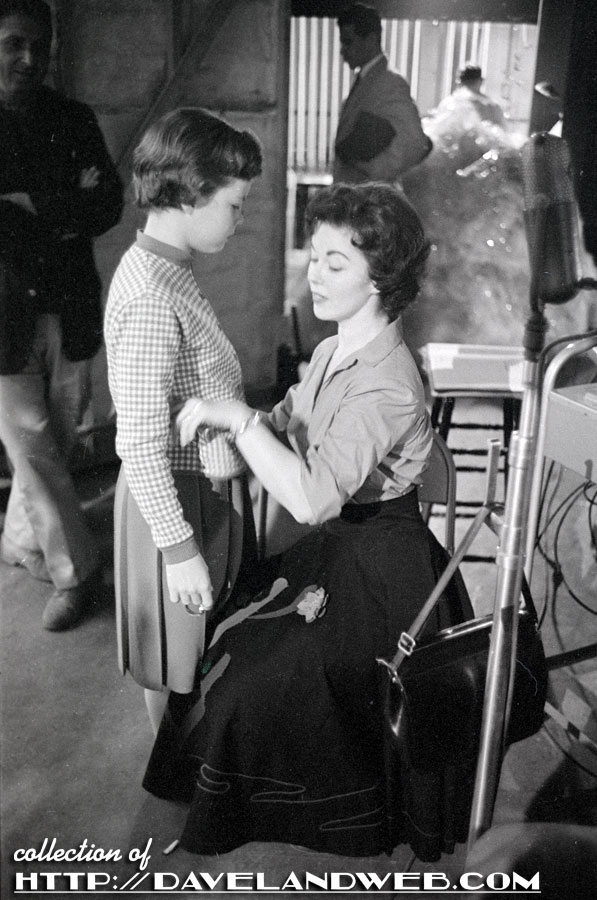 It looks like Shirley Temple's daughter, Linda Susan, is ready to go home. She's had enough of waiting around the set. Shirley checks her wristwatch and reassures Linda that they will be heading out shortly.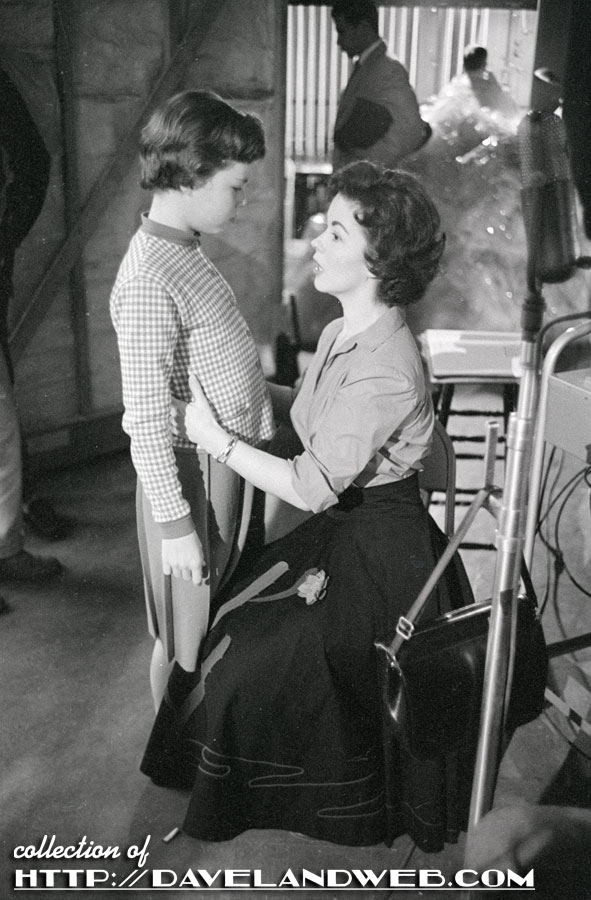 Linda Susan double checks her own watch...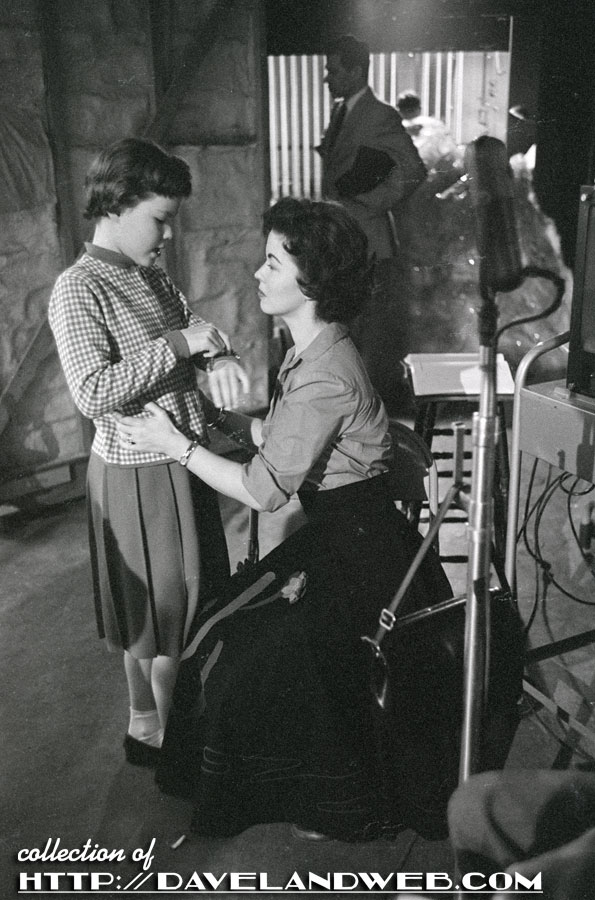 and the two hug it out. Awwwww...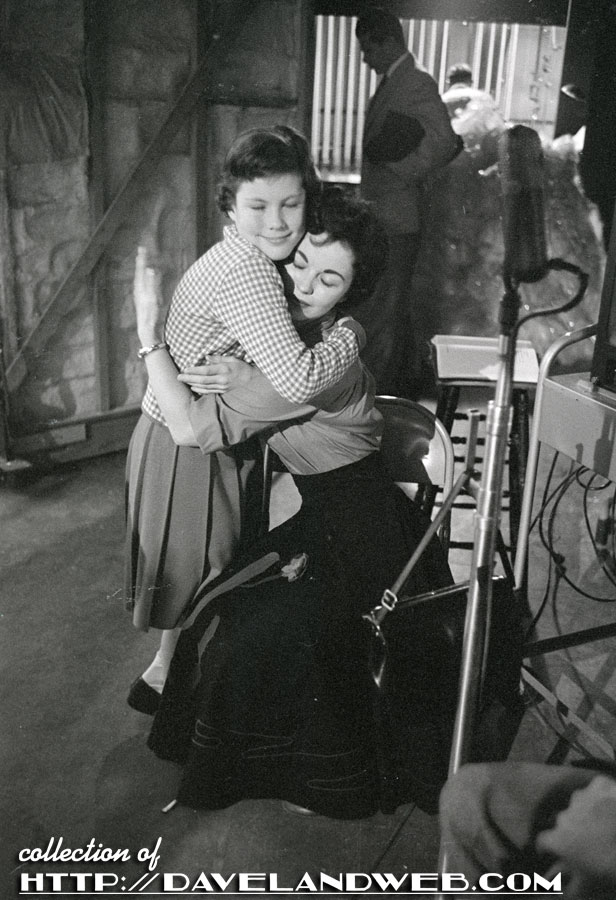 More backstage in-between takes shots from "Shirley Temple's Storybook":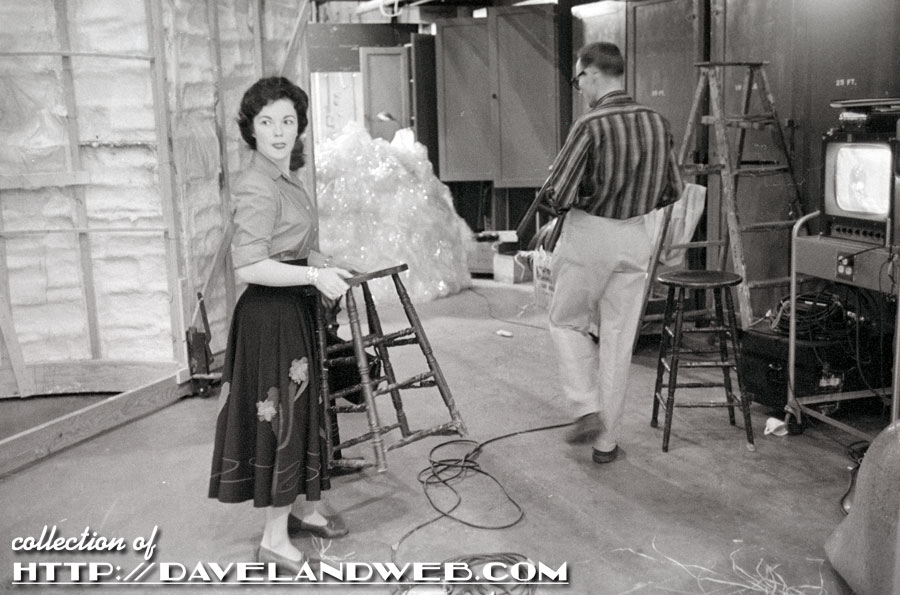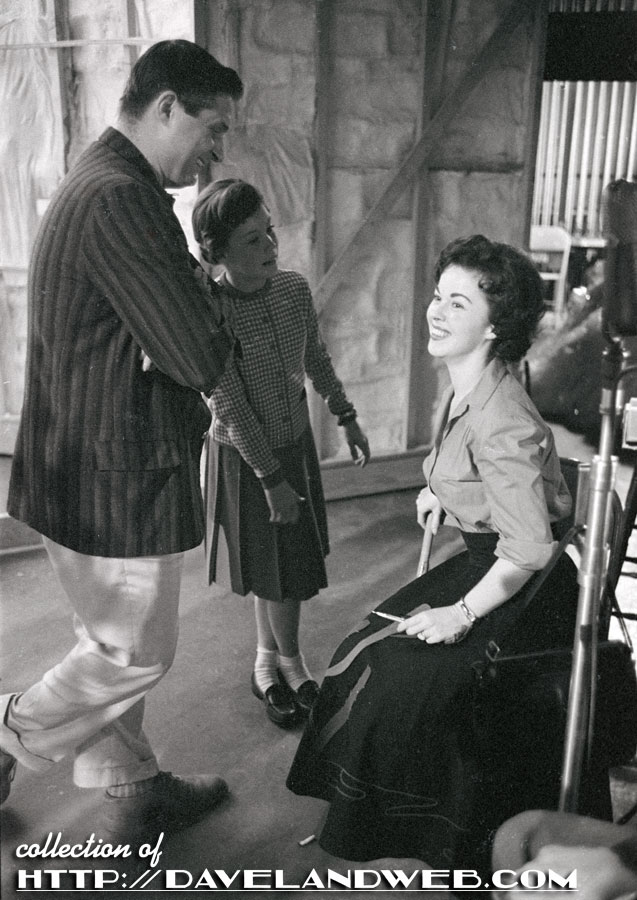 Check out the vintage television cameras!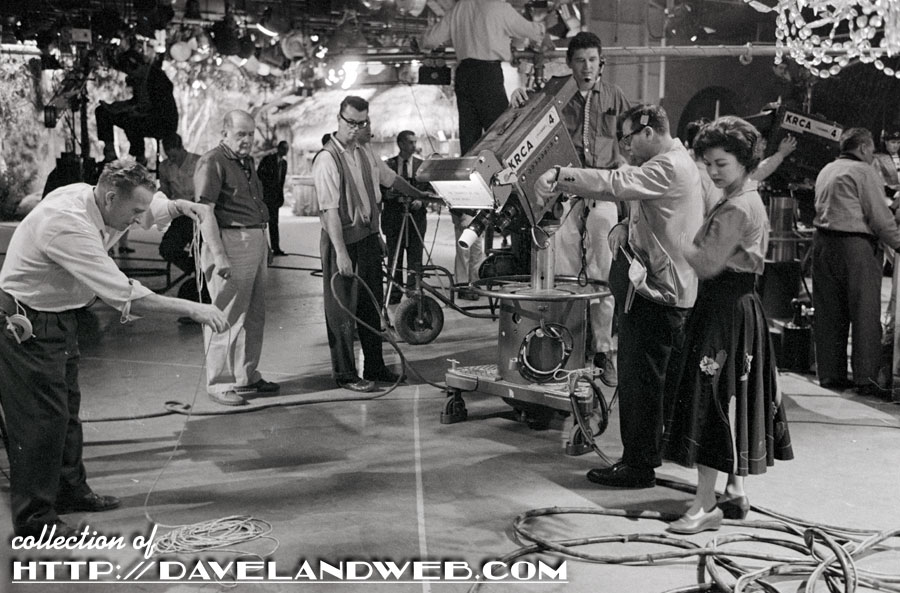 A closeup of the camera and prompter: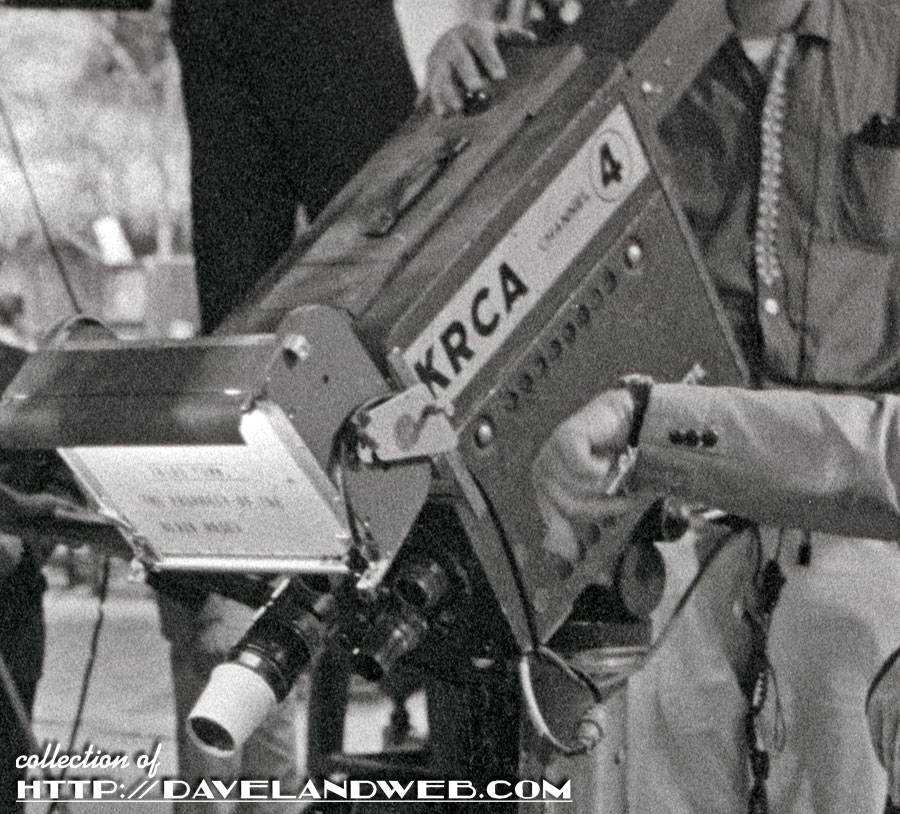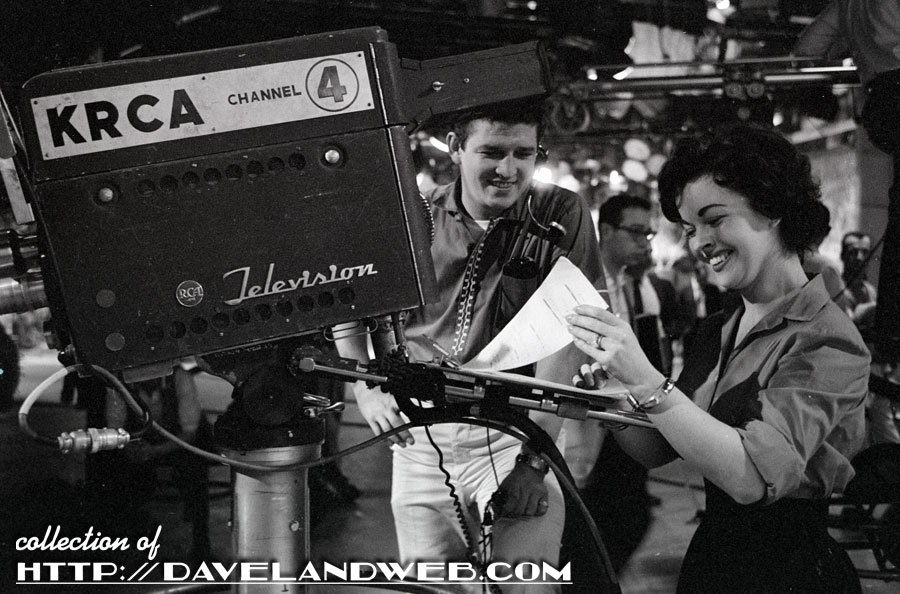 Shirley has left the building; finally, Linda Susan gets to go home.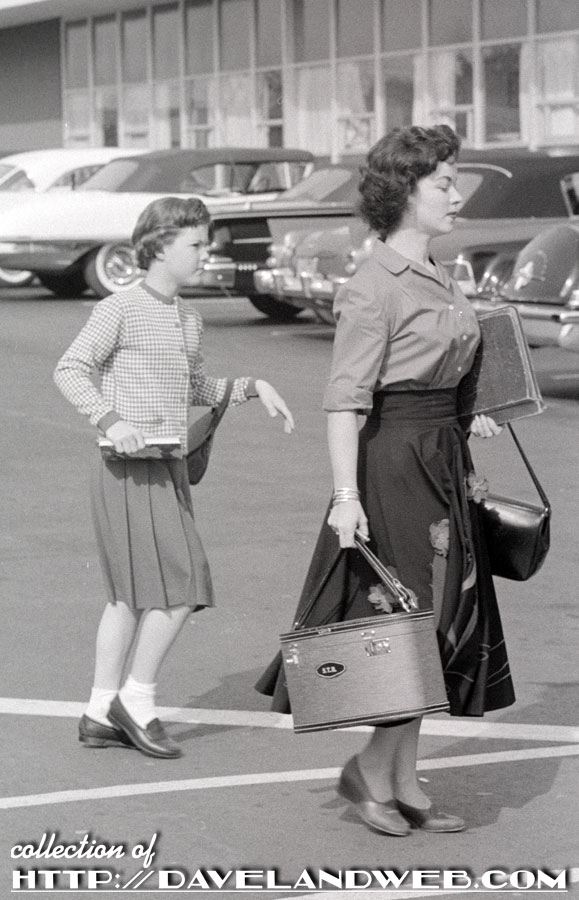 How 'bout that personalized luggage? STB = Shirley Temple Black. NEVER forget the Temple.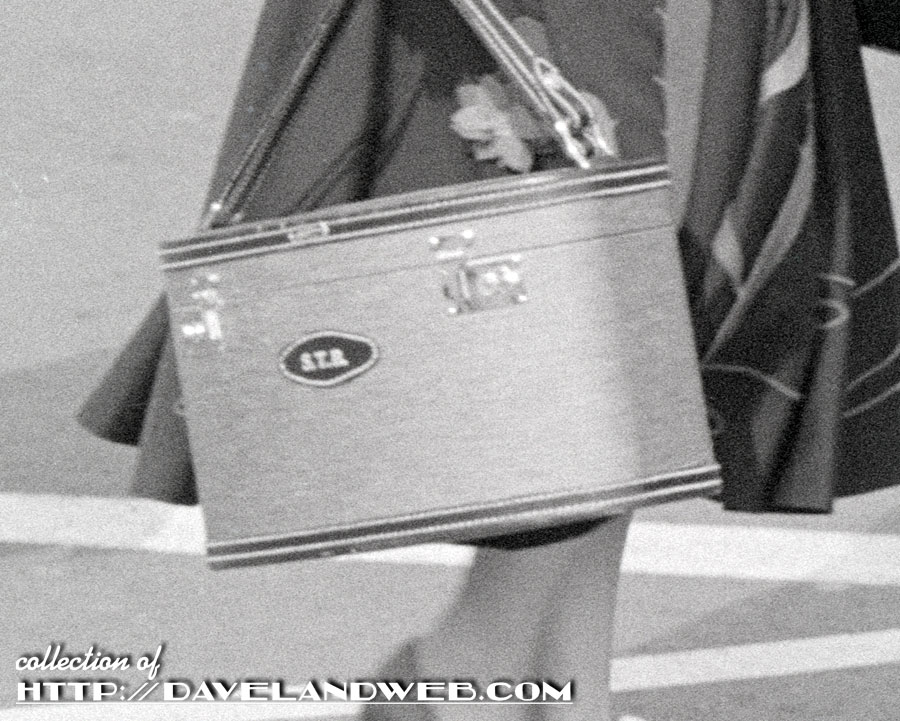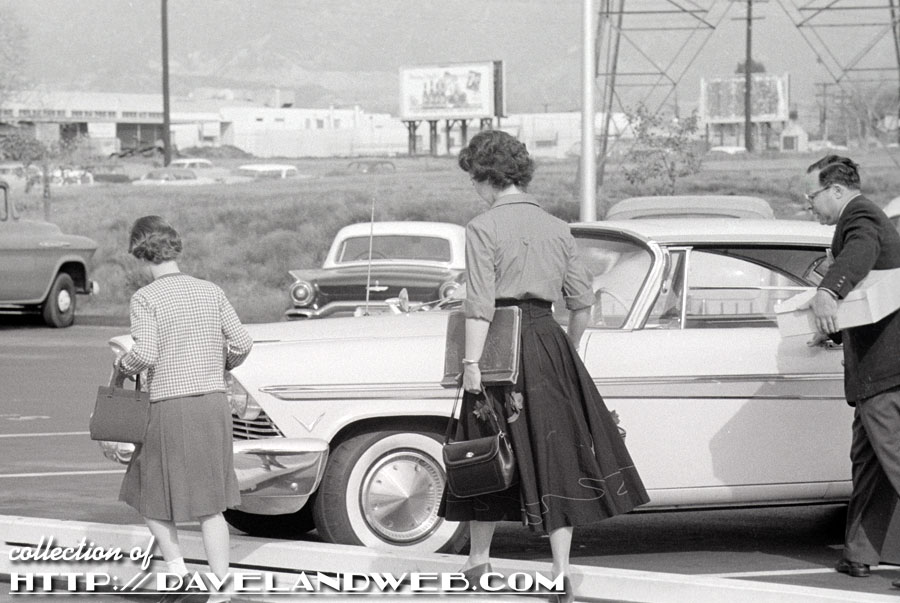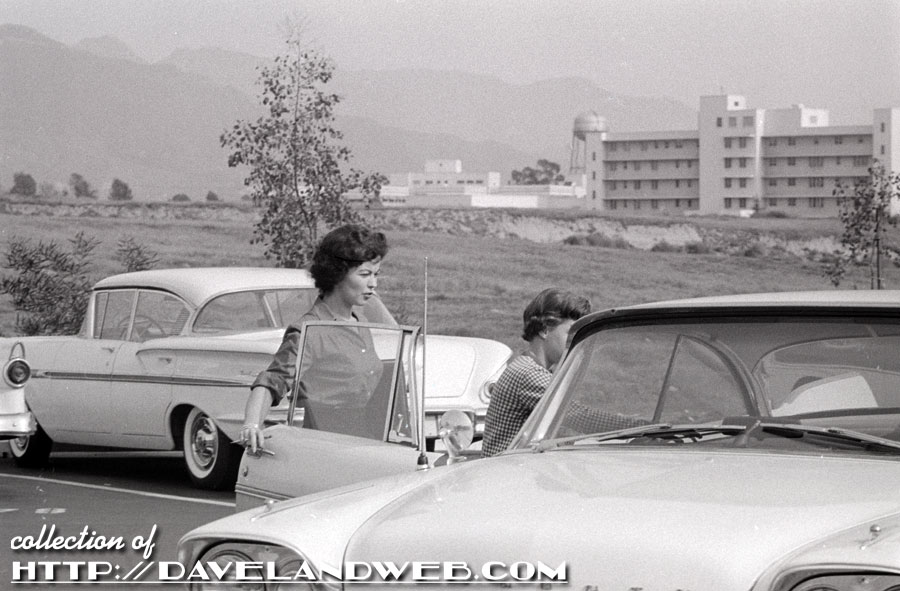 And that's the end of that series!
UPDATE! Many thanks to David at Gorillas Don't Blog for sending in two shots that match the background of the last few photos of Shirley & Linda Susan getting ready to drive off the lot.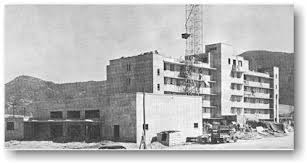 That's St. Joseph's Hospital in Burbank and the water tower from the Disney Studios.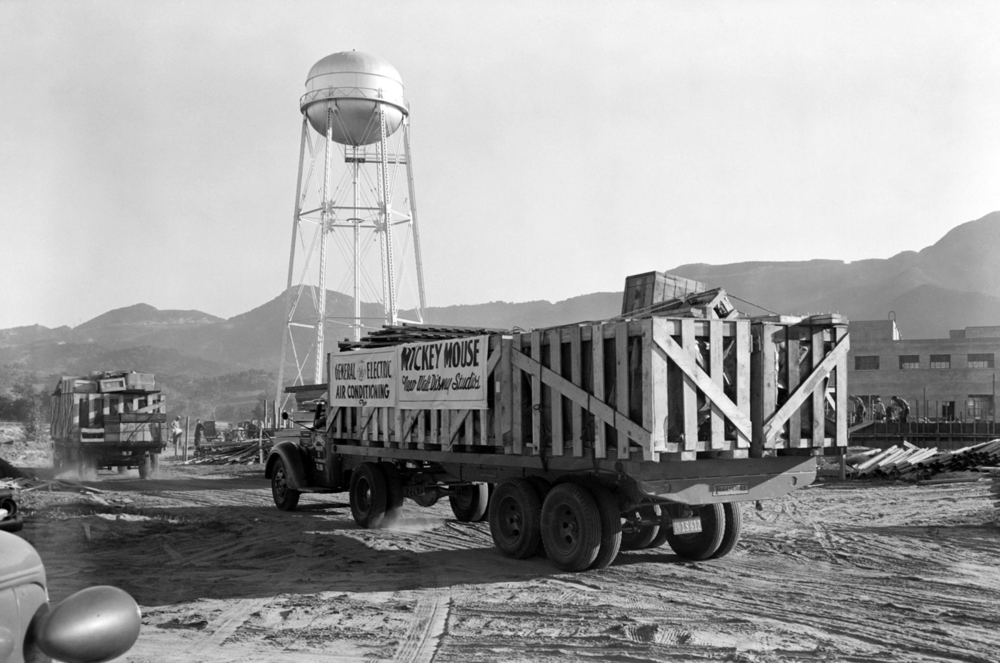 More 1950s Shirley at my
main website.