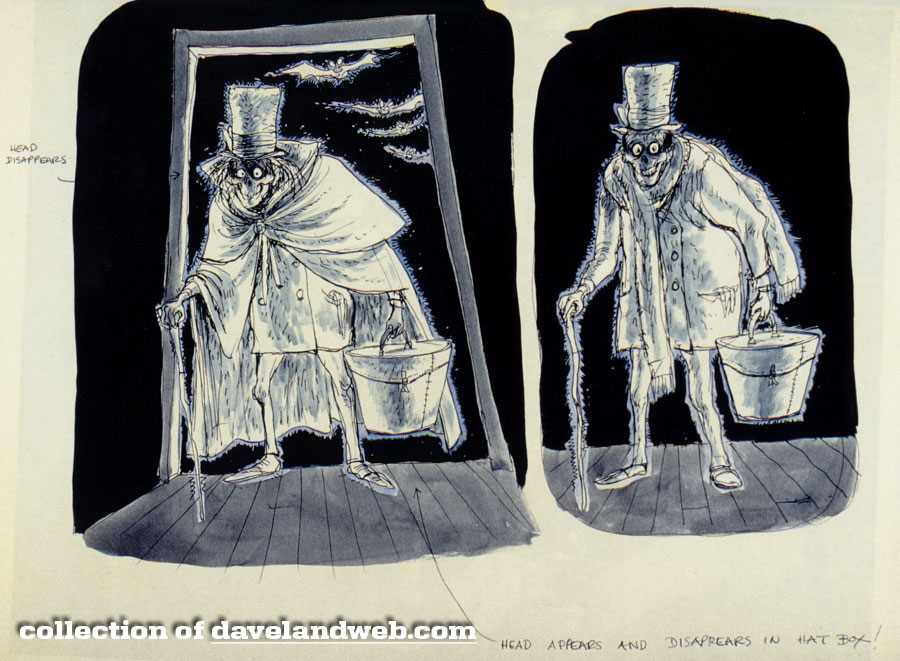 Today's post features a few of the "ghosts" that formerly inhabited the Haunted Mansion's attic in New Orleans Square, beginning with a sketch of the infamous Hatbox Ghost. For years, his return has been one of the hottest rumors to make the rounds on the discussion boards. My animated gif version of this long-lost fan fave: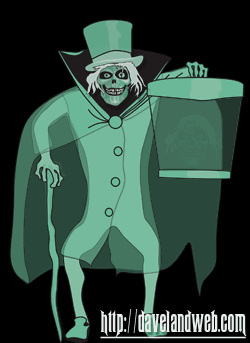 The original bride, complete with red beating/glowing heart: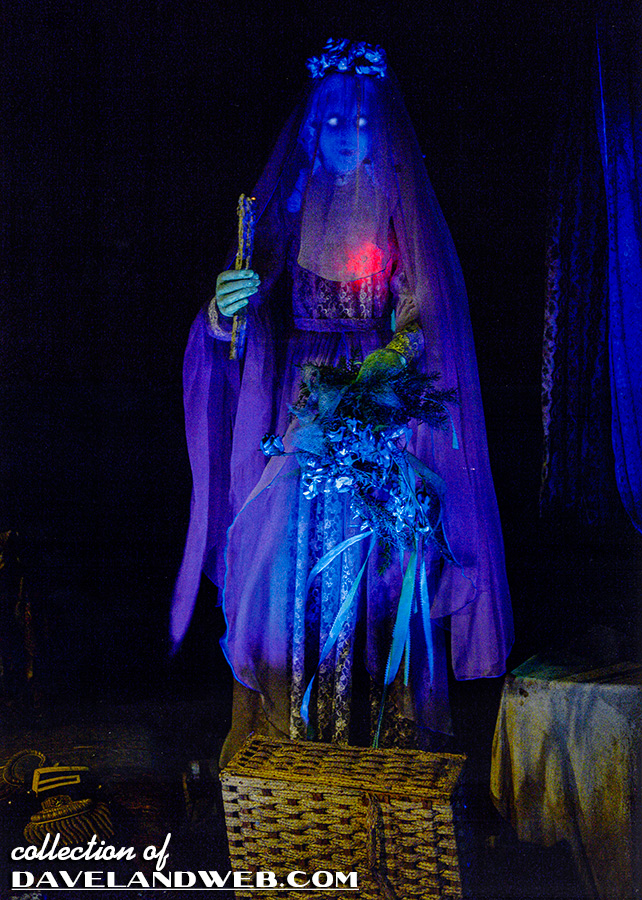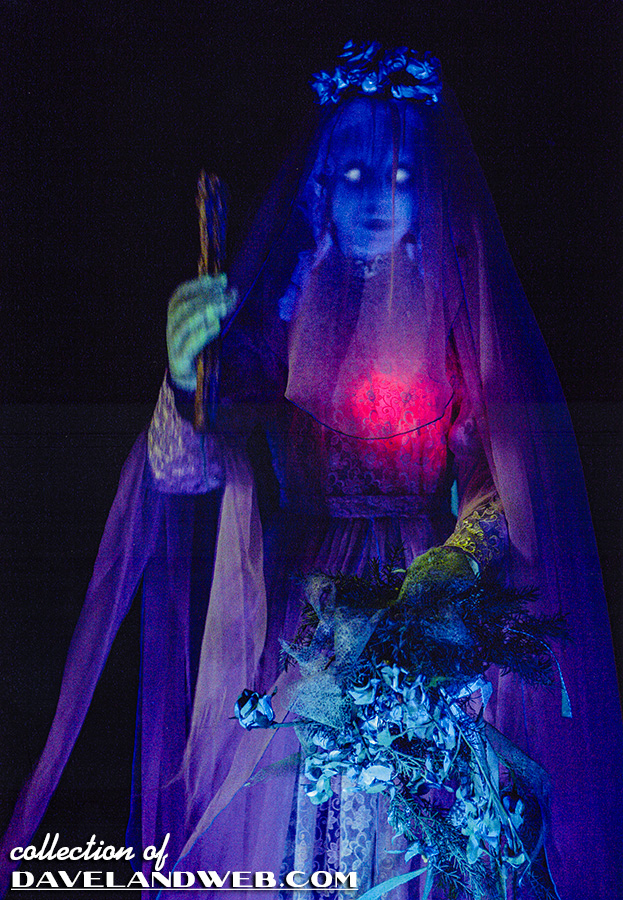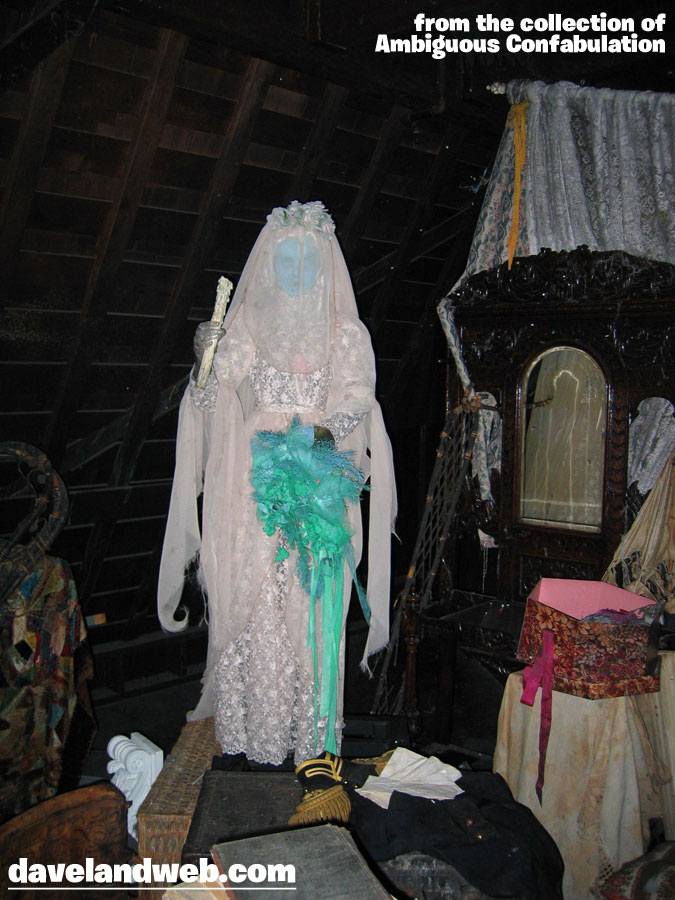 and what replaced her, proving that new and improved technology is not always the best choice: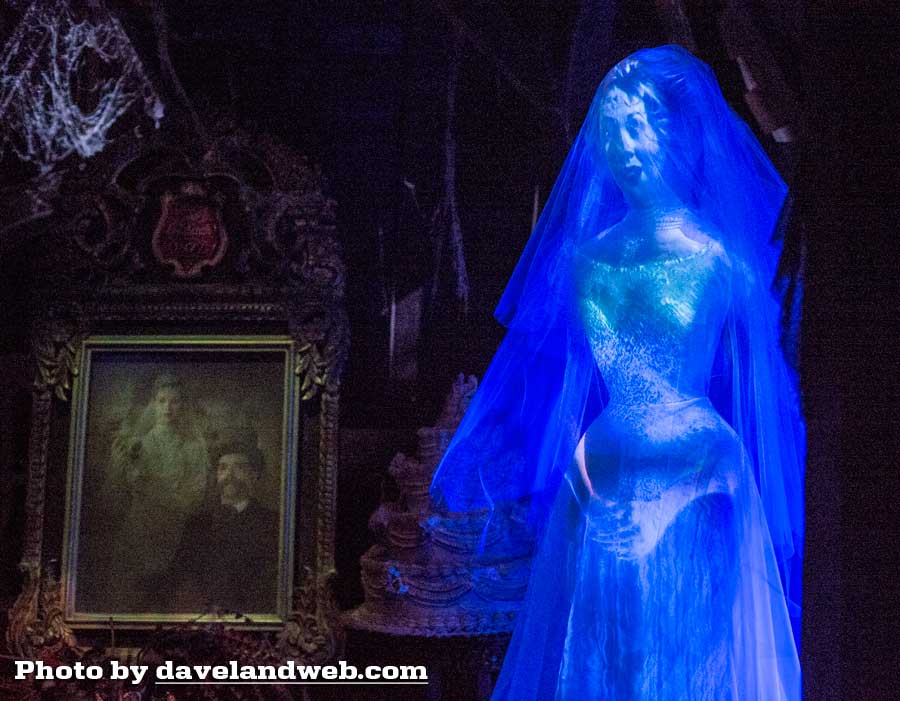 See more vintage & current Disneyland Haunted Mansion photos on my
Haunted Mansion web page.