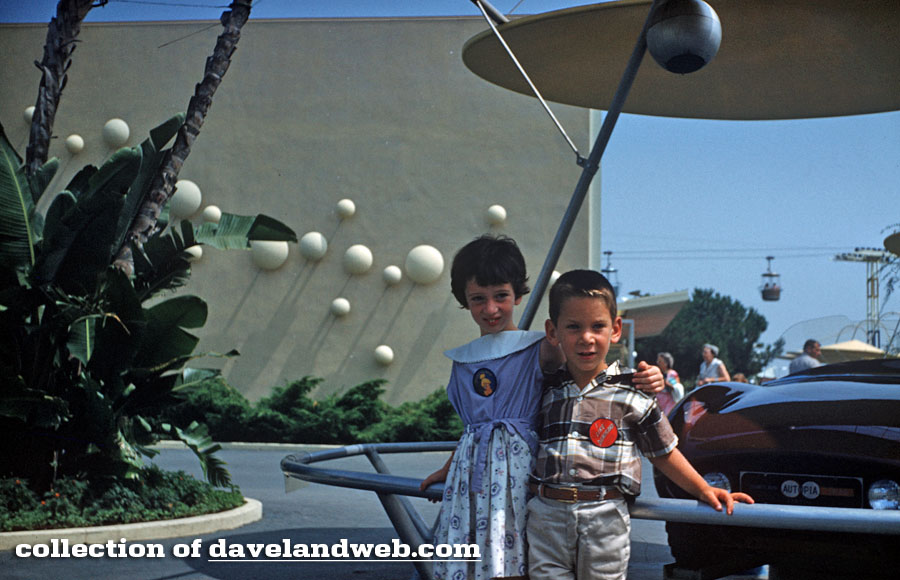 These two adorable tots are enjoying a day at Disneyland, circa October 1958, posing next to Walt's special Autopia vehicle. Zooming in, you can see their "I Like Disneyland" buttons.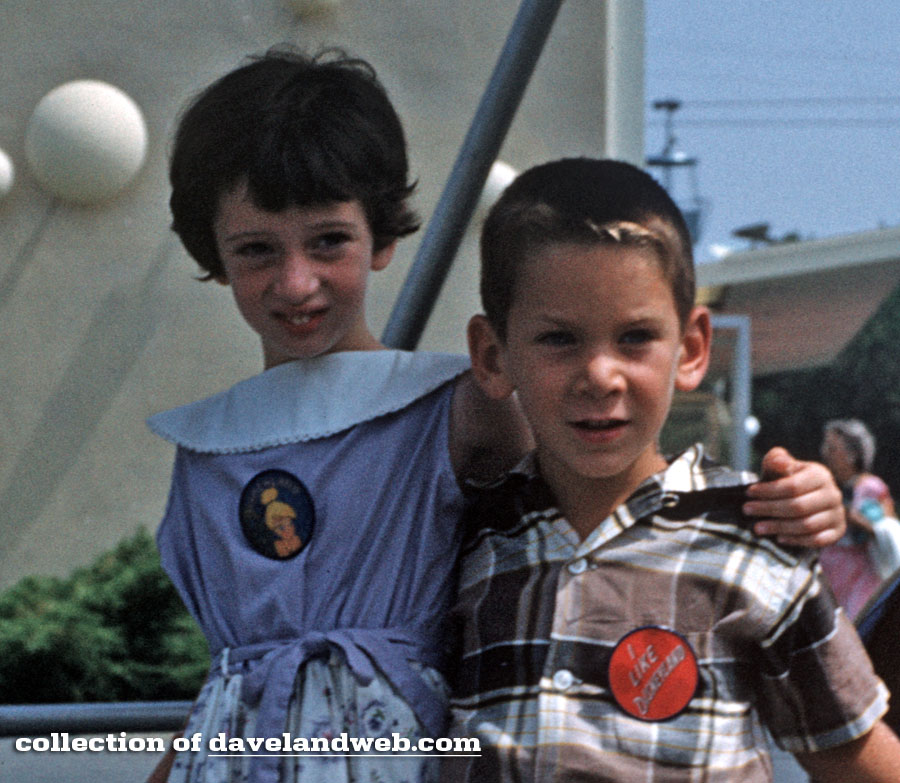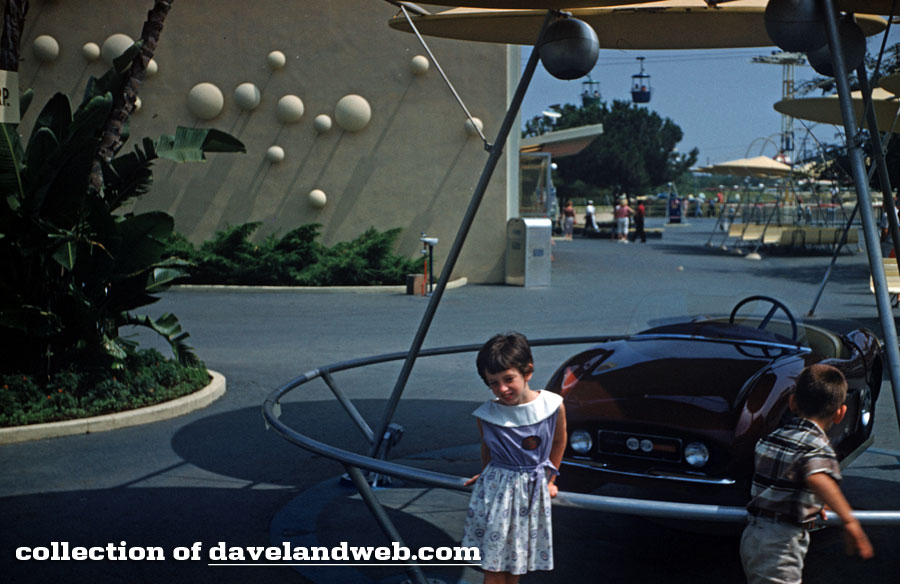 I BELIEVE this car at the Walt Disney Family Museum in San Francisco is the same one shown in the previous shots.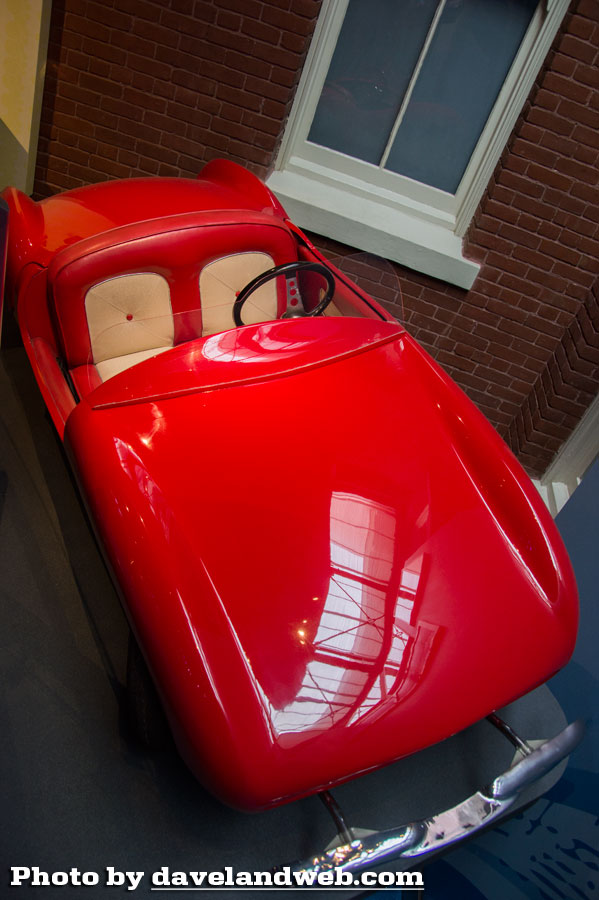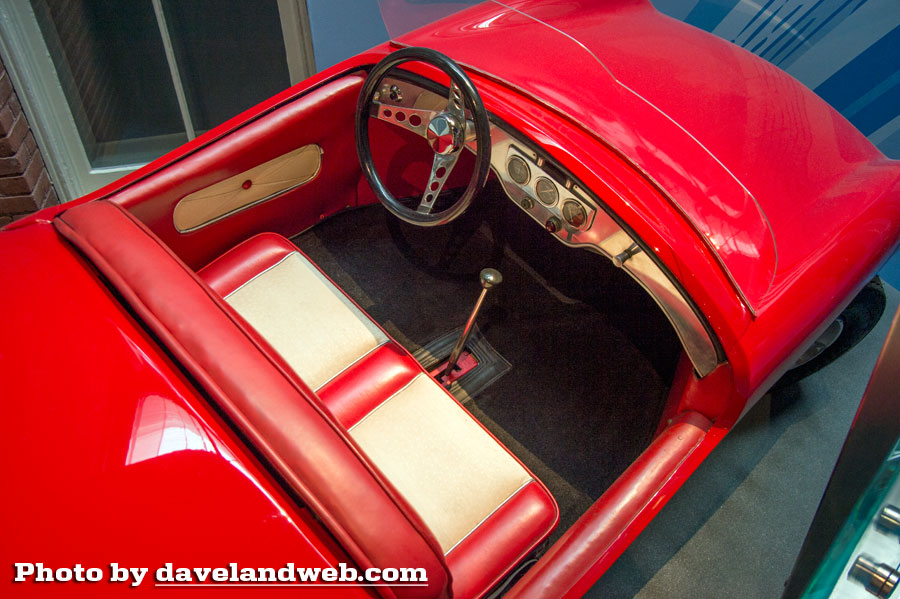 The Alice in Wonderland attraction had opened four months previous to these shots being taken, and it was being promoted all over Tomorrowland.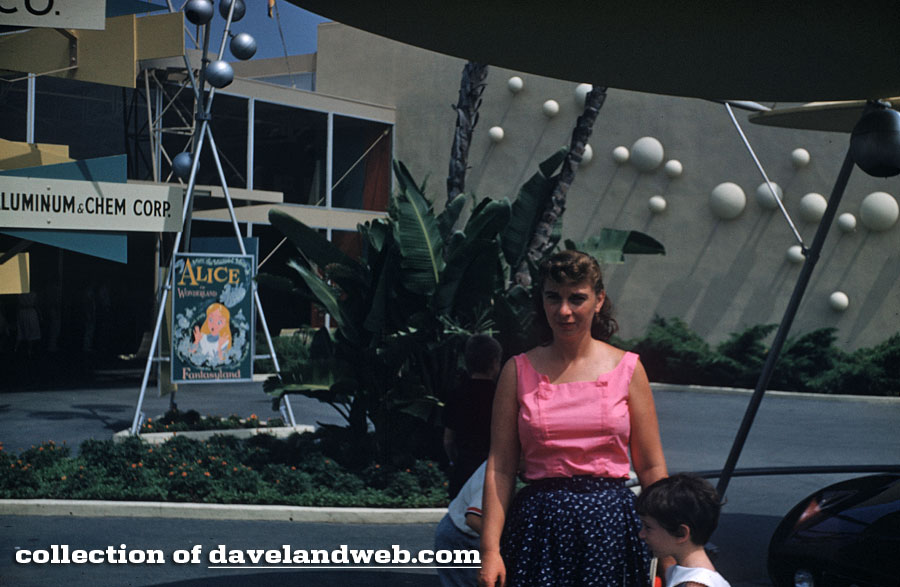 Alice is sandwiched between Kansas and Oregon at the Tomorrowland entrance, with the Monsanto House of the Future in the background: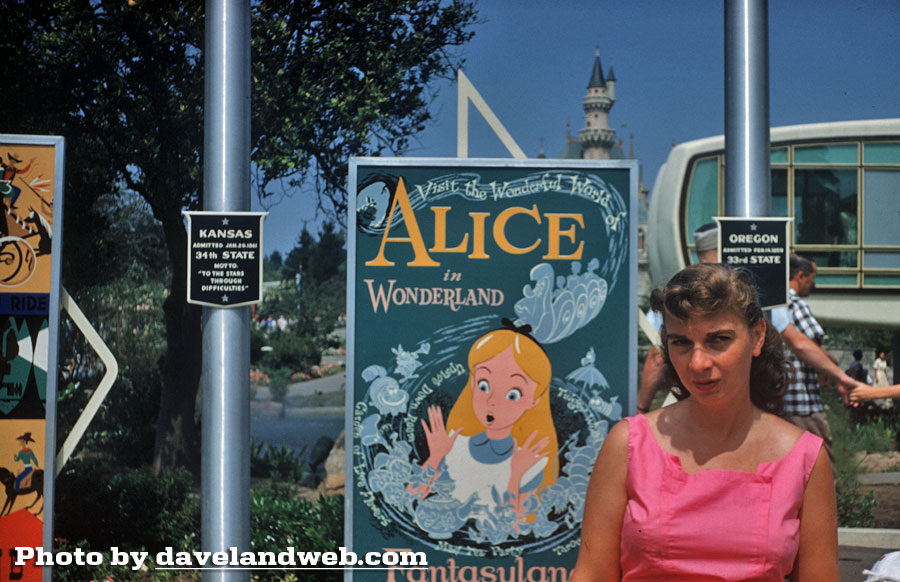 See more vintage & current Tomorrowland photos on my
Tomorrowland web page.