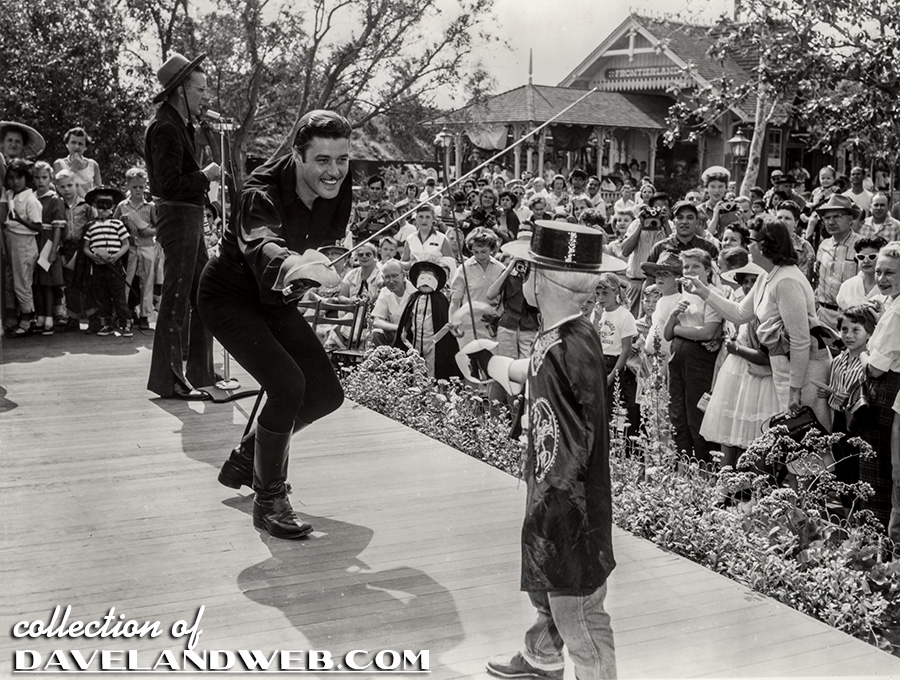 It still blows my mind that Guy Williams, the actor who portrayed Zorro in the runaway hit TV series, actually made his own appearances at Disneyland. I can only imagine what it was like as a kid back in the day to be able to see him do his daring sword fights at the park and then to be able to actually meet him. Photo number one has the Frontierland Depot visible to the rear. In photo #2, Guy graciously signs the autographs of his young fans. Check out all those souvenir Zorro hats!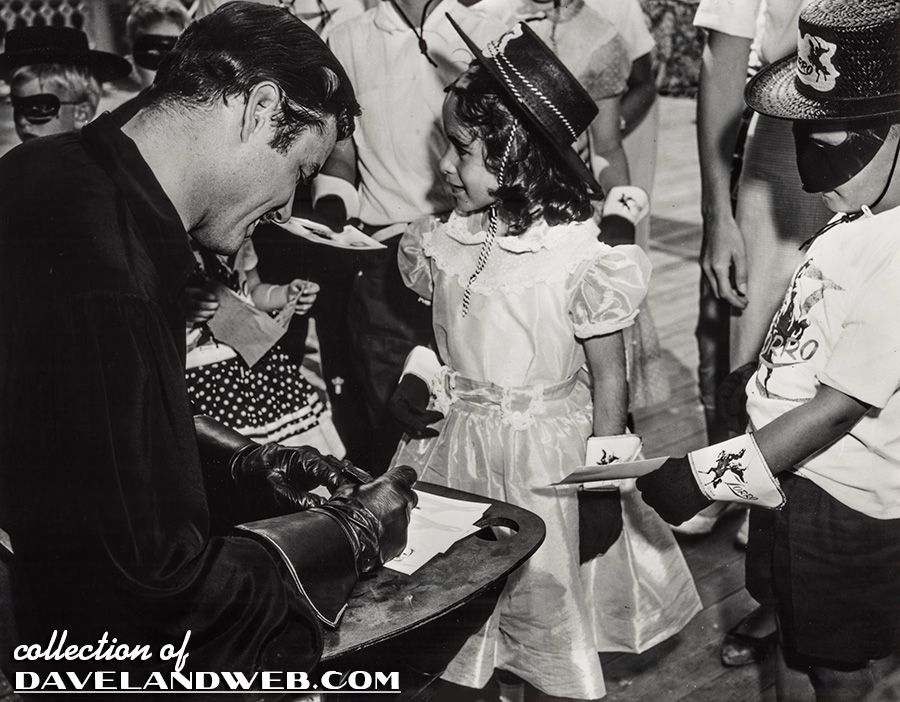 A shot of Walt on the set of Zorro; sure would love to have a transcription of that conversation!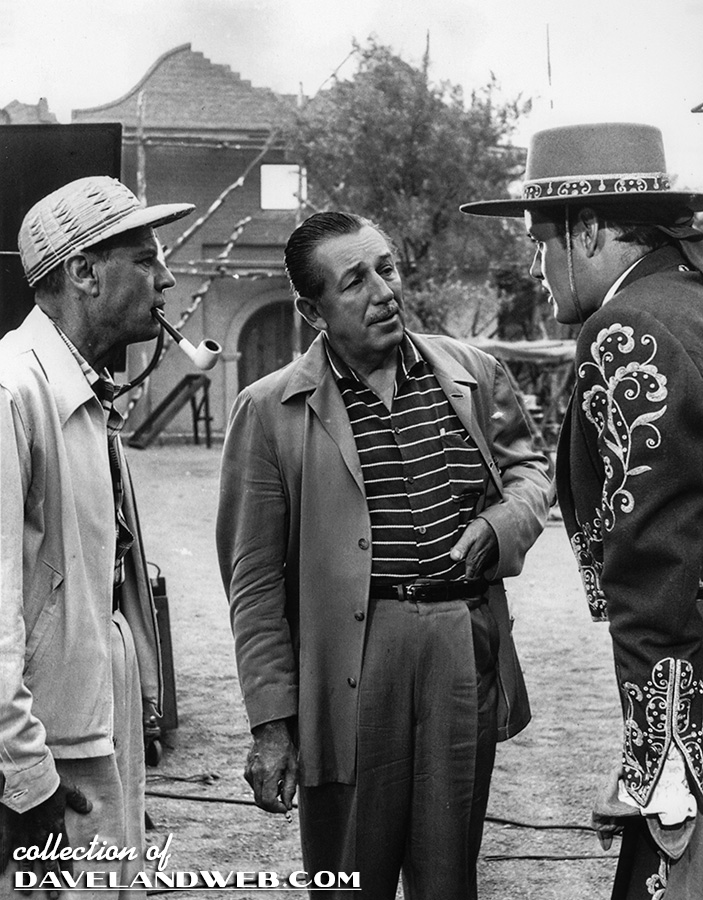 See more Zorro photos at
my website
.