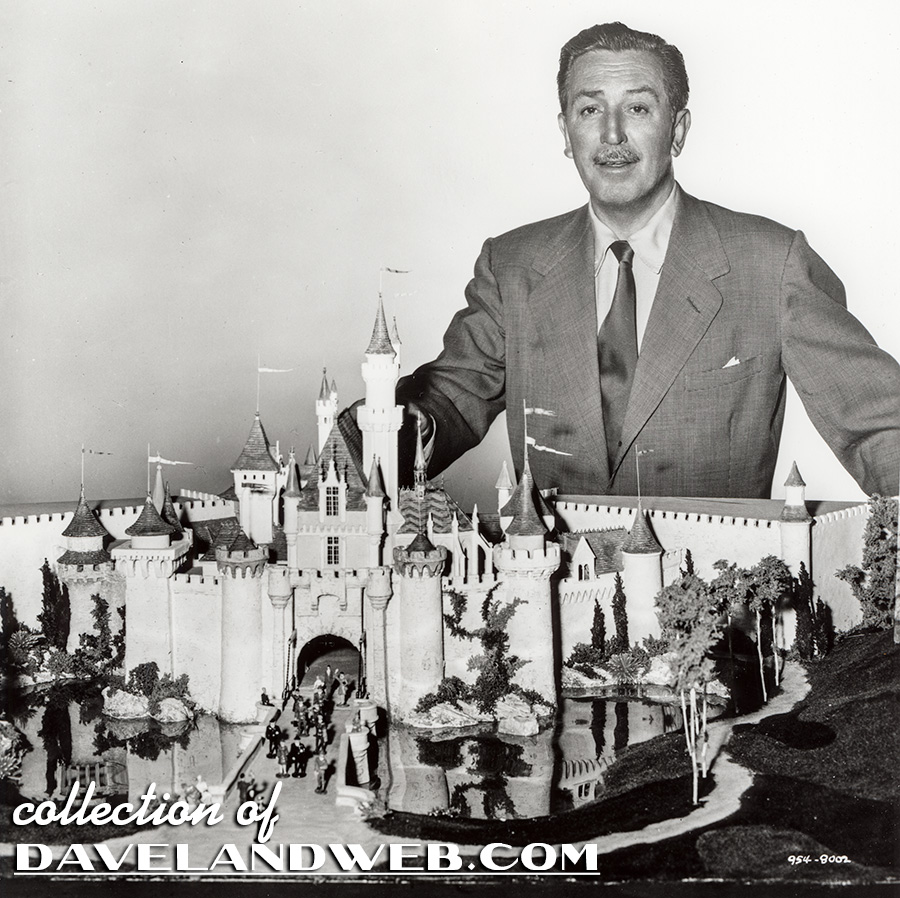 It was the centerpiece of the park, and Walt Disney sure was proud of it! Of course I am referring to Sleeping Beauty Castle. For this post, I have assembled a few shots from my collection showing Walt at various stages of construction of the castle, starting off with two of Walt posing by the model for the castle.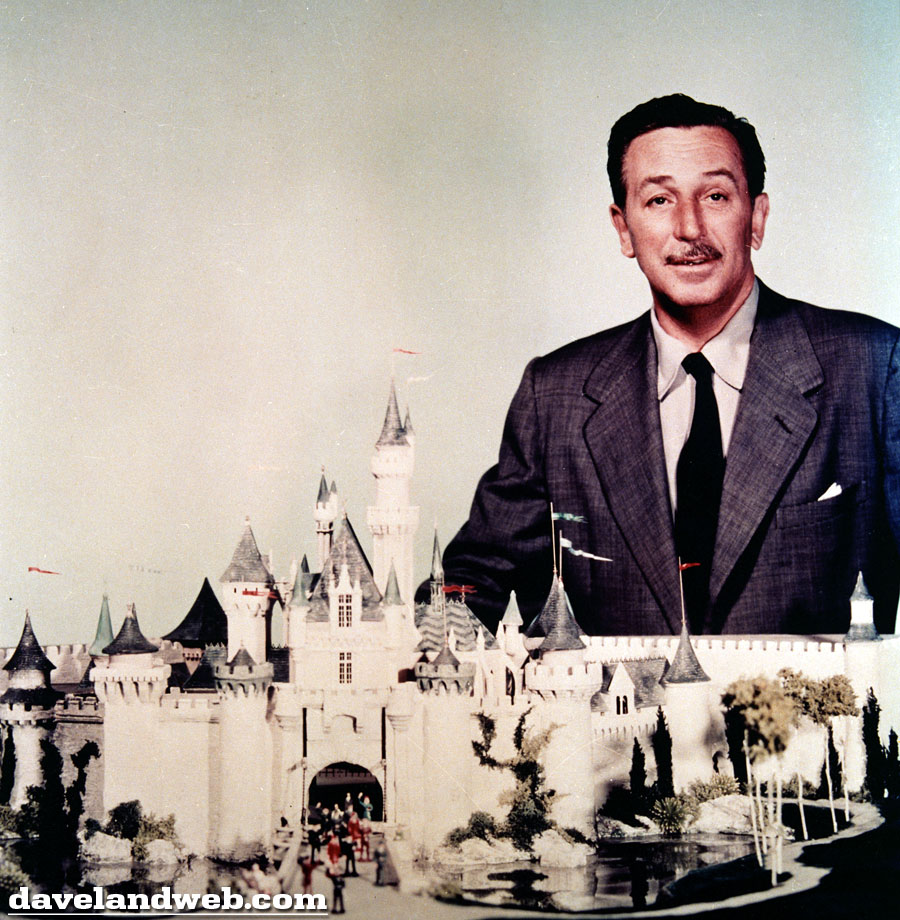 I really love this shot; Walt looks so carefree in his Western hat, stepping out from the castle surveying his dream becoming a reality. He must have had one of his happiest days when this May 1955 photo was snapped.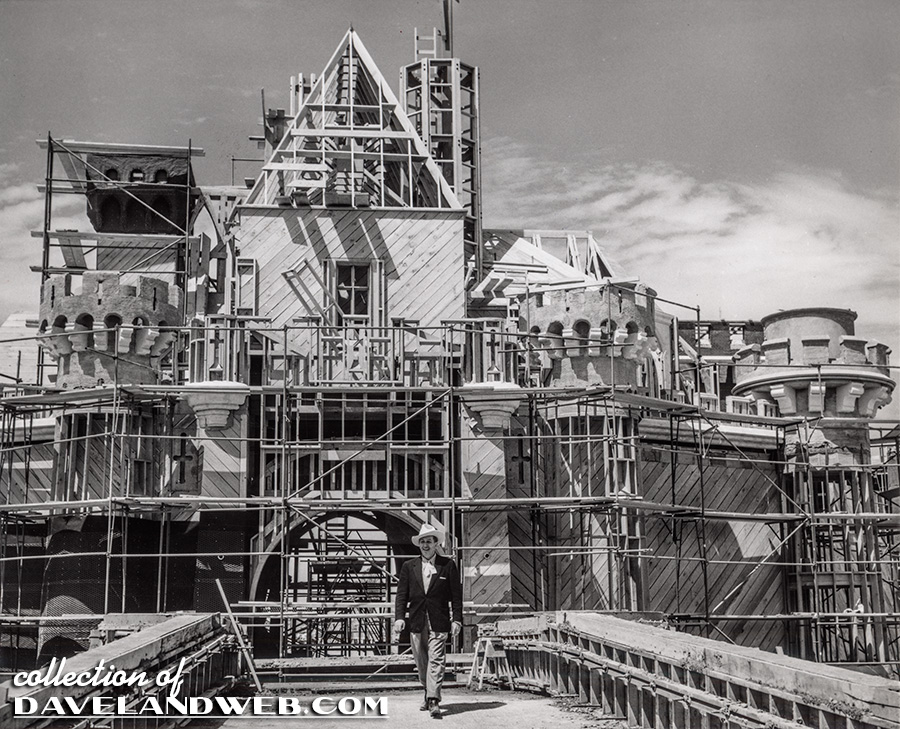 A few more 1955 construction shots showing a more serious Walt as deadlines draw nearer for opening.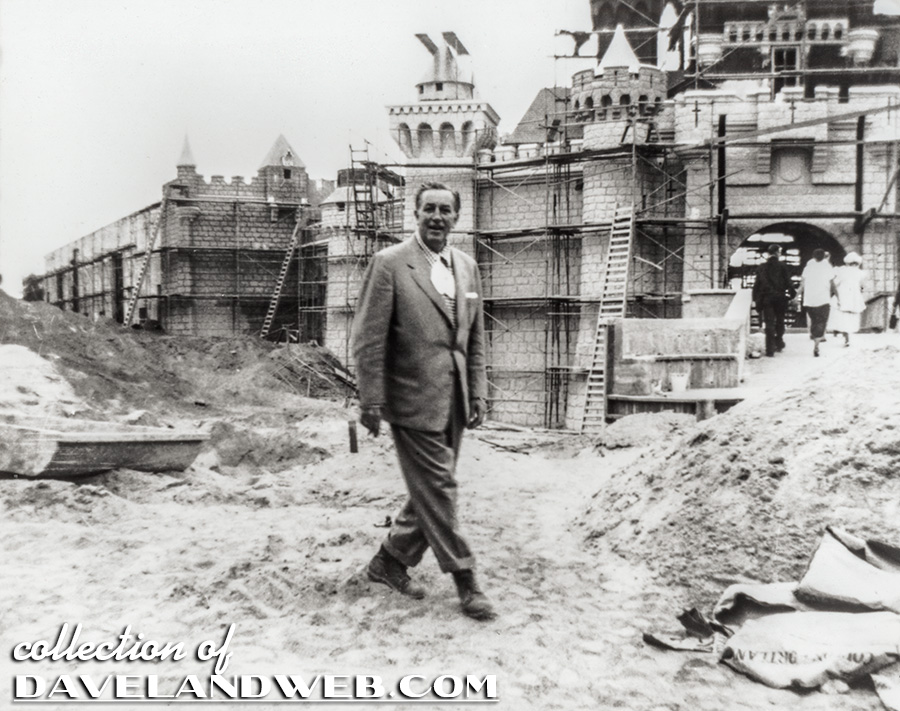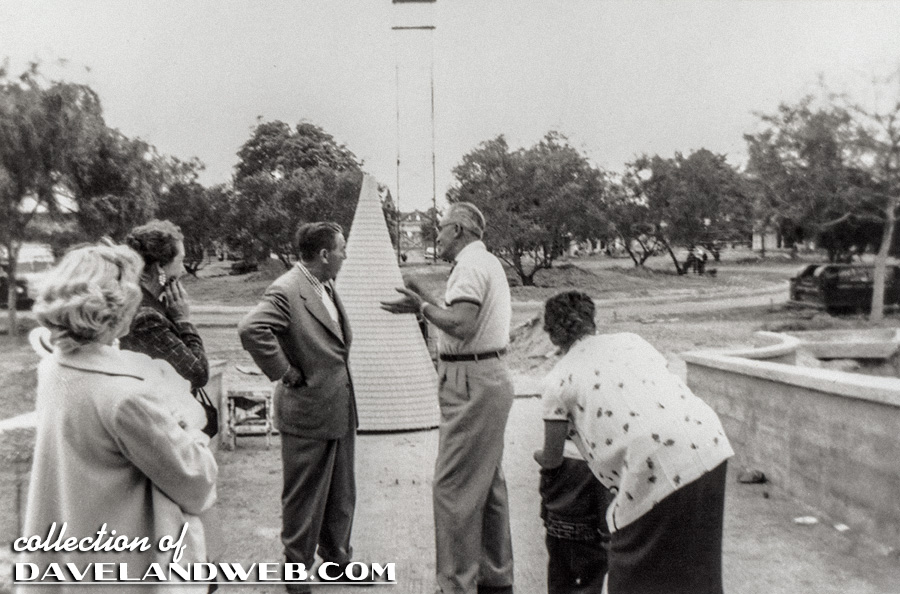 This famous shot of Walt doing an early-morning walk-through is a little bittersweet. It is only a few years before his passing, and his gait is not quite as spritely as the May 1955 construction shots. It is almost as if he is taking a final walk around the park before bidding it farewell.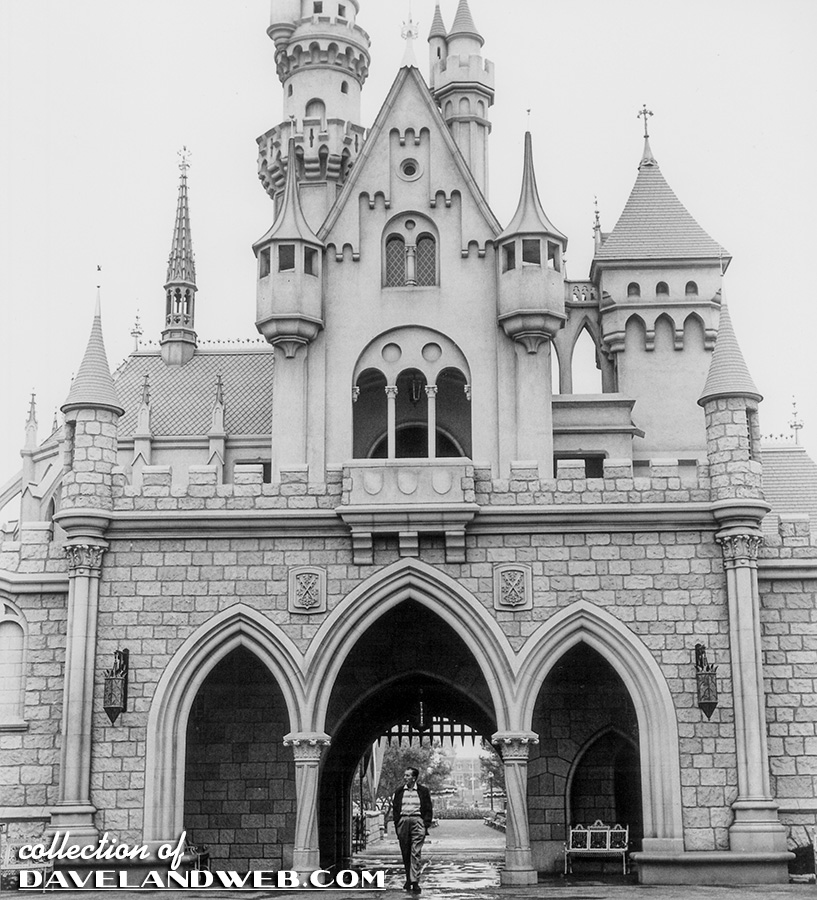 See more Disneyland Sleeping Beauty Castle photos at my regular
website
.