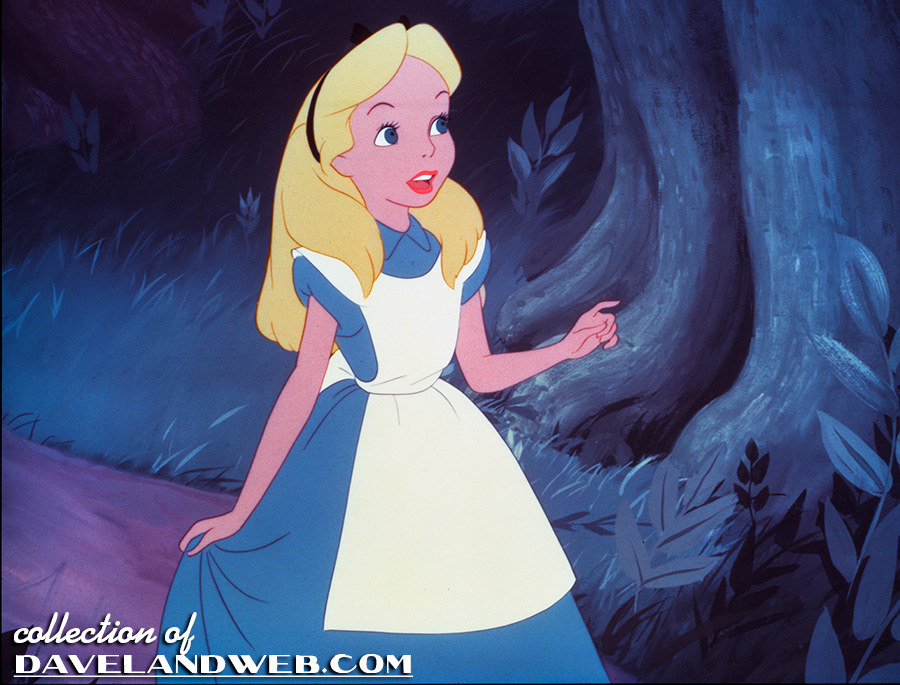 In celebration of the release of Tim Burton's "Alice in Wonderland" on Blu-ray/DVD and the 52 Anniversary of the opening of the Alice in Wonderland attraction at Disneyland, this post will be ALL Alice!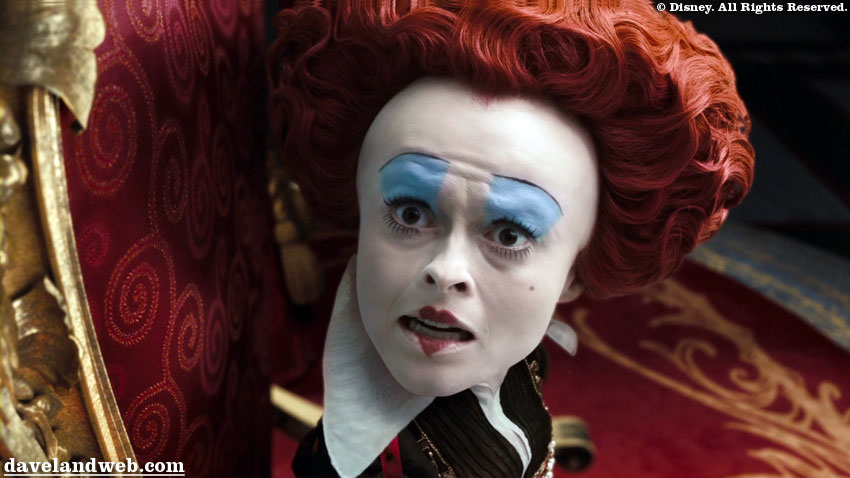 These images are from Disney's Alice In Wonderland Exhibition at the LA Fashion Institute of Design & Merchandising on May 26, 2010. The opening night gala featured a fashion show of Alice in Wonderland inspired red carpet gown couture by FIDM grads, a special live performance by Kerli, and a "sneak peek" at Disney's Alice in Wonderland Costume Exhibition at FIDM.
The exhibition includes Colleen Atwood's original costume designs from the film, including Johnny Depp's original Mad Hatter fighter garment, several of Mia Wasikowska's Alice dresses and Helena Bonham Carter's Red Queen Dress; The "Edgier Side of Alice" inspired clothing and products by Sue Wong, Tom Binns, Avril Lavigne and FIDM grads. Photos © Berliner Photography/BEImages.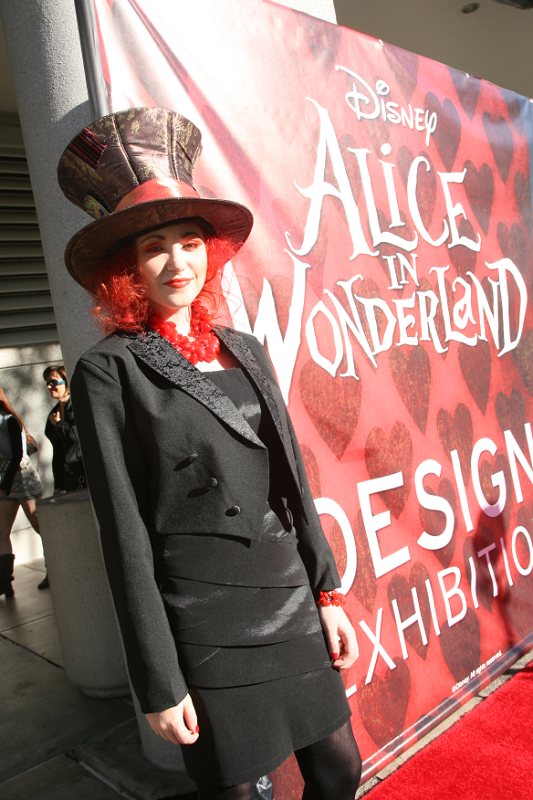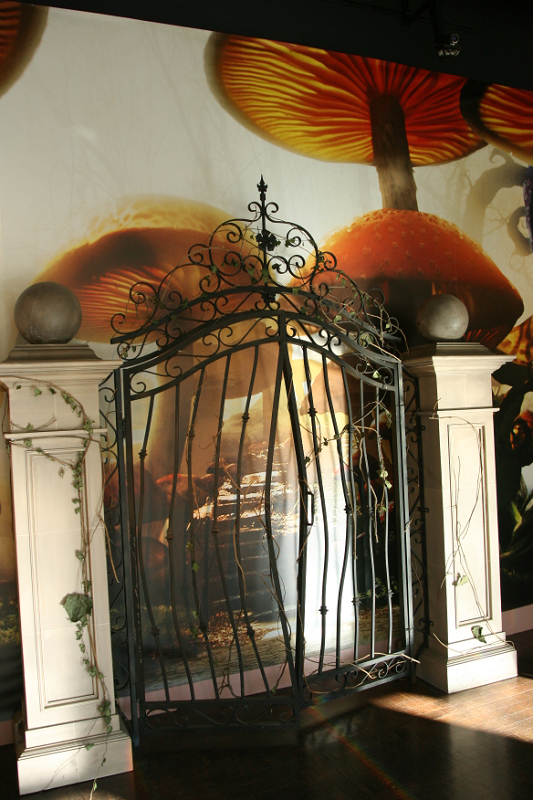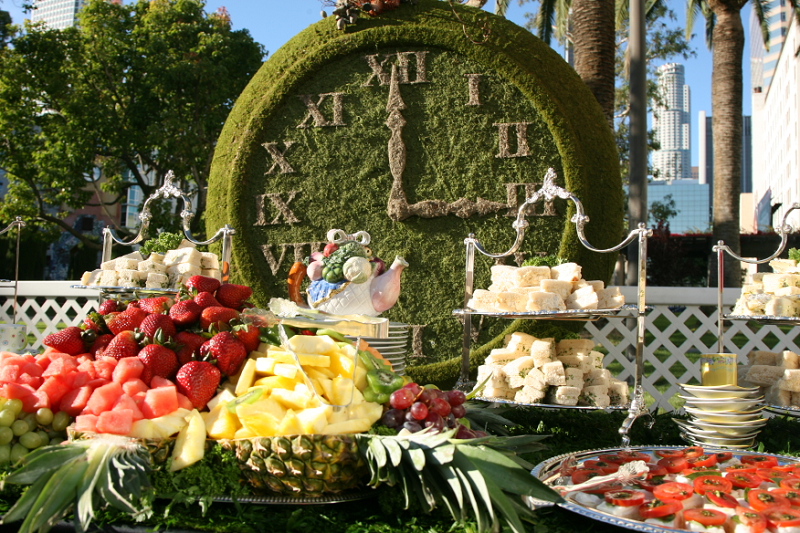 Colleen Atwood (Academy Award winning designer and costumer designer for "Alice") and Nick Verreos ("Project Runway", graduate and instructor at FIDM/Fashion Institute of Design & Merchandising and NIKOLAKI owner/designer):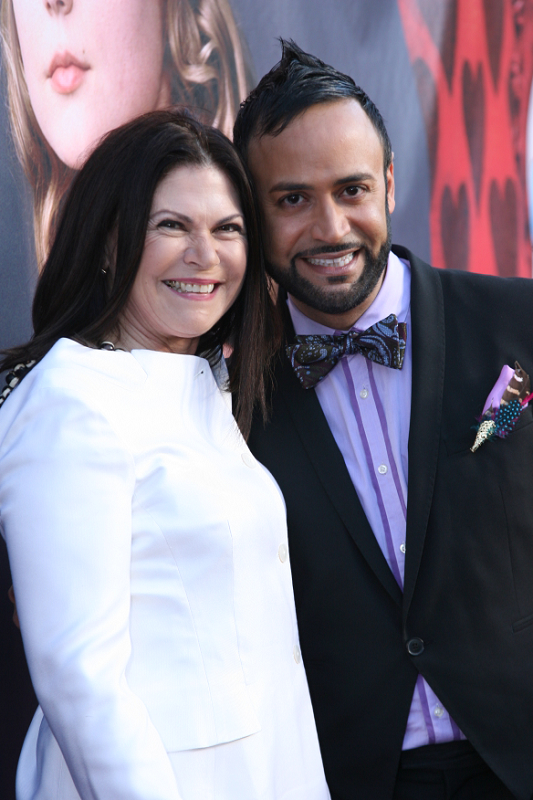 By FIDM Fashion Designer, Natalia Romano, couture gowns inspired by Tweedledee and Tweedledum: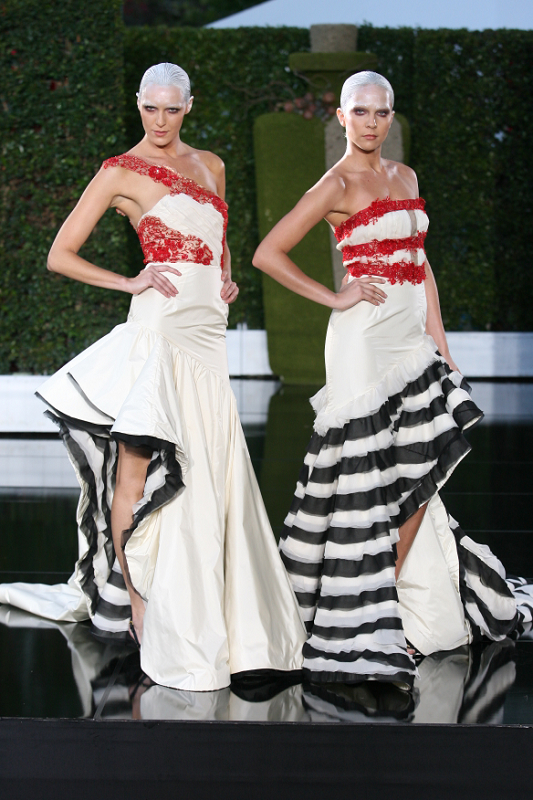 By FIDM Fashion Designer, Kapasa Musonda, a couture gown inspired by the Cheshire Cat: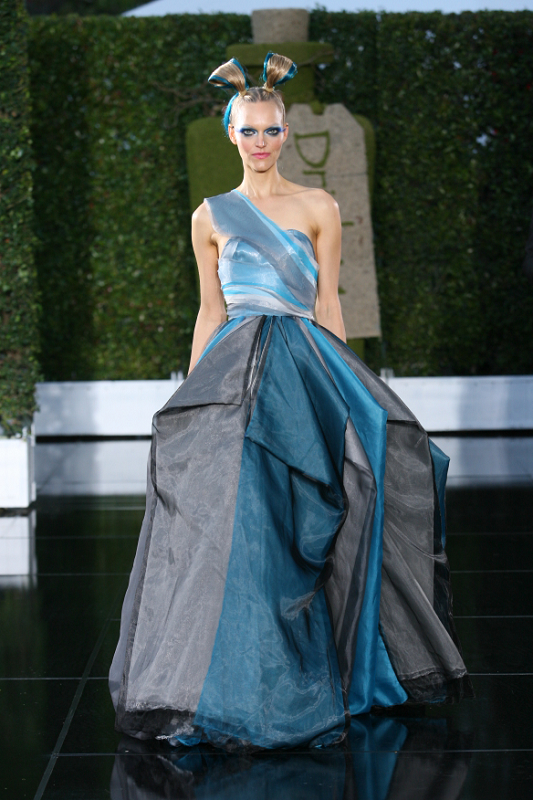 By FIDM Fashion Designer, Dominique Pearl David, a couture gown inspired by Alice:
Nick Verreos and Model wearing a couture gown inspired by the Red Queen, by FIDM Fashion Designer, Clay Sadler: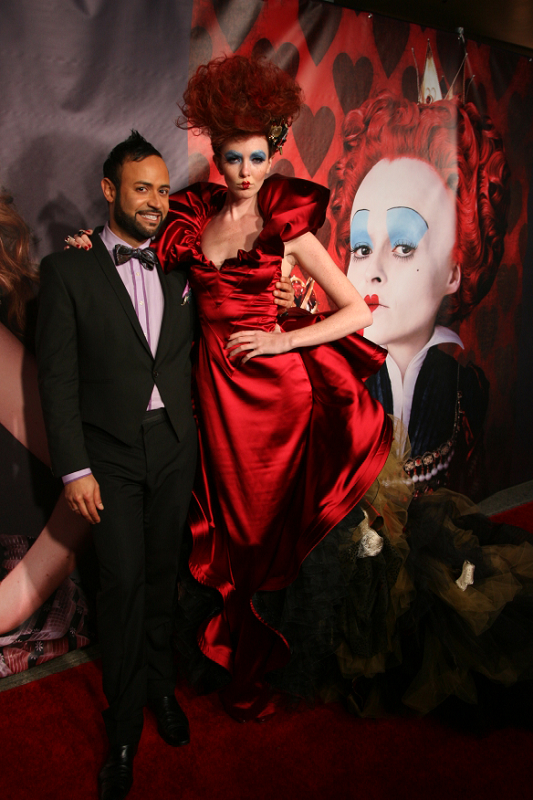 Young Alice dress worn by Mia Wasikowska and Helen Kingsleigh worn by Lindsay Duncan: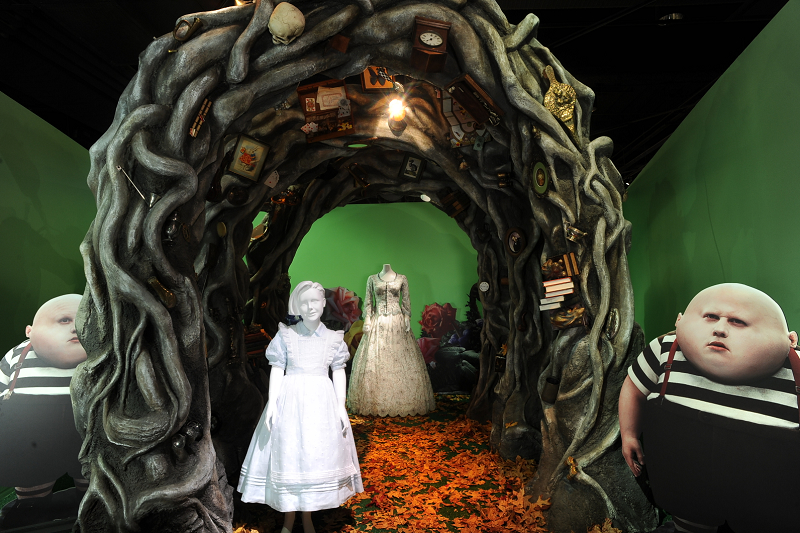 Fighter Scene- Stayne Fighter costume worn by Crispin Glover, Alice Fighter costume worn by Mia Wasikowska and Mad Hatter Fighter costume worn by Johnny Depp: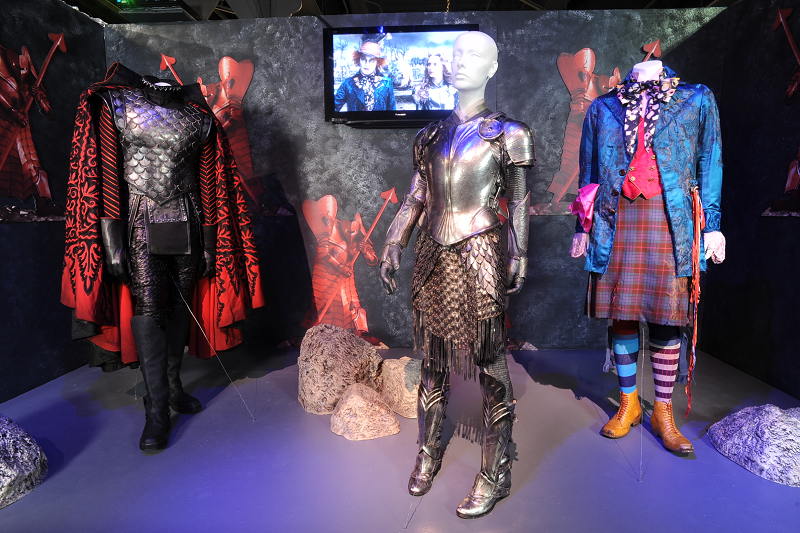 Red Queen dress worn by Helena Bonham Carter: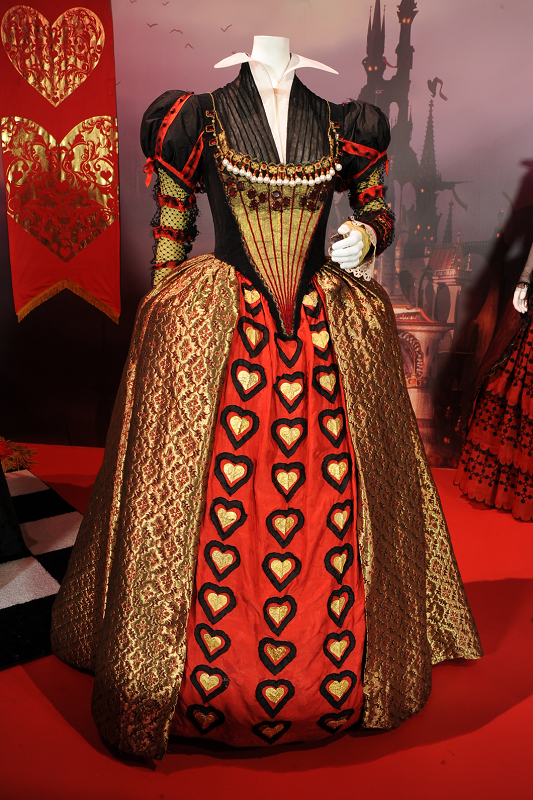 The Alice hero dress: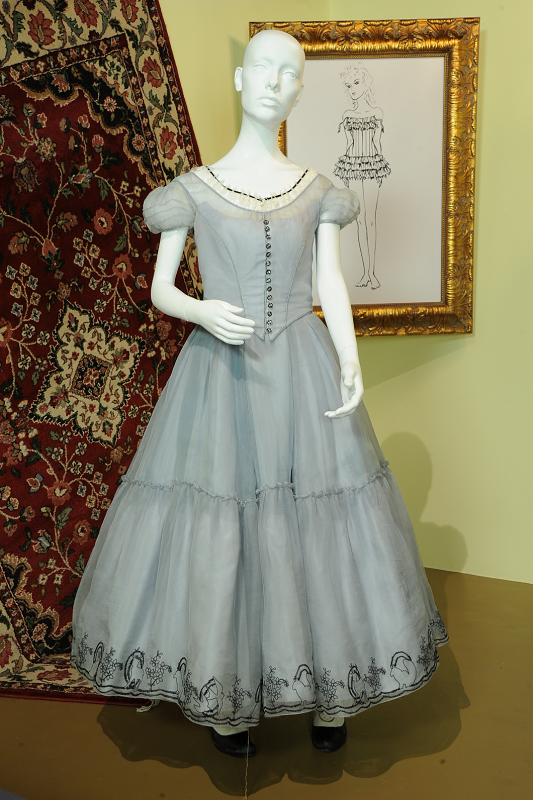 Click here for a 4:32 minute clip from the show.
For the attraction, here's a view from the Monorail of the exterior and queue: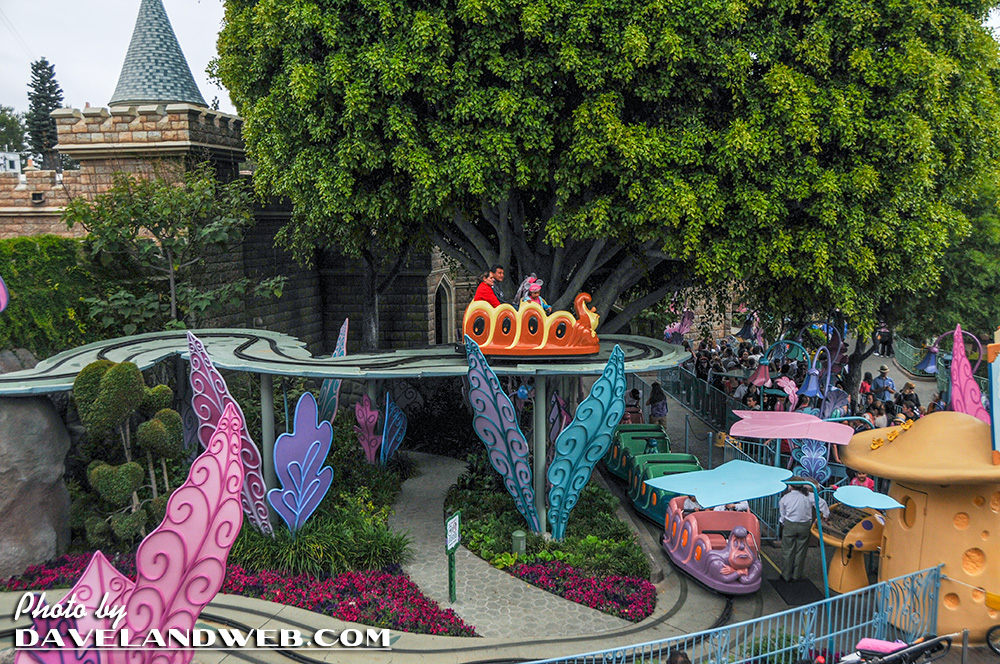 Alice has one of my very fave attraction vehicles: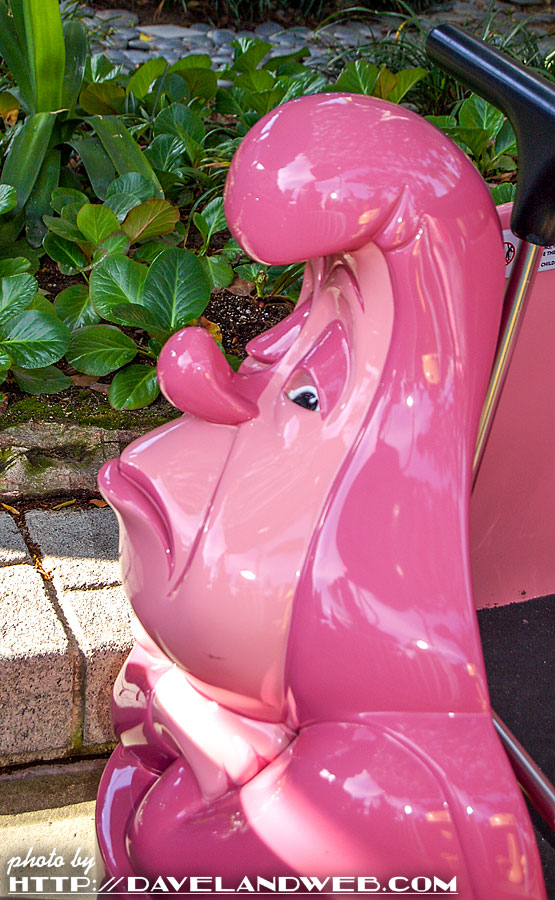 And although it isn't exactly my fave attraction, it sure has wild & colorful imagery!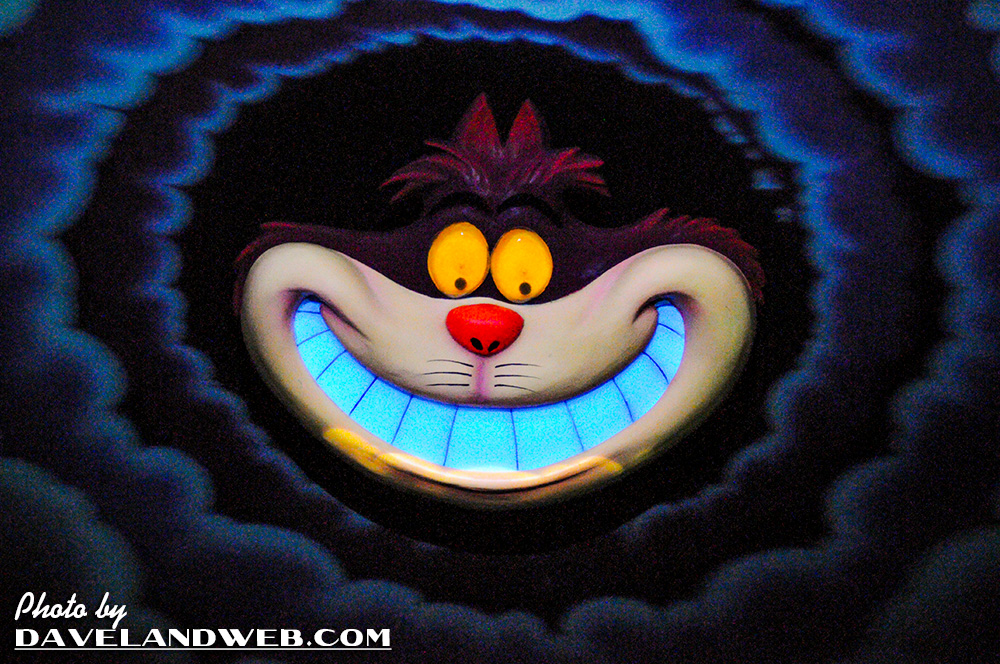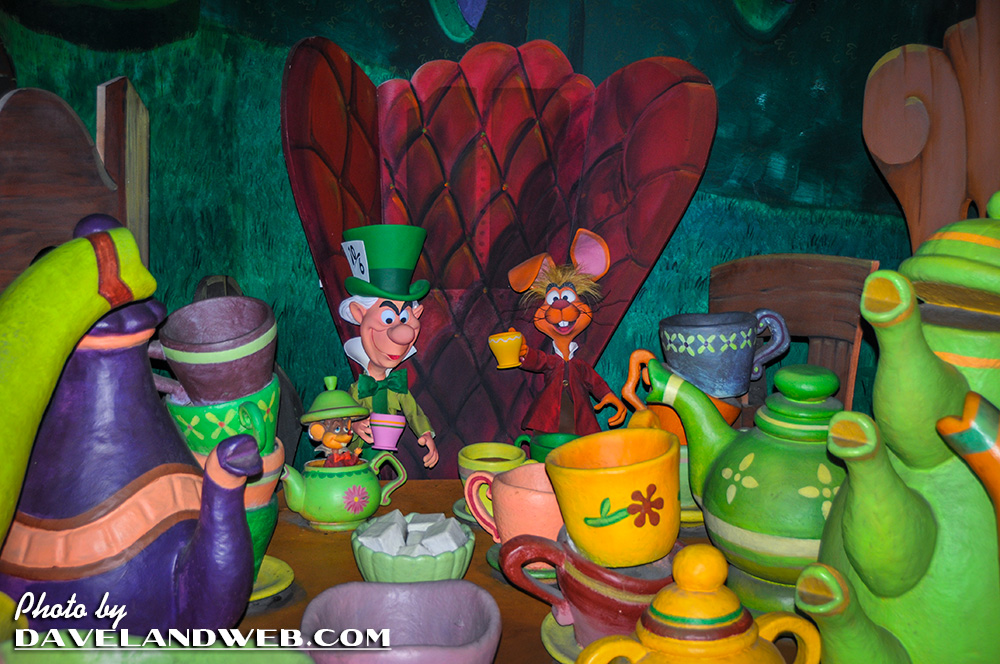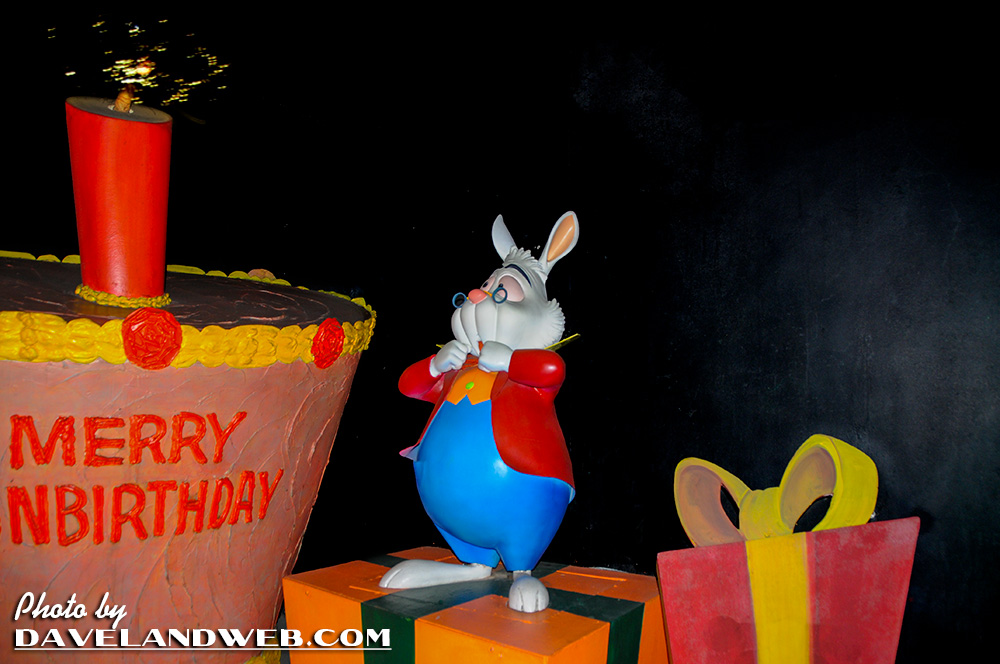 See more Alice in Wonderland attraction photos at my regular
website
.