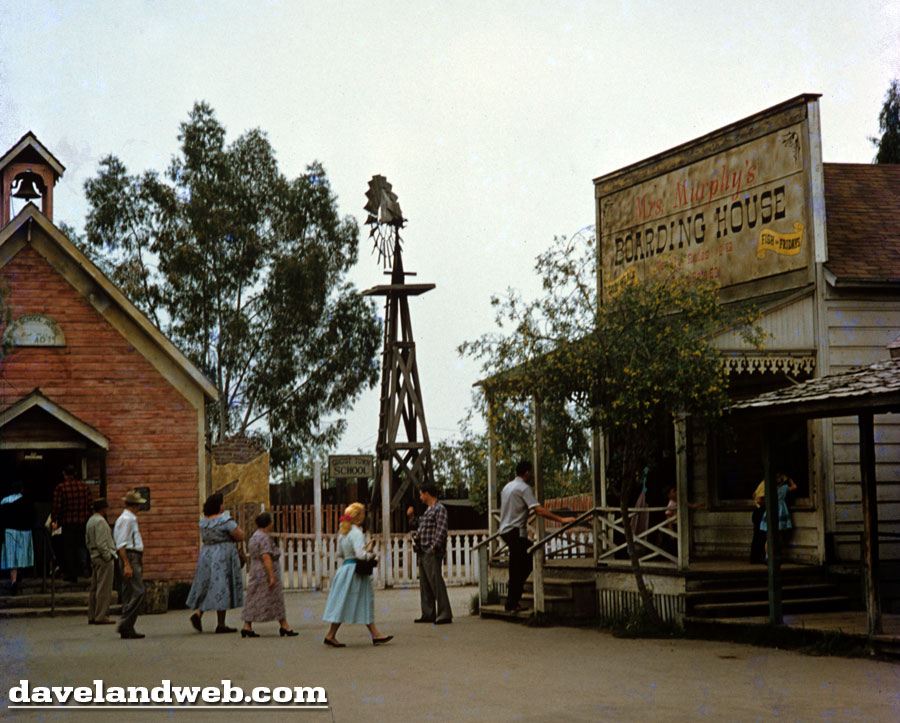 Today's vintage Knott's Berry Farm photo shows Mrs. Murphy's Boarding House, which was originally the post office in Downey, California. It was moved to Knott's in 1952, where for many years it featured an animated family dinner scene. In 1967 it became the Calico Spice Shop, followed by Grandma Botts' Bonnets, and is currently The Halloween Haunt Museum, as can be seen by the photo I shot below in October.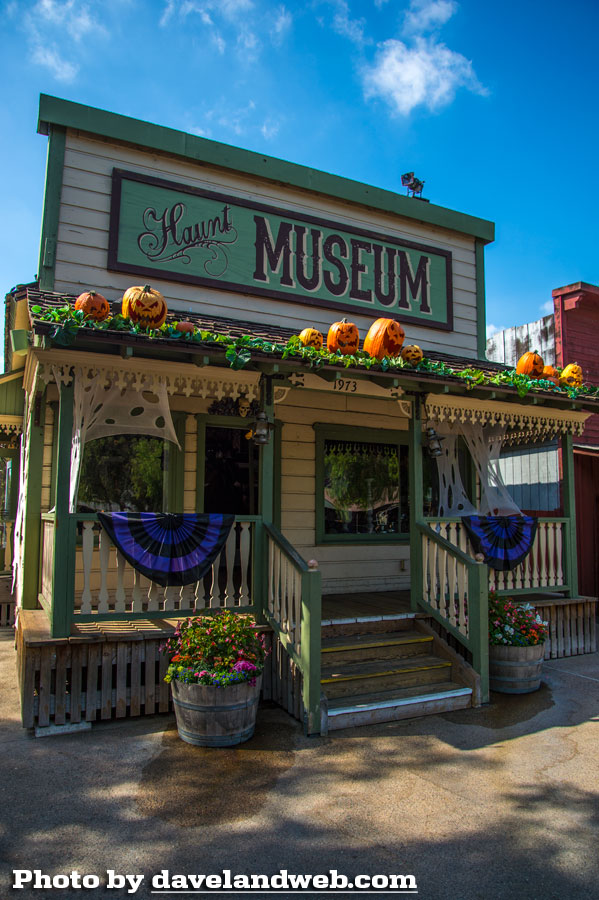 Knott's legend John Waite is shown standing next to some of his handiwork for Knott's Scary Farm: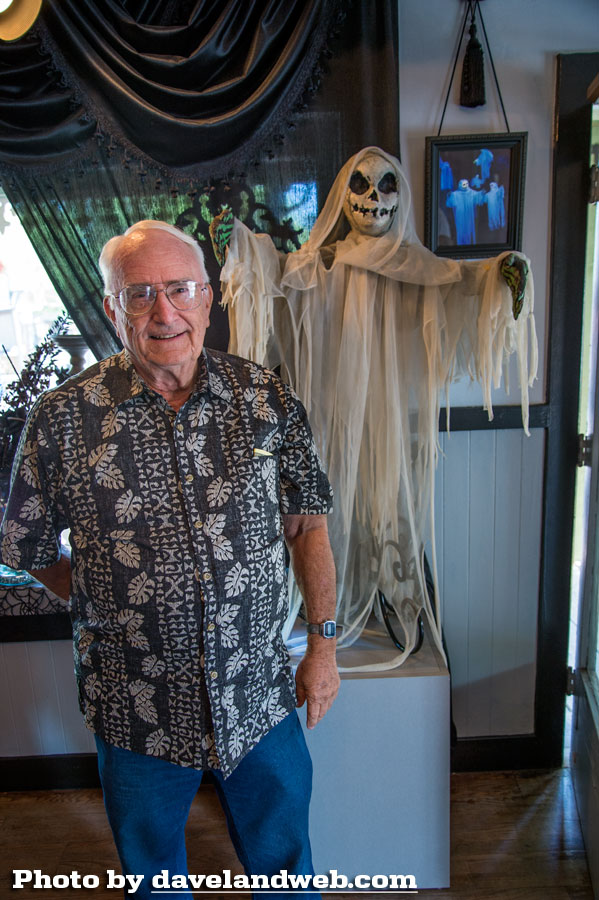 A vintage shot of John putting the finishing touches on the Mine Ride, circa 1977: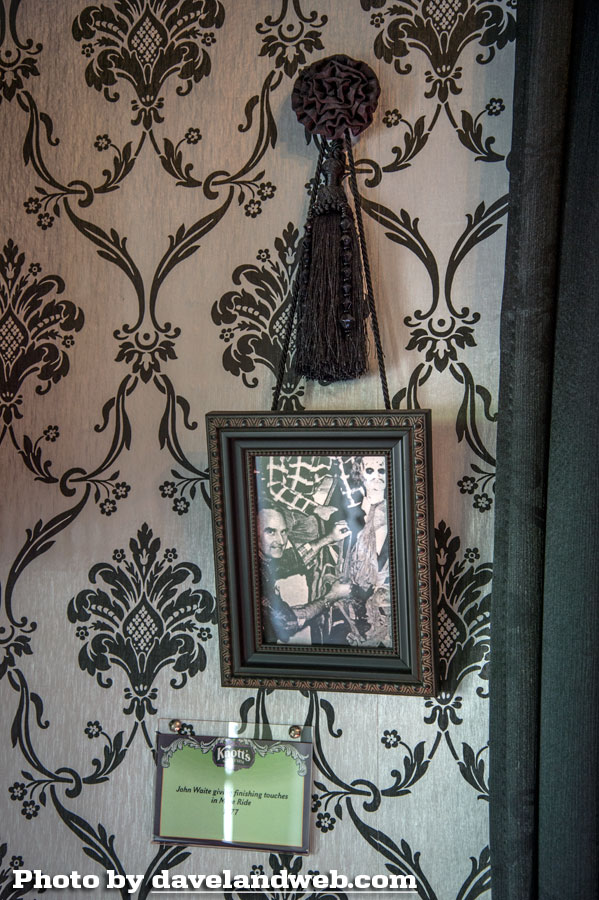 Let's zoom in for a better look at that photo: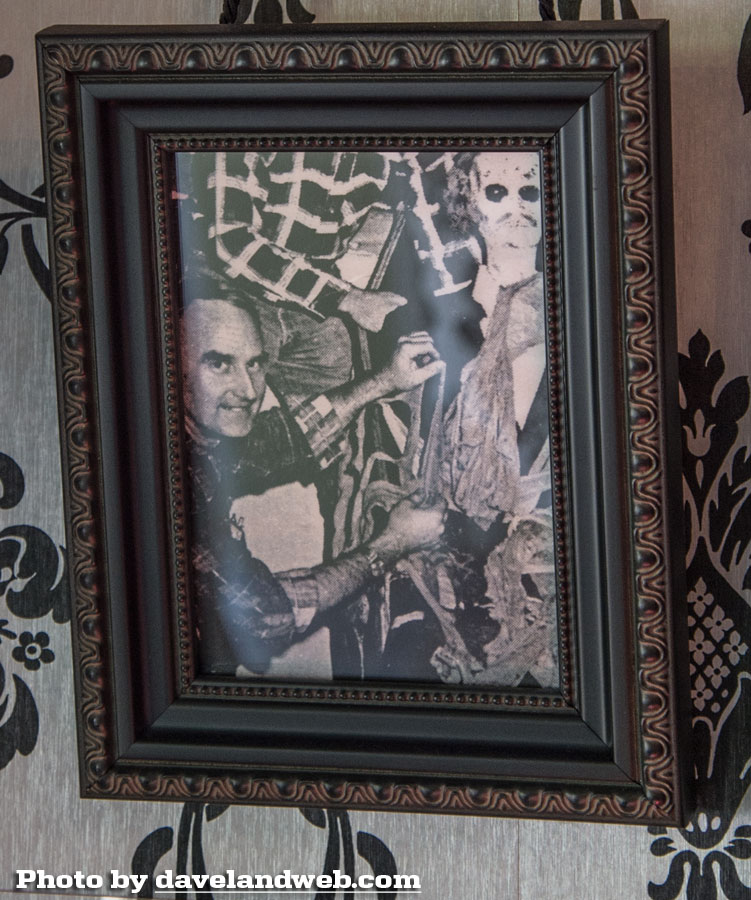 One of Elvira's costumes can be seen in the museum; the couch seen in this photo was used in several of Elvira's shows at Knott's and was also in "Elvira's Chamber" at the Knott's Hotel in 2001. Guests could spend the night in an Elvira-themed room. My mind is racing with the possibilities!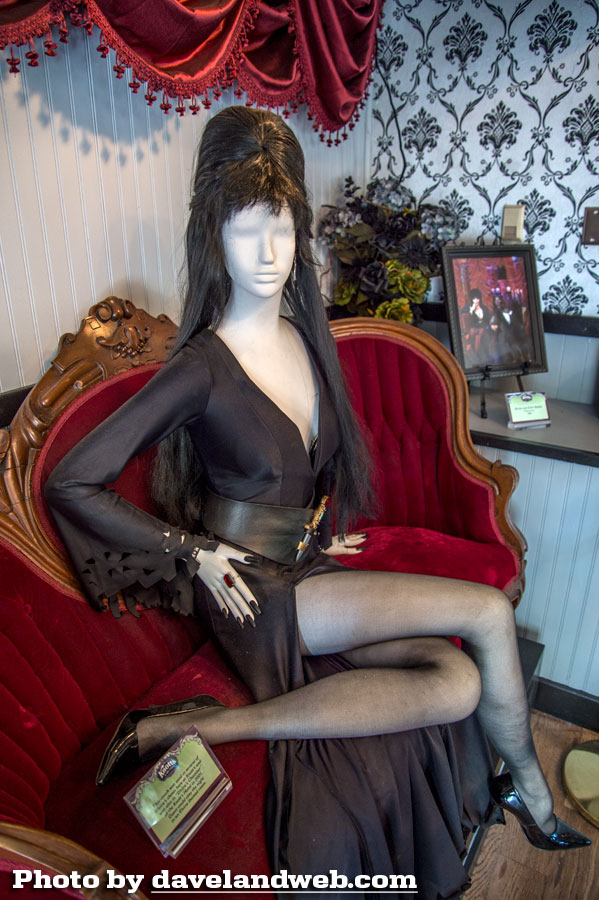 A VERY creepy marionette called Pinocchio Unstrung. I don't think the Blue Fairy would care for this at all.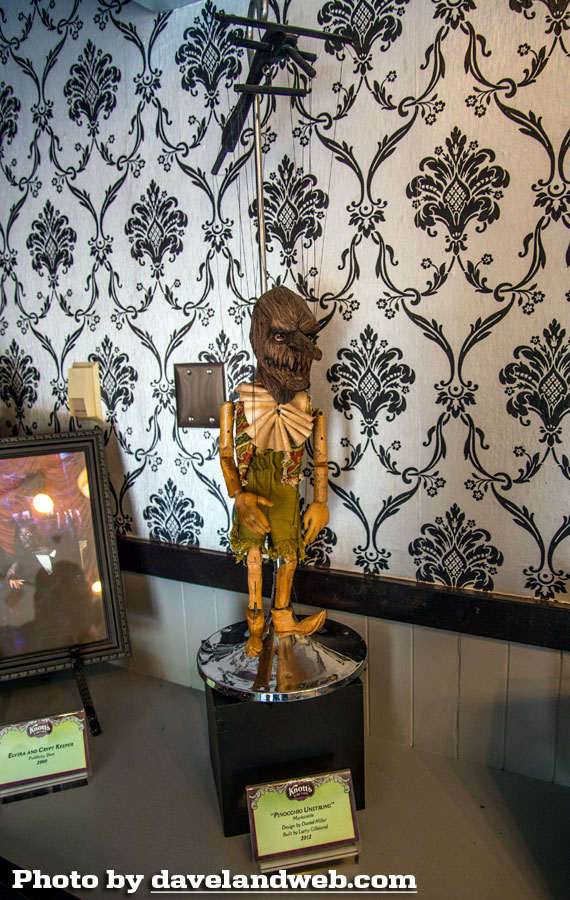 Two more exterior views of the Halloween Haunt Museum: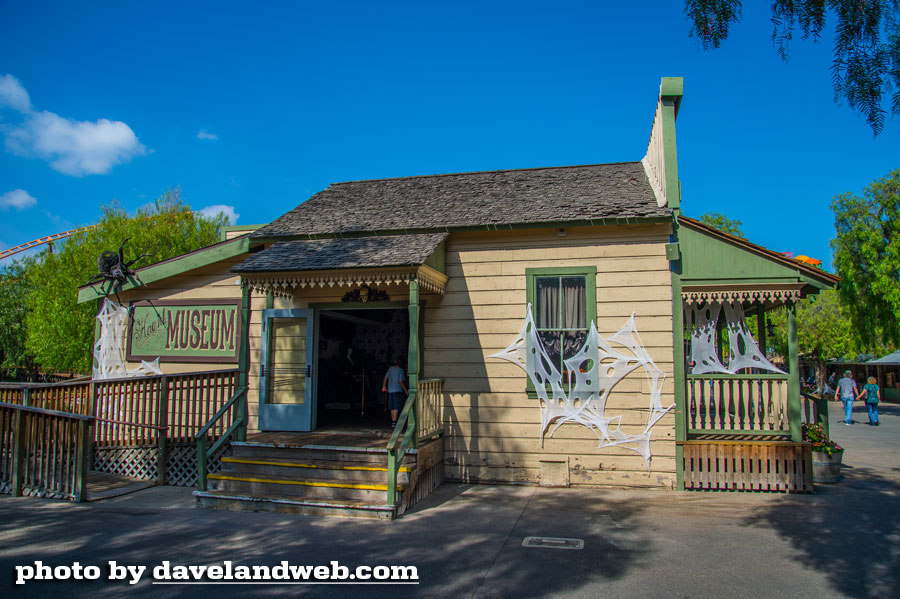 This one will give me nightmares for weeks.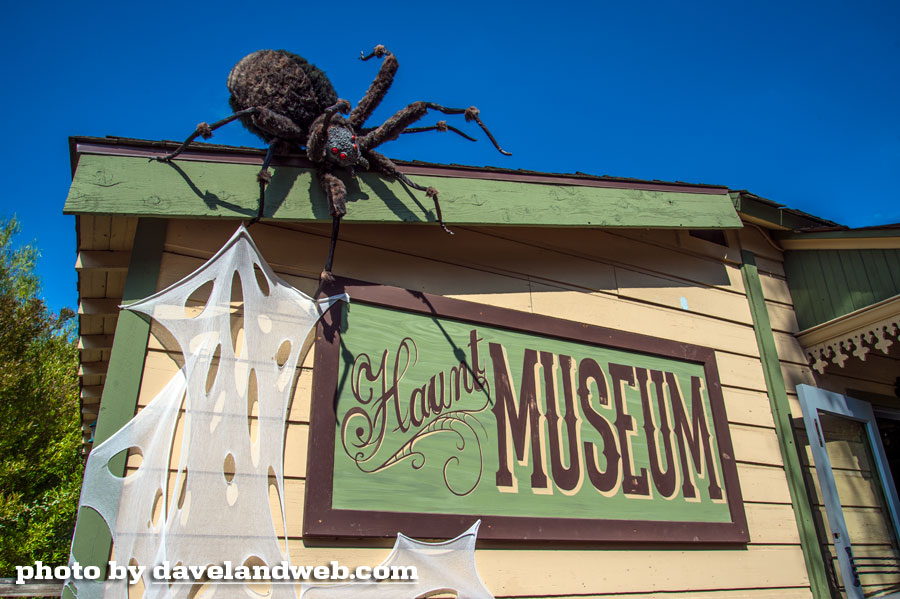 See more Daveland Ghost Town Halloween Haunt Museum photos at my
main website.