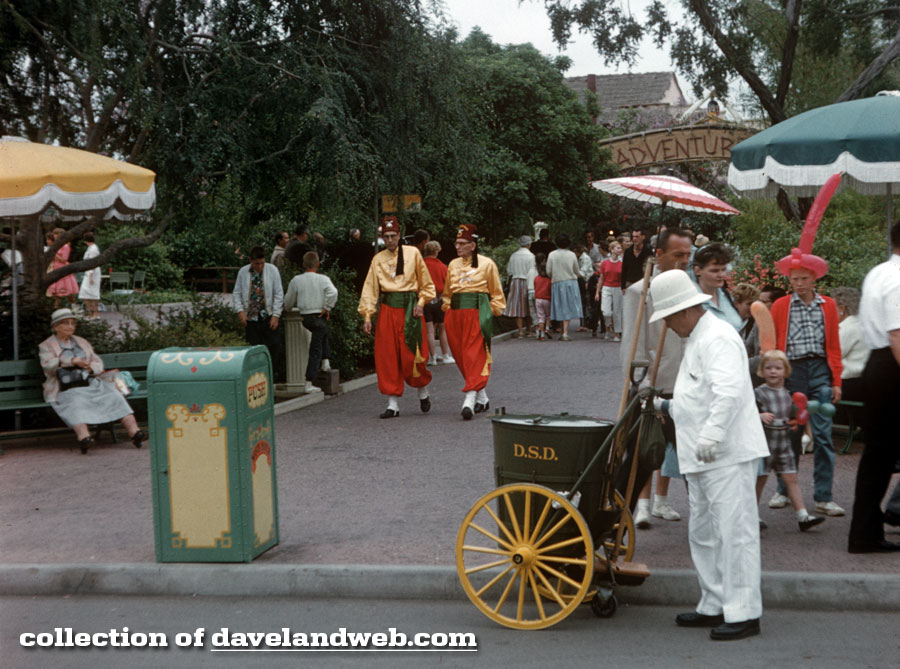 This shot of two Shriners exiting Adventureland into the Central Plaza area of Disneyland reminded me of a few images that I've had in my collection for years.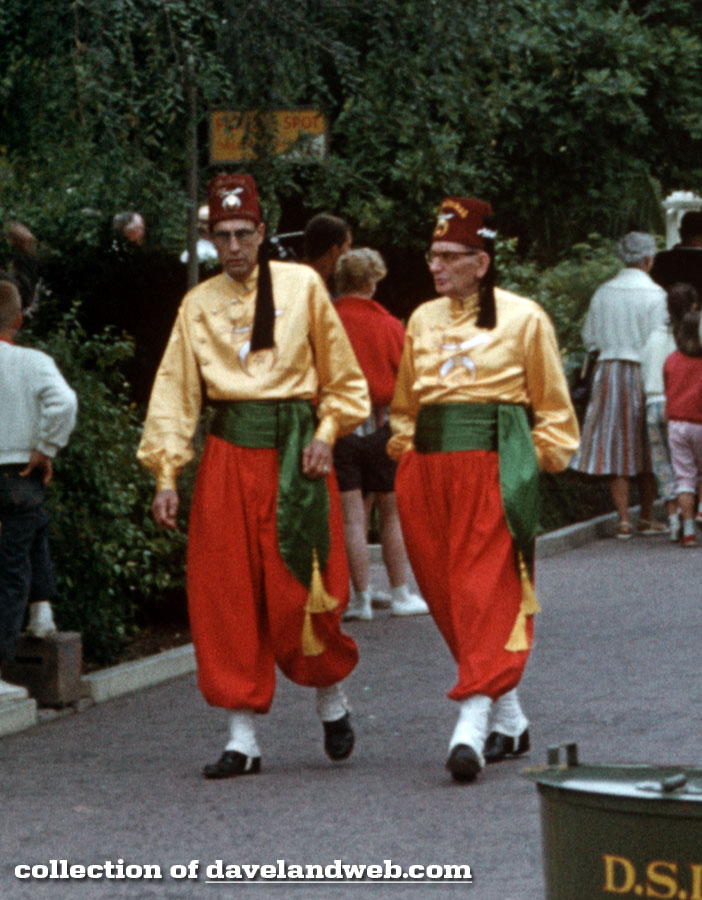 Here are four images I have that show the Shriners enjoying a picnic at Holidayland, also from June 1960. What are the chances?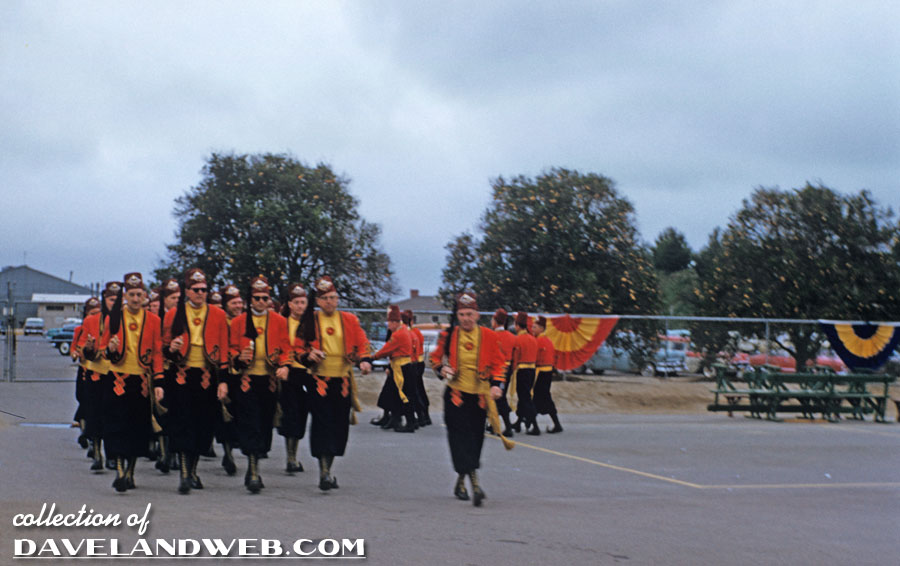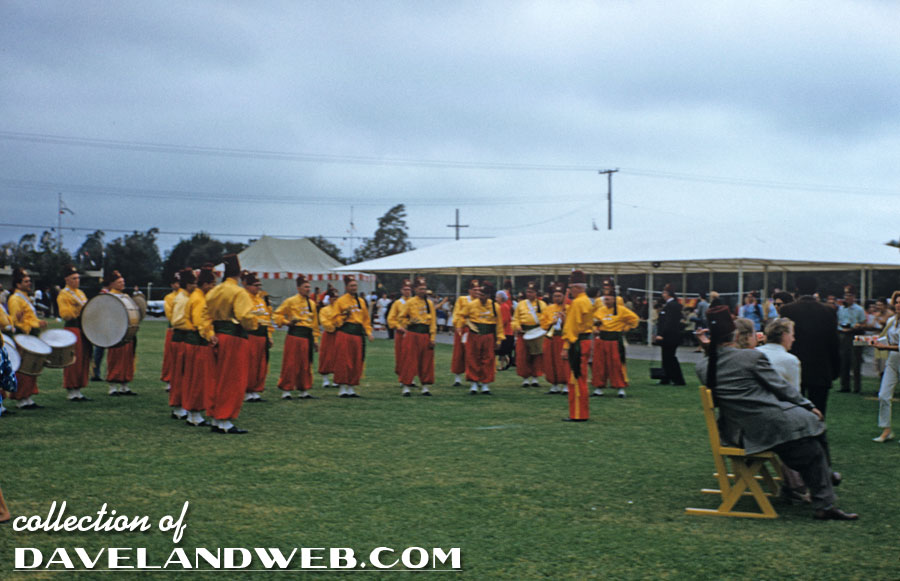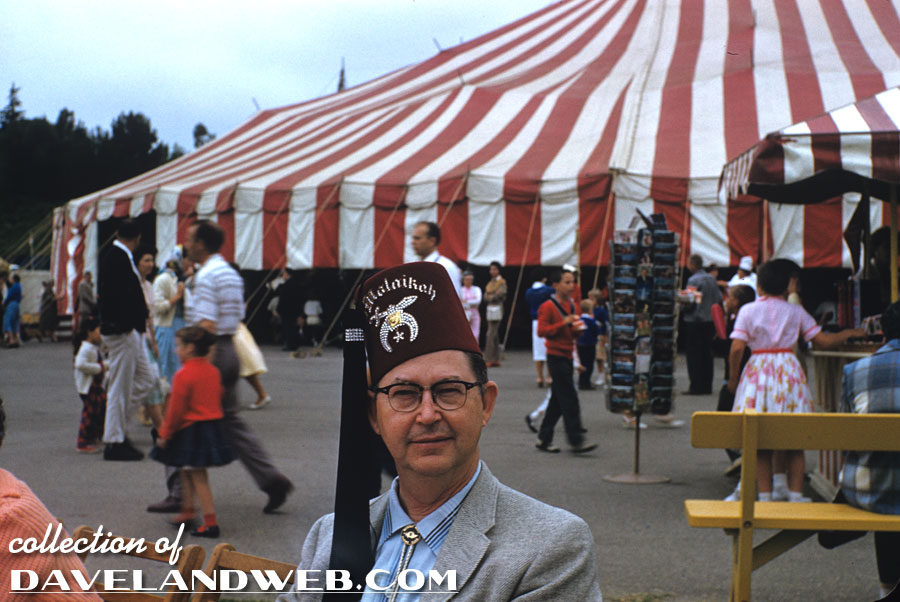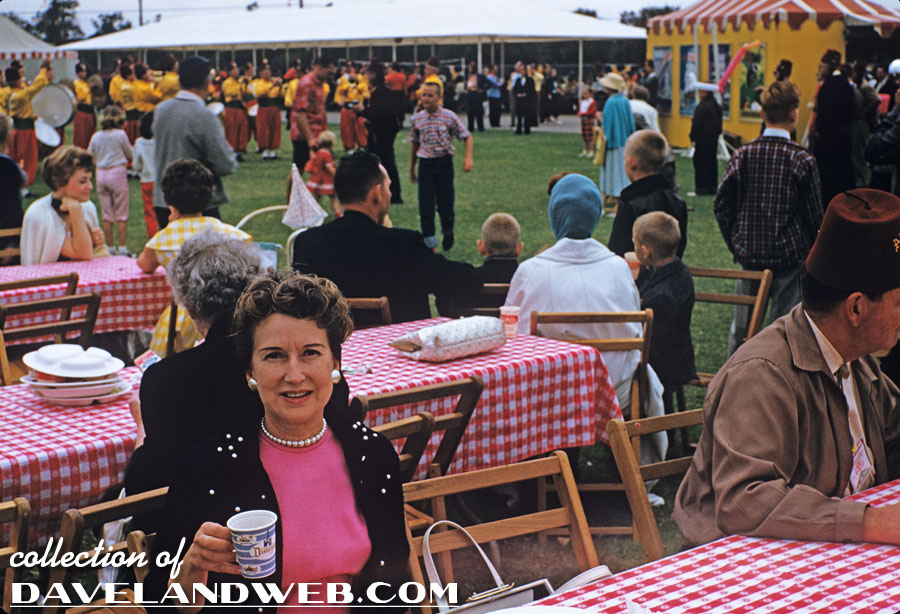 In this detailed view, you can see the balloon headdress of this guest: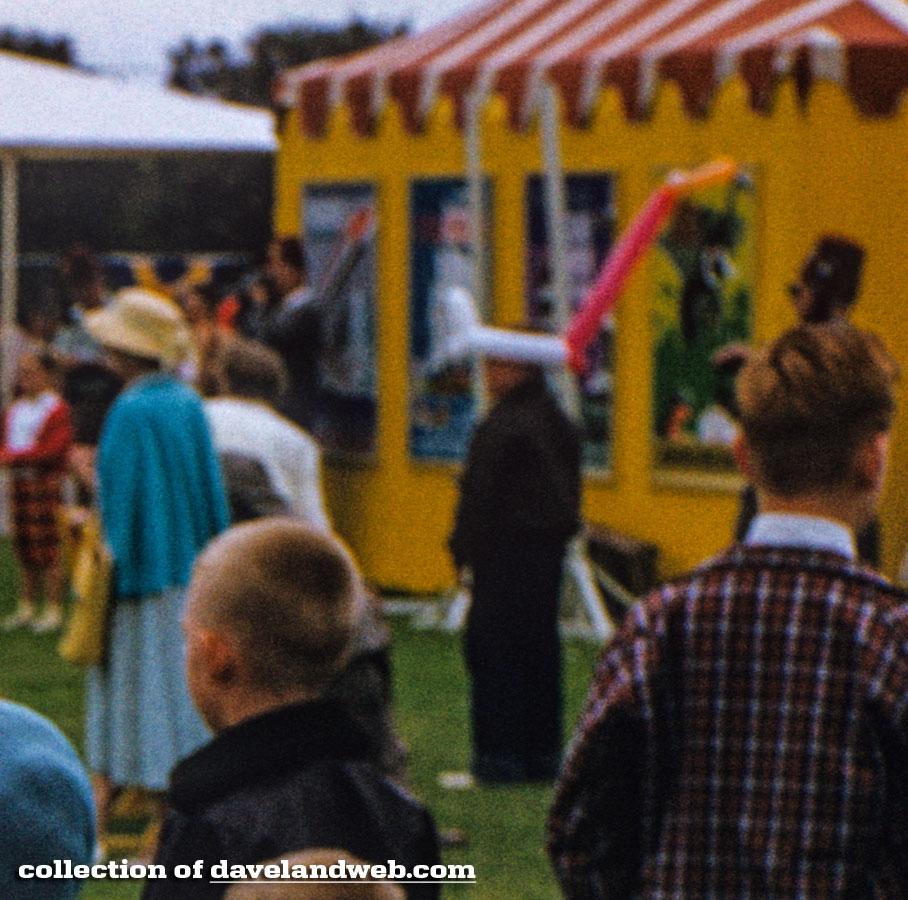 In the first photo from today's post, you can see a boy with balloons as well (with a White Wing in the foreground); these appear to be Boagaloons from Wally Boag at the Golden Horseshoe Saloon: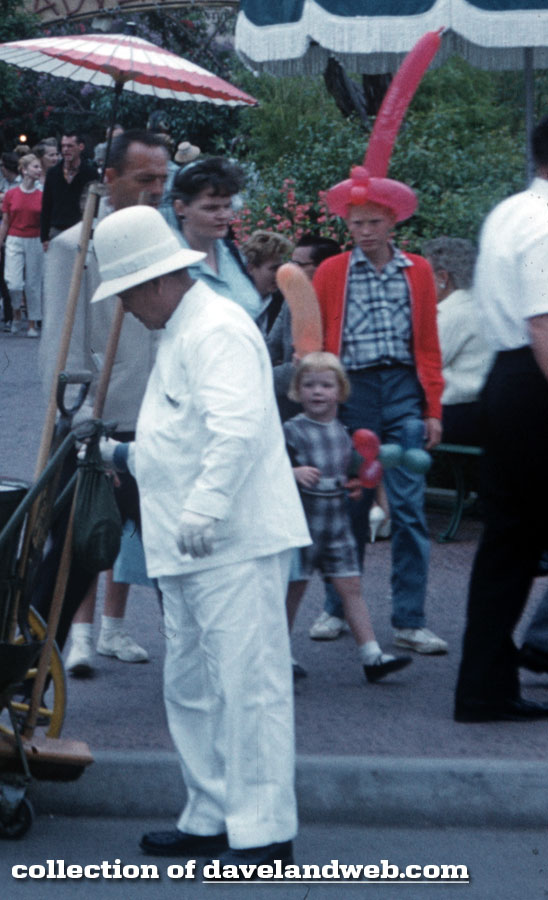 Here's Wally on stage with his Boagaloons: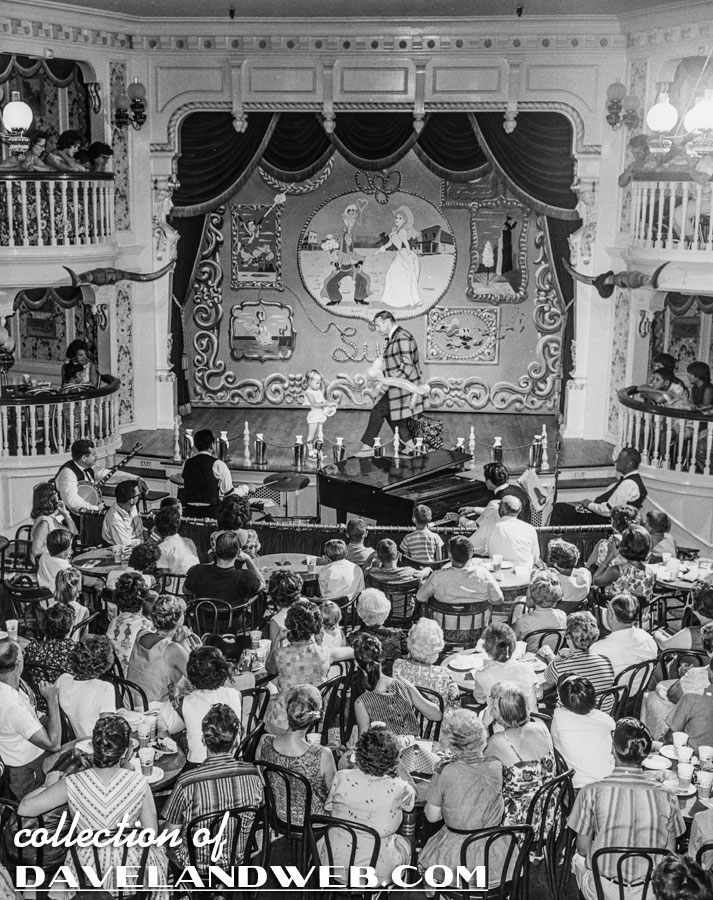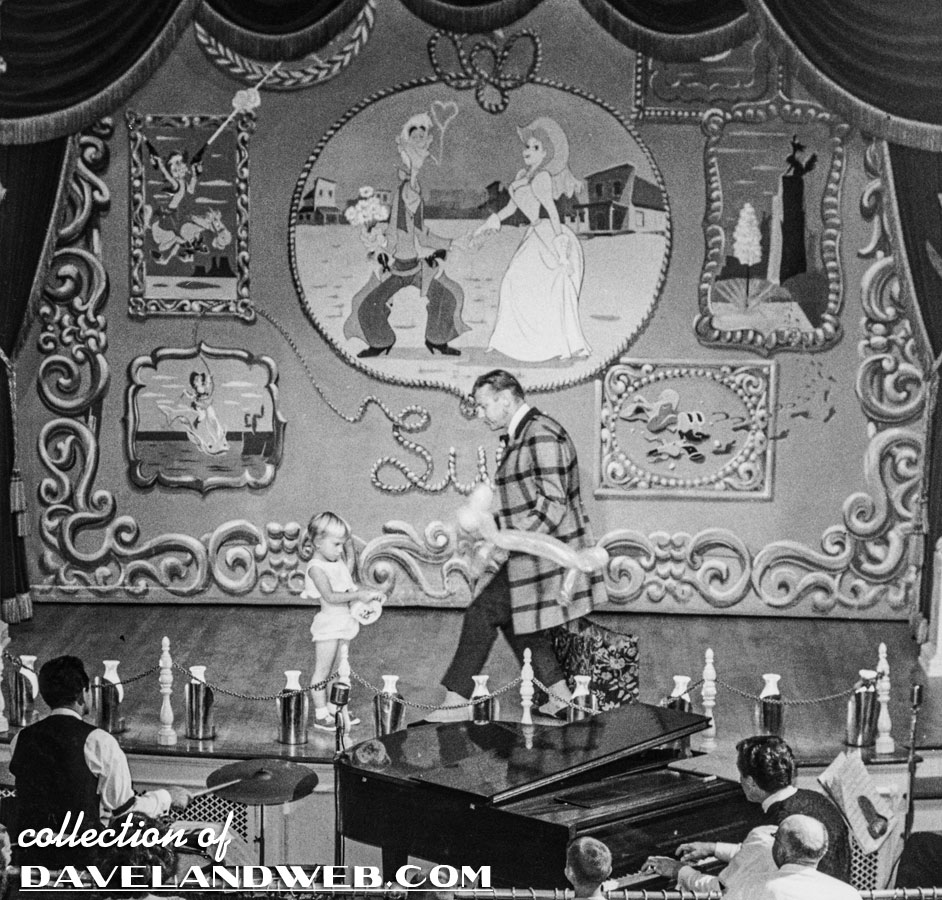 See more Daveland vintage & current Disneyland Central Plaza photos at my
main website.