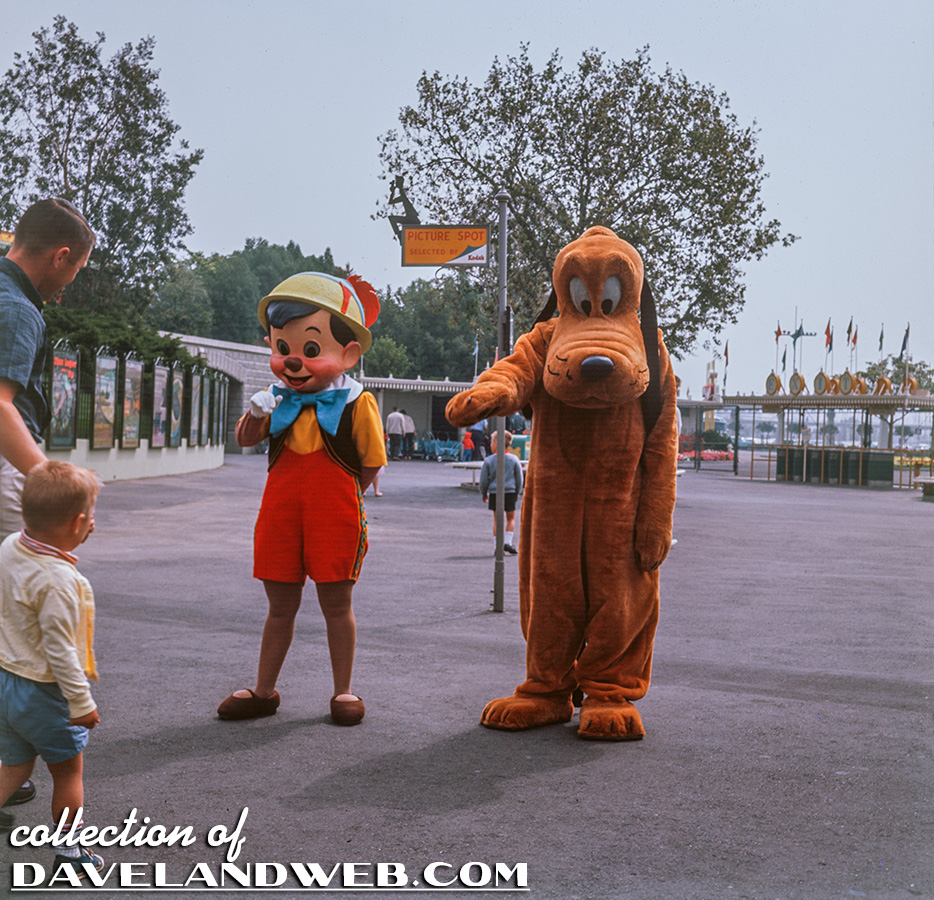 These colorful images are from May 1964. Pinocchio and Pluto are on hand at the entrance to greet this young lad who appears to be a little cautious about the two costumed characters. Get a load of all those gorgeous attraction posters on the wall! If only...
Over in Fantasyland, Skull Rock is spitting out the water, providing shelter for those who want to eat their Chicken of the Sea Tuna Boats al fresco.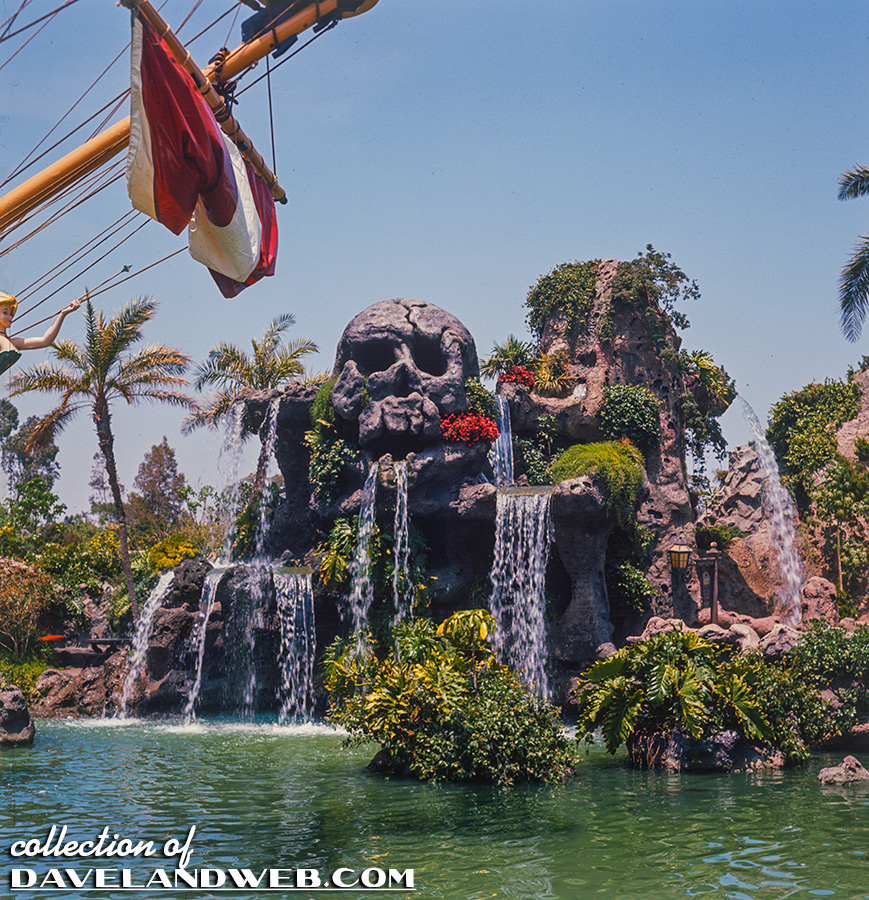 If you've had enough of Fantasyland, you can take the Skyway over to Tomorrowland. This is one of those golden shots that shows all of the movement that made Tomorrowland so vibrant back in the 1960's. Subs, Monorail, and The Skyway. In just a few years, The PeopleMover would join the mix.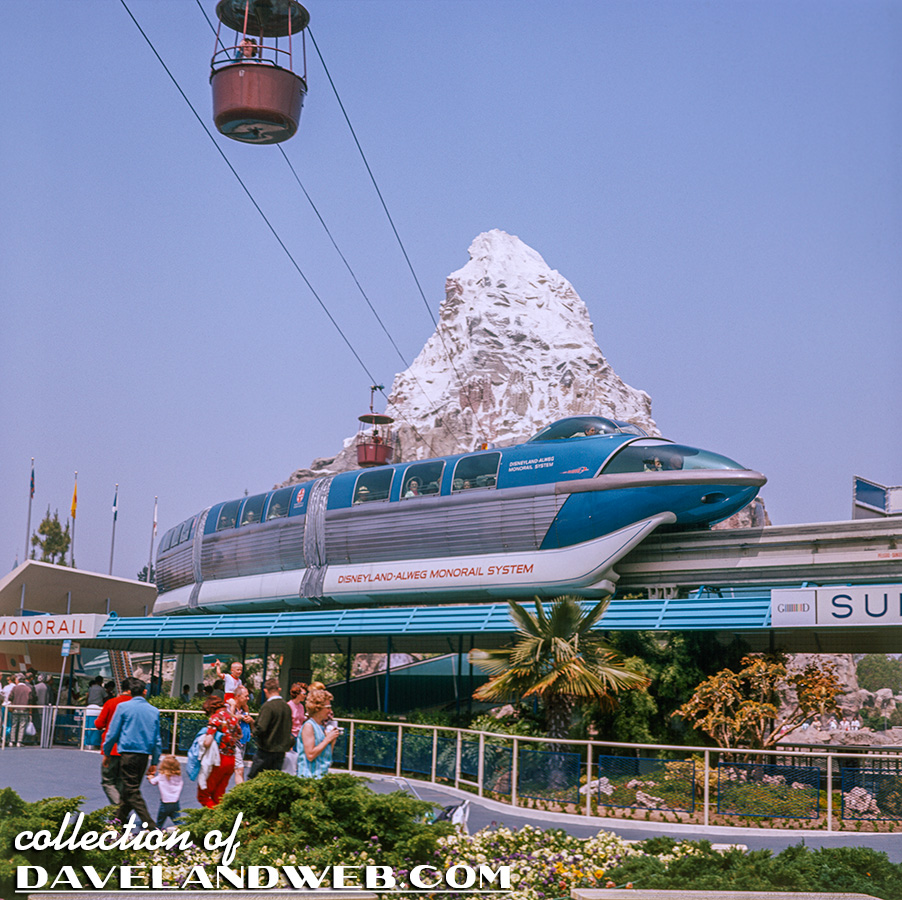 Let's zoom in a little closer: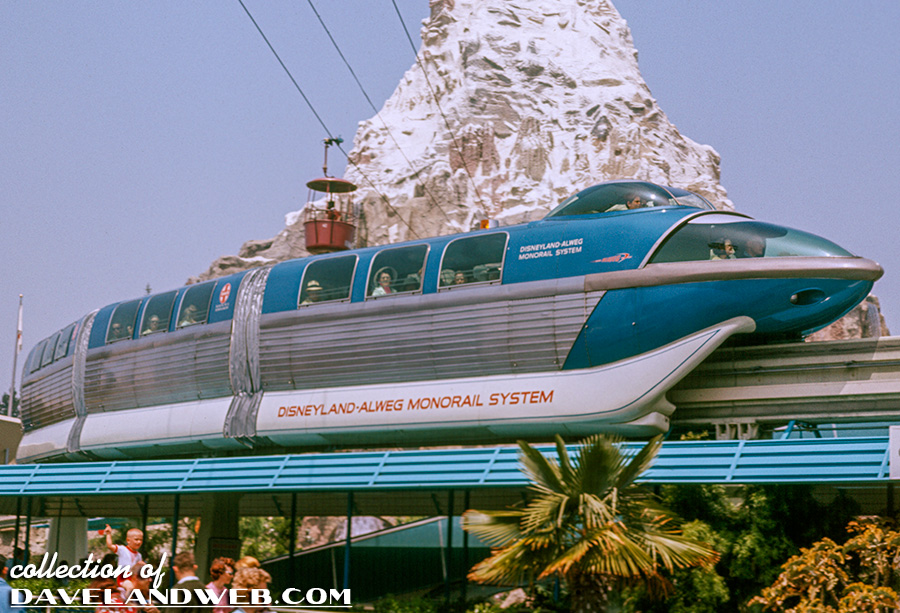 Back in Frontierland, a guest is attempting to capture a photo of the Nature's Wonderland Mine Train. To his right is Mineral Hall. If only I could find an interior view of that shop.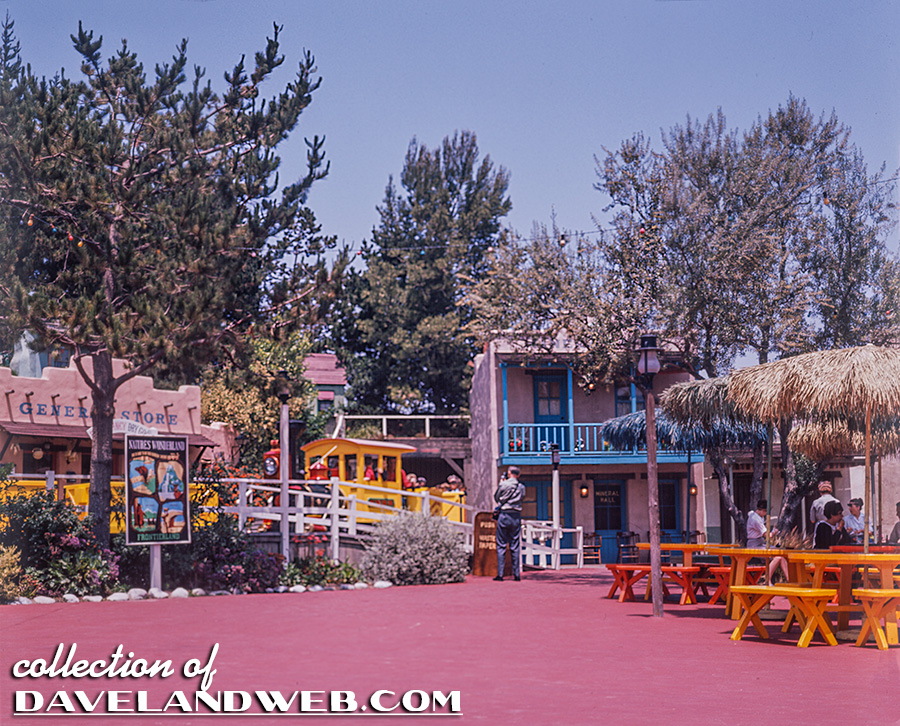 See more Disneyland photos on my
Disneyland web page.