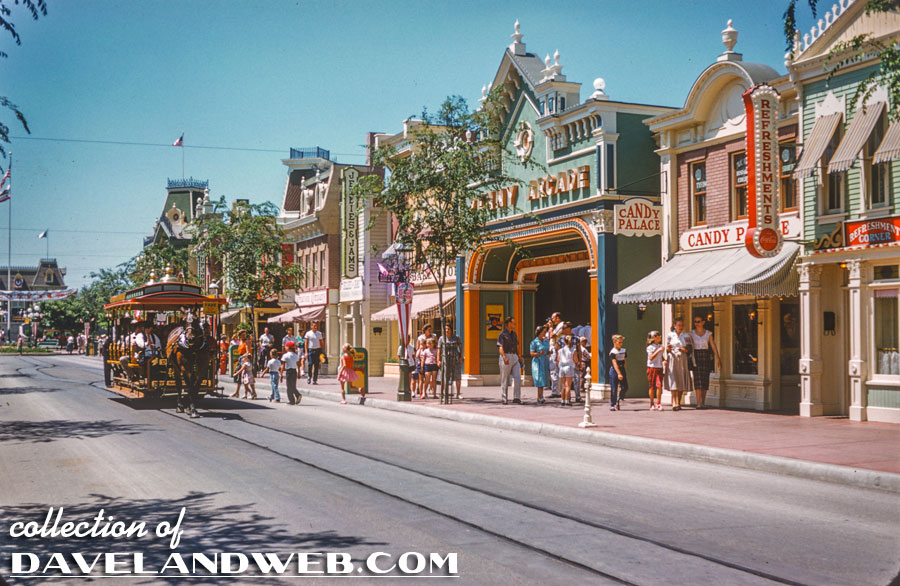 This July 1958 image of the west side of Disneyland's Main Street has SOOOOO much to see. The banner touting the newly christened Columbia, Alice attraction, and the Grand Canyon Diorama hangs over Town Square at the left side of the shot. Inside the Penny Arcade a guest is taking a photo of something hanging at the entrance.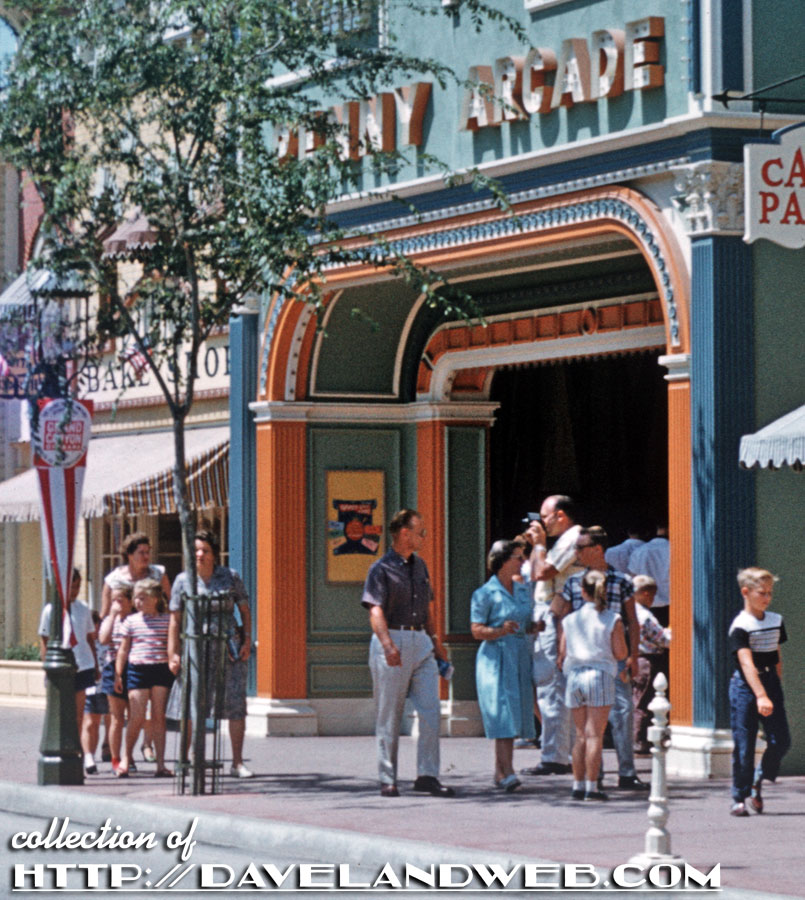 Once I zoomed in I realized the "something" was a collage of Disneyland Ticket Books.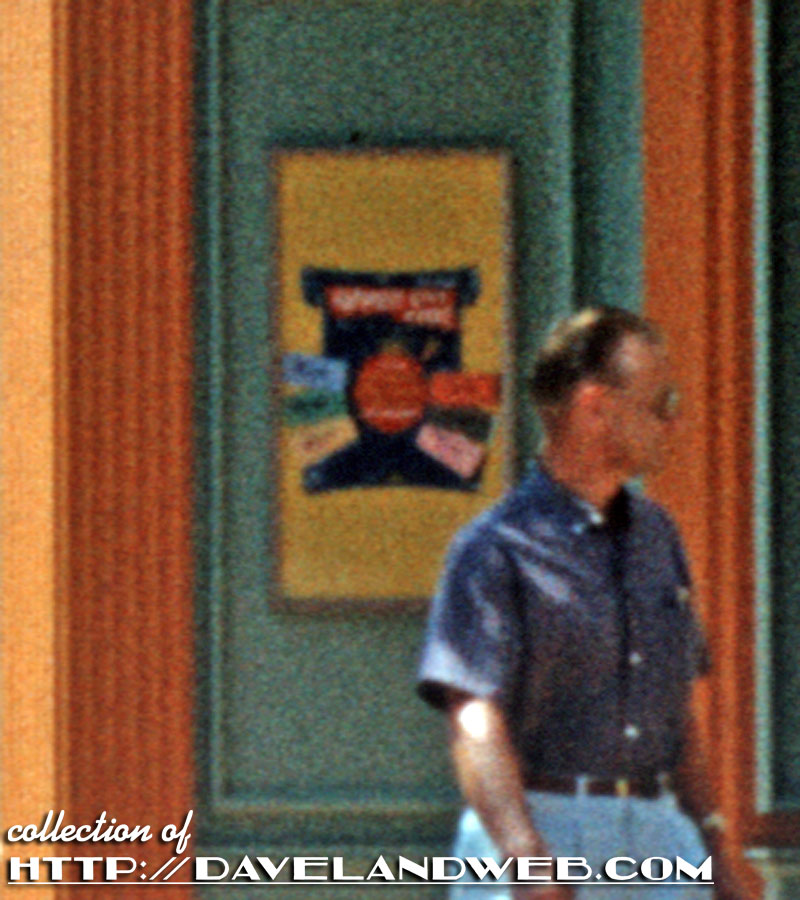 Looking at Main Street from the Train Station, you can see the other side of that banner; this is a previously posted 1958 shot: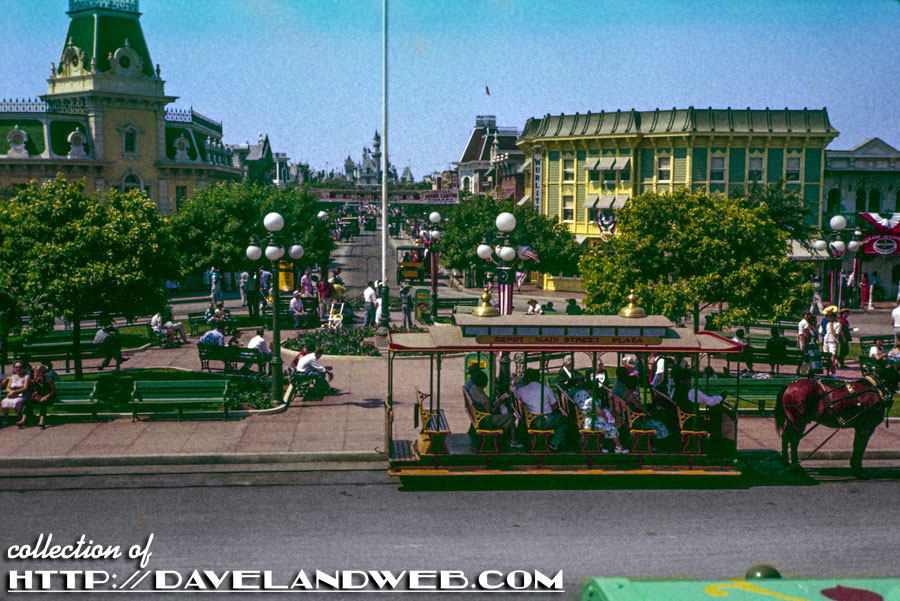 A closeup of the banner. So grainy!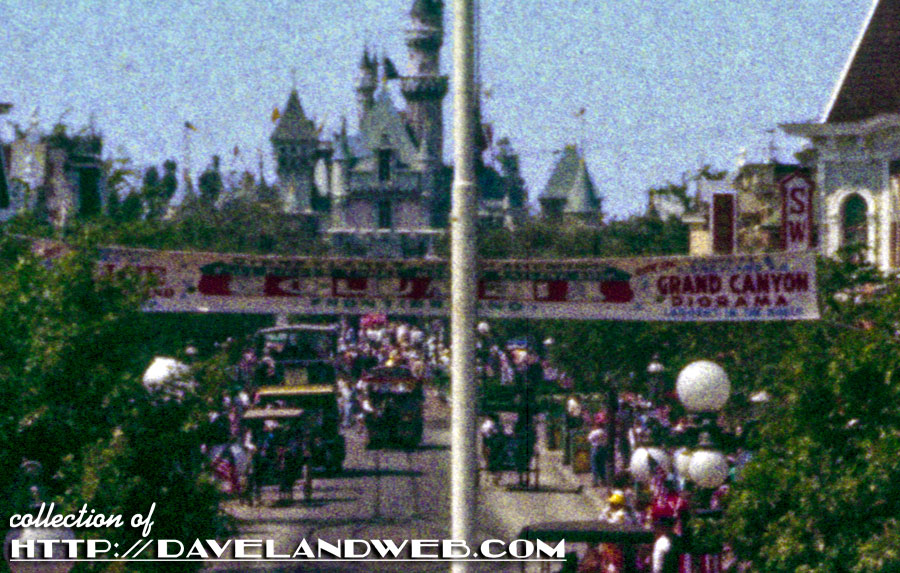 See more vintage Disneyland Penny Arcade photos at my
main website.