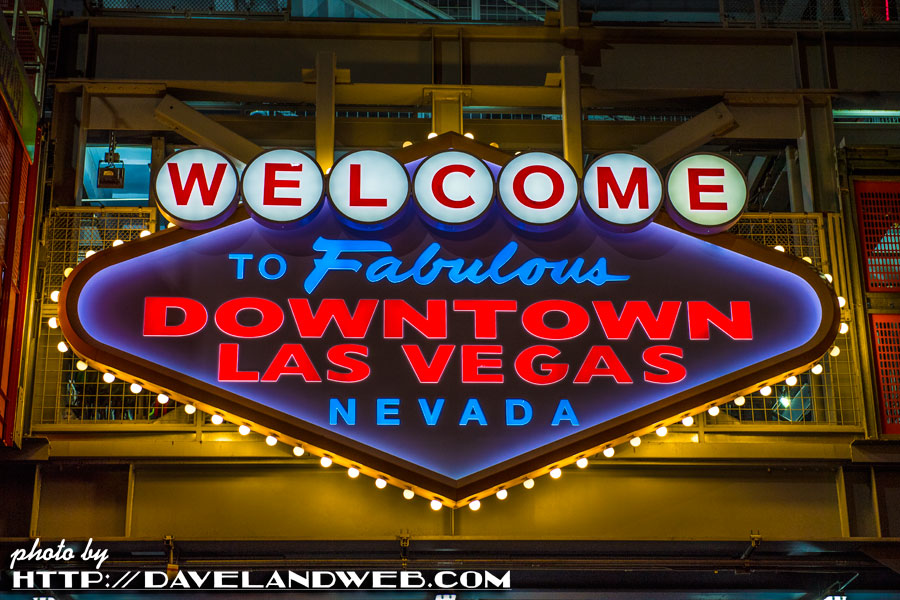 Fremont Street has the distinction of being the first paved street in Las Vegas. Before "The Strip" took over, this was the area where most movies and TV shows filmed when they were using Las Vegas as a location, including "Viva Las Vegas," "Diamonds Are Forever," and "Vegas Vacation."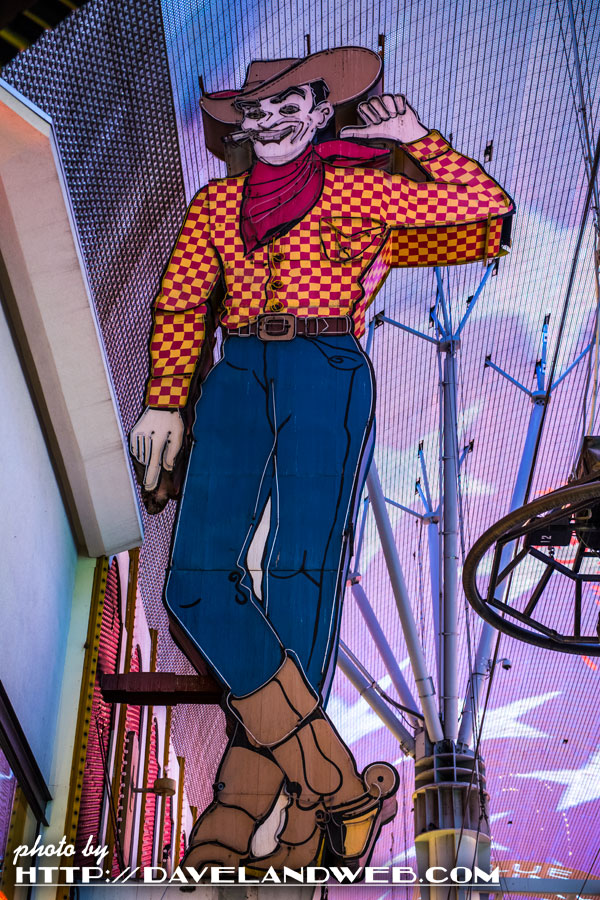 The neon cowboy in this shot is known as Vegas Vic. Although his home, the Pioneer Club, is no longer a casino, this Las Vegas icon has survived since 1951, although I don't believe he is turned on anymore. Some of the better known clubs still in existence include Four Queens: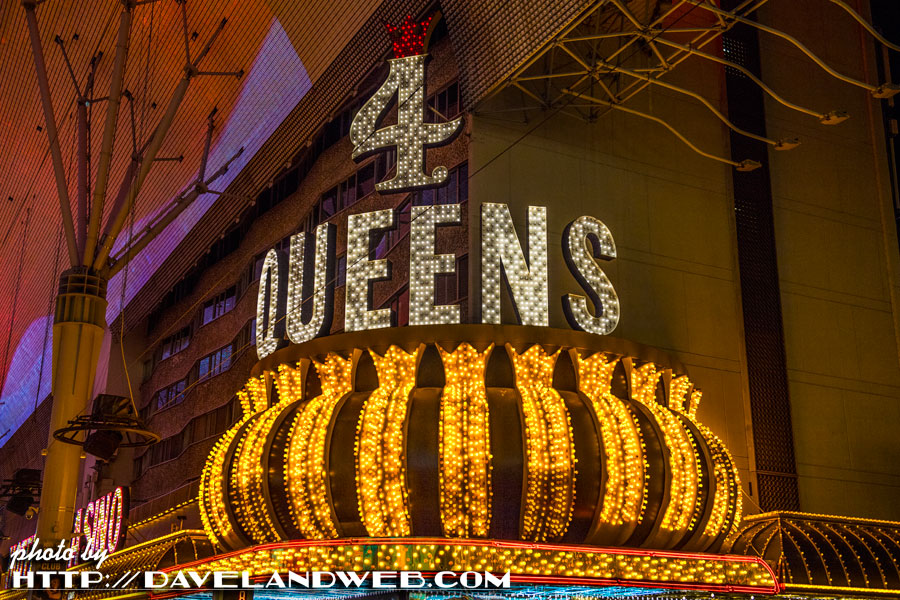 and Binion's: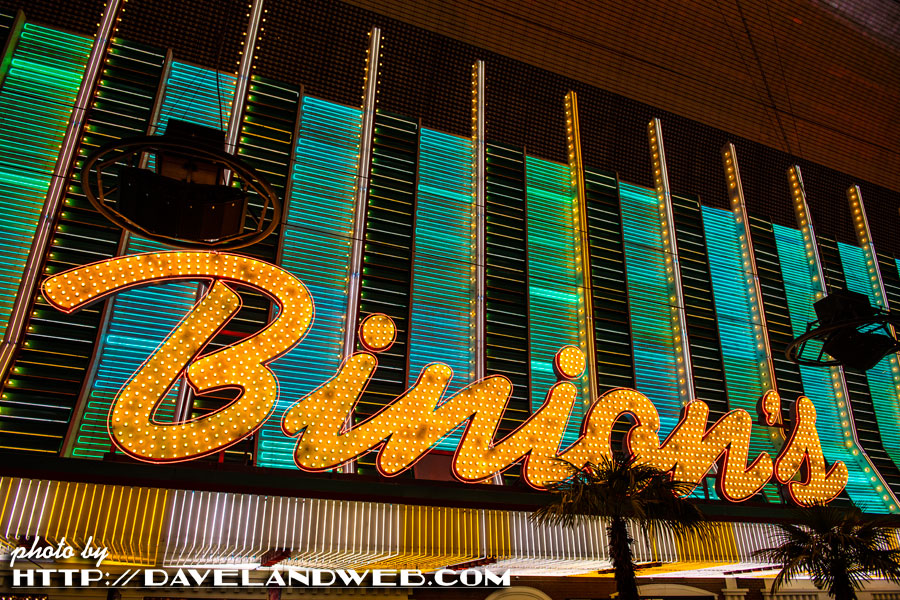 As part of a program to renovate this downtown Las Vegas area, the "Fremont Street Experience" was created at the western end of Fremont Street in 1995.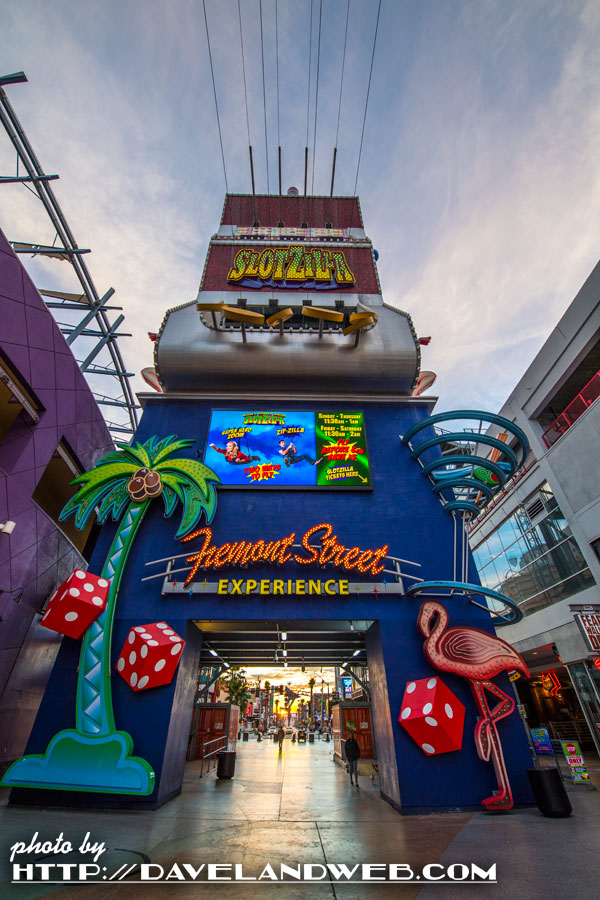 If you like to live life for the thrills, how about the SlotZilla Zip Line?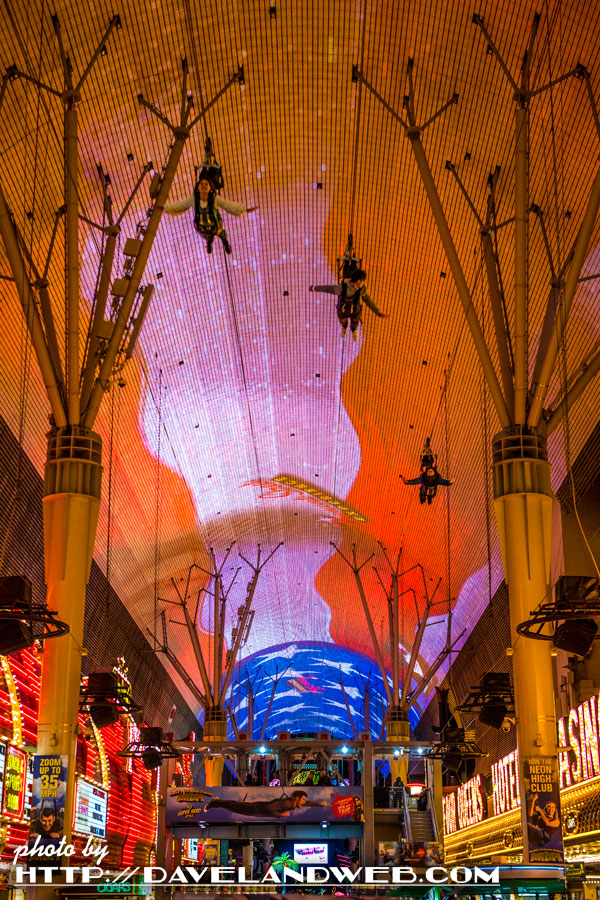 Eating at White Castle could provide a different type of thrill: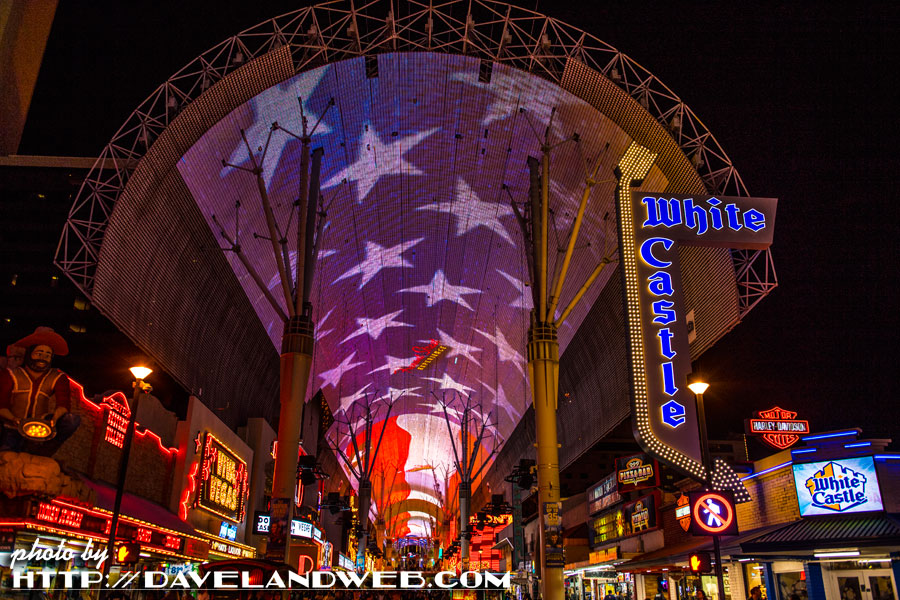 Stay tuned: more Fremont Street on the way!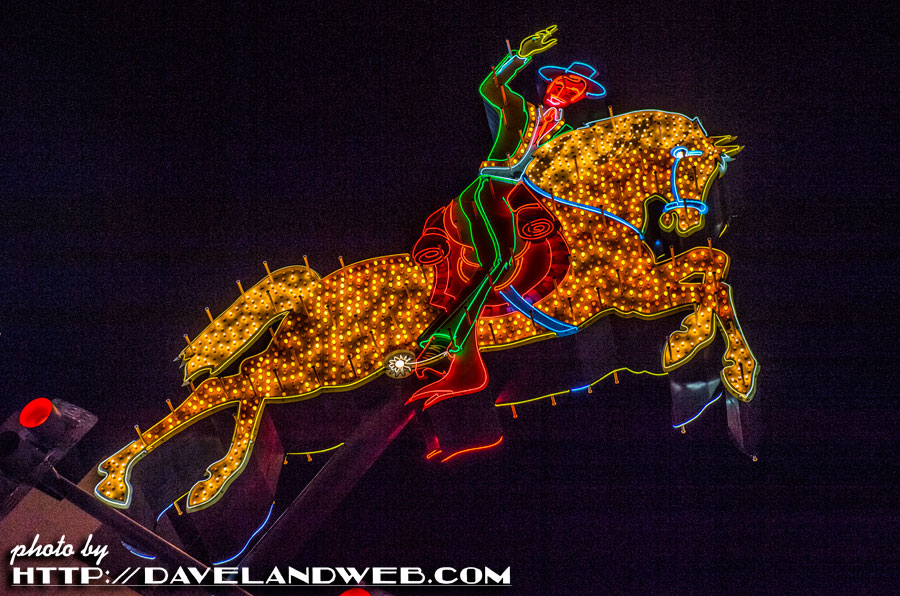 See more Fremont Street photos at my
main website.
Follow my Daveland updates on
Twitter
and view my most recent photos on
Flickr
&
Instagram
.