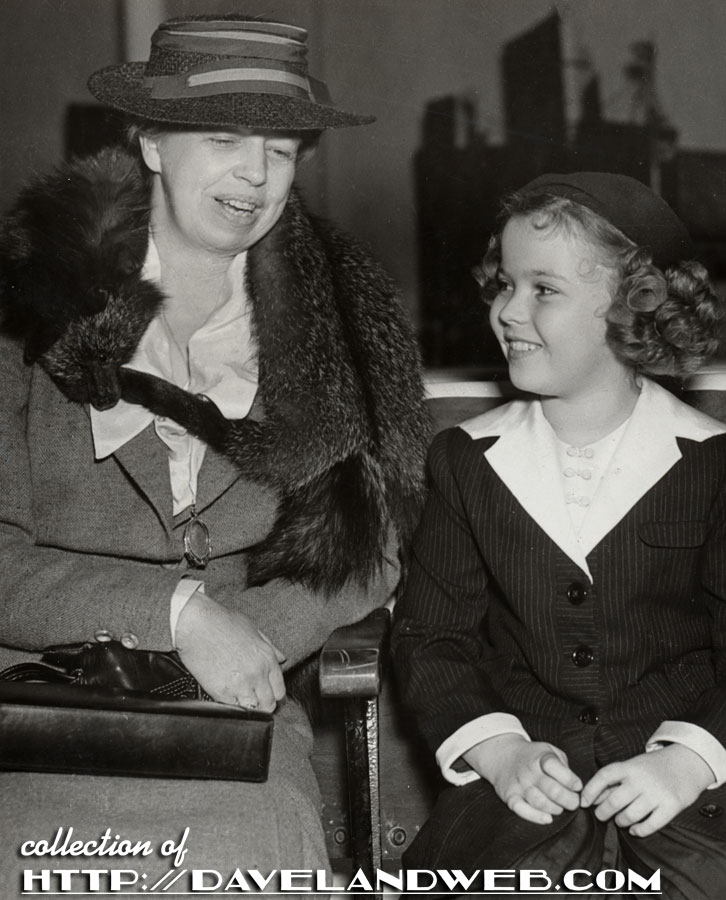 At the peak of her childhood fame, visitors flocked to the 20th Century-Fox soundstages to meet Shirley Temple. First Lady Eleanor Roosevelt was not exception to the rule. She visited Shirley in March 1938 during the filming of the courtroom scenes from "Little Miss Broadway."
"FIRST LADY" VISITS SHIRLEY TEMPLE

HOLLYWOOD, CALIF.: The "First Lady of the Land" met the "First Lady of Hollywood" and discussed such important subjects as geography and grandchildren. The meeting came when Mrs. Franklin D. Roosevelt, touring the film capital, expressed her desire to see Shirley Temple, 8-year-old 20th Century-Fox star. Mrs. Roosevelt stopped at a set to watch the child star do a dance number with comedian Jimmy Durante — after which the "First Lady" and Shirley chatted for ten minutes. 3-17-38
The number Temple and Durante was filming, "Hop, Skip, Jump and Slide" was ultimately deleted from the movie.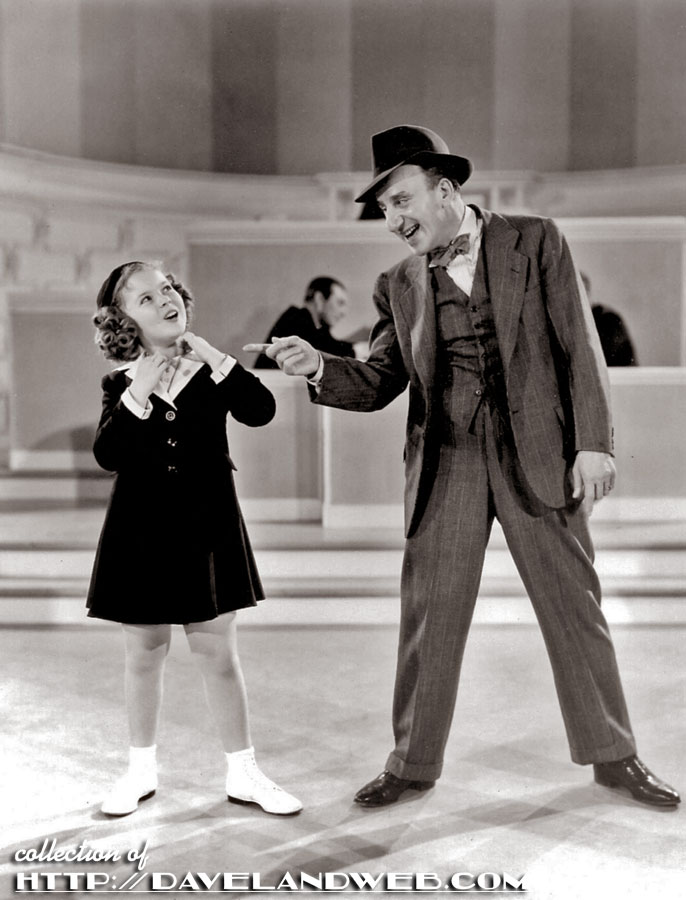 Amazingly enough, the footage still exists today:
A previously posted shot of another visitor to the courtroom set, Joan Crawford. Her meeting with Shirley occurred while the grand finale/title song was being filmed.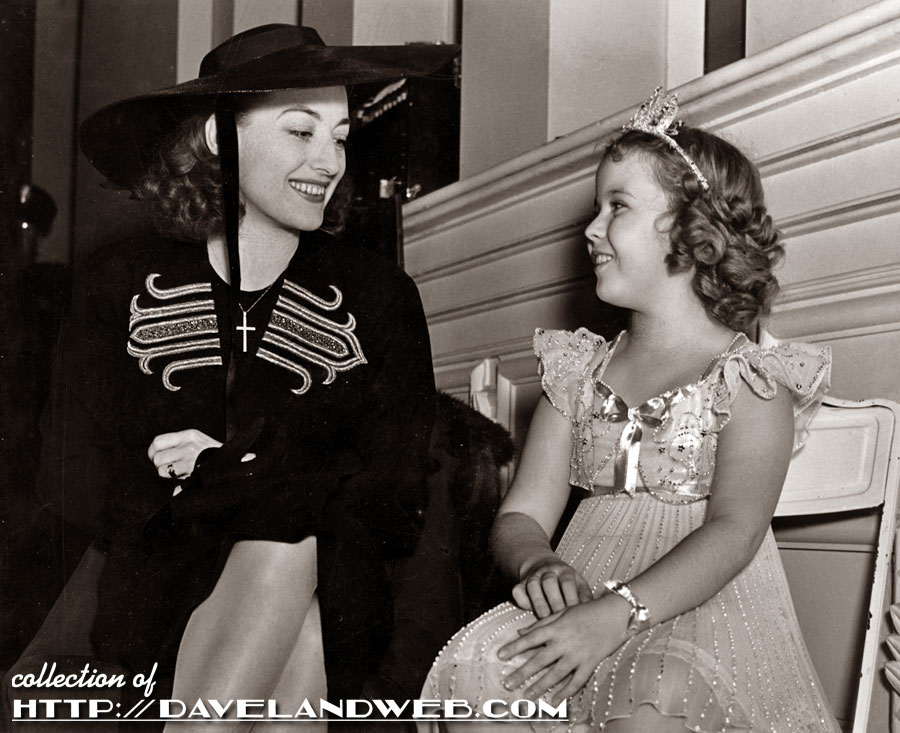 It's amazing Shirley got all her work done with all of these famous people interrupting filming!
See more Shirley Temple photos at my
main website.