Today at Disneyland, there is one Autopia. However, back in the day, it almost seemed like there were Autopias EVERYWHERE! There was the Tomorrowland Autopia, The Fantasyland Autopia/Junior Autopia (1956—1999), and finally...the politically incorrect Midget Autopia (April 23, 1957 to 1966)! I would definitely want to see first-hand each and every one of these alternative Autopias.
Here you can see both Fantasyland and Midget Autopia tracks, as well as The Viewliner: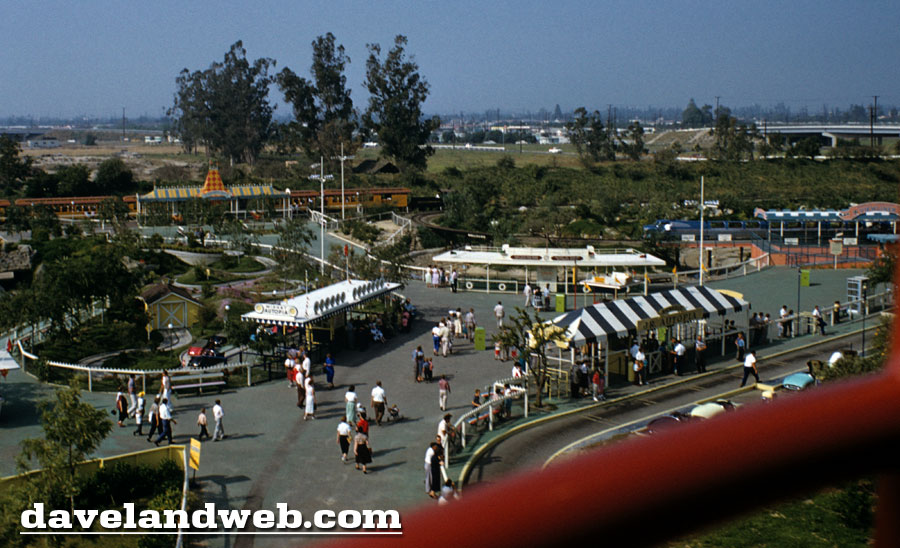 A few shots from the Fantasyland/Junior Autopias: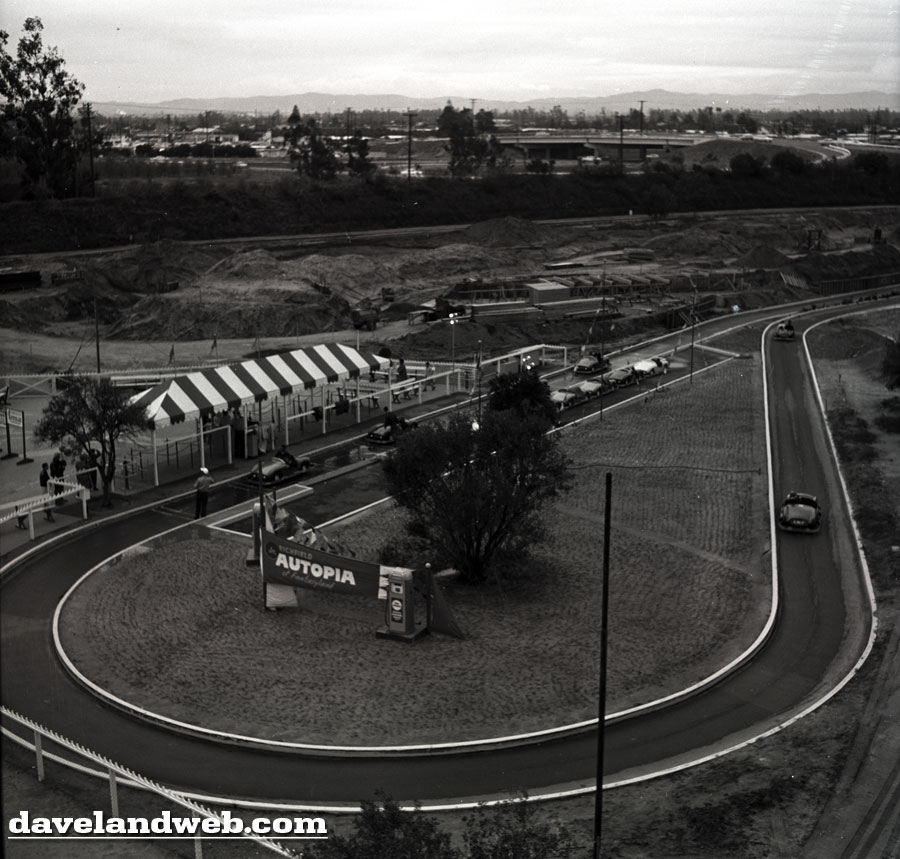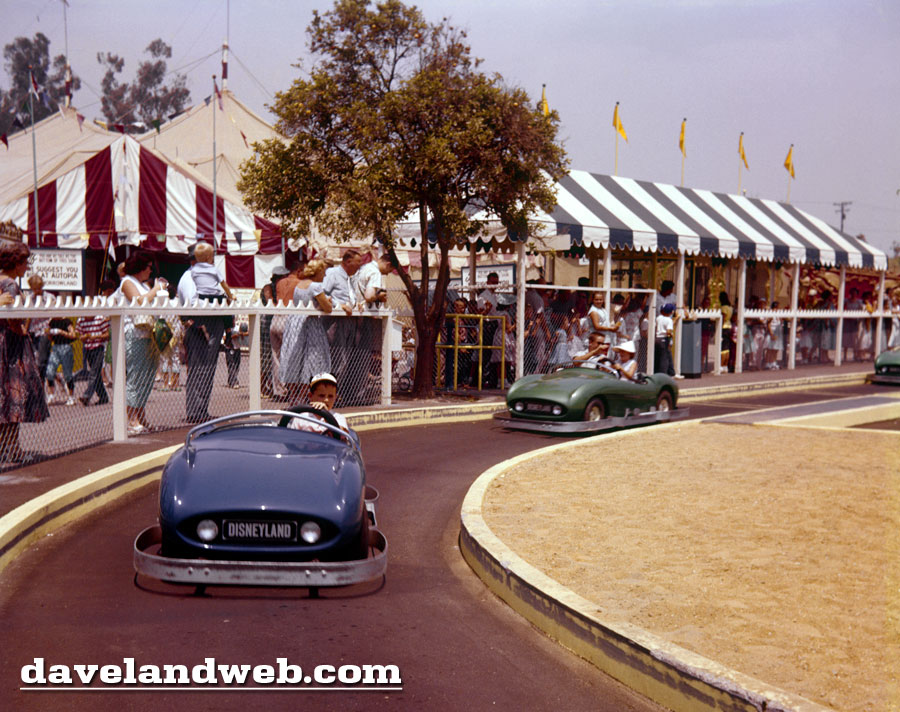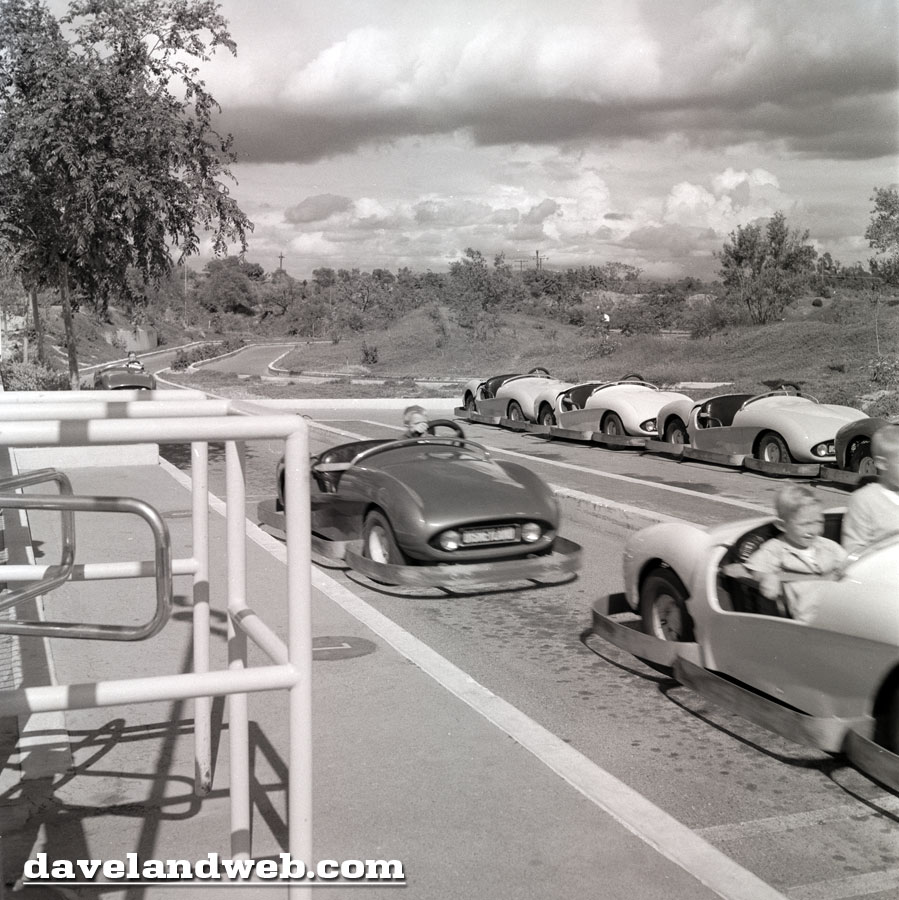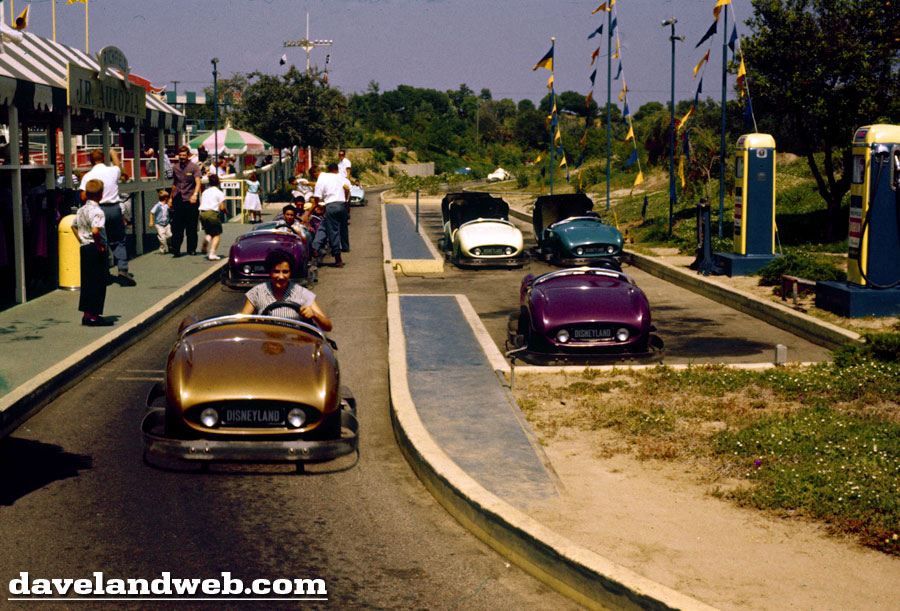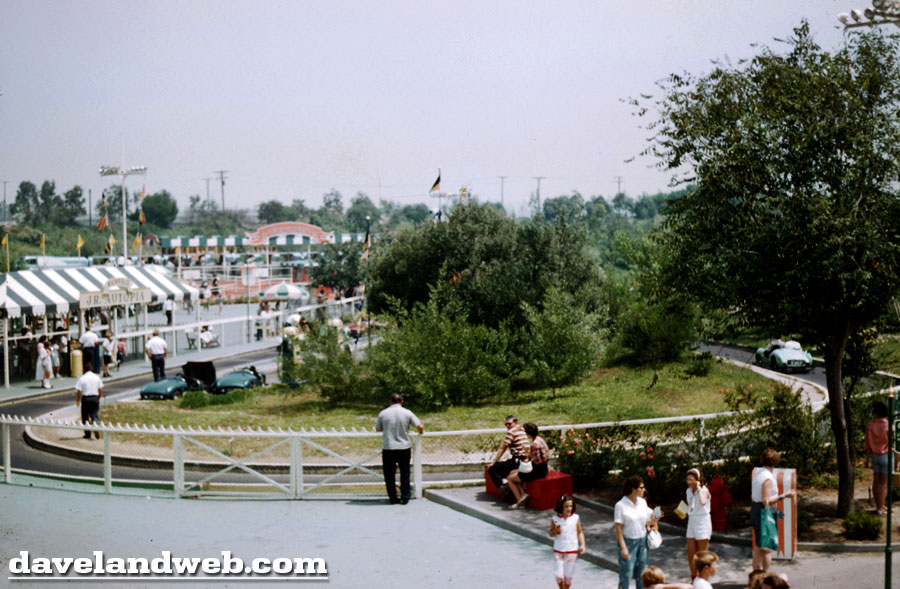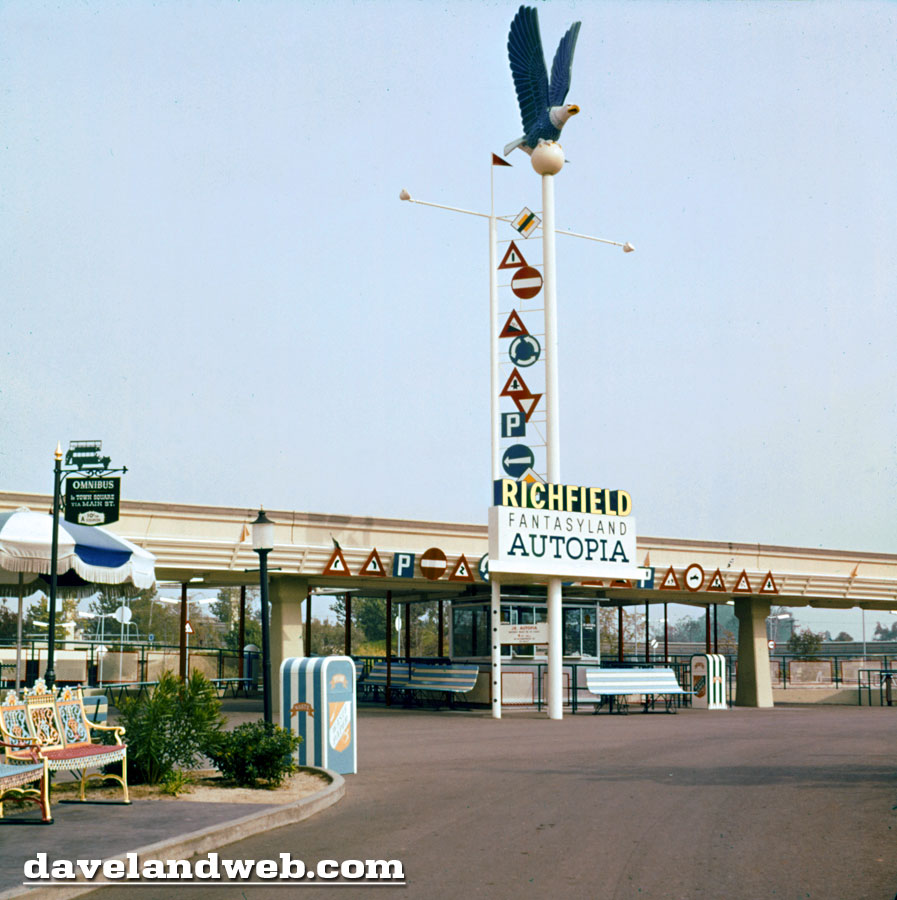 Note that the Omnibus once traveled into Tomorrowland/Fantasyland: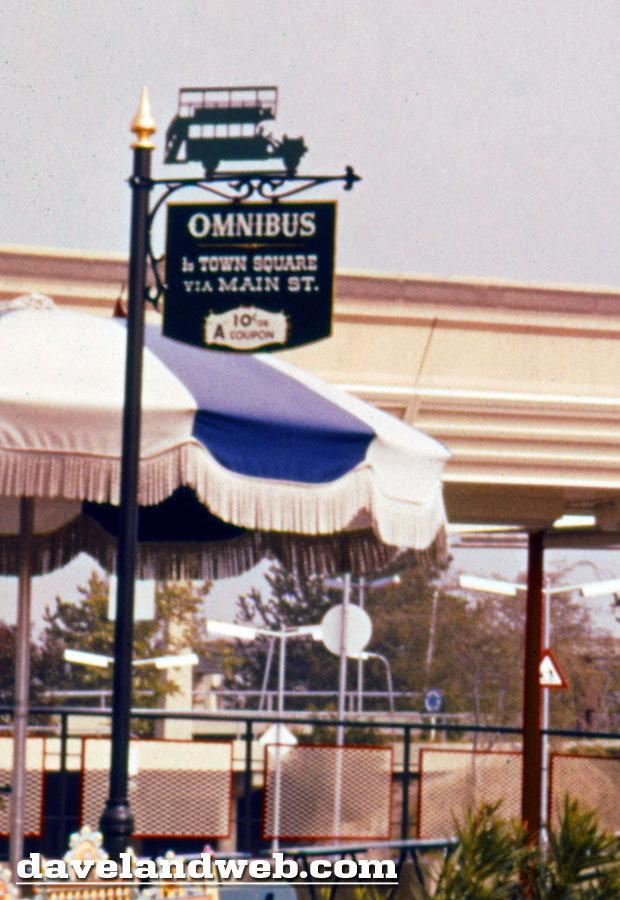 And the Midget Autopia: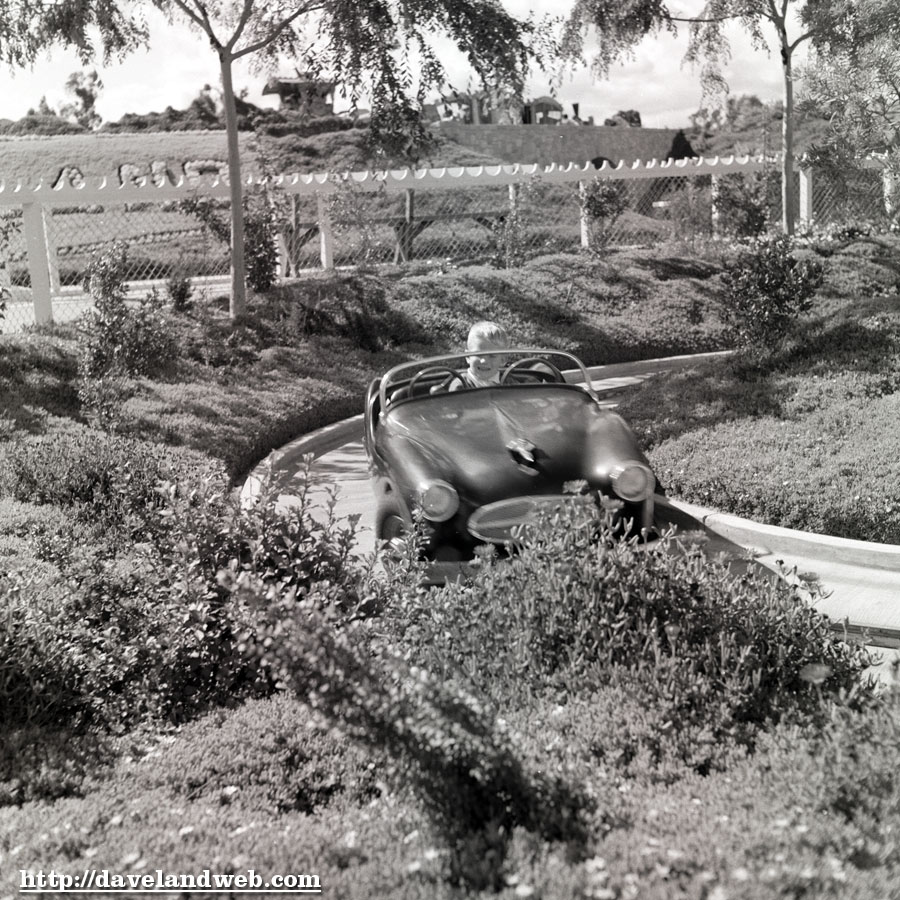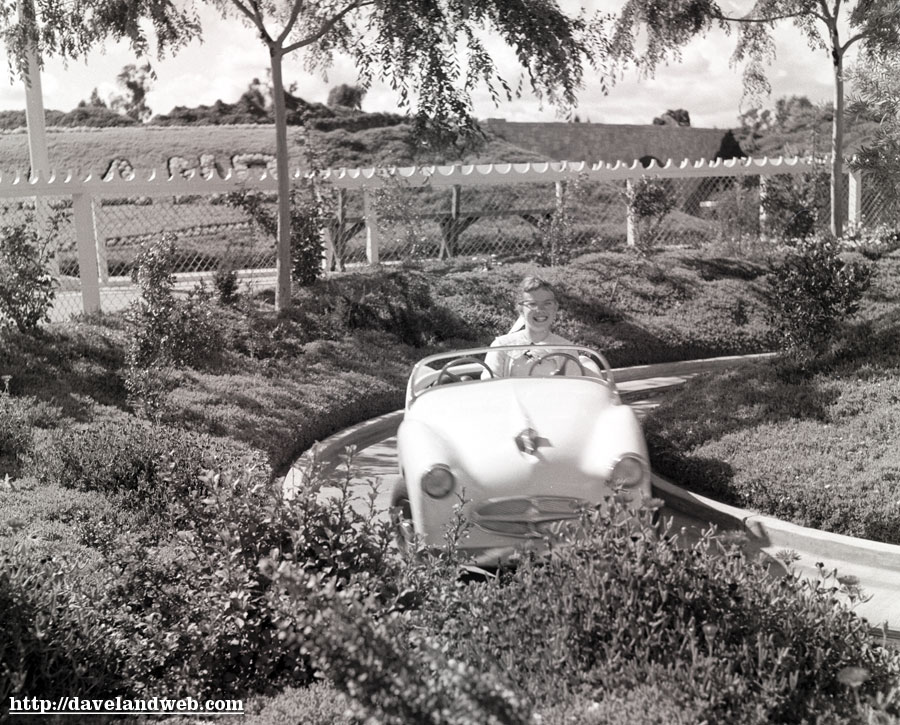 My favorite part of this attraction is seeing the gleeful abandon on the faces of these little tots. It is so refreshing. Kids need more of that today.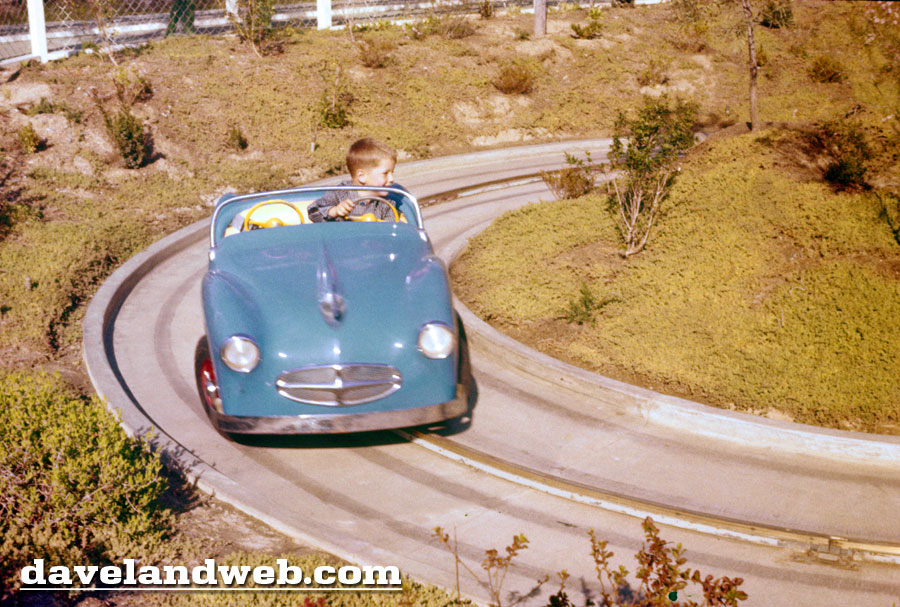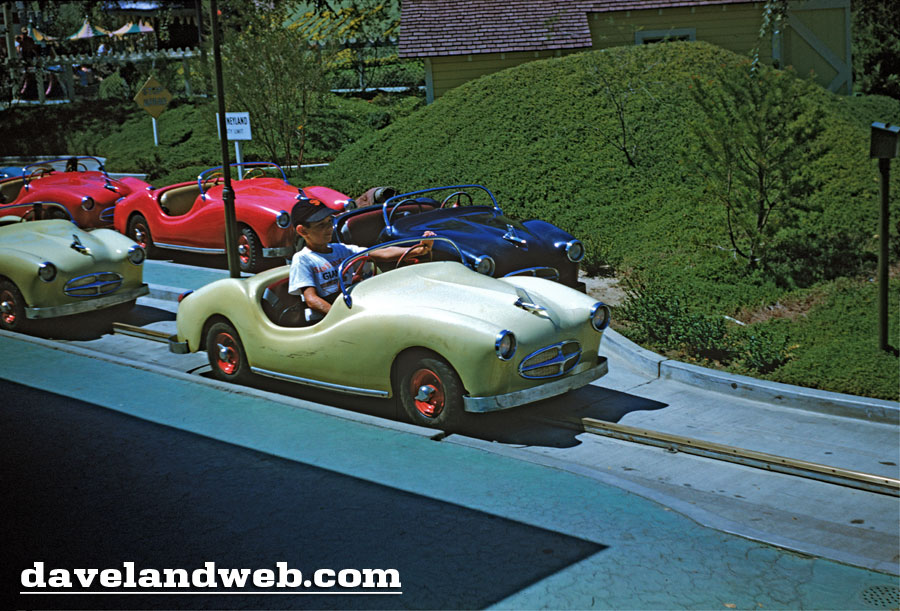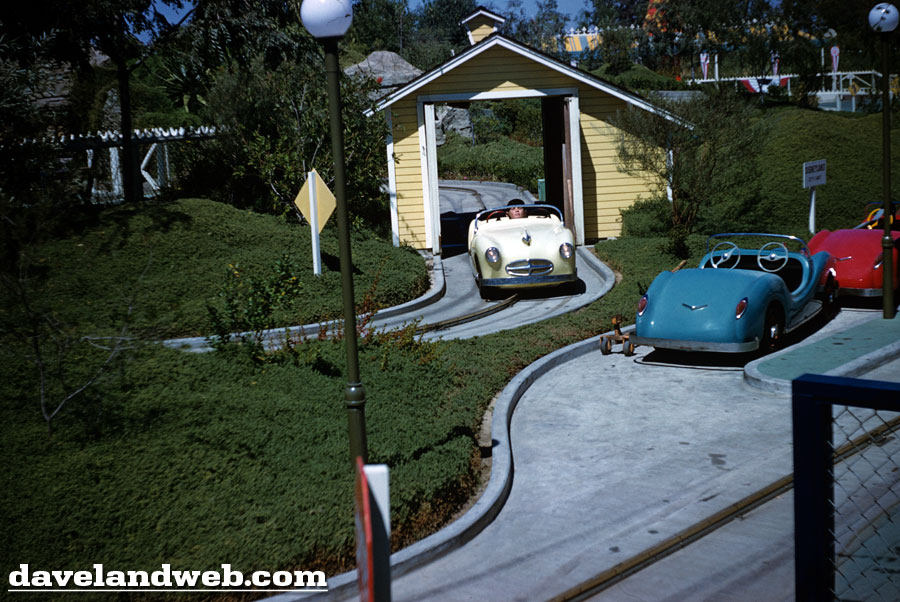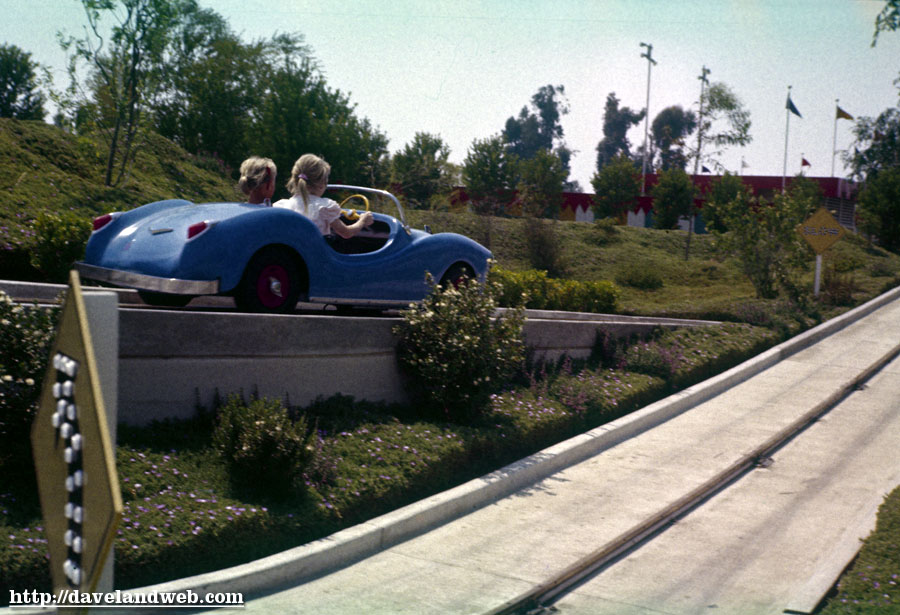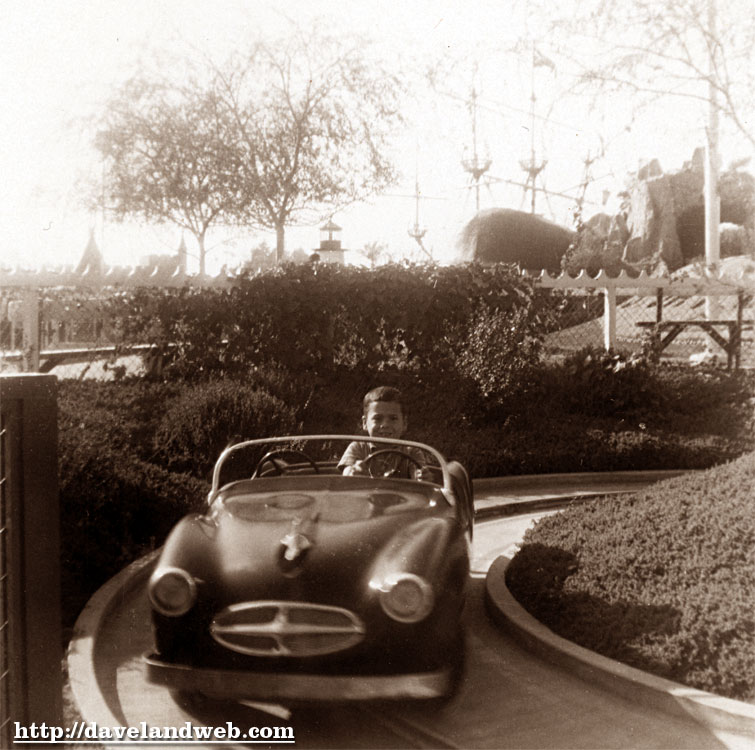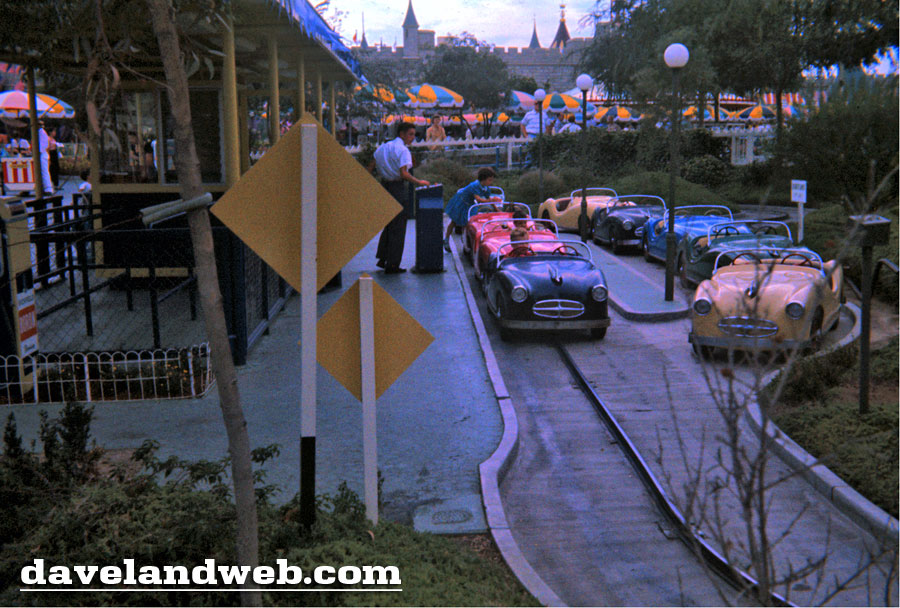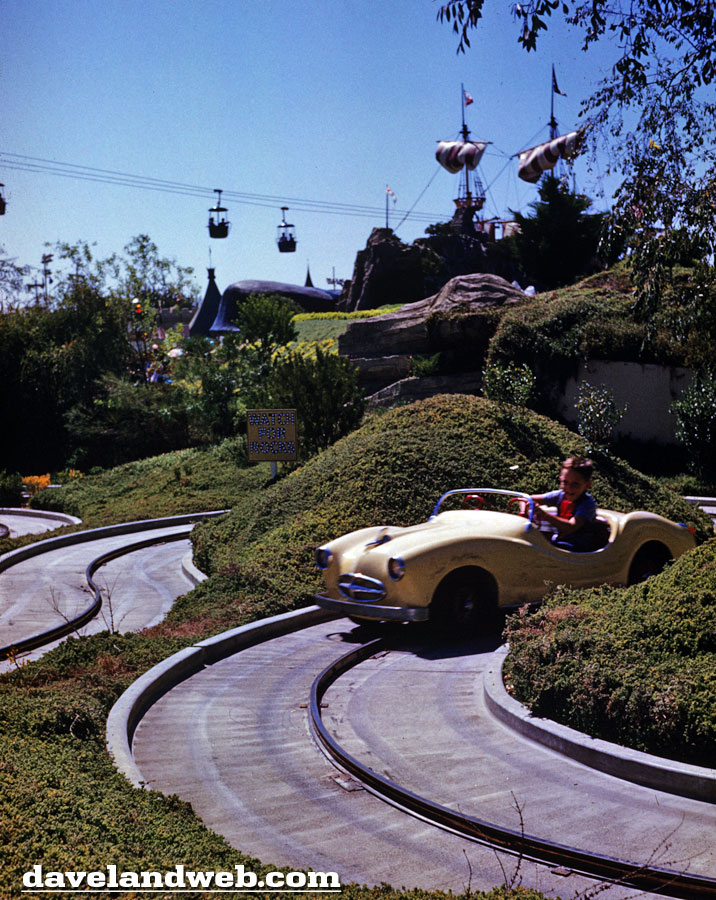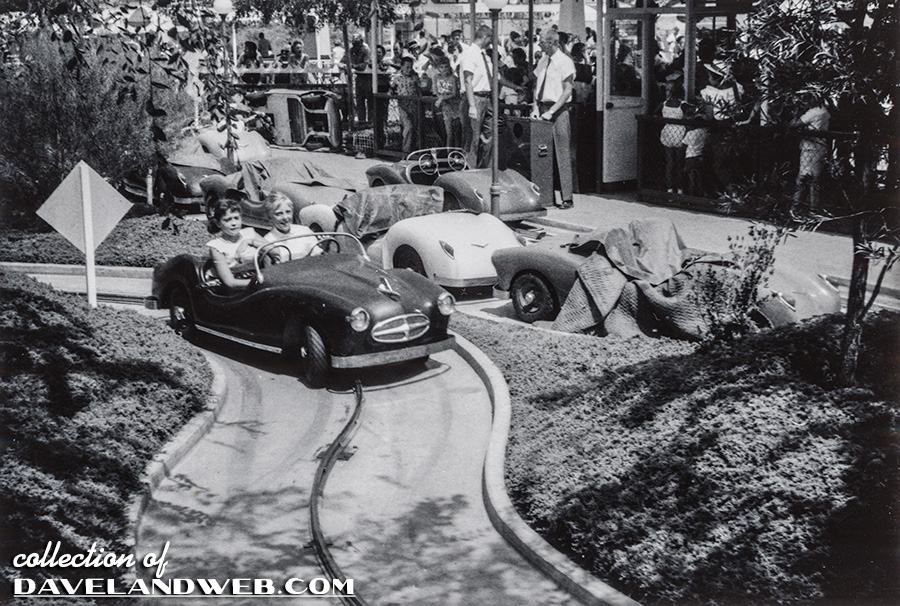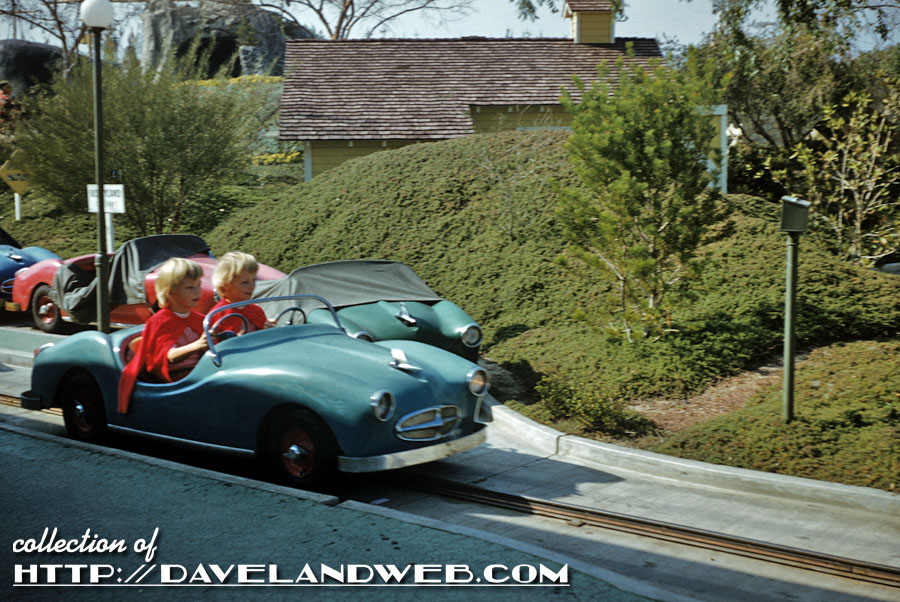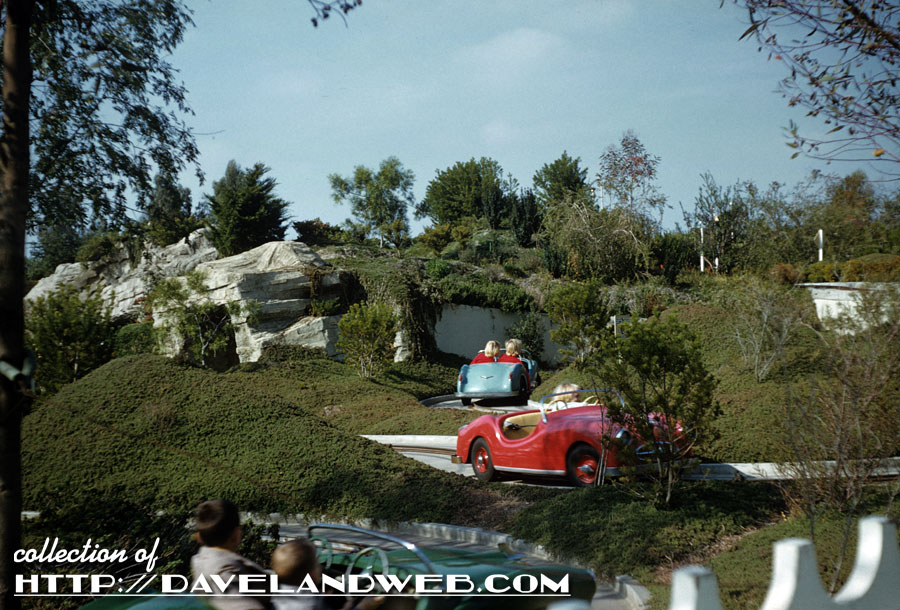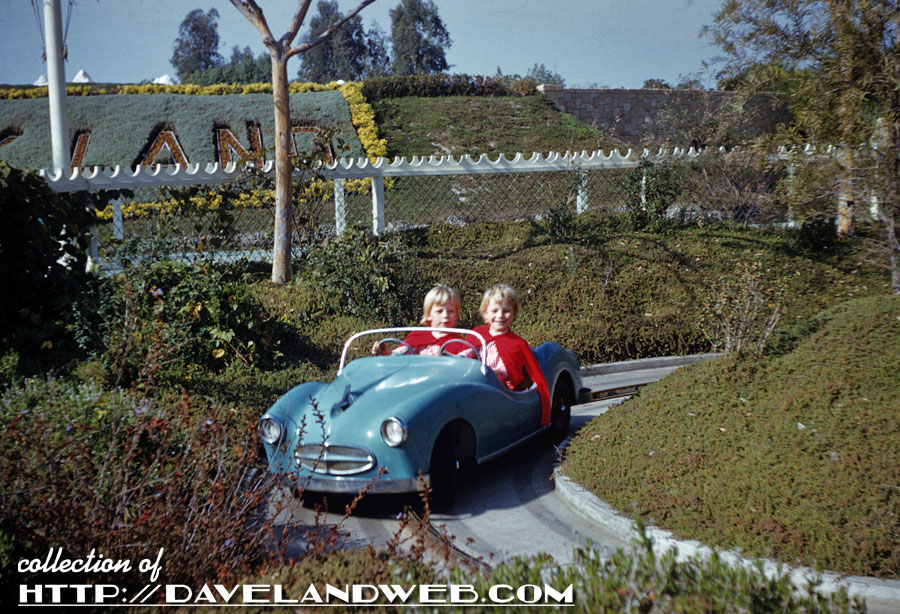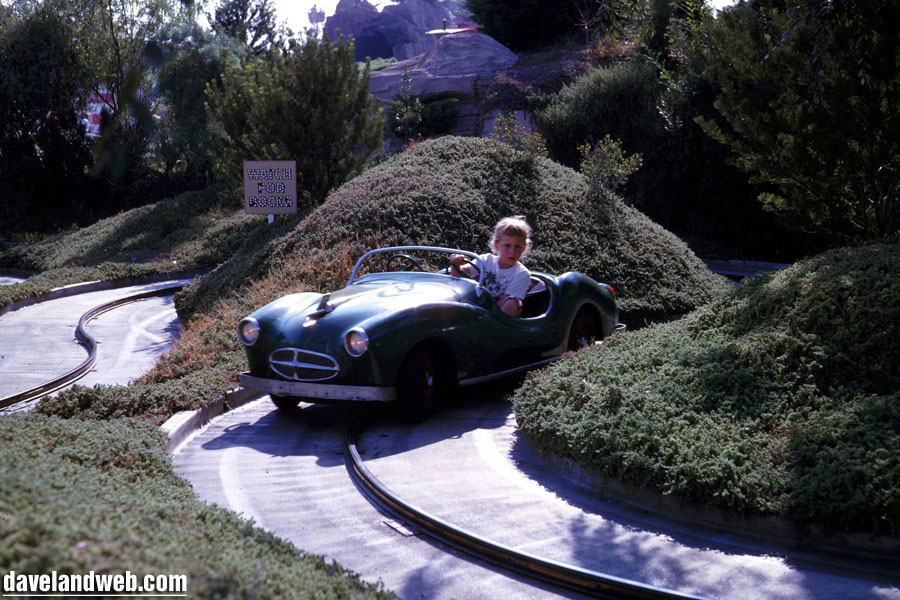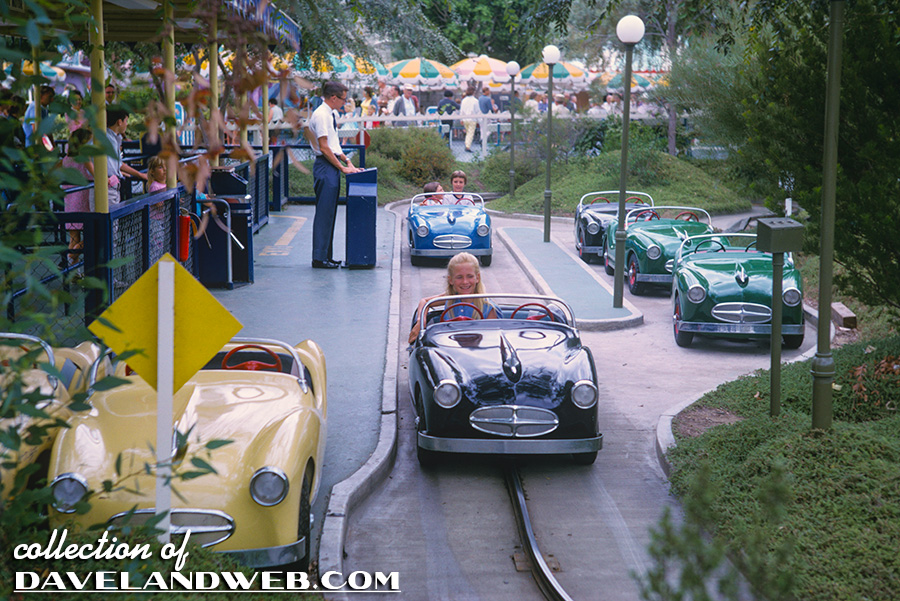 See more vintage & current Autopia photos on my Autopia web page.