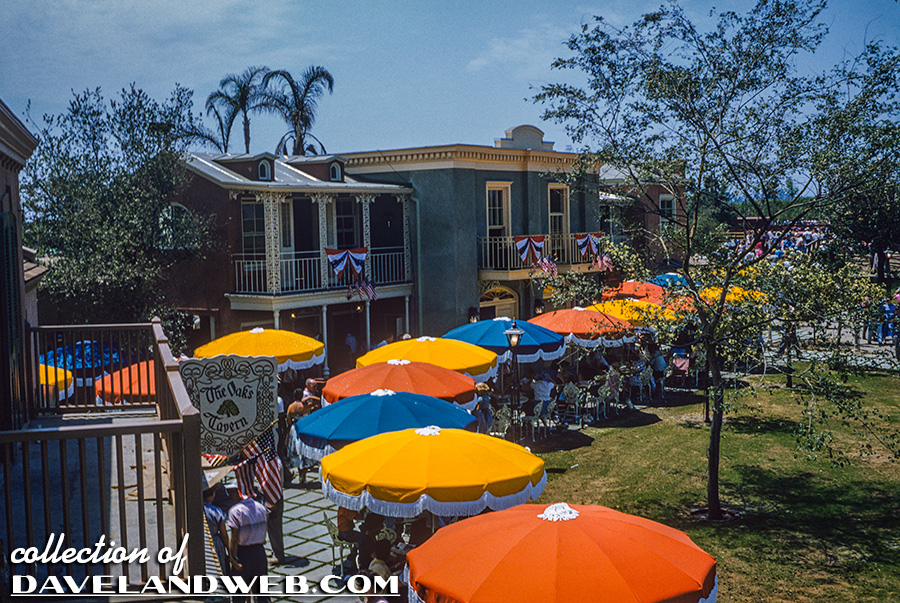 Back to my special time-travel journey back to early Disneyland, I find myself exploring New Orleans Street. I know, I know...some picky newbie Disneyphile will correct me and say, "But Dave...didn't you mean to say New Orleans Square?"
Back in the day, this little parcel was referred to as New Orleans Street, and was going to have to suffice for Walt until he got the big bucks to build his special Square.
First shot of the day is from July 18, 1955, and appears to have been taken from the balcony of the Golden Horseshoe, back when guests could be trusted not to fall off, hurt themselves, and then file a lawsuit against ol' Mickey.
Zooming in, you can see the train at the original Frontierland Depot: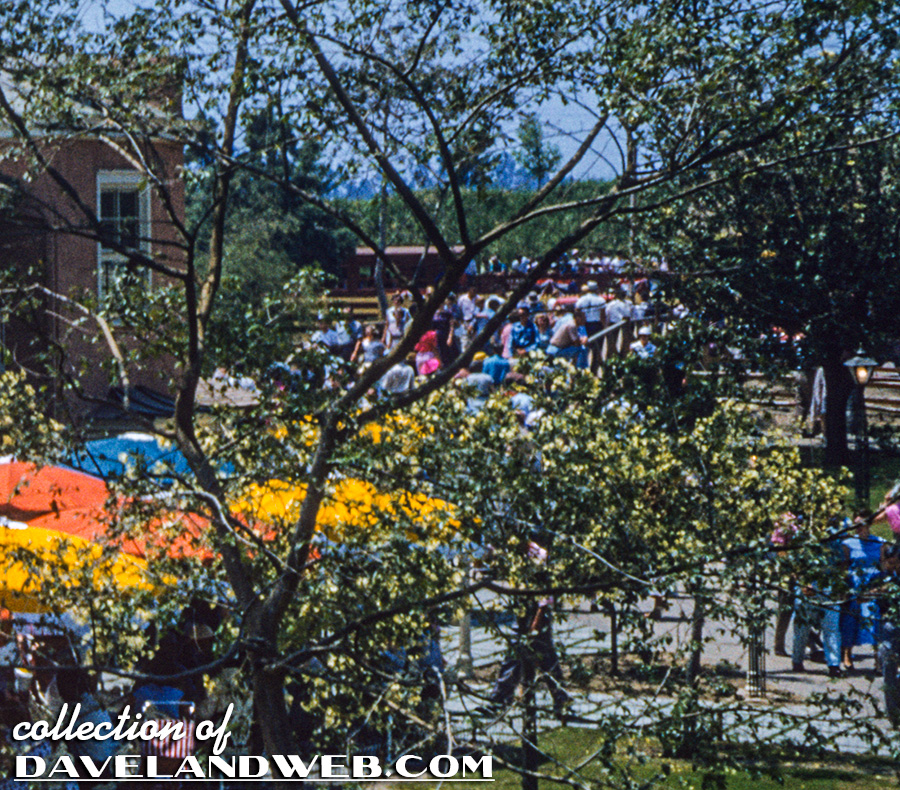 According to an early park brochure, The Oaks Tavern was a malt shop, which is currently known as the Stage Door Cafe. I don't know about you, but a malt sounds much better than chicken strips!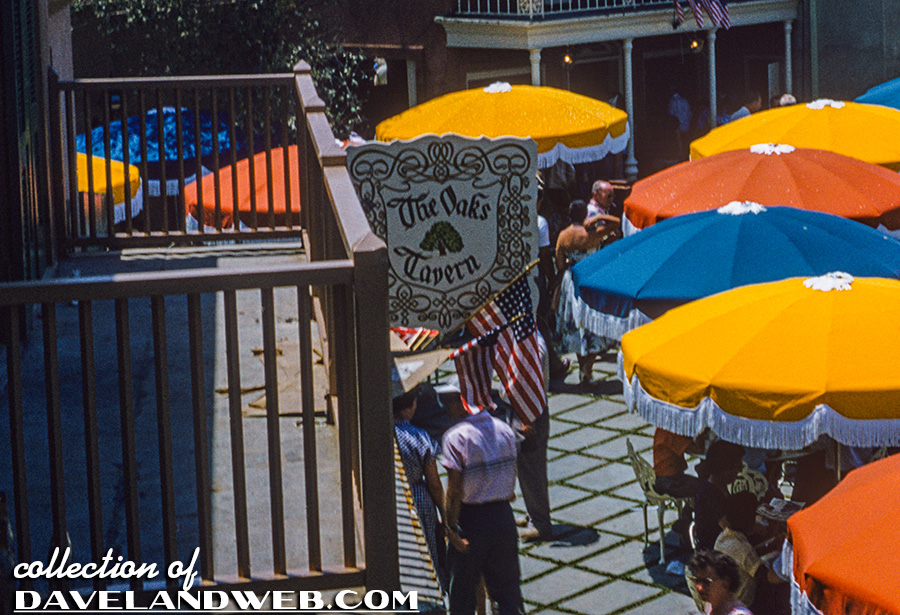 This little girl appears to have gotten her belly full at Aunt Jemima's; I wonder how many buckwheat pancakes she snarfed down?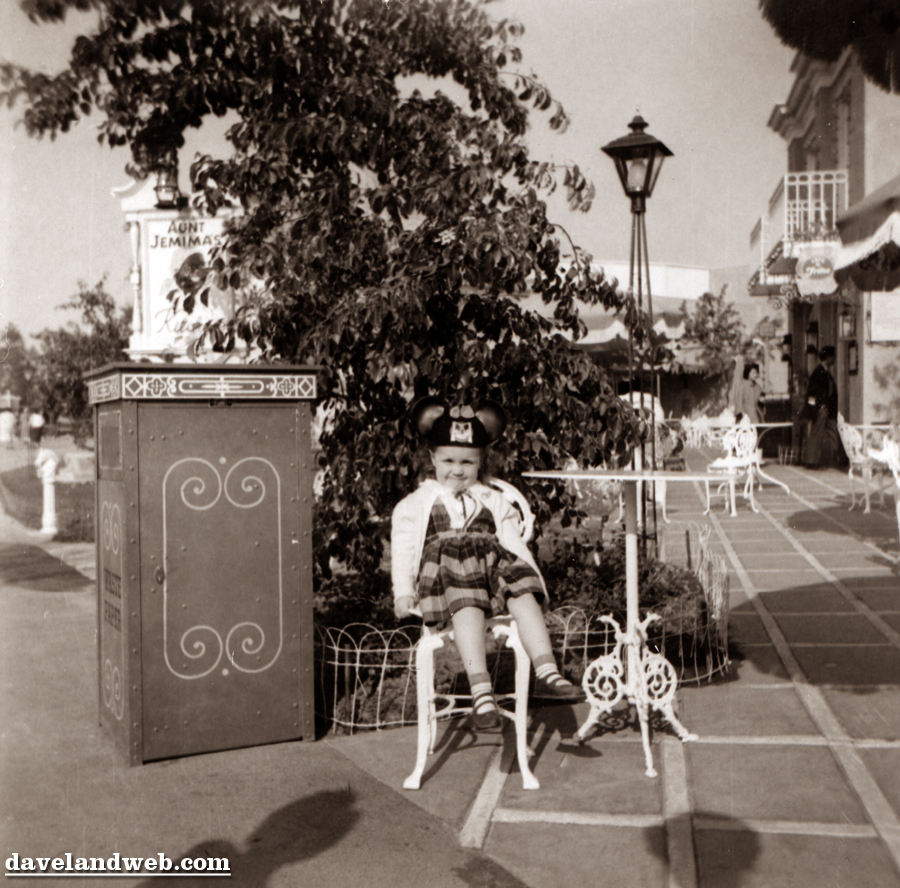 Here you can see the original location of the Casa de Fritos: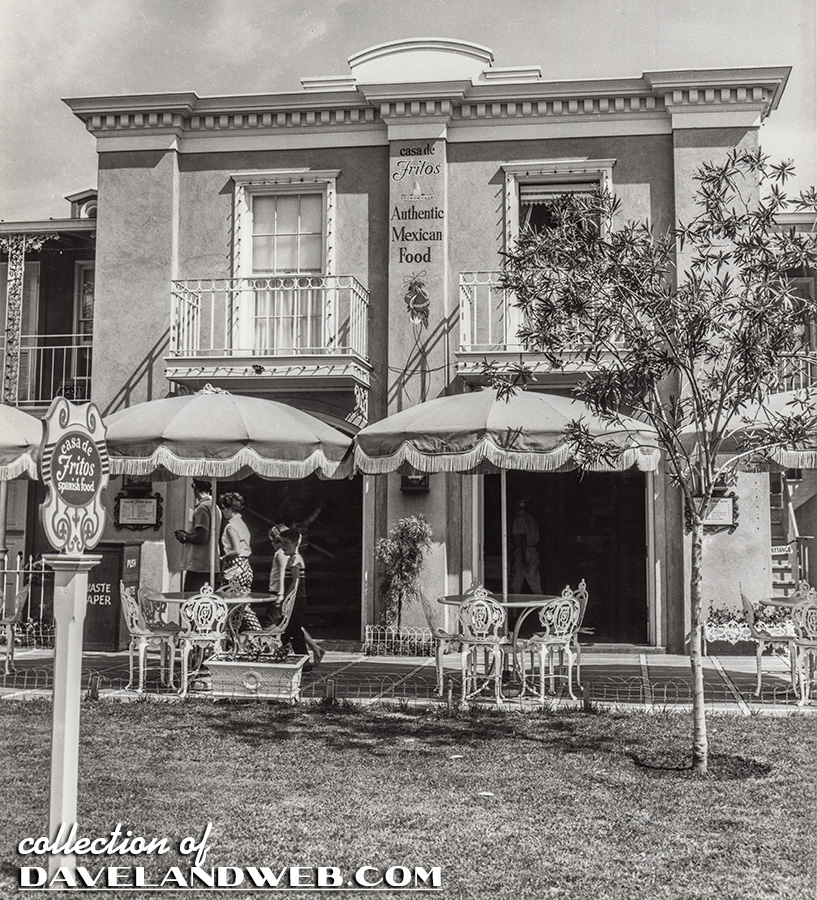 One of the few restaurants at Disneyland to get its own poster: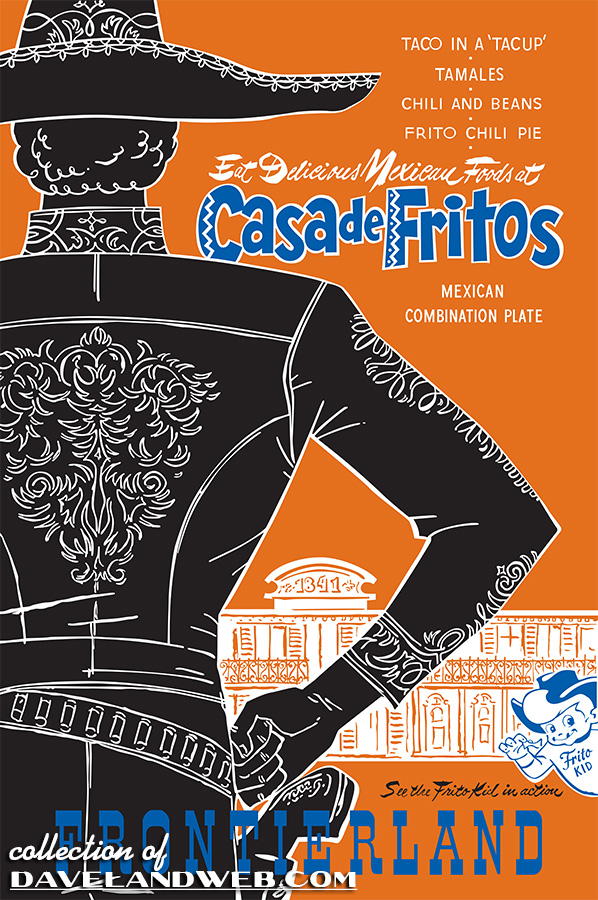 AND a matchbook! The other day, you saw the version that featured the second location.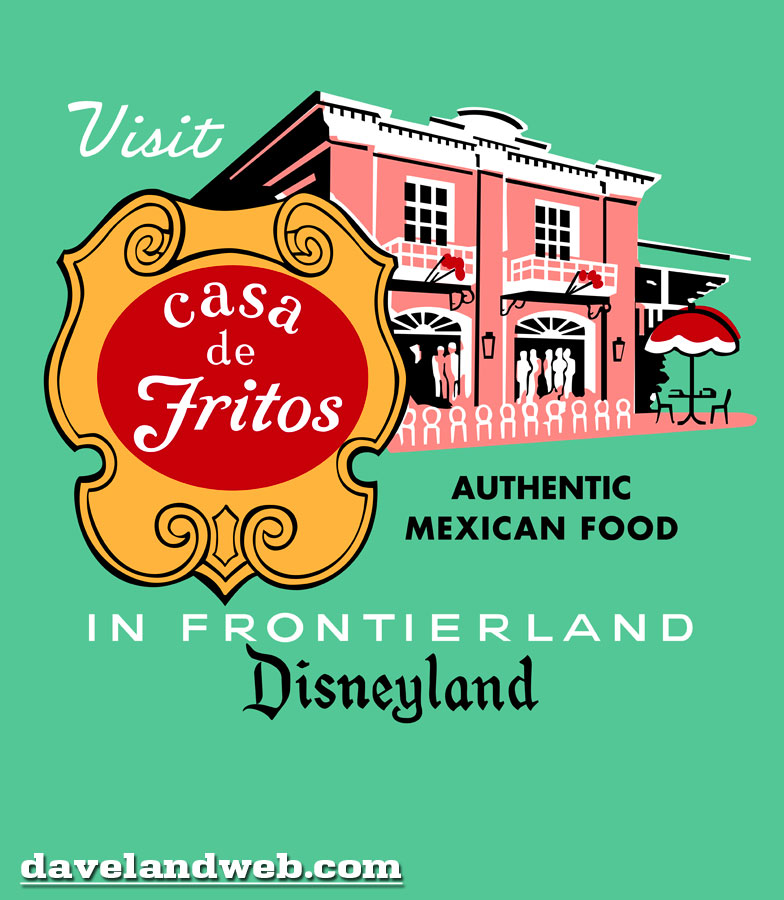 So you can see it in all its colorful glory:
Zooming in, you can see Sheriff Lucky making nice-nice with a young female. I sure hope Walt doesn't catch him doing that!
In this detailed view, you can also see Lafitte's Anchor in its original location:
Another early view of New Orleans Street and the pleasant grassy area where guests could dine: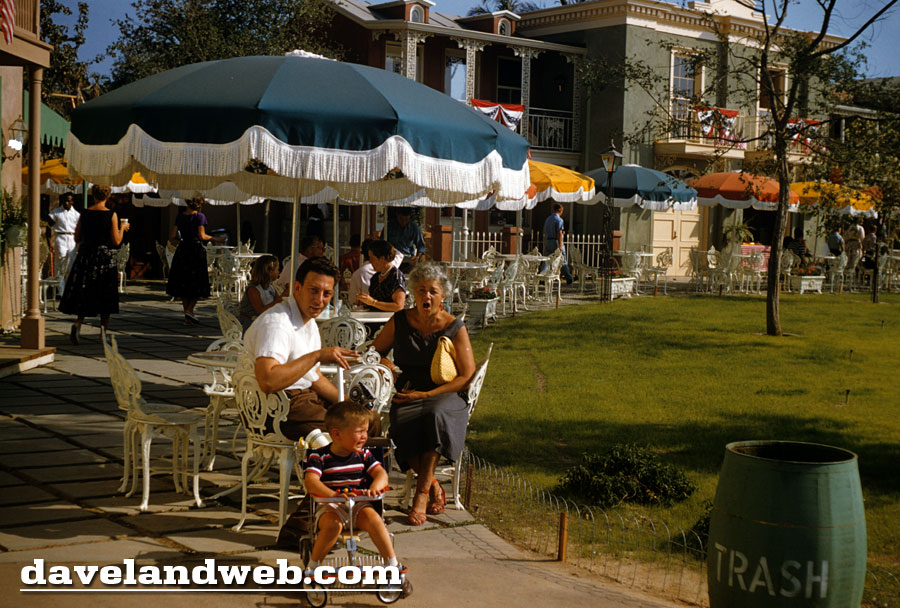 What's this? I believe I have caught Lucky again (look at the back of the photo, dead center), this time hanging out by the condiments. Somebody better dock his pay.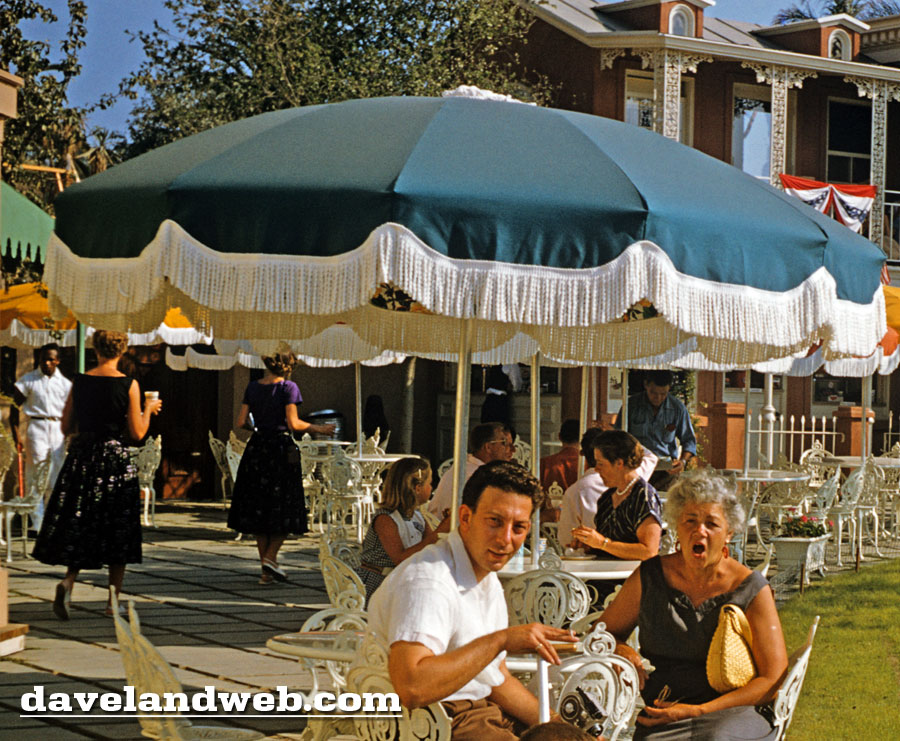 By jove, I think these guests are having the time of their lives!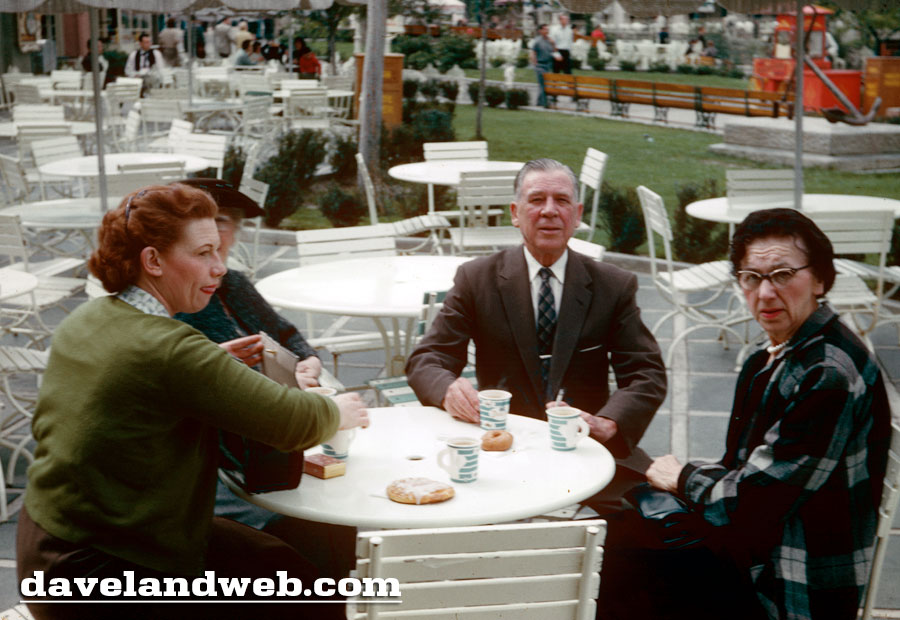 By the time this May 1959 photo was taken, Casa de Fritos was gone and Don DeFore's Silver Banjo BBQ was in!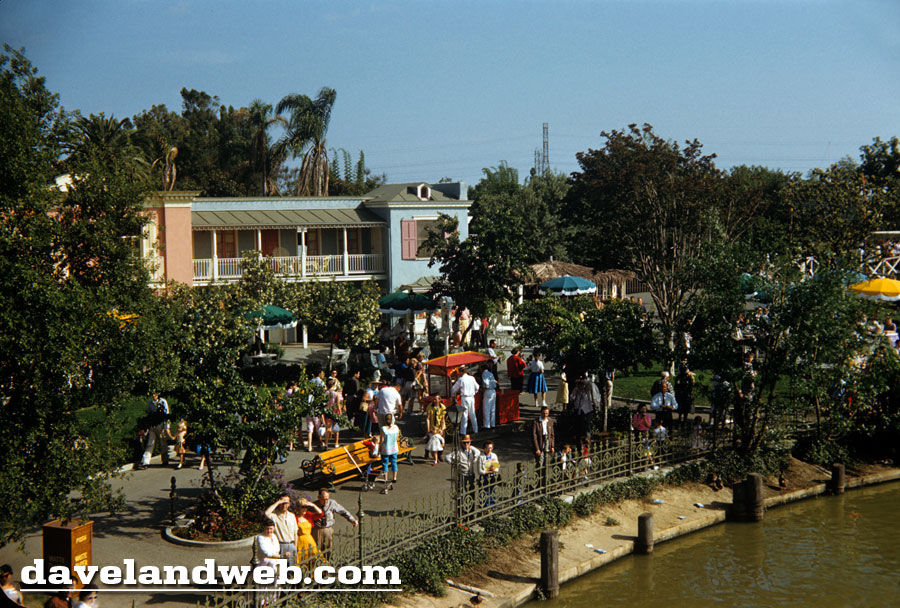 Guests are gathering around Aunt Jemima, barely visible behind the trees: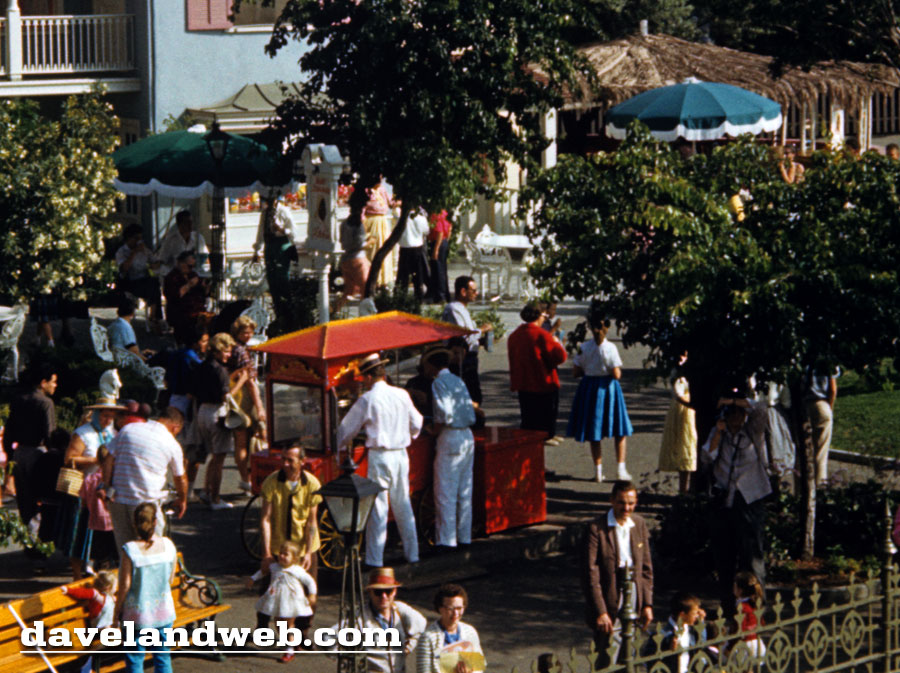 A few shots of the Aunt Jemima restaurant, which seemed to have a design identity crisis; Adventureland or Frontierland?!?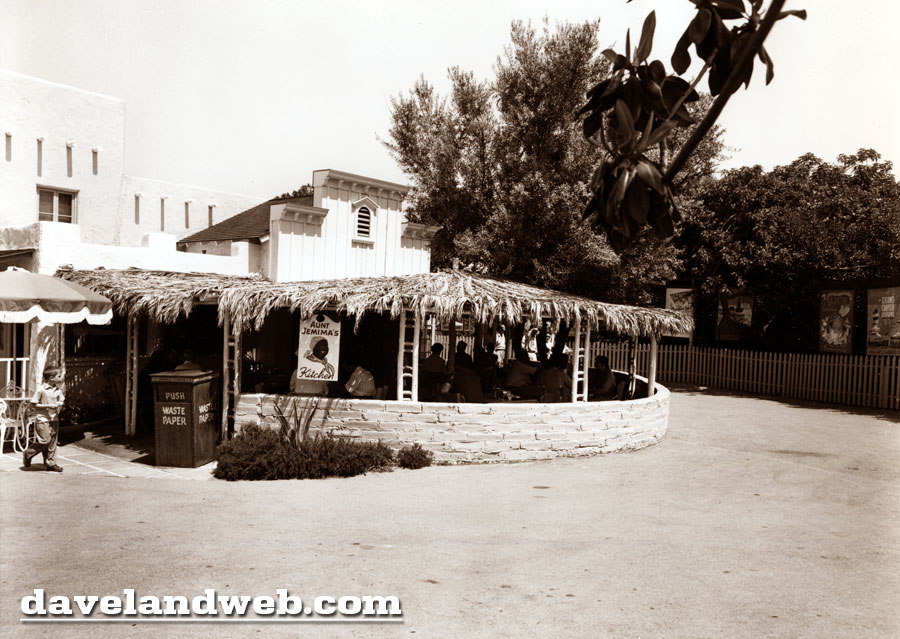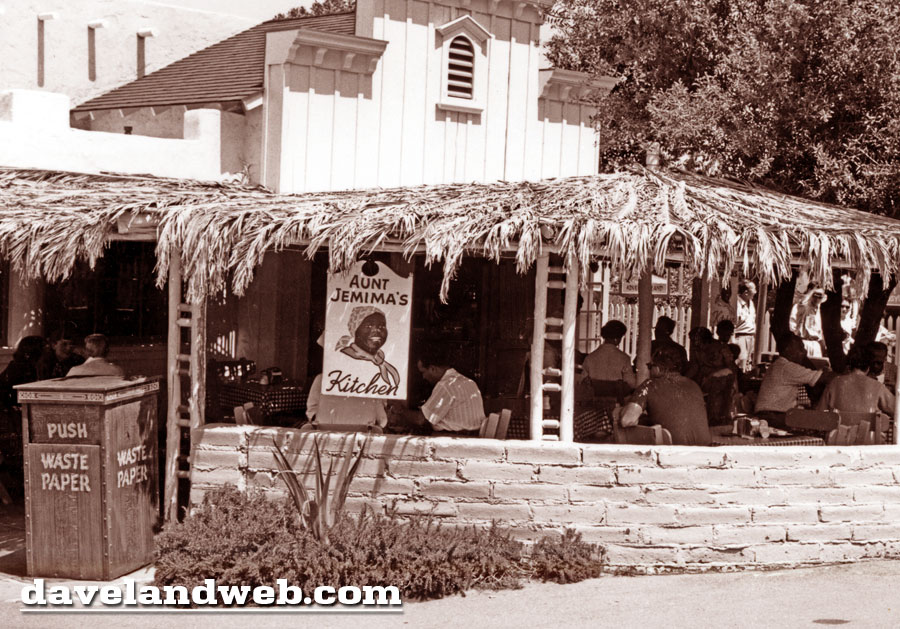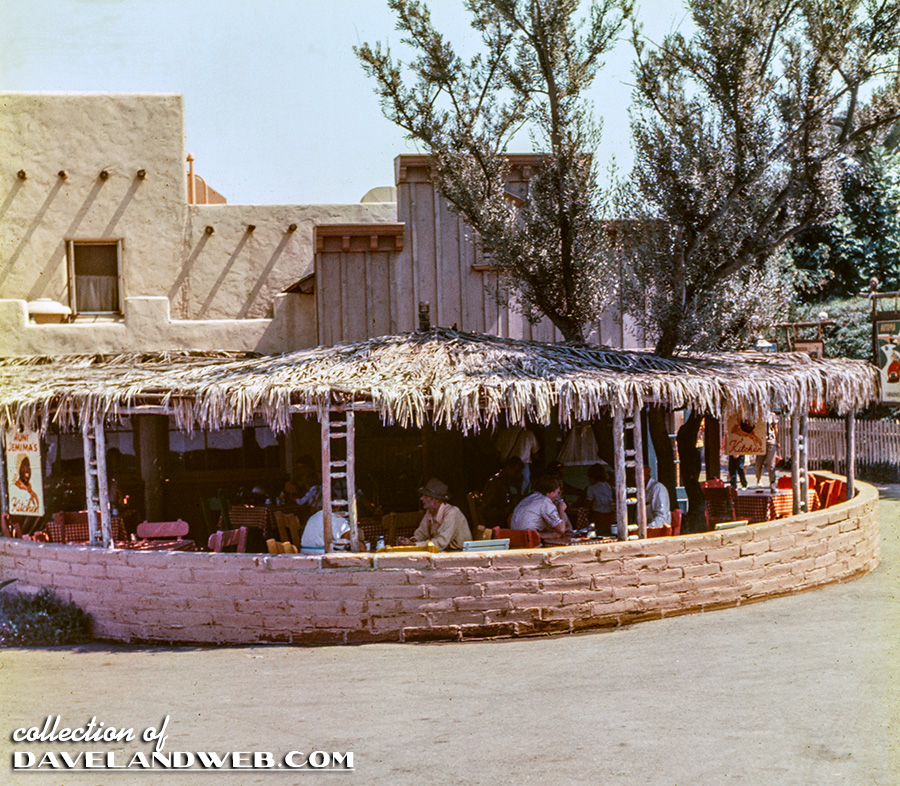 A better view of the Silver Banjo.
An even BETTER view of the SBB as we zoom in closer: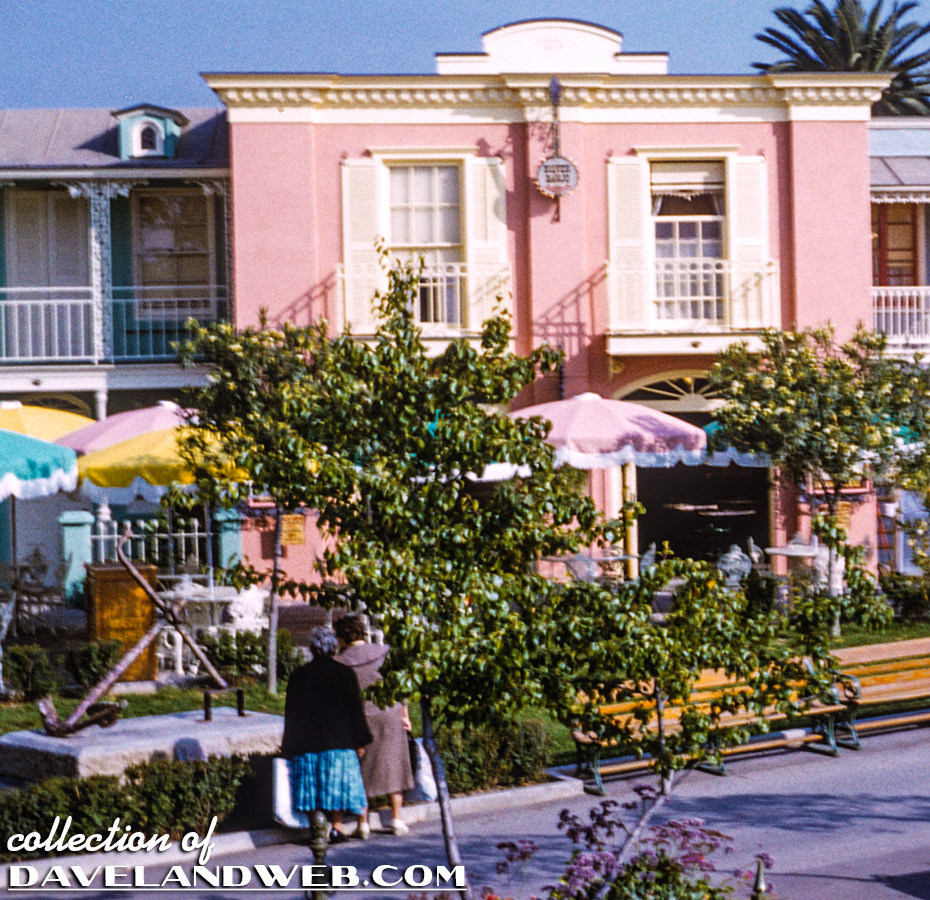 Music was popular in this area, with The Strawhatters entertaining the guests along the Rivers of America: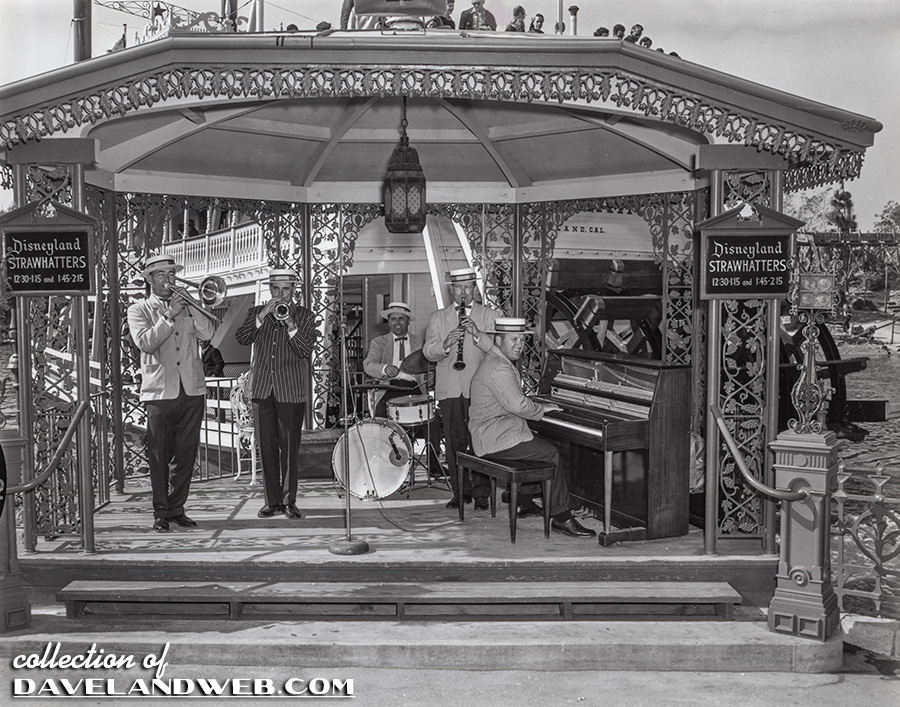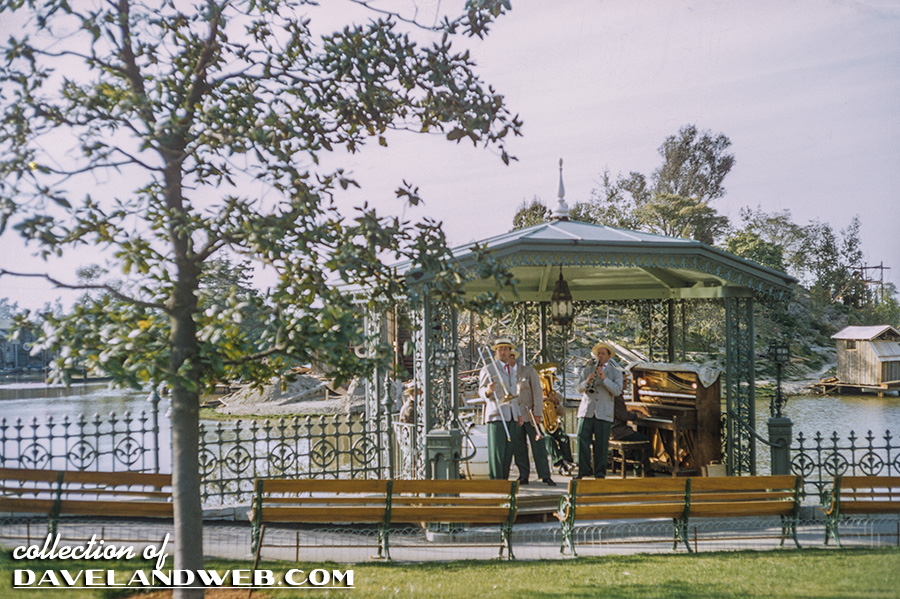 And here it is, a rare photo showing the backside of water...I mean The Strawhatters: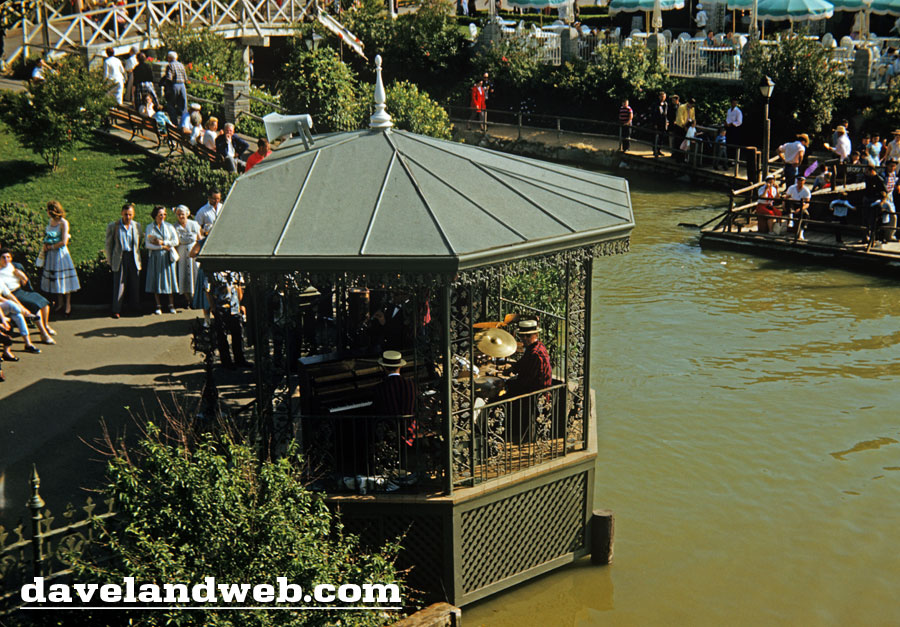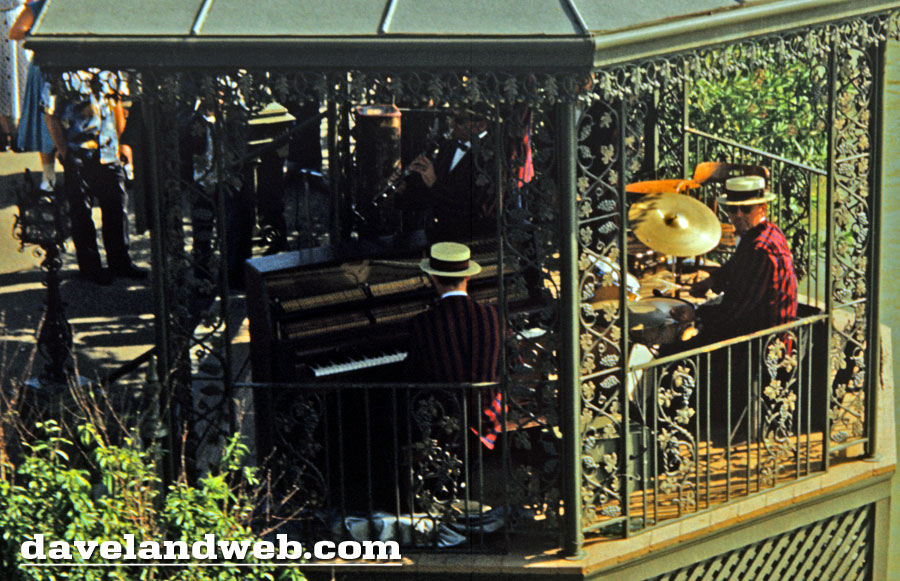 The girl on the left is very annoyed that the Strawhatters are on break.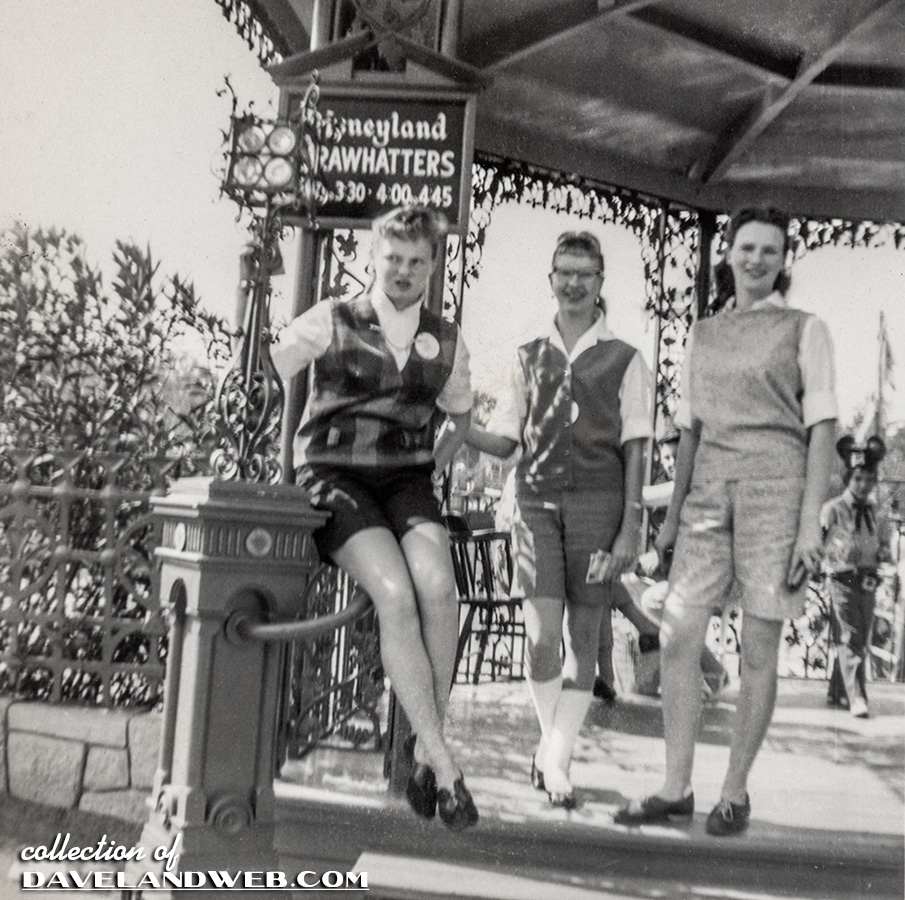 If you didn't have an appetite for BBQ or Pancakes, you could always much on popcorn: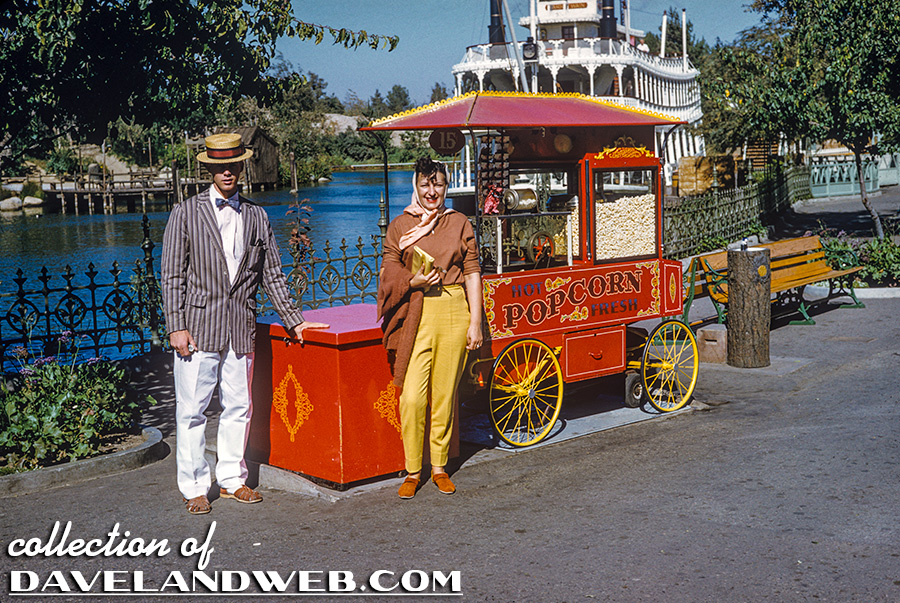 This last photo shows the beautiful view one was able enjoy when dining in this area, as well as Lafitte's Anchor. No wonder it was so popular!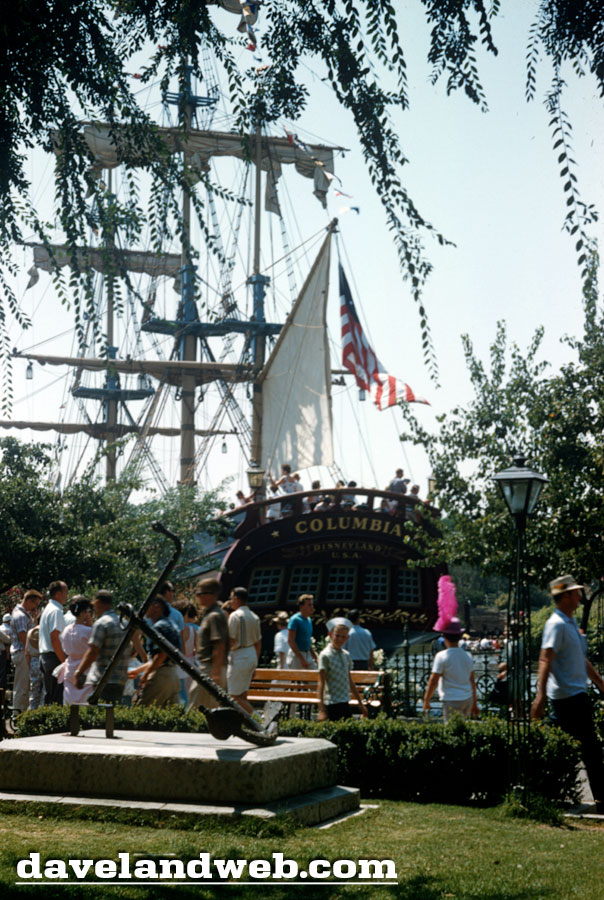 See more vintage & current Disneyland New Orleans Street photos on my Aunt Jemima/New Orleans Street web page.
Note to all Disneyland collectors: Olszewski Studios is ready to release the Fantasyland base. After completing Main Street U.S.A., the talented Robert Olszewski began tackling Fantasyland. The quality and detail on Robert's work is truly amazing.