Seeing Walt's Apartment in Town Square is the ultimate Holy Grail at Disneyland for me. Trailing a bit down on the list is the Fantasyland Skyway Station. It's not because of its design or because of any connection to Walt. It's mainly because it sits on a hill, hidden behind trees, virtually abandoned for almost 20 years. I would love to go back in time and explore this structure.
In this 1956 color view, you can see a gigantic faux book.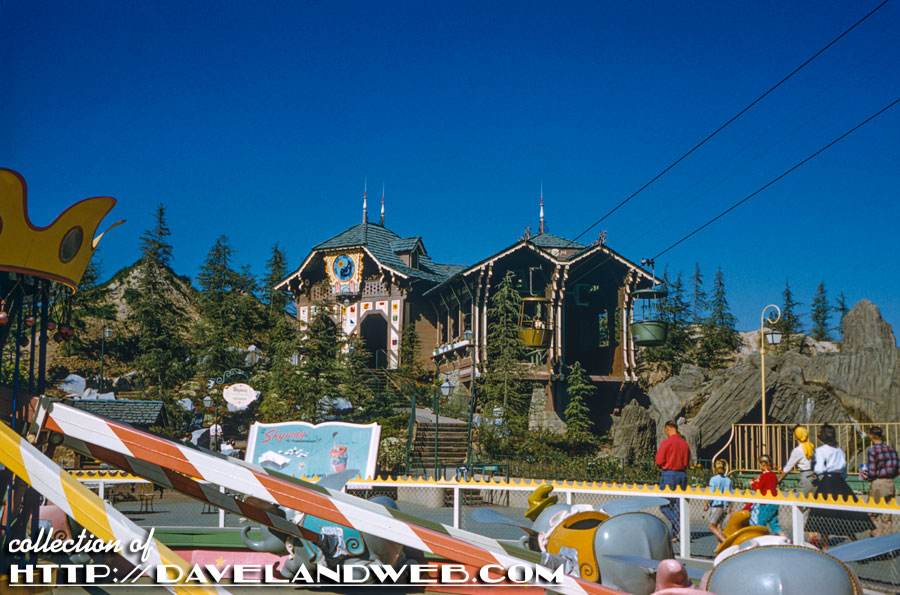 This image shows you that the faux book is a promotional piece advertising the Skyway and its journey across the park to Tomorrowland.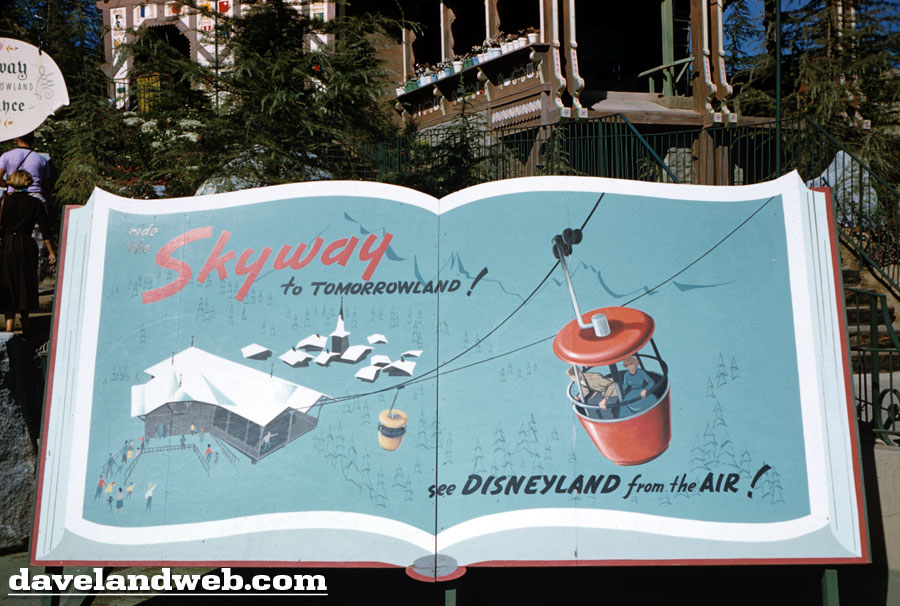 The original round Skyway buckets sailed from the Alpine themed Fantasyland station towards the Chicken of the Sea Pirate Ship Restaurant, over Snow Hill (eventually the site of the Matterhorn), and onto its final destination of the Tomorrowland Skyway Station.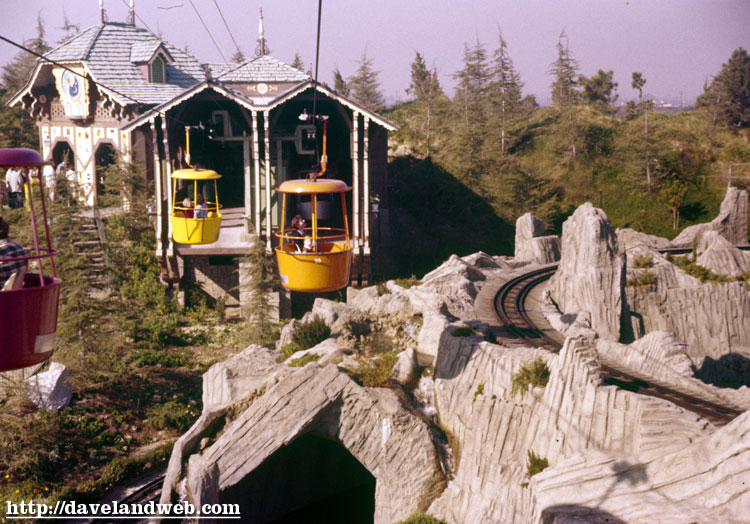 This shot was taken from the pathway up to the Skyway Station: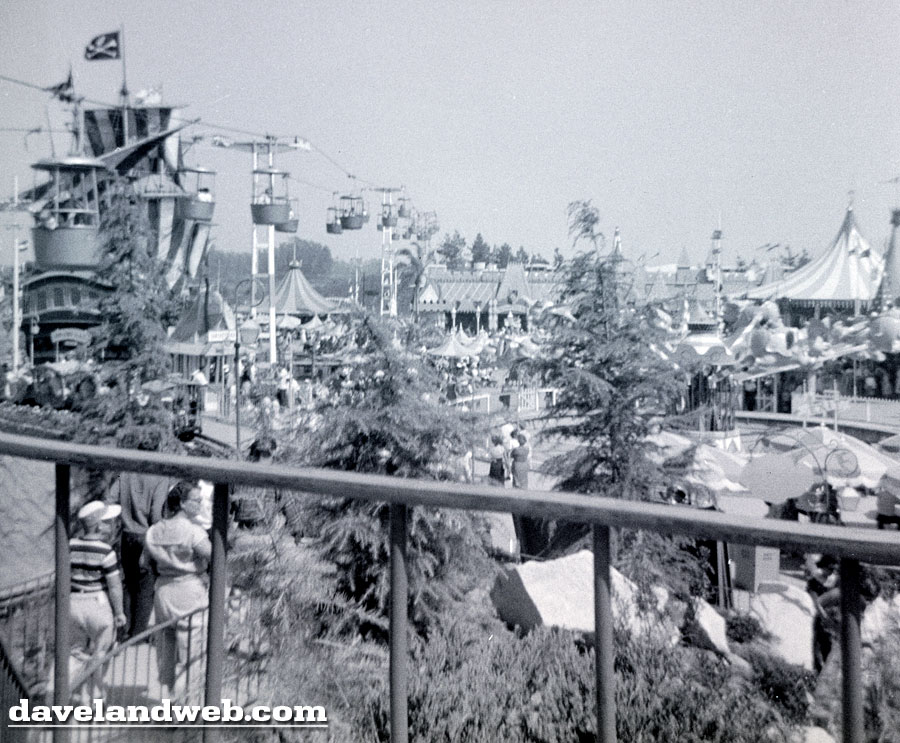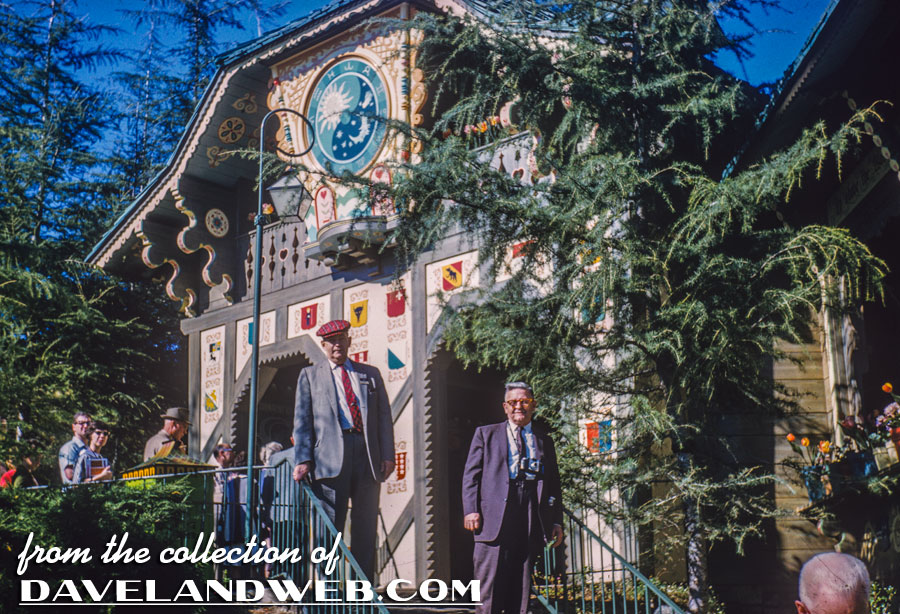 Note the signage on the left of this vintage shot: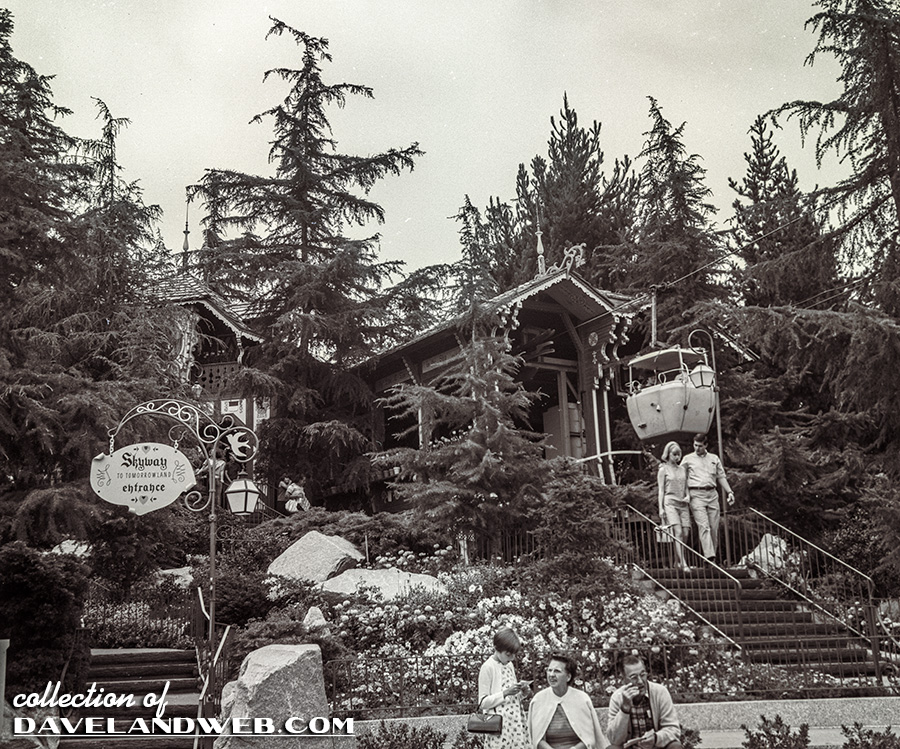 Amazingly enough, the same sign is still there today, sans the Skyway designation: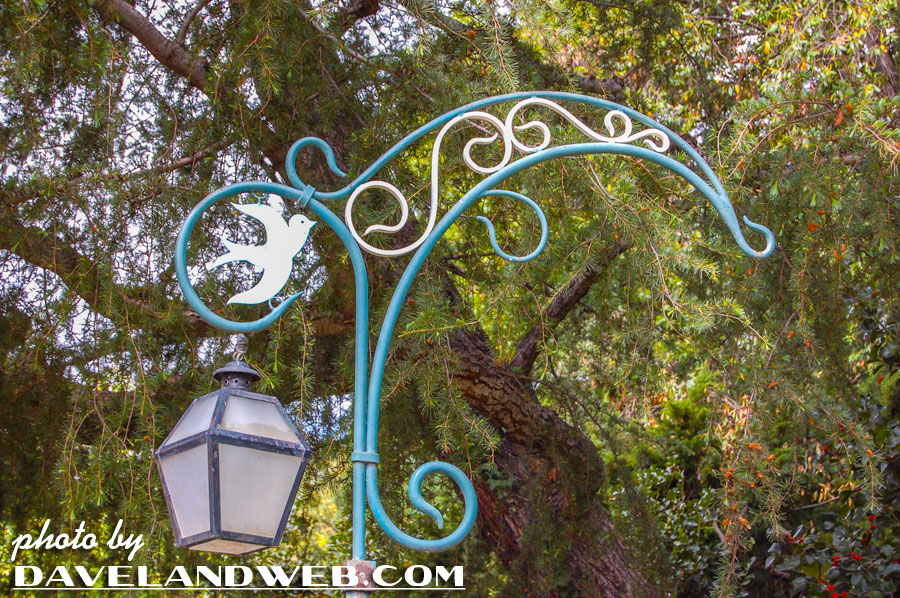 Behind the snack/souvenir carts, you can see the steps that lead up to the station: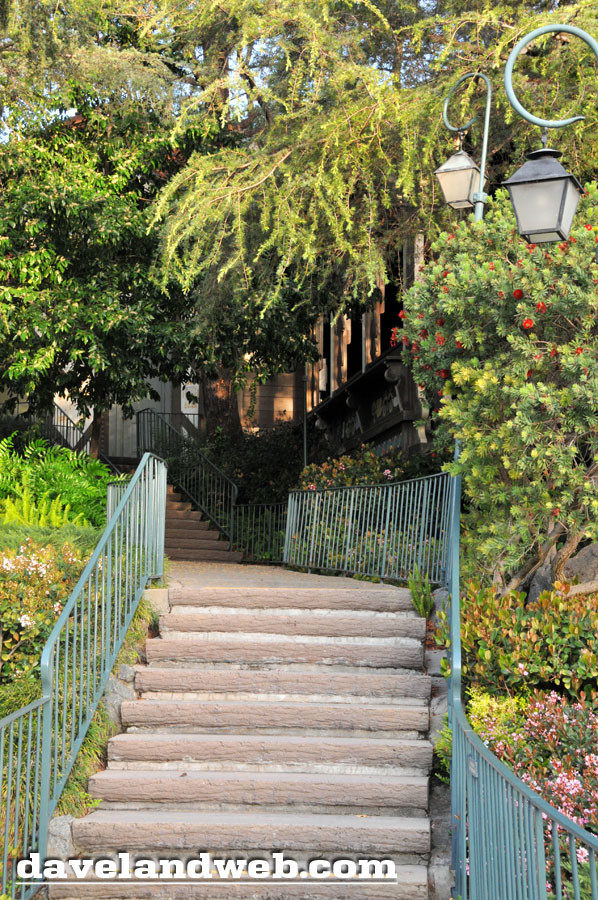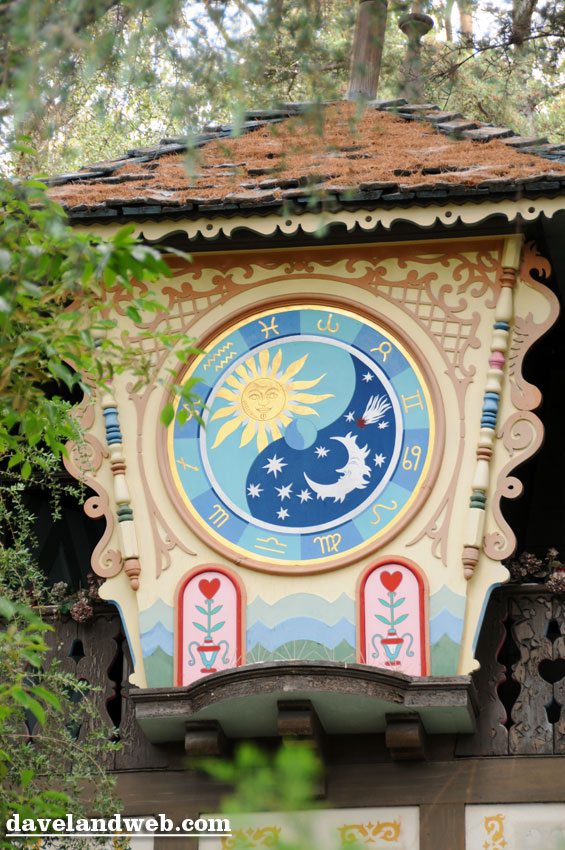 This is what the interior looked like about 4 years ago: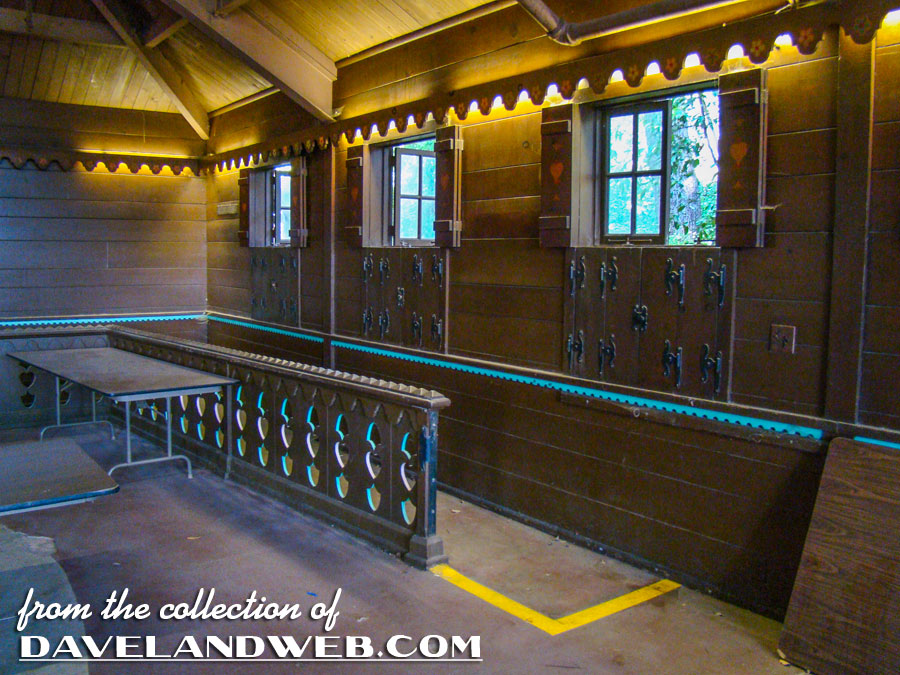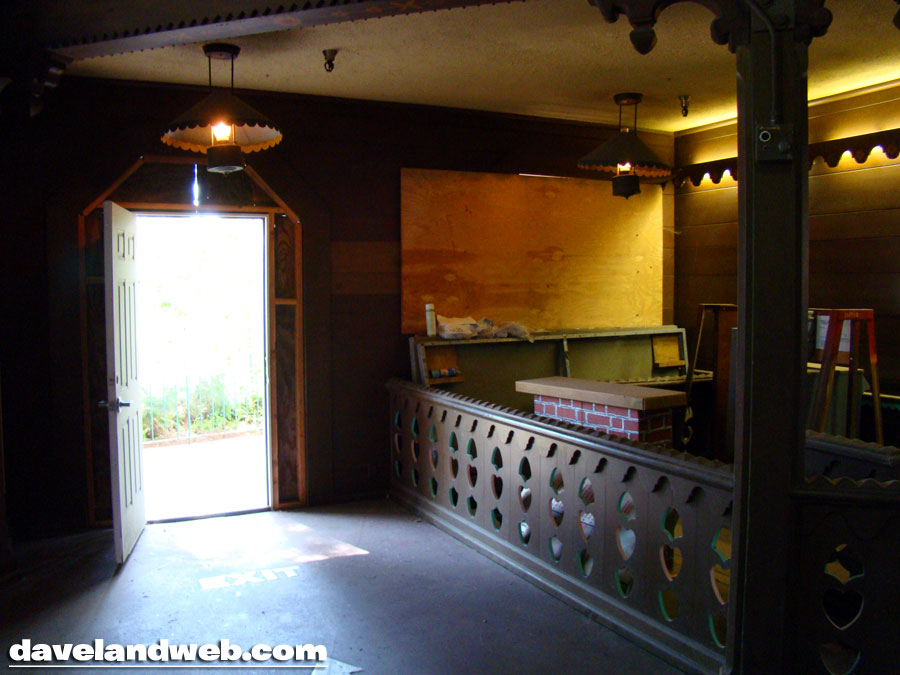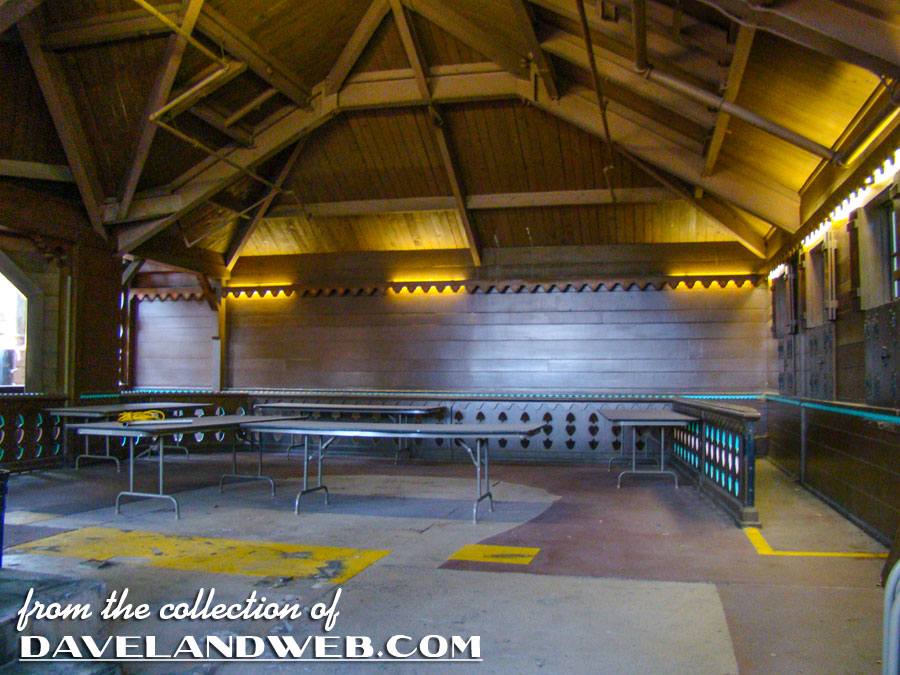 Before: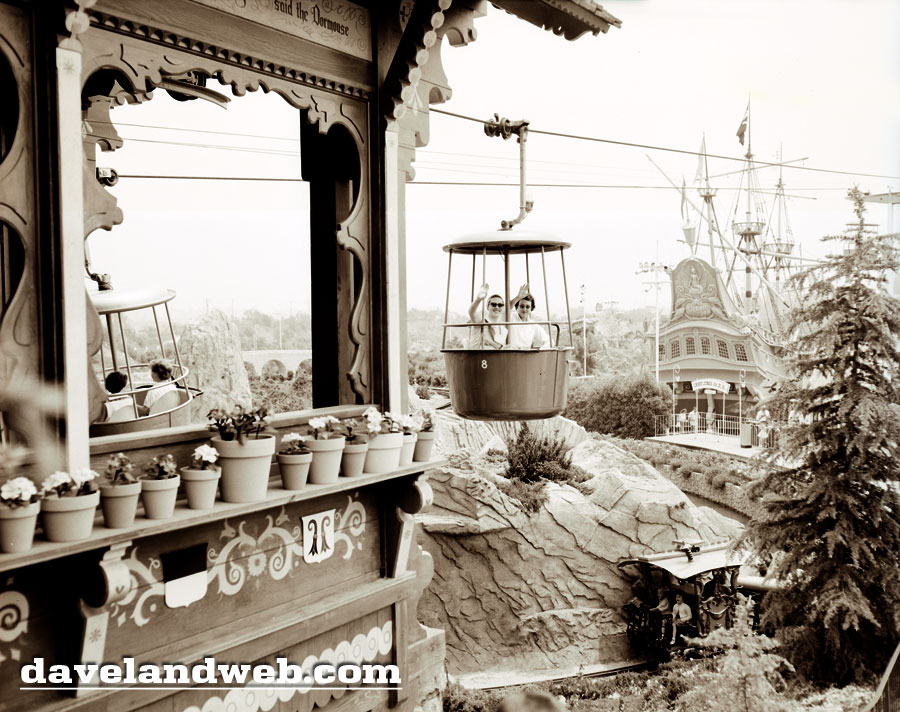 After (I wonder where the flower pots are now?):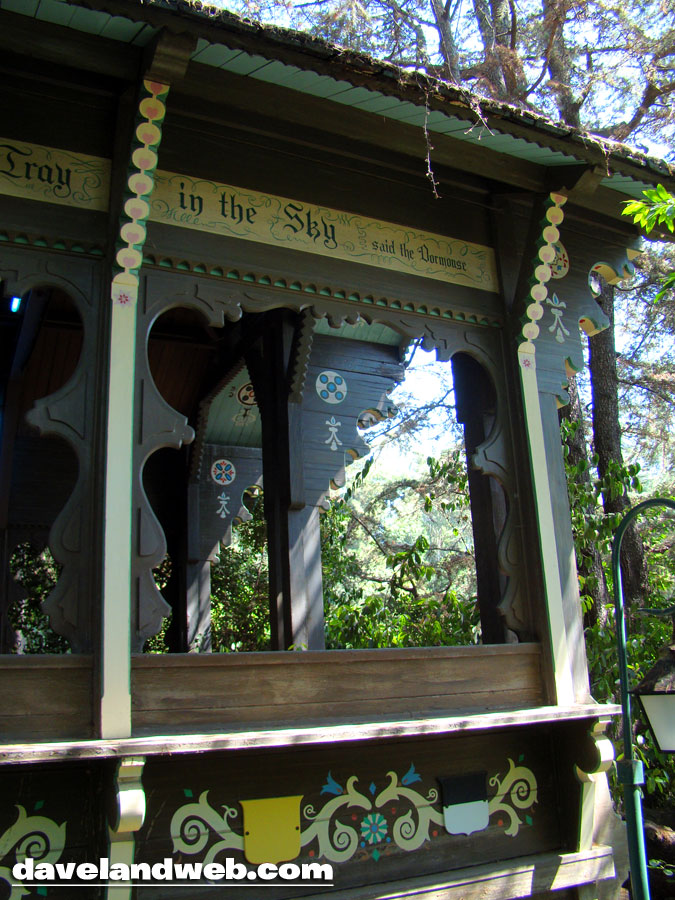 Many (including myself) have suggested that this would be a great place for a Princess Meet-And-Great; it's got the history of the park behind it and it's already appropriately themed. However, there would be accessibility issues and those could keep this building from being used for anything other than the occasional company function.
See more vintage & current Disneyland Skyway photos on my Skyway web page.