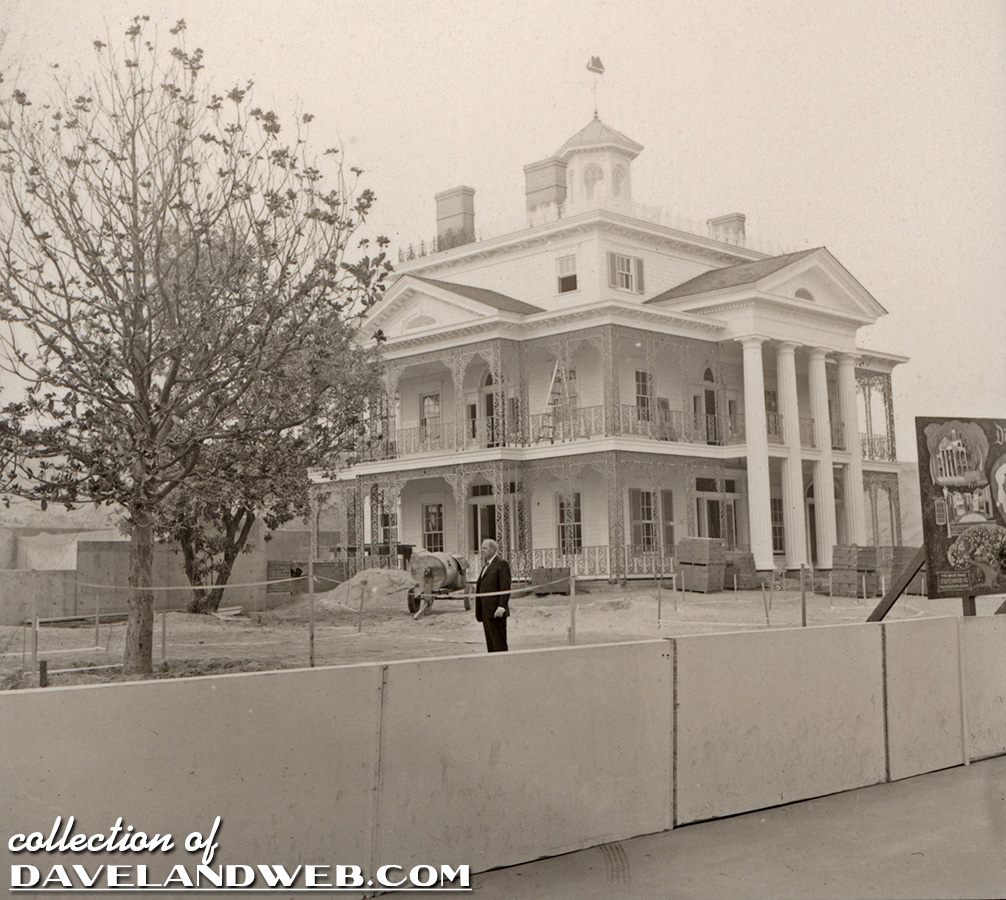 Welcome Foolish Mortals! You have arrived at The Haunted Mansion BEFORE it was open. I would need to make two trips to my favorite attraction, as I would definitely want to see it under construction as well as be able to ride through it.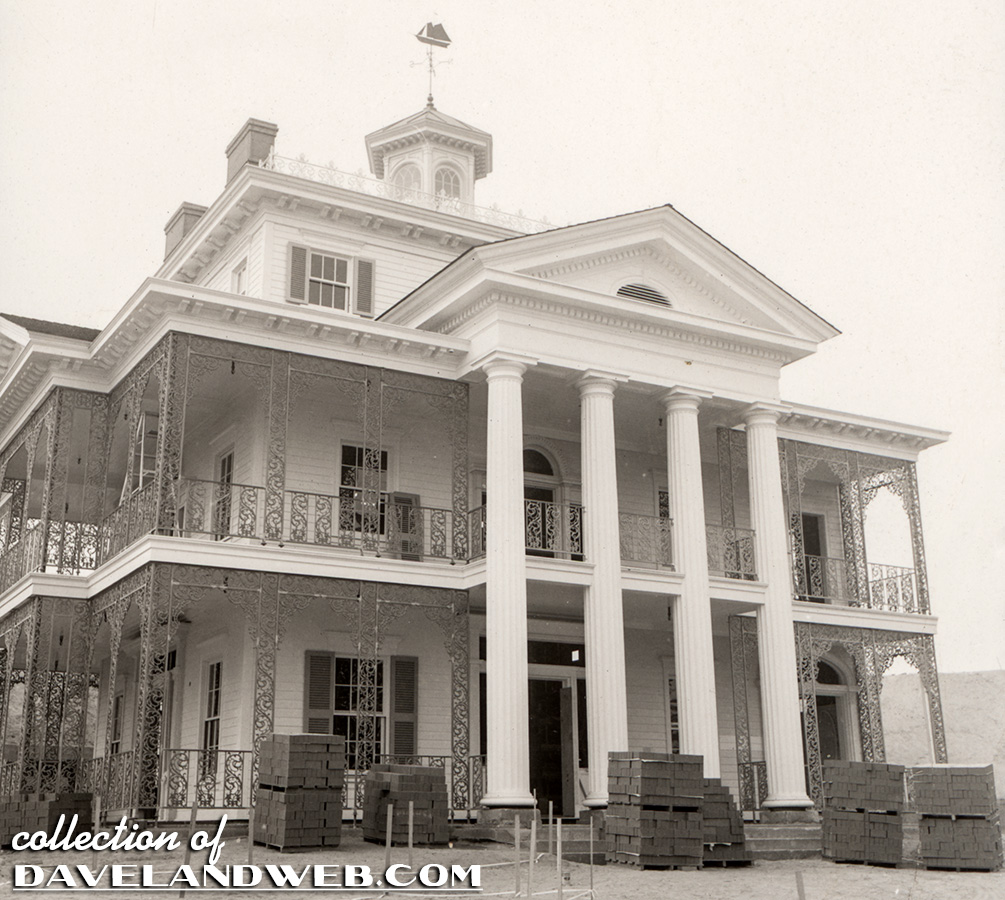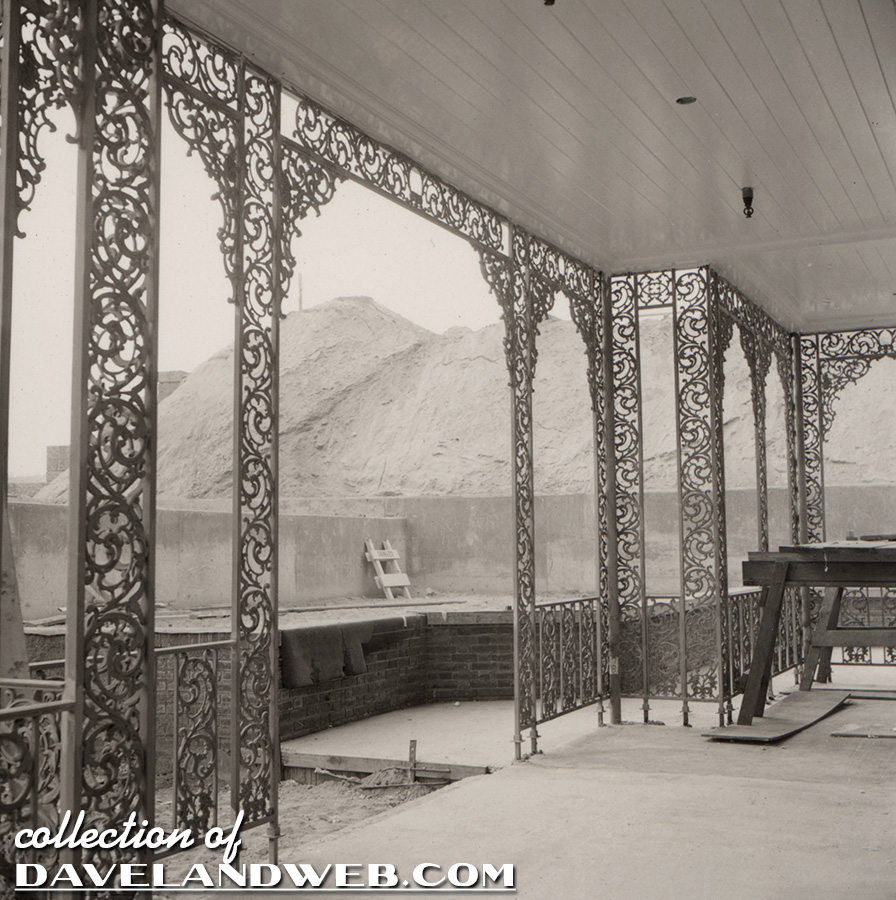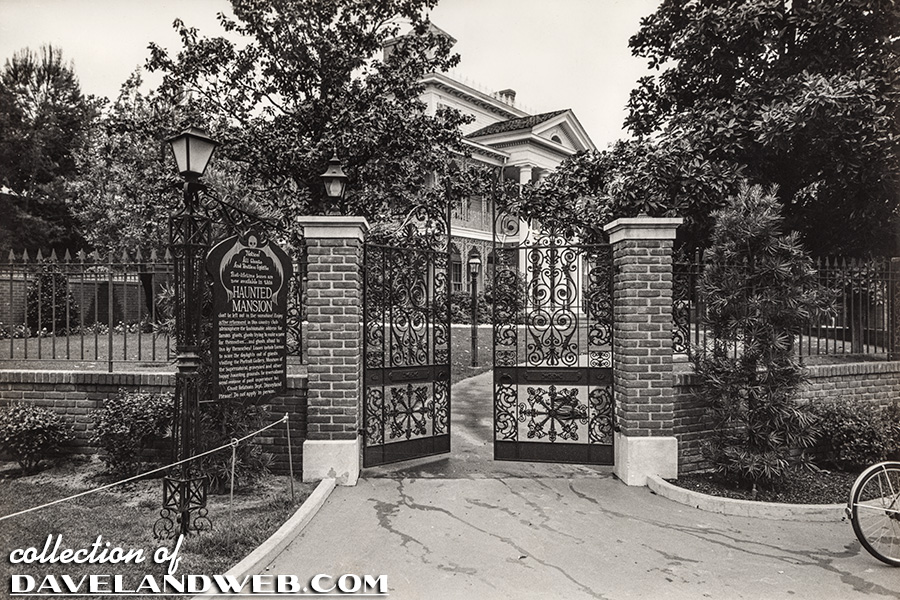 Even the pre-opening signage is fascinating to detail-nerds like me: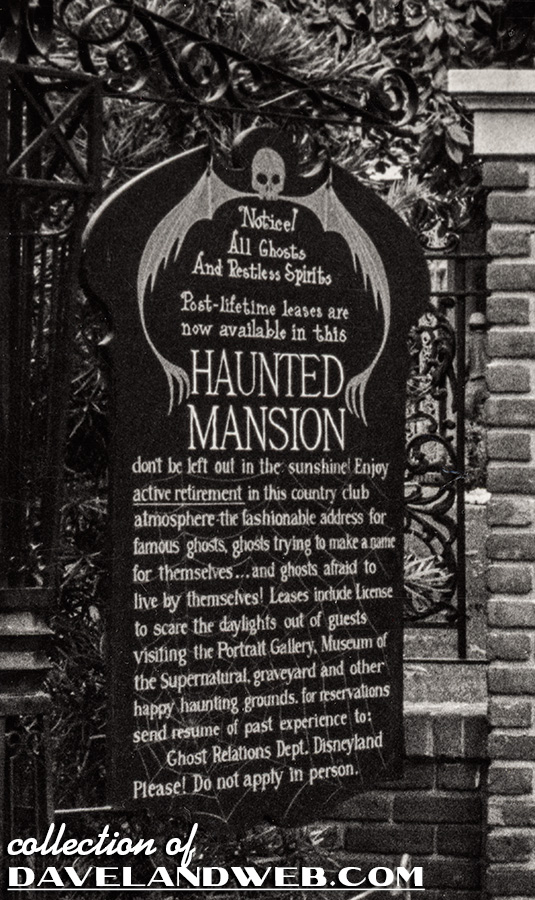 And in not-so-living color: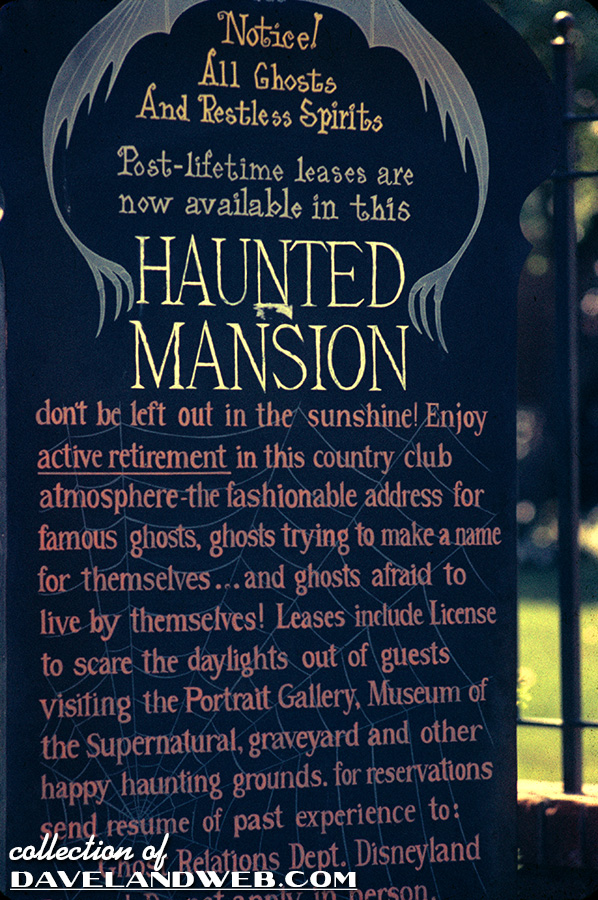 Everyone here is just dying to get in: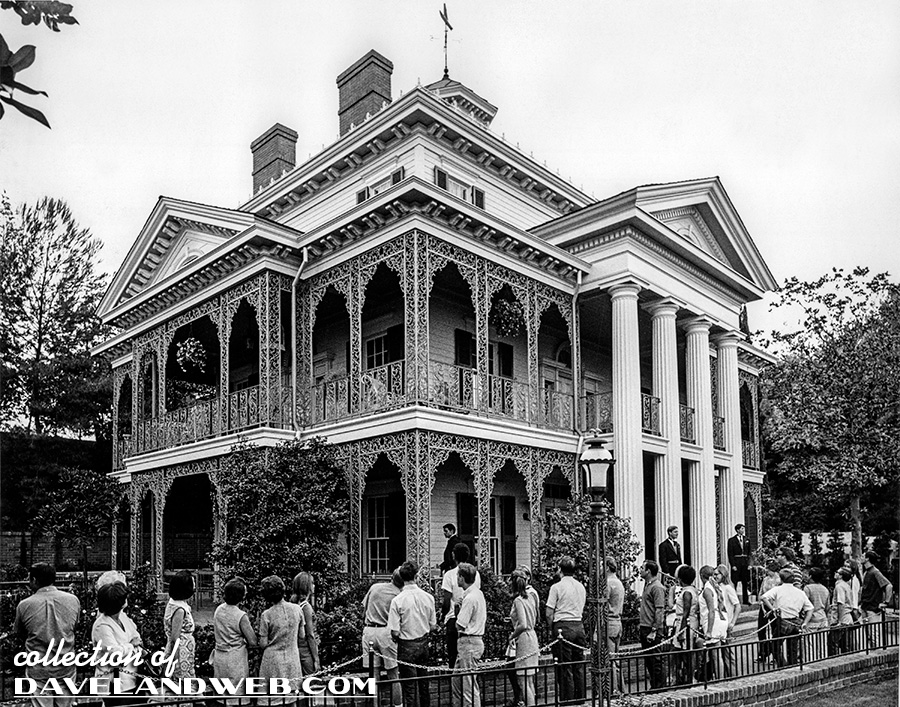 One of the highlights of a vintage attraction trip to the Mansion would be to see Marc Davis' original stretch-portraits: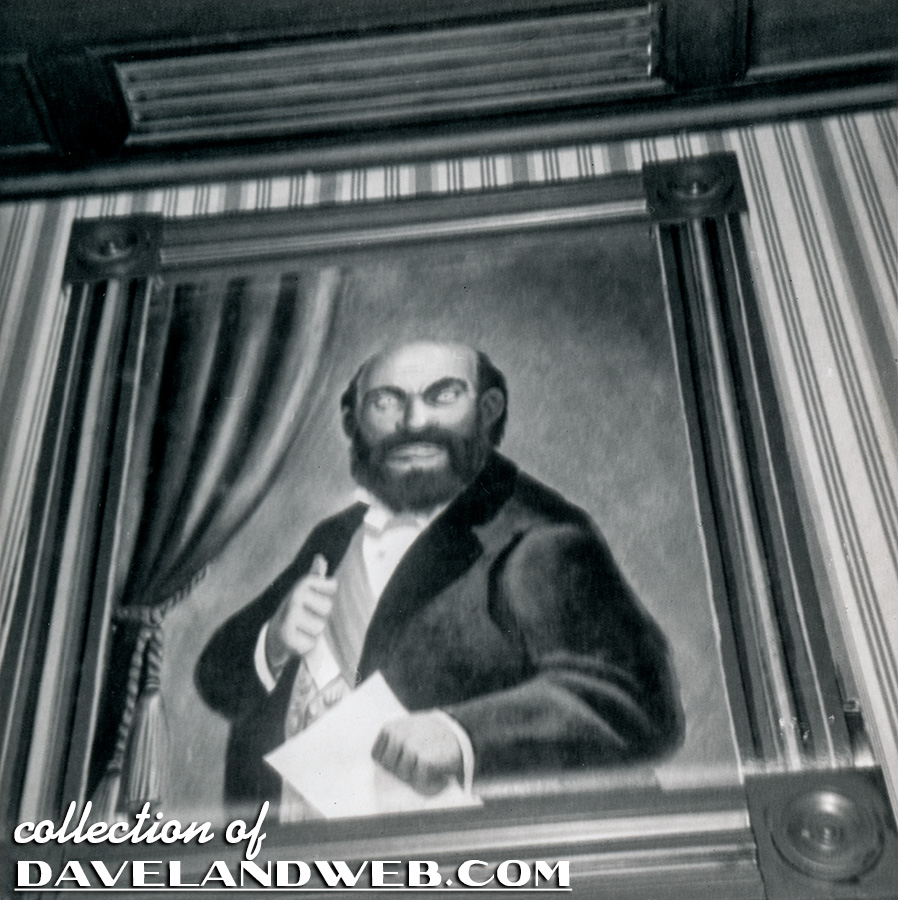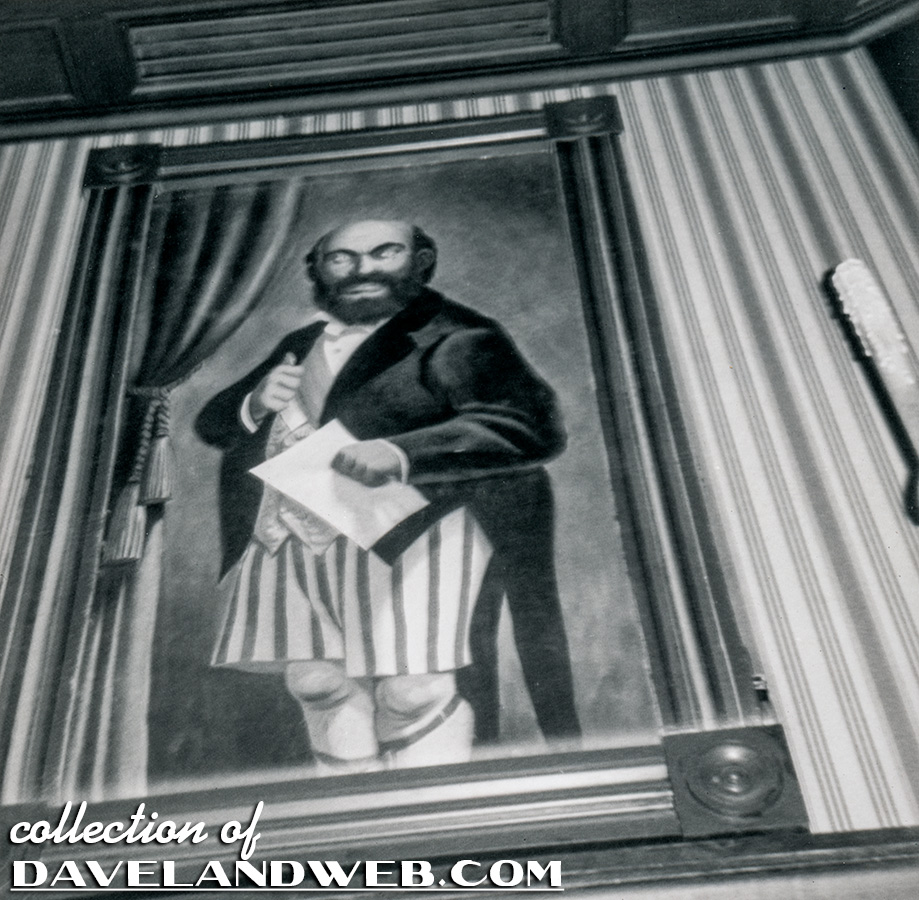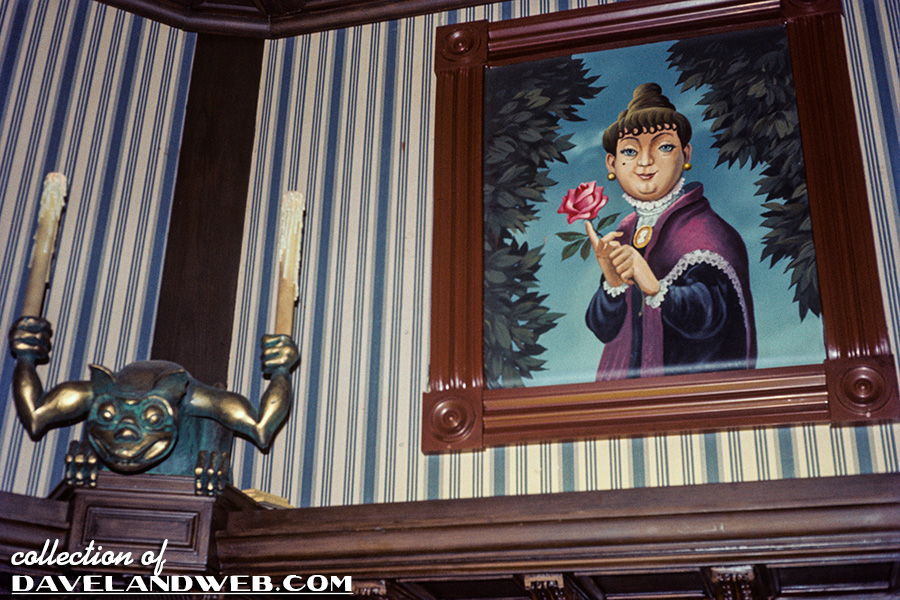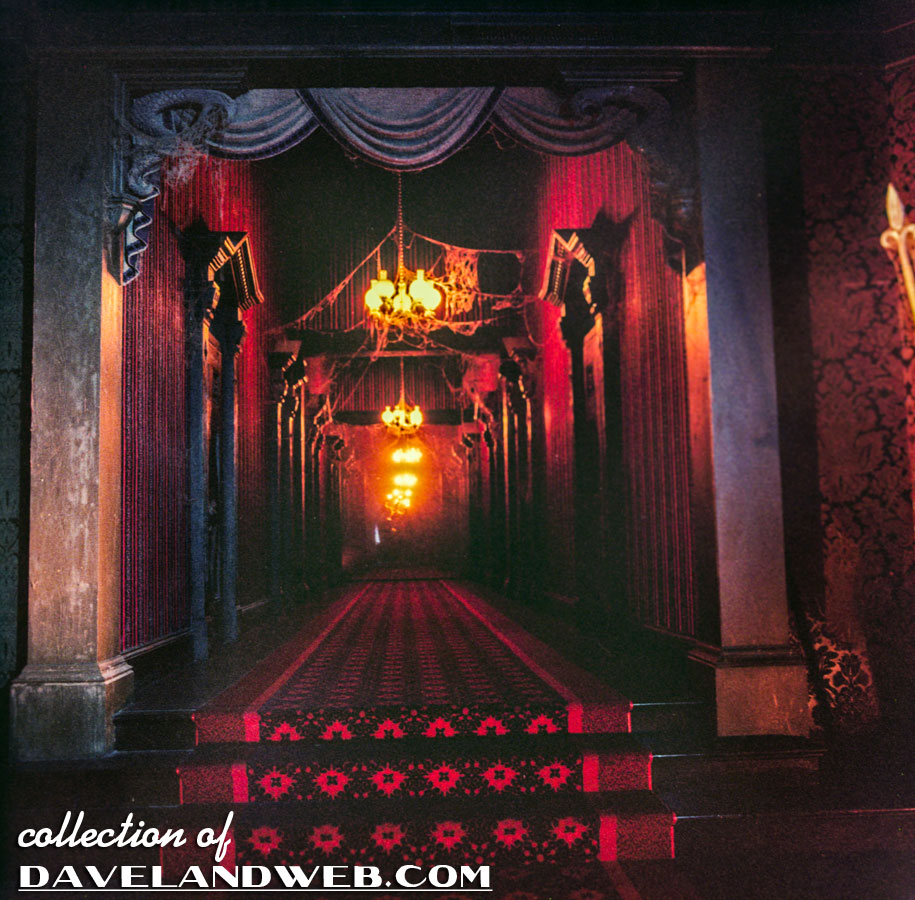 Obviously, the person who took this vintage view of Leota used a flash. They must not have listened very well to the Ghost Host.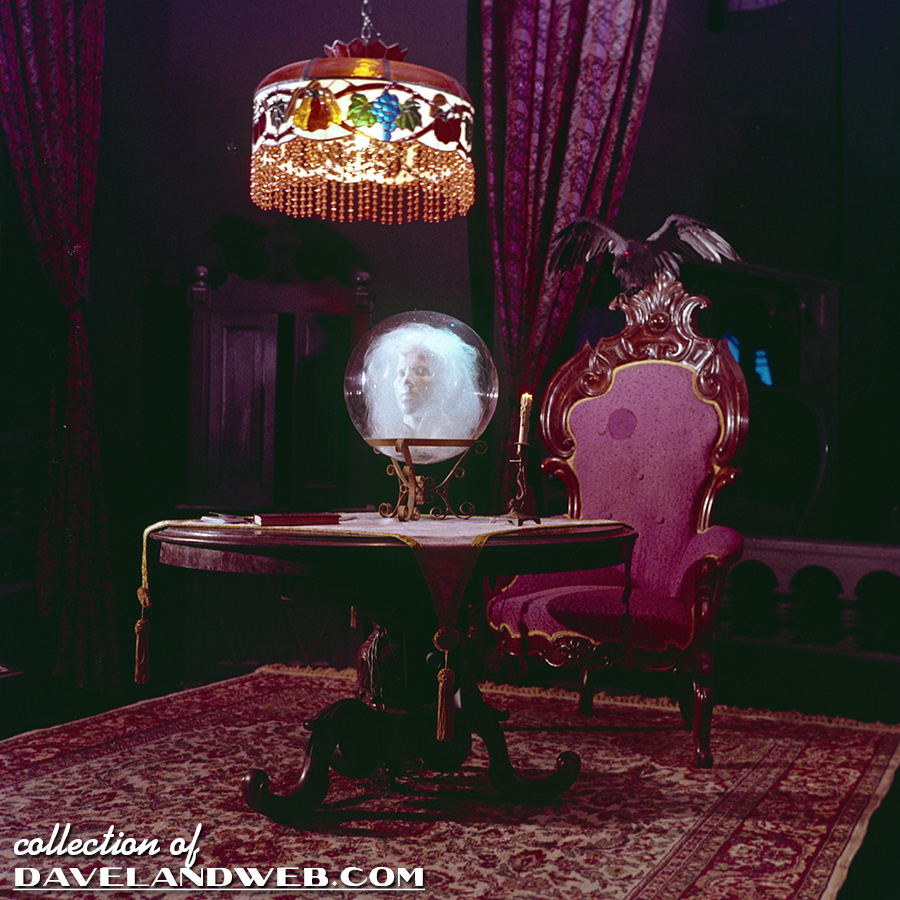 Three shots from the original film clip of Leota Toombs: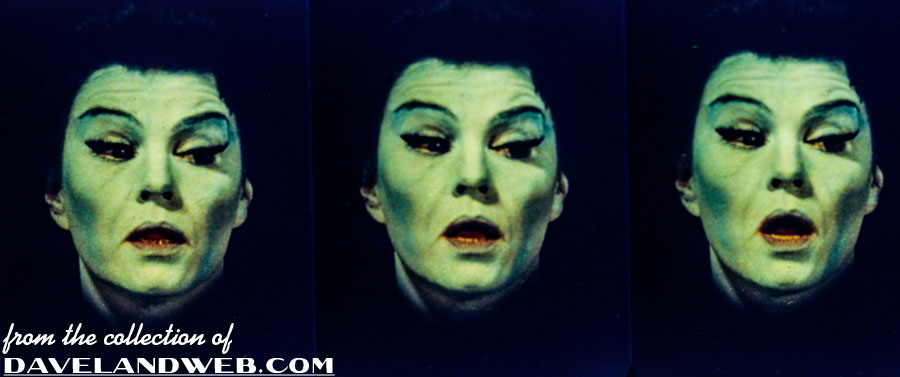 Oh how I love the ballroom, and especially the sound of the organ playing "Grim Grinning Ghosts" as a lilting waltz: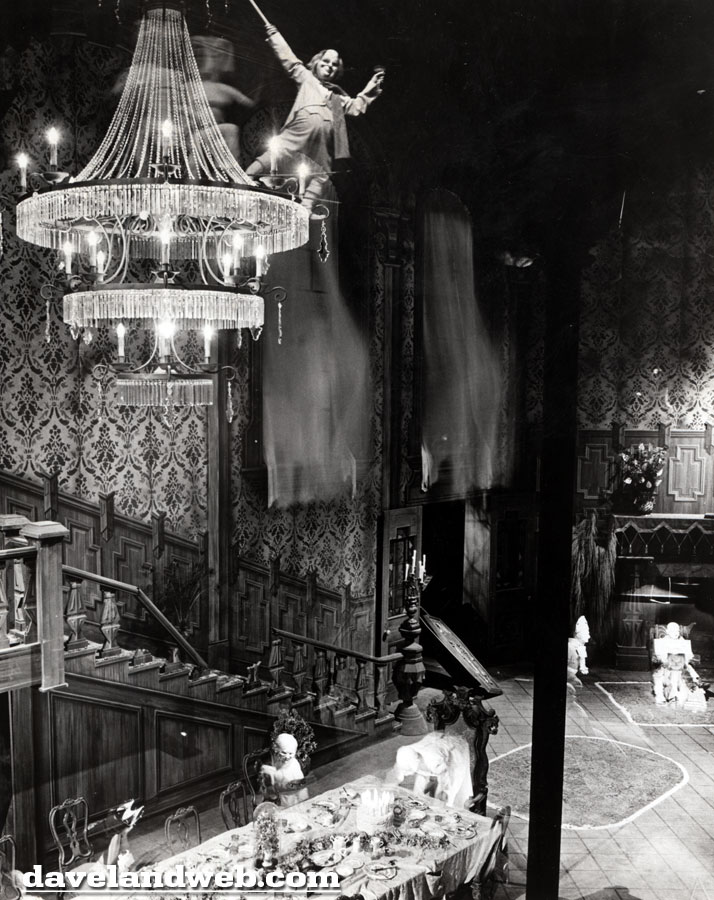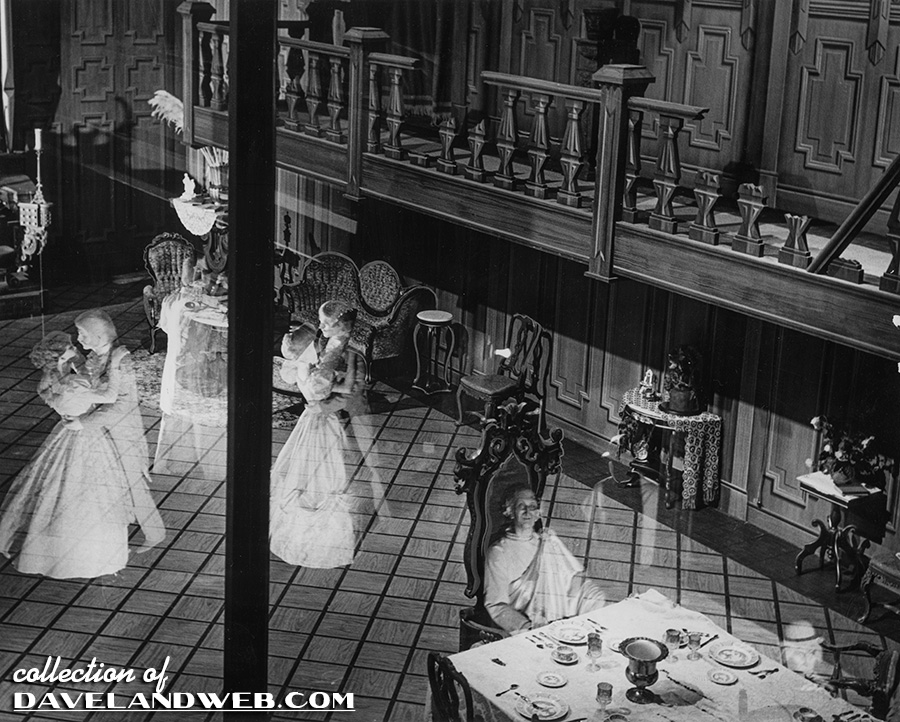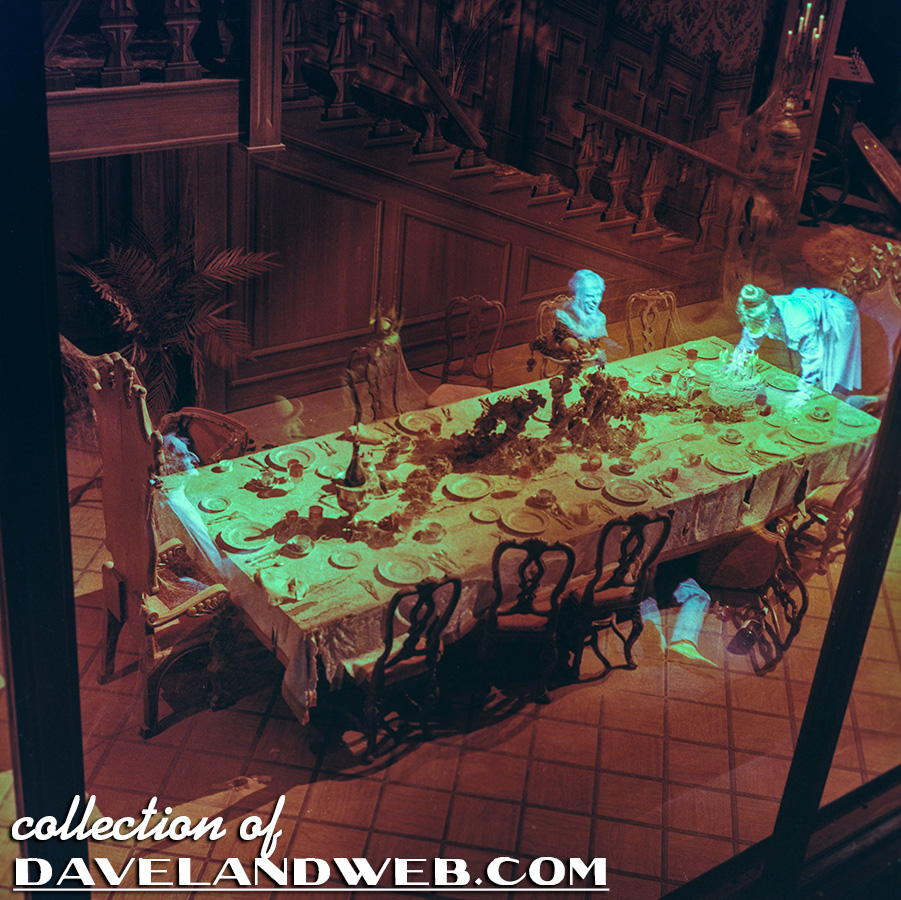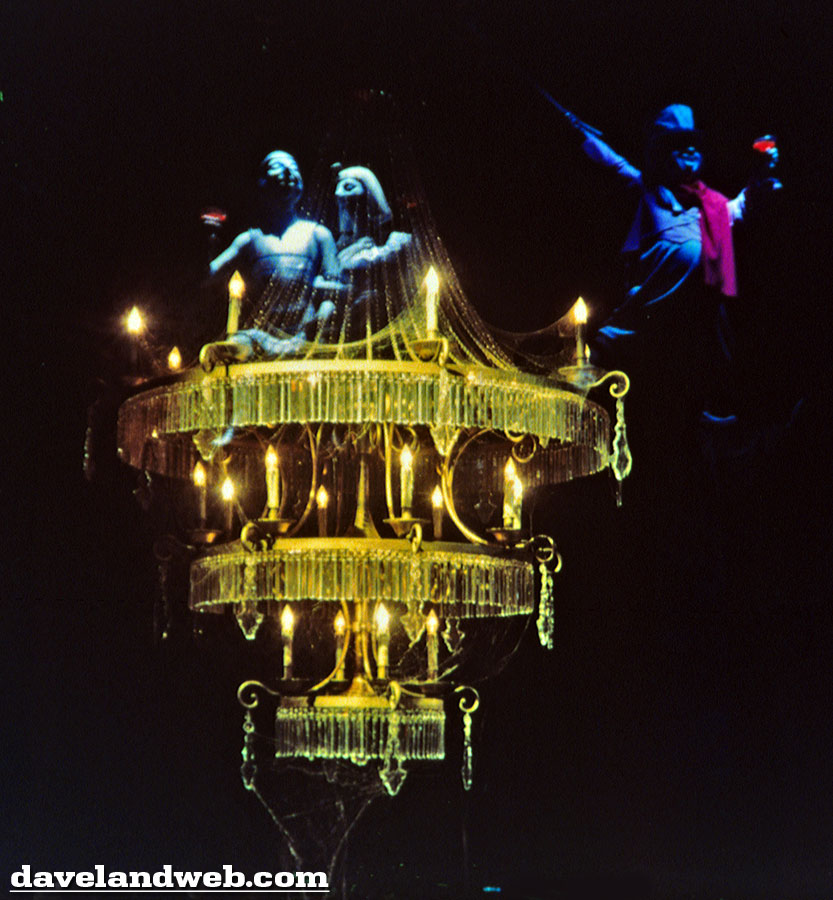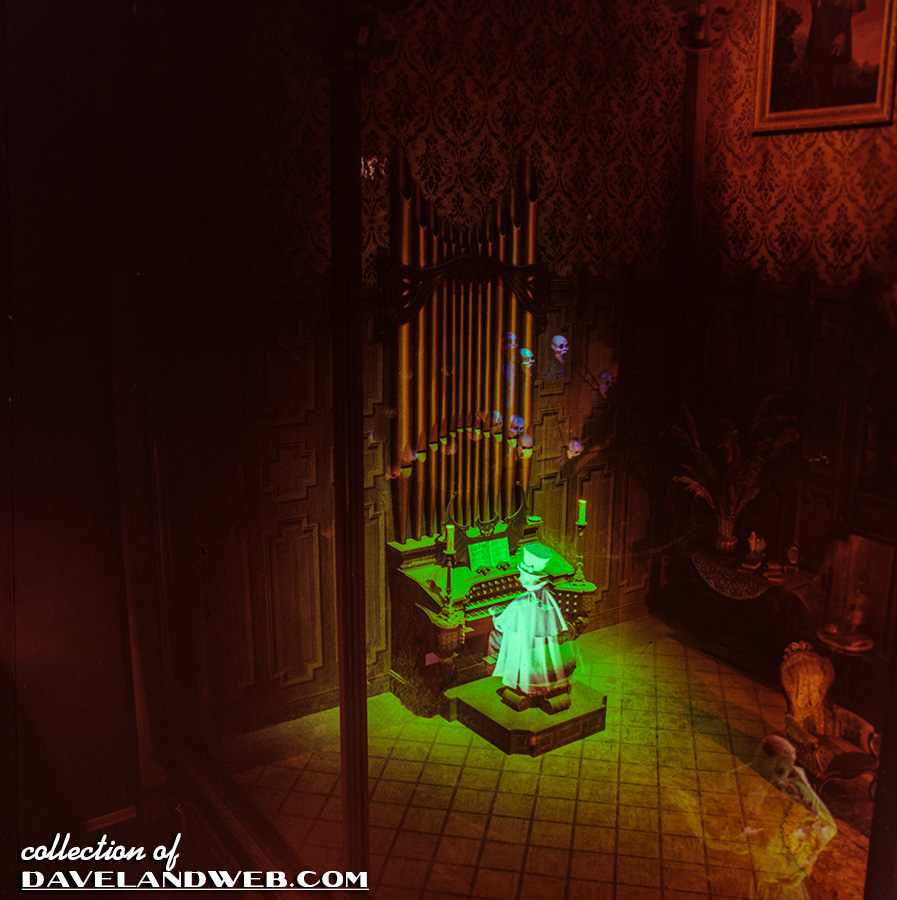 These little guys scare the bejesus out of me: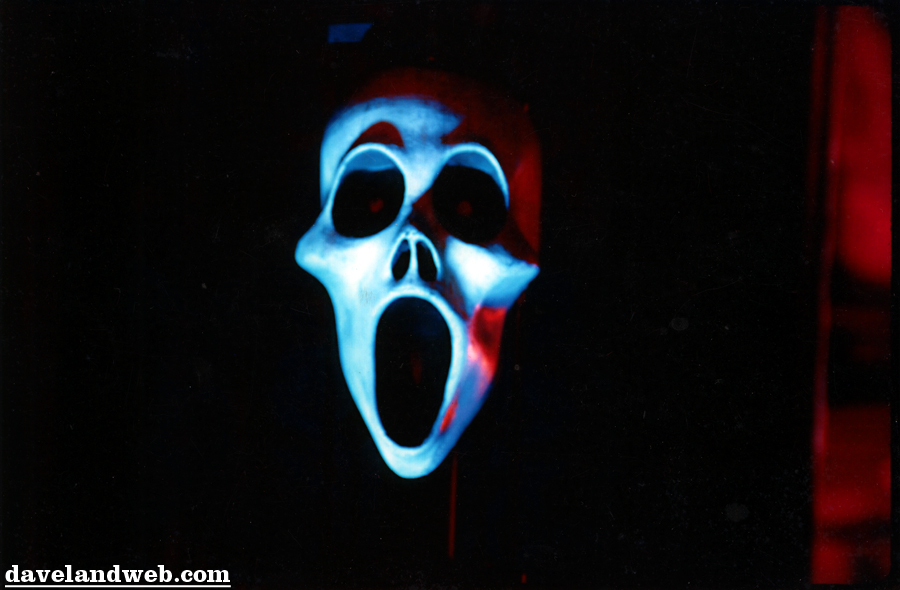 The frightened caretaker and his quivering dog are an initial warning to guests about to enter the cemetery: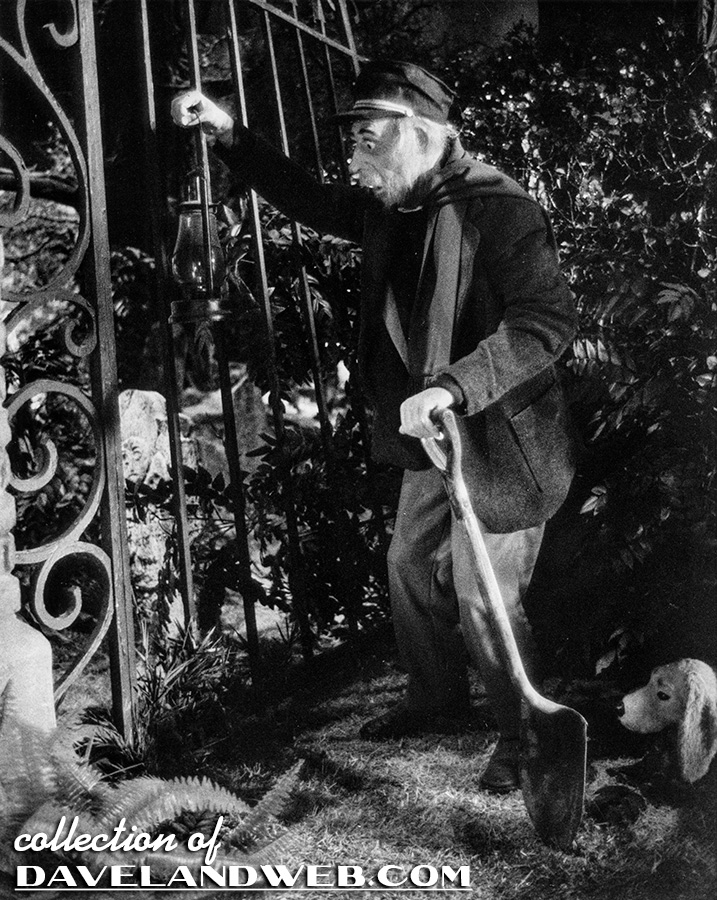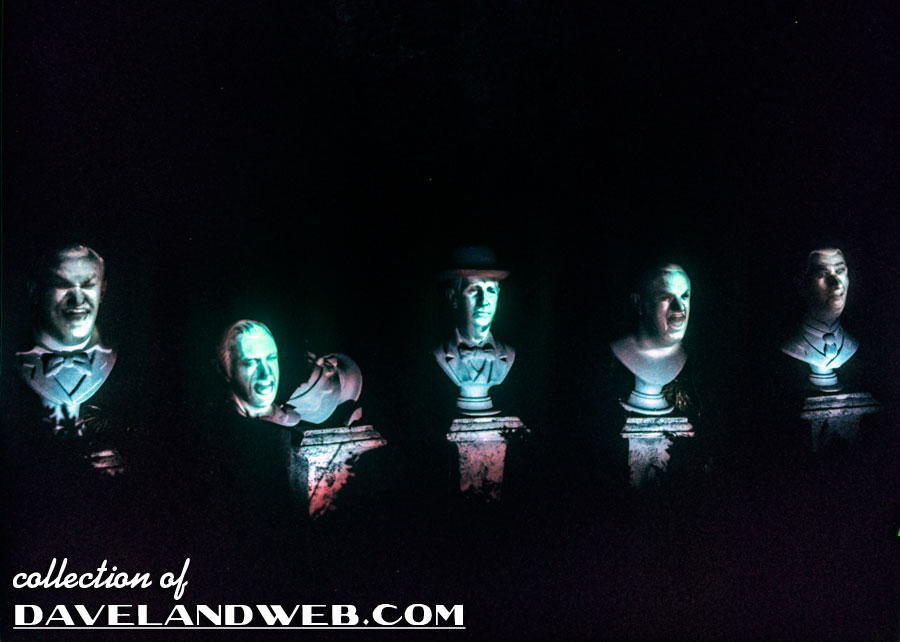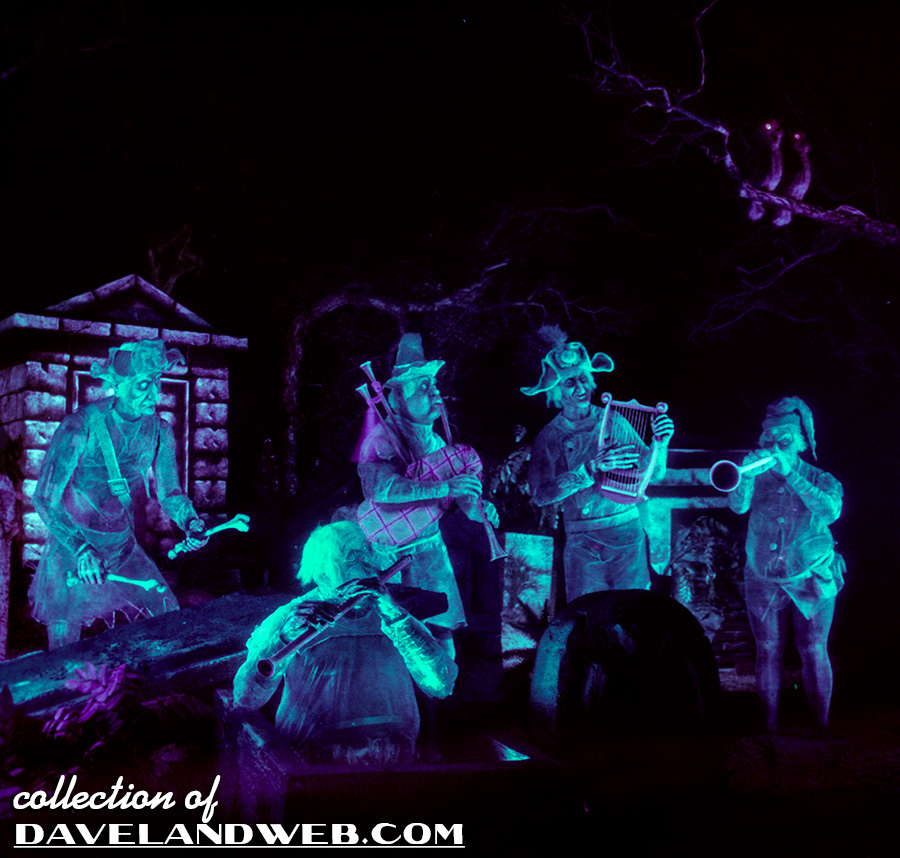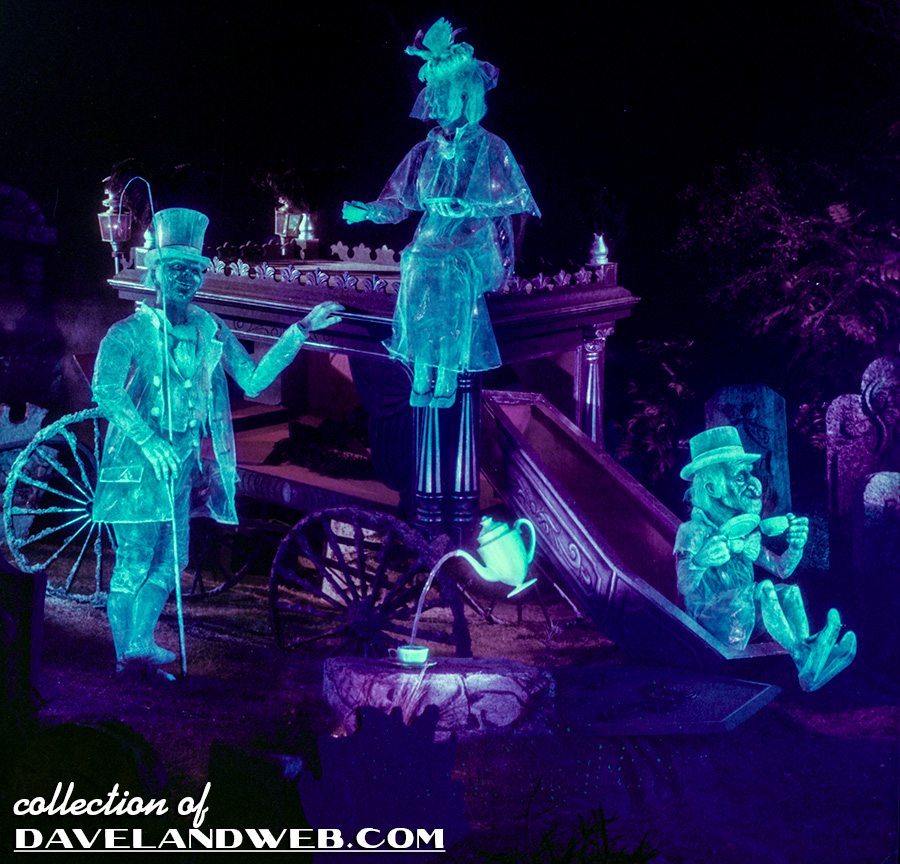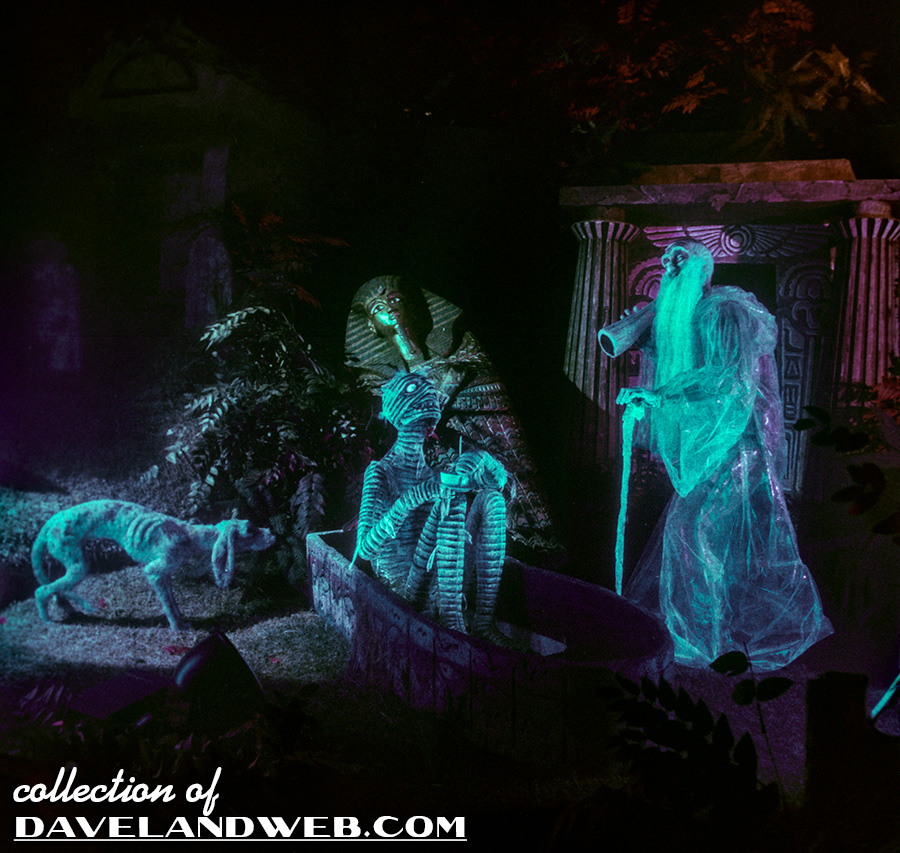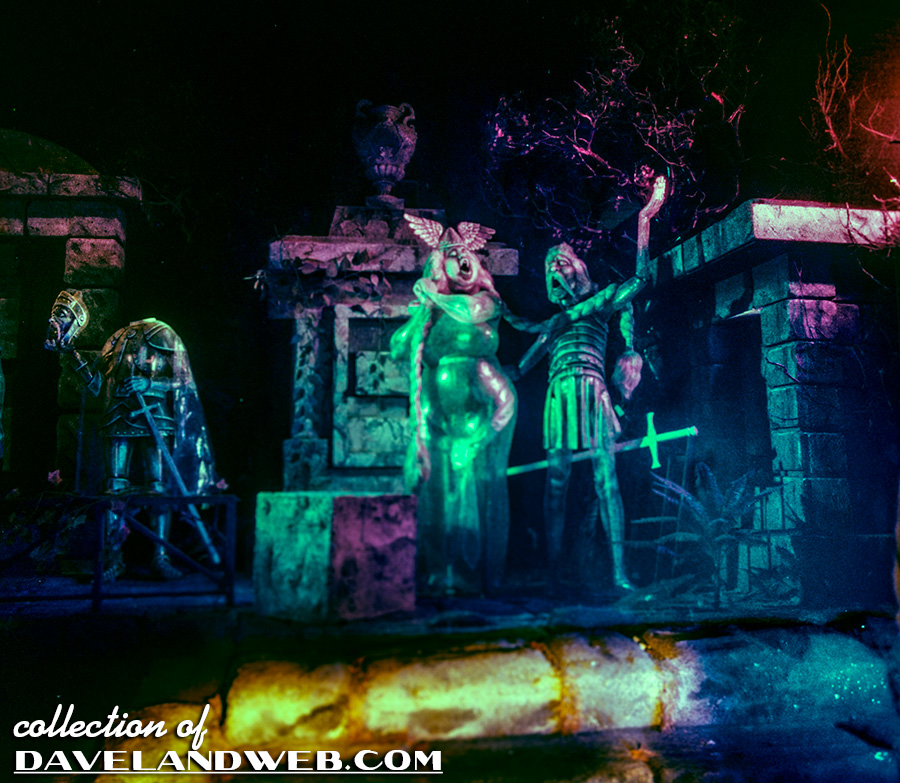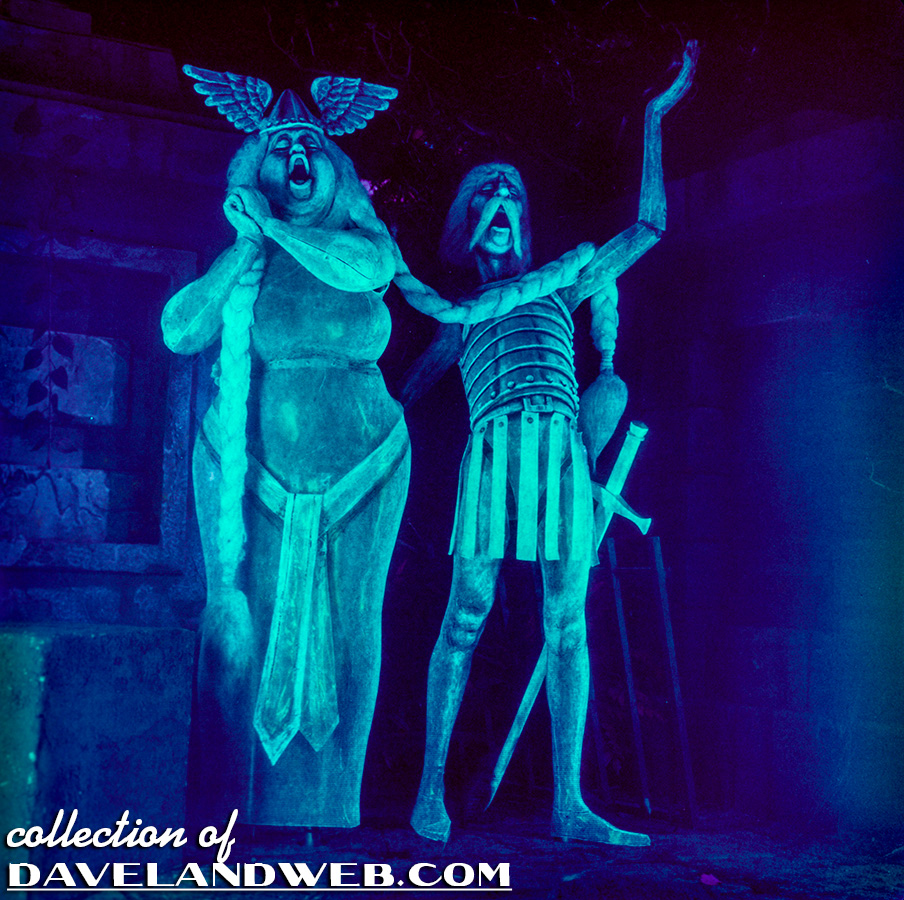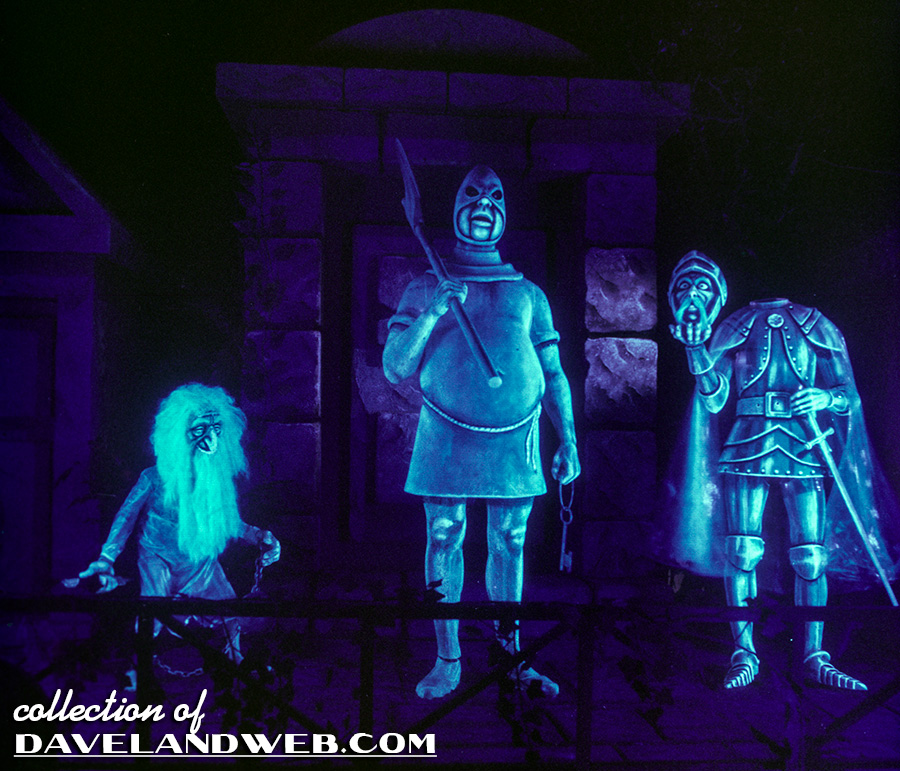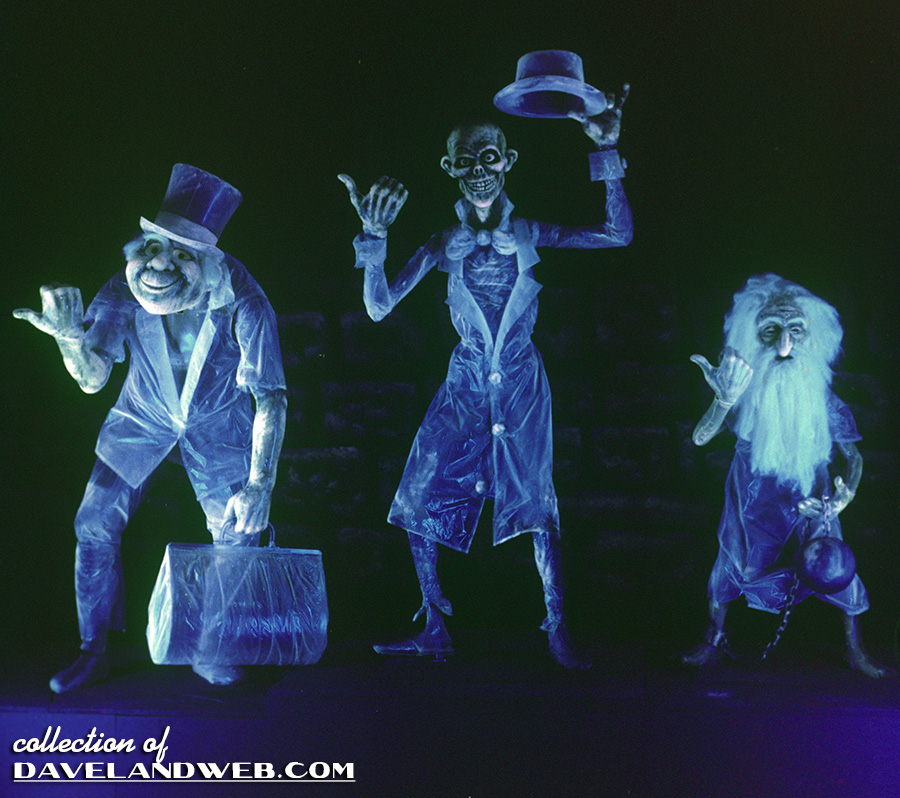 What a rarity; vintage shots of Little Leota. Once again, her face is obliterated by the camera's flash: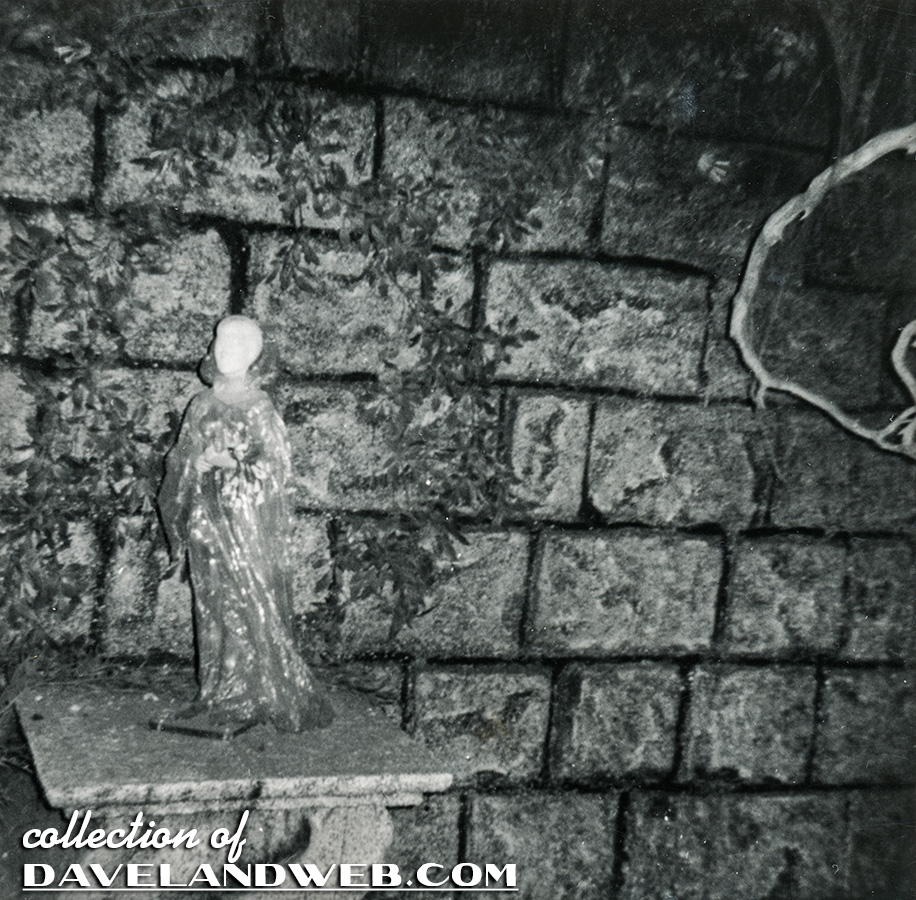 Stepping back a few years, the exit of the attraction before it was opened: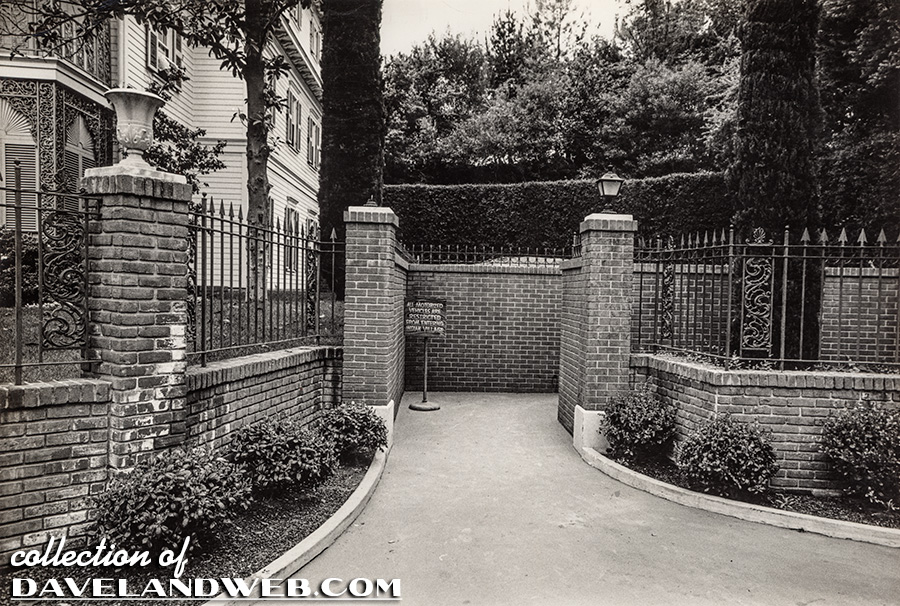 A reminder that the Indian Village was nearby: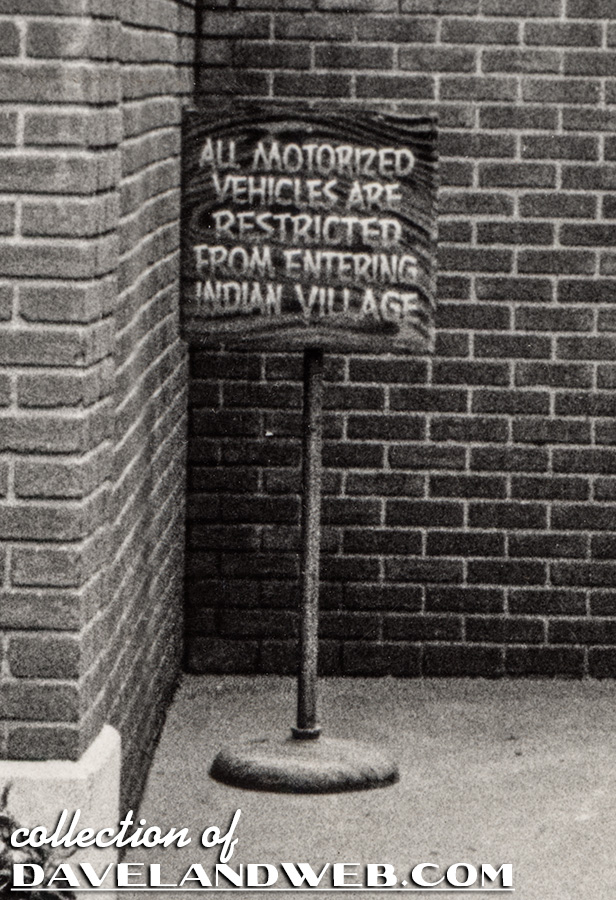 See more vintage & current Disneyland Haunted Mansion attraction photos on my
Haunted Mansion web page.