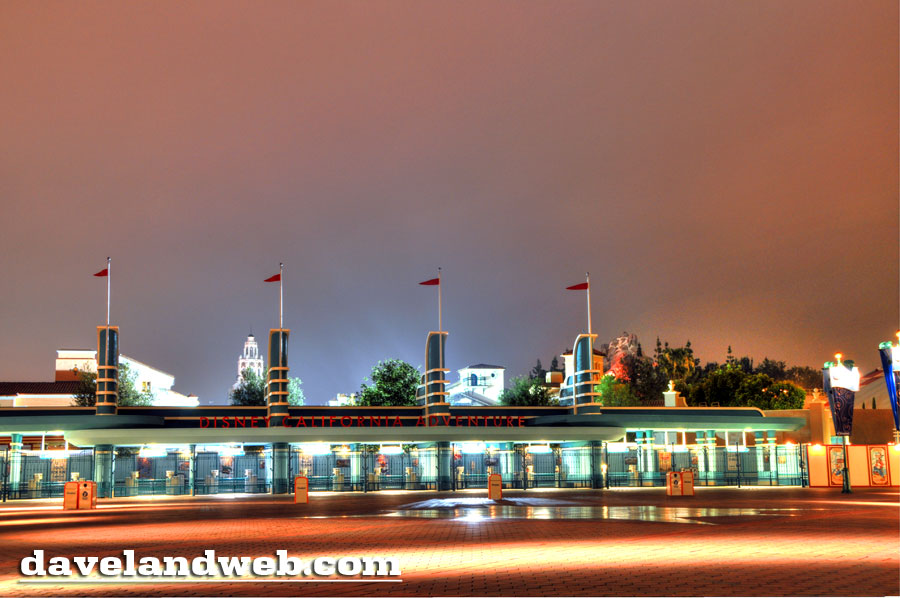 My TPE series will be briefly interrupted to take us back to the present to see what's currently going on in Anaheim. As the deadline draws closer, all kinds of exciting things to see are springing up at Disney California Adventure. The entrance looks wonderful with Buena Vista Street growing quickly behind it; unfortunately, the lights of the marquee letters were off when I shot this photo (granted, it was after 1am!).
The next day, things were much brighter as I captured a few daylight shots: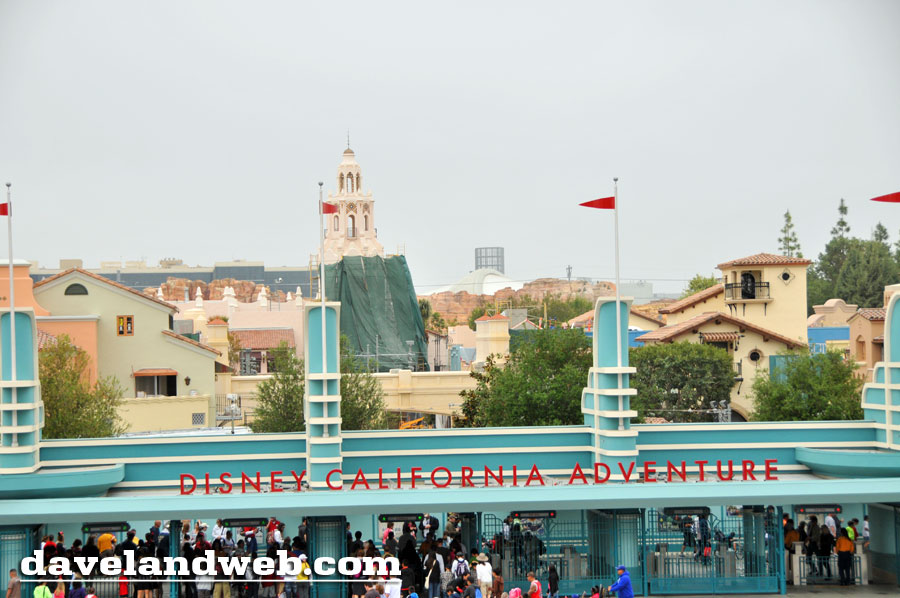 Zooming in, you can see the Hyperion Bridge: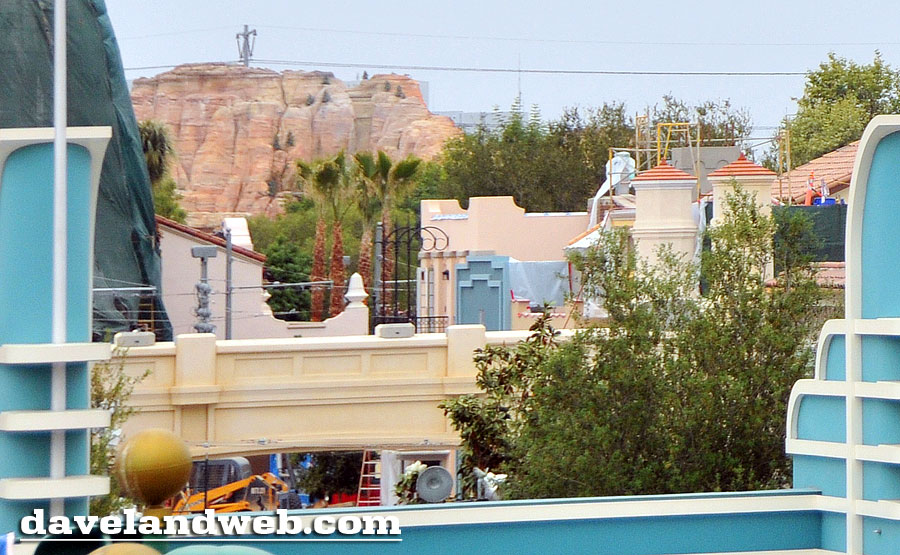 Glad to see the installation of interesting weather vanes: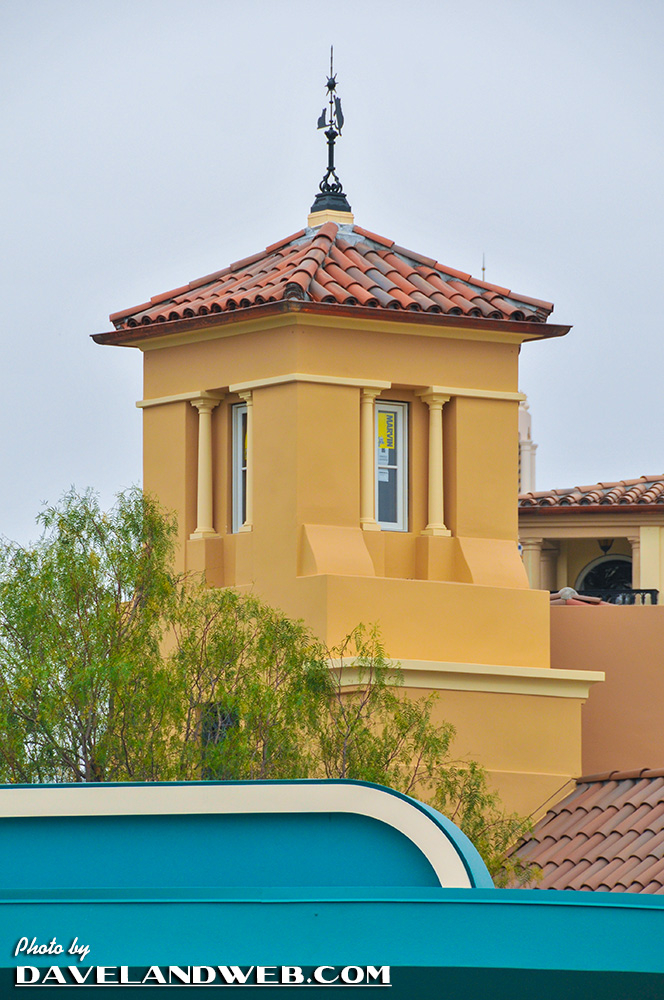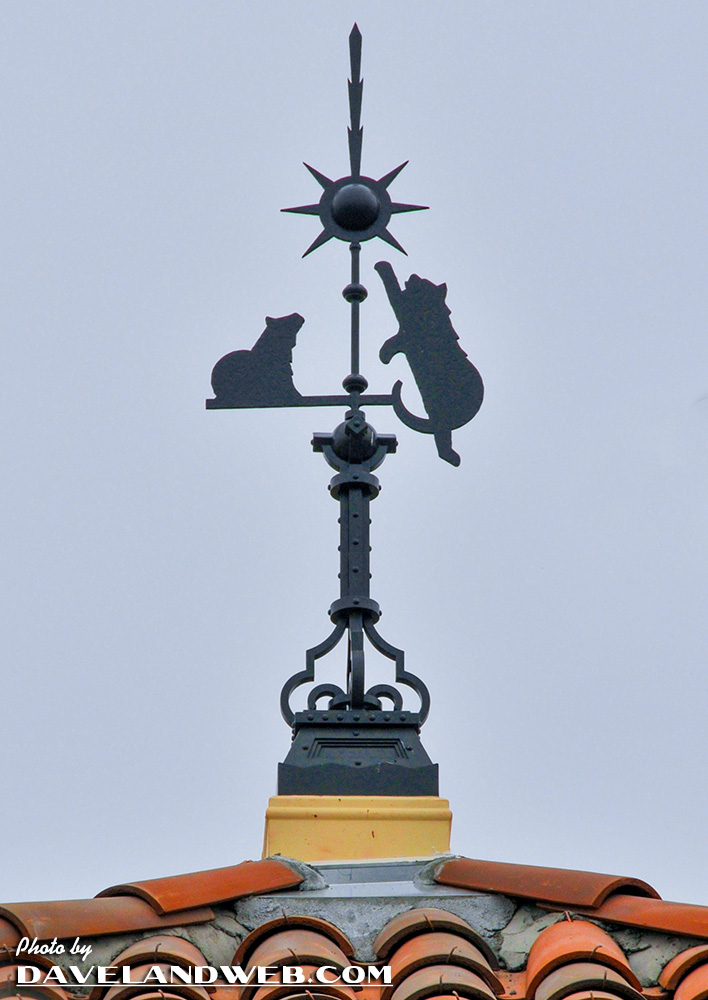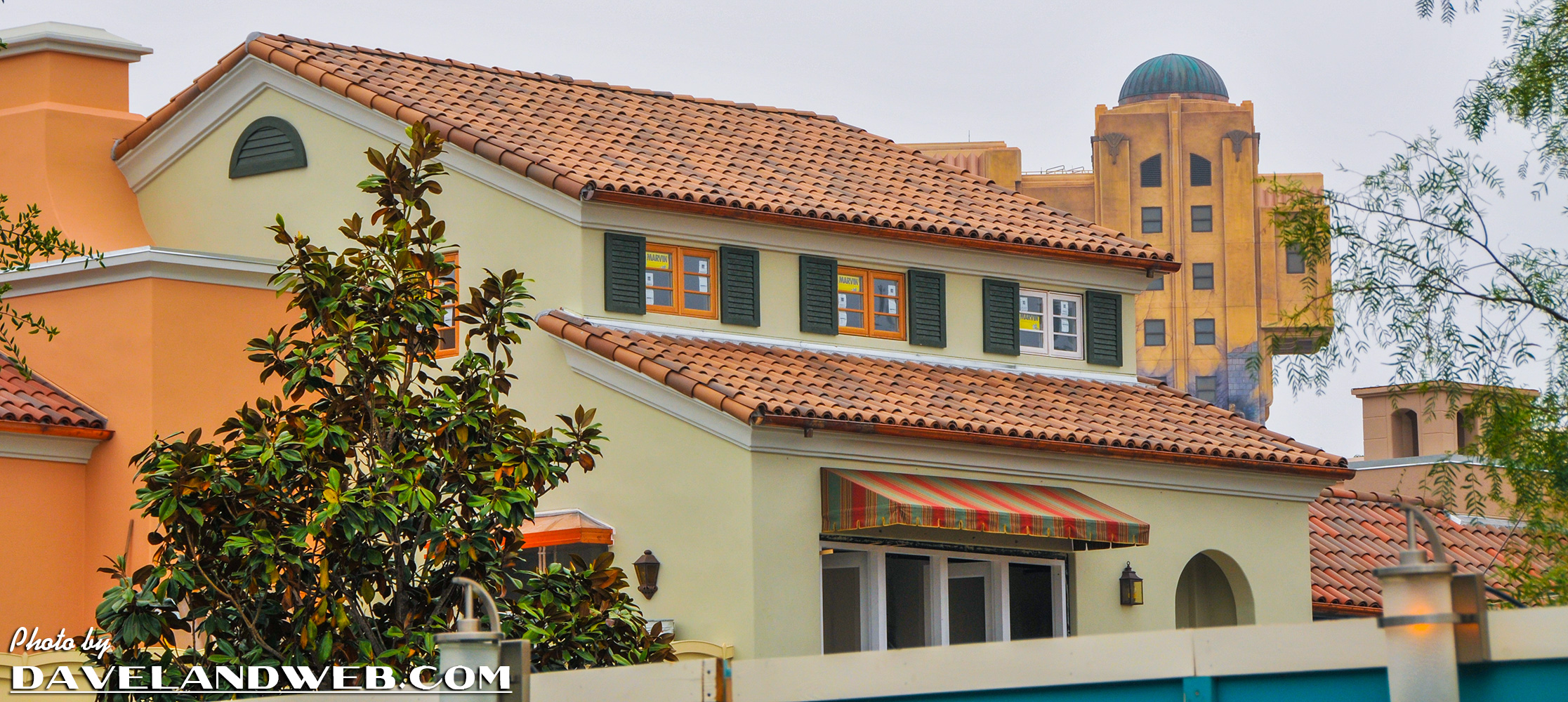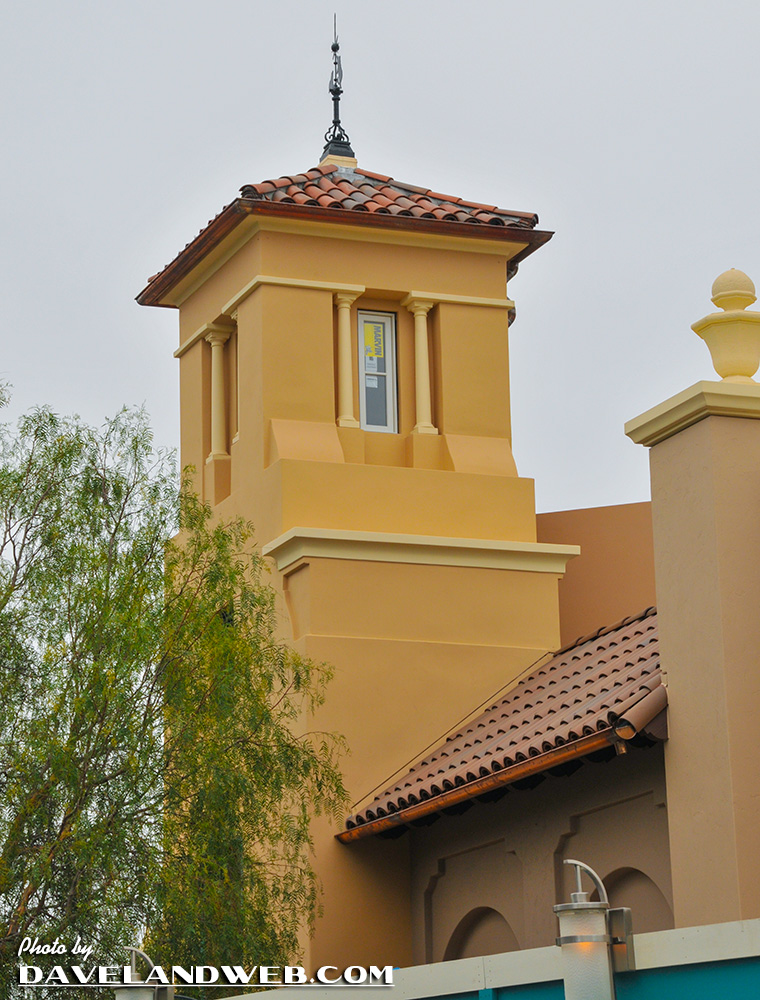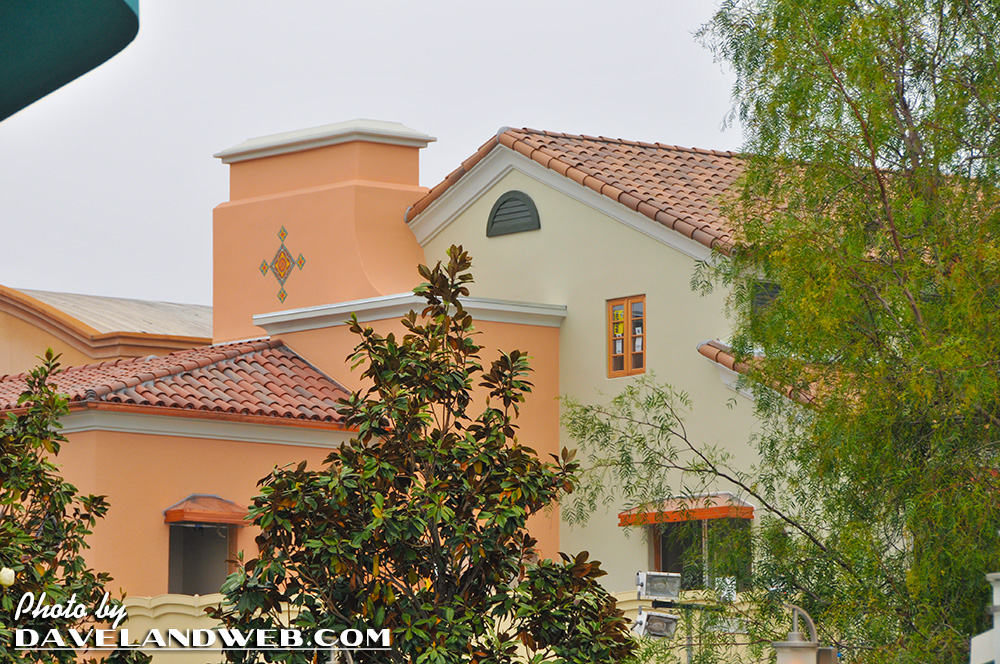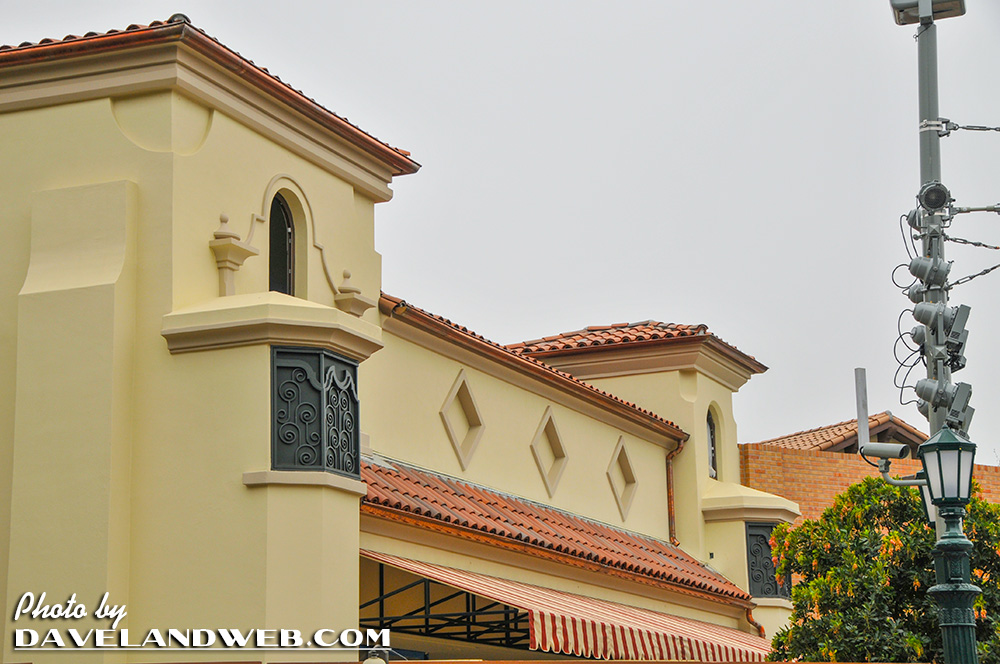 Apparently these trolley line wires are faux, added for visual authenticity only.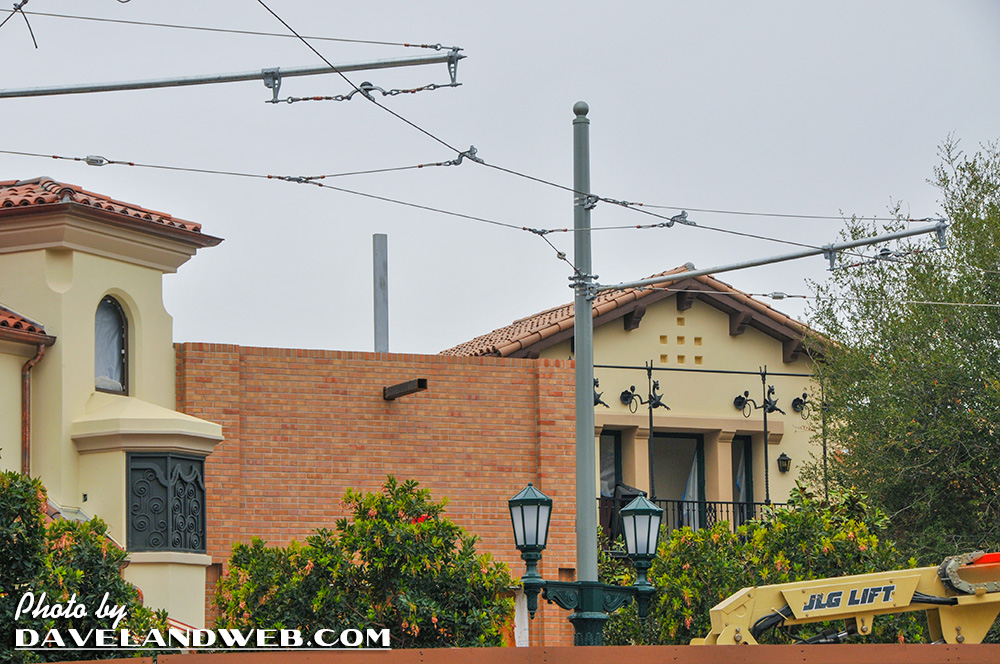 Next to signage, I am almost as big a geek about light fixtures. You can imagine the feelings elicited by what I see here.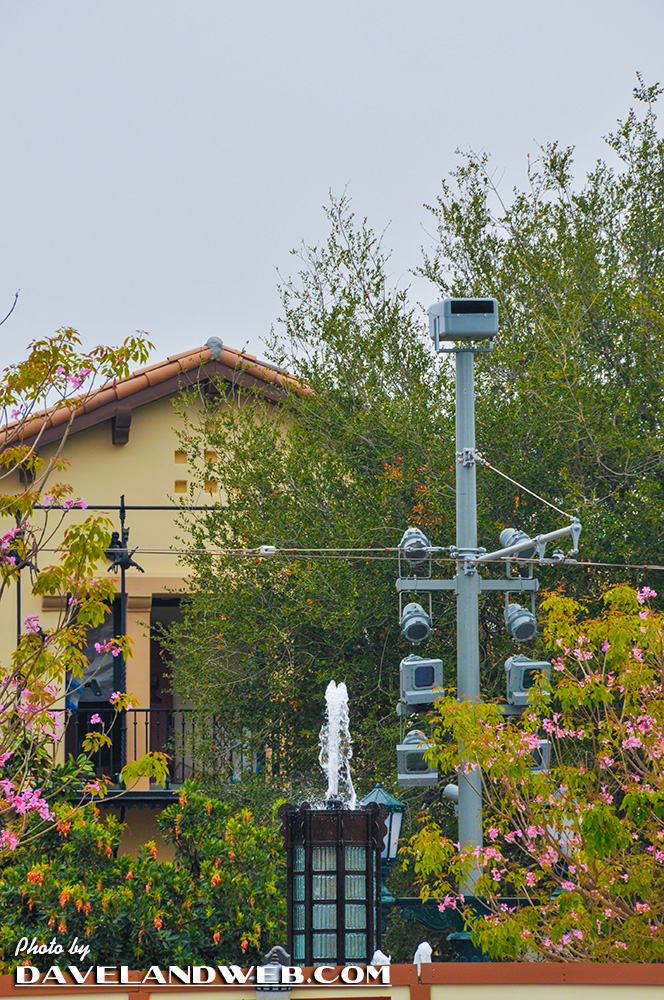 I am also digging the signage, which does a wonderful job of conveying the era.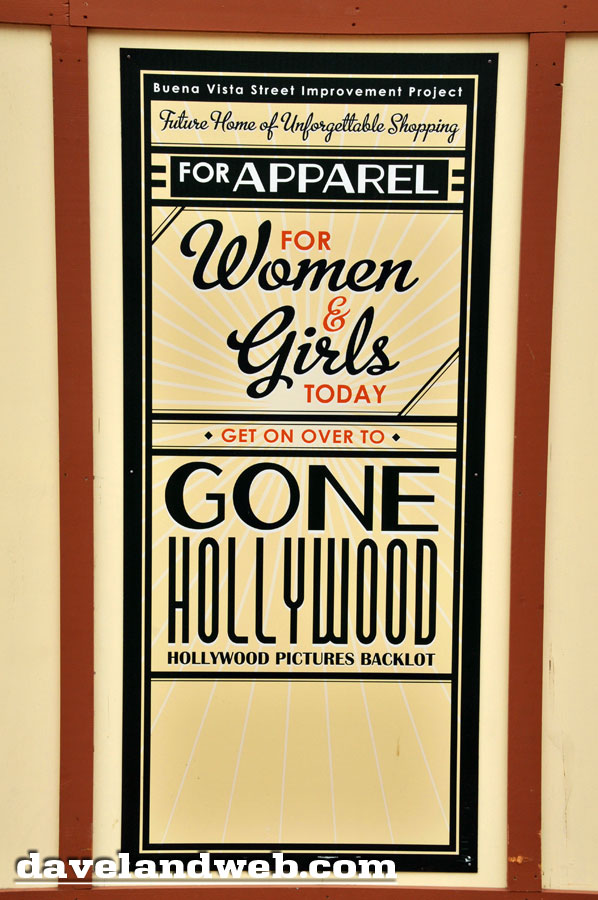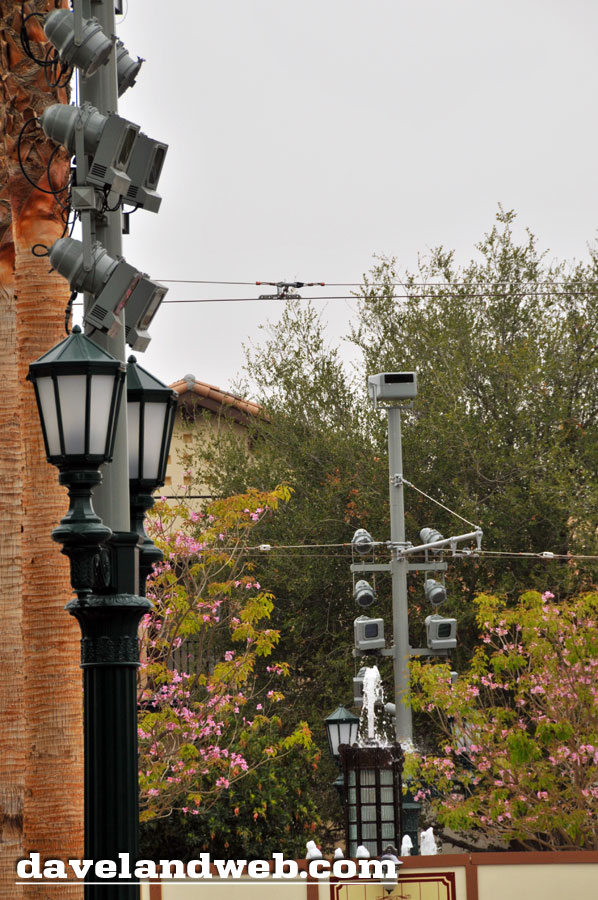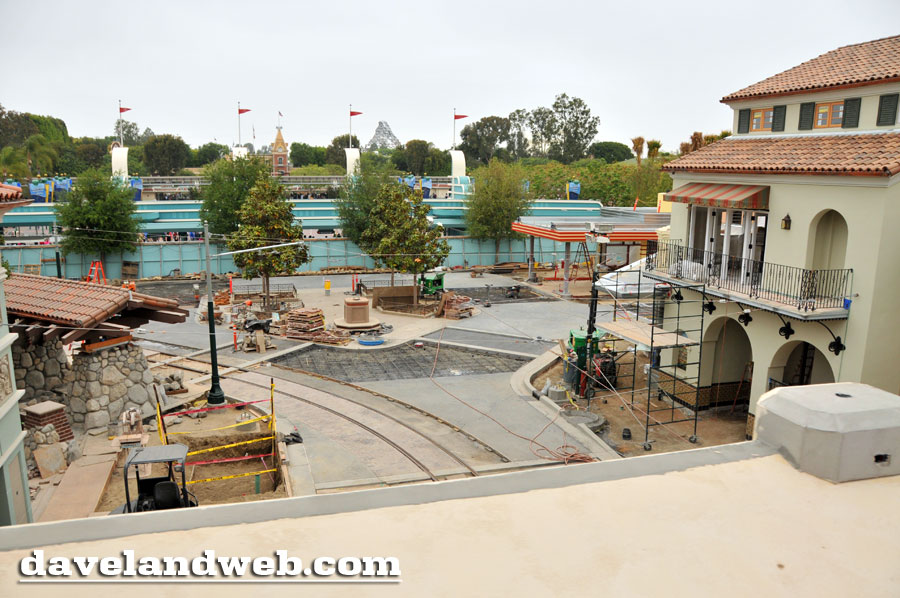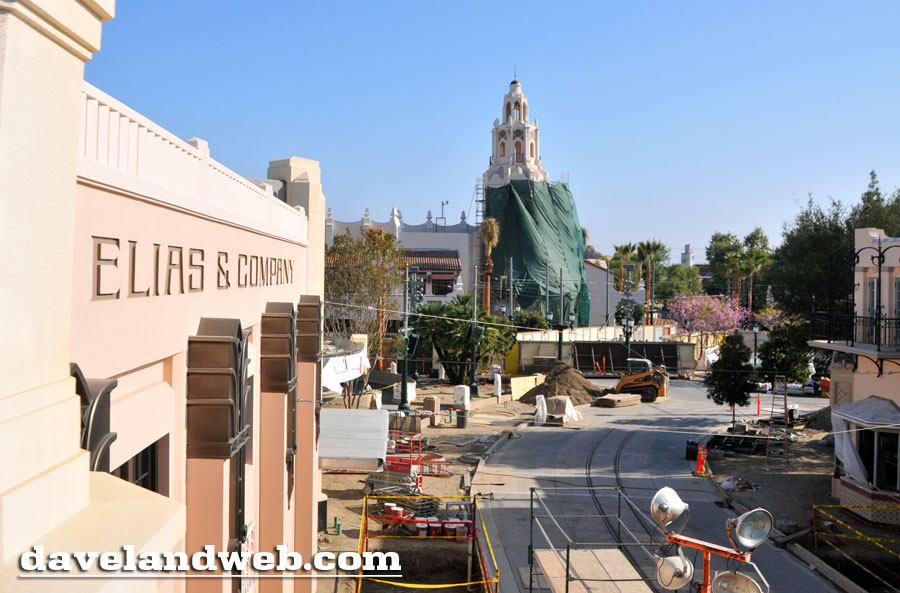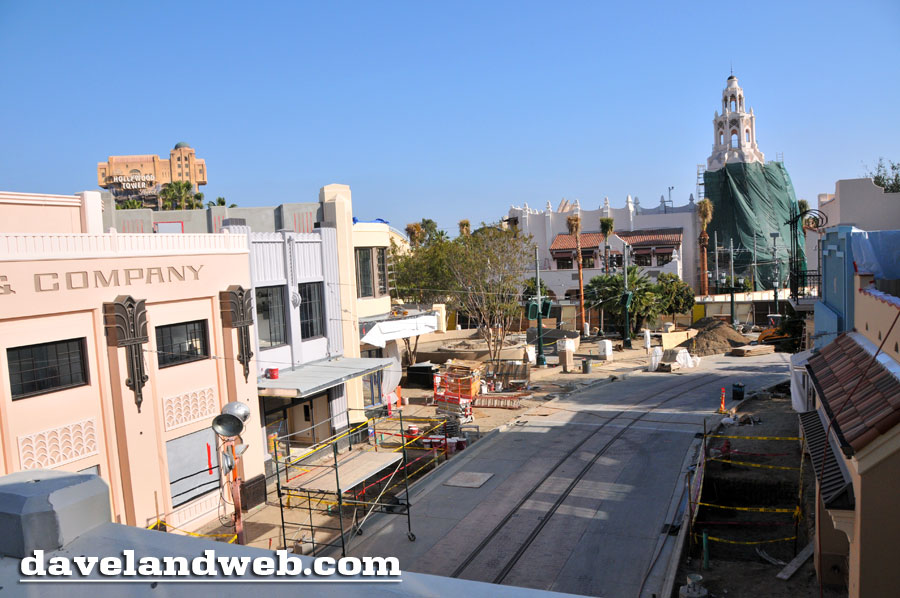 Much of The Carthay Circle Theater is back under wraps...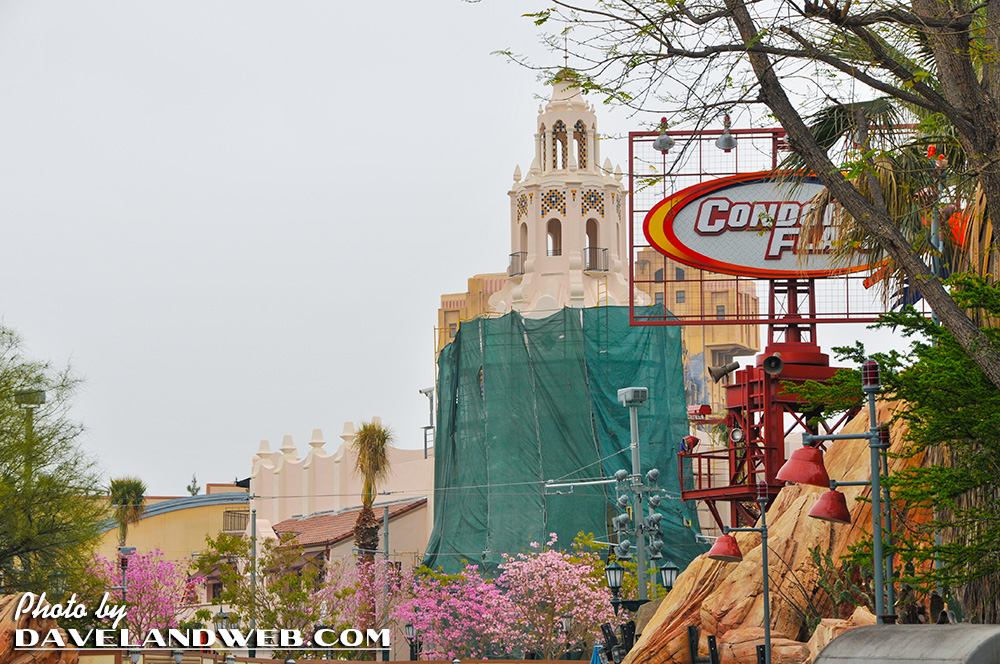 but there are still quite a few parts of it that are impressively on display: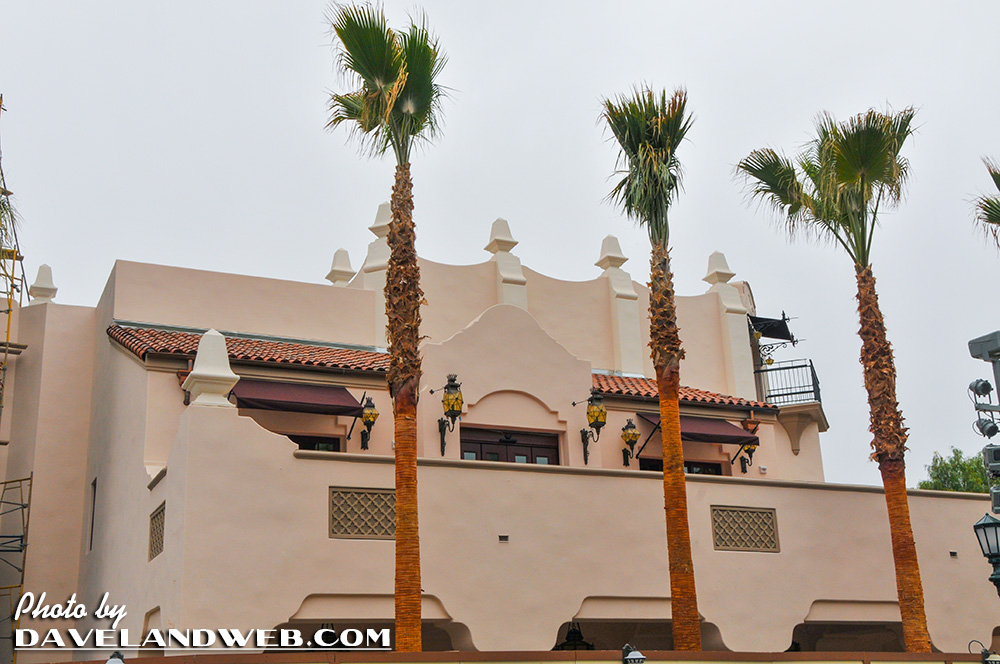 More cool light fixtures...I need my heart medicine! Wowza!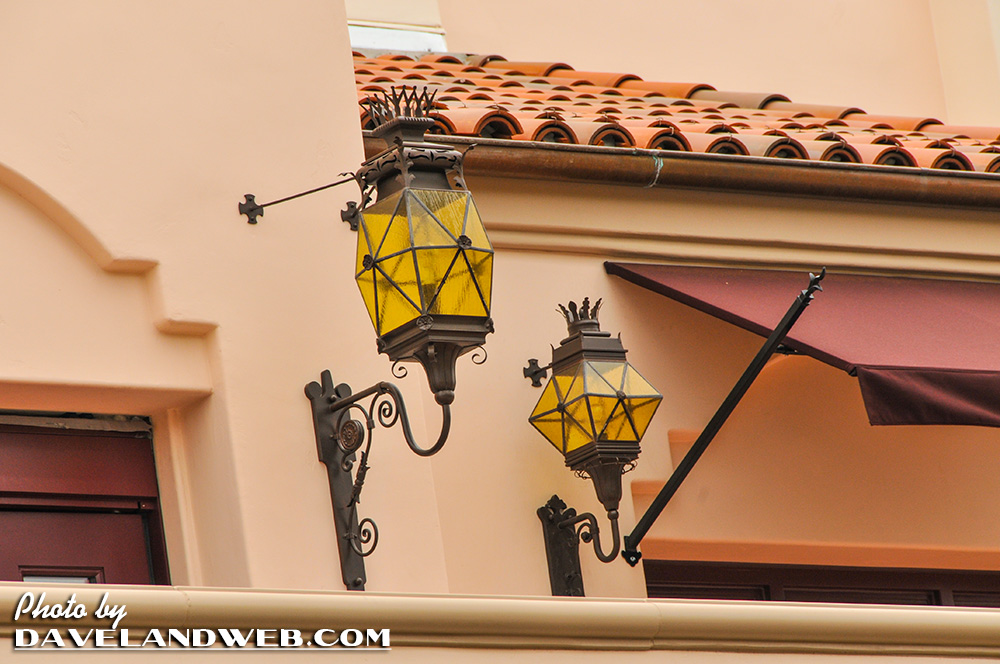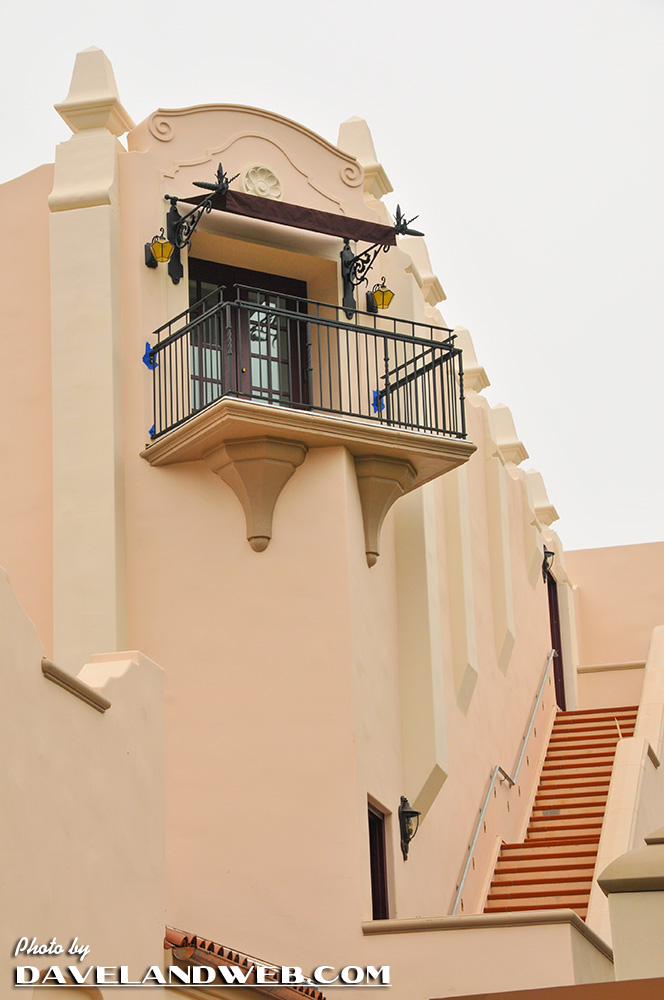 Cars Land was abuzz with activity on Sunday; here are a few shots of the progression being made: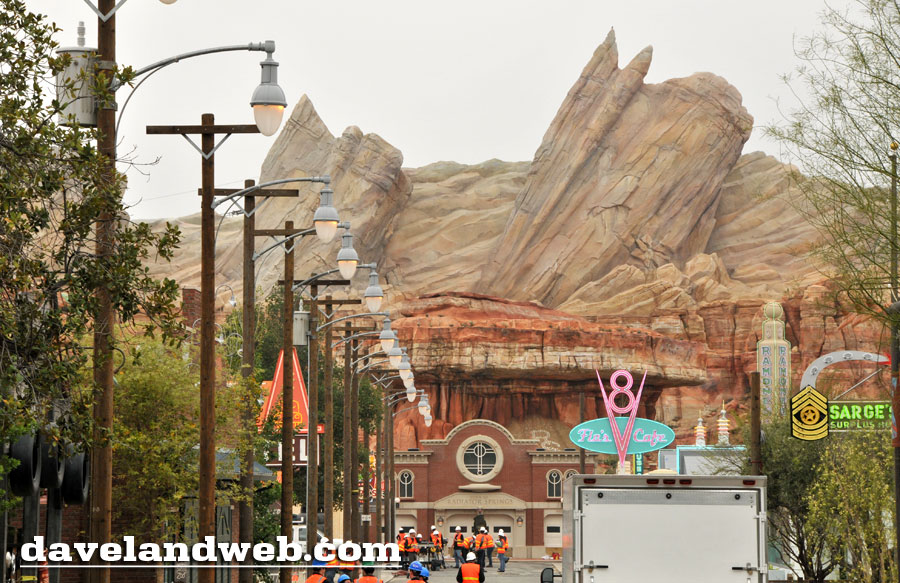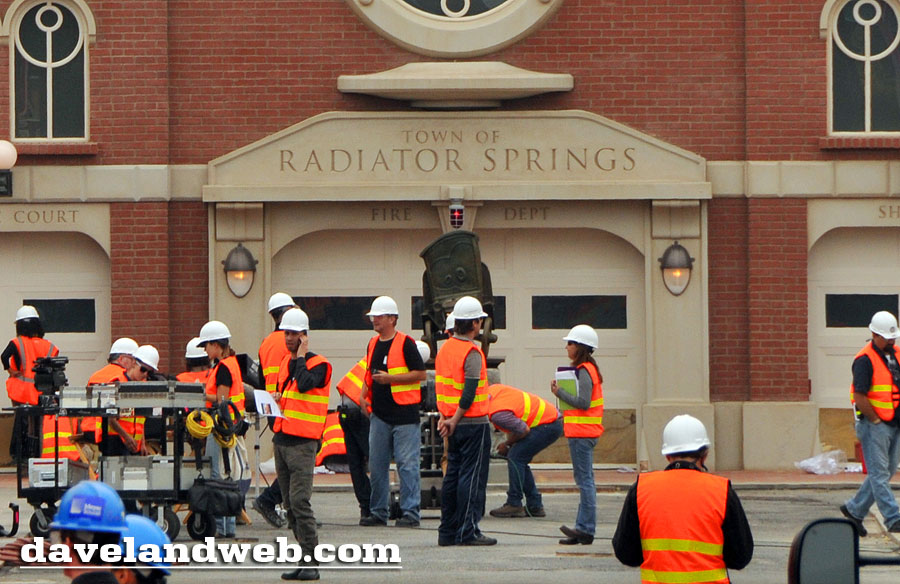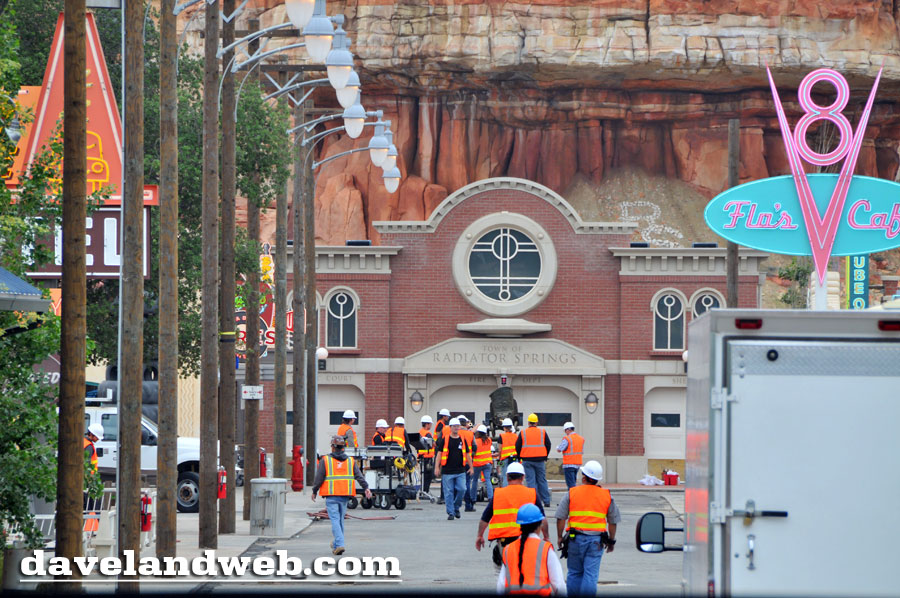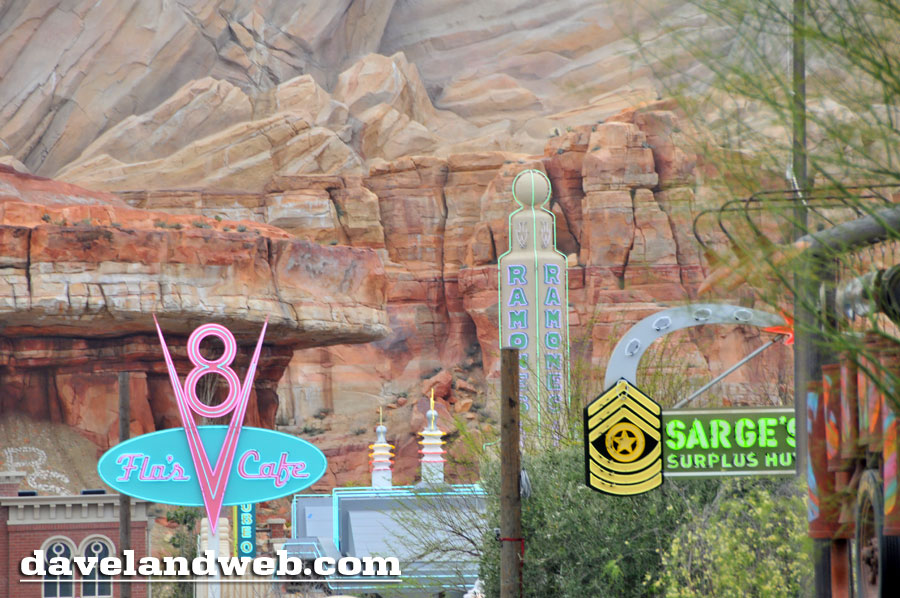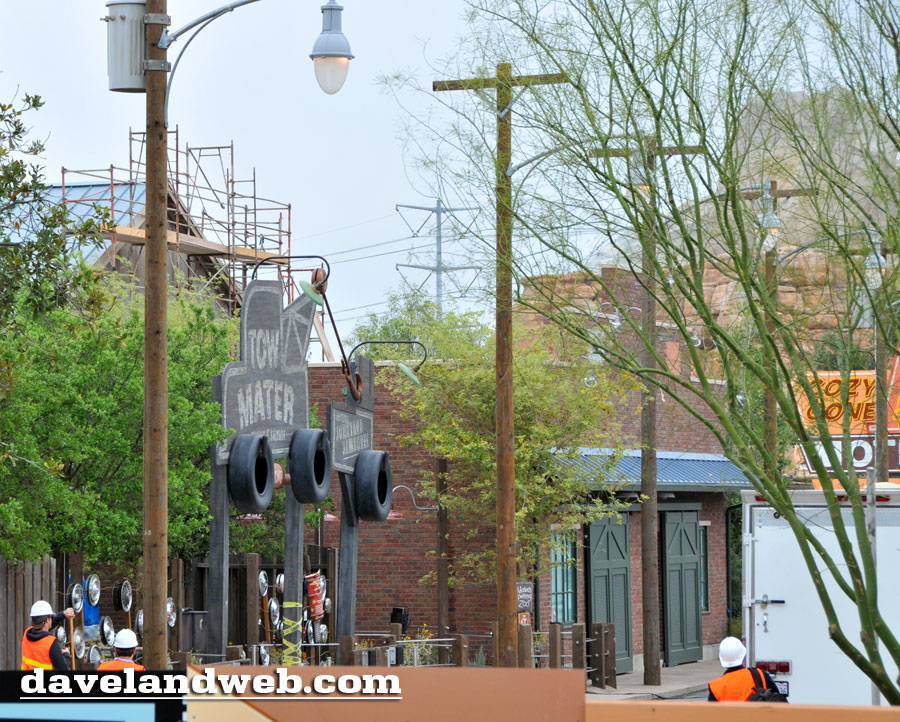 The rockwork is absolutely stupendous; so well done.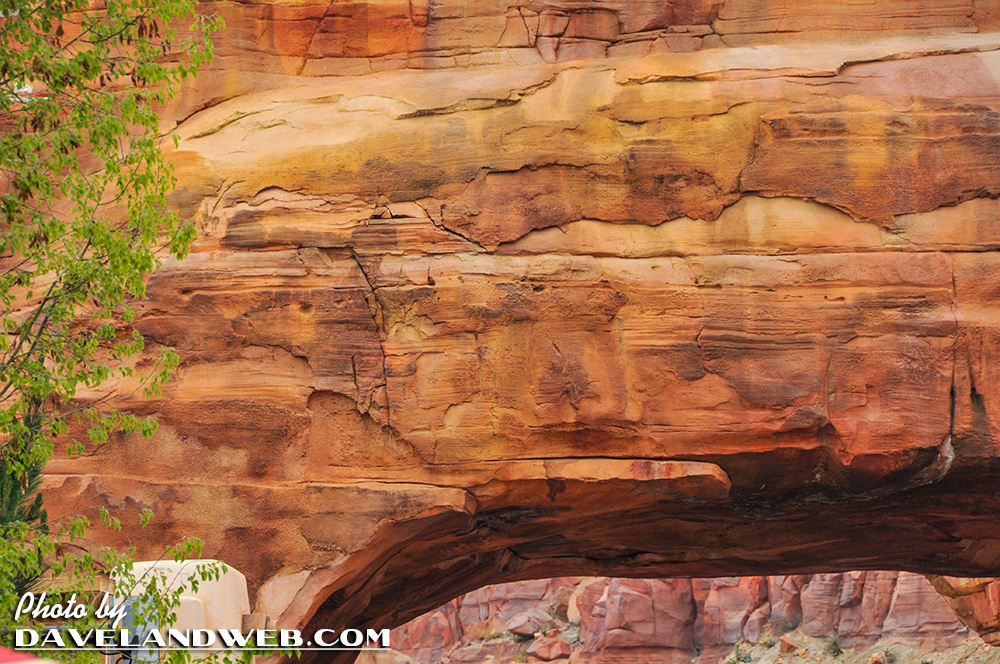 Last but not least for today, the Eureka Mill got a little refurb recently and its new paint color is pretty darn fab!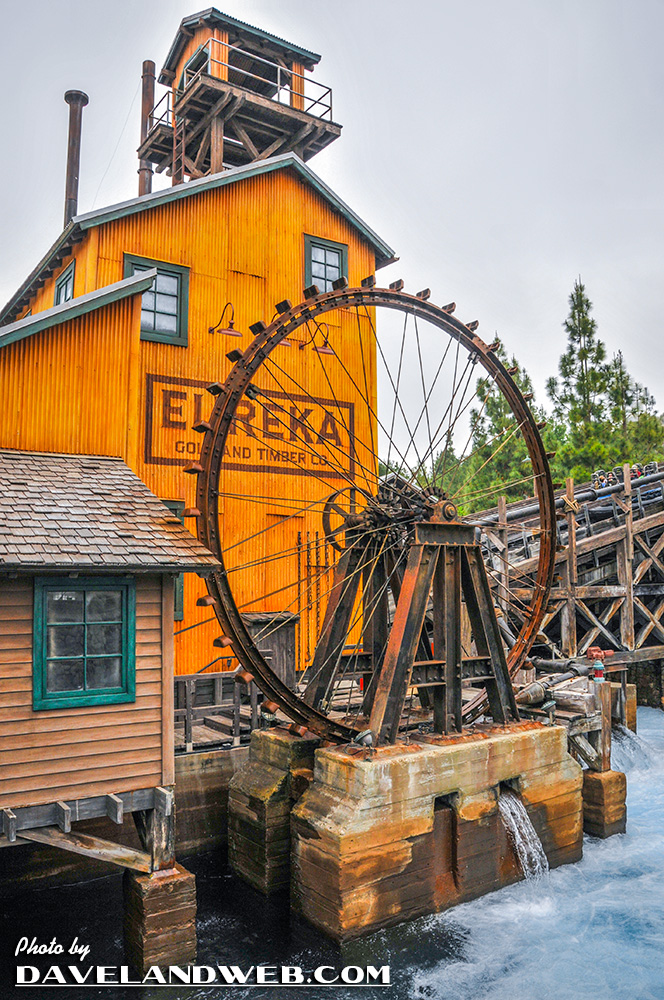 Much more to come! See more vintage & current Disney California Adventure photos on my
Disney California Adventure web page.