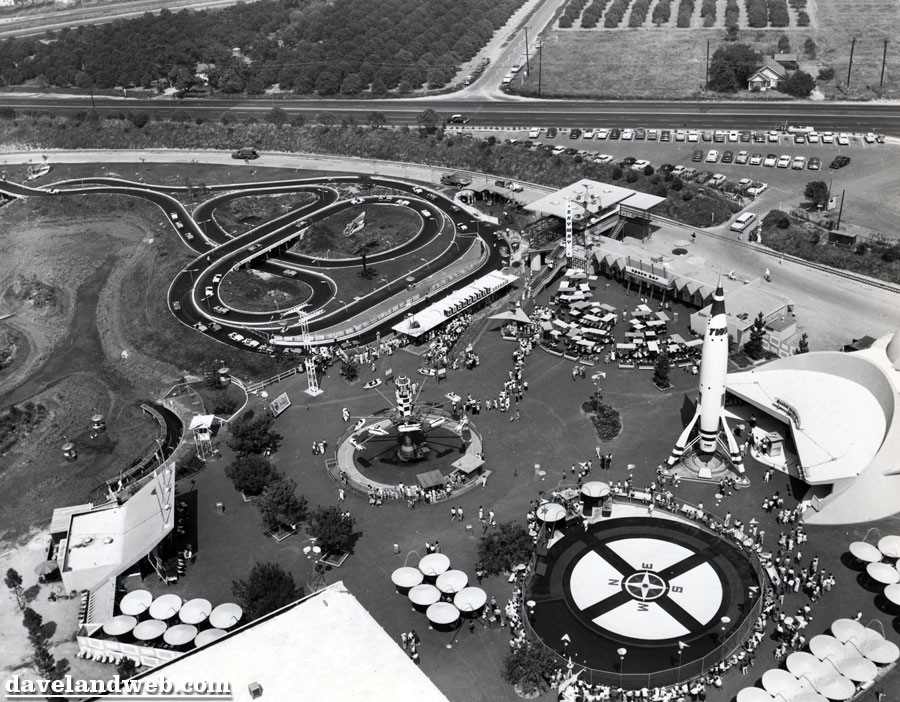 By the time this posts, I should be walking to the starting gate for the Disneyland Half Marathon. I am going for it again, hoping to beat my time from last year...and also hoping that the temperatures are much cooler as well. Today's photo is from the 50's (most likely 1956/57), with a nice overhead shot of Tomorrowland. This is probably taken before Cox Pilot began work at the Flight Circle, but nevertheless, I am including a closeup shot of that area.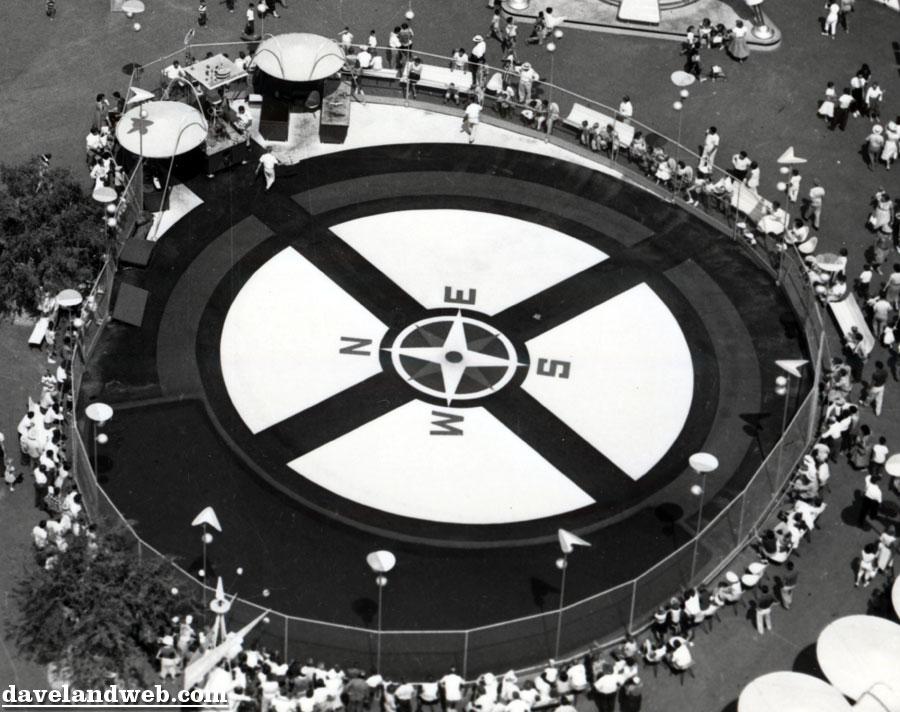 This view shows us the large promo "book" for the Skyway: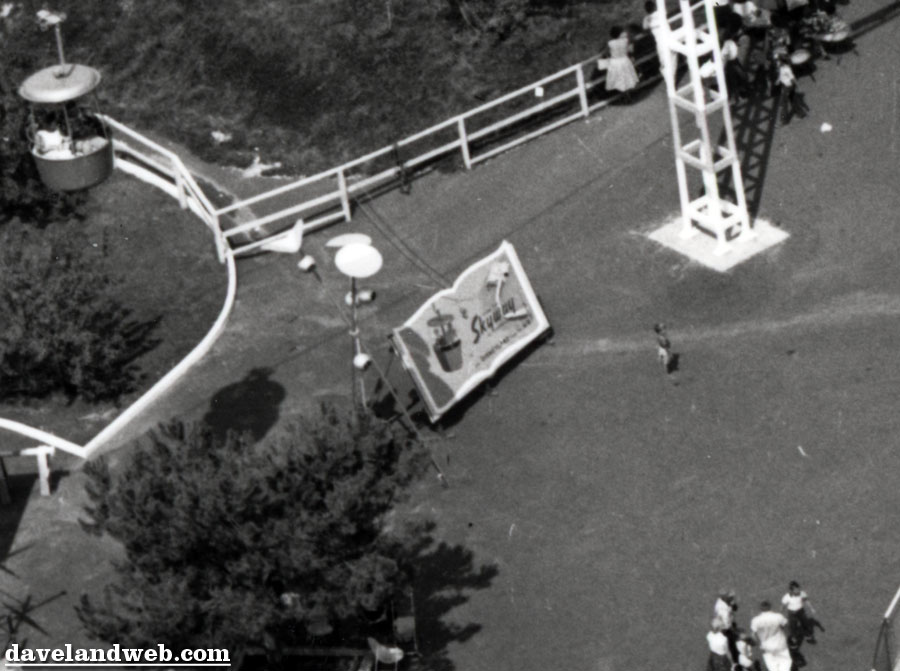 Hope you are all enjoying the Labor Day weekend; I know I am looking forward to some Plaza Inn Fried Chicken after my race! See more vintage & current Tomorrowland photos at
my regular website
.