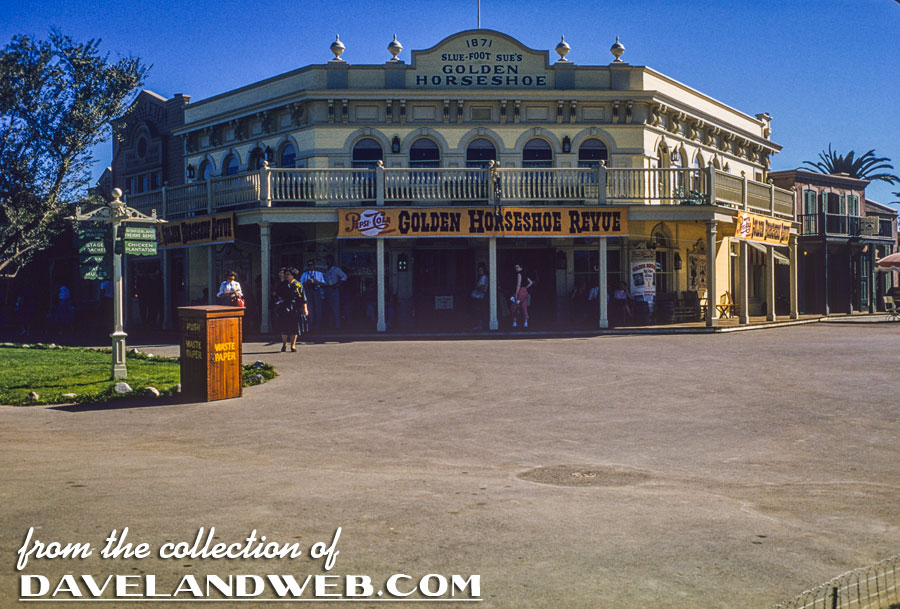 Saturday night I had the good fortune to be able to attend Carlene Thie's tribute to the Golden Horseshoe Revue & Wally Boag. First photo here is an exterior of the saloon from 1956, showing one of Walt's favorite attractions at the park, and the site of his 30th Anniversary Celebration (just days before the park was even open). Shot #2 is the original cast of this rootin' tootin' entertainment, including Wally Boag, Judy Marsh, Donald Novis, & the Can-Can Girls.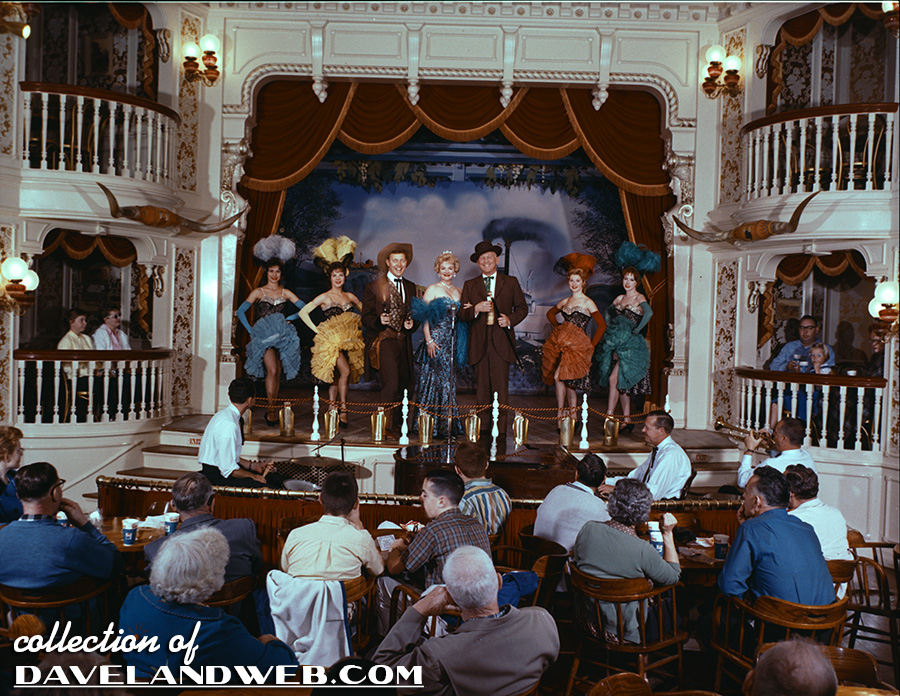 Shots #3 & #4 are from March 1976, showing the songbird of the show, Betty Taylor, and Wally Boag with Fulton Burley.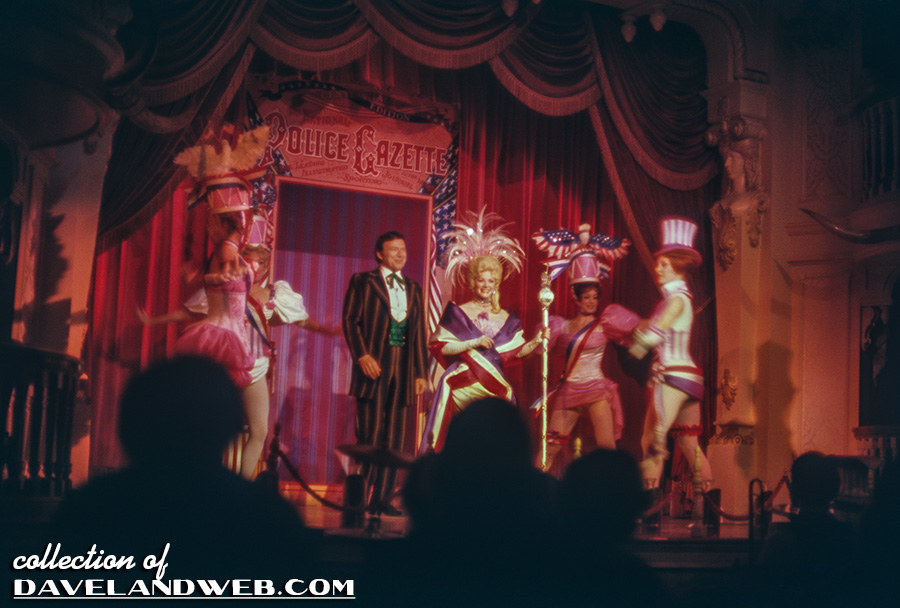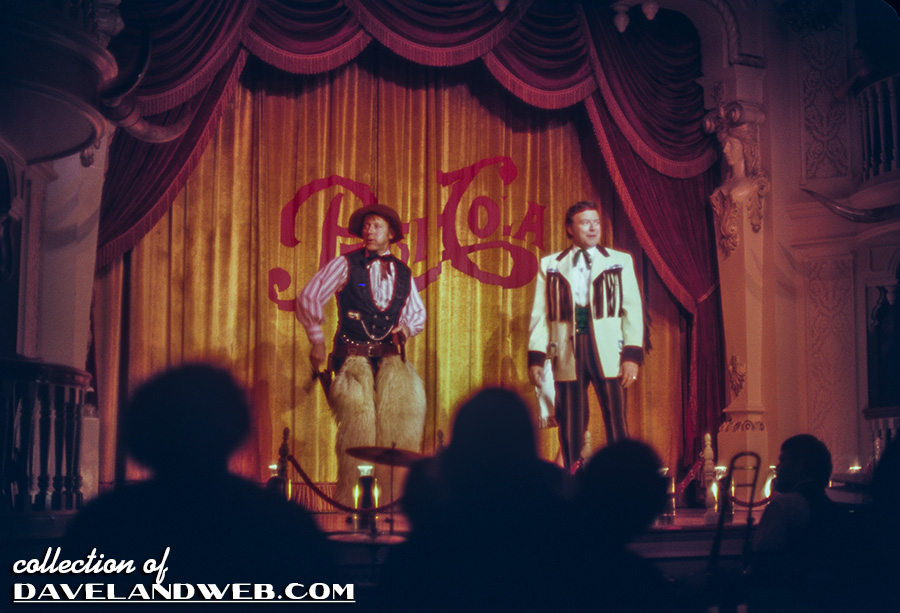 Flash forward to today (or Saturday night to be more exact...): held at the Anaheim Sheraton, the event included a silent auction of memorabilia & collectibles (picture is my painted reproduction of the original attraction poster).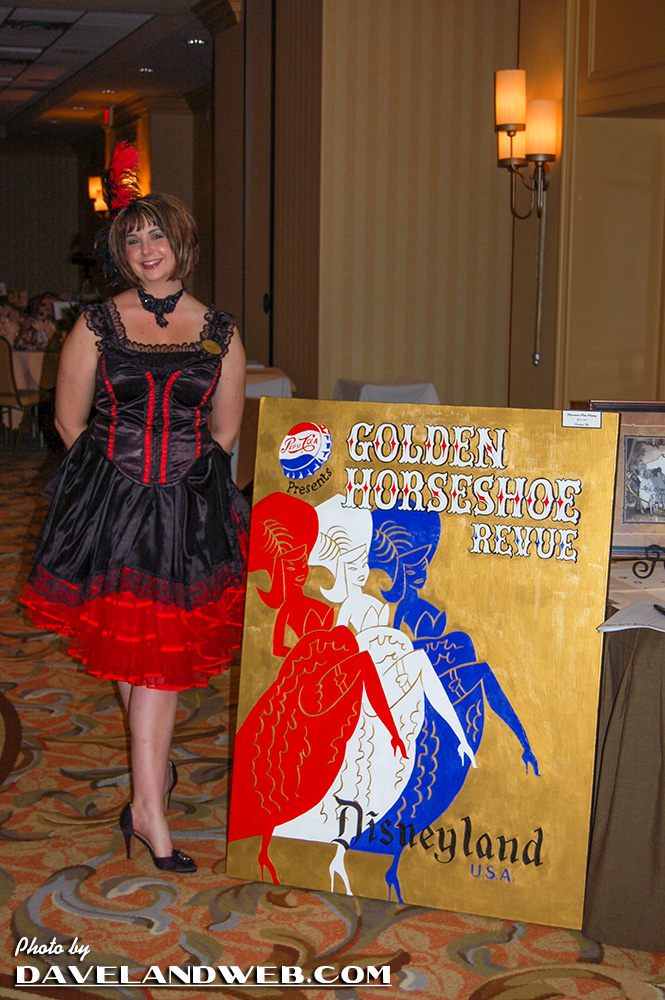 Carlene is shown with her daughter Rachel, wearing an original Betty Taylor gown & wig/headdress: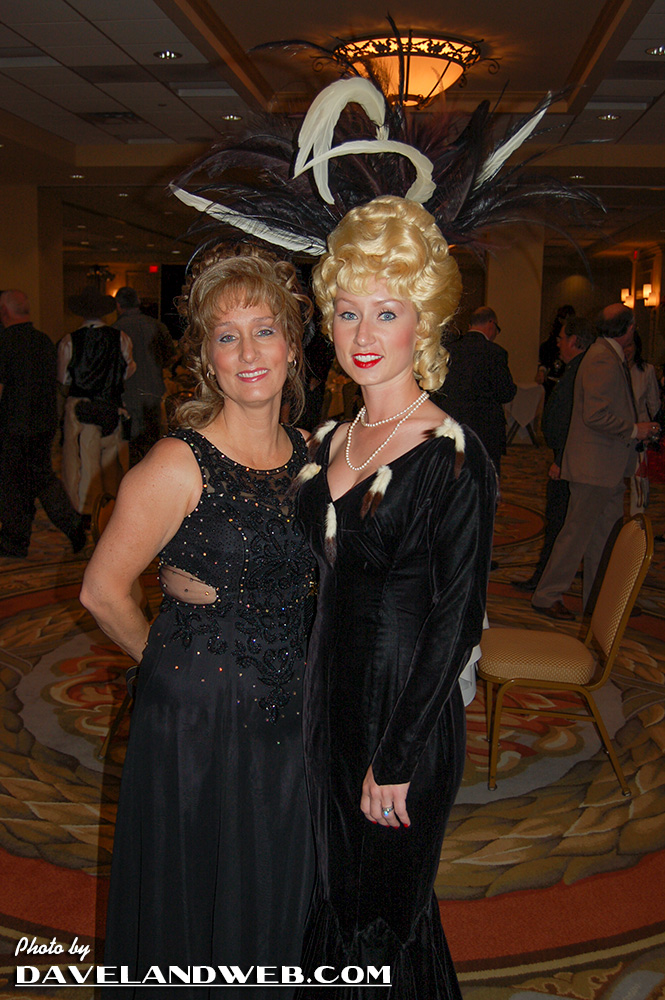 With the Can-Can girls: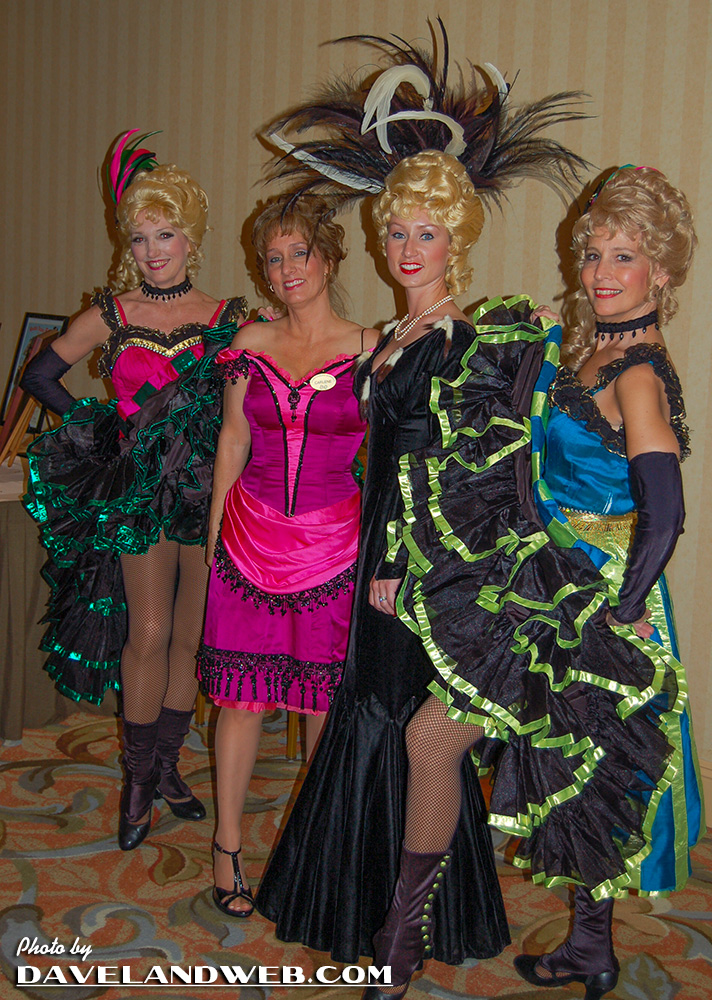 Entertainment started off with the Dapper Dans, who were in fine vocal form: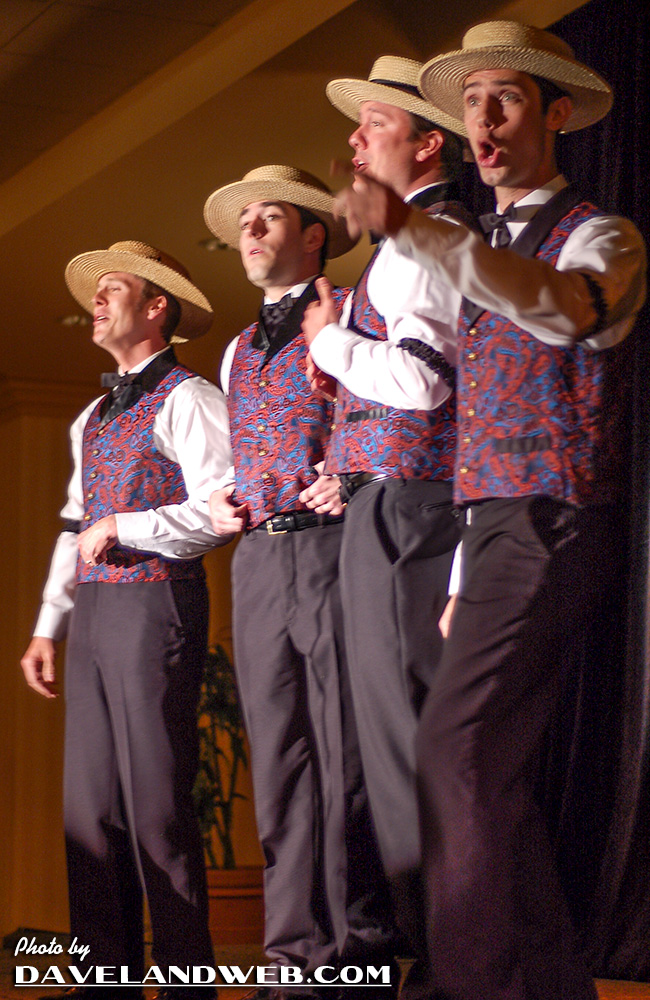 And it just wouldn't have been a show without the Can-Can girls, who still have got it...splits, high-kicks...it was all there: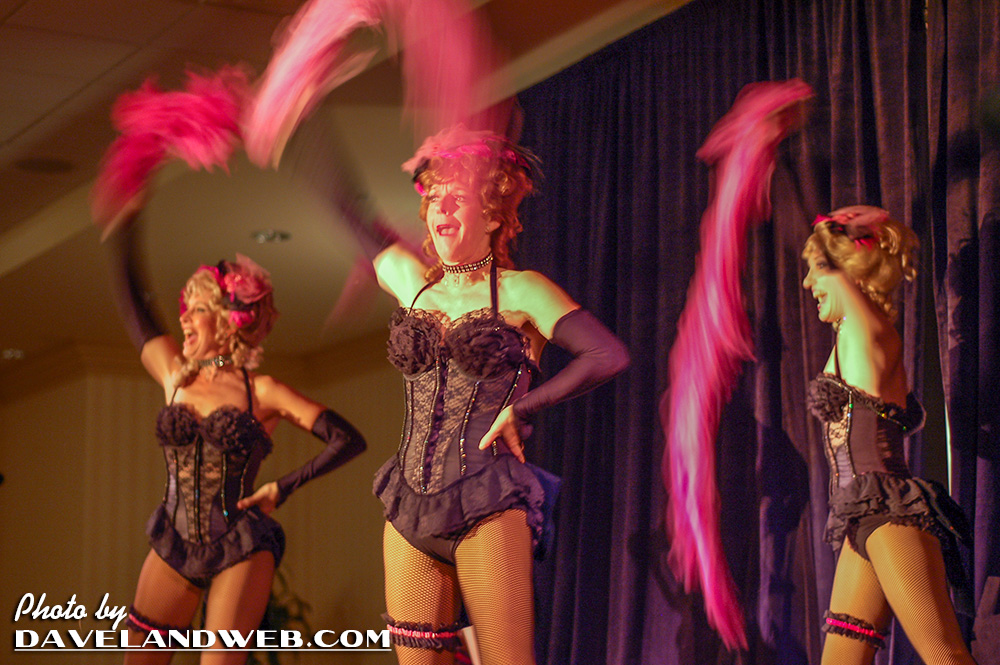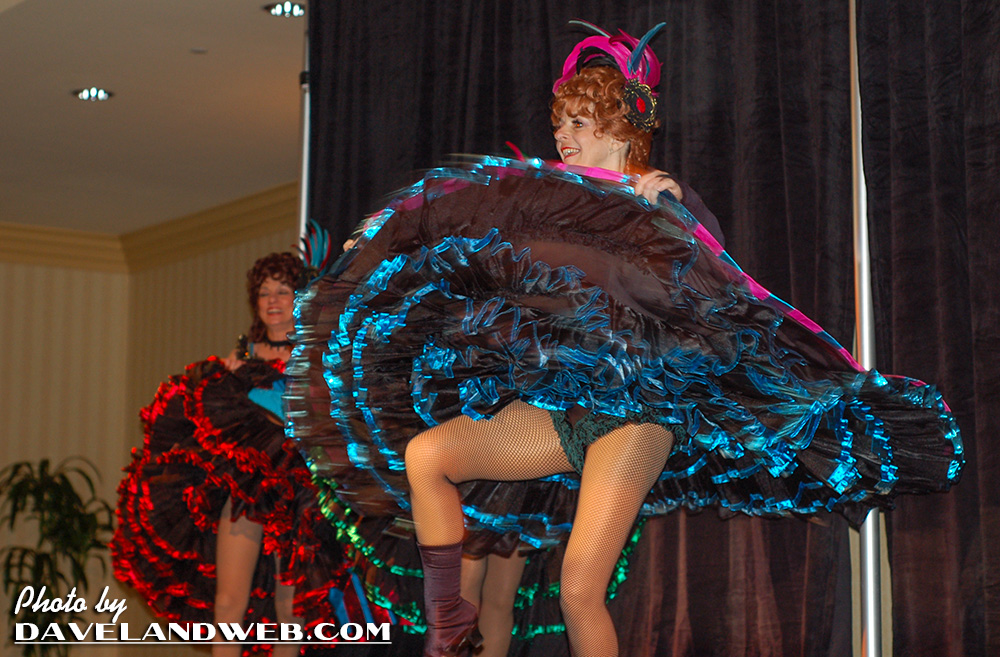 The show continued on with some of the show's more memorable alumni: Jim Adams' ventriloquism act brought the house down.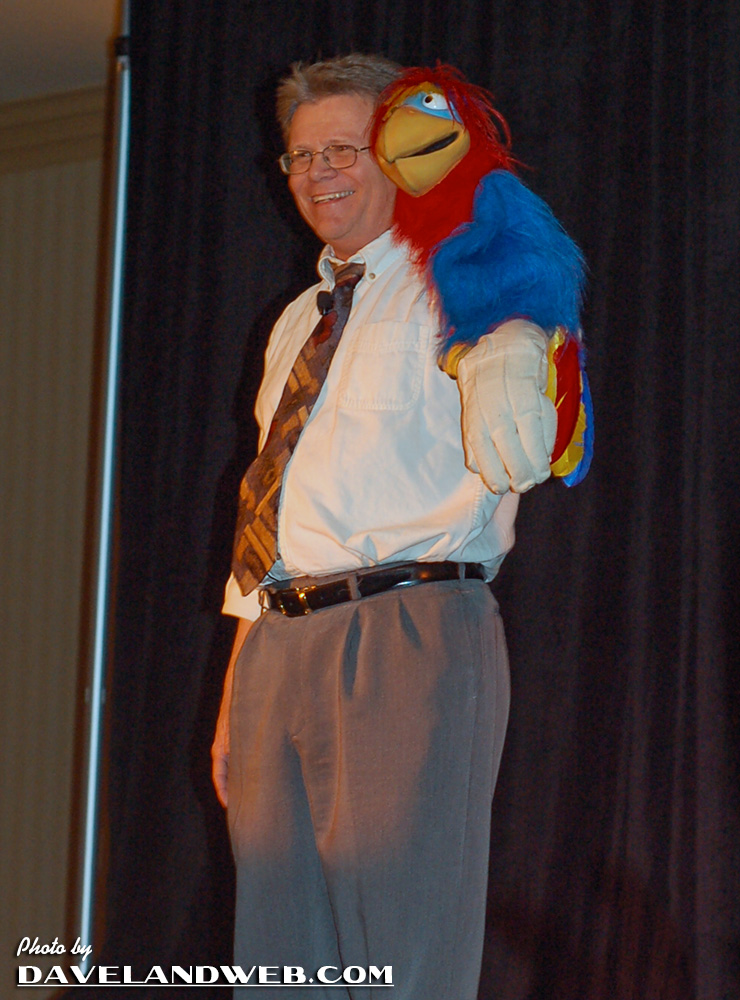 From the current Billy Hill show was Kirk Wall, doing his best Elvis imitation: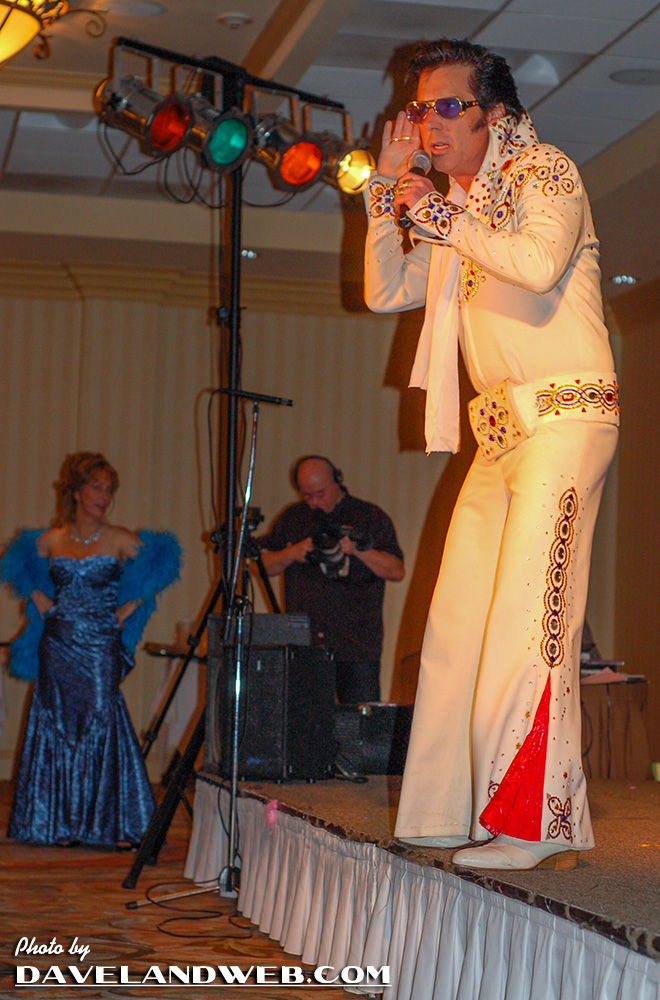 There were a number of stirring tributes from Disney legends, like Bob Gurr, Marty Sklar, and Charles Boyer: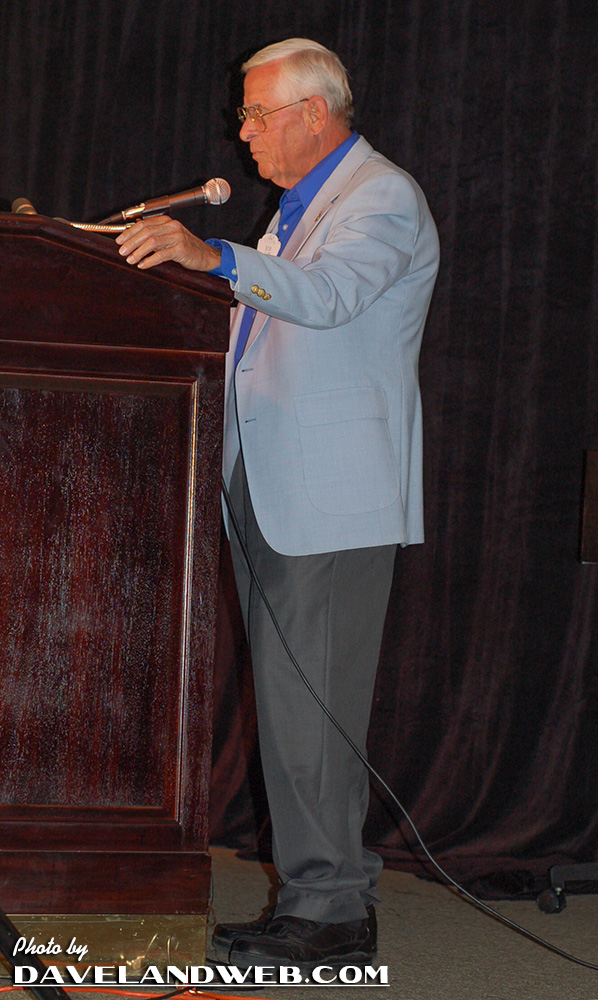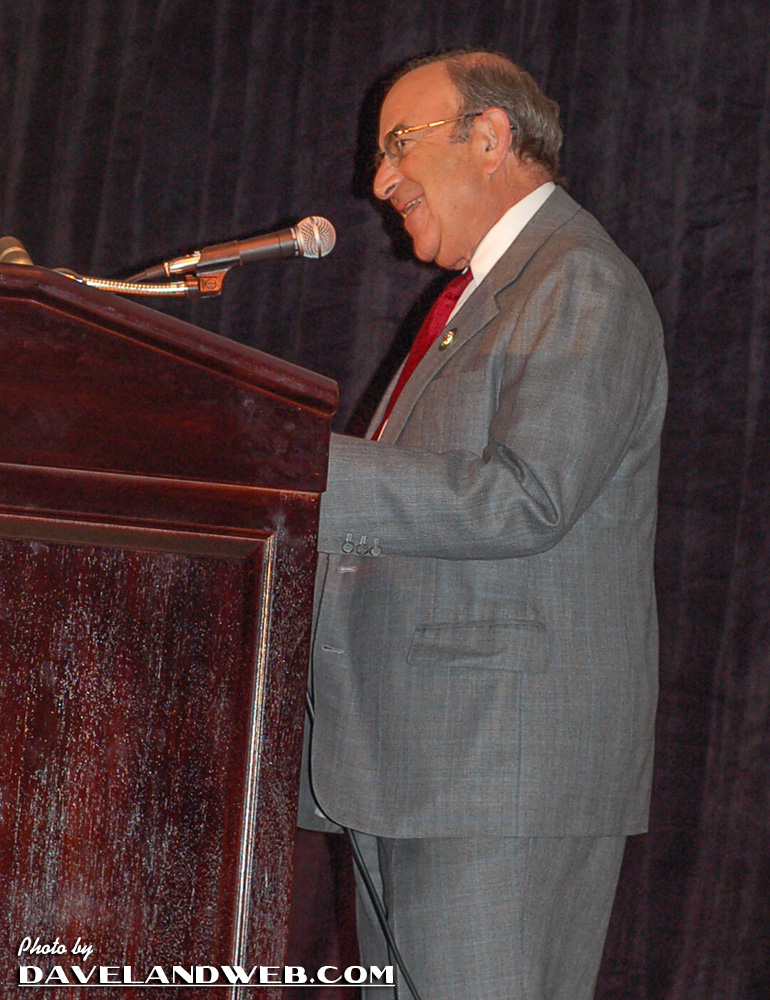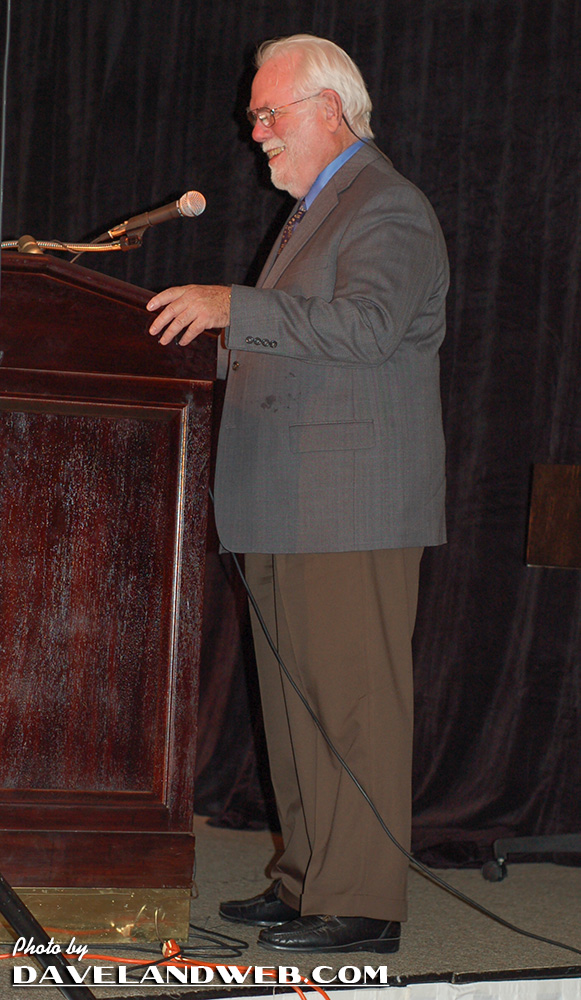 The most touching tributes were by Wally's son & daughter. His daughter gave her account of what it was like to have free reign at Disneyland, and how she & her childhood friends never missed the closing show of the Revue whenever they were at the park.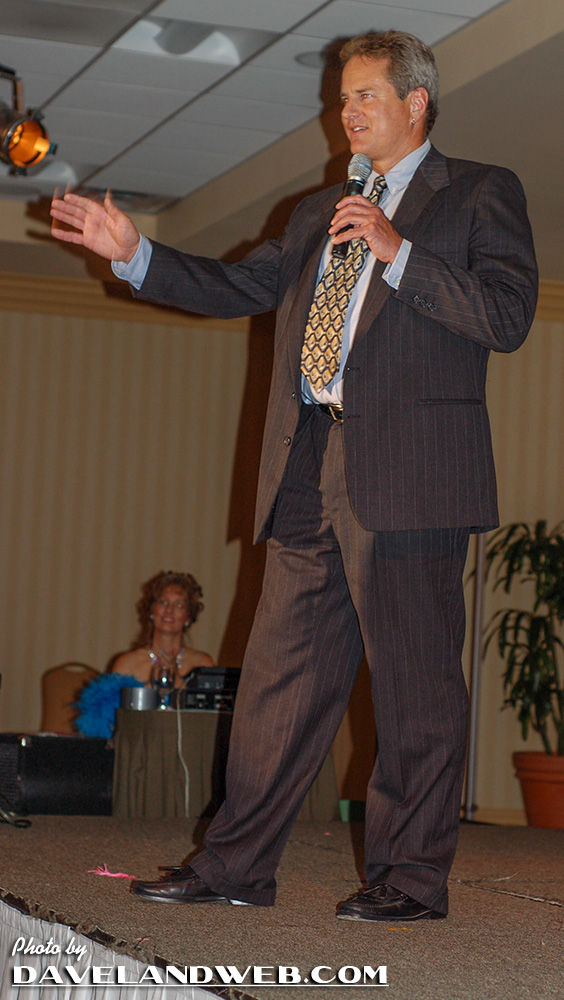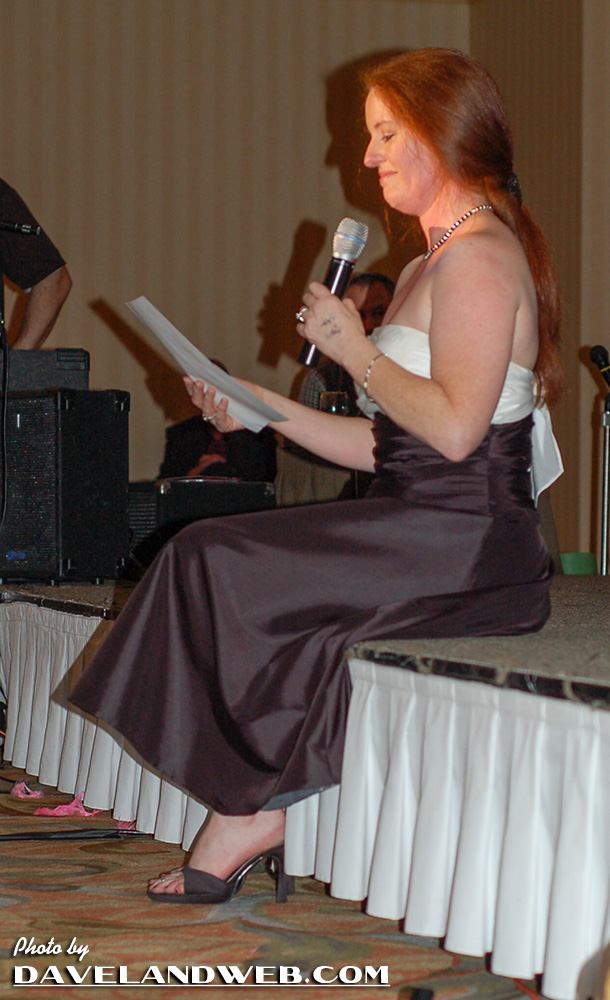 Although frail, Wally still has the spark in his eye and comic sense that has made him a true Disney legend: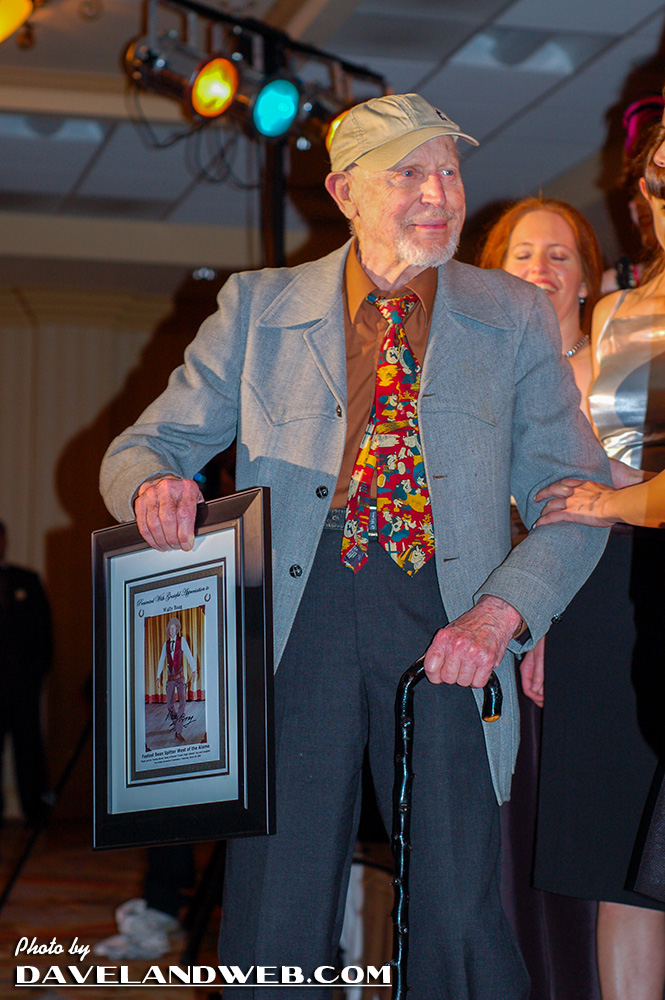 Curtain call by all the participants, including GH alumni Dana Daniels on the right: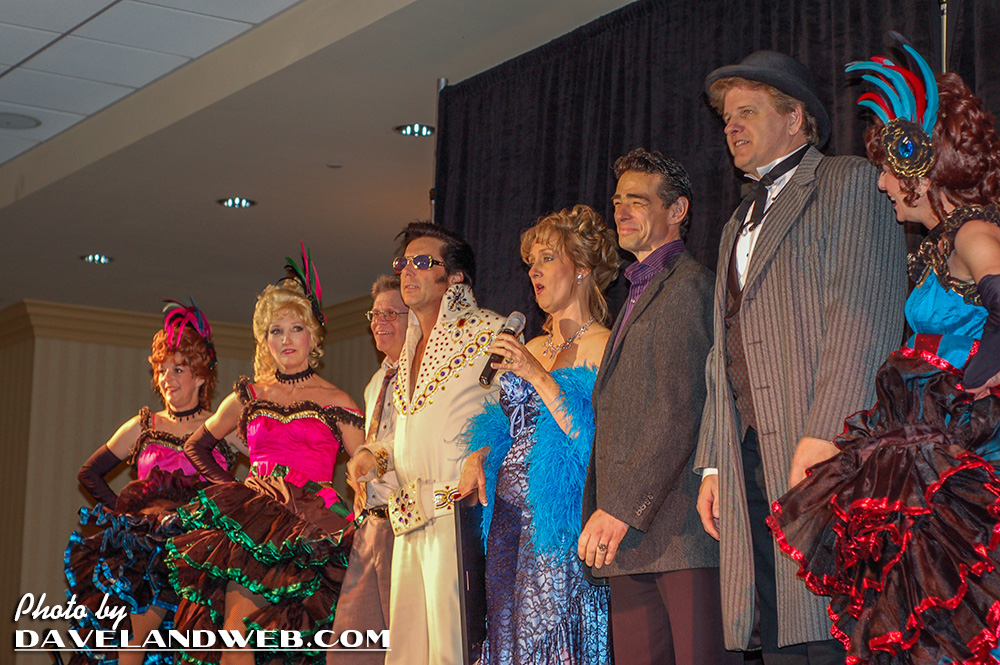 It was truly a special evening, and many kudos go to Carlene for arranging it. If you are not familiar with the Golden Horseshoe Revue, be sure to get the DVD Disneyland: Secrets, Stories, & Magic. It contains a 1962 10,000th Show Tribute to the Revue, and is glowing color footage of Betty Taylor & Wally Boag. To see more Golden Horseshoe Reunion photos, visit
my website
.