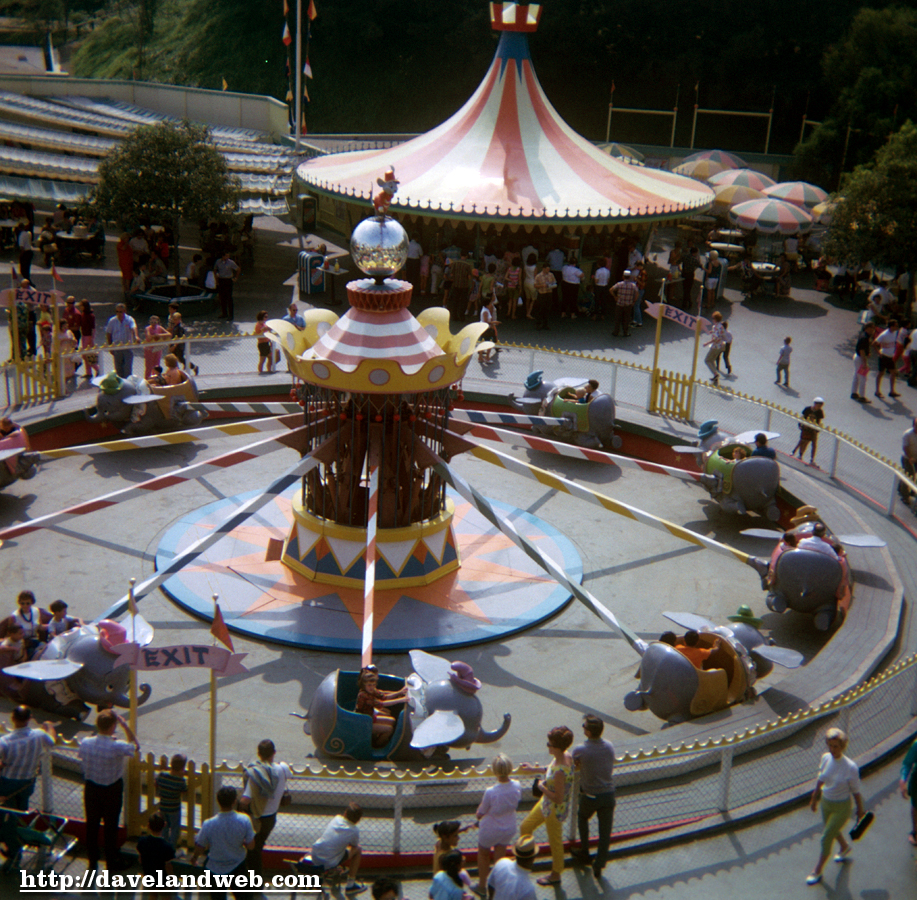 Hop back into your Skyway bucket, folks, as we continue our cruise over Fantasyland, October 1966. View #1 is a nice overview of Dumbo's Flying Elephants and the snack shop/shaded sitting area. This was back in the days when you couldn't cut through to Frontierland. On the other side of our bucket we can see the Chicken of the Sea Pirate Ship Restaurant: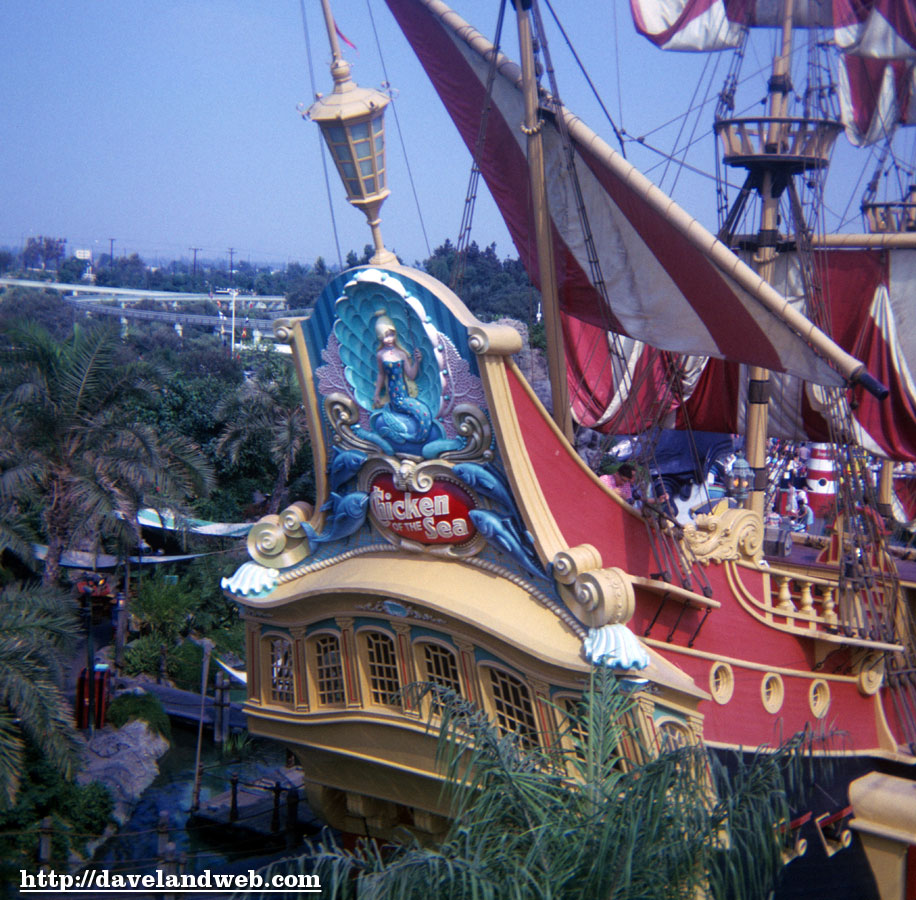 Hang on Captain Hook...it isn't officially YOUR restaurant just yet...Chicken of the Sea is still the sponsor!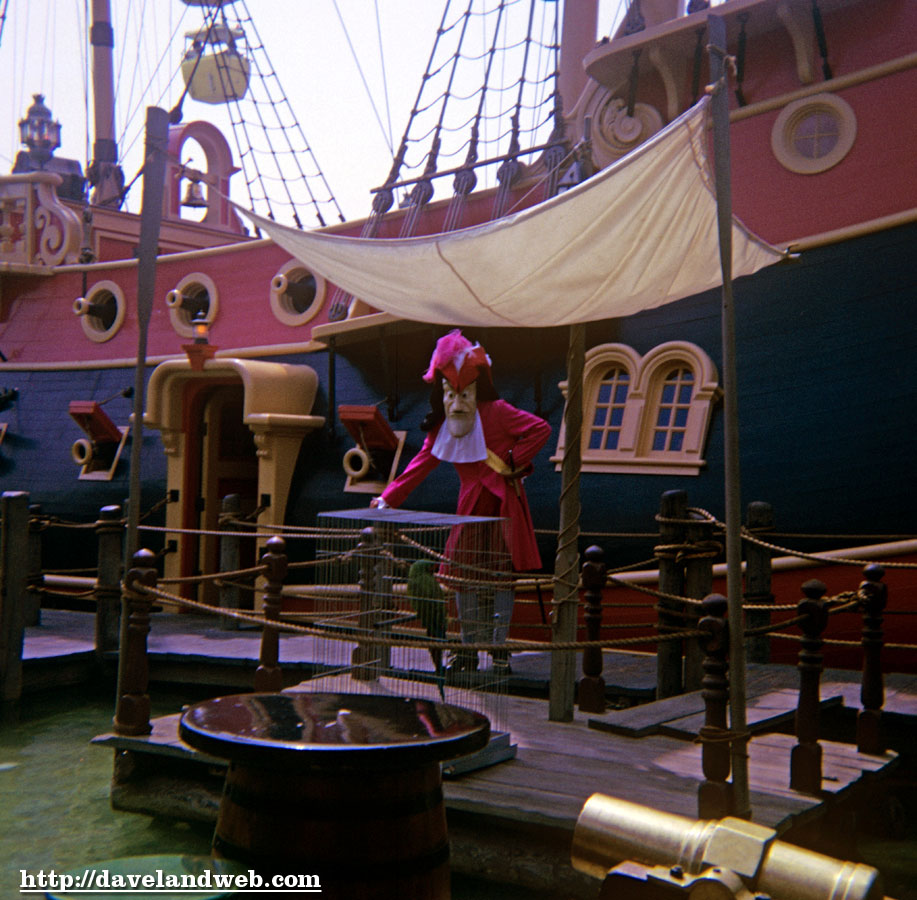 Meanwhile, Goofy and Pluto are steering the ship to nowhere: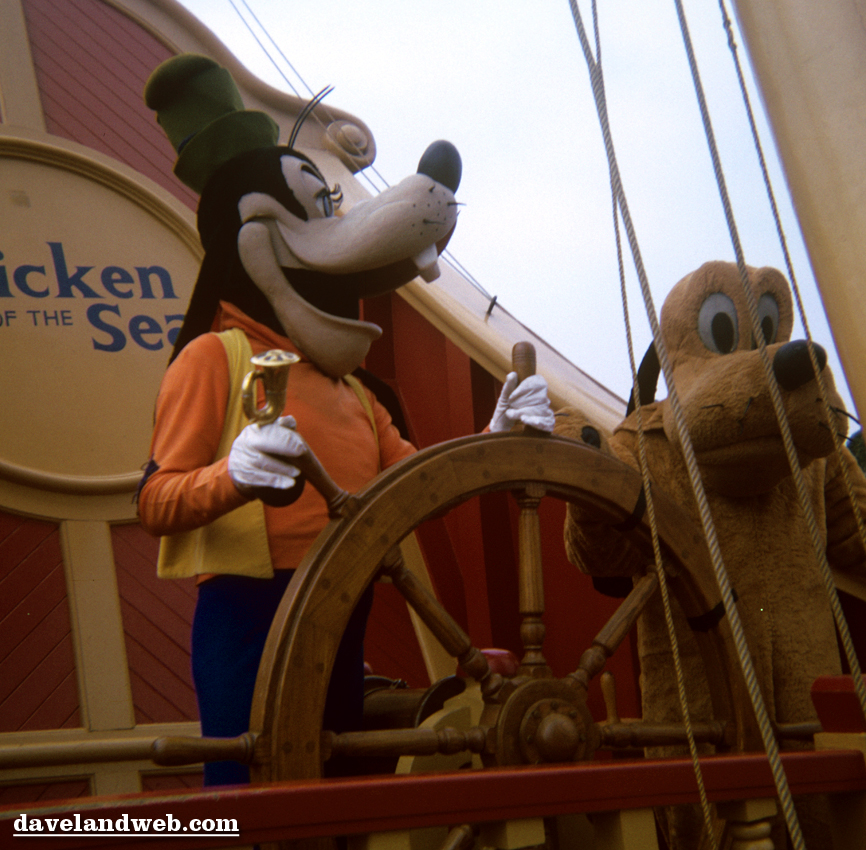 Last one for today is for Mike & Juli: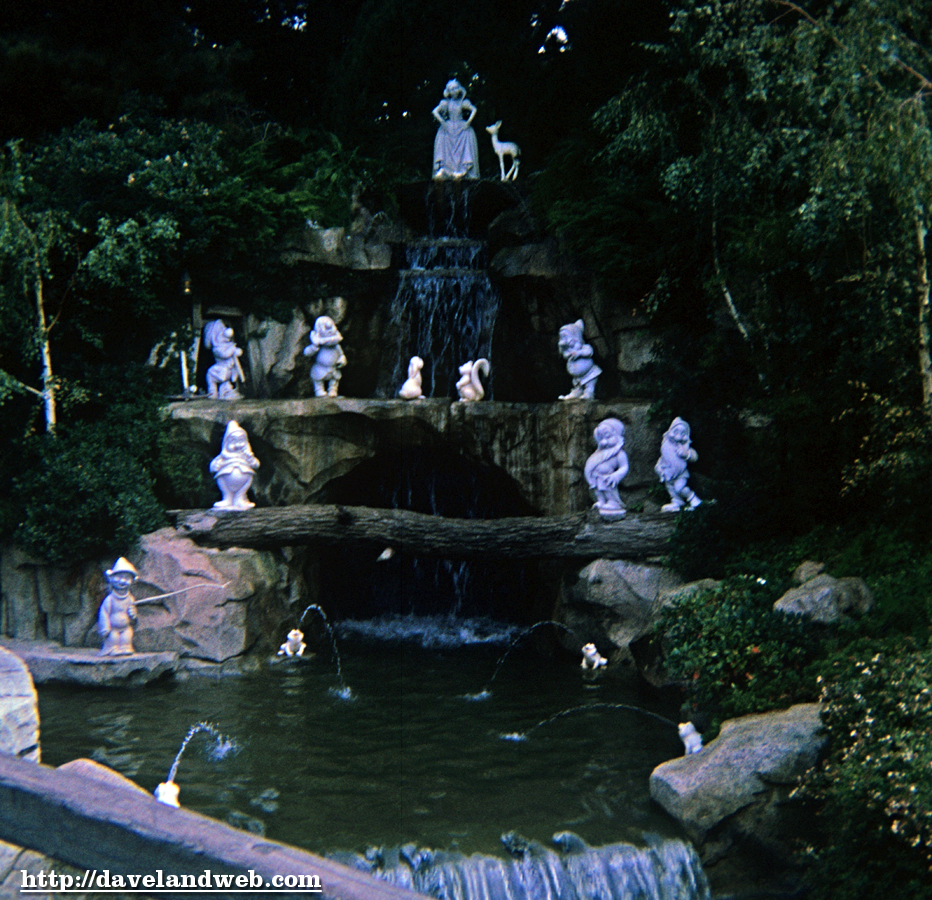 Tomorrow, we'll exit by the side of the Castle and mosey on over to Frontierland! See more vintage and current Fantasyland photos at
my website
.