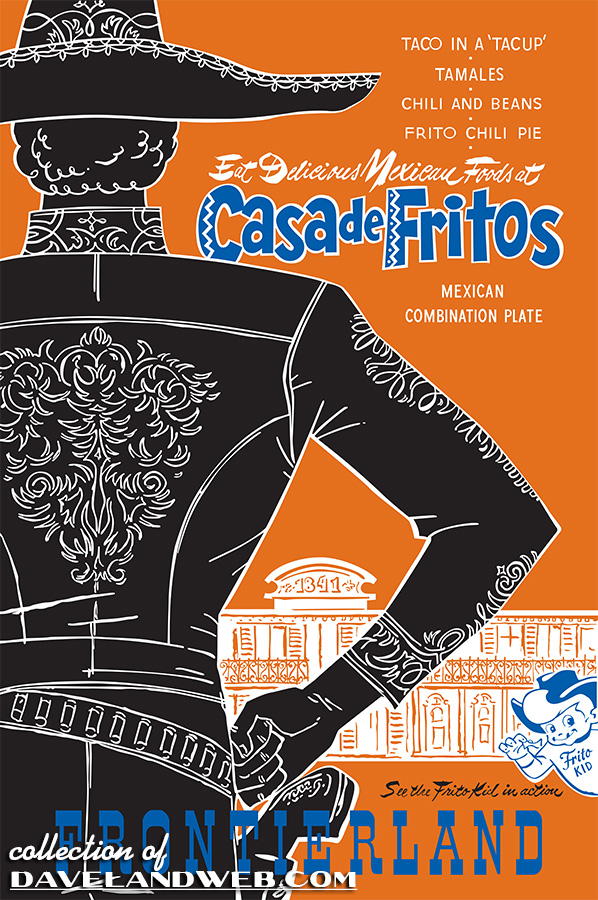 Casa de Fritos was one of the few restaurants to garner its own poster at Disneyland. Originally located on New Orleans Street, it replaced the area formerly located by the Marshall's/Blacksmith's office.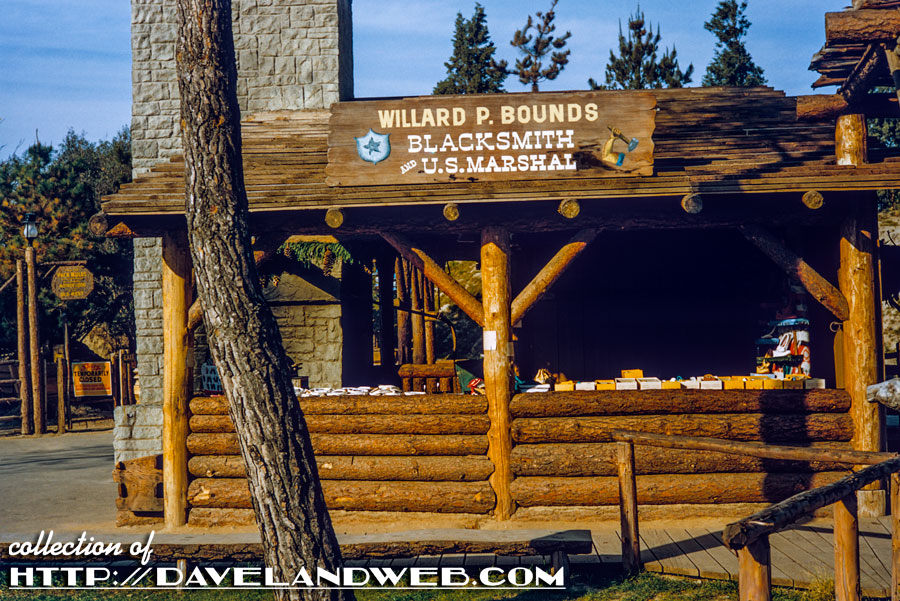 This photo from January 1966 shows the entrance to the restaurant.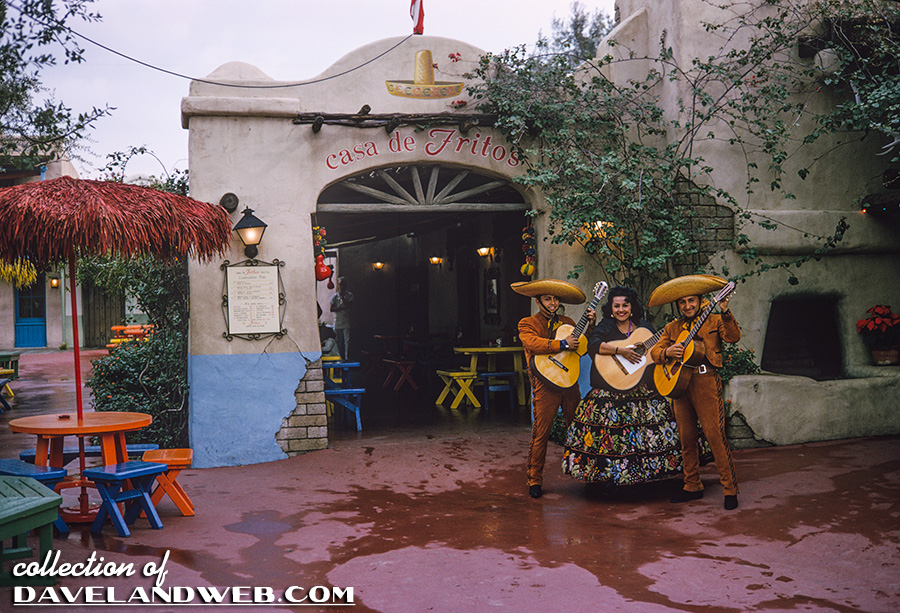 Recently, I acquired a number of Casa de Fritos photos that I believe were taken shortly before it was changed into Casa Mexicana, 1982.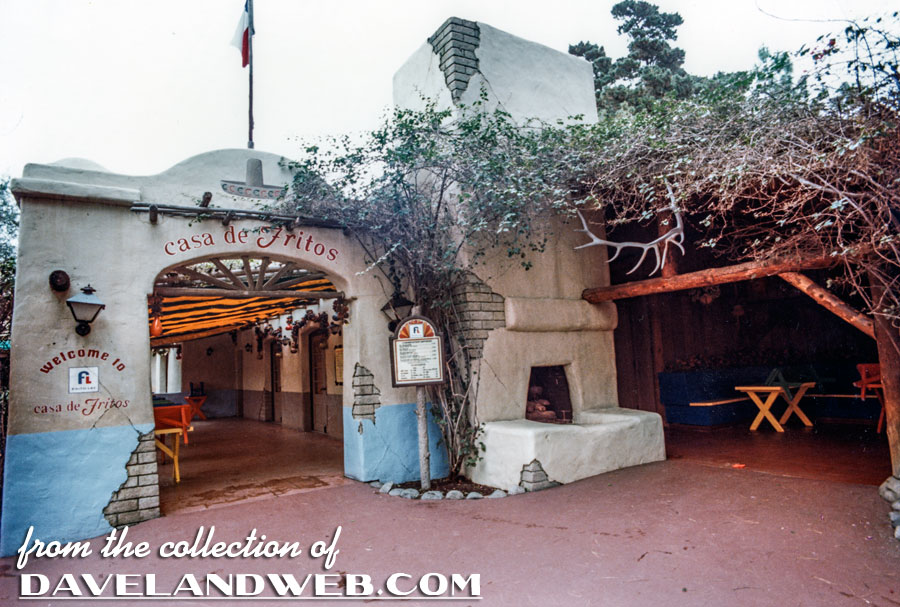 And here is a similar angle taken recently at its latest incarnation, Rancho del Zocalo; although the decor is somewhat different, you can see the structure remains virtually the same.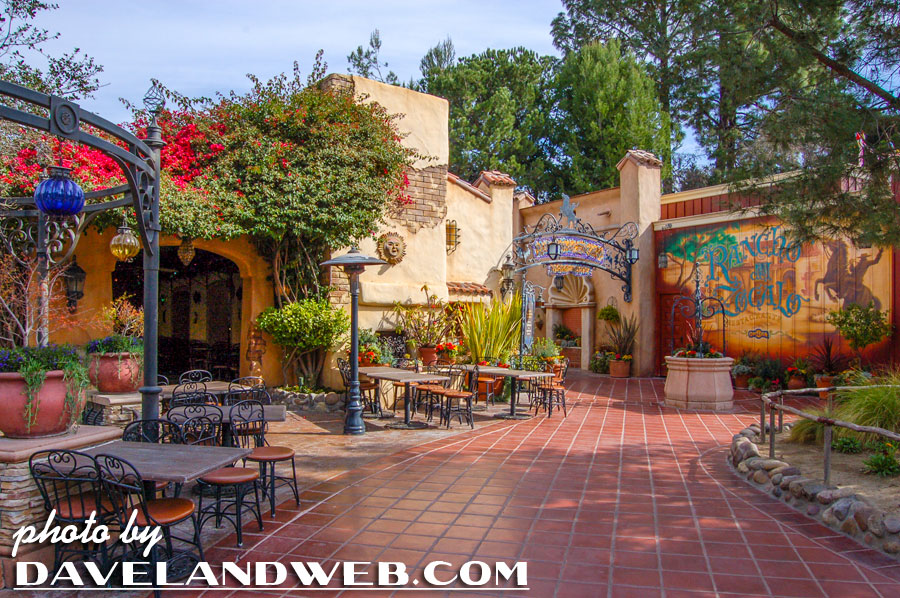 Here are a few more photos from the 1981/82 photo session: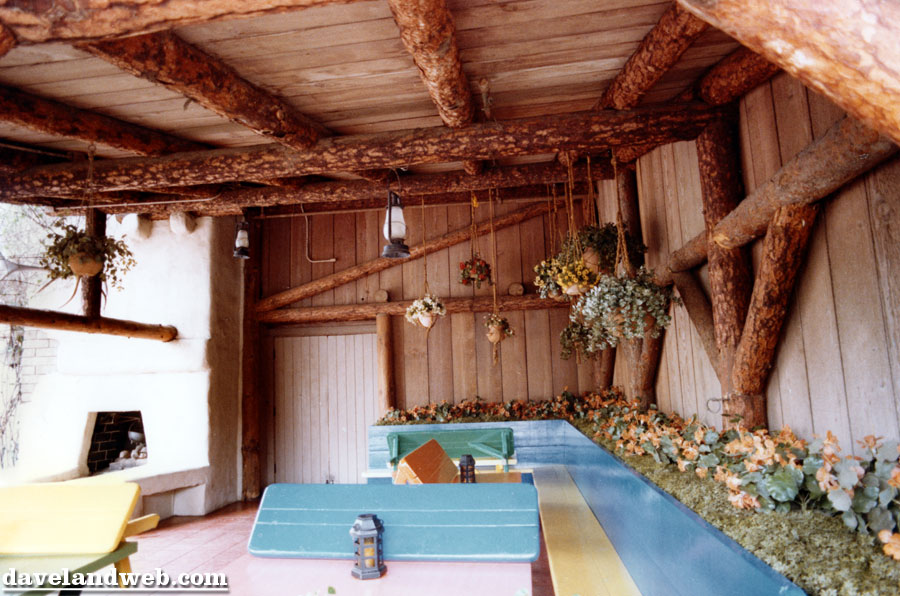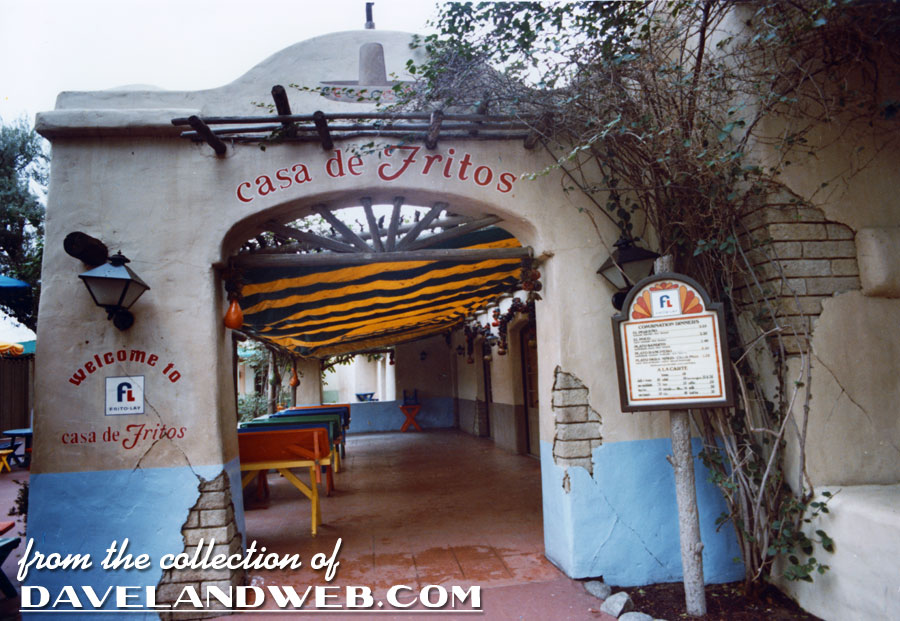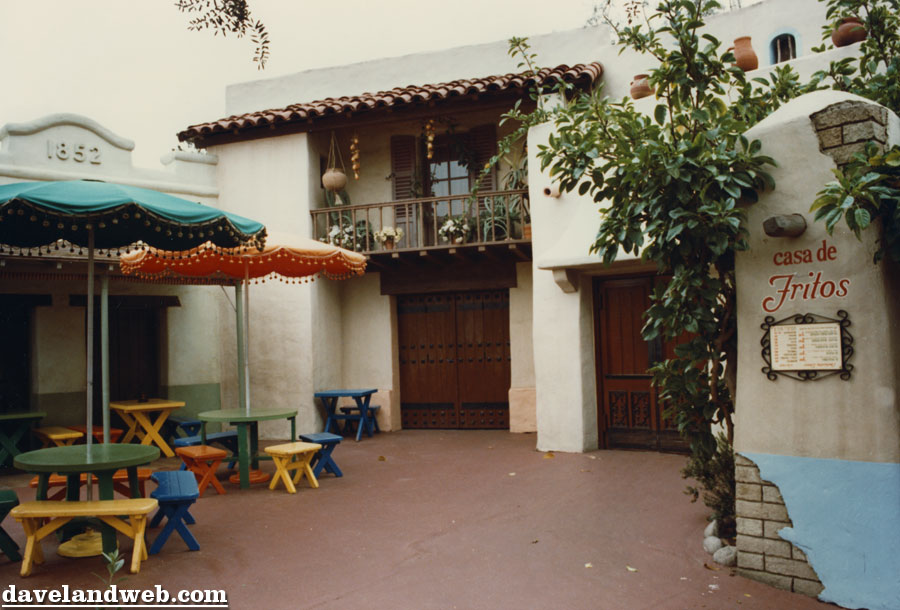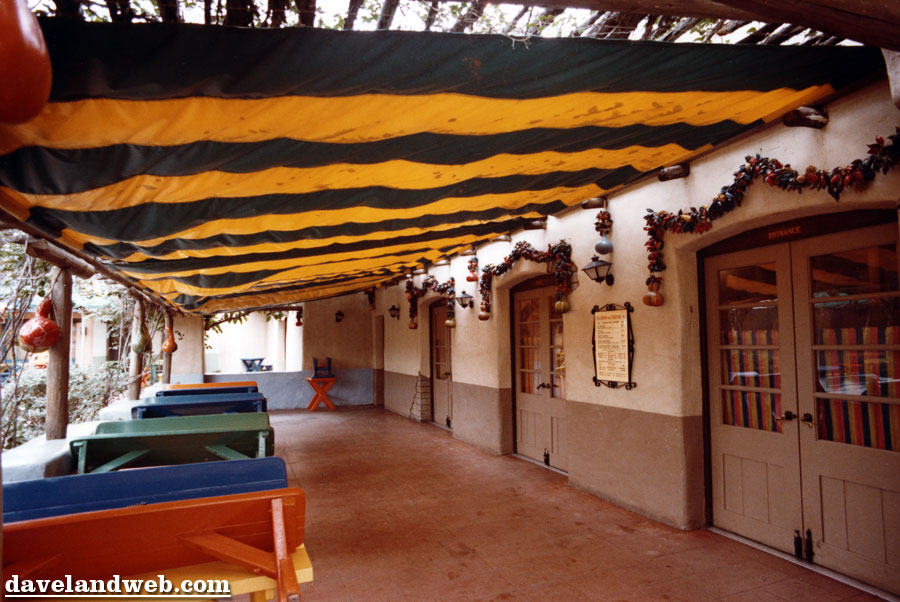 Last one for today is a detail shot of the menu marquee: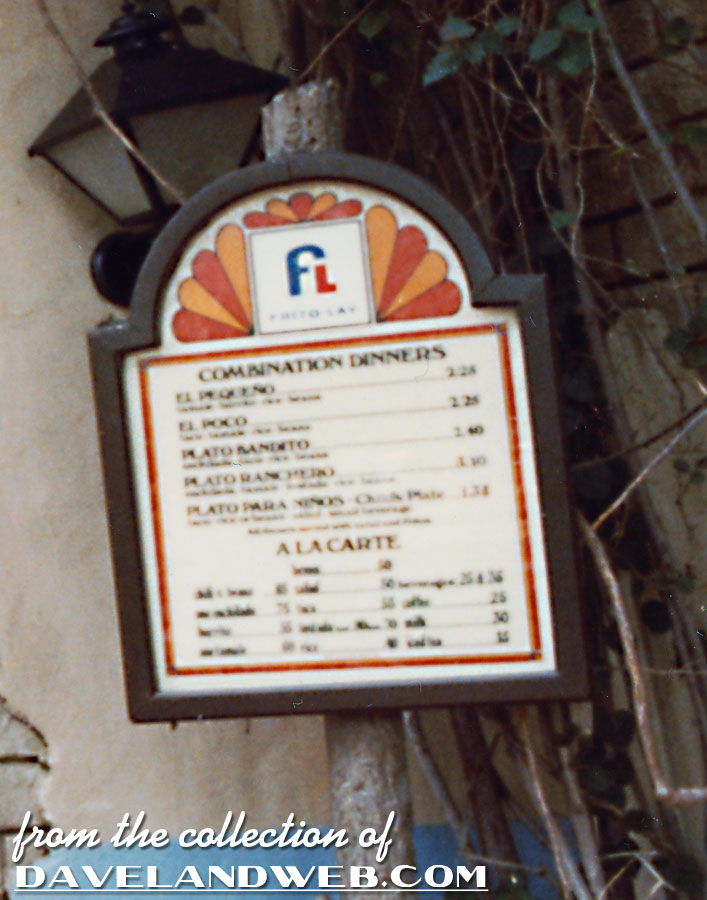 See more vintage & current Casa de Fritos photos at
my website
.