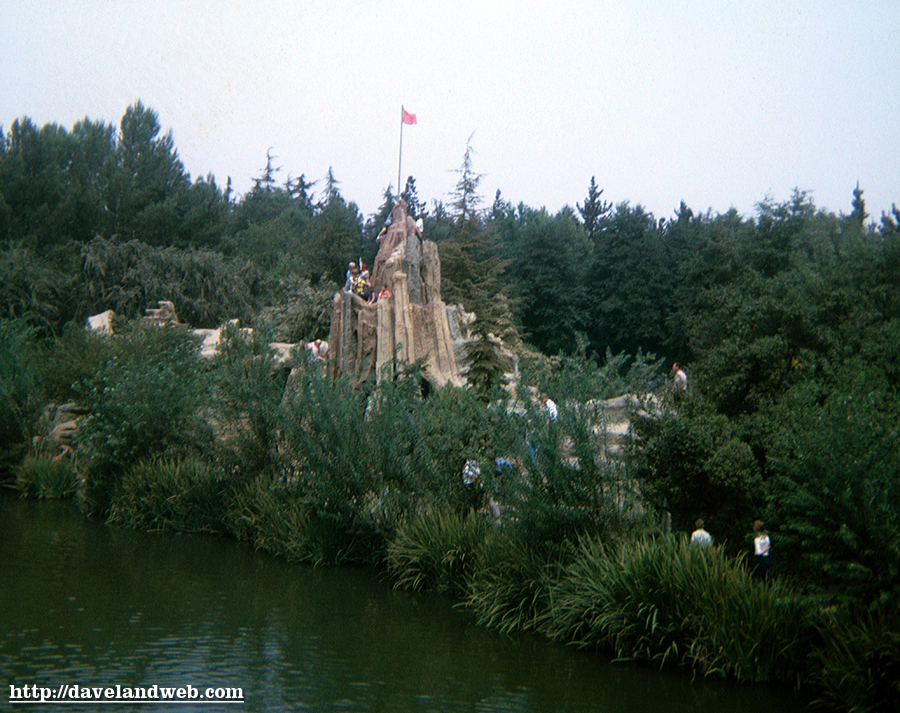 Yup, still in 1966...and today we are visiting Tom Sawyer's Island, where the kids can have plenty of fun climbing Castle Rock. Fortunately, no Yippies are in sight, and none of those pesky rules, regulations, and modifications that came a few years later! Nearby, Cascade Peak adds plenty of atmosphere with its thundering falls.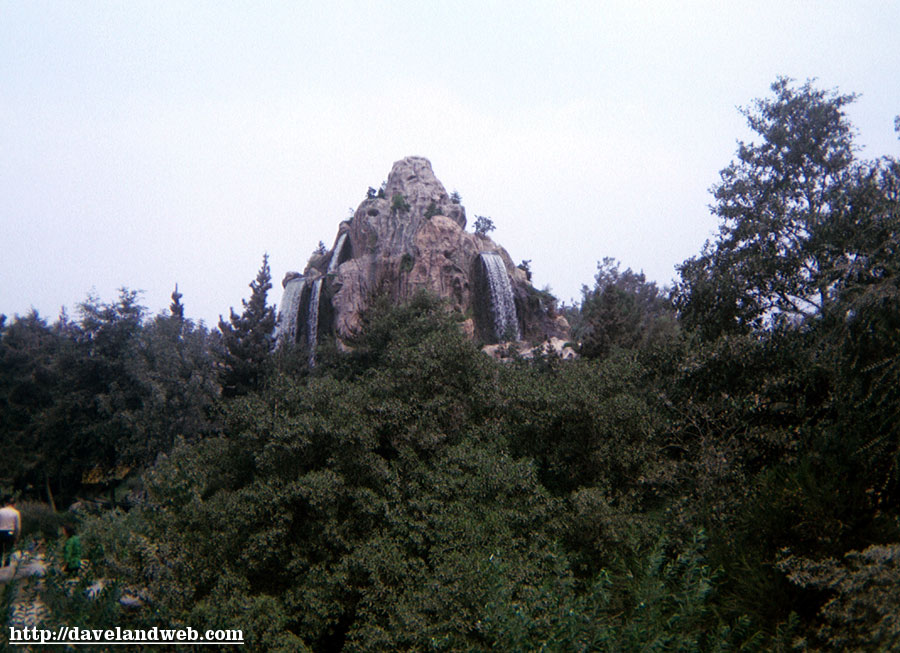 While on the Island, you can visit Fort Wilderness, back when it was more than just a bathroom break & a Home Depot remodel gone bad.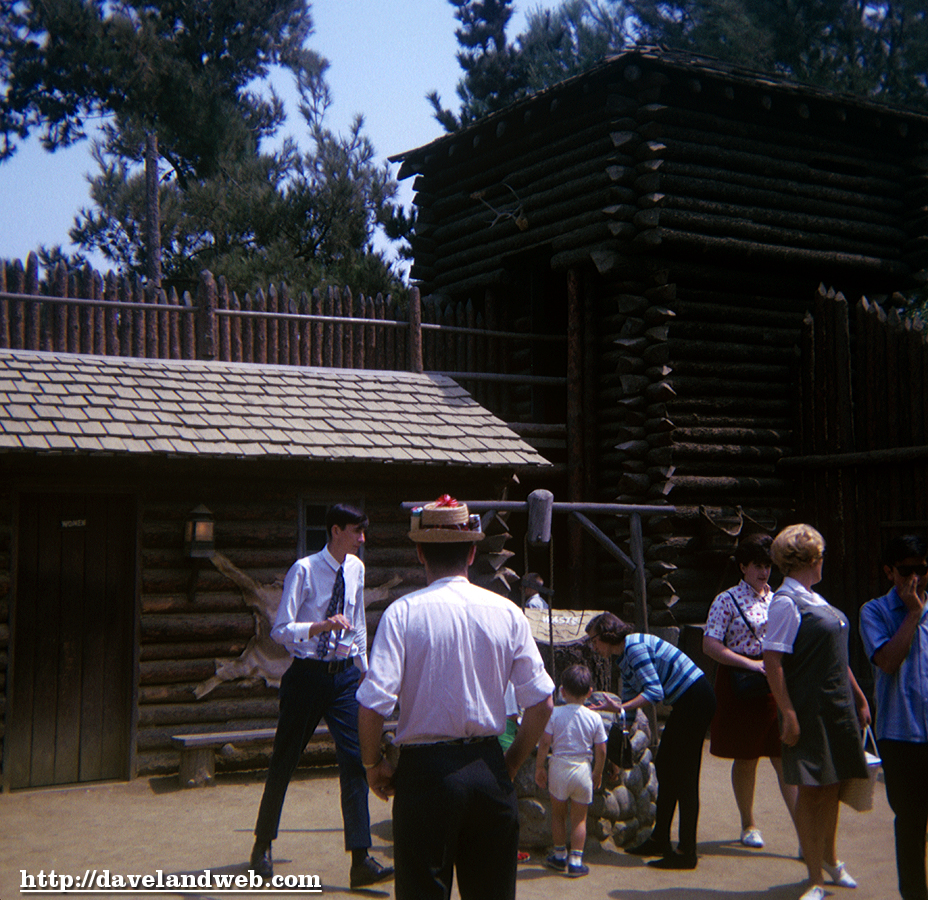 Back on the Twain, we can see lots of AA Indian Activity going on; don't forget to wave!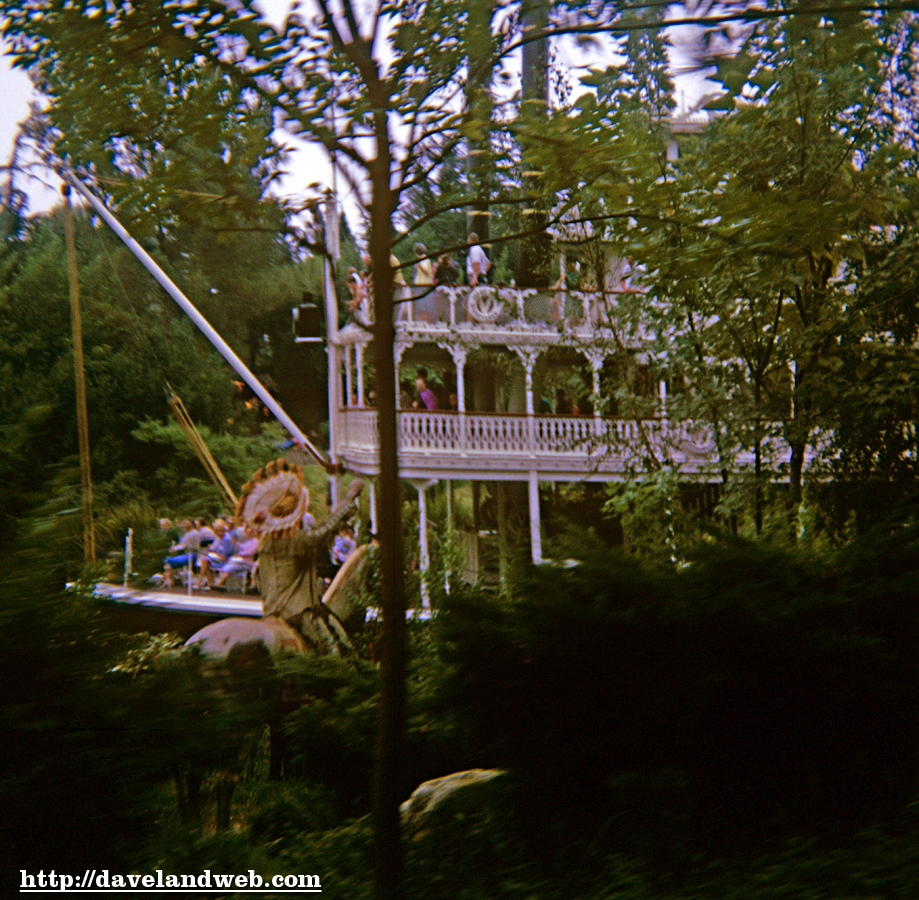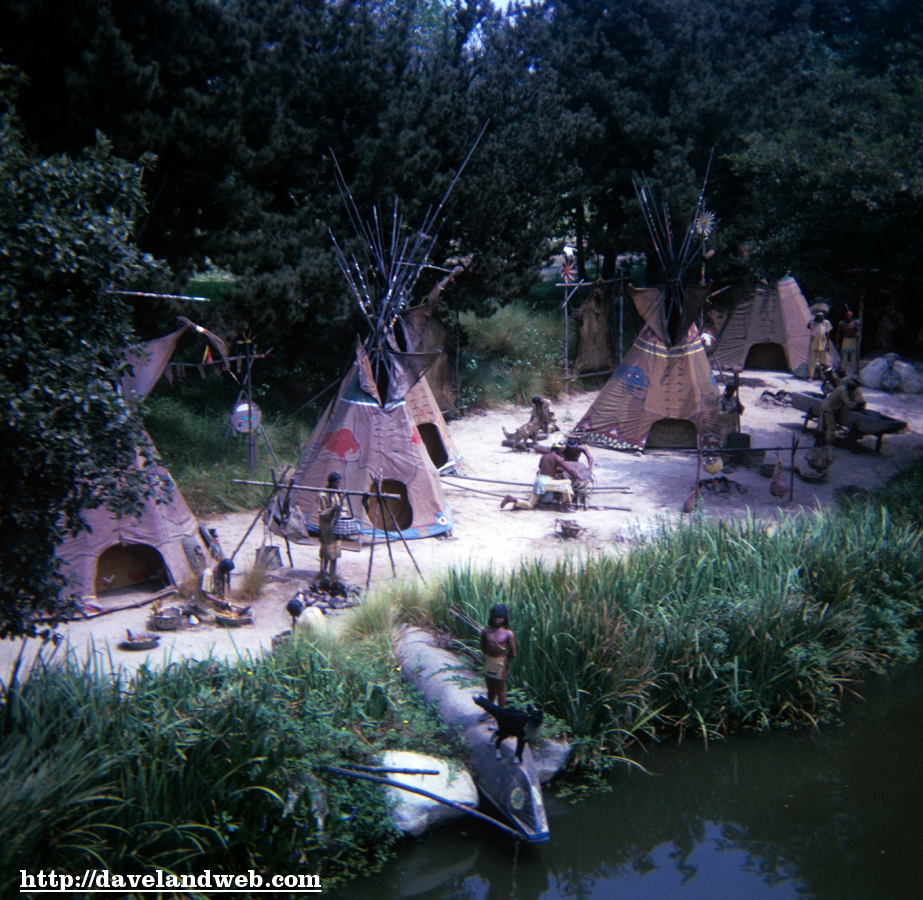 October 1966 was also a time where it was okay to see a few dead people along the River; here is the Indian Burial Ground. For all you Dead Settler fans like me, sorry, but our photographer didn't snap one of him.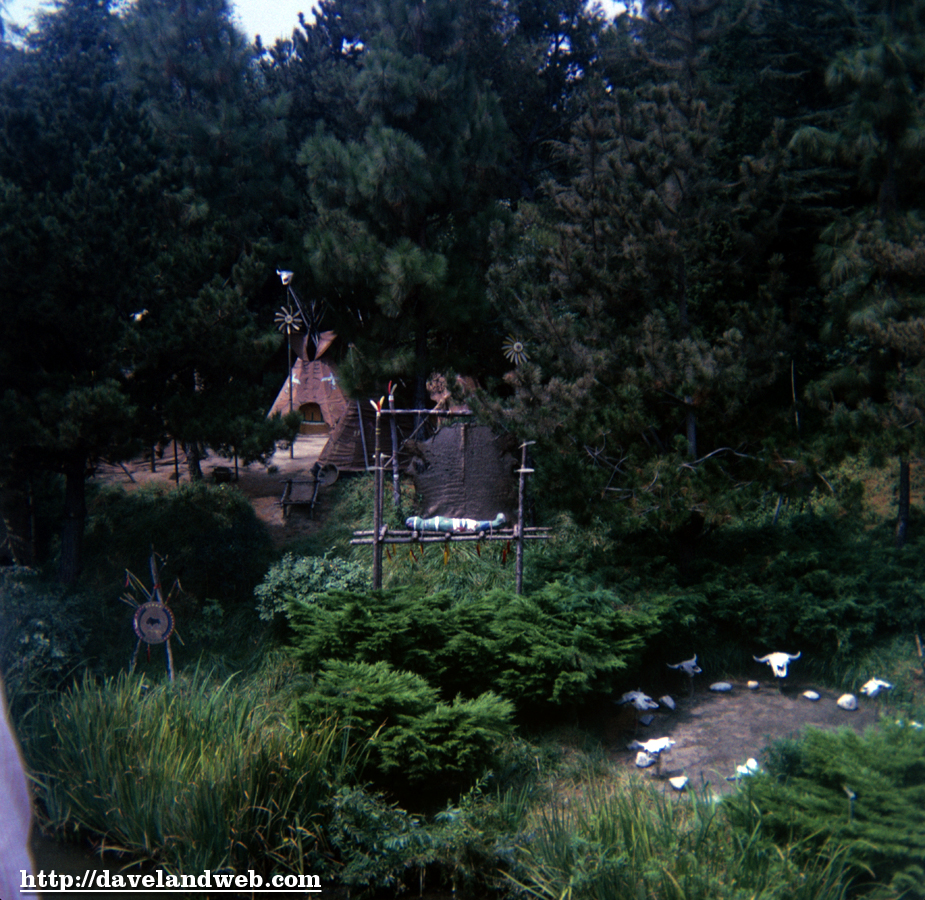 And that concludes our Rivers of America 1966 tour. For those of you who have read about the Dream Suite, which replaced the Disney Gallery, I was able to tour it yesterday and wow, is it impressive. Very tastefully done, with more than a few nods to the Disney/Disneyland history. Anyone who is able to stay here is extremely fortunate. Although many were sad to see the Disney Gallery go, that facility could go anywhere; drawing upon Disney/Dorothea Redmond's initial concepts, the Dream Suite belongs here. Many thanks to my friend Ashley who was able to get me in, and to Anastasia for the Tinkerbell Twist.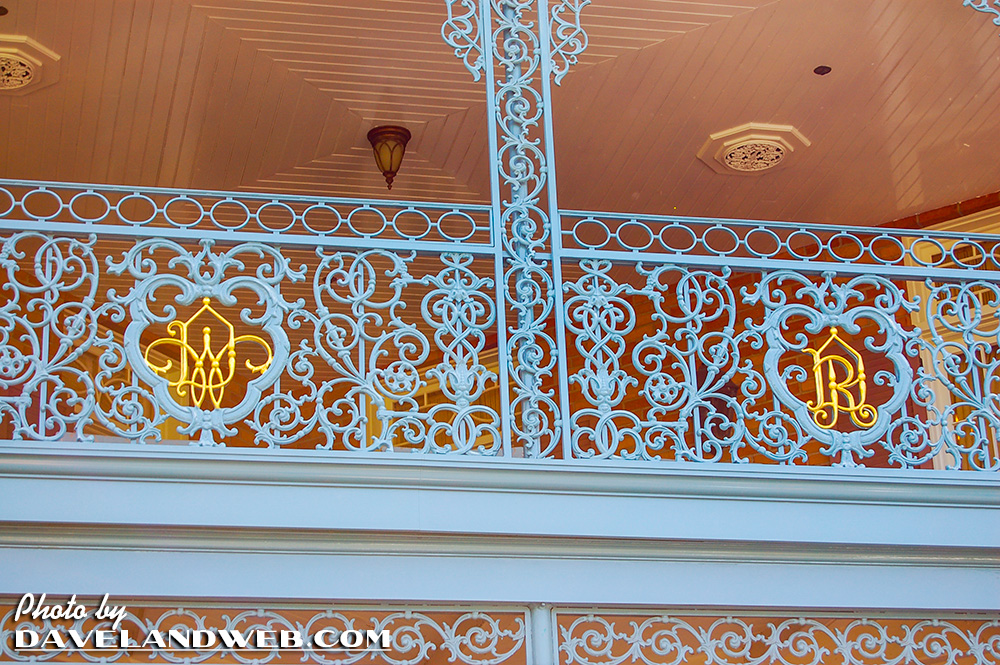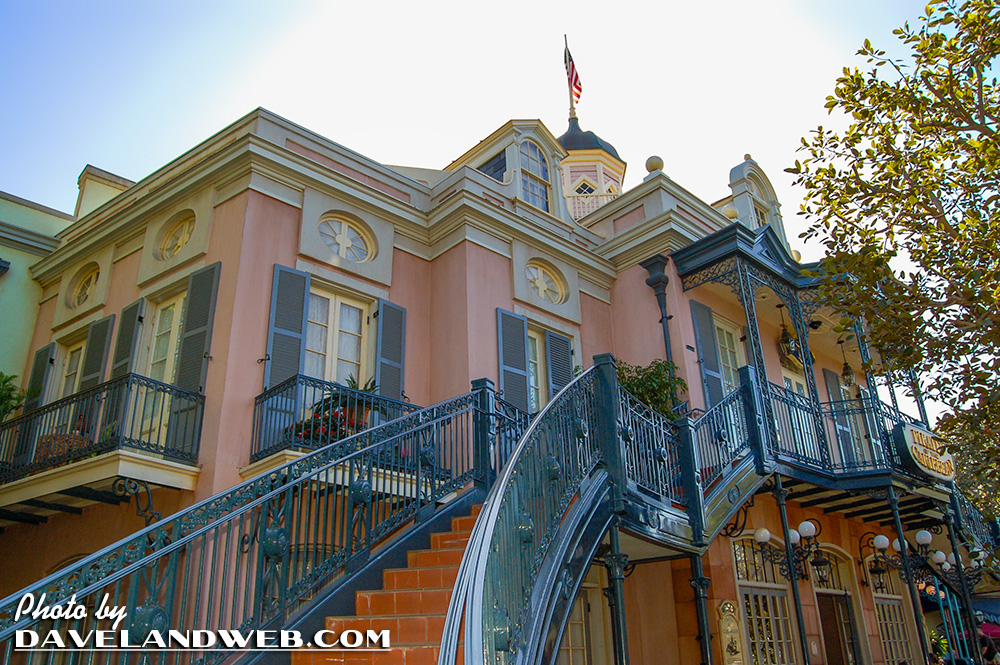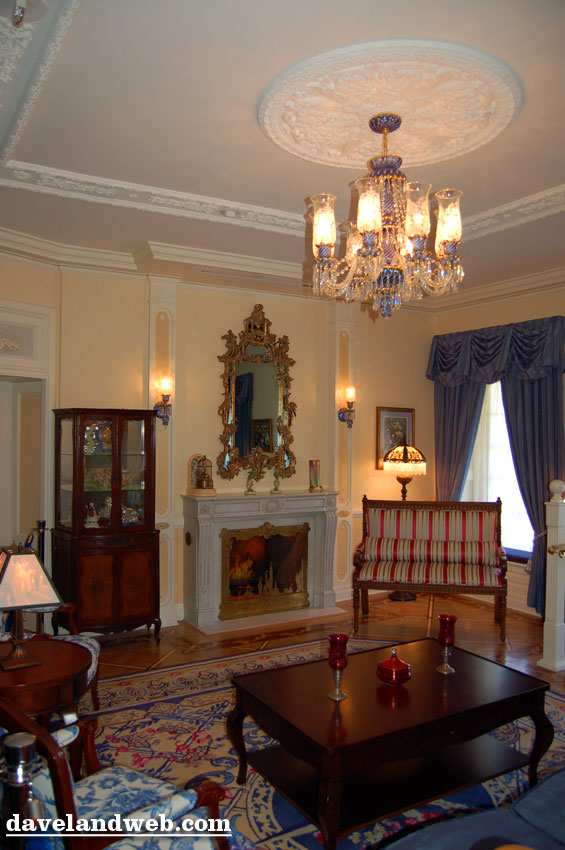 You can view a TON (which means a lot, mega, huge collection, etc.) more of my Dream Suite photos at my
Dream Suite Page
. Tomorrow, we'll visit Adventureland, 1966. See more vintage & current Rivers of America photos at
my website
.