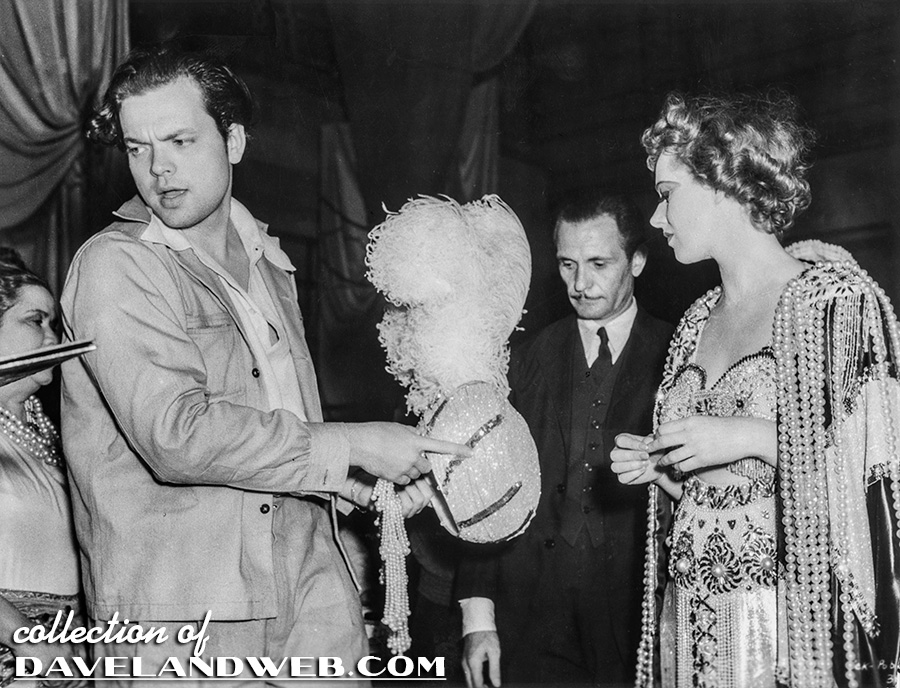 The filming of Orson Welles' cinematic masterpiece, "Citizen Kane" took place between June 29, 1940 and October 23, 1940, in what is now Stage 19 on the Paramount lot in Hollywood. Xanadu, the fictional estate owned by the title character, Charles Foster Kane, was represented by aerial shots of Oheka Castle in Huntington, New York in the film's opening newsreel montage.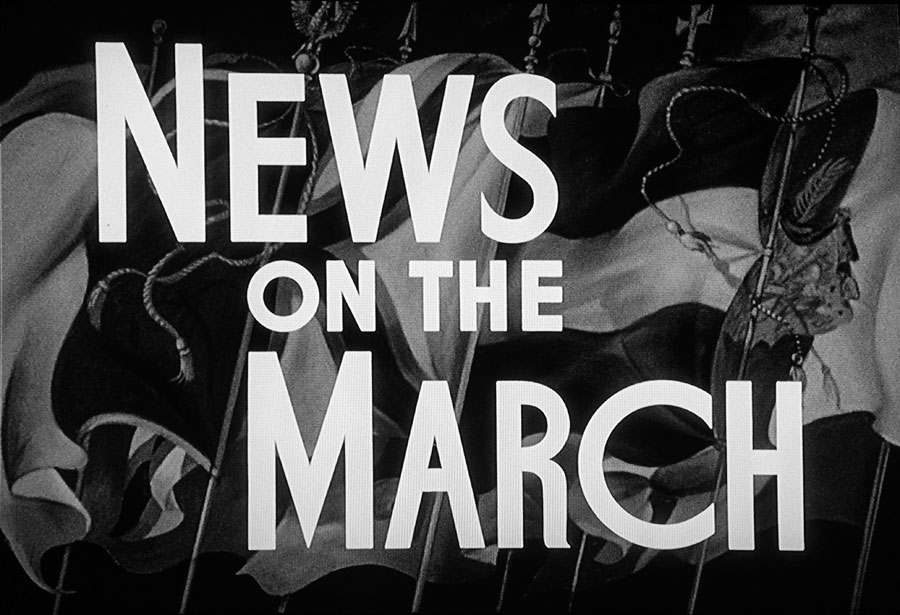 The grounds of Xanadu were represented by Busch Gardens and Arroyo Boulevard in Pasadena, CA. There was also some location filming in Balboa Park and the San Diego Zoo. Many shots of Xanadu were surrealistic, highly stylized matte paintings. Since I live near Balboa Park, I have always wanted to attempt to match images from the film with the locations used in Balboa Park. Here goes…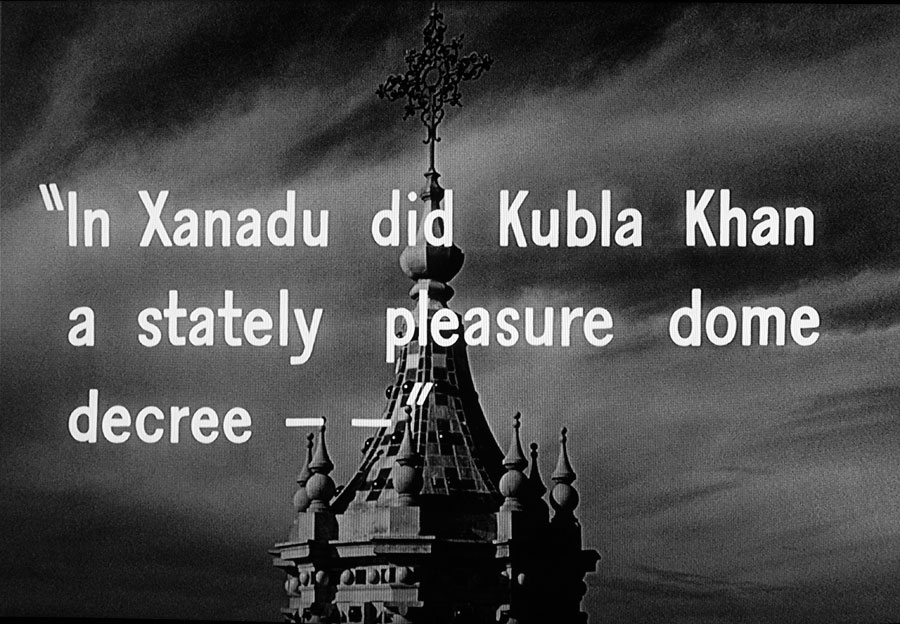 The above shot might be a matte painting (the sky probably is at least), but the tower is obviously based on this one in Balboa Park, which is part of the California Tower.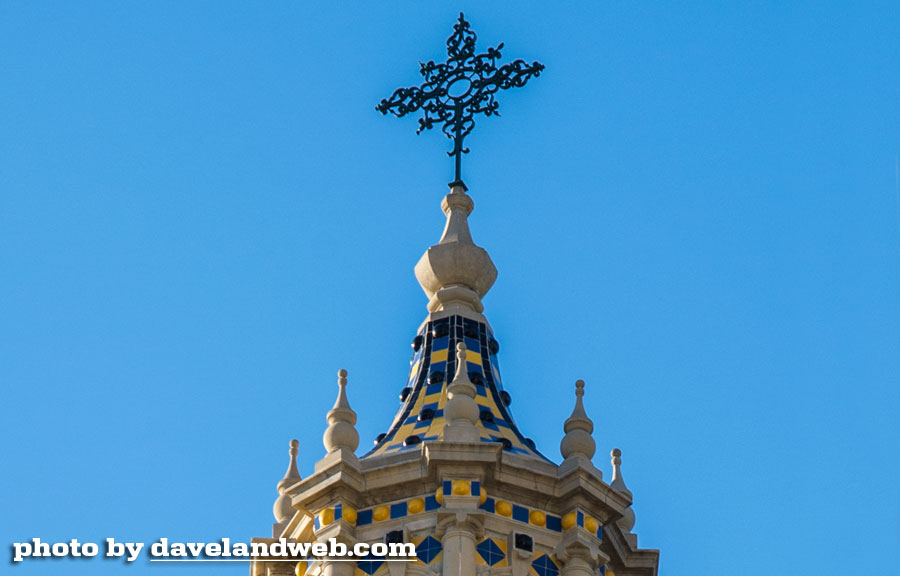 This Balboa Park location was one of my best matches.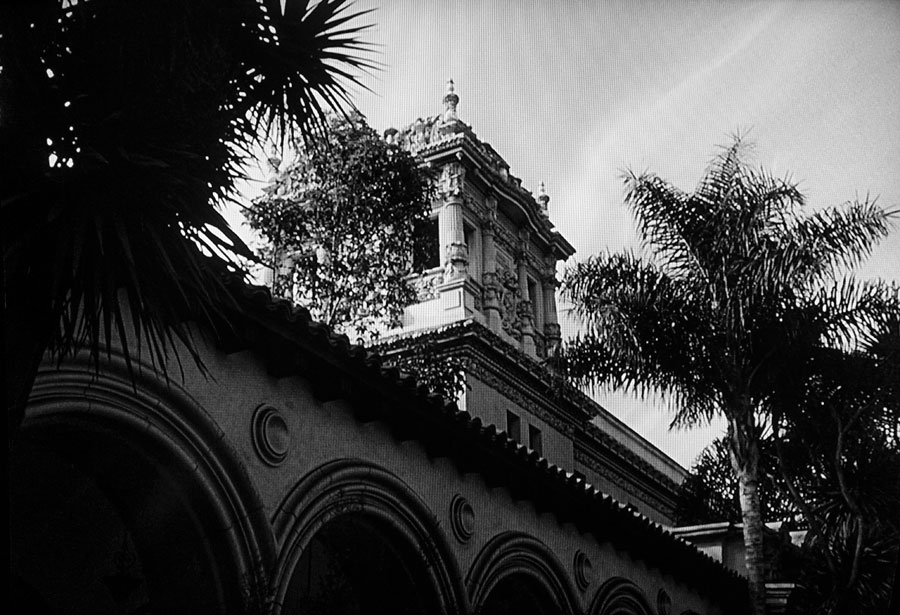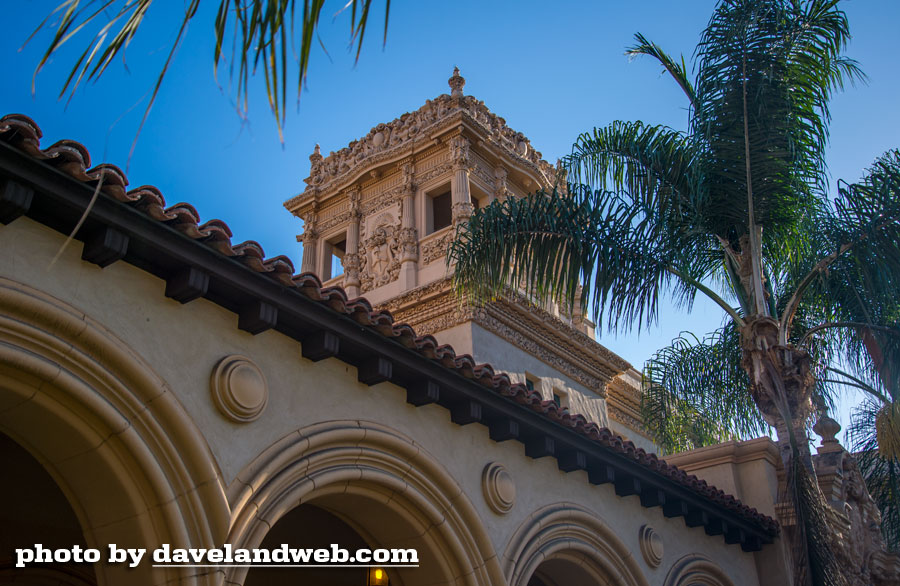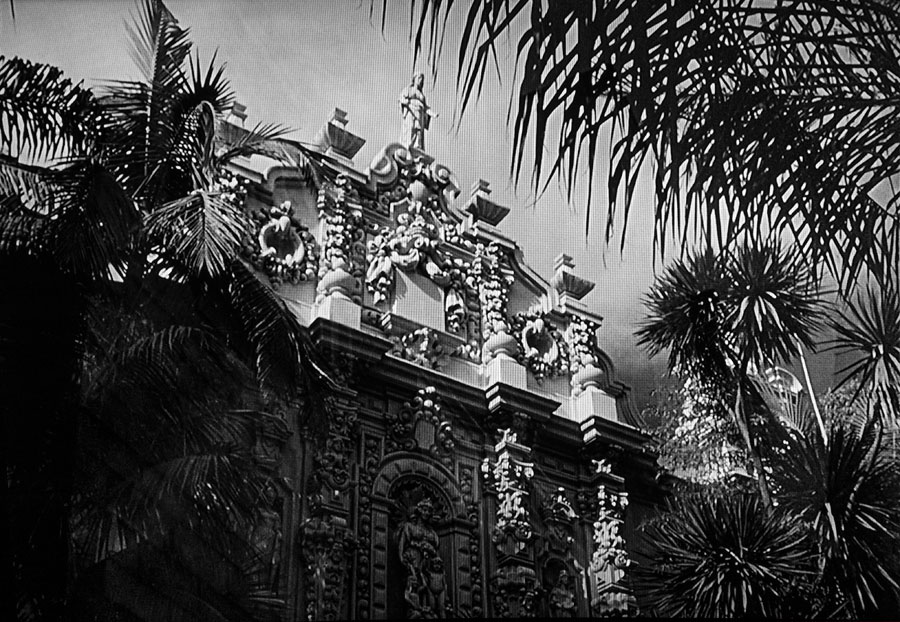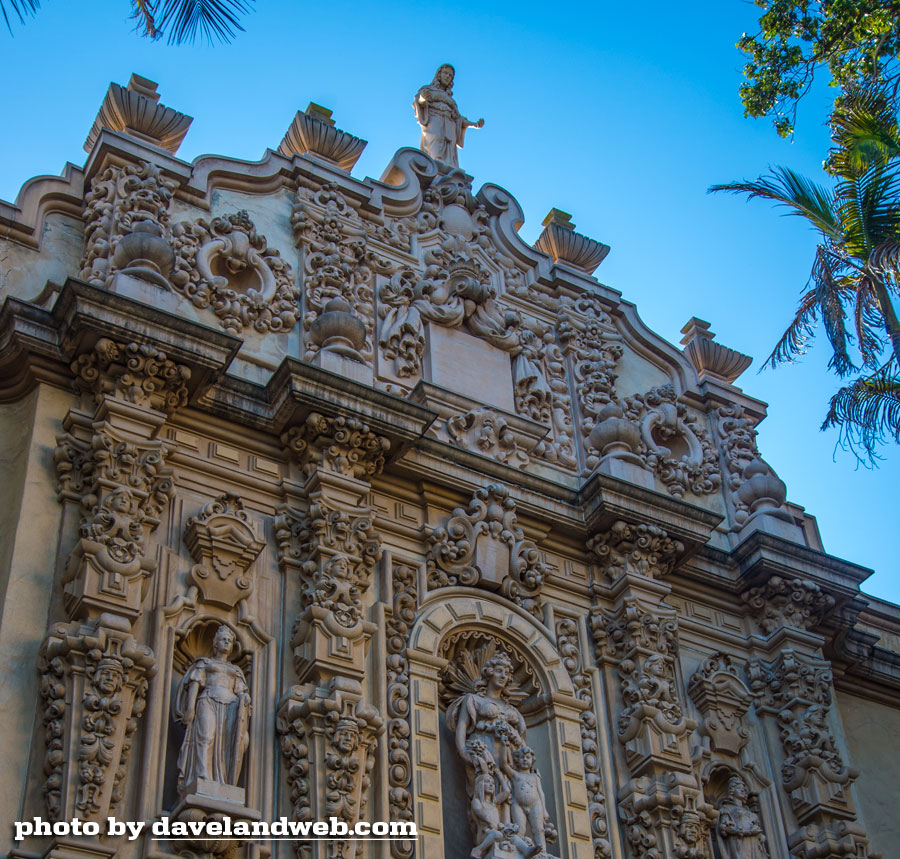 This one was difficult; because of the plantings in front, I could not match the angle of the original.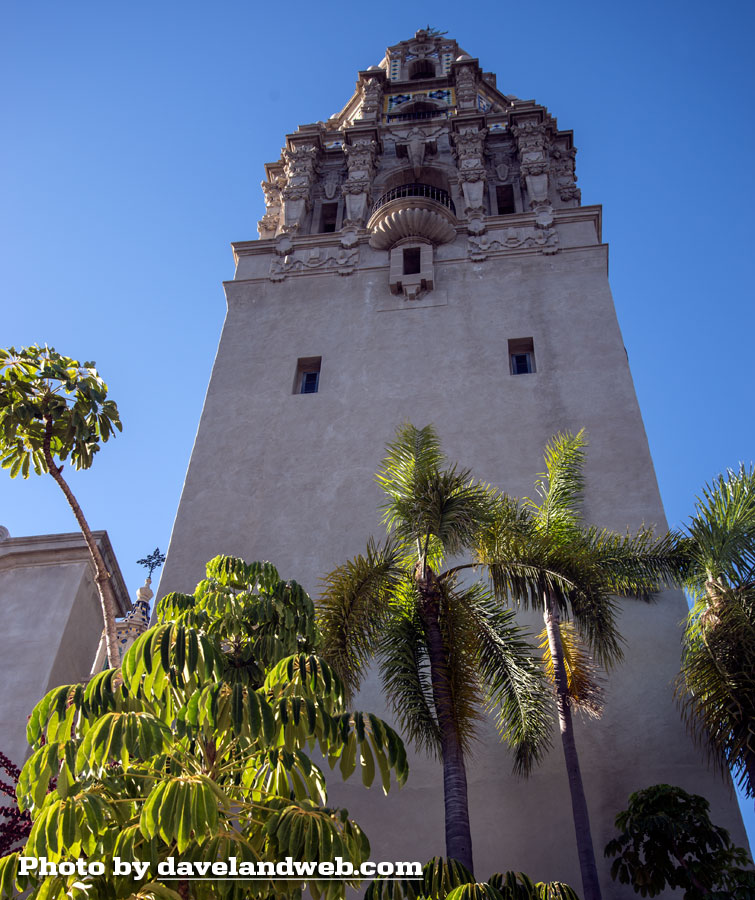 Attempting to recreate the original angles, it seemed that overall, the photographer was trying to shoot up as much as possible. Maybe it was a way to try to disguise the buildings being used. I know it made it difficult for me to figure out which buildings were actually used.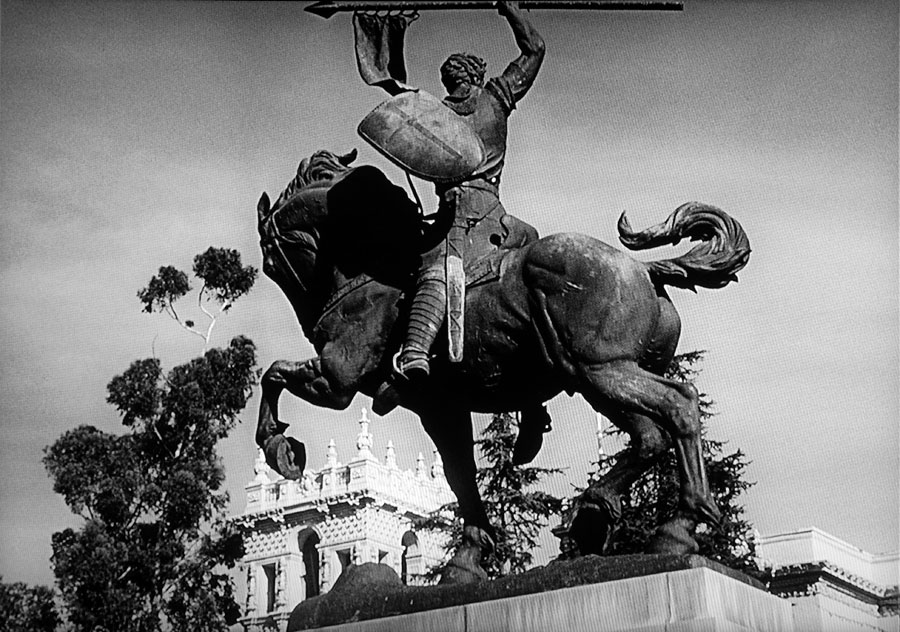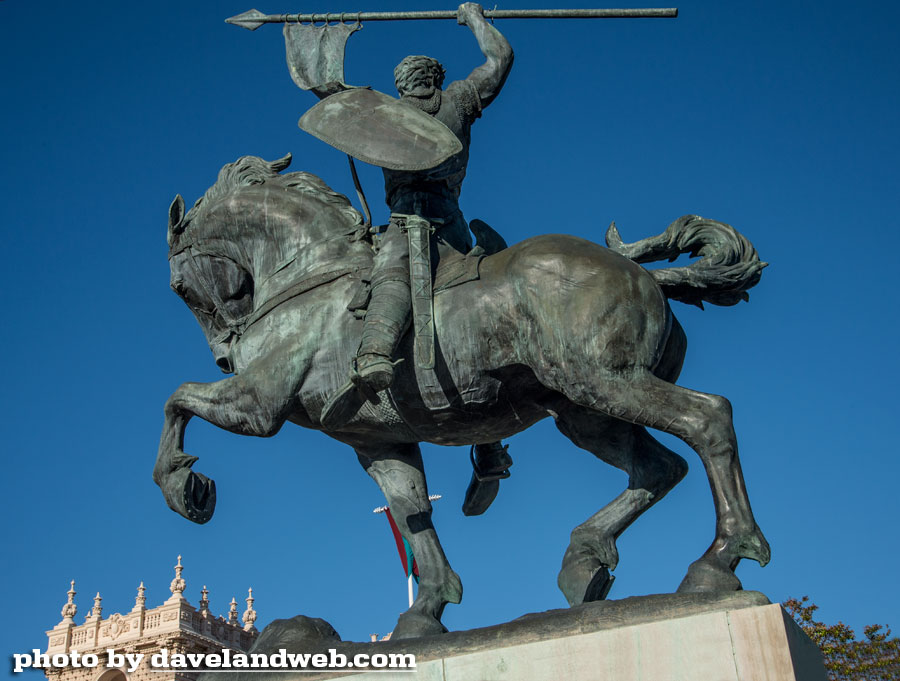 Here, the San Diego Museum of Art stands in for Xanadu.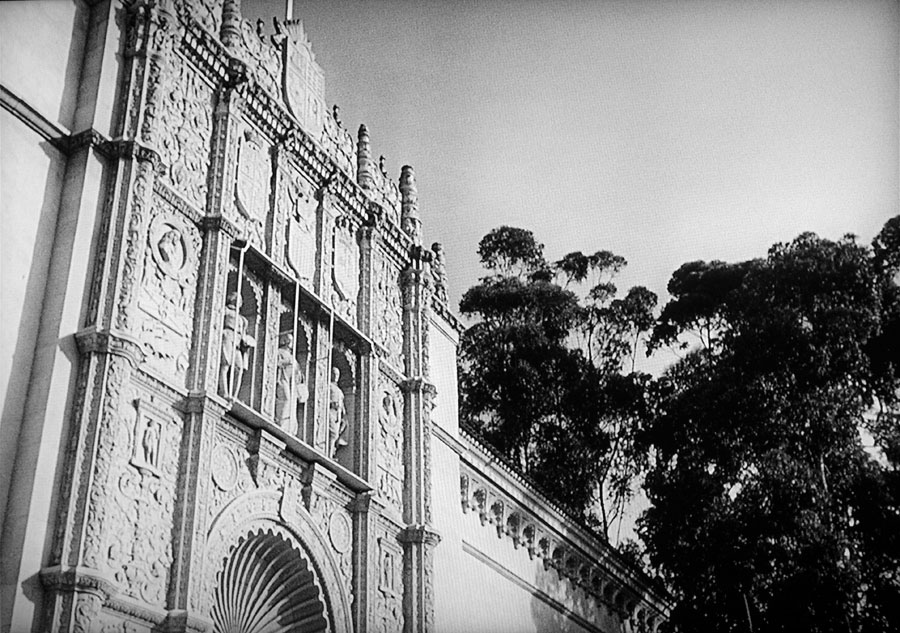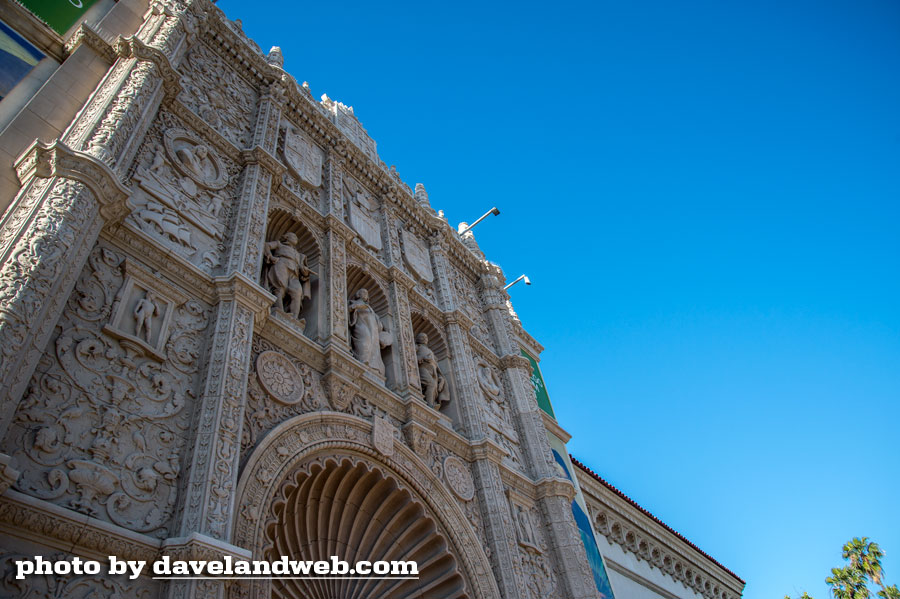 Just a little farther down, the Museum of Man also substitutes for Xanadu.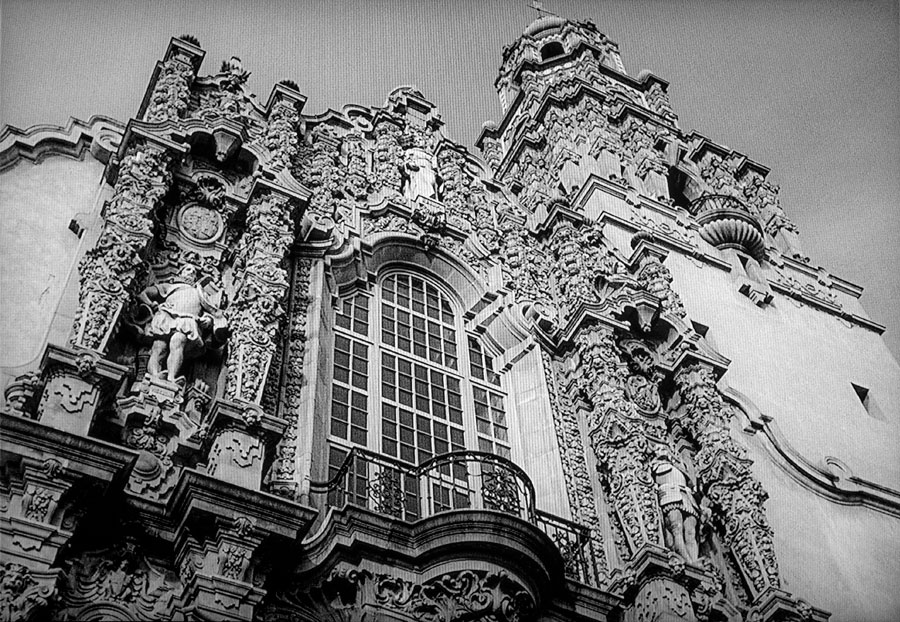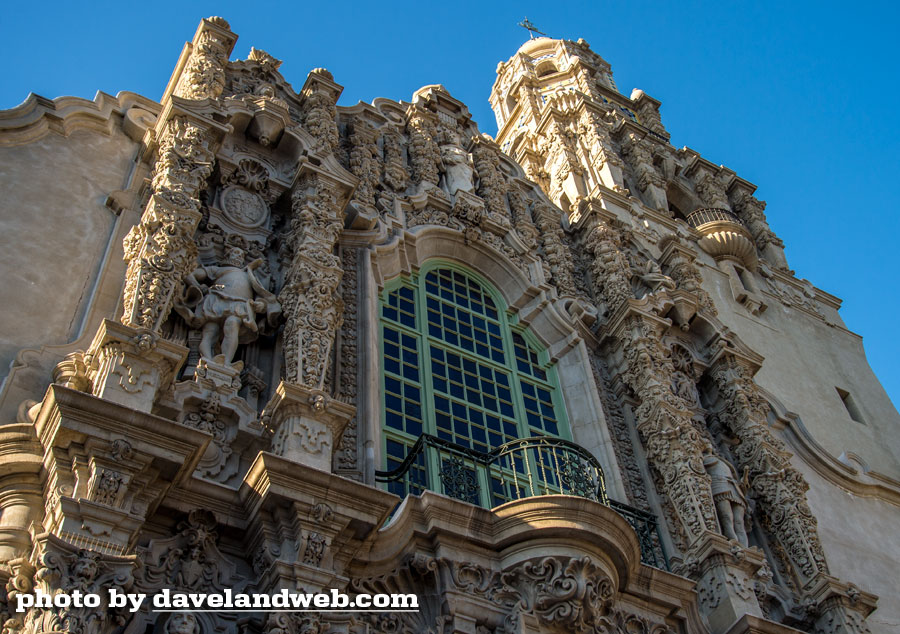 The Casa del Prado Theater: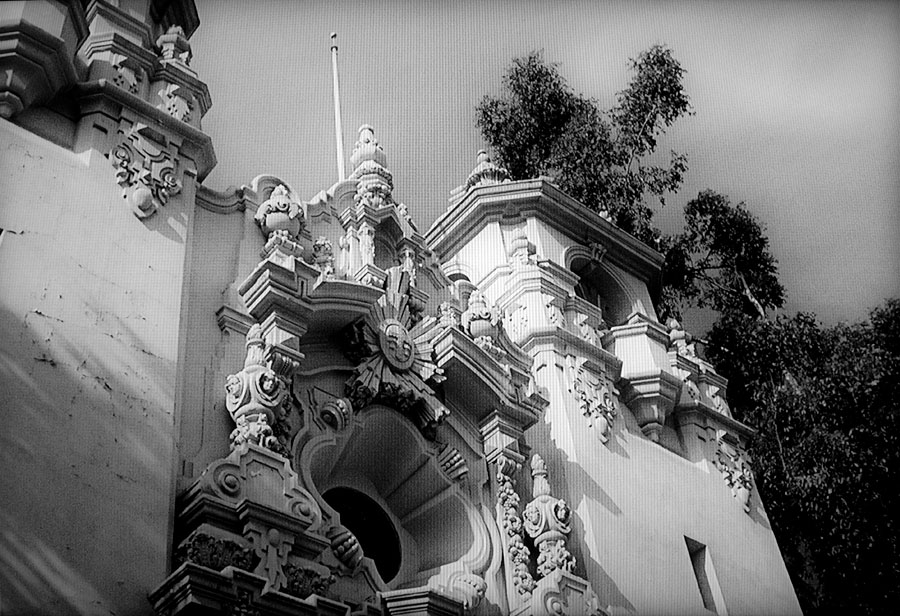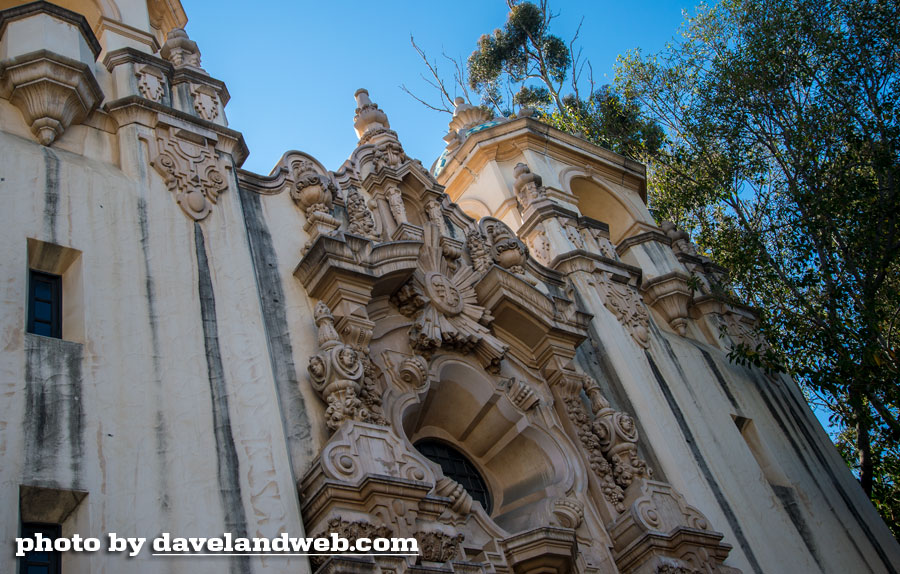 This shot was impossible to match. The park's main boulevard is under construction, so I couldn't stand back far enough to match the angle.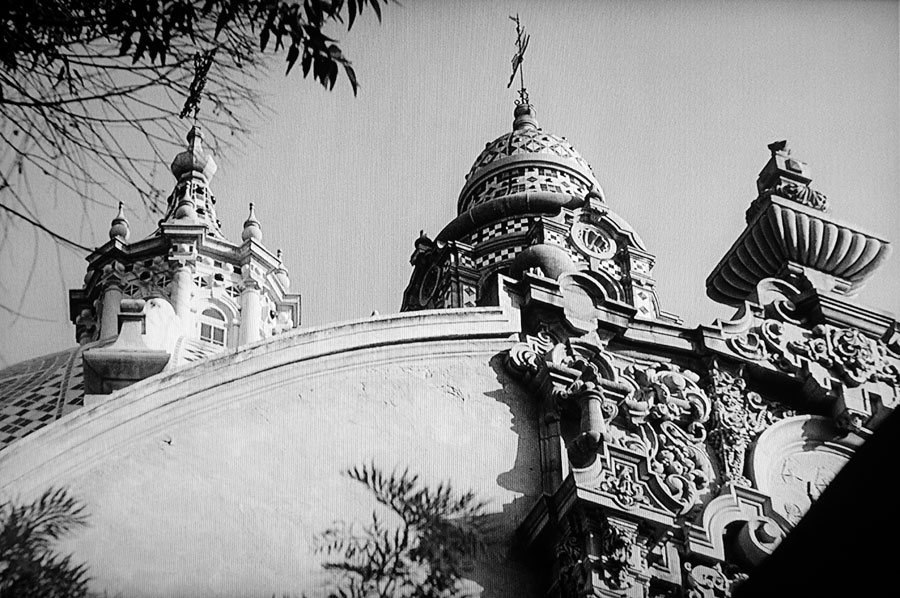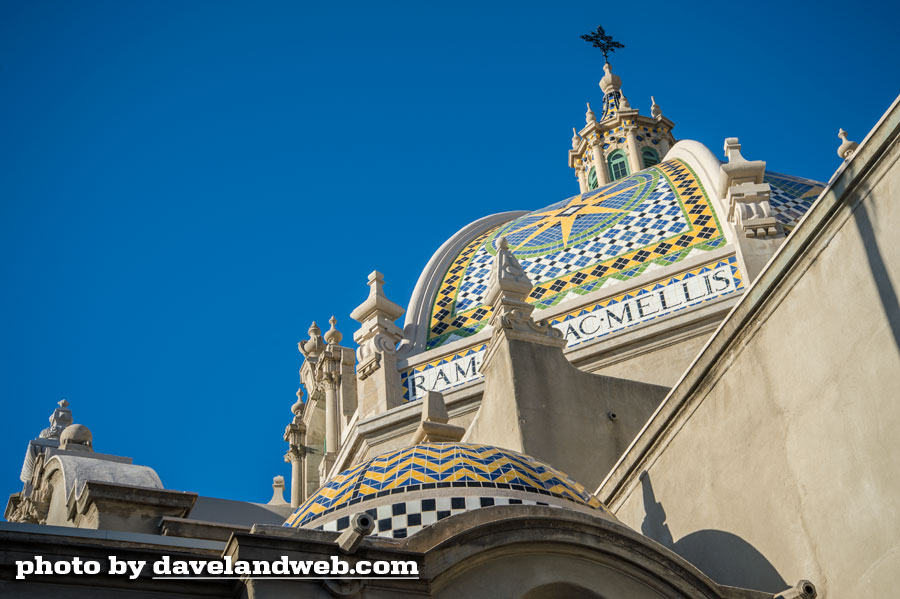 Here's the one shot that I couldn't match. I was unable to find this building; whether it still exists or not, I am not sure.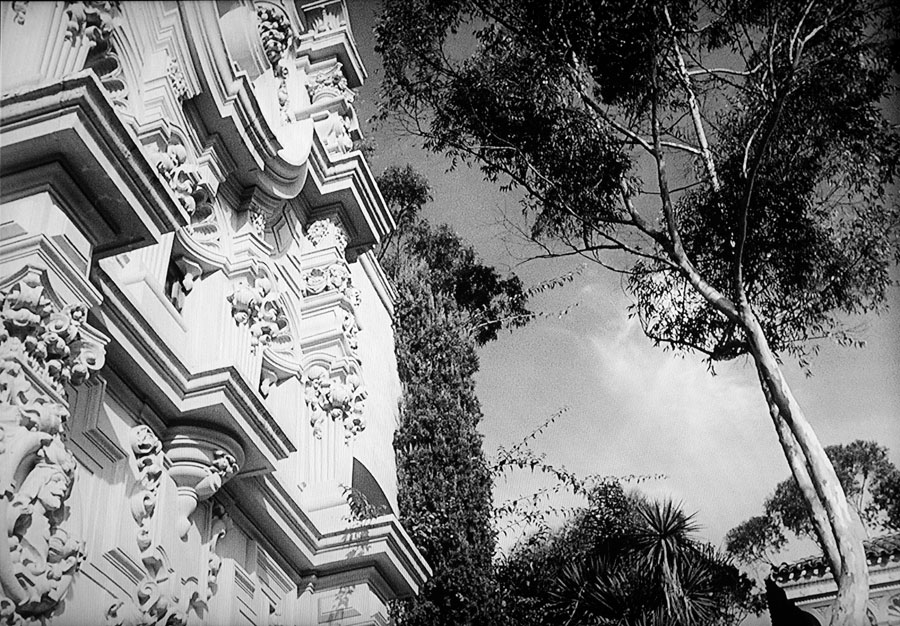 The Botanical Building is a striking structure at the center of the park. This cupid statue no longer stands here.
UPDATED: I just discovered that this statue, known as "The Youthful Diana" (circa 1924 by Anna Vaughn Hyatt Huntington) still exists in Balboa Park, but has been moved to a different location. When I do find it, I'll post it!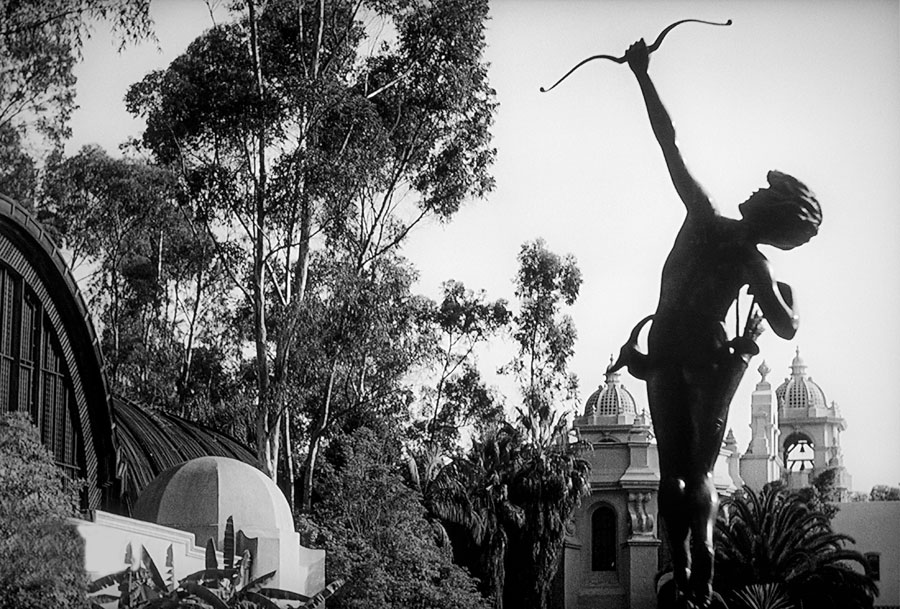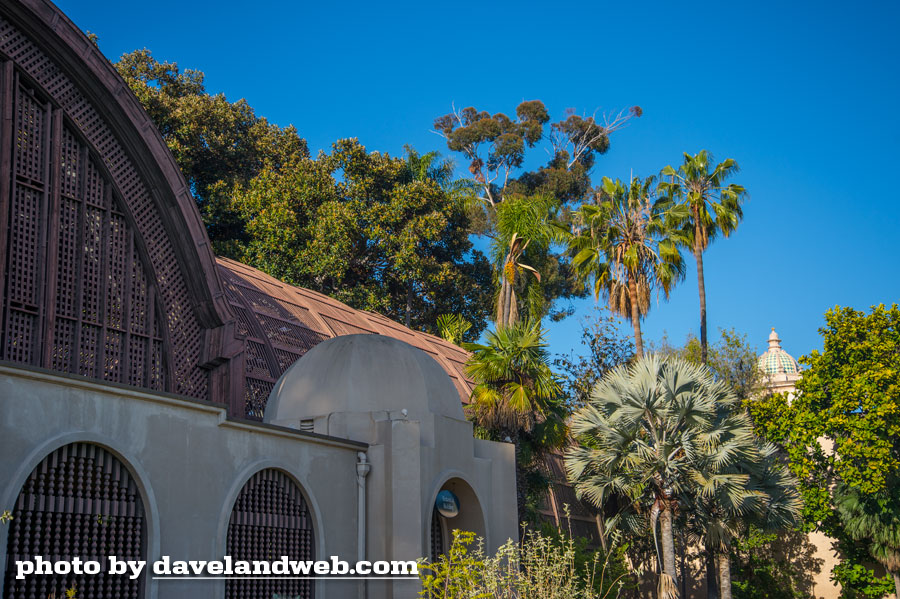 These two show the reflecting pond in front of the Botanical Building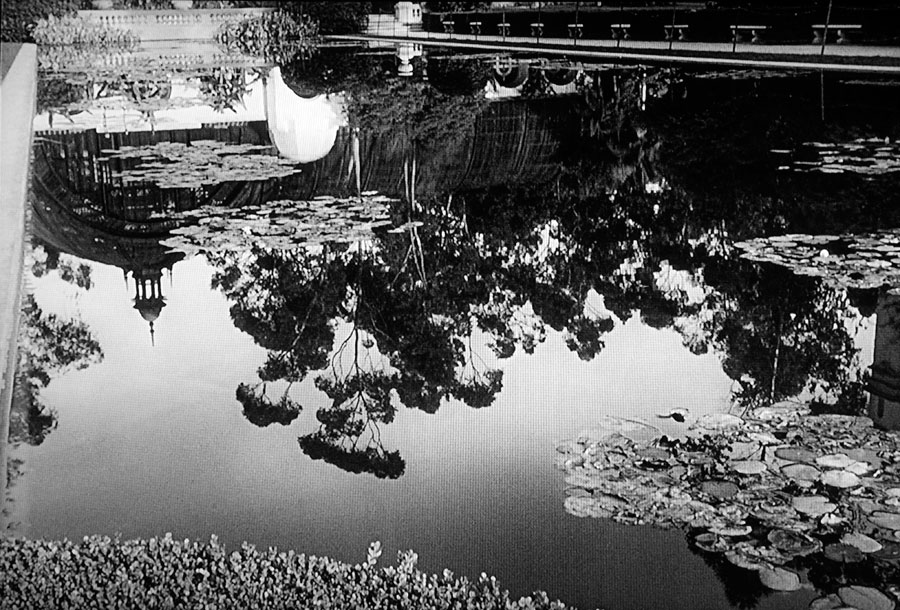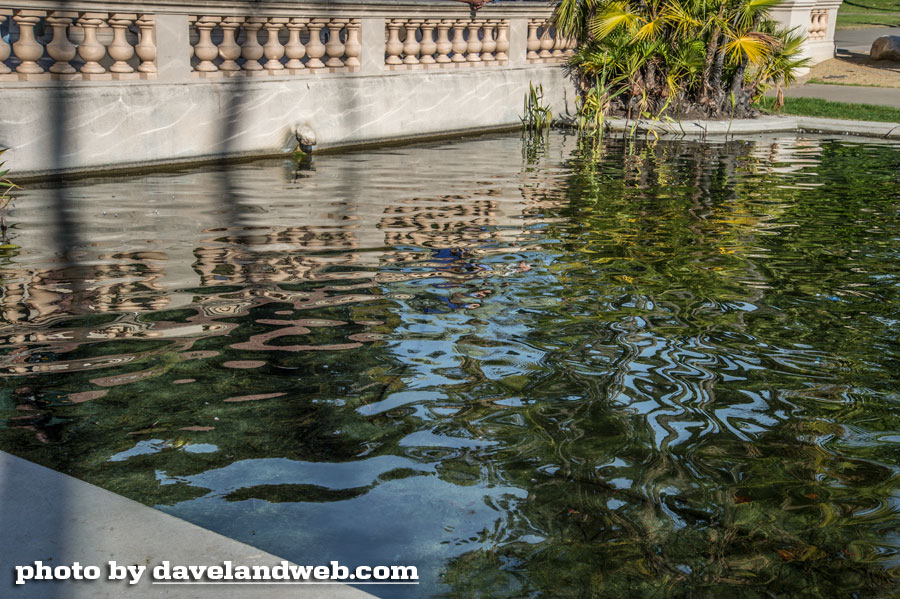 Time to get out "Citizen Kane" and view it for yourself!
See more vintage & current Daveland Hollywood Movie photos on my
main website.