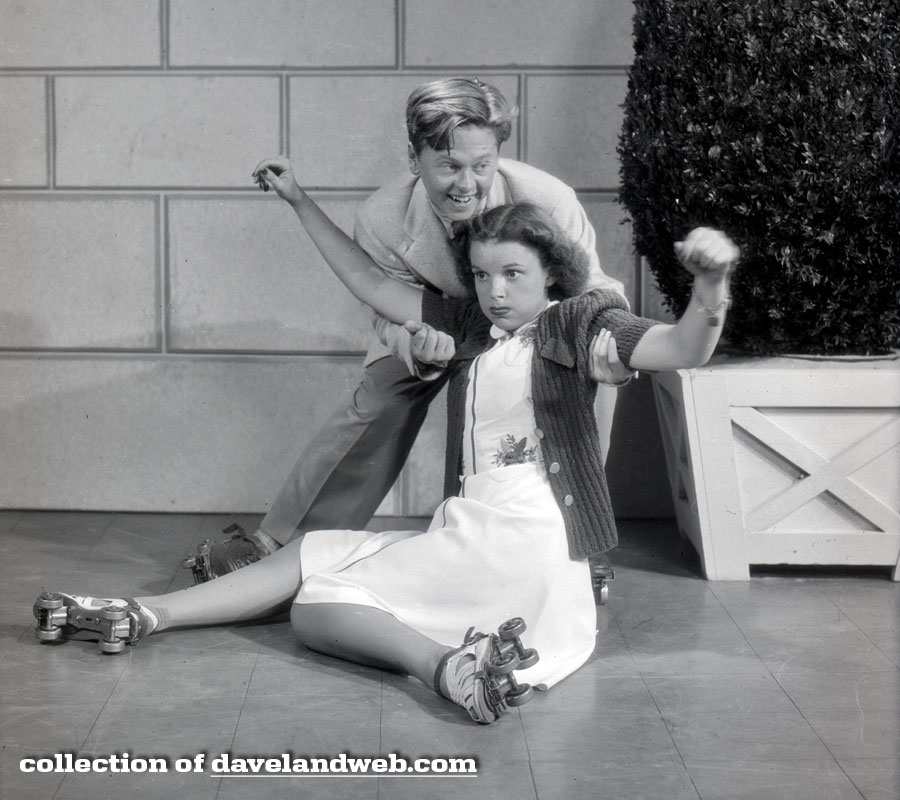 The legendary Mickey Rooney passed away on Saturday at the age of 93. When I told my mom about it, she said, "I didn't know he was still alive!" There are probably many today who have never heard of the versatile star who was awarded a special Juvenile Oscar in 1939 and was the biggest box-office draw in 1939, 1940, and 1941. Famous for portraying the title character in the MGM "Andy Hardy" film series, Rooney is most fondly remembered for a string of musicals he made with Judy Garland. Here the dynamic duo is shown celebrating a birthday on the set of "Strike Up The Band," with producer Arthur Freed dishing up the cake and director/choreographer Busby Berkeley on the left, looking annoyed that he had to stop filming for such frivolity!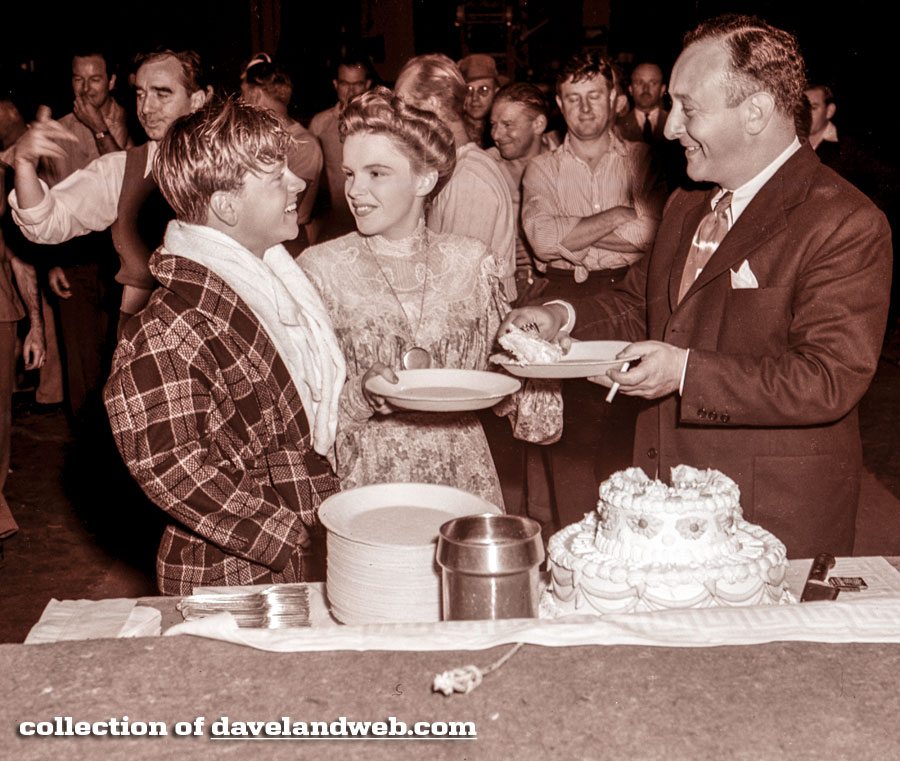 In most of their films, Judy's character was gaga for Mickey, but his only had eyes for the voluptuous bad girls. By the end of the film, his senses had cleared and the two were united with a very chaste kiss. Lots of songs and dances filled up the screen time beforehand and audiences of the 30s and 40s ate it up!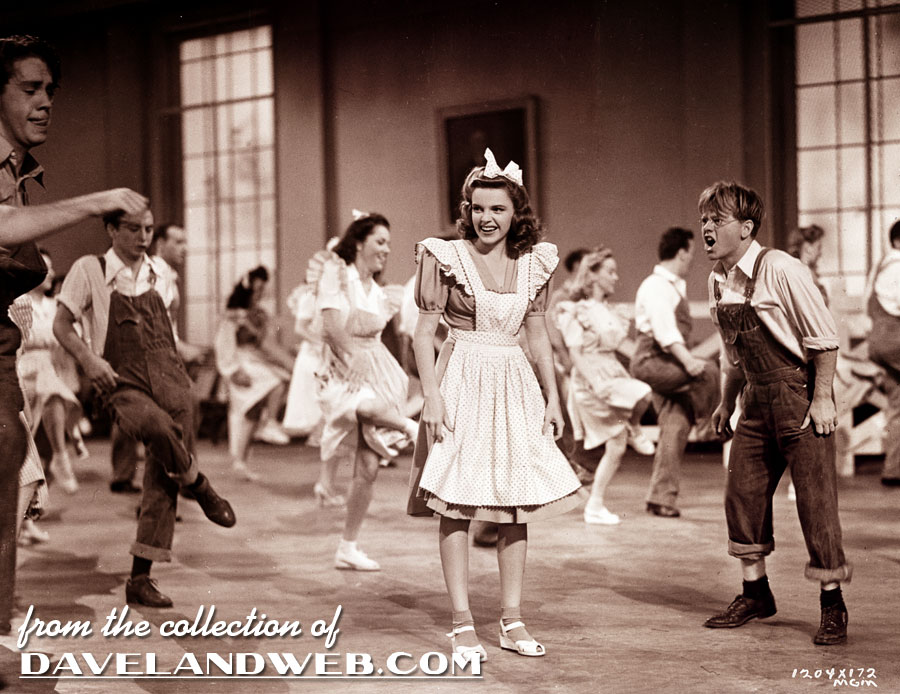 Judy and Mickey are shown welcoming Shirley Temple to Louis B. Mayer's stable of popular teens at MGM.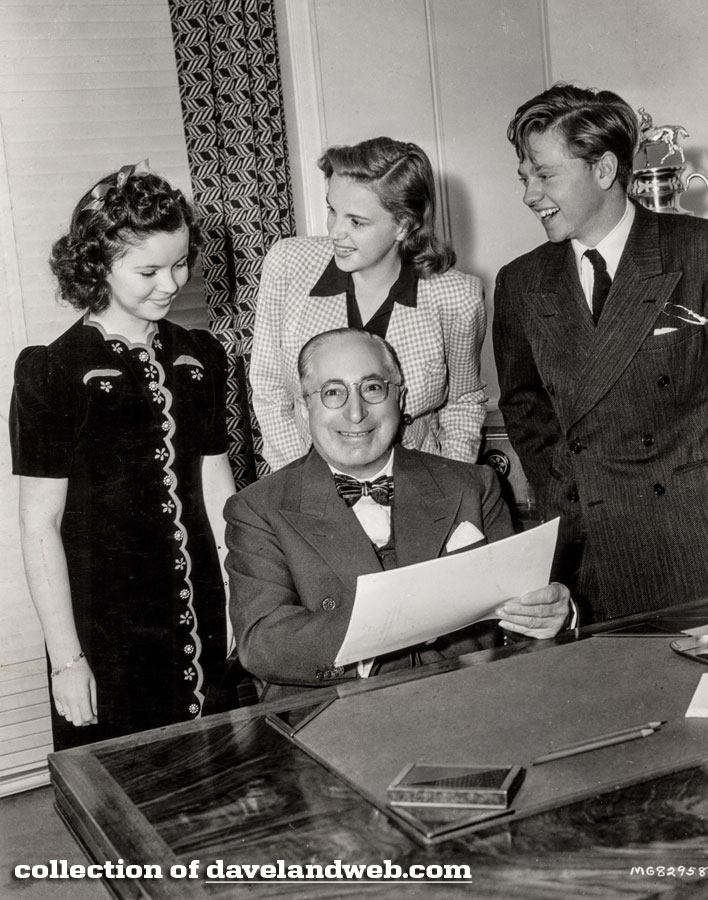 With Clark Gable joining in for the tour of the studio, this quartet looks unstoppable.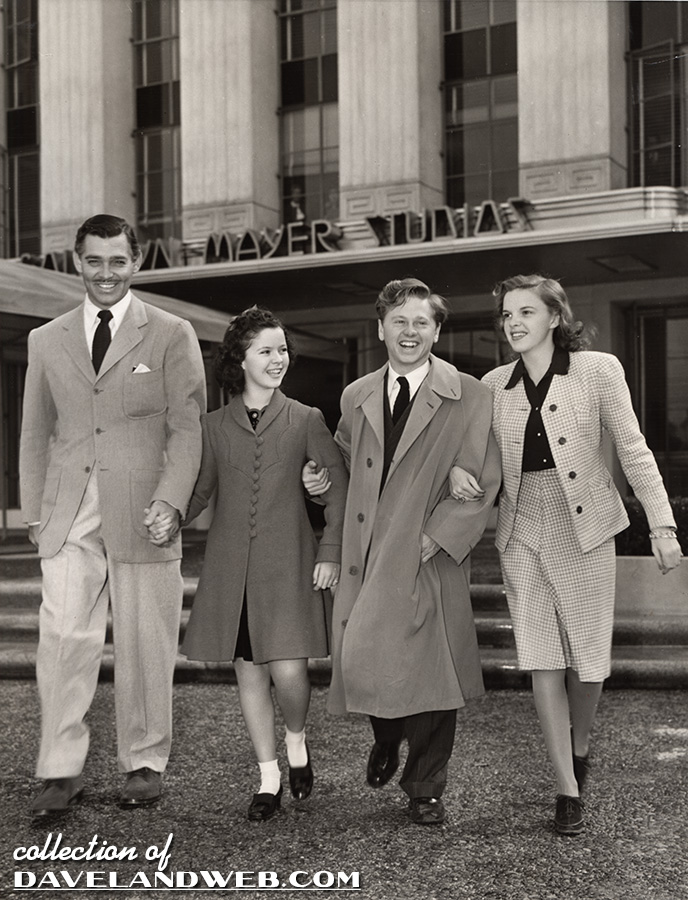 Mickey presents Shirley a bouquet for her first day of filming for her one and only MGM film, "Kathleen." The publicists hoped that Mickey's star would help rub off on Shirley, who had slipped a bit from her days as a curly-haired moppet.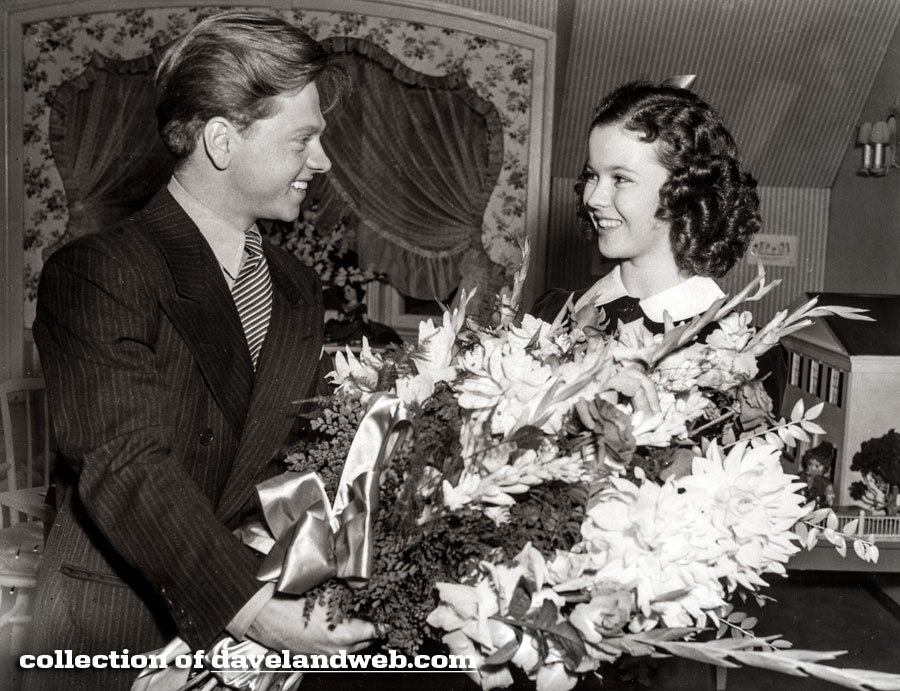 By the late 1940's, Rooney's star had also descended. An intended re-pairing of Garland and Rooney for "Summer Stock" was switched to Garland and Gene Kelly, who the studio felt could bring in higher box office receipts for this lower budget musical.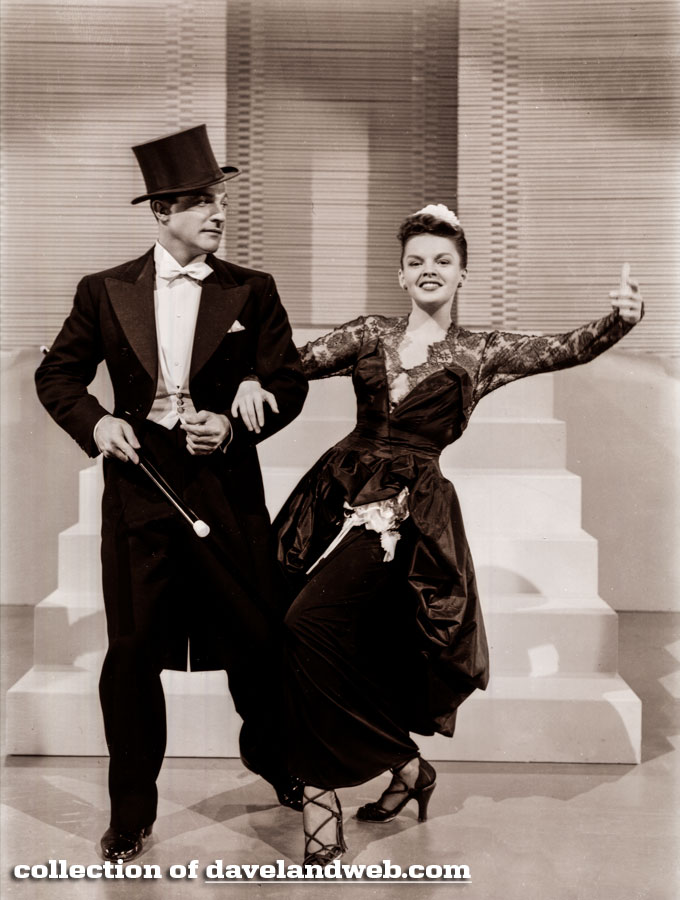 The last time the two performed together was on Garland's short-lived TV series, "The Judy Garland Show" (1963). It was pure nostalgia as the two reminisced and sang the song, "You're So Right for Me." Rooney was her first guest, and the stars came out in droves to watch the magic, including Lucille Ball, Clint Eastwood, Jack Benny, and Natalie Wood.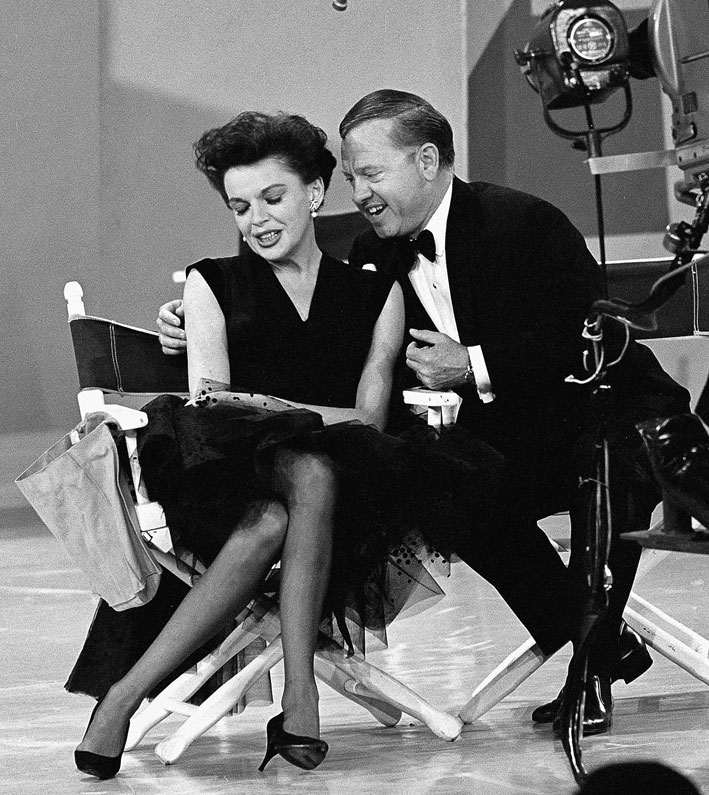 Here's the last musical sequence that Mickey and Judy filmed for MGM, "Words and Music" (1948).
I am sure the two are putting on one heckuva' show in Heaven!
See more Judy Garland photos on my
main website.
<