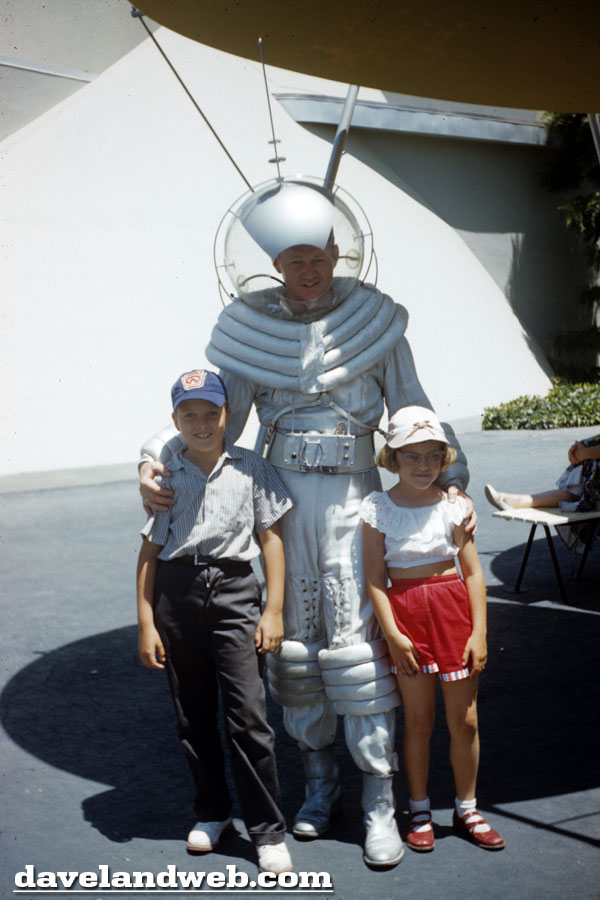 Although it may be hard to fathom now, The Spaceman was a bright symbol of promise for 1950's/1960's America. Space was an unconquered frontier, and kids everywhere were excited to learn about the potential of what lay beyond our planet. At Disneyland, The Spaceman was a character who inhabited Tomorrowland until the New Tomorrowland remodel of 1967. Apparently at that time he lost his relevance and his place in Anaheim. The first shot is an undated 1950's view; by looking at my collection of Spaceman shots, I believe these others show the same feller. From 1957: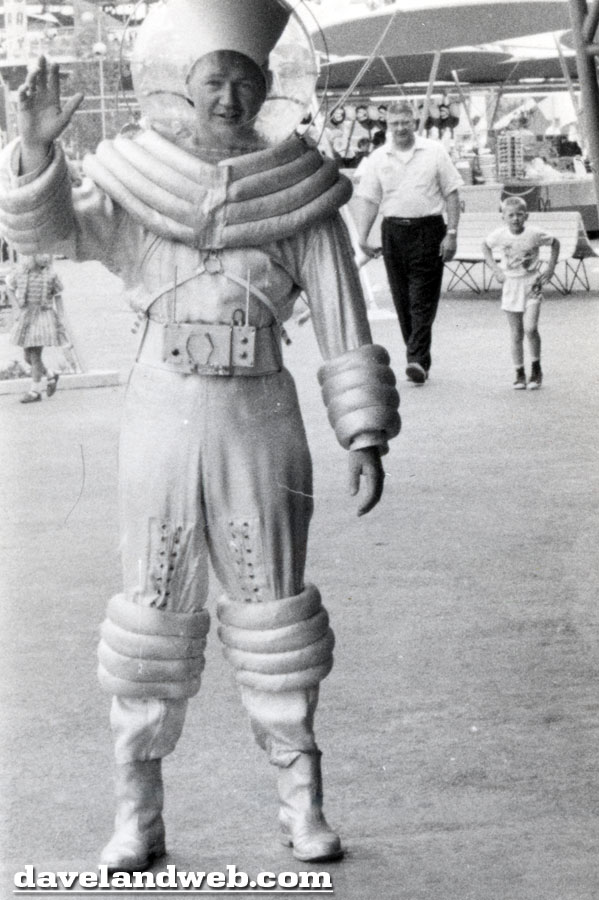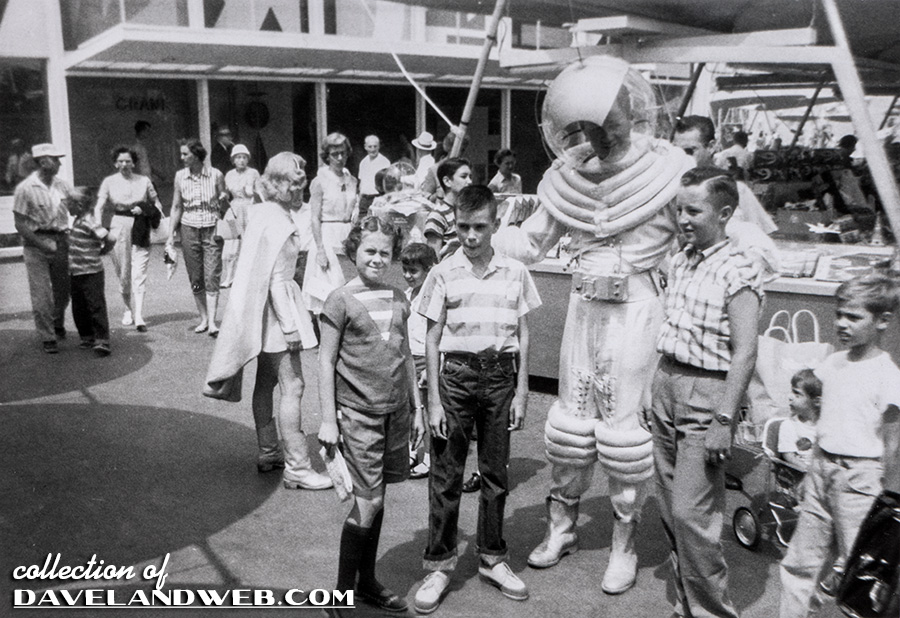 If this is the same guy, he has lost some weight and matured a bit. Either way, at this point in Tomorrowland history, the spacesuit shows some modifications.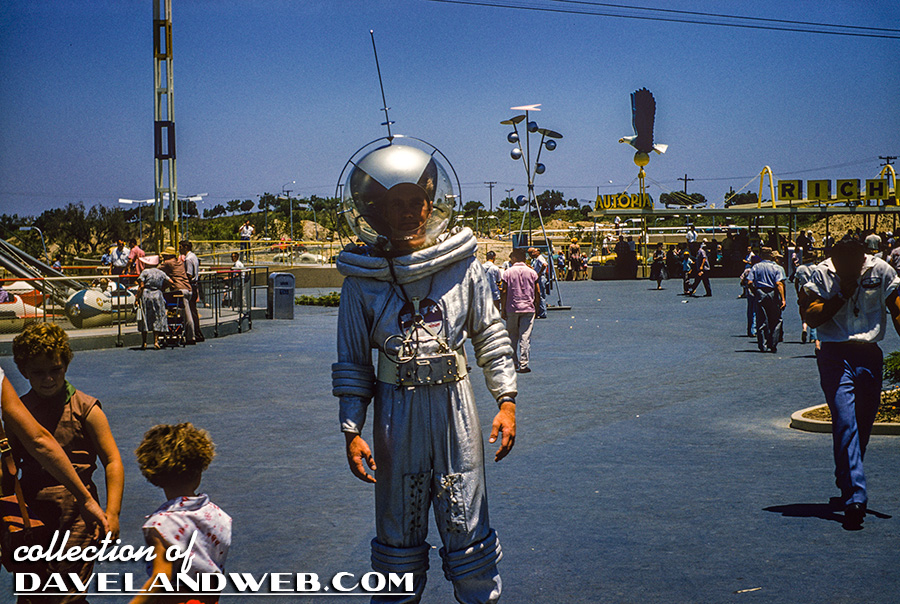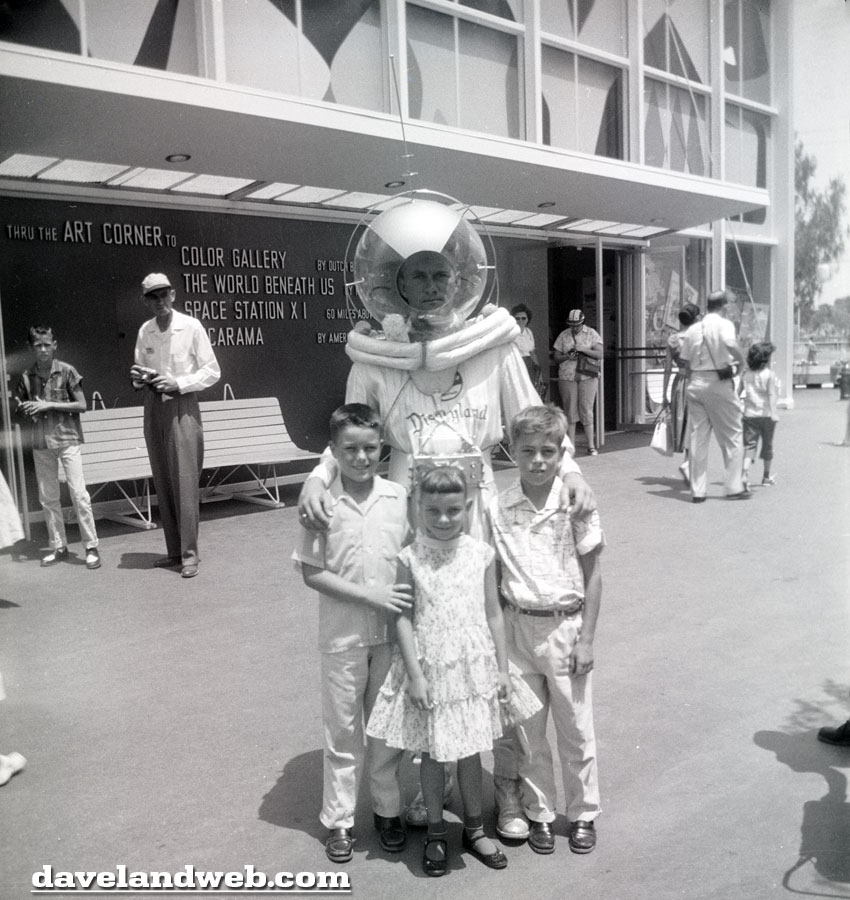 Tomorrowland of today receives constant criticism; is it really Disney's fault? I was hard pressed to think of something today that would inspire the youth of today like the Space Program inspired my generation back in the 1960's.
View more Disneyland Tomorrowland Spaceman photos at
my main website
.