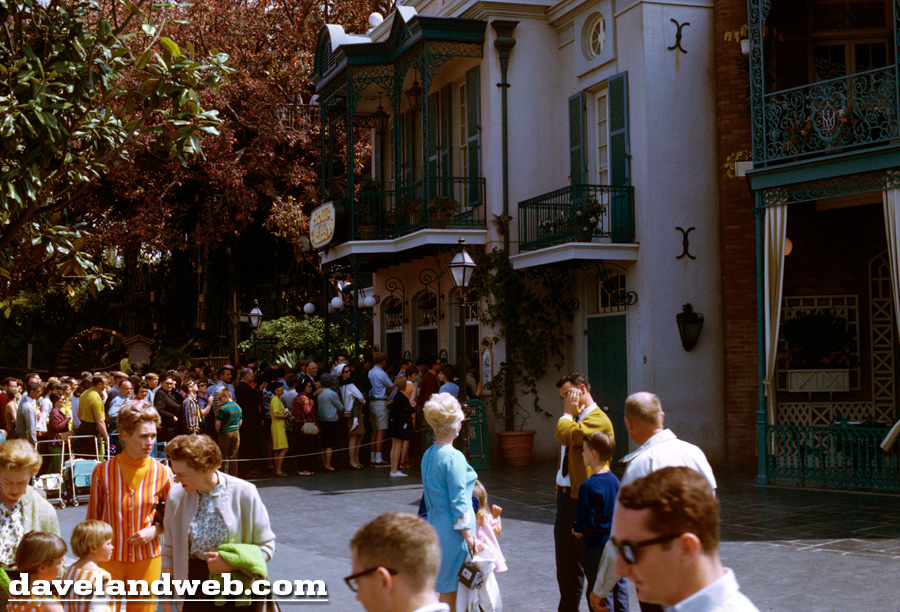 New Orleans Square was less than two years old when these colorful shots were taken, and The Pirates of the Caribbean was celebrating its one year anniversary. As you can see from the line, it was still packin' 'em in!
The Royal Street Bachelors provide some authentic jazz, making guests feel as if they are really visiting the city by The Bayou.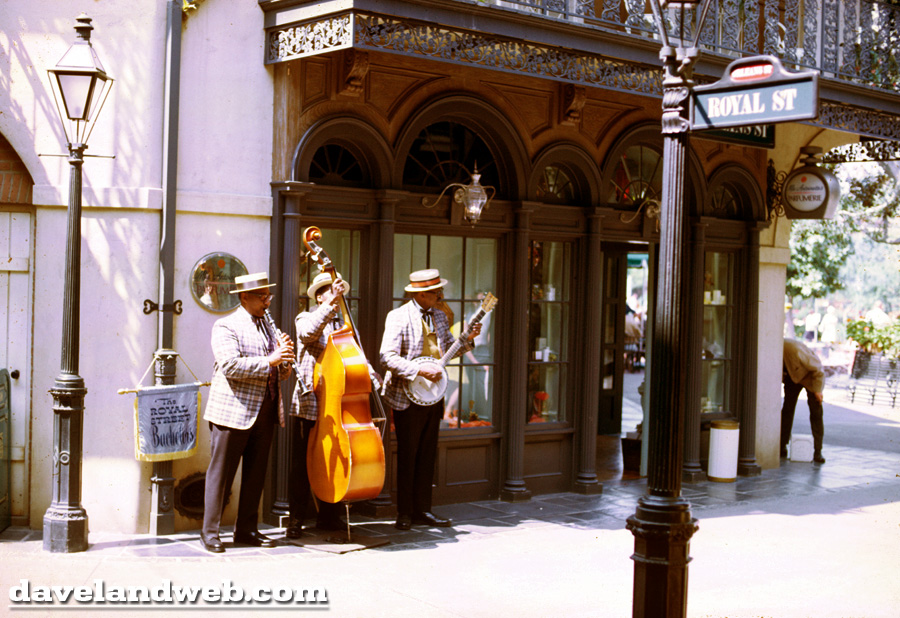 This last photo shows some theming that will most likely not be seen again at Disneyland, as the shoe-shine boys interact with characters from "Song of the South." I'm going to make a guess that the stuffed shirt and tie guy on the right with the determined walk is an employee of Disney!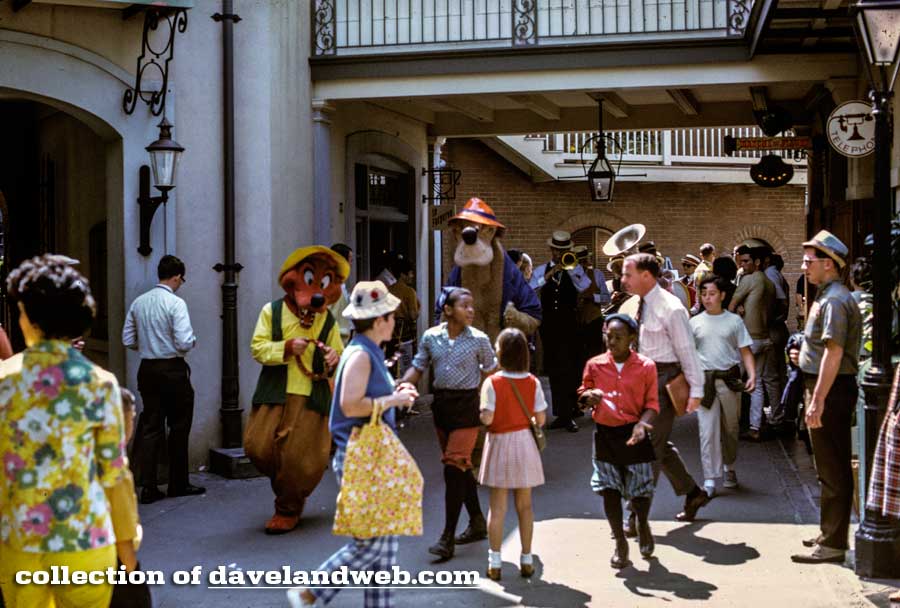 View more Disneyland New Orleans Square photos at
my main website
.