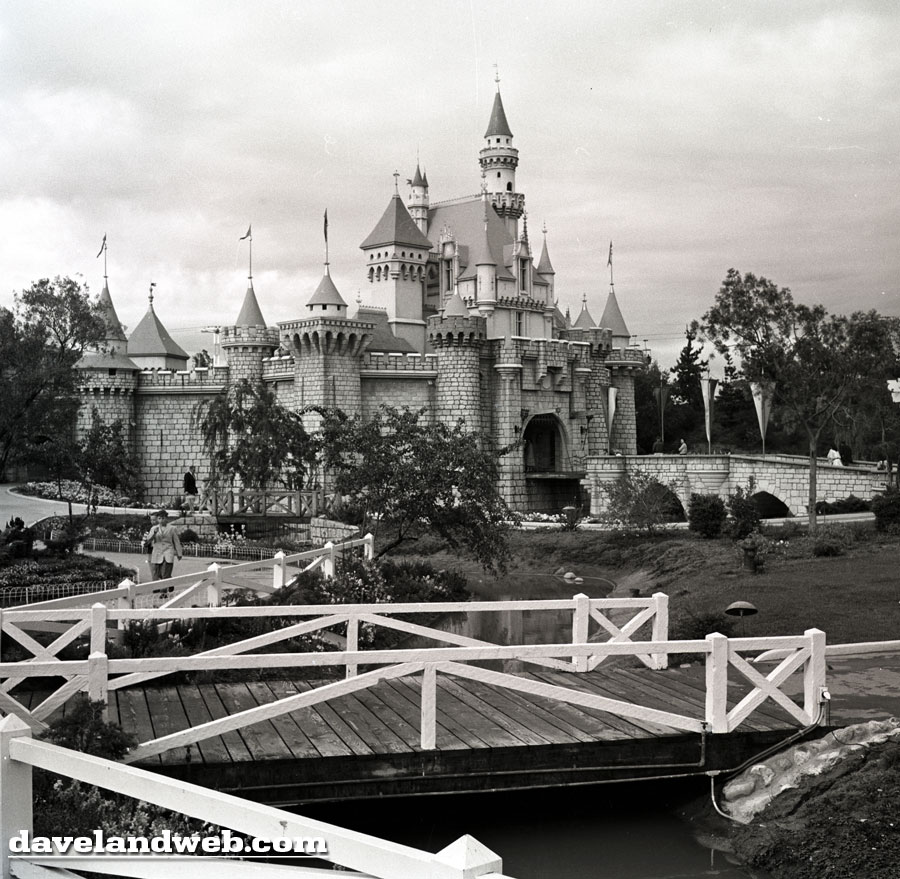 I consider this razor sharp photo of the Castle to be one of the best in my collection. Uncluttered by very many guests, it is the centerpiece of the park, without any competition from The Matterhorn, The Monorail, or even The Snow White Wishing Well. All three of these had yet to be constructed or installed. Note the cords and plugs visible by the bridge in the lower right-hand corner.
This shot still breathes today; you can almost hear the female guest ask the man next to her what time it is. All of this was captured by our vintage photographer.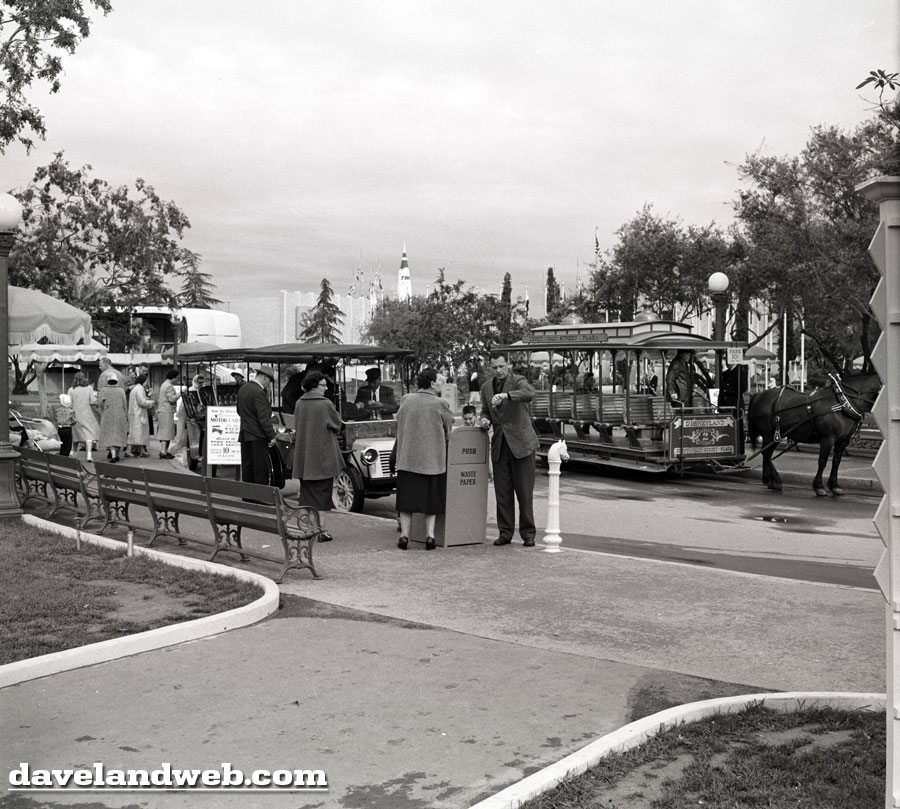 The Monsanto House of the Future is visible in the background, with the vehicles of yesteryear in front of the photo getting ready to take guests on a one-way journey to Town Square. Get those "A" coupons ready!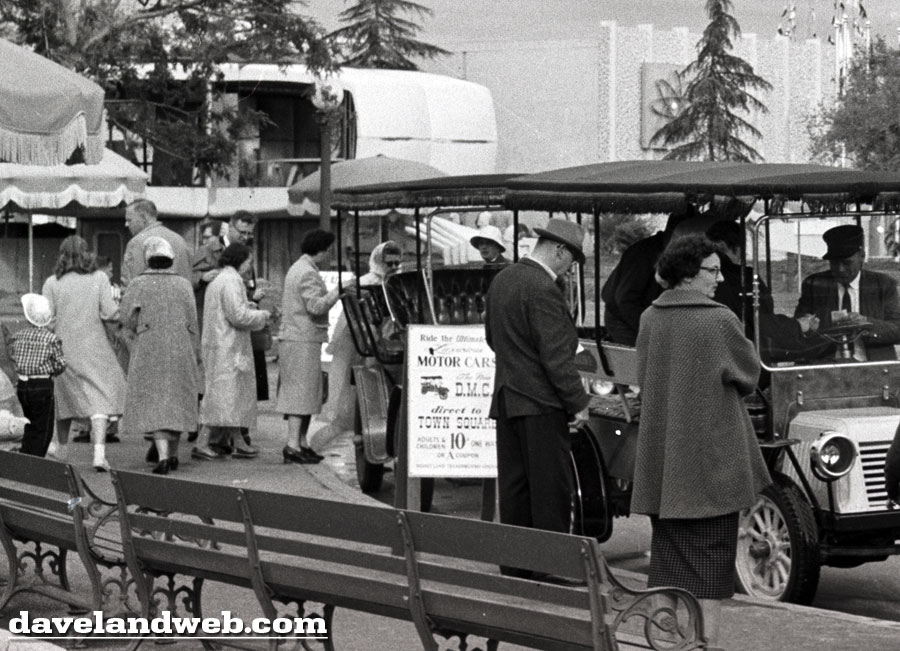 The last view in this series appears to have been taken from the balcony of the Castle. Any of you vintage experts know if it was commonplace for guests to be able to have access to the balcony, or did this photographer perhaps have special privileges? Either way, it's a rare vantage point.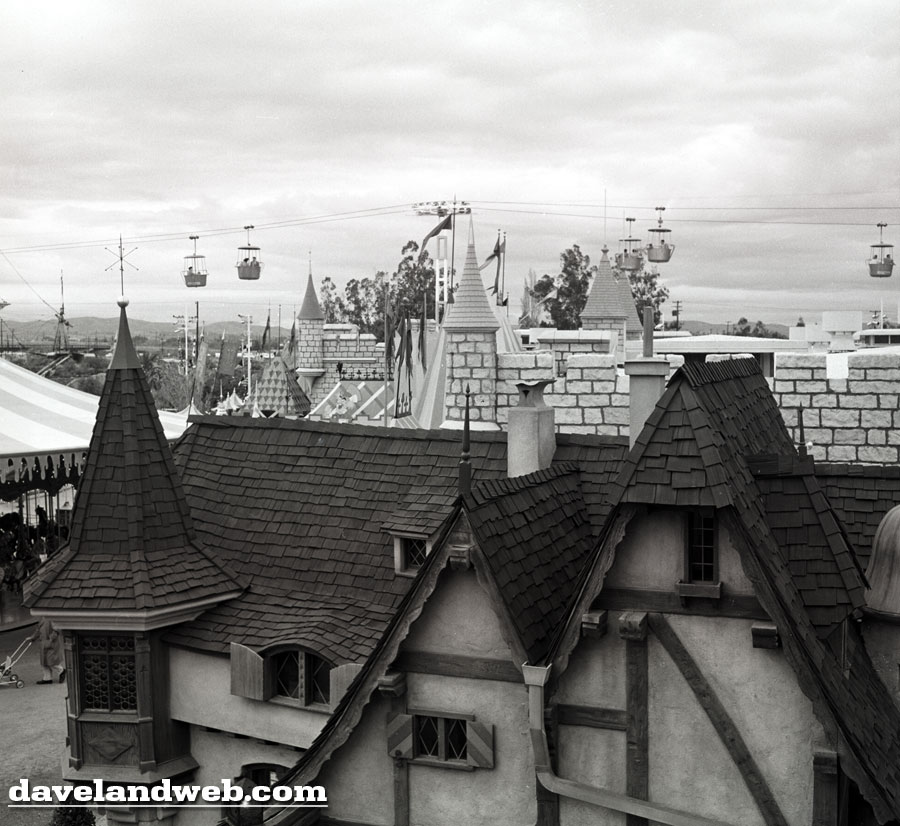 Zooming in, you can see the Skyway Buckets, the masts of the Chicken of the Sea Pirate Ship restaurant, and the mountains in the distance.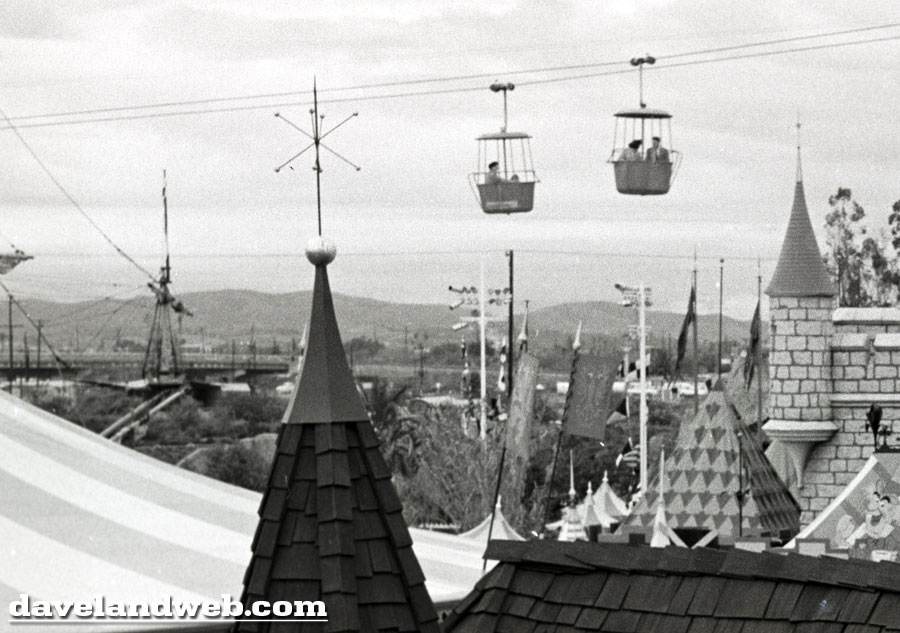 I hope you've enjoyed these shots from Disneyland's past in black and white; I know I have!
View more Disneyland photos at
my main website
.