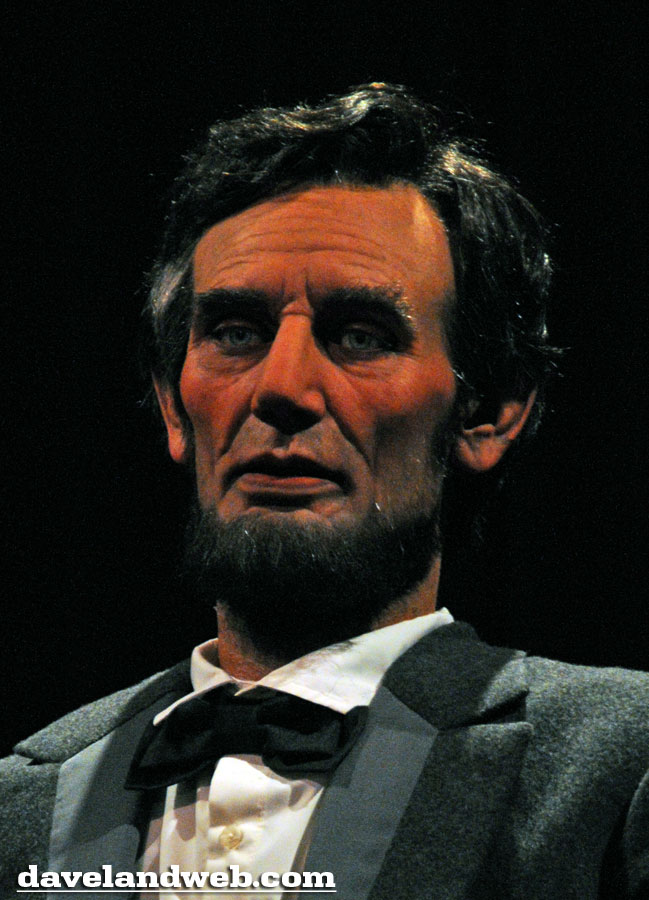 My friend Stacy has never been to Club 33, and it was definitely towards the top of her Disneyland Holy Grail list. When the opportunity came to dine there again recently, of course she was included. Add in another coworker who hadn't been to Disneyland in a few decades and it was a recipe for fun. I just ignored the fact that it was the middle of August and the park was crammed with strollers (even spotted a dreaded triple-tandem!). So dear readers, here is the story of our Club 33 Trip Report!
As Jules and I enjoyed Great Moments with Mr. Lincoln, Stacy hightailed it over to Indiana Jones to get a fastpass. I loved watching Jules' jaw drop as Lincoln was unveiled and he rose from his chair.
Afterwards, we met at the Plaza Inn; had a real hankering for their fried chicken. As I was anxiously standing in line to receive those golden pieces of deep-fried goodness, Stacy pointed out that actress Mira Sorvino was also in line. For a split-second, I debated whether I should haul the camera out and do a paparazzi shot. With her screaming kids in tow, I decided to give her a break and let her enjoy the day like everybody else.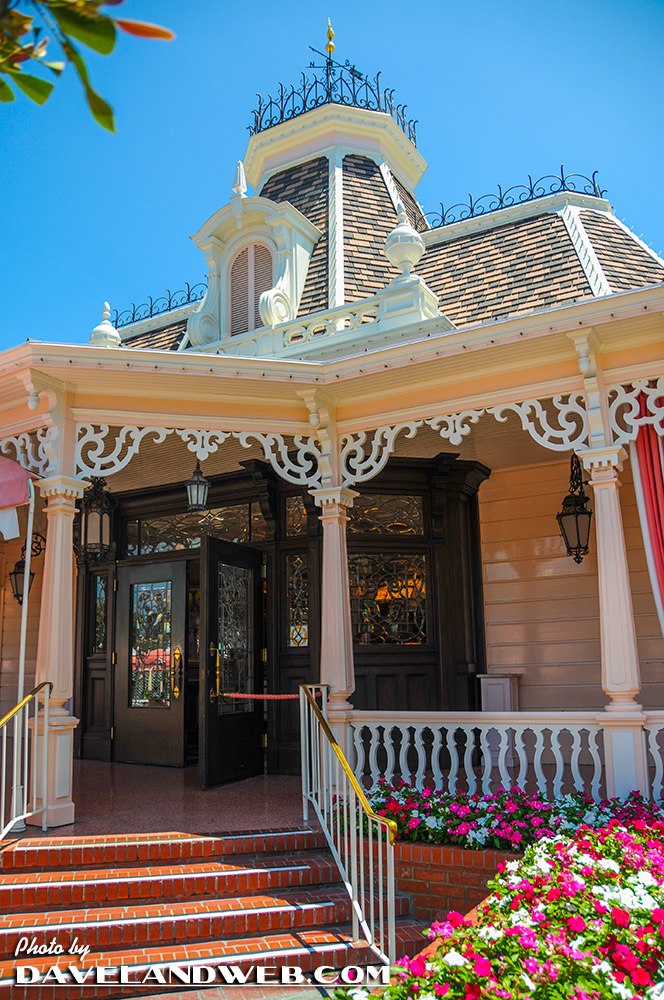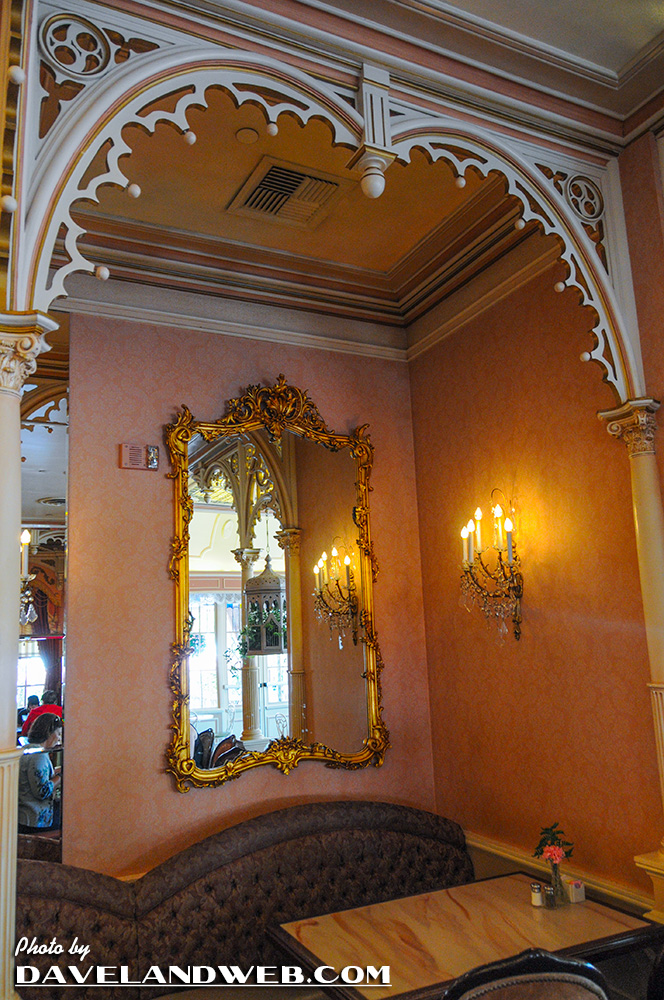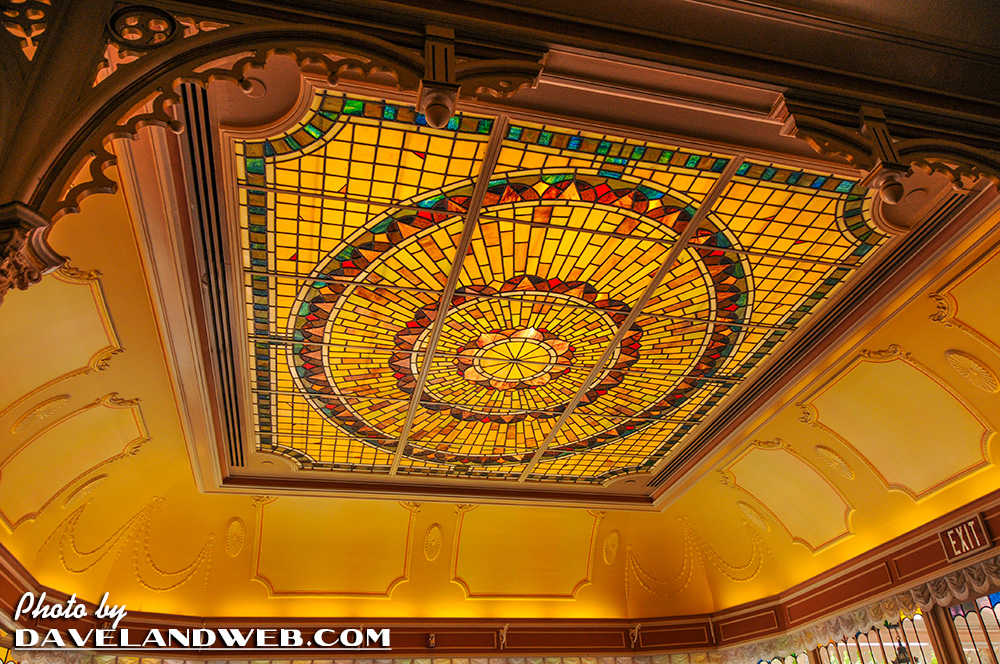 After lunch, our trio split up again; I went to Peter Pan (needed to get some photos) and Stacy and Jules headed over to small world. It was a wise choice on my part, as I was able to keep that infernal song from my brain...except for when Stacy called me on her cell phone to share the crazy with me as I heard it playing in the background. Pure evil.
Love that croc weathervane atop the Peter Pan attraction building: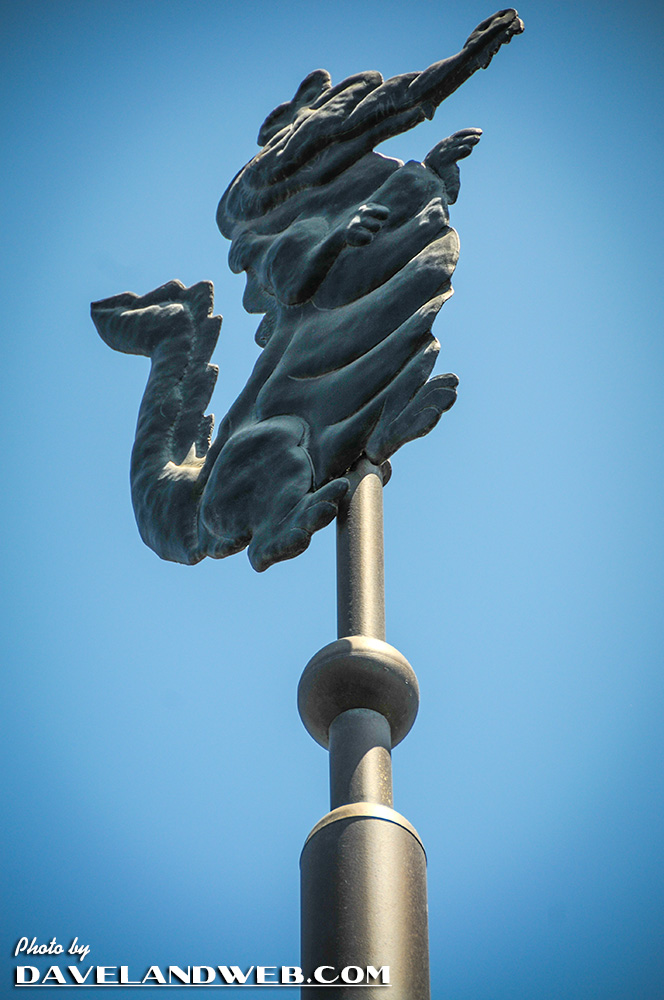 This is definitely my fave Fantasyland attraction; sadly, the magical journey in the pirate ship always ends too quickly.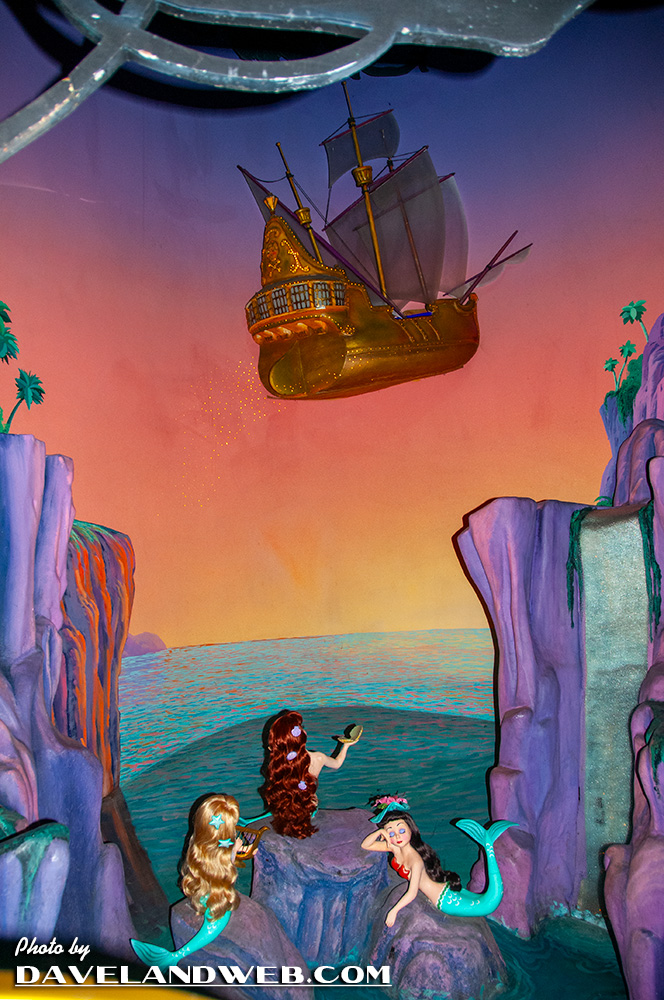 The trio was reunited again and it was off to Tomorrowland for a little Captain EO fun. Jules and I enjoyed the 80's flashback while Stacy suffered in silence; a Michael Jackson fan? Not so much...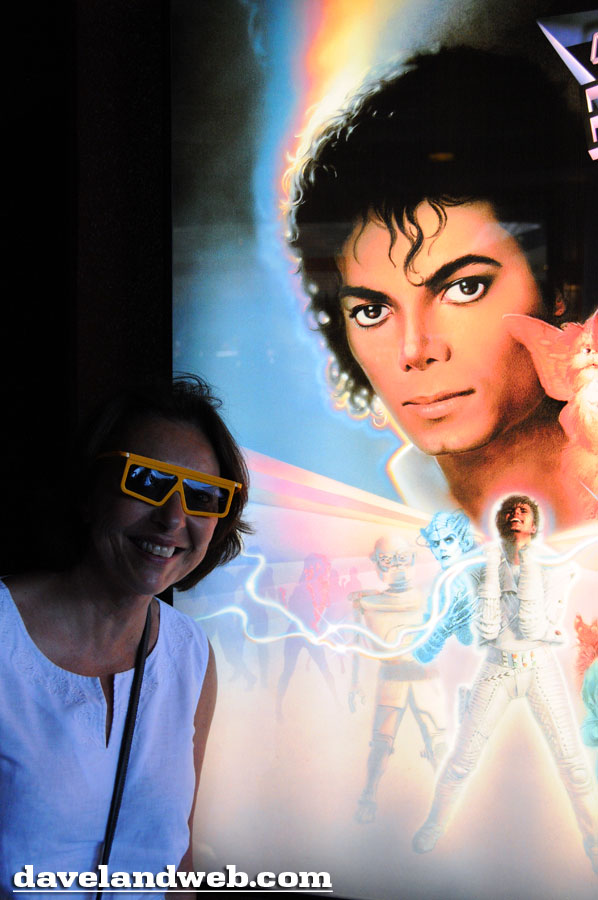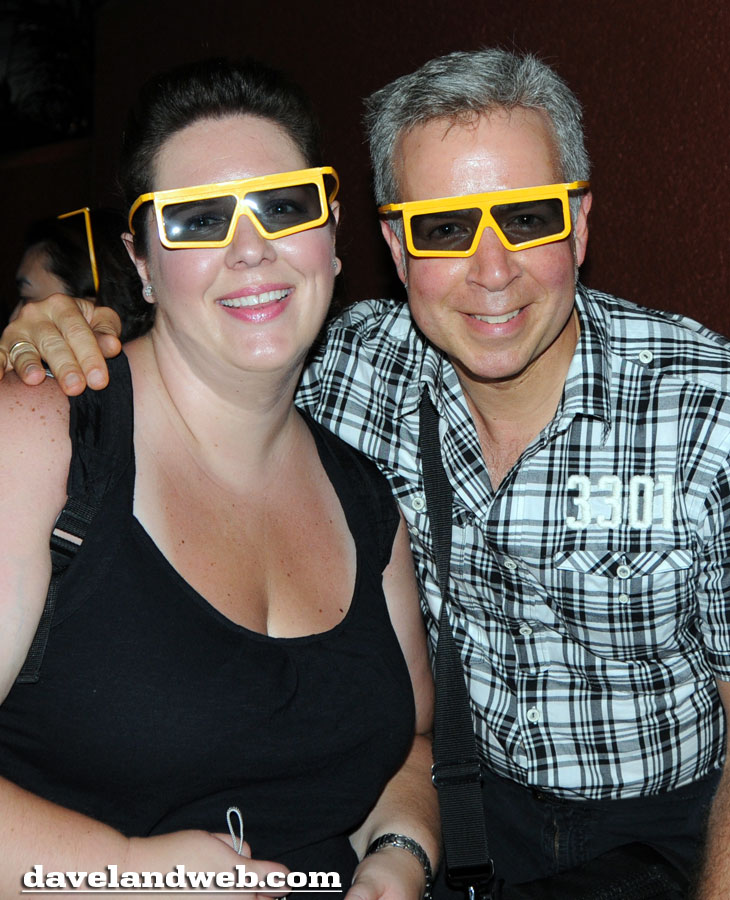 Next we introduced Jules to the fast-paced video arcade inspired fun of Buzz Lightyear.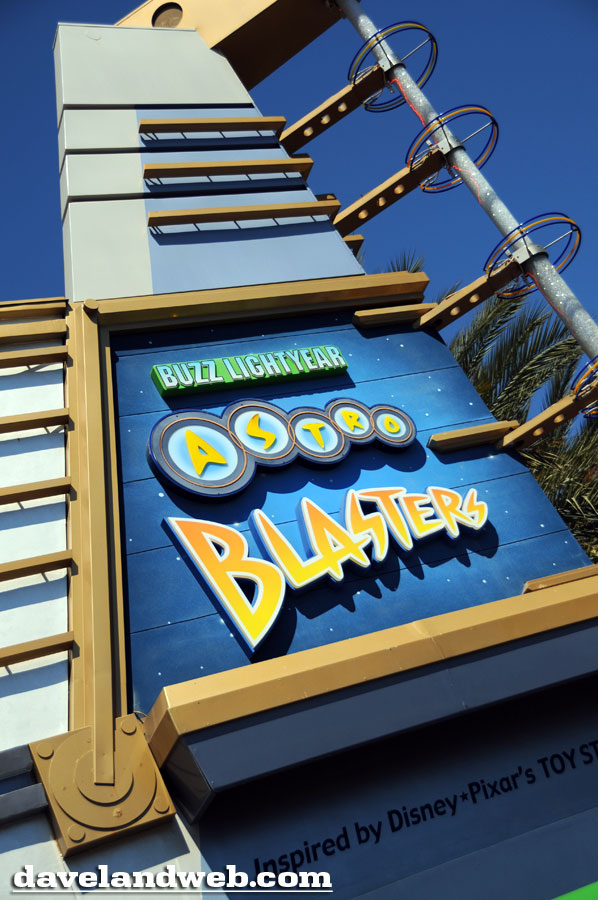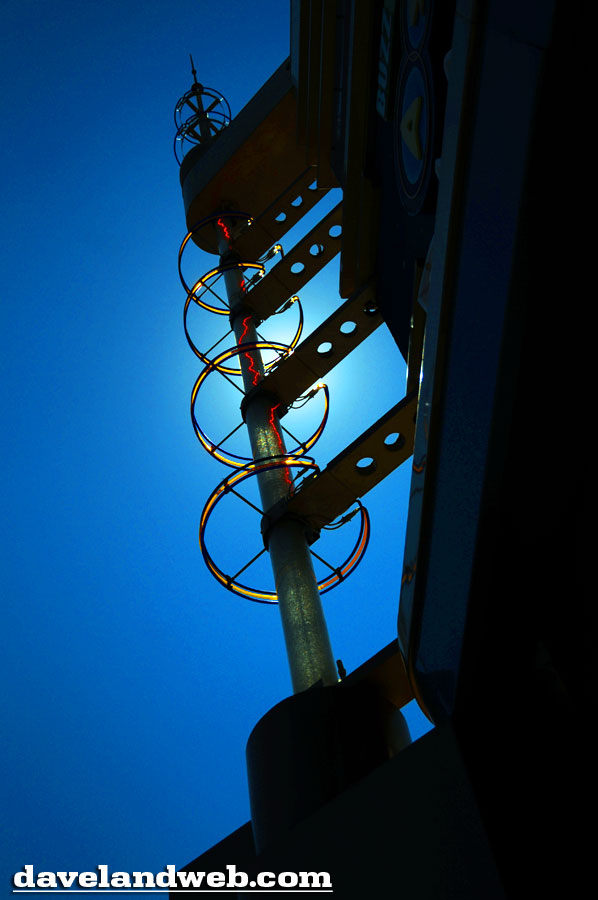 The line was long (not a surprise for this time of year), so a little Dole Whip was in order to help pass the time. As I raced over to Adventureland, Stacy and Jules waited patiently for that frozen treat that helps make waiting, summer heat, and strollers bearable. Of course there was a line for the Dole Whip, too, but it just gave me an opportunity to shoot some of the creepy-looking skulls at the Adventureland entrance.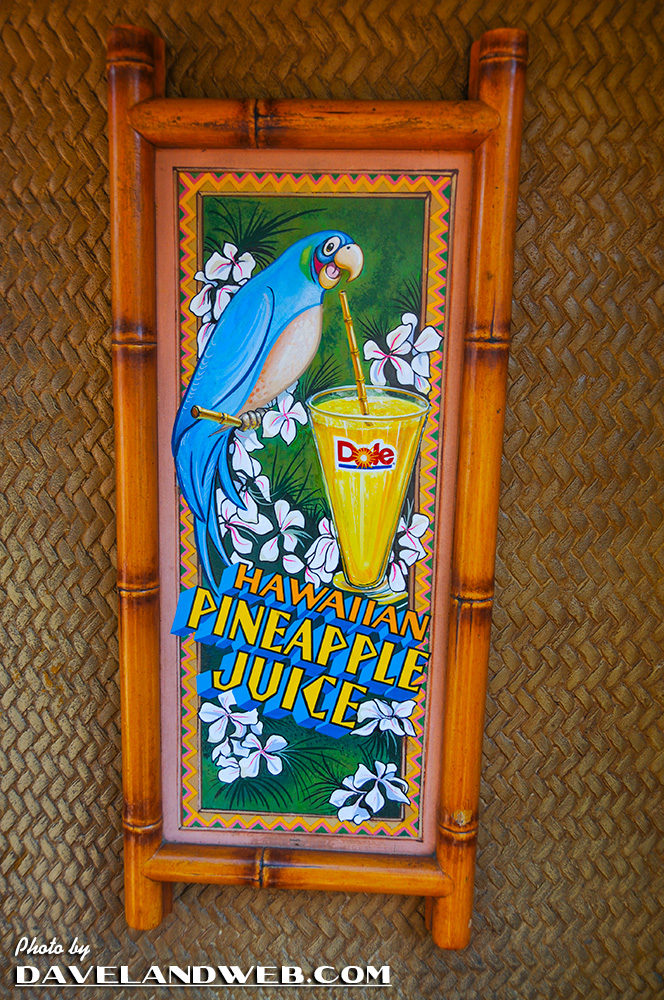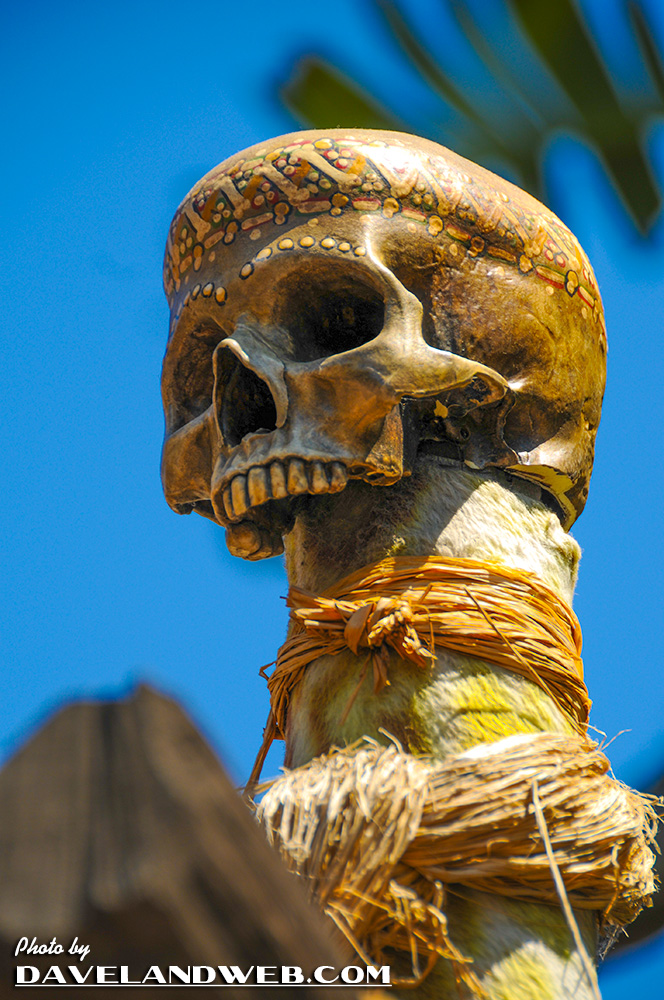 Back at Buzz, Stacy finally bit the dust in what became a STUNNING upset—just look at that score of mine! She'll never hear the end of this one.

By now it was time to start heading over to Indiana Jones to make use of our fast passes; we still had time for a trip to the Caribbean first. Again, a longer-than-usual line, but still not a problem. We got to see the elevator that takes guests to the Dream Suite...another holy grail for both Stace & I. One day, we will stay there!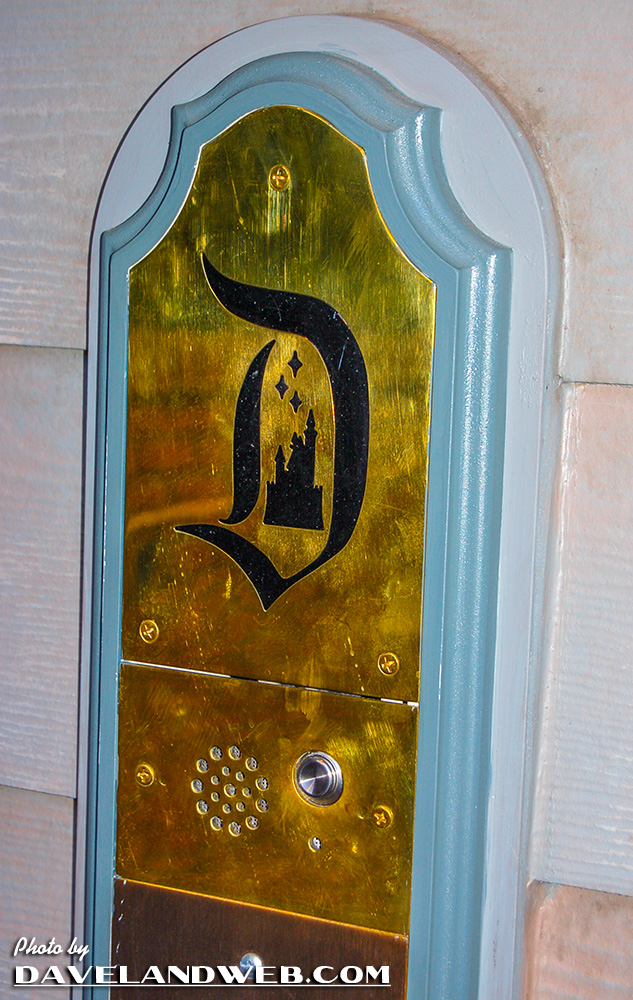 In Jules' honor, we requested the front of the boat. I HIGHLY recommend it for your next trip to POTC!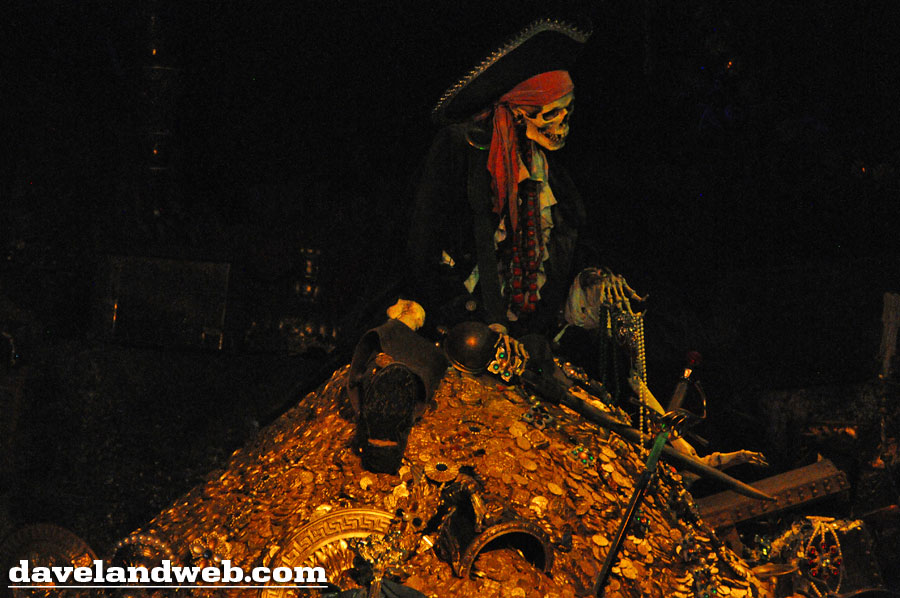 And then it was time to join Indy. The great thing about the Indy fast pass is that you still get to enjoy all of the treasures and fun that are part of the interior queue—and of course the Eye On The Globe flicks.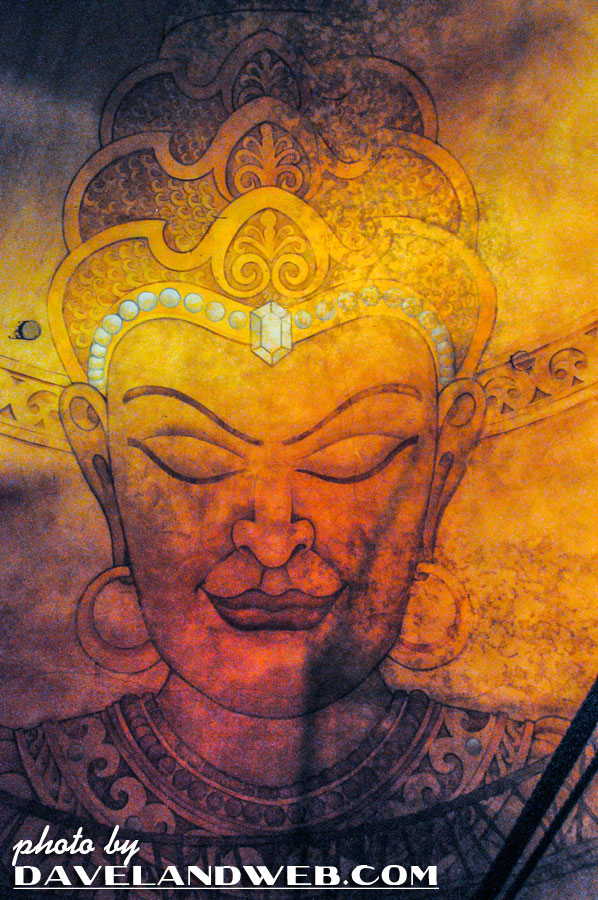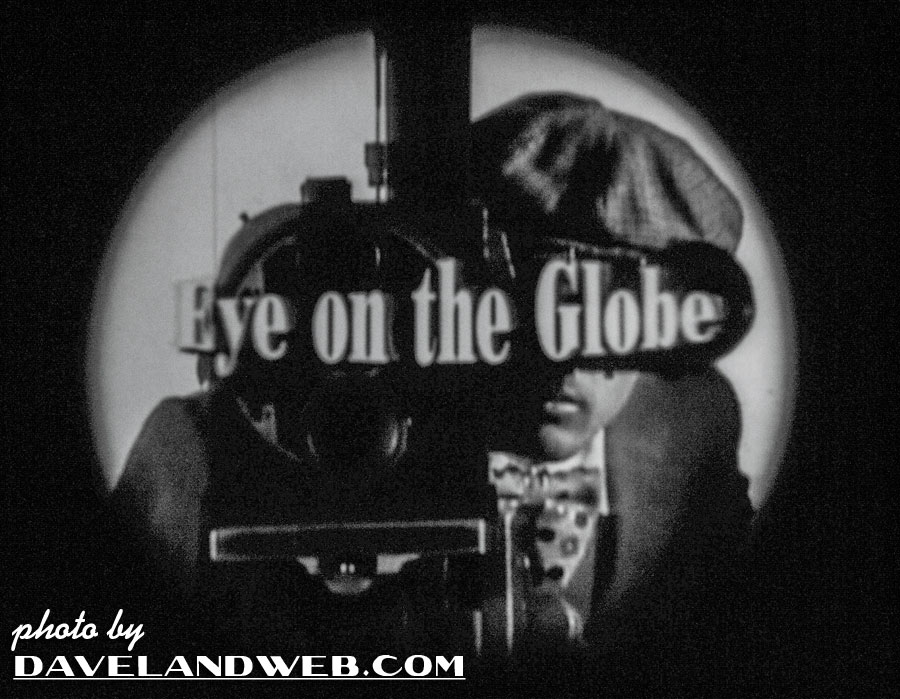 Jules loved it; she was ready to go back immediately and ride it again. Sorry...only one fast pass at a time, Jules!
Before our 8pm dinner reservation, we still had time to visit Disney California Adventure. Naturally, we stopped by Main Street on the way to try the new cupcake sampler—HIGHLY recommended! Mary, Bert, and Robert the Ragtime Piano Player at the Coca-Cola Corner kept us thoroughly entertained.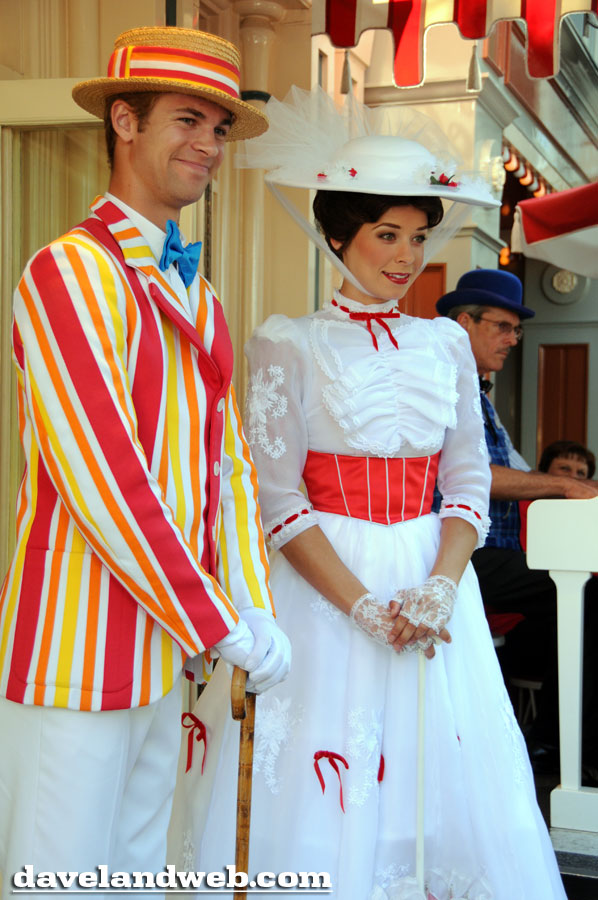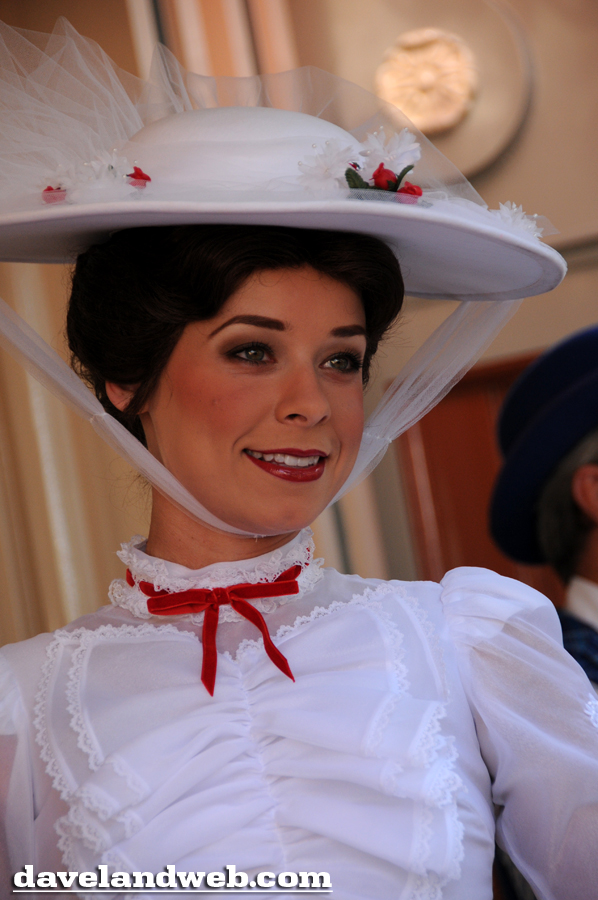 Over at the Main Street Cinema, the marquee heralded rare footage from Opening Day. I have never seen so many guests in here at once! It was great to see.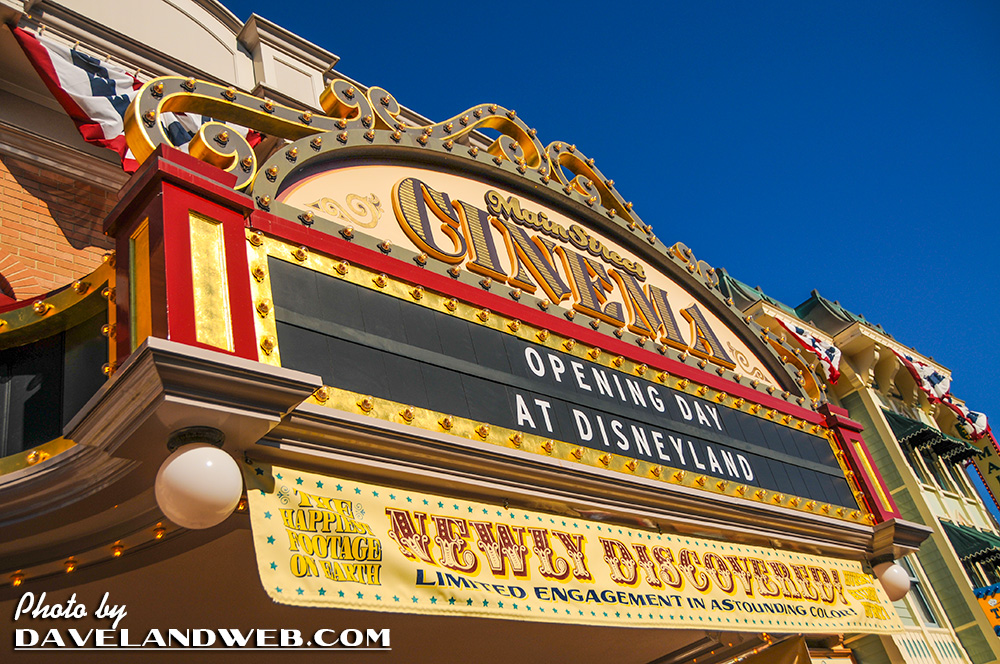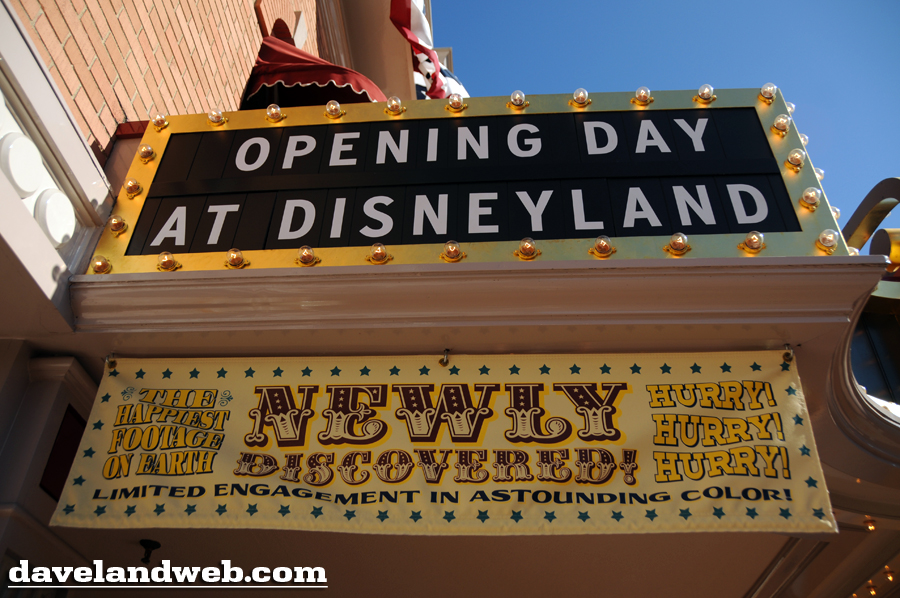 Tilly the ticket-taker is sporting a HUUUGE emerald! She must be making some good coin.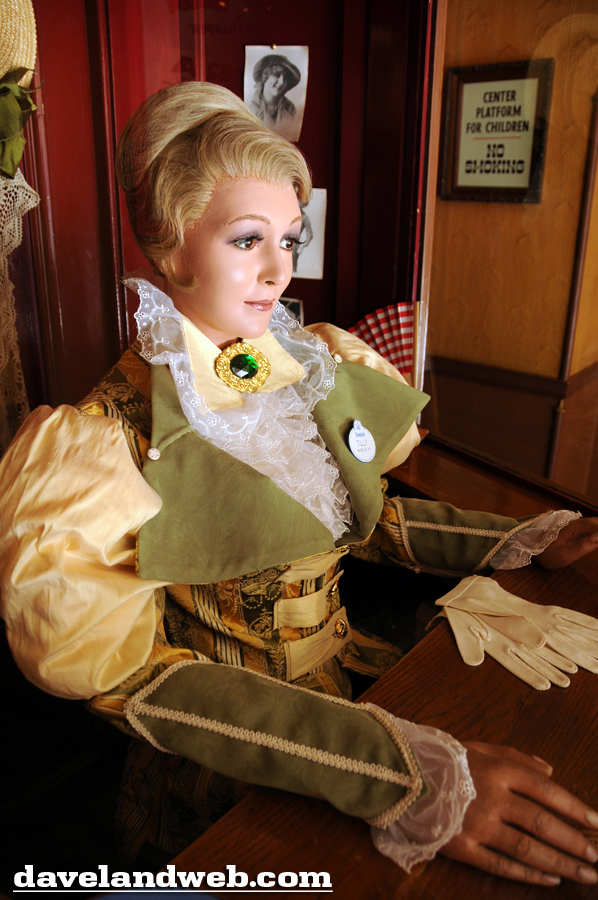 The films were really cool; definitely check them out before they are gone.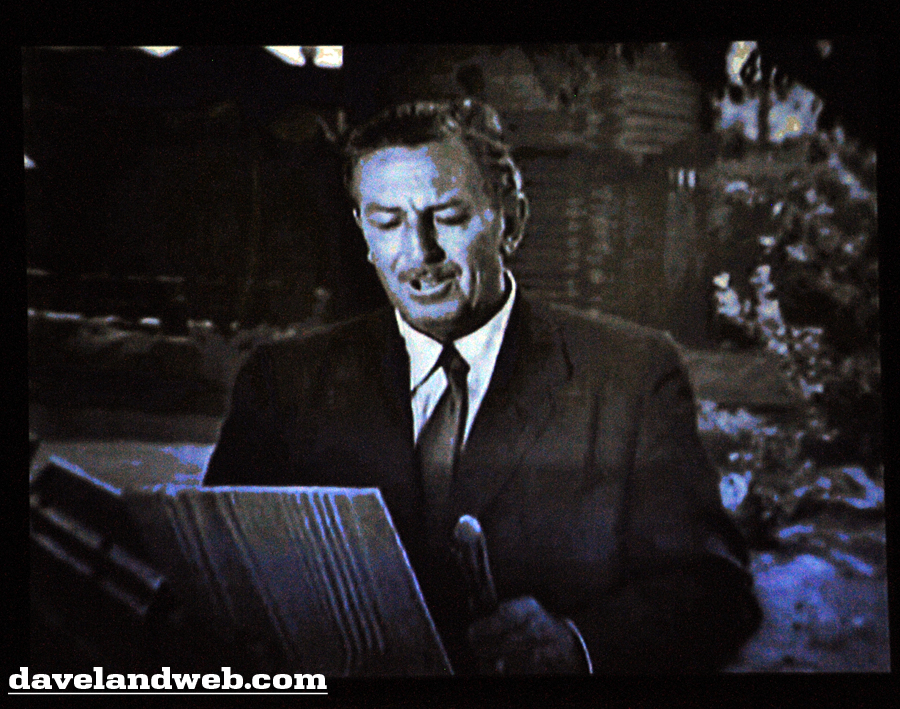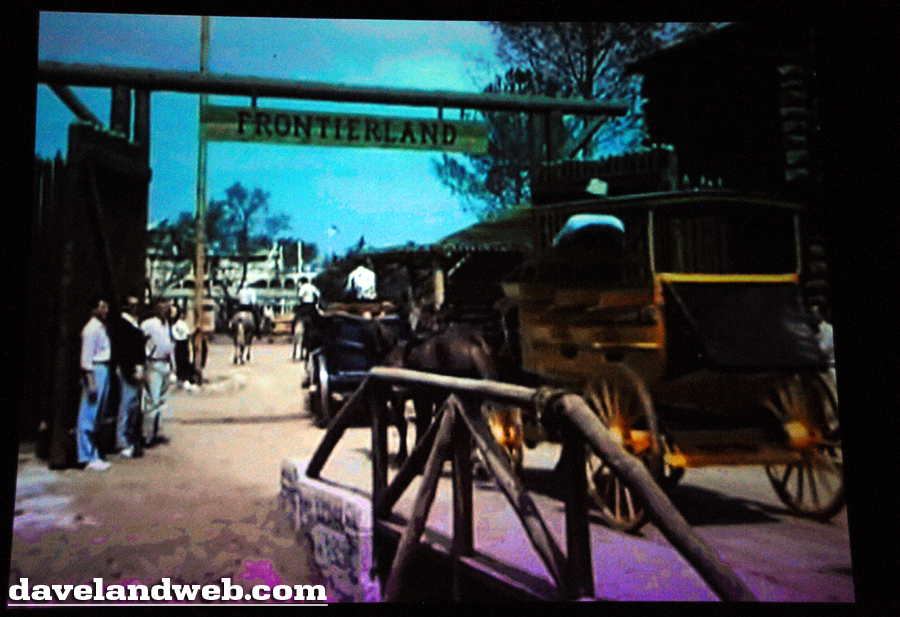 And that is it for today; come back again for Pt. 2! View more Disneyland photos at
my main website
.