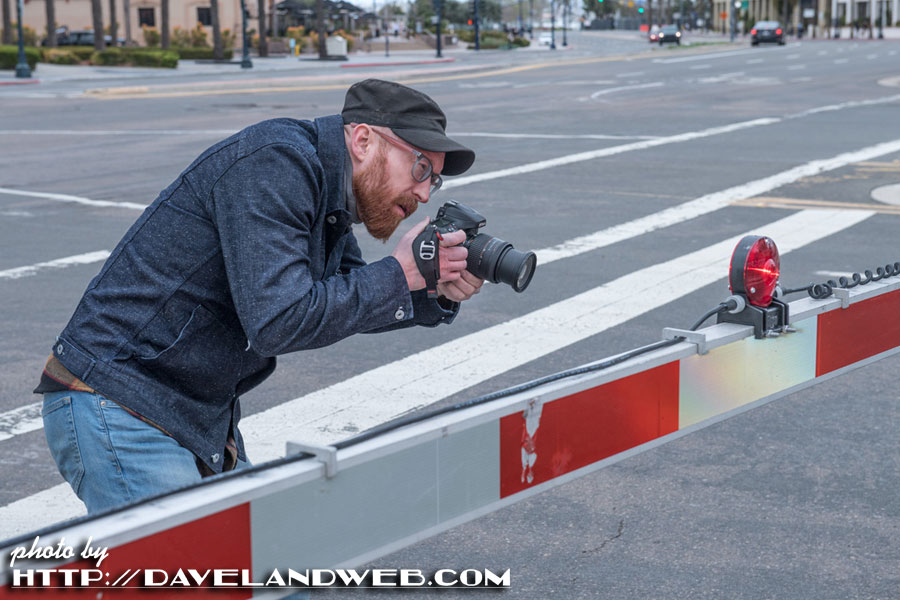 When your good friend who's a photographer comes to visit, the best part of hanging out is geeking together around town with the cameras. To onlookers, this first shot probably appears strange; to a photographer who likes to look at life in different ways, it's our oxygen.
It's always fun to walk around downtown and pay attention to the things I would normally ignore as I either drive by or briskly walk by because I'm on a mission. Below is one of my newer favorite buildings in San Diego, the former Police Headquarters which has been repurposed as an outdoor mall.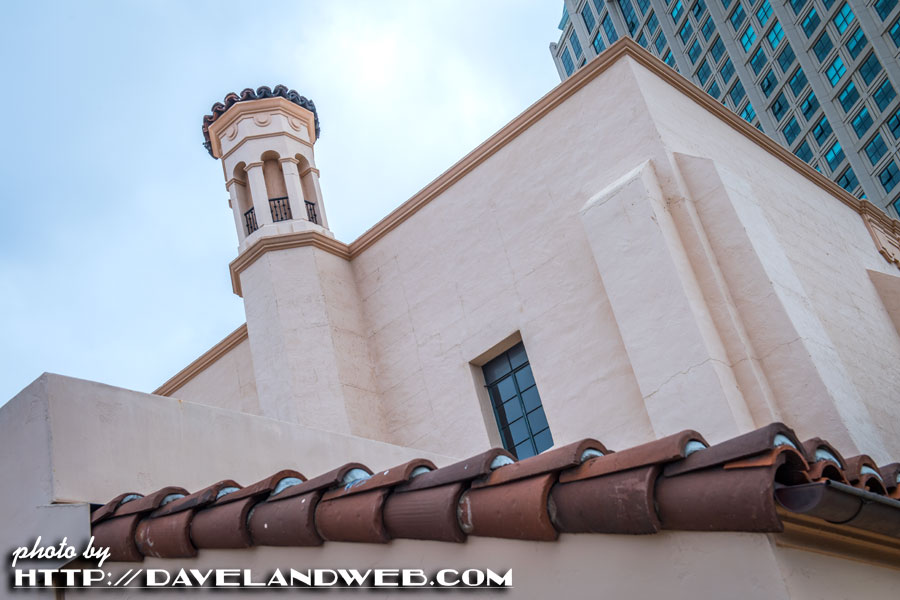 They have kept enough quirky touches from the original building to remind you of what it once was.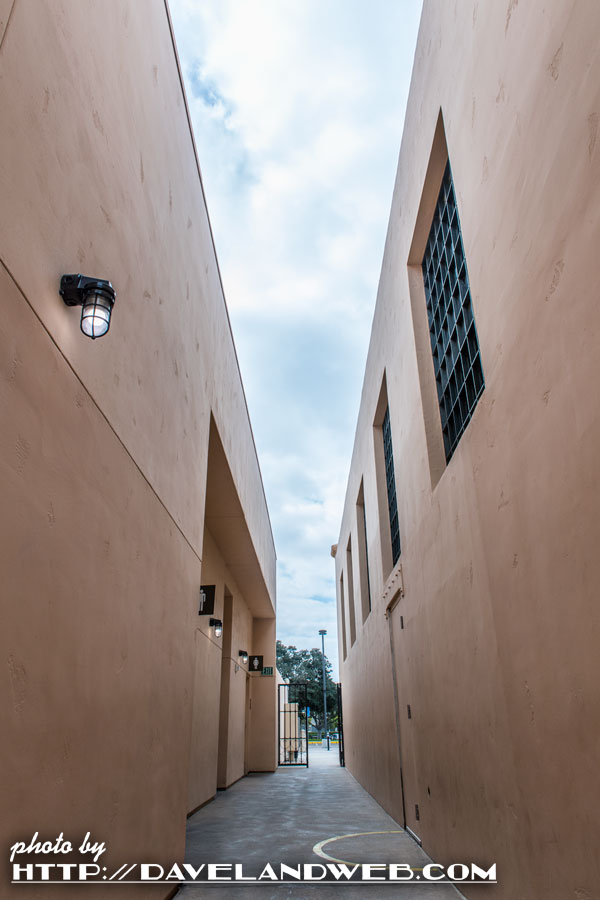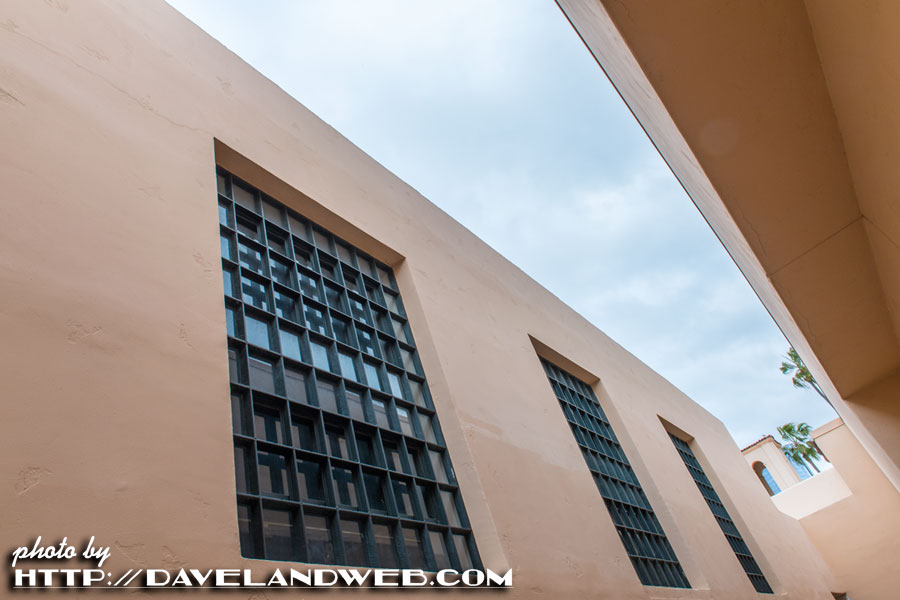 Nearby is the 25' tall "Unconditional Surrender" J. Seward Johnson sculpture in the Tuna Harbor area that commemorates Alfred Eisenstaedt's legendary August 14, 1945 photograph taken in Times Square on V-J Day. Art critics are about as laudatory on this piece as the they are about the Rocky/Sylvester Stallone Statue in Philadelphia. The tourists love it.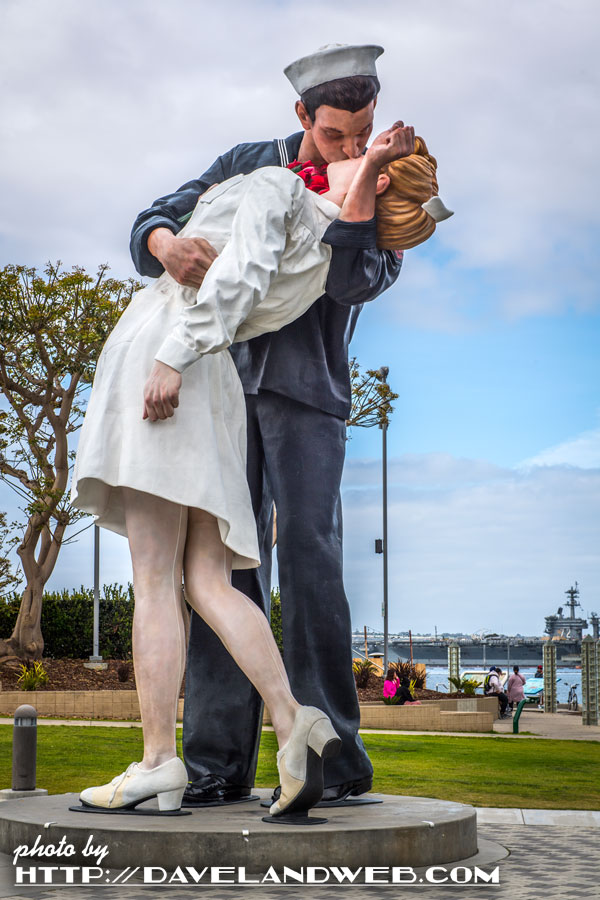 Bob Hope is just a few steps away.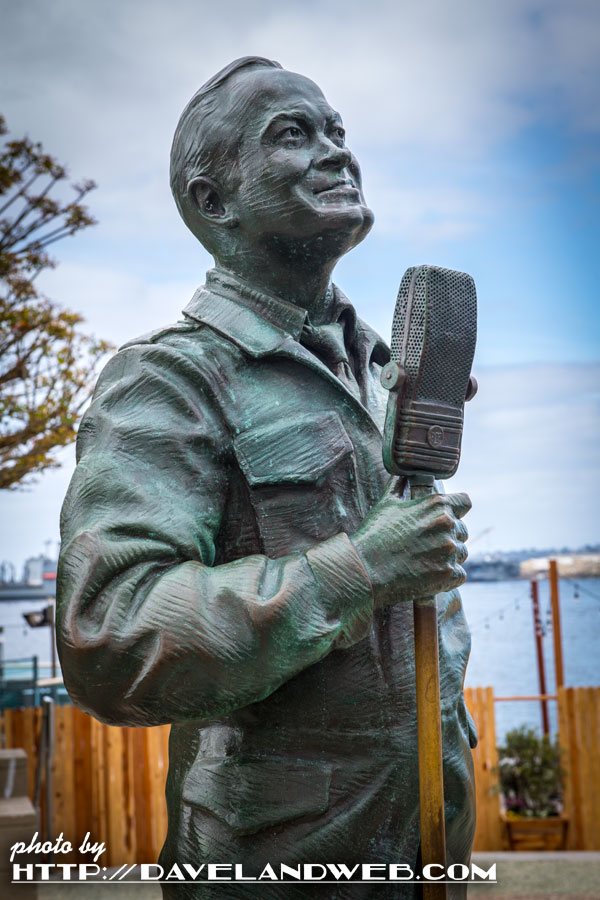 Also nearby is the Midway Museum, which is located aboard...The Midway. Commissioned a week after the end of World War II, The Midway was the largest ship in the world until 1955.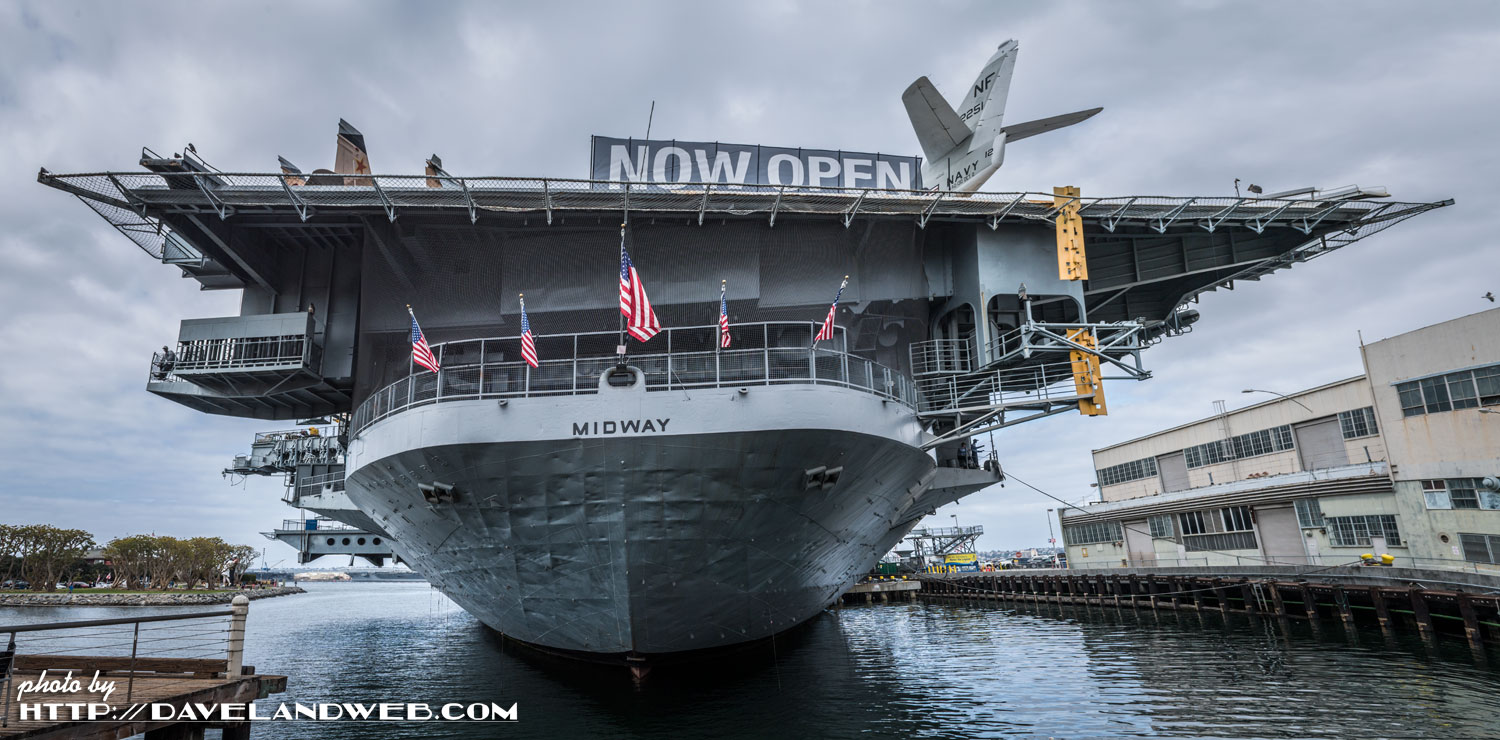 Heading towards downtown on Broadway we came upon the former 1920s YMCA building, which is now The Guild Hotel. My mom once told me that she played the piano here during WWII for servicemen.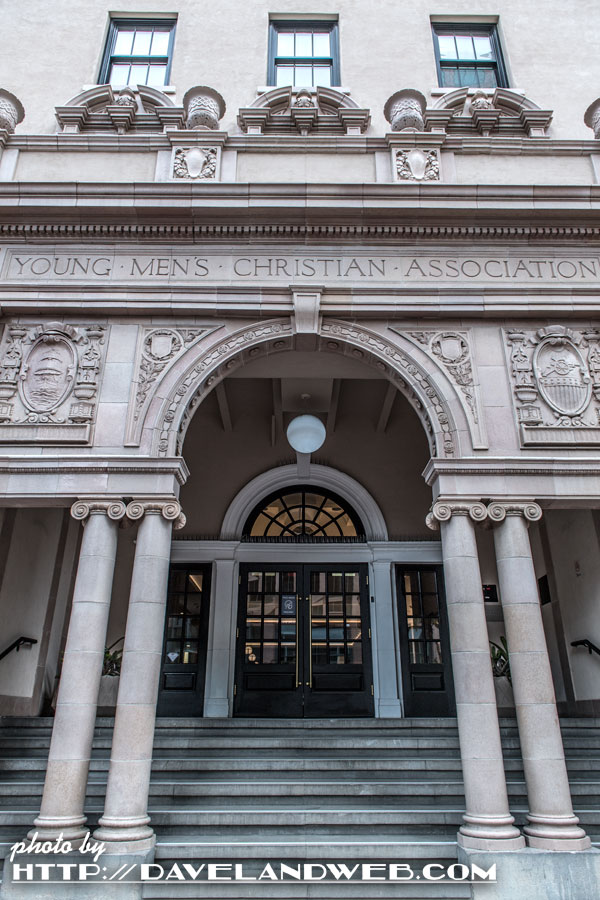 An eclectic mix of buildings in downtown: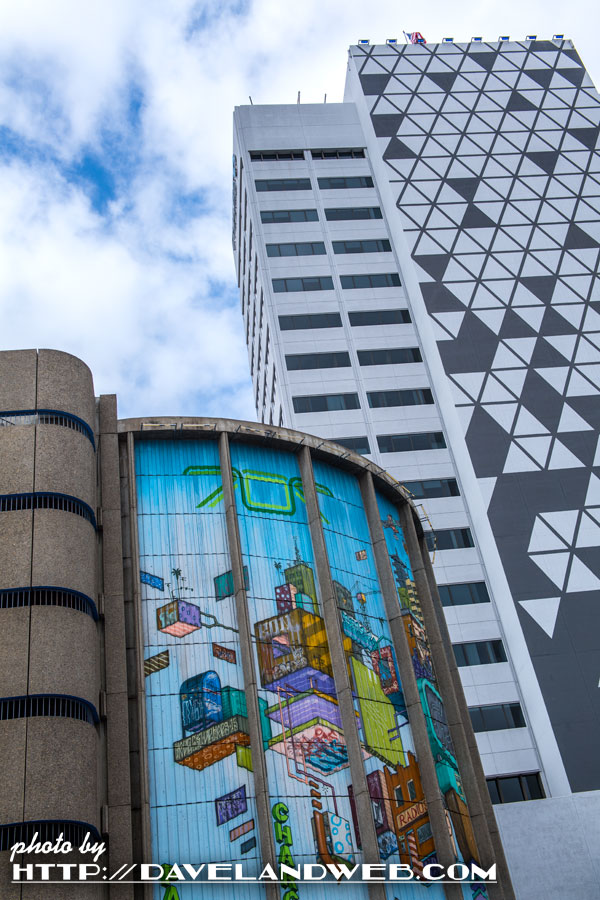 They should have a before and after mug for the logo. This does not look appetizing.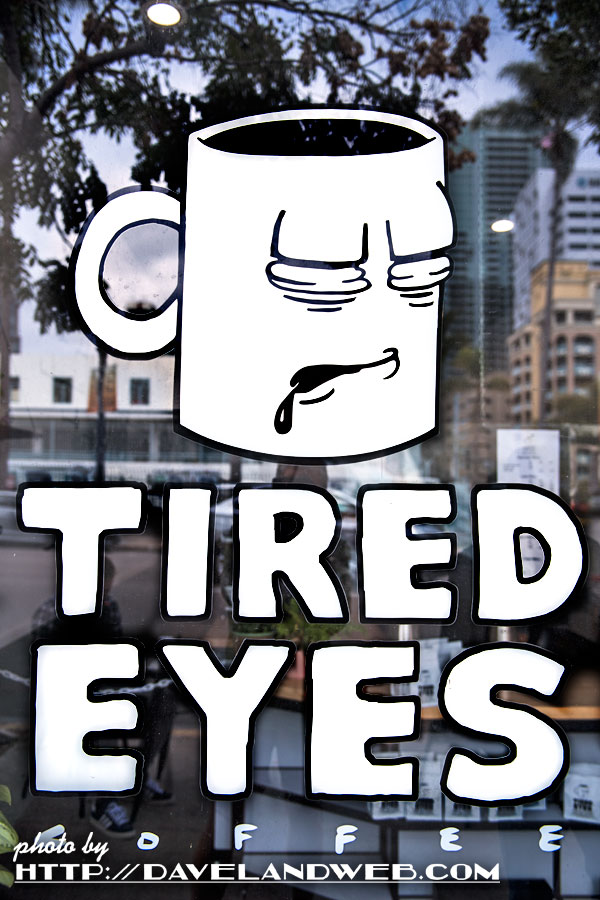 The sunset was a bit mild at Pacfic Beach, but still beautiful.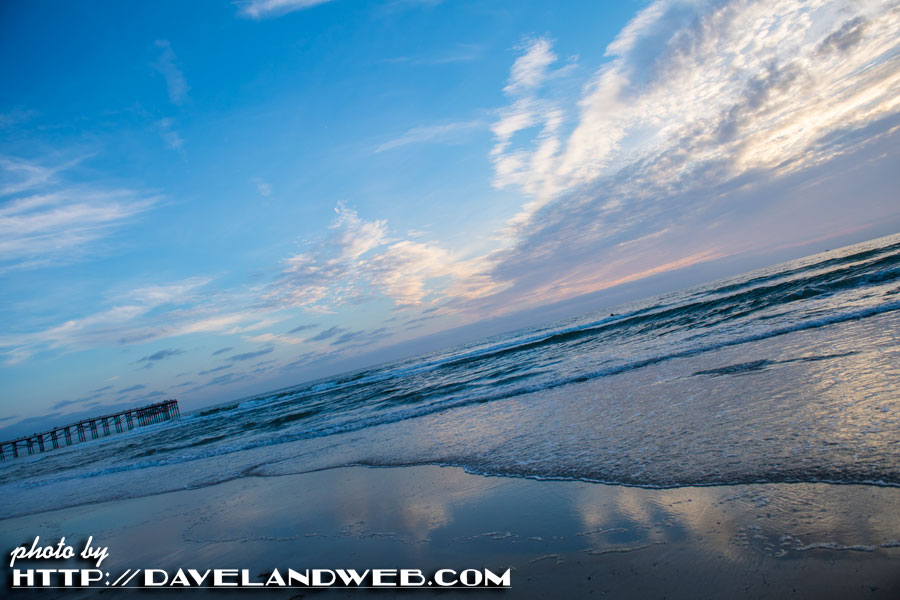 A multitude of captions came to mind when I saw this: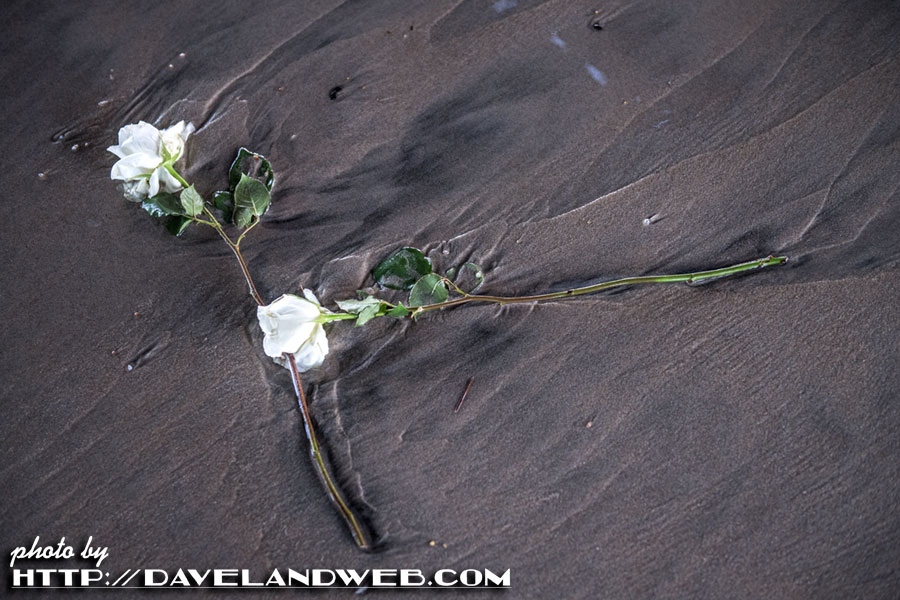 Who knew there were Hidden Mickeys on Crystal Pier?