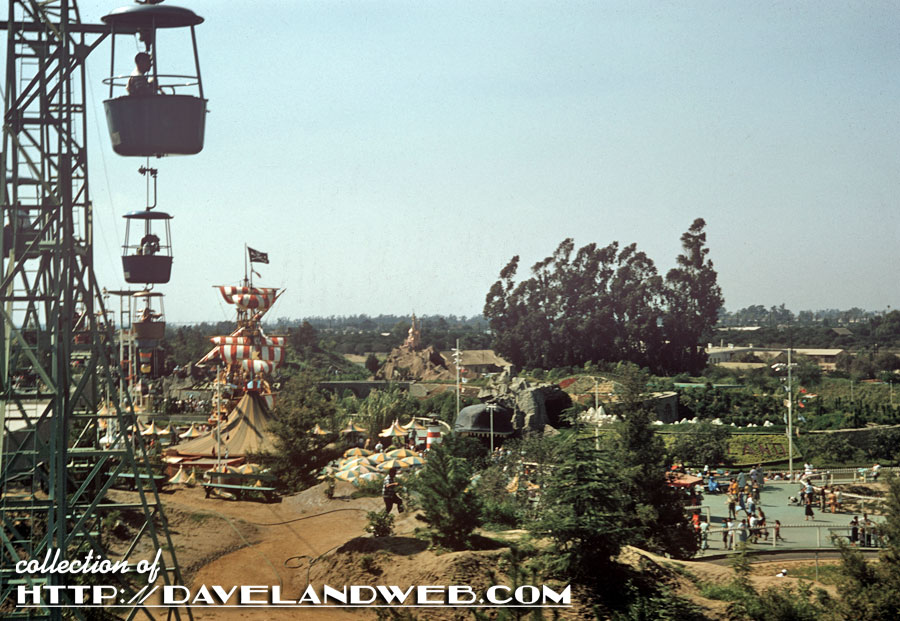 The Matterhorn is a classic Disneyland attraction; not only because it's been around since 1959, but also because it's one of the attractions you can see from the I-5 Freeway as you approach the Park. As a kid (and yes, even as an adult!), it gave me that joyous sense of anticipation. We're almost there! Before the Matterhorn was built, what was there? A mound of dirt (which had been repurposed from the excavation needed for the Sleeping Beauty Castle and its moat) and an unsightly pylon for the Skyway. Dubbed "Holiday Hill," "Lookout Mountain," "Lovers' Lane," and then "Snow Hill" (in anticipation of the Matterhorn), this area provided a place for guests to relax and breathe a bit from the excitement of the park. In these undated 1957/1958 images, you can actually see (gasp!) a garden hose as a Park employee is watering the plants.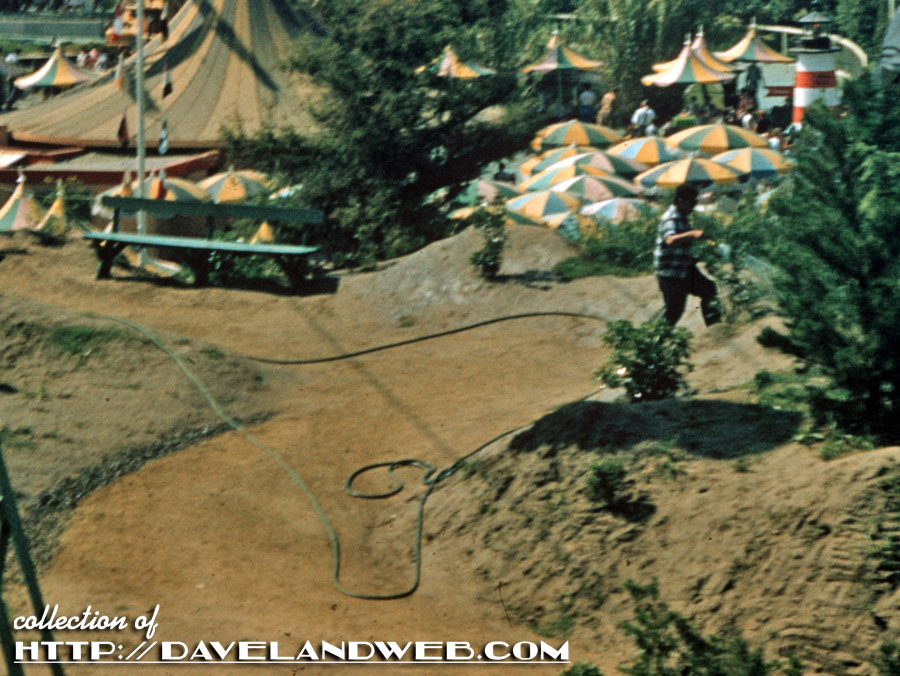 A shot taken from the Skyway bucket as it soars over the hill: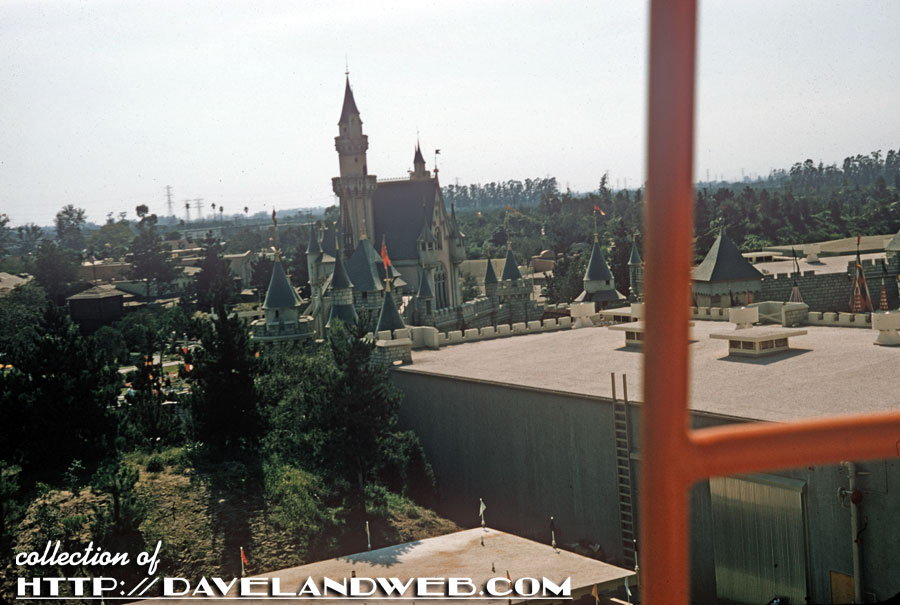 A rarely seen angle of the Castle as we zoom in: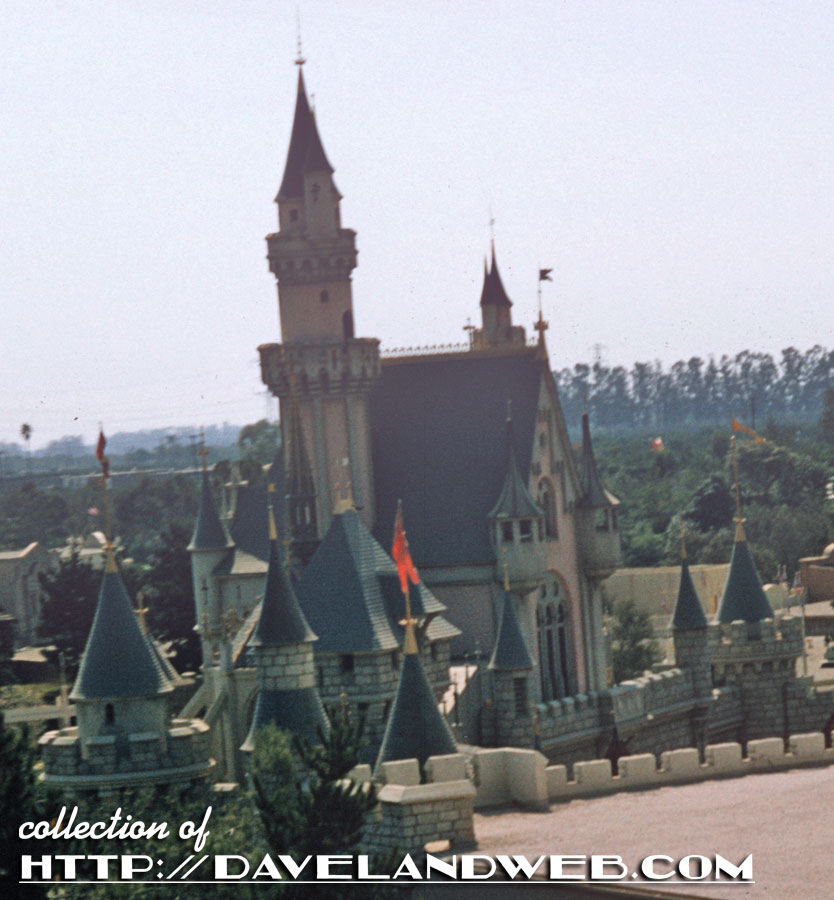 A wonderful view of the hill as the Skyway bucket approaches the Tomorrowland Skyway Station: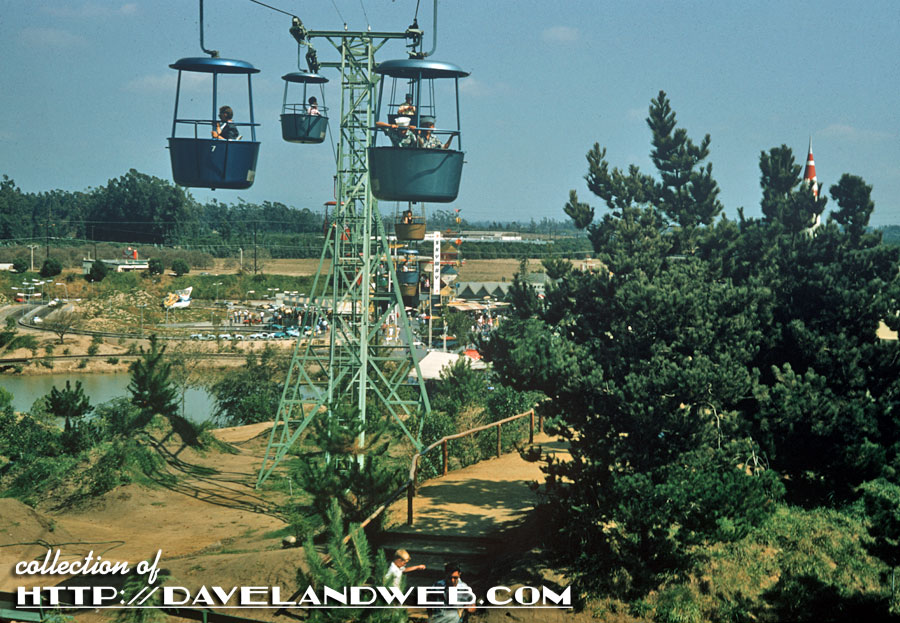 Zooming in you can see the tip of the Tomorrowland Viewliner Station as well as a little tot attempting to get in the way of the Park employee who is watering the plants: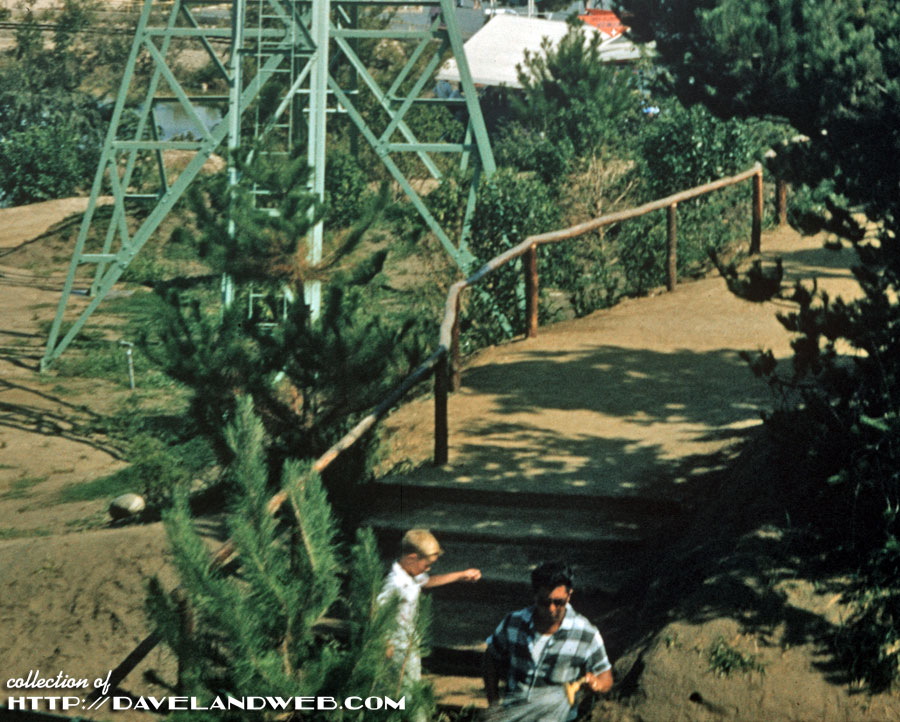 What a charming area; the wooden rails and paths would have made for a lovely getaway. Today, there would be souvenir stands and vendor carts strewn along the way.