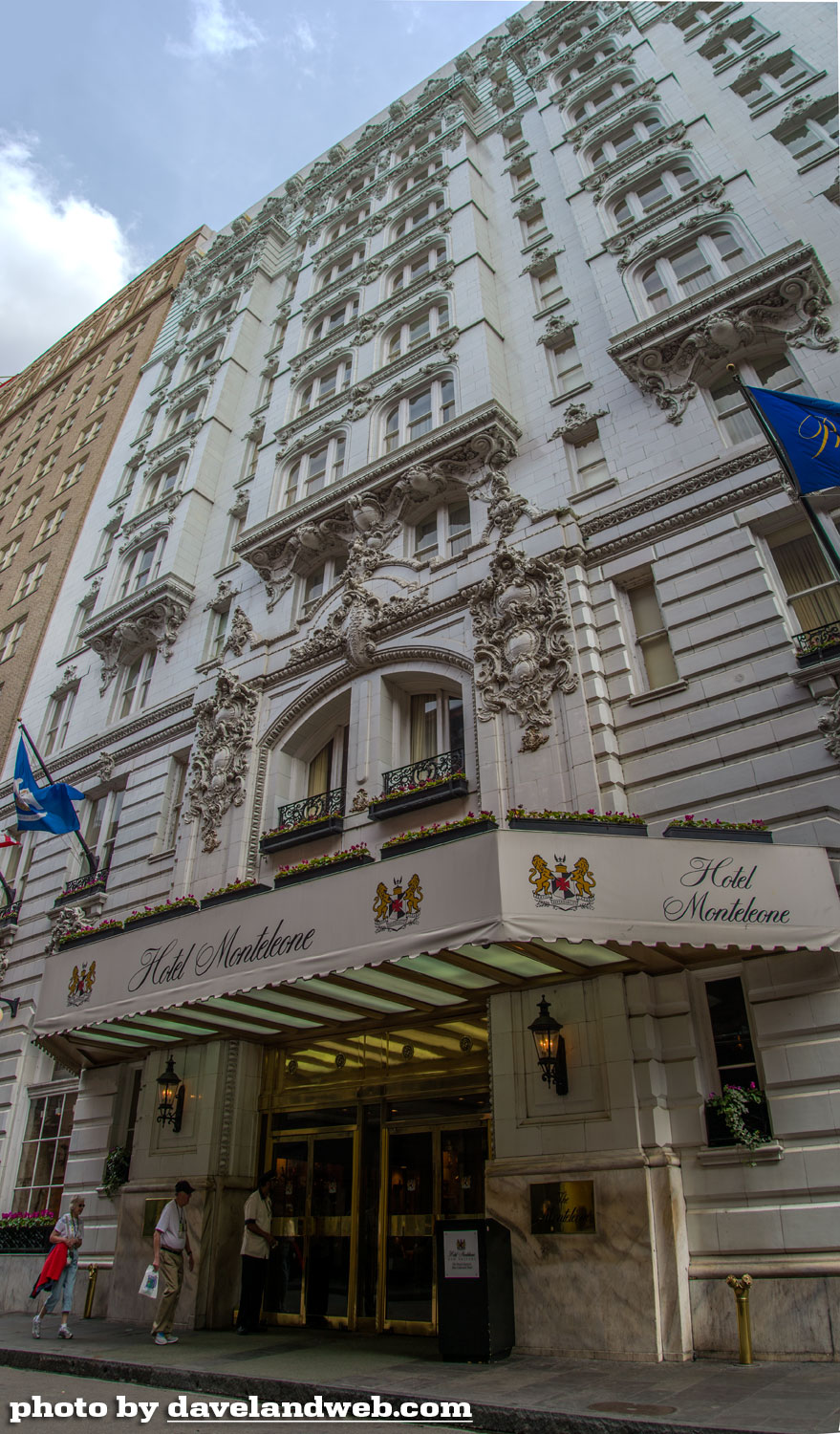 Once I was able to escape the Conference hotel, I moved down the street to experience the legendary Hotel Monteleone on Royal Street. I was not disappointed by this New Orleans classic that was founded in 1886..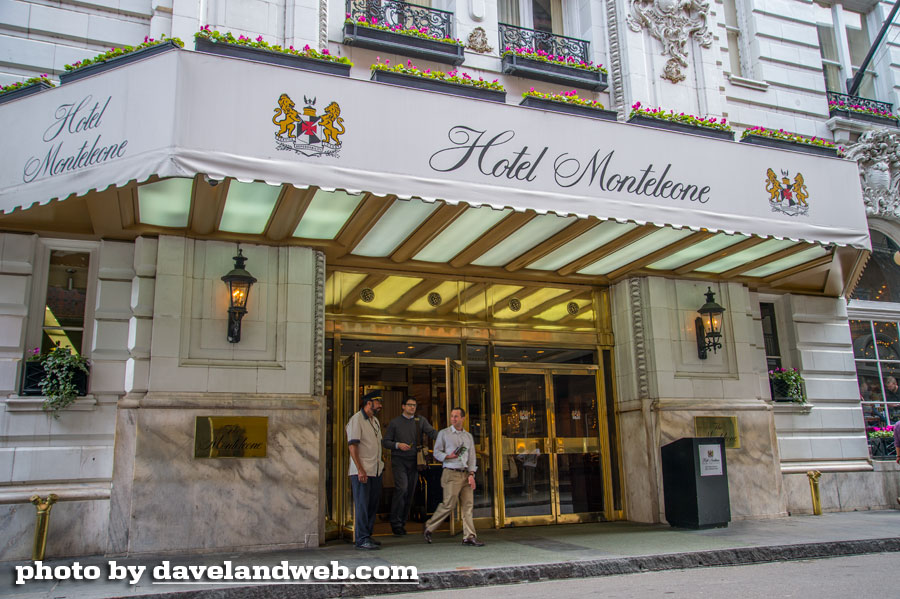 The staff was friendly and attentive, and the lobby was inviting.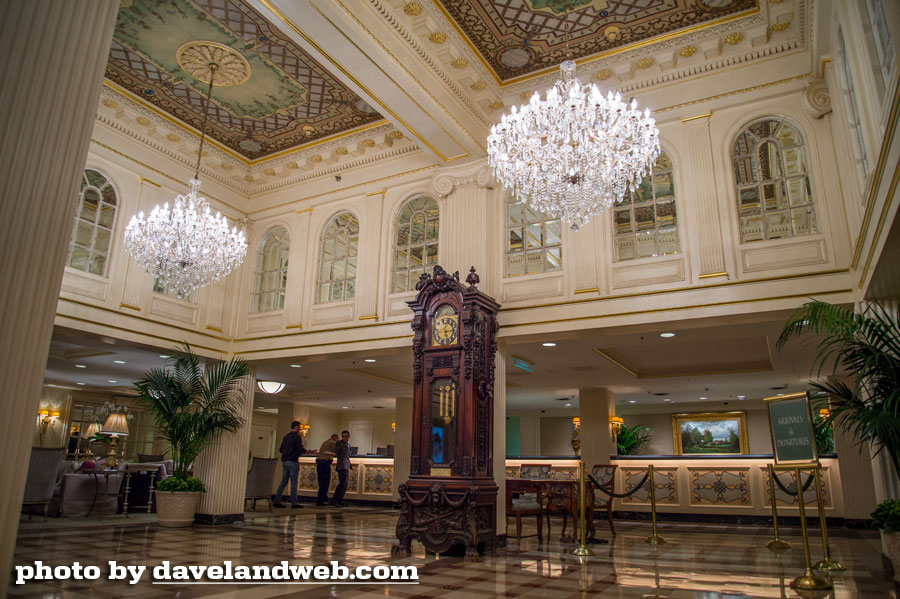 The hotel's famous grandfather clock still works!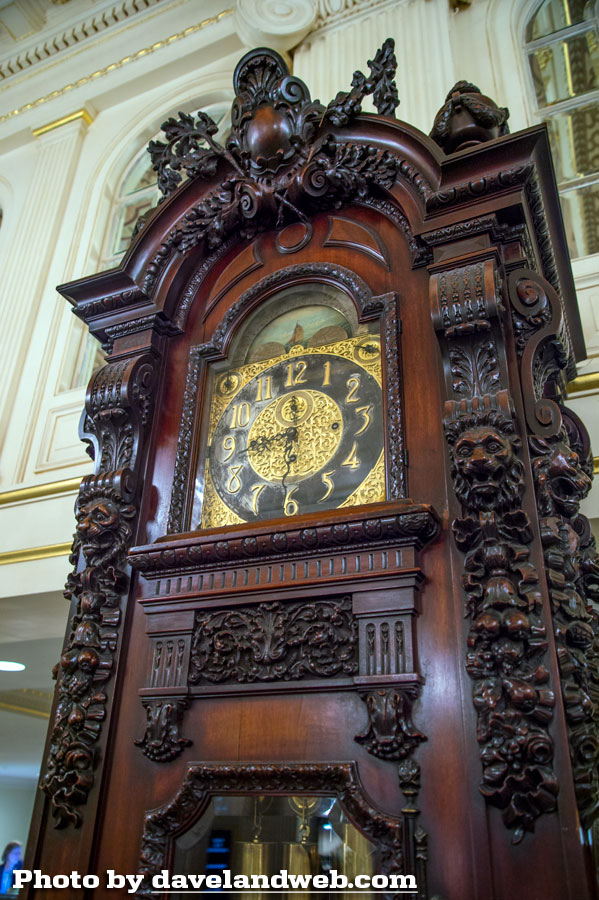 The Monteleone's guestbook reads like a who's who of the literary world, and they are immortalized in this lobby display case: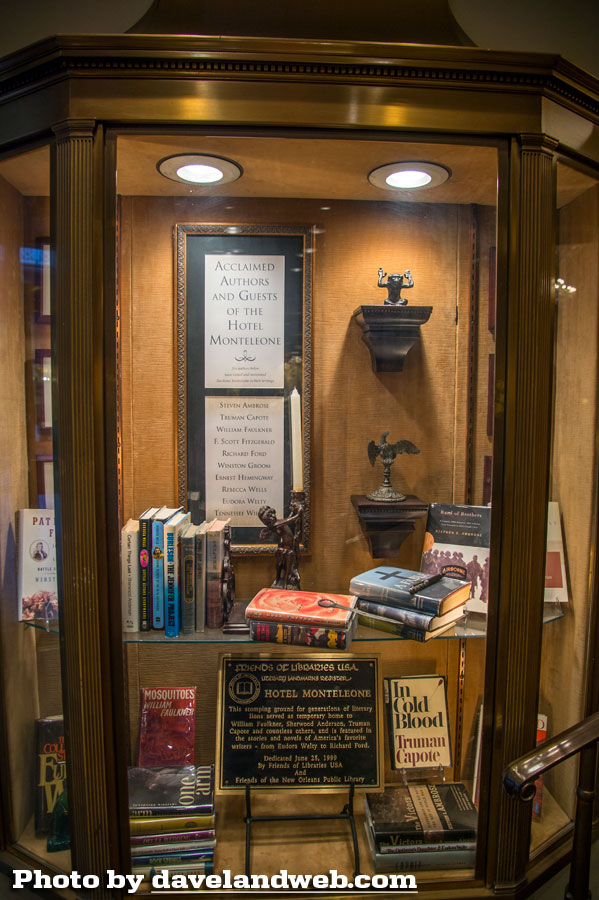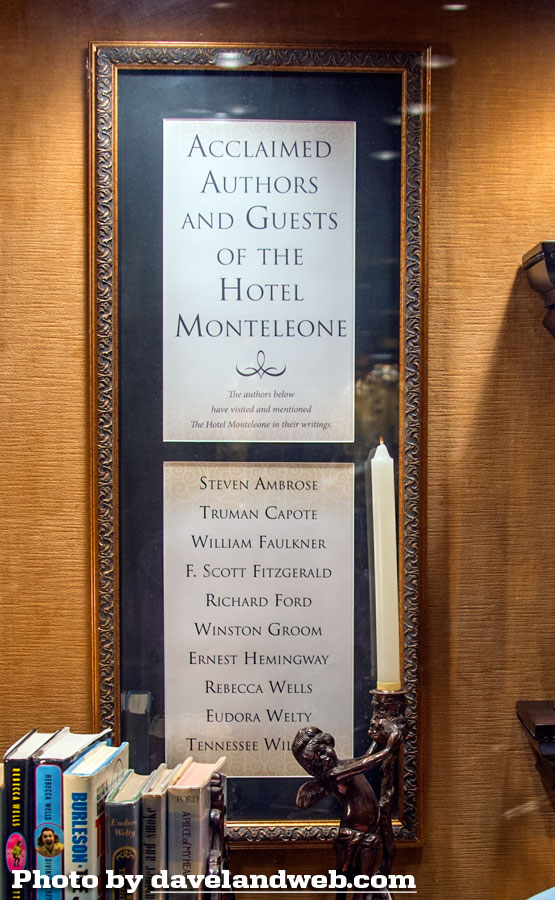 The room was decorated in a style that honored the classic nature of the hotel without being stuffy.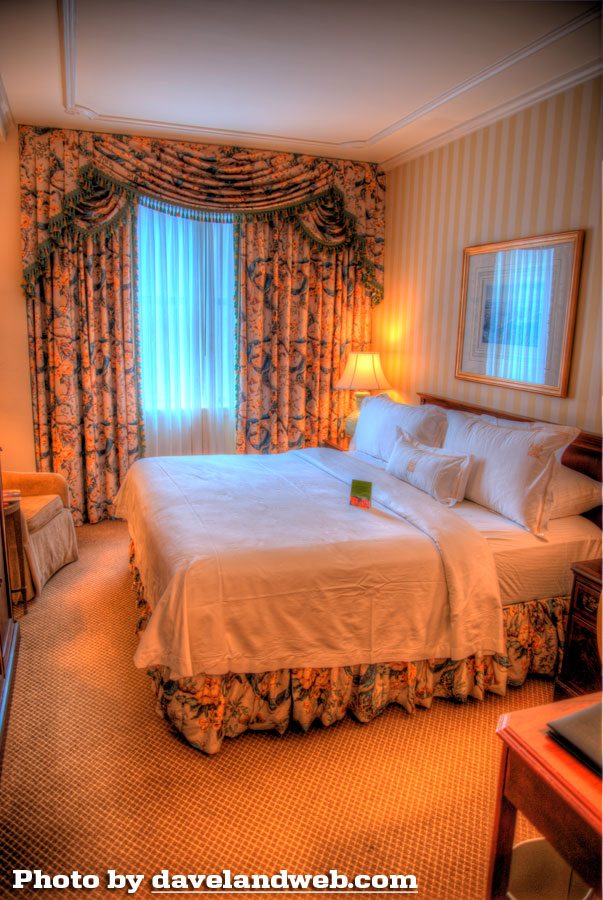 Love the little touches like the embroidered pillowcases: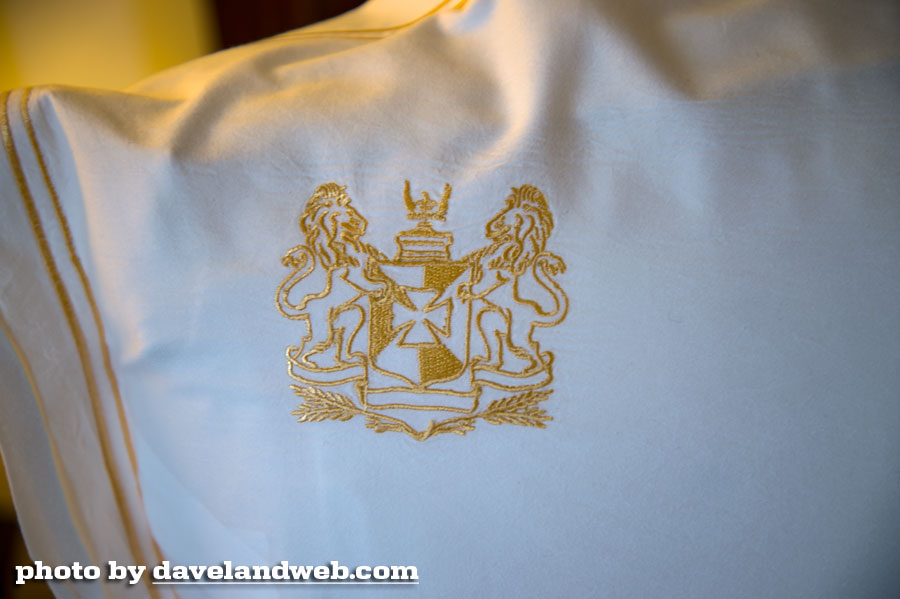 Upstairs you can get a workout in: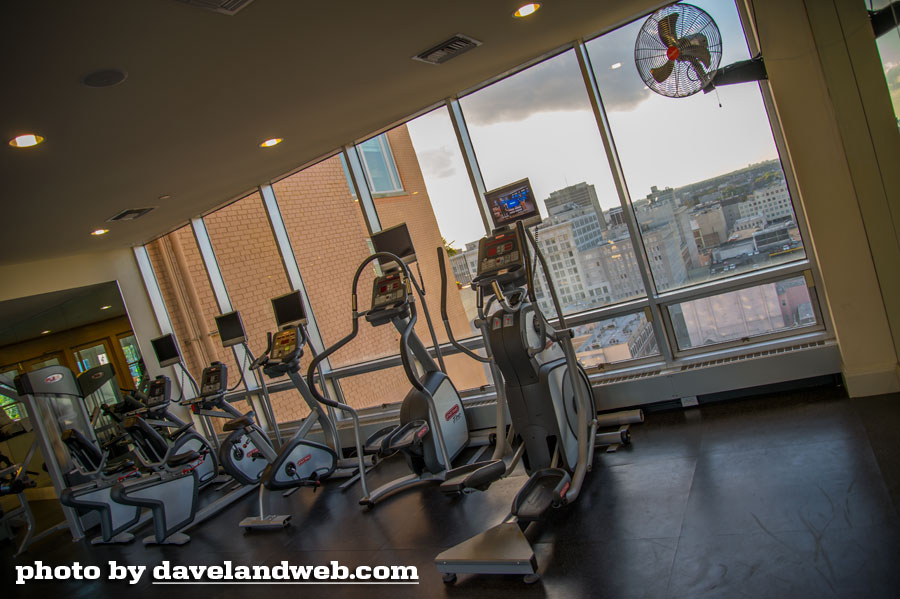 while enjoying panoramic views of Bourbon Street: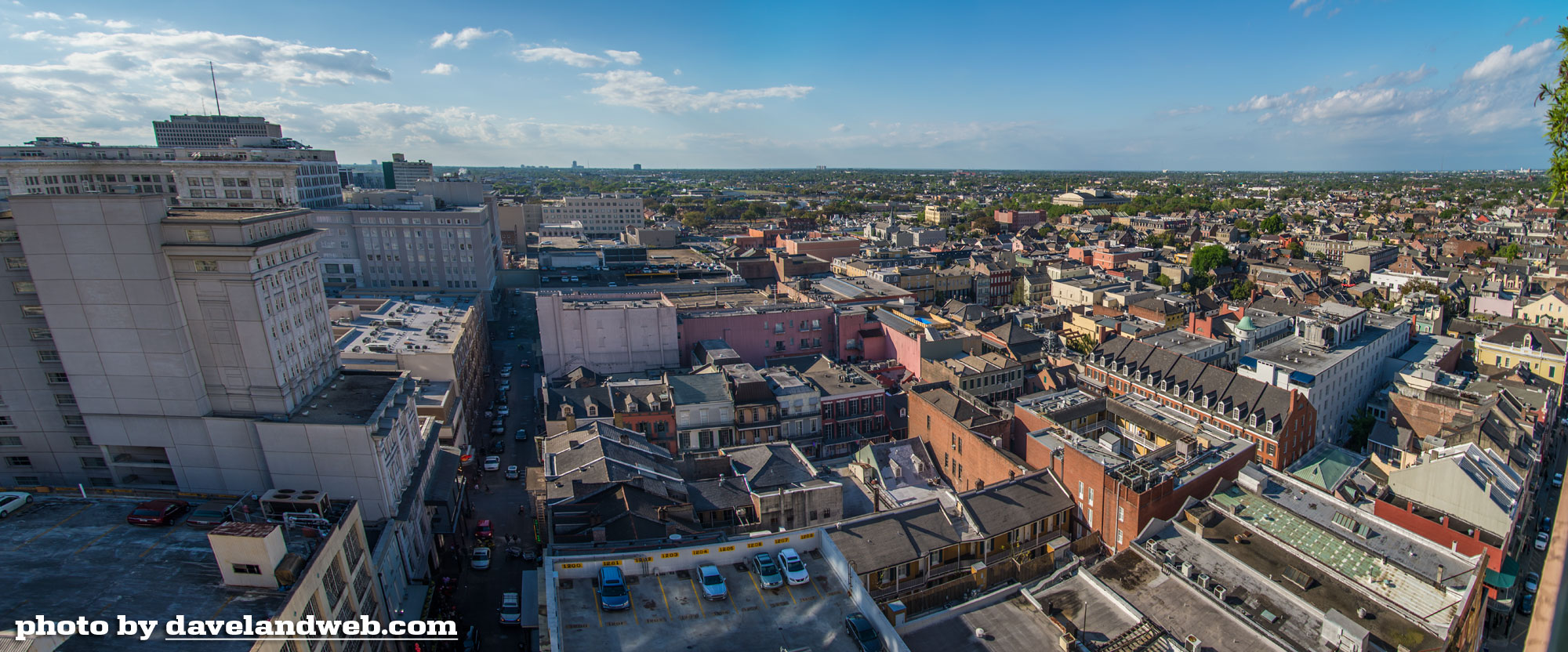 and the riverfront: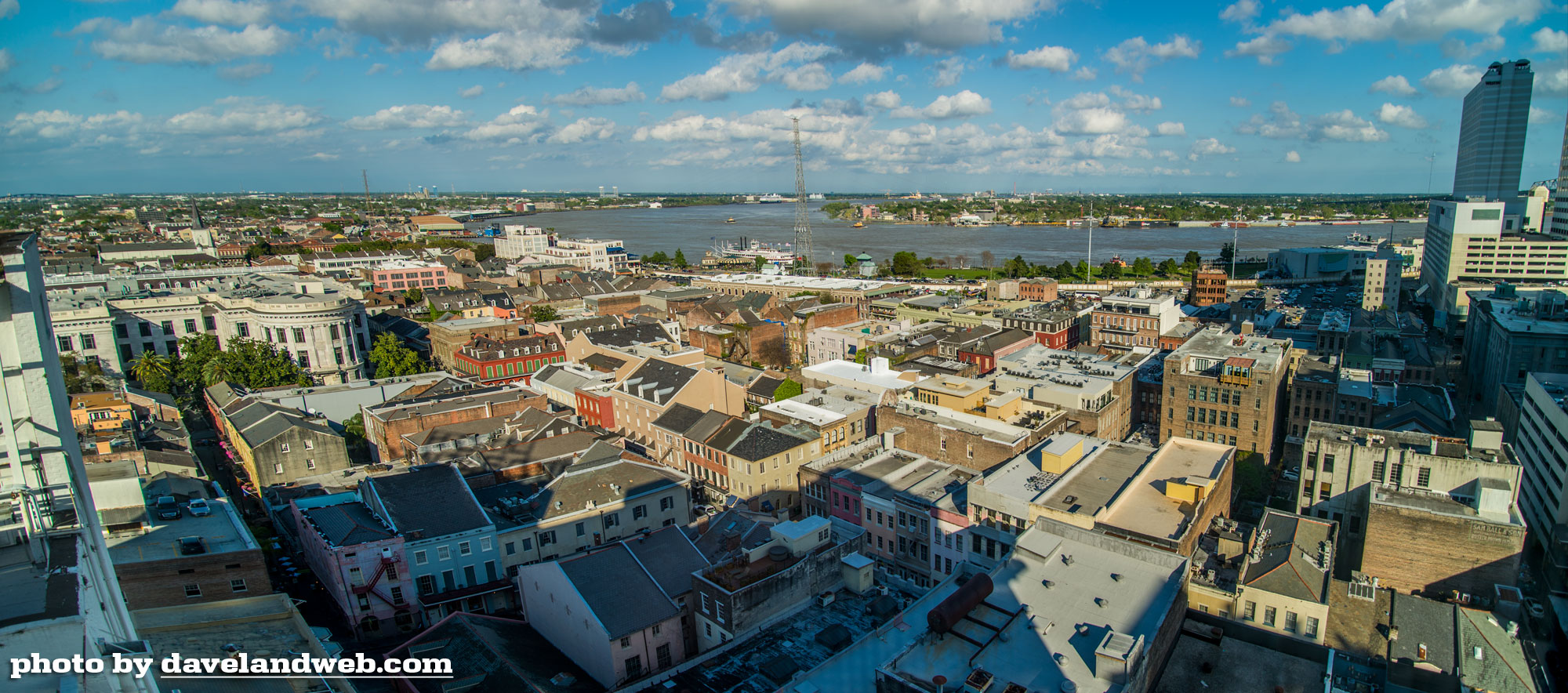 The rooftop area was lively; a great place to sip a beverage while cooling off with a dip in the pool.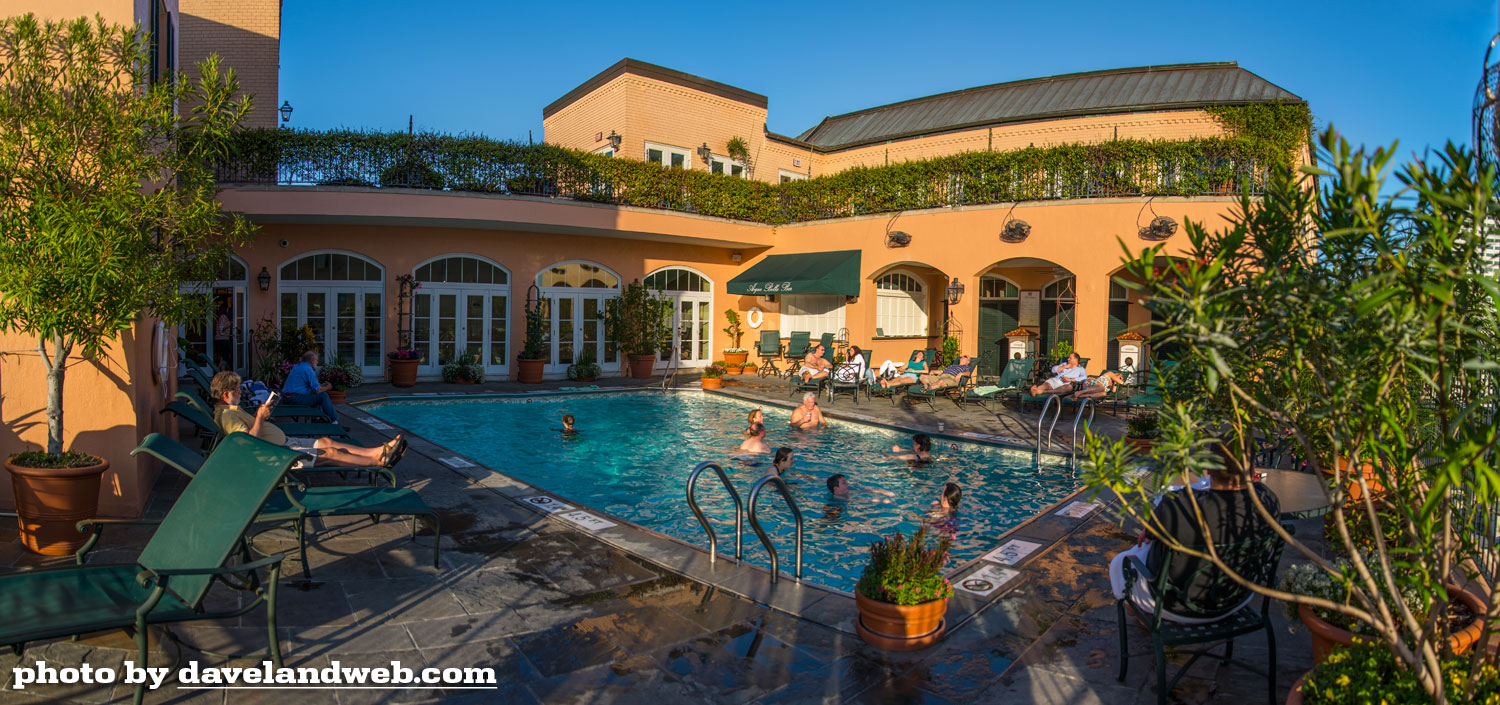 This was the best angle I could get on the rooftop of the Hotel's neon sign: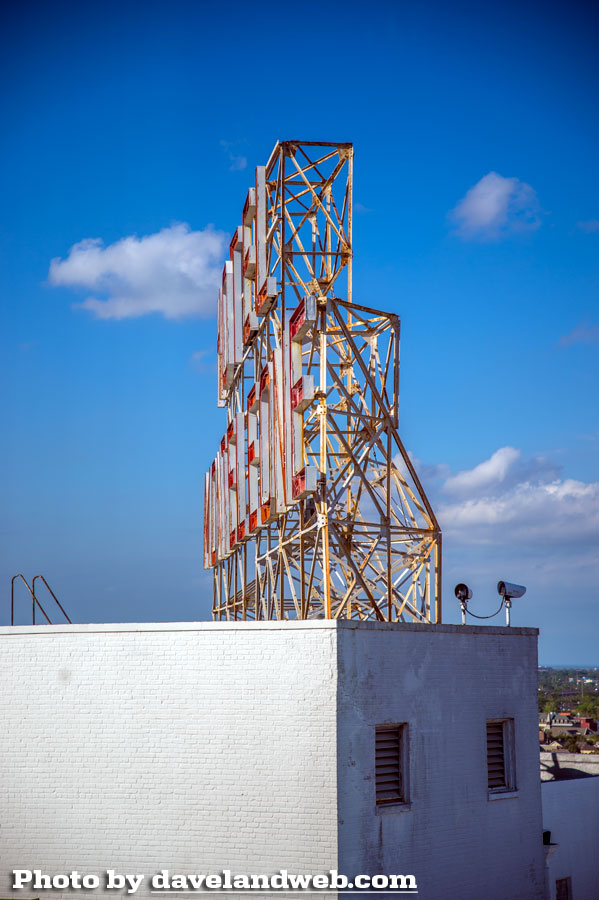 At night, this one really stands out from down below in the French Quarter: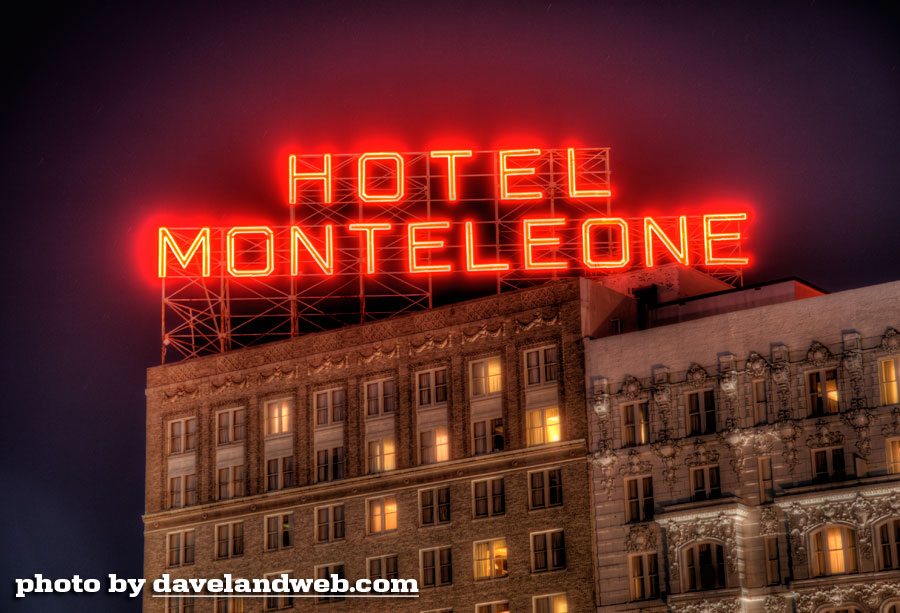 The Monteleone is probably best known for its Carousel Bar, which actually revolves. Good luck scoring a seat though; there are only 25 and every time I walked by, they were full.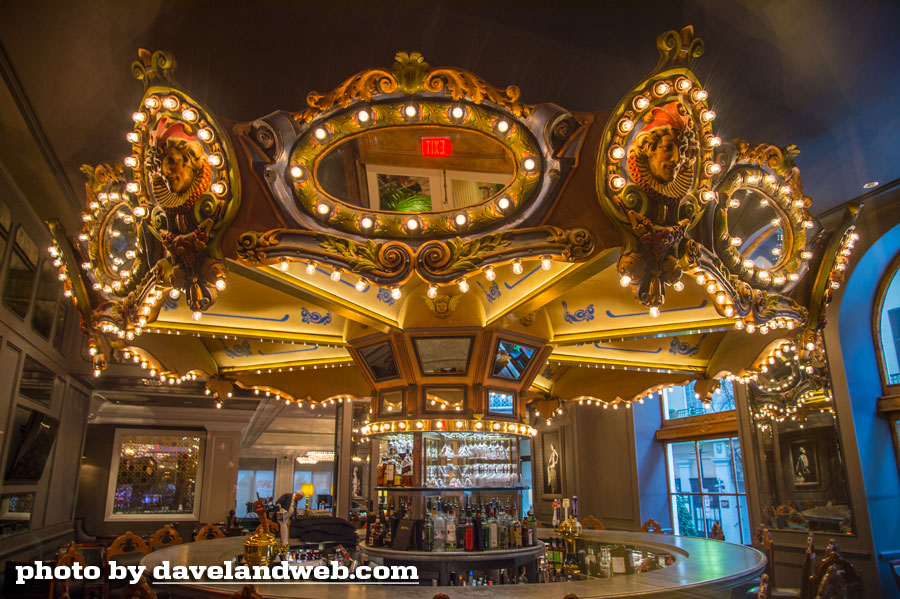 Maybe on my next visit to Nawlins I can get an opportunity to sit at the bar and sip a Sazerac!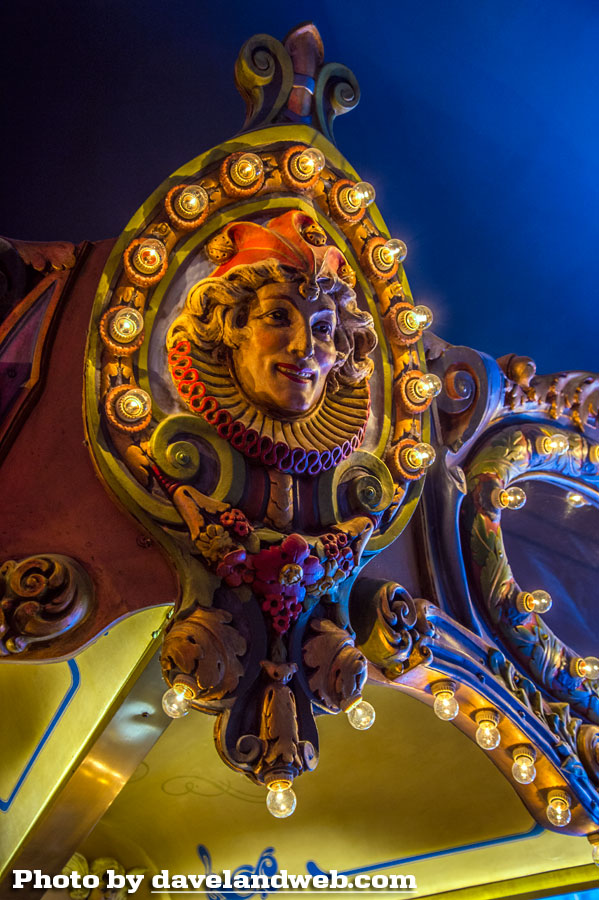 Yes…the smiling jester is very similar to the one you see at Disneyland's King Arthur Carrousel: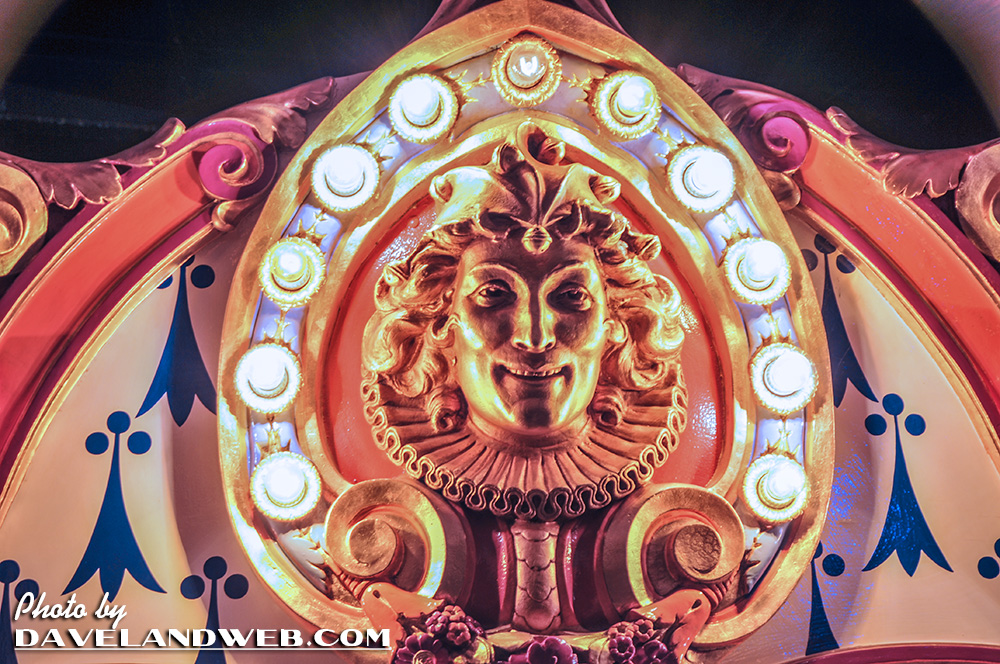 Last one for today is the fab-tastic neon sign for the hotel's garage.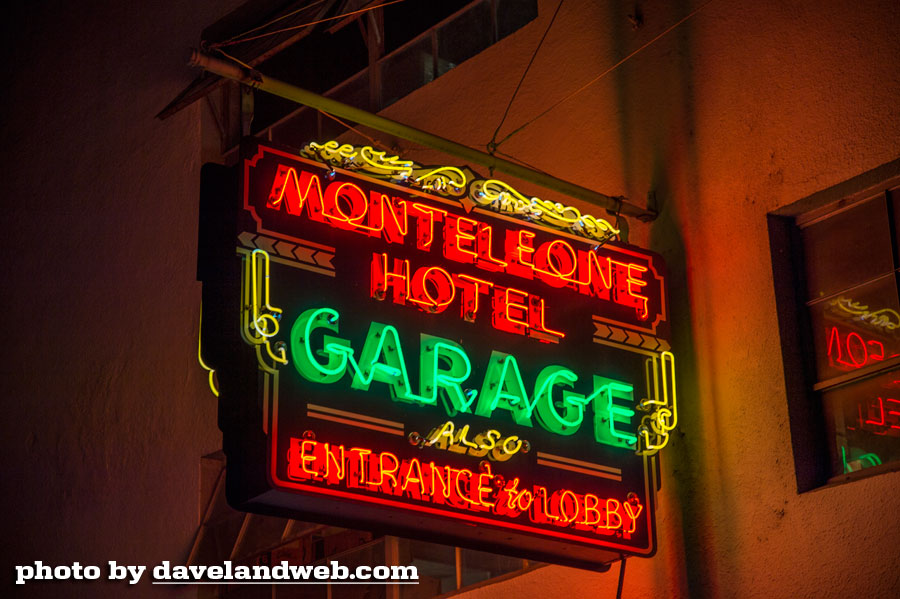 If YOU want more of the Royal Street treatment, visit my
main website.