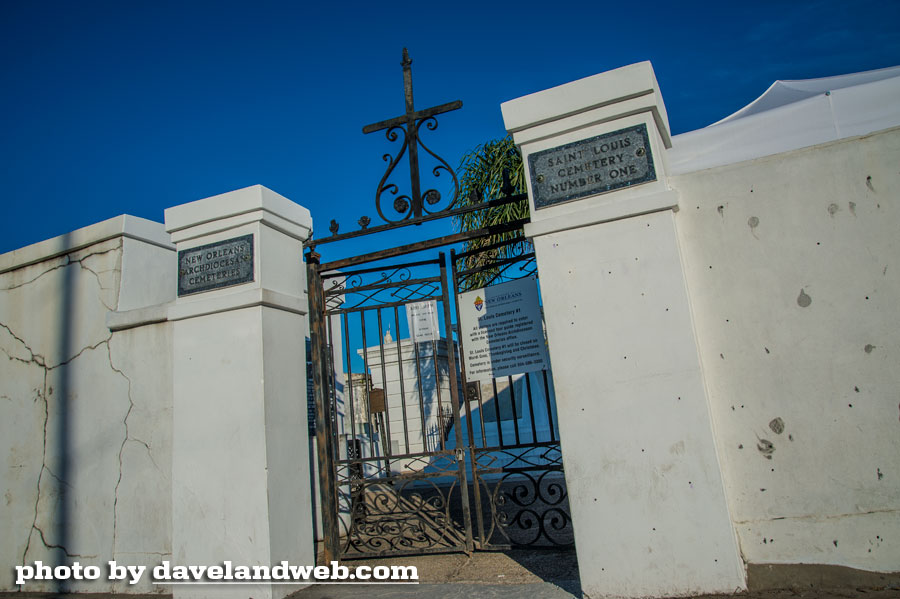 St. Louis Cemetery No. 1 opened in 1789 and is the oldest cemetery in New Orleans. I was anxious to return and photograph it digitally for the very first time. I was very disappointed to find out that the only way to enter was with a paid tour guide, courtesy of a new ordinance that went into effect a few weeks before I arrived. If your Granny is buried in St. Louis, you will need to pay to see her. The official reason for this rule is the vandalism…I'll leave it at that.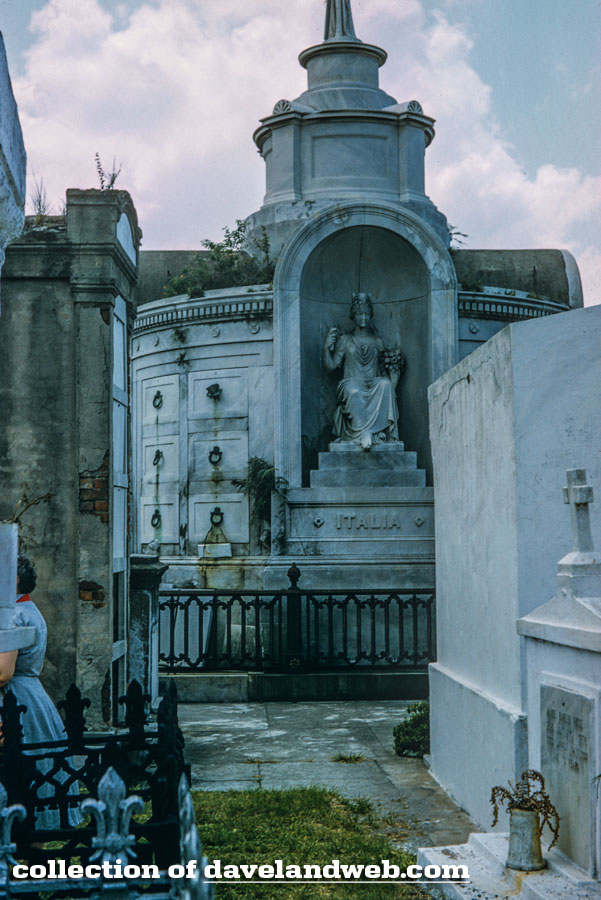 One of the most famous monuments is also the tallest, The Italian Mutual Benevolent Society tomb, visible above in a vintage 1950's shot. Here's how it looked during my 2002 visit: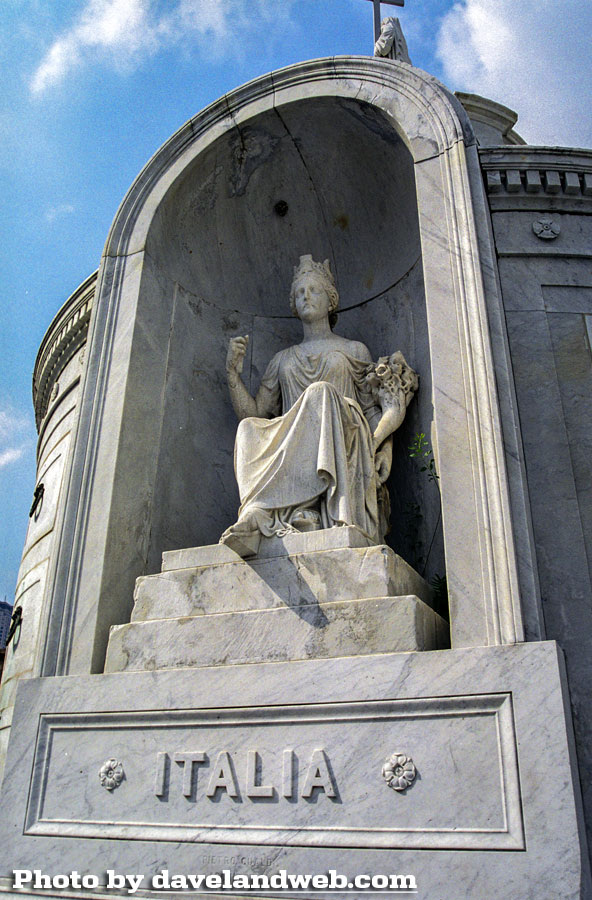 The tomb gained notoriety for its appearance in the 1969 film "Easy Rider."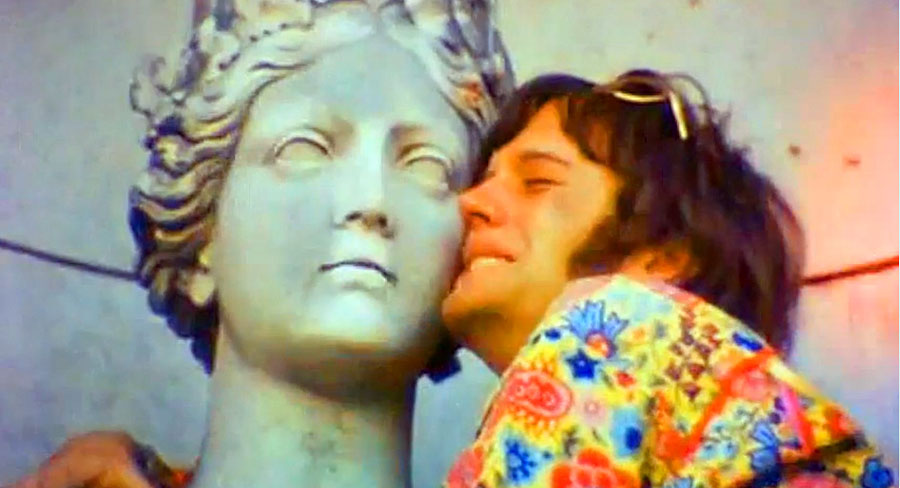 The other side of the statue has not held up so well, ALLEGEDLY because of Dennis Hopper. According to our tour guide, this statue, known as 'Charity,' was vandalized by Hopper who ALLEGEDLY tore the head off the statue. Hopper is dead, but the head has yet to surface.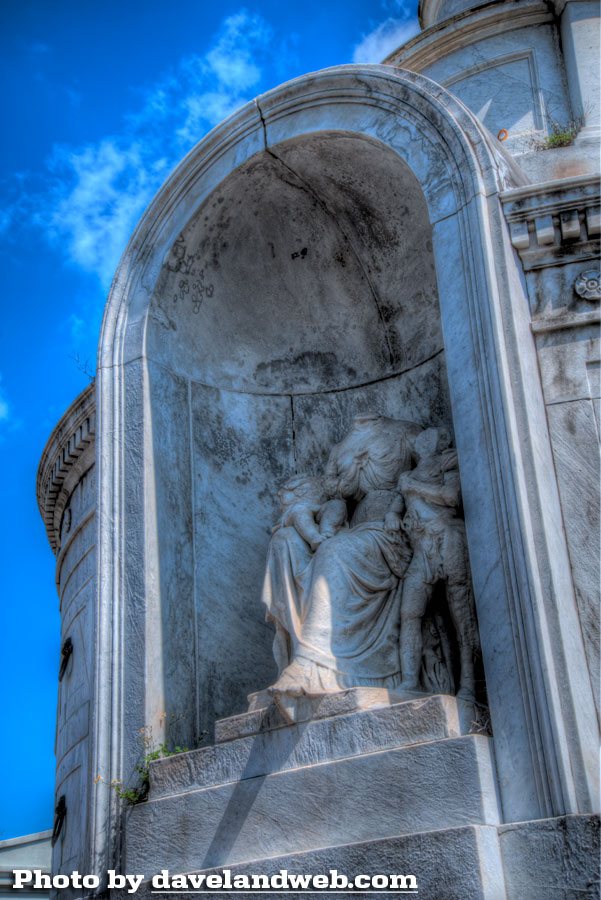 The most famous "resident" of St. Louis #1 is probably Voodoo Queen Marie Laveau, whose resting place is ALLEGEDLY in a family tomb marked with the name Glapion.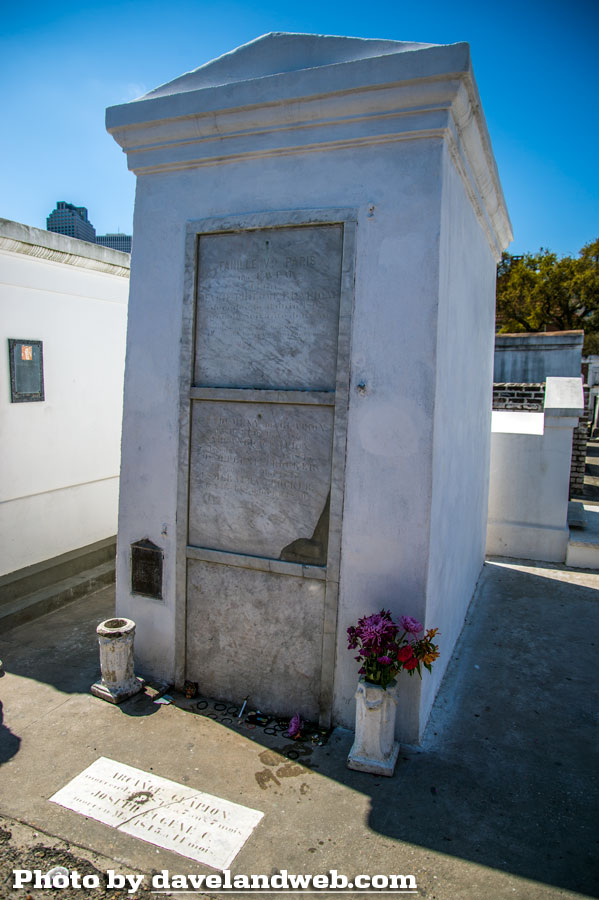 Even the plaque is noncommittal about whether or not Laveau is actually within. Some say it is her daughter, also known as Marie Laveau.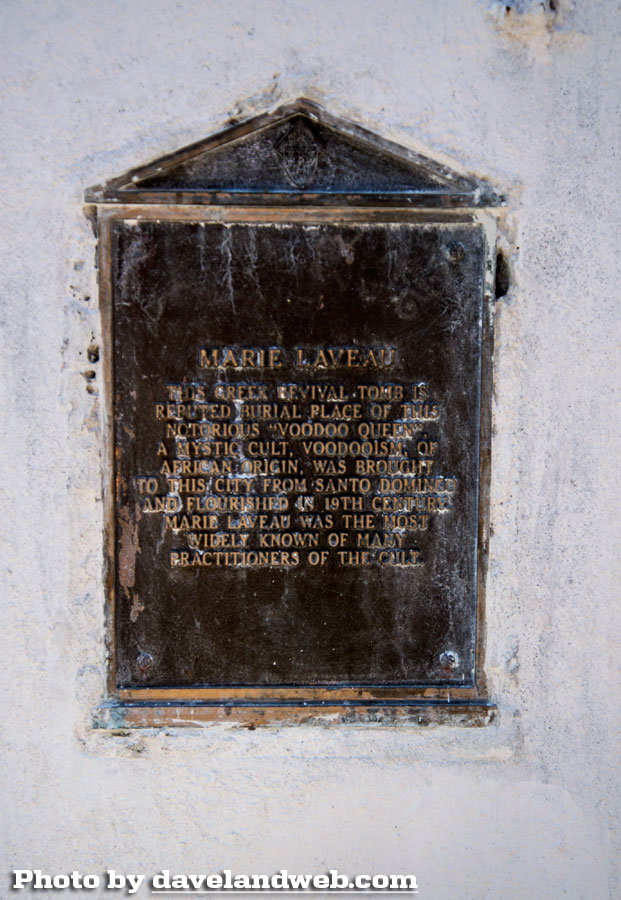 At least it looks a lot cleaner than it did back in 2002: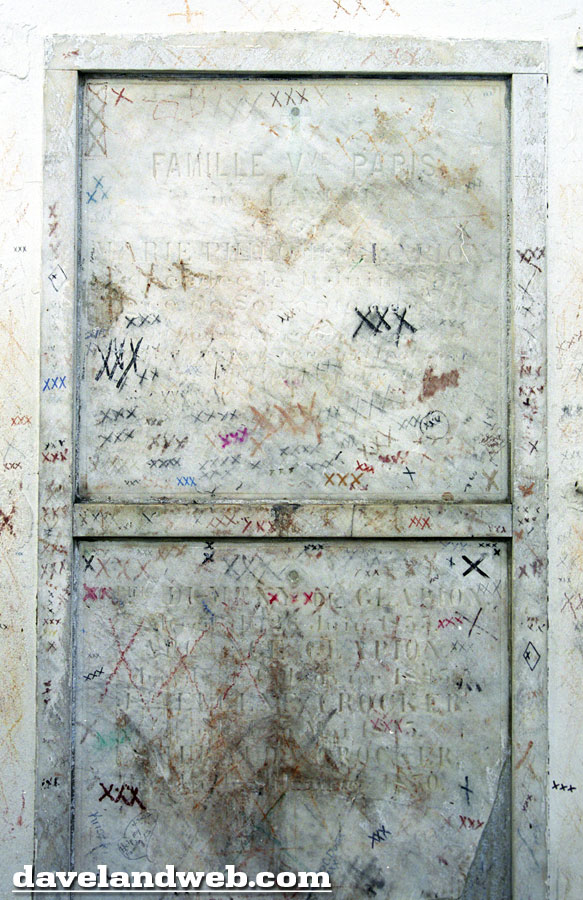 People leave crosses on her grave, because supposedly this will make her spirit grant a wish.
Besides "Easy Rider," St. Louis #1 has another Hollywood connection: actor Nicolas Cage.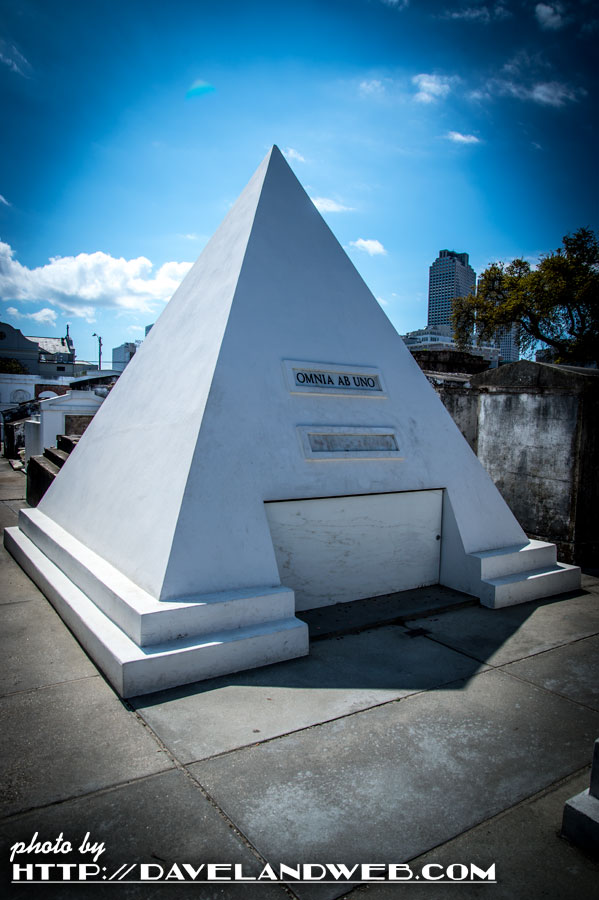 Rob Florence, author and Tour Operator for Historic New Orleans Tours said Cage bought the tomb pictured above around the same time two of his famous local homes (The LaLaurie Mansion and Our Lady of Perpetual Help Chapel) were foreclosed. "There's a theory that they can't foreclose on a tomb," Florence said.
Many other theories surround Cage's tomb which reads, "Omni Ab Uno" (Latin for "Everything From One"). "I've also heard he did it to shelter money inside the tomb, too. I'm sure you could fit 3 full-size caskets in here," Florence said. Nicolas Cage has yet to state why he bought the pyramid-shaped tomb. "He's a strange guy. I don't know if we really need a reason or explanation," Florence said. Amen to that.
Dying to see more? Trip on over to my
main website.