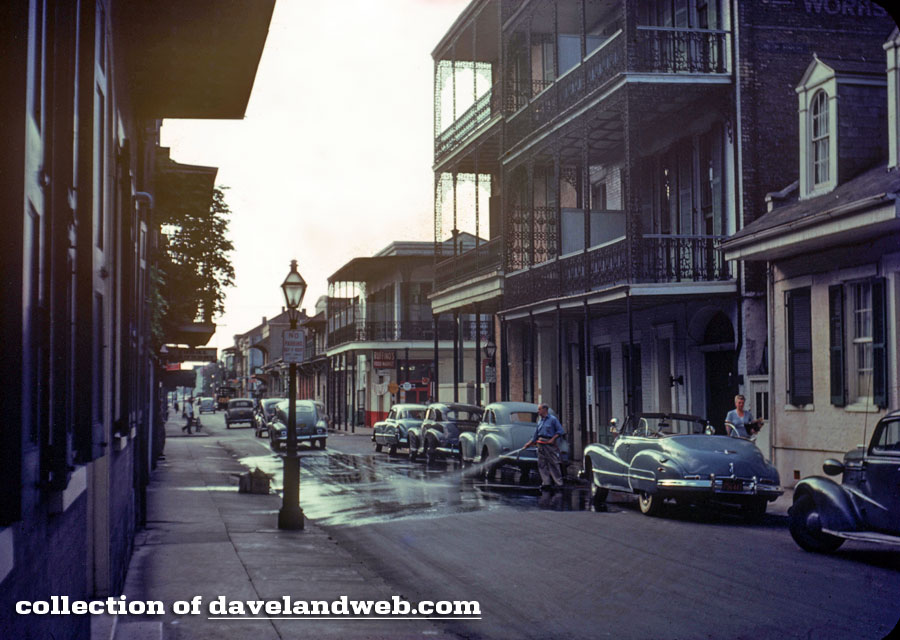 My first visit to New Orleans was as cool as I thought it would be. At night, Bourbon Street was alive, crowded with revelers and looky-loos, as an "anything goes" atmosphere pervaded.
The next morning, Bourbon Street was a ghost town. Being an early bird, I was up at the crack of dawn, surveying the damage...and the smells. A huge water truck lumbered down Bourbon, hosing the waste into the drains from the previous night's damage. When I saw this vintage May 1949 image, I had to have it, as it was the perfect image (albeit on a smaller scale) to corroborate my memory.
From "
Garden & Gun
" magazine in an article by John T. Edge:
"New Orleans smells of funk and fecundity. Of French Quarter Dumpster juice and Garden District bougainvillea. Of bruised magnolia blossoms and spent Sazeracs. In Jitterbug Perfume, my second-favorite book inspired by the city, Tom Robbins wrote that Louisiana, right around this time of year, is 'like an obscene phone call from nature.'"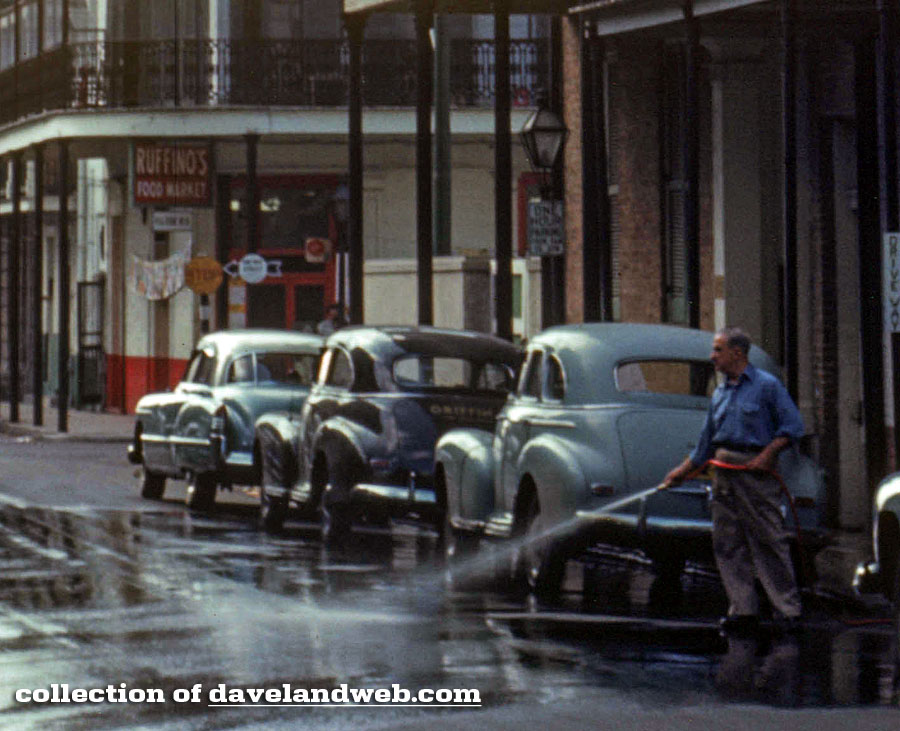 That pretty much sums it up. If you ever get to visit New Orleans, I suggest you sleep in and miss the early morning cleanup!
See more vintage and current New Orleans photos on my
New Orleans photo web pages.