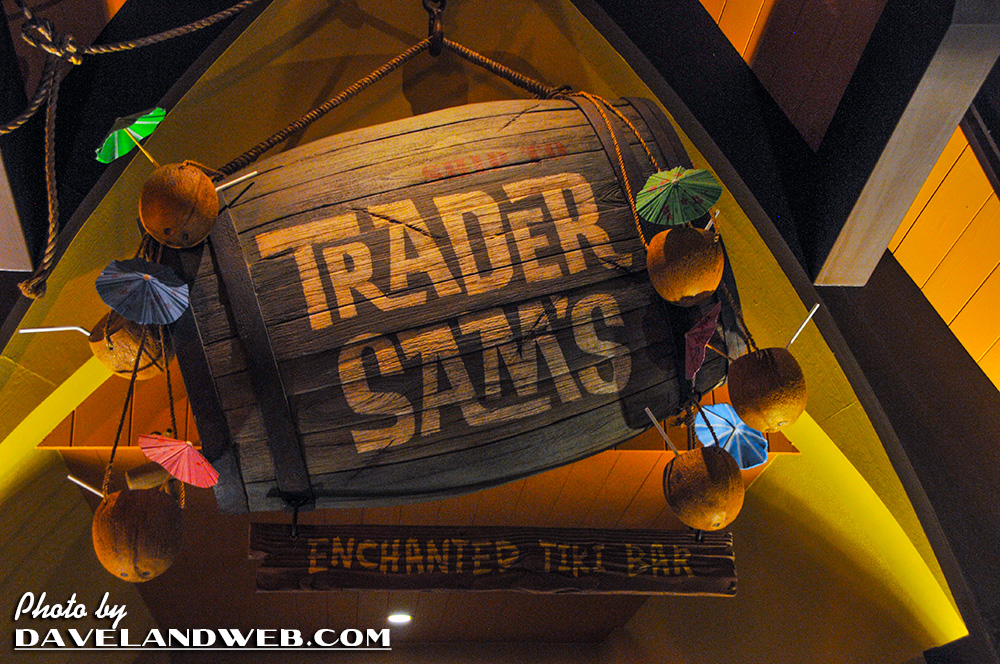 The older I get, the earlier I want to go to bed. Still, it was a special weekend and we decided to end it at Trader Sam's, the Enchanted Tiki Bar at the Disneyland Hotel. What a fun spot. Friendly staff, cool decor, and exotic drinks. What more could one ask for?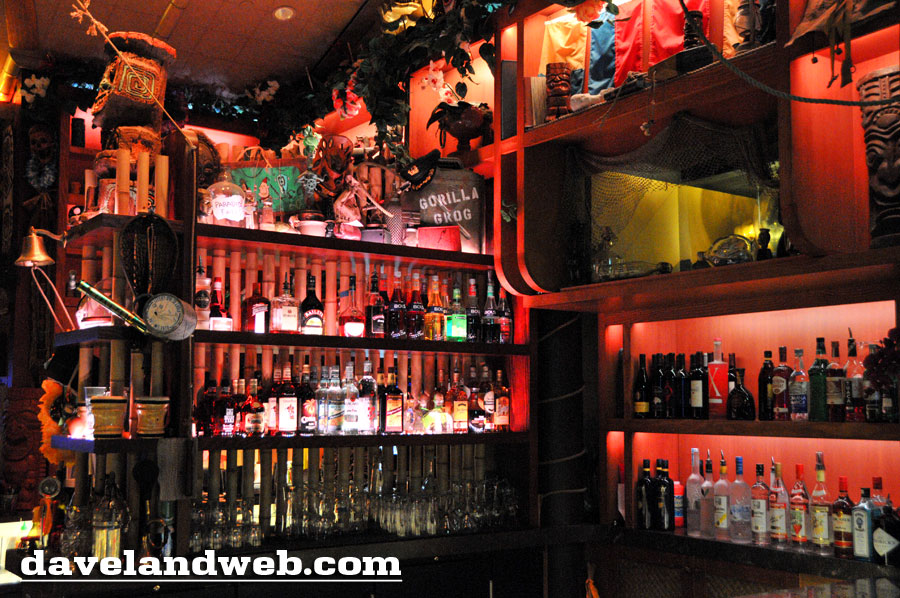 SOOOO much to see here. You'll note some familiar items from The Tiki Room as you peruse the bar and walls: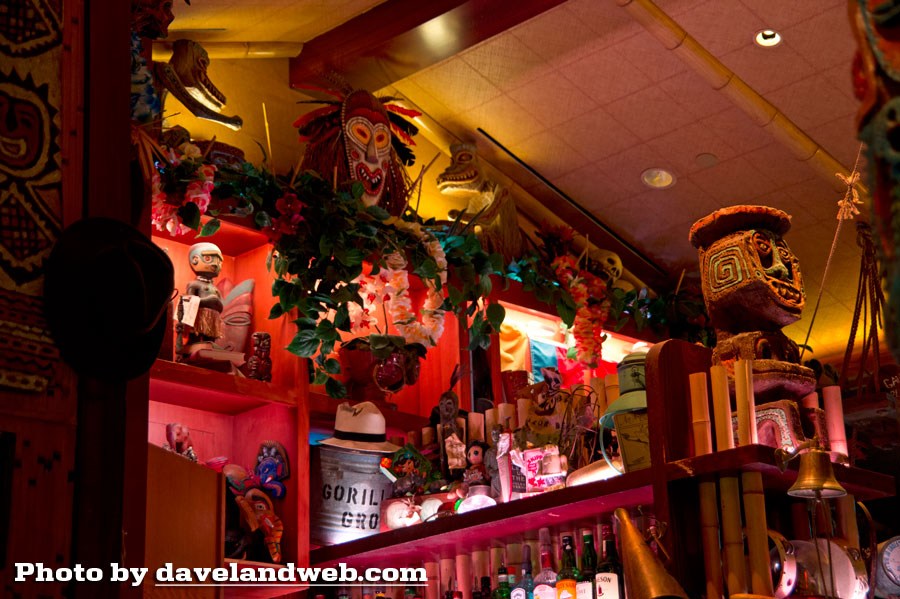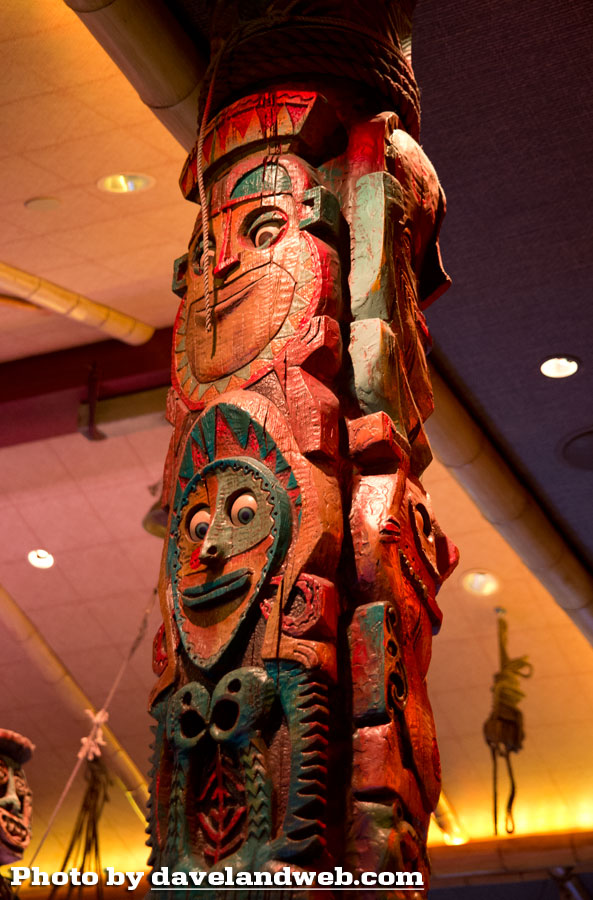 This colorful tableau changes from sunshine...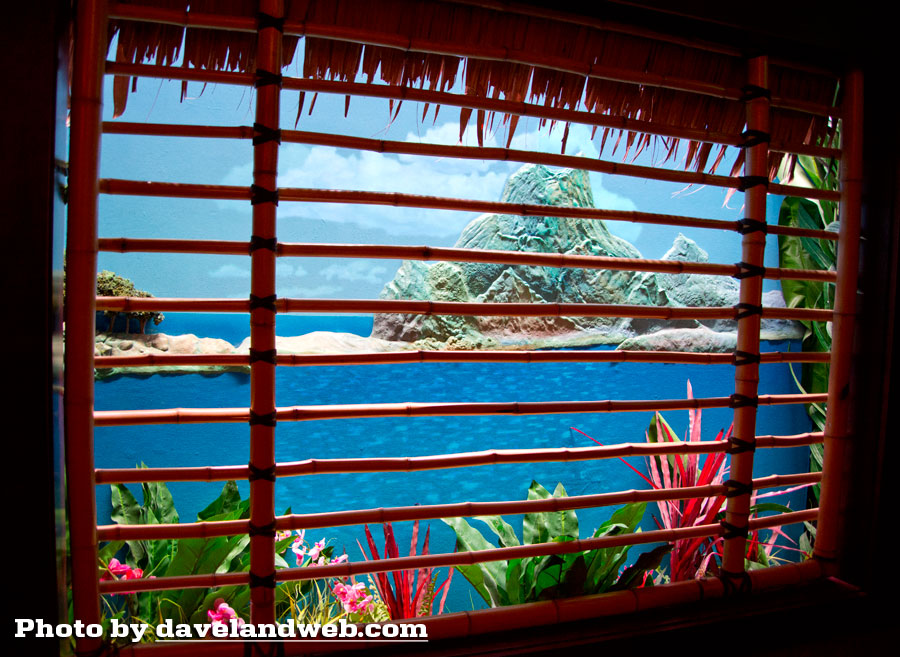 to storm clouds: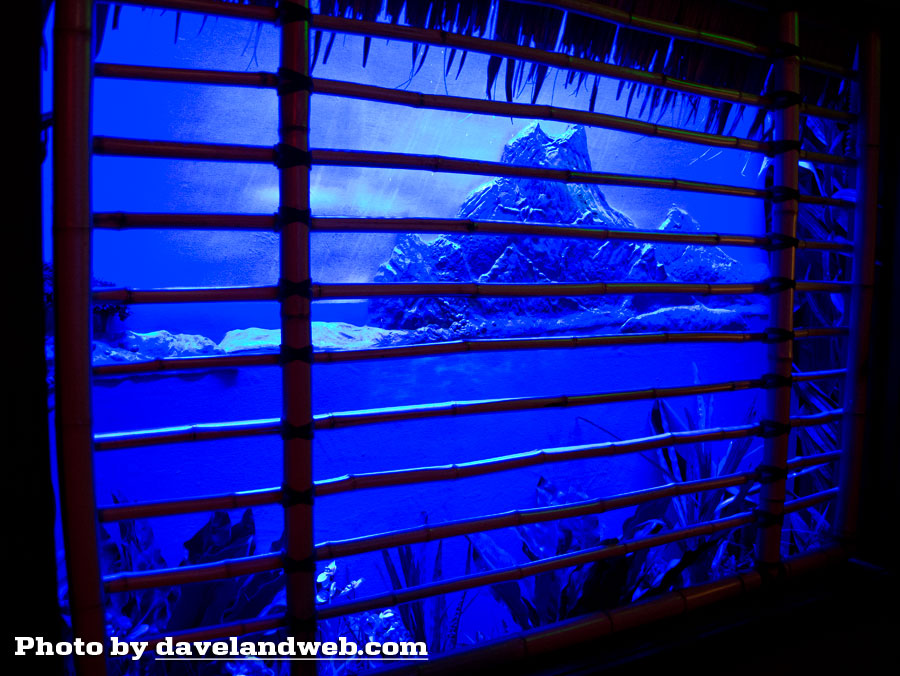 You could spend a ton-o-time looking at the mementos and postcards on the wall: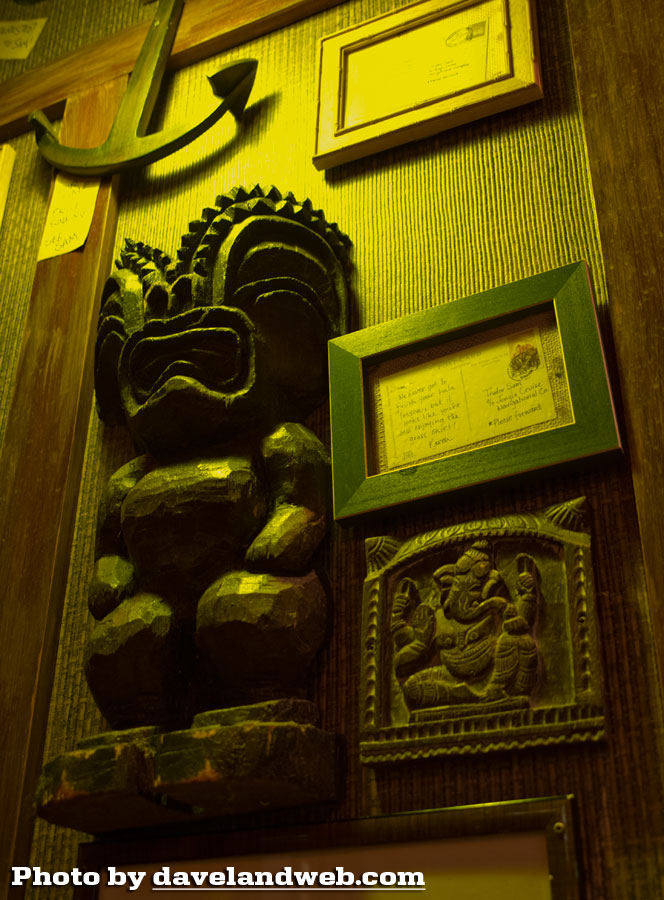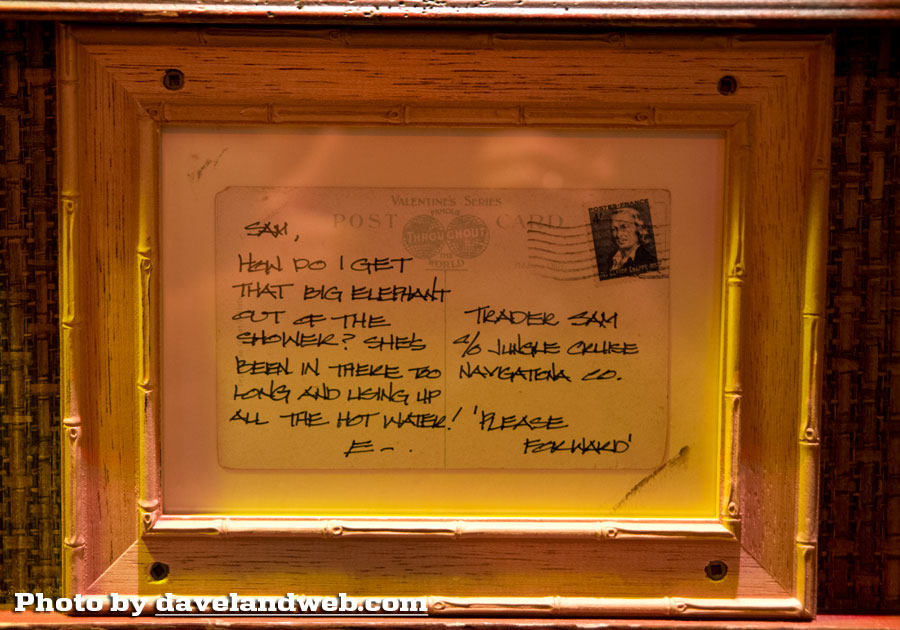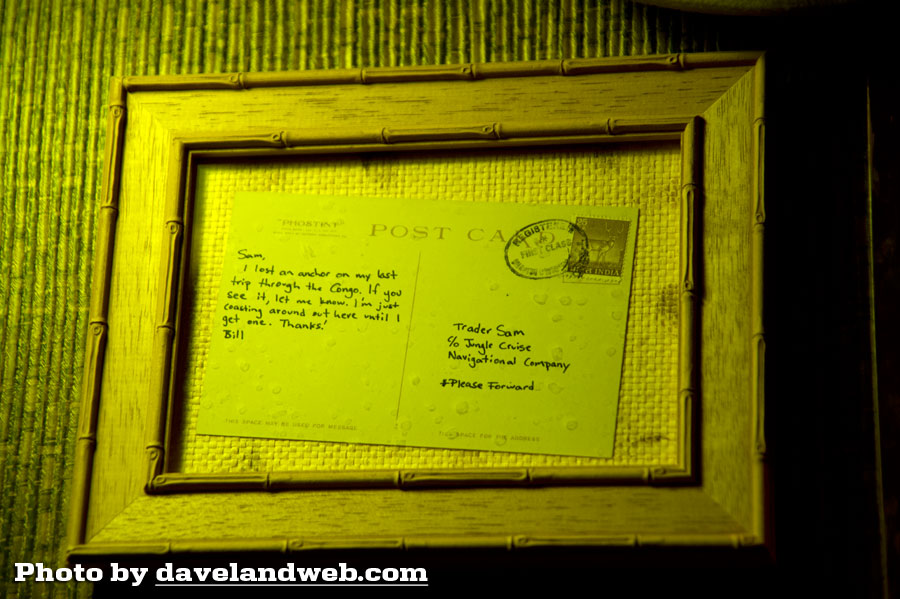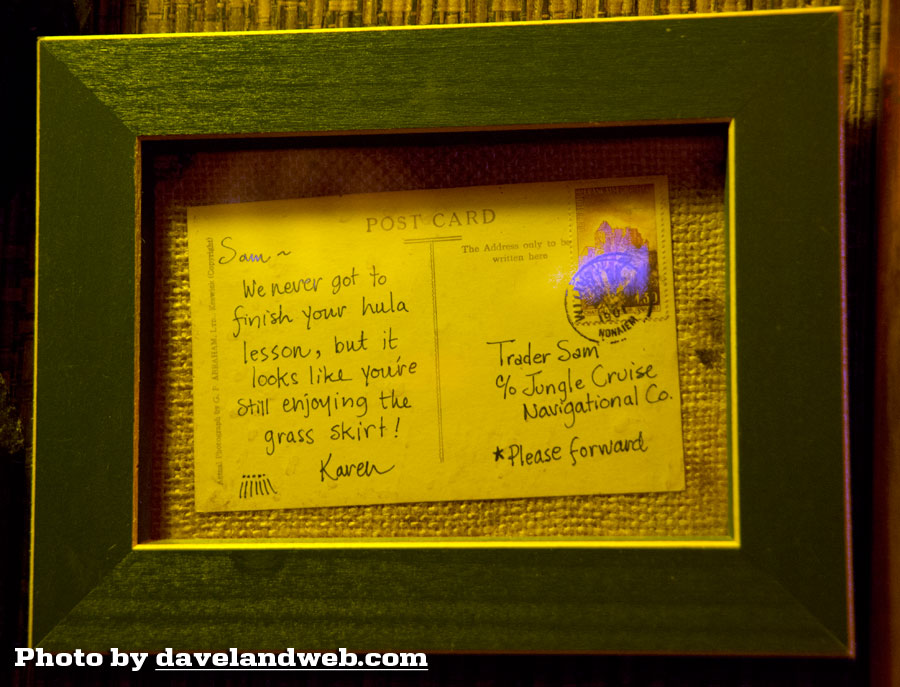 A nice nod to Disneyland Legend Harper Goff: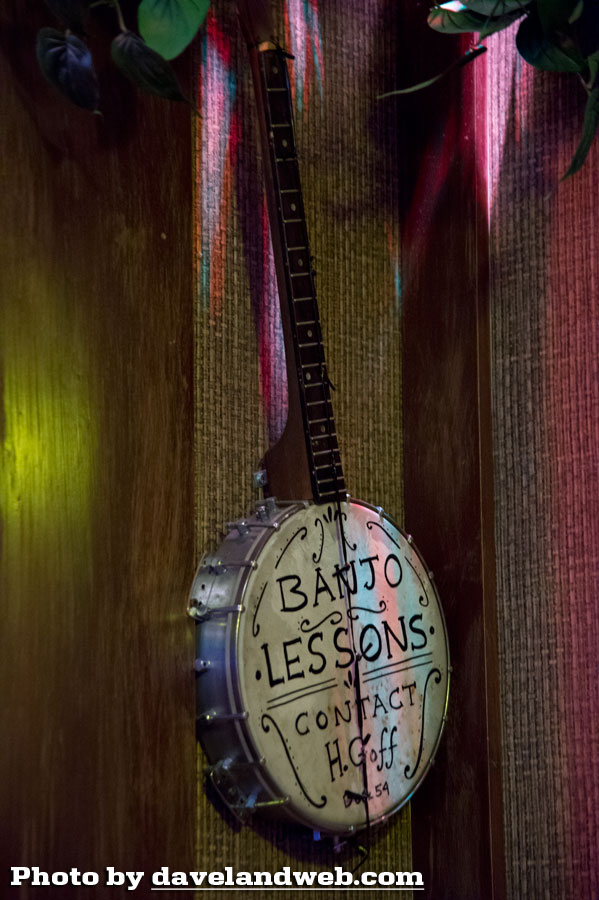 Just in case you've never noticed his window in Adventureland: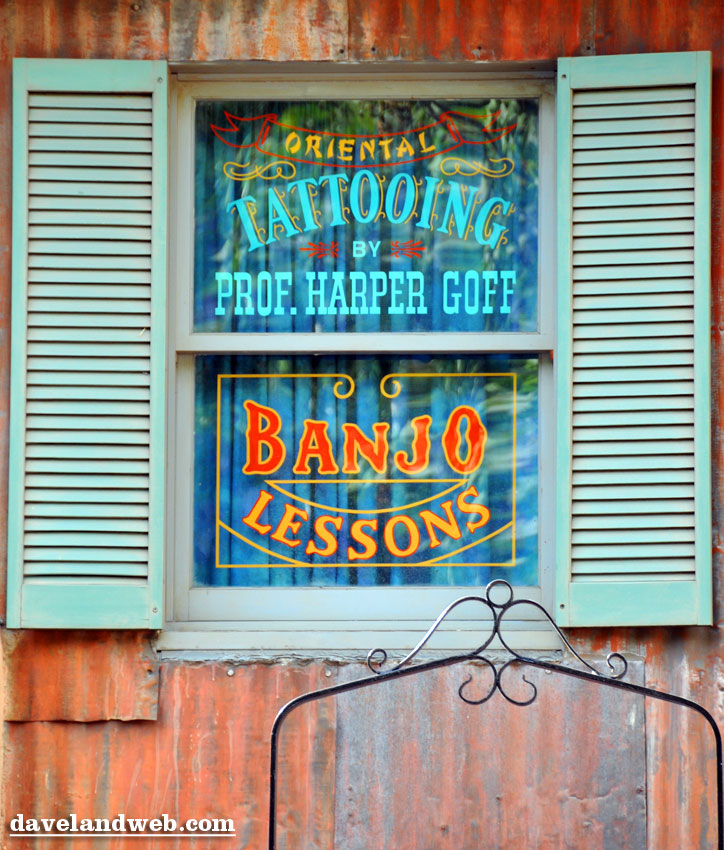 Be sure to check out this little ship in a bottle located above the bar: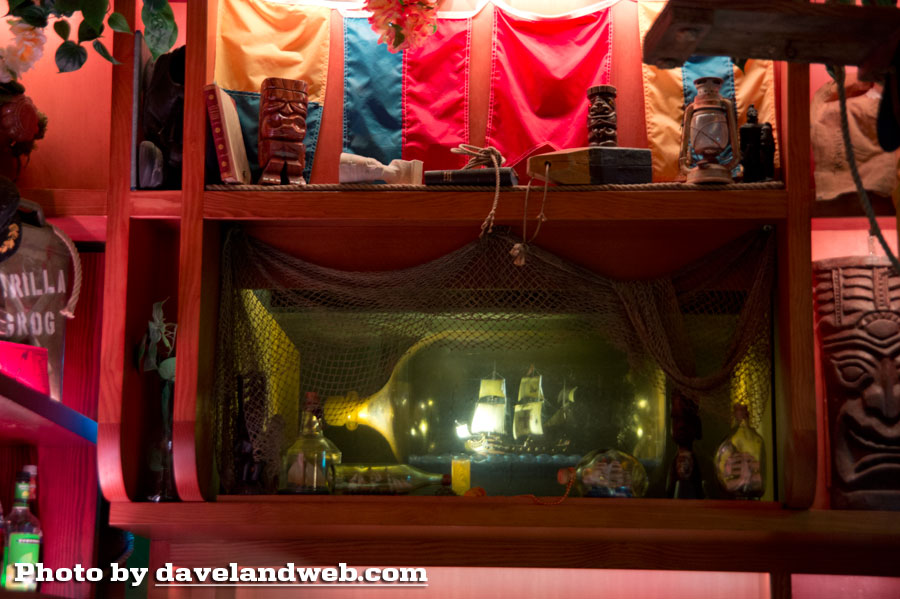 It actually sinks at sea!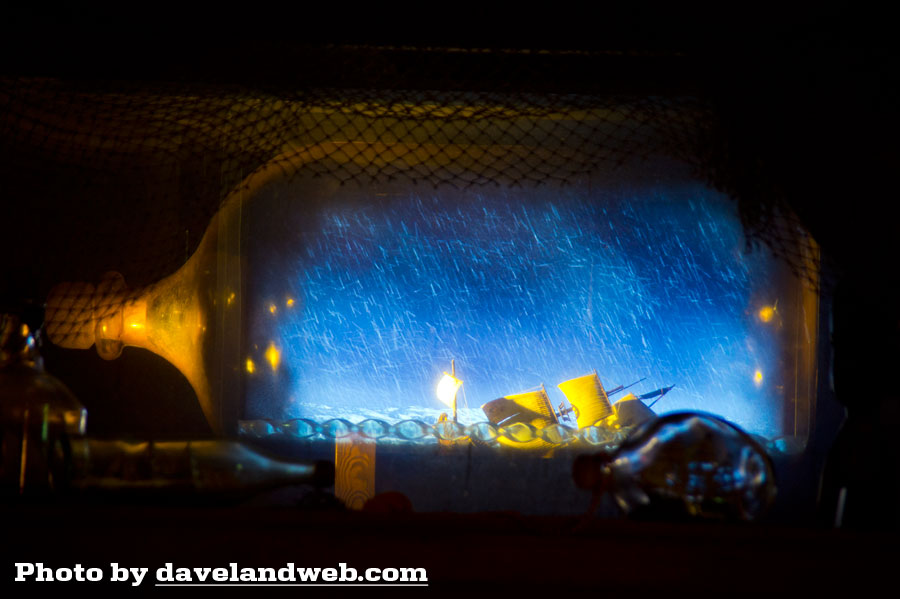 No Daveland post would be complete without a few light fixtures: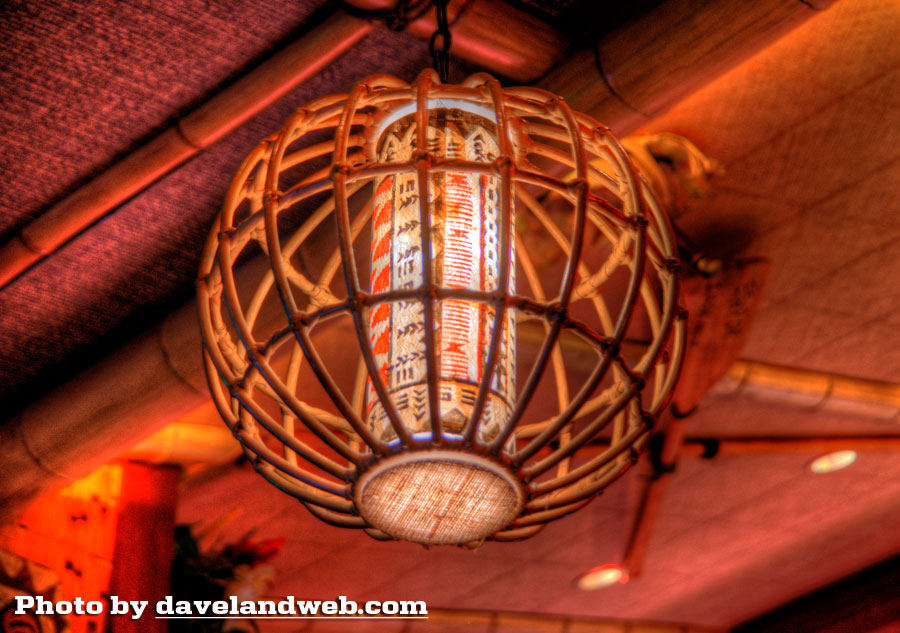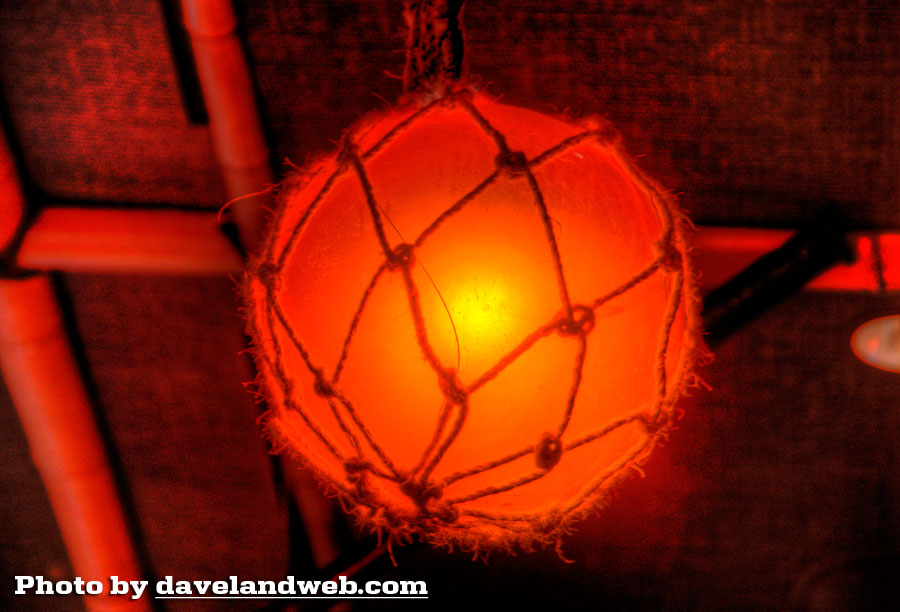 I don't think this chap is aware of the "No Smoking" rule here: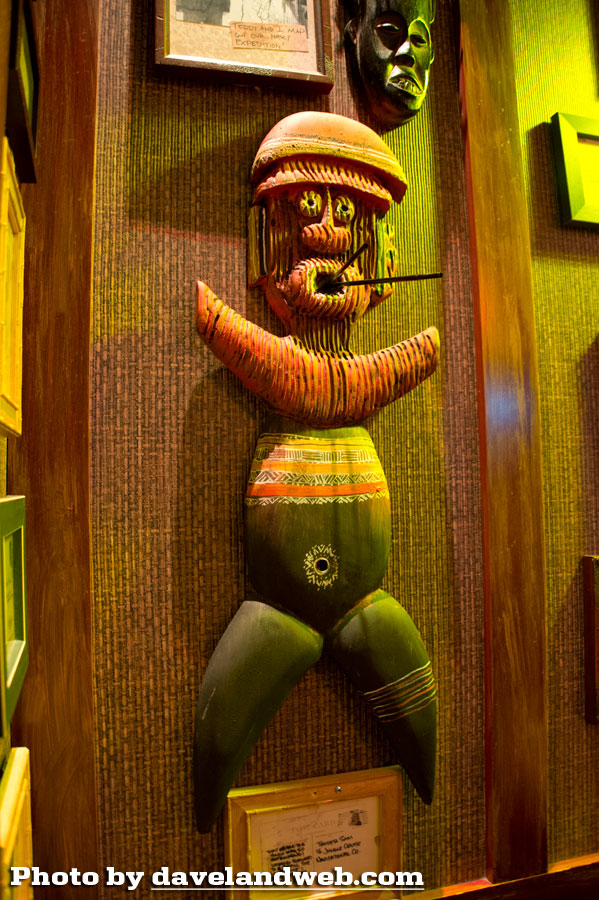 Finally, it was time to turn in. The next morning, it was all about food again. Steakhouse 55 was the restaurant of choice.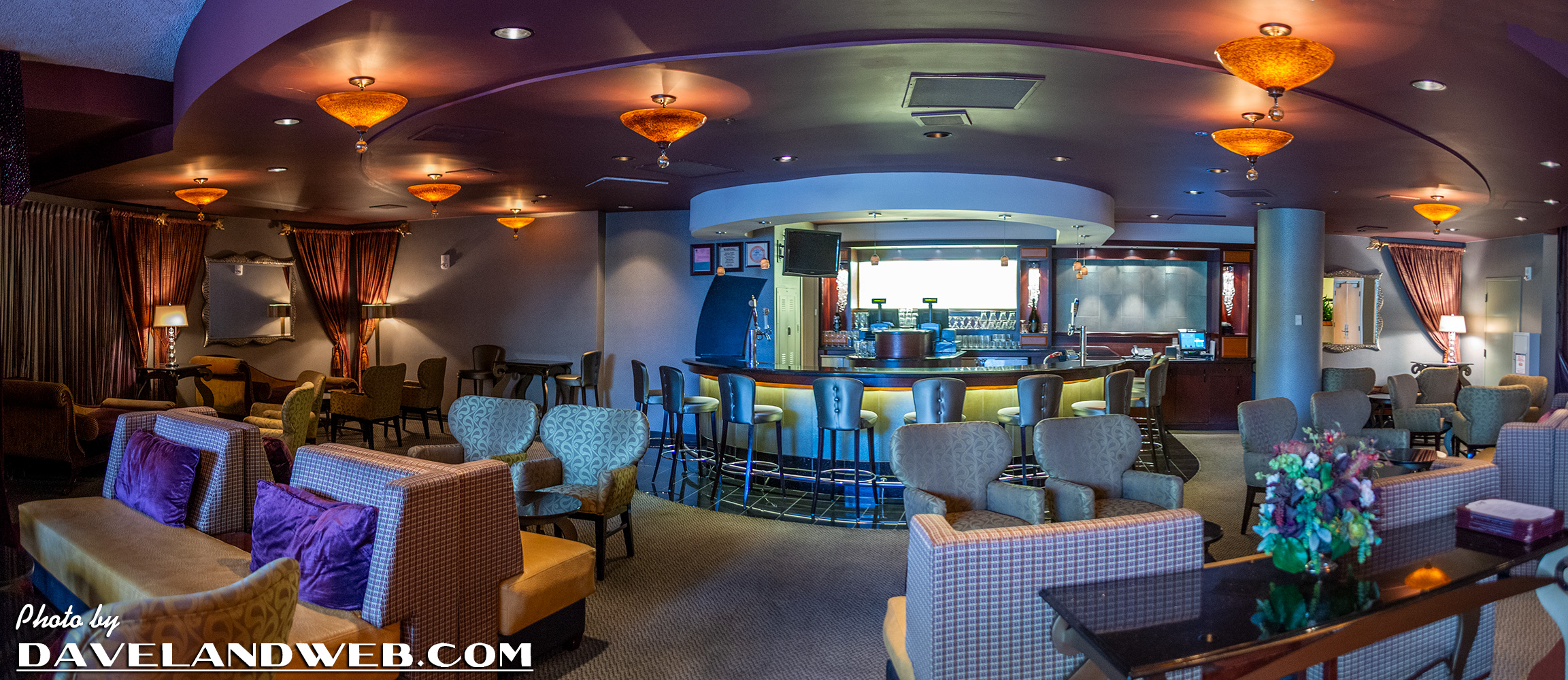 A vintage photo of Walt in the lobby area to greet guests: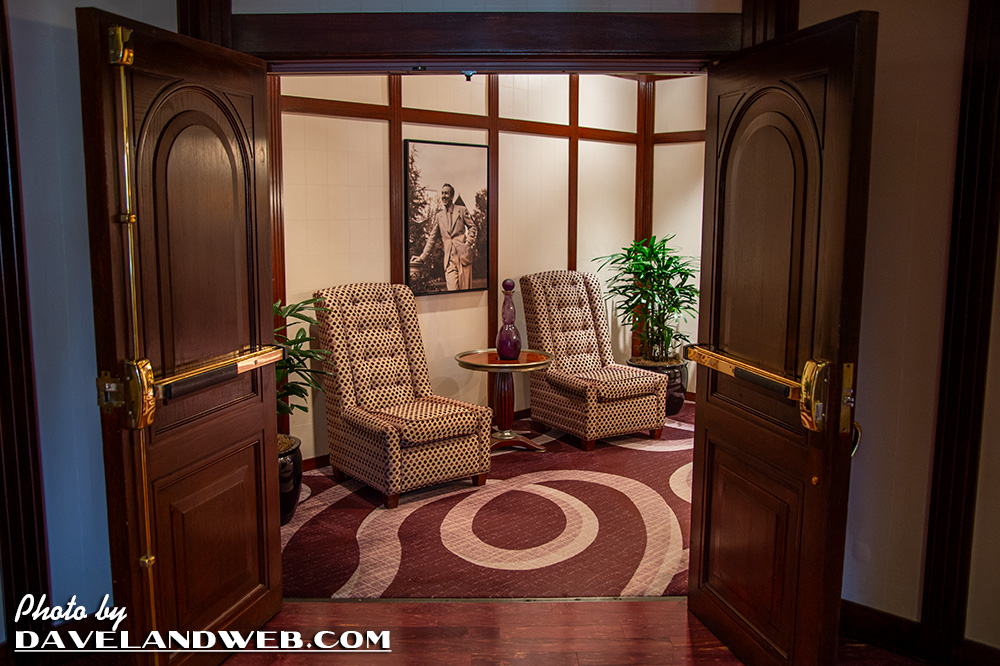 Beautiful furniture, a tasteful arrangement, and deco light fixtures...just my style!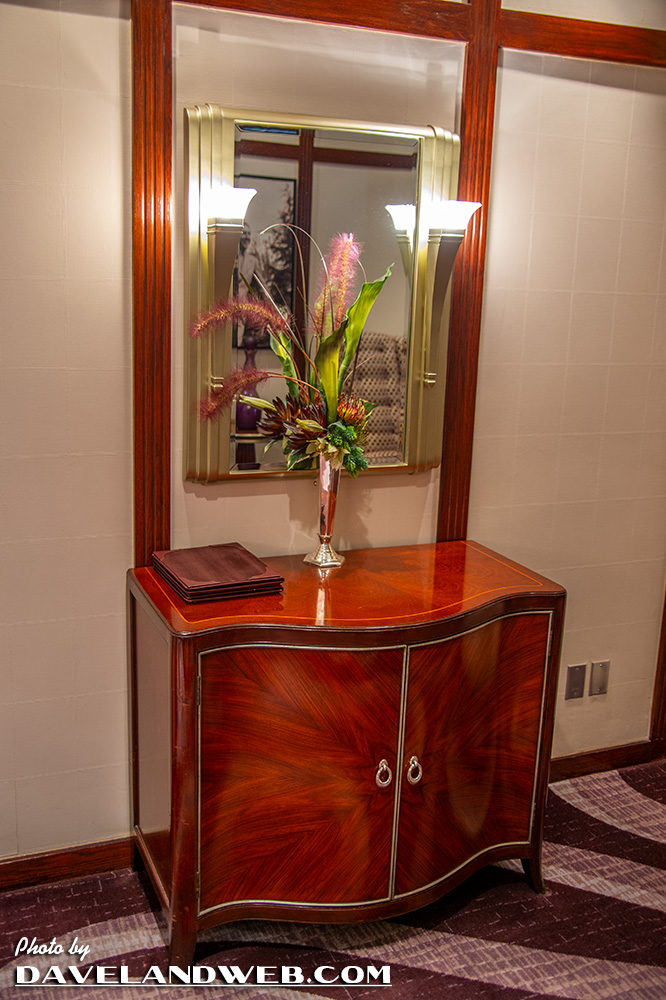 And with a breakfast like this, I can now say that it was my favorite Disneyland Half Marathon ever. I plan on being back next year!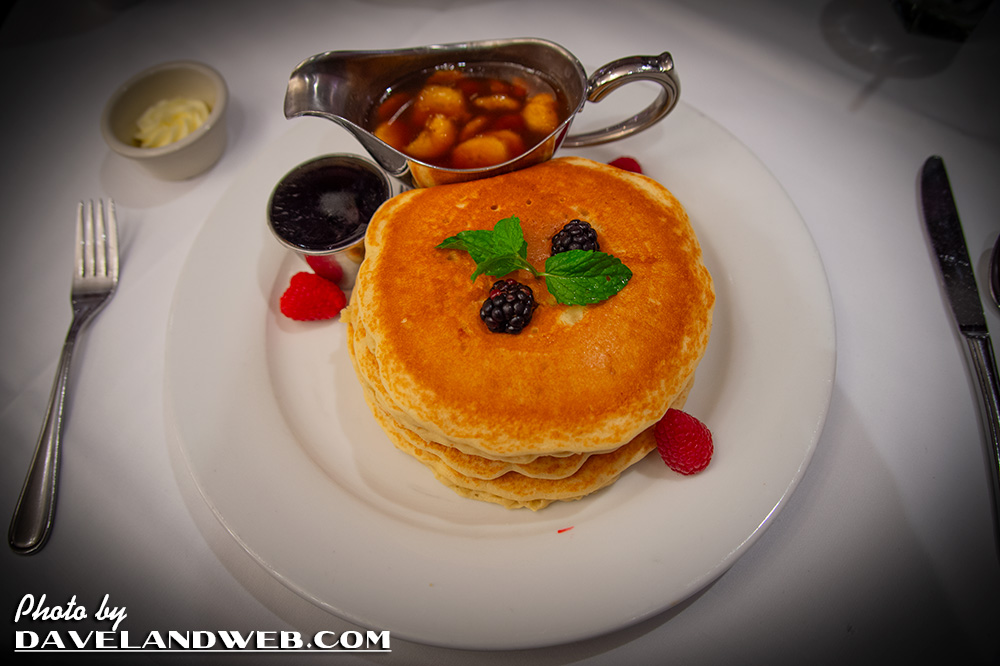 Hope you enjoyed my trip report as much as I enjoyed experiencing it!
See more vintage and current Disneyland Hotel photos on my
Disneyland Hotel photo web page.