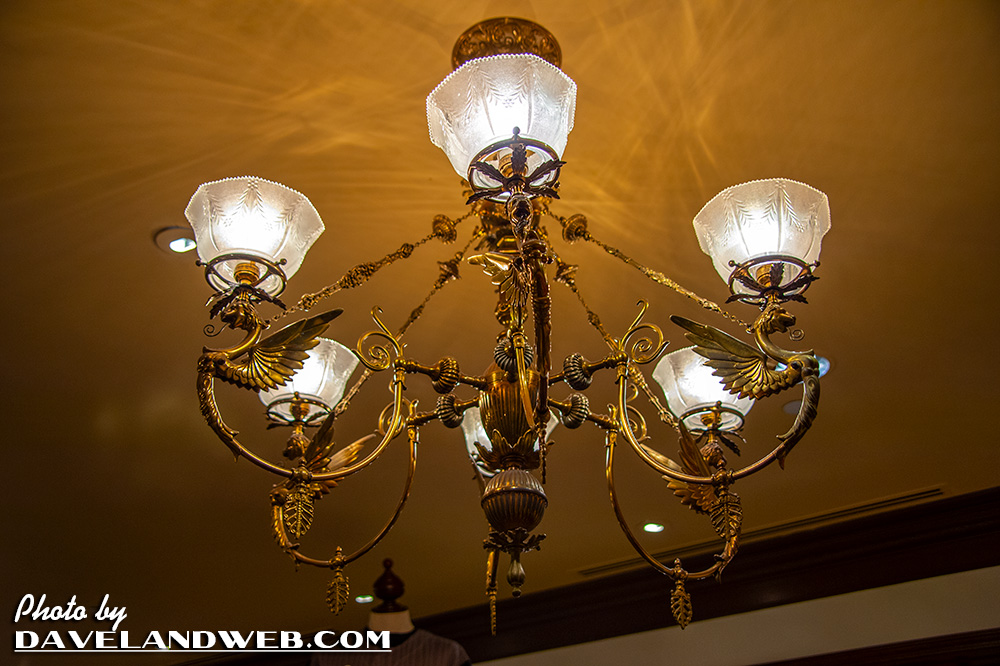 We decided to head over to Disneyland for a bit until it was time for World of Color, with the Matterhorn being our first destination. Matt pointed out these dragon-adorned light fixtures in the Emporium which I hadn't noticed before.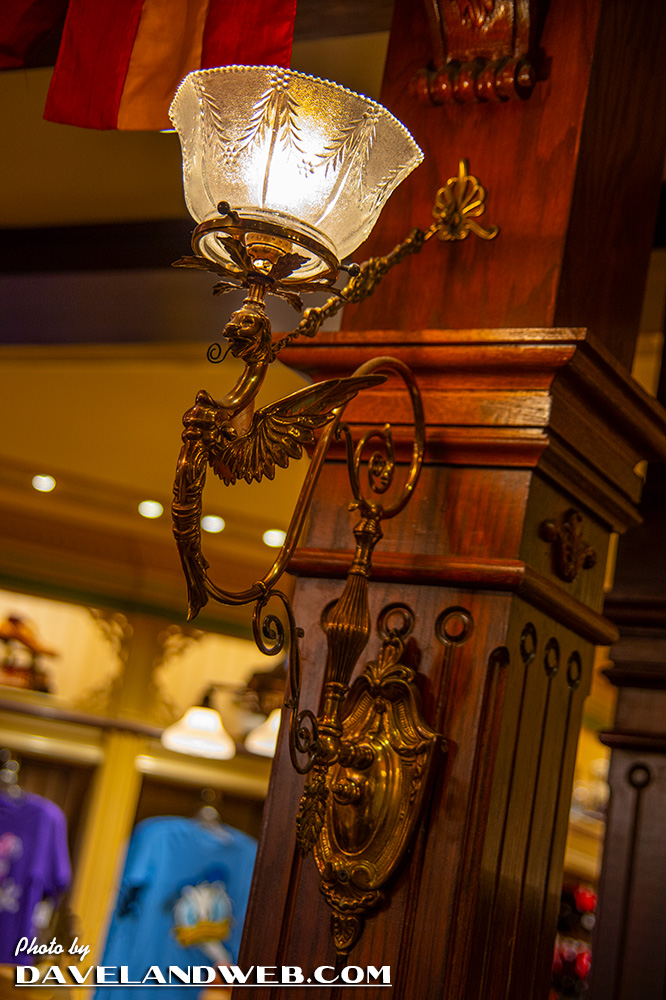 Up the street, Doug got a hot dog (since the ice cream sundae wasn't enough for him) while I snapped a few shots.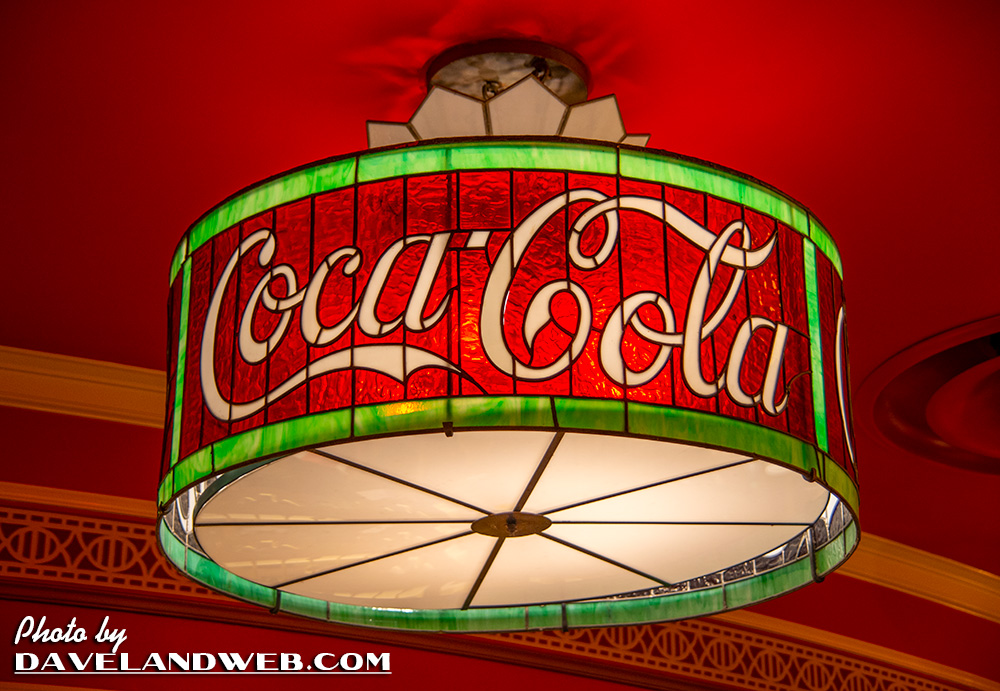 Unfortunately, the Matterhorn had to shut down for repairs just as we got there, so we ended up just going back to DCA, catching a ride with Ariel to pass the time.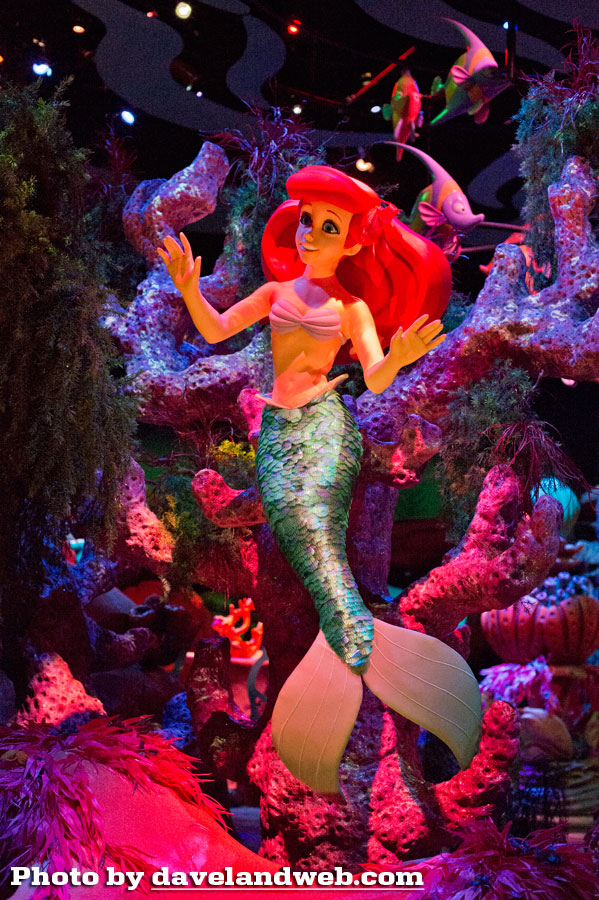 Ursula and her evil minions are still my favorite part of this attraction.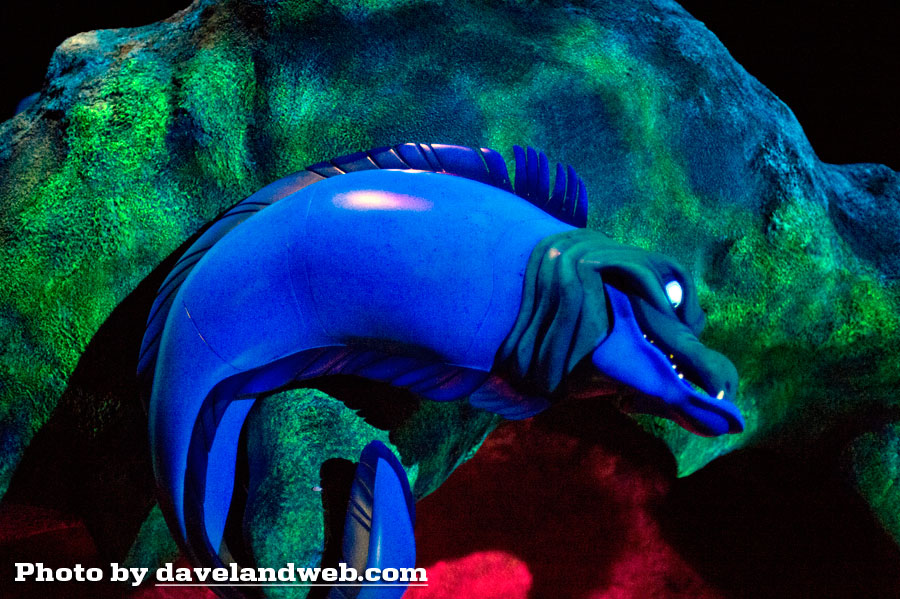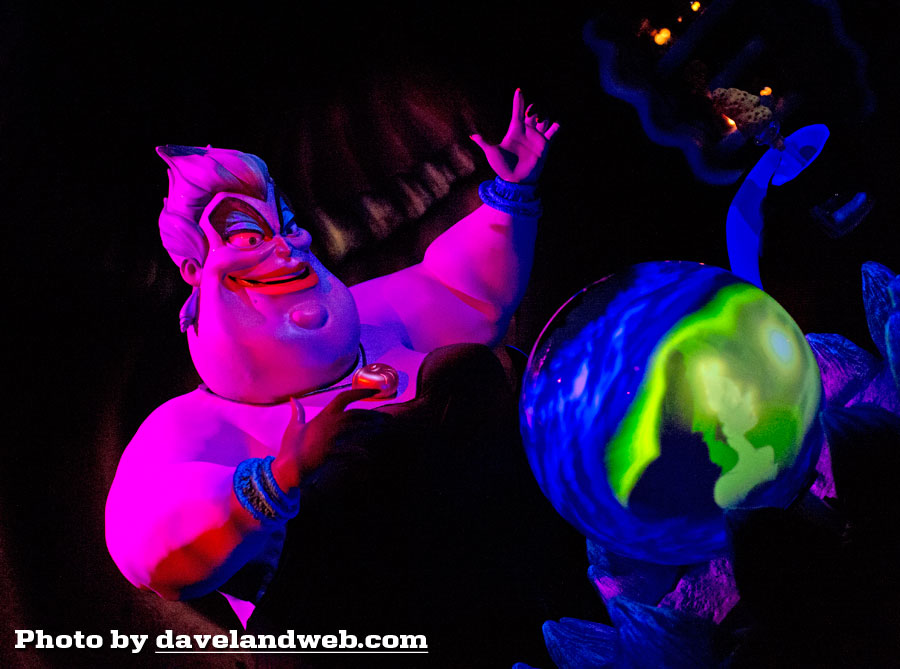 While waiting for World of Color to start, my camera kept snapping: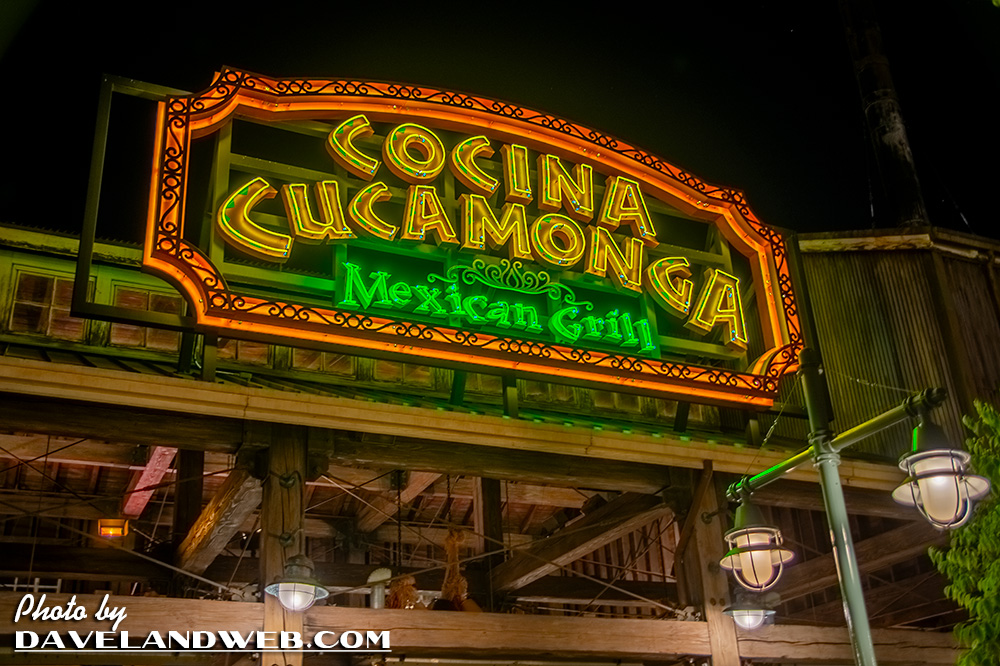 Closing in on Mickey's Fun Wheel: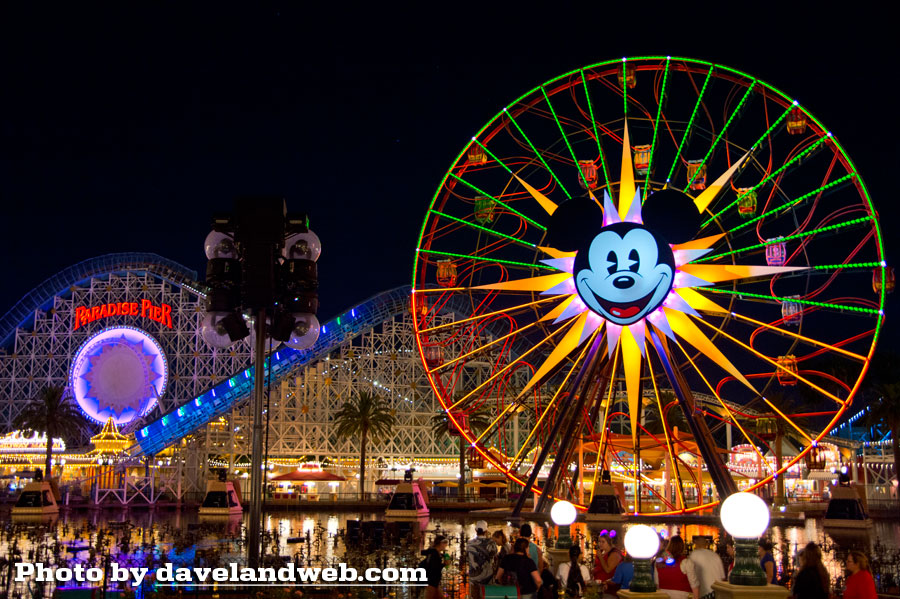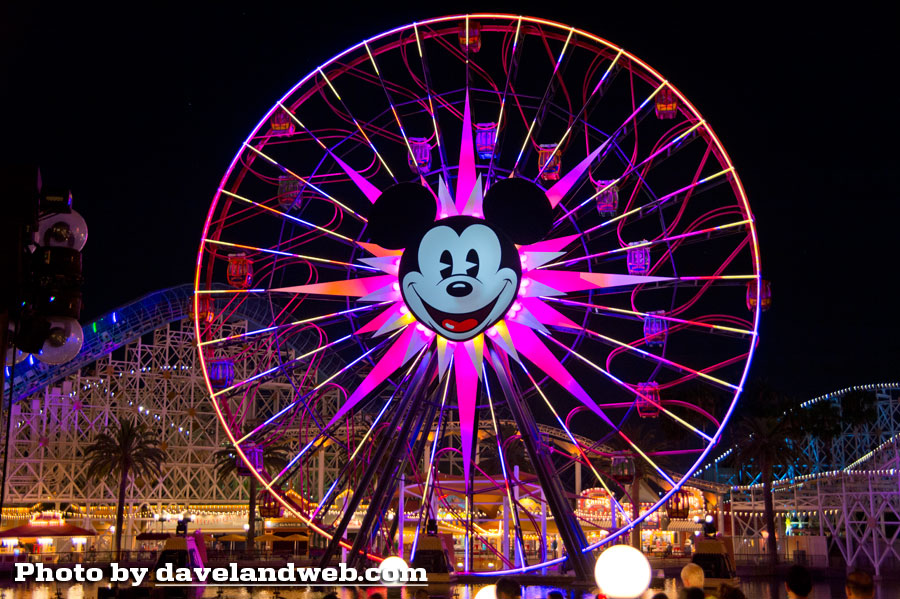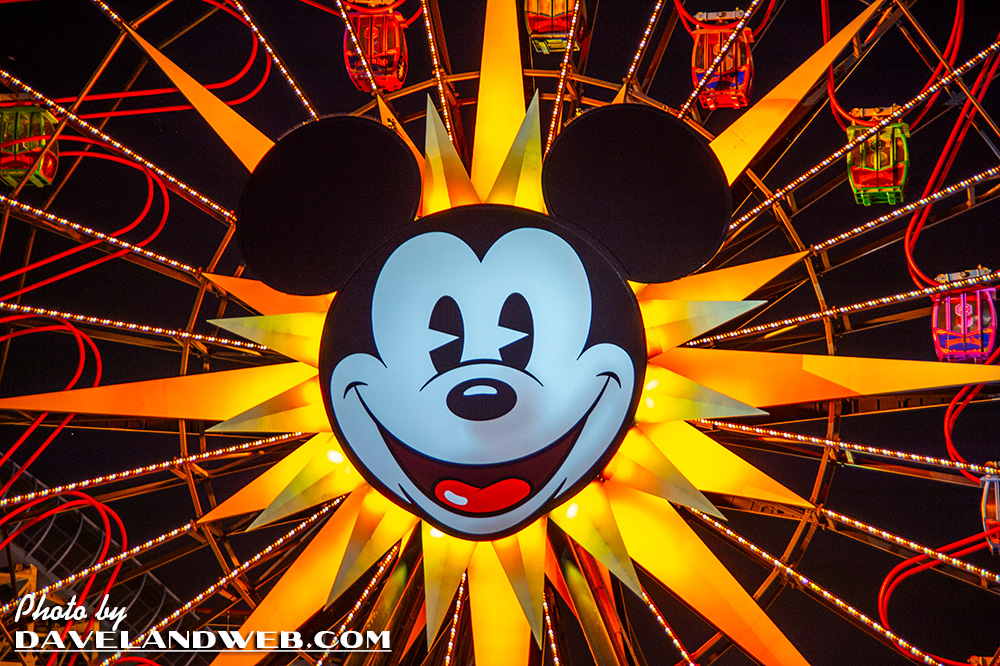 and the Zephyr: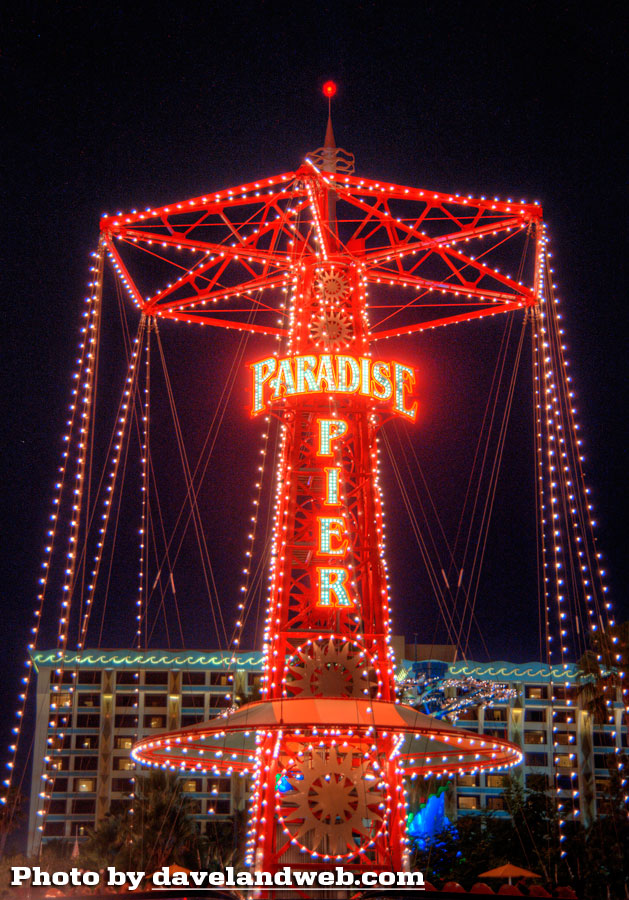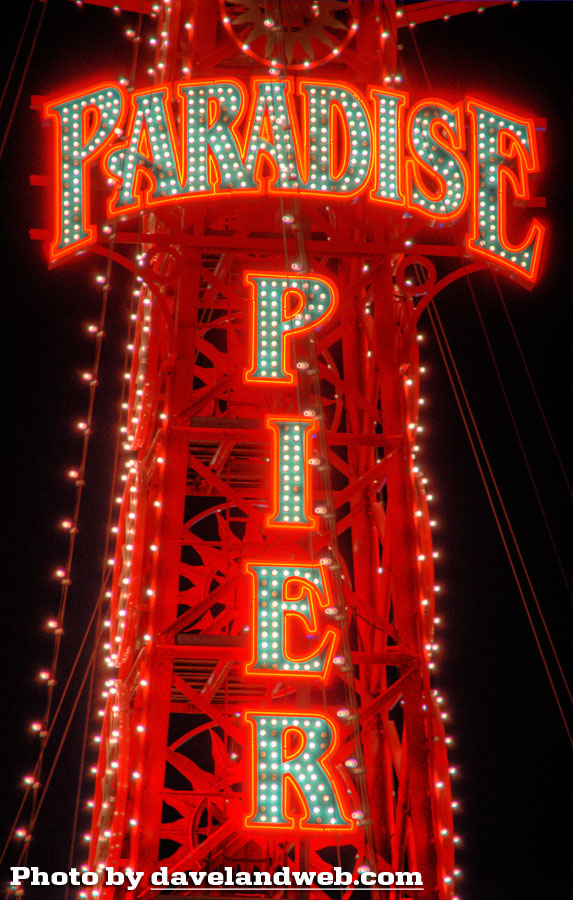 My zoom lens captured the Silly Symphony Swings: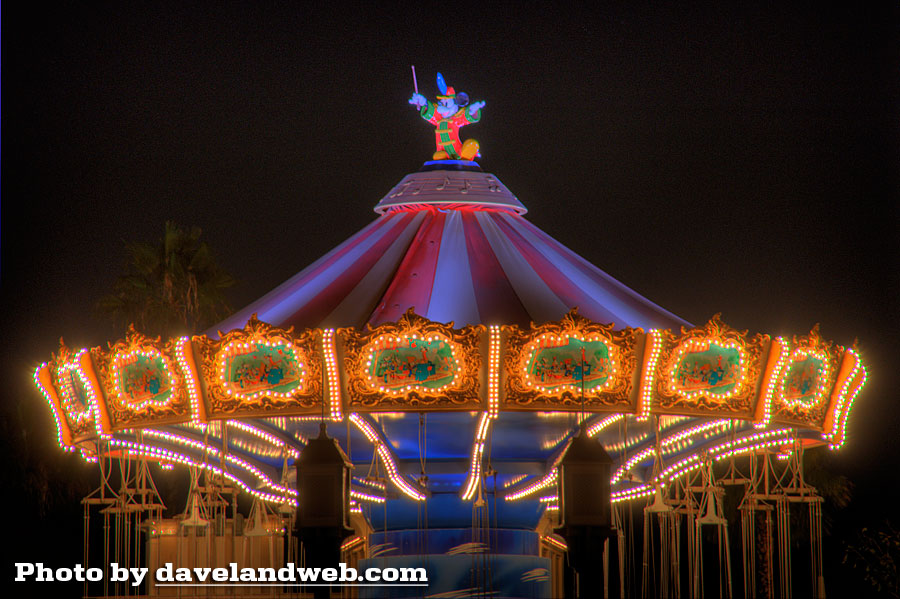 And finally it was time for World of Color, which was just as magical as the two other times I have seen it. The music, the colors, the mist screens, and the dancing sprays of water create a feast for the senses. These photos barely begin to capture the beauty of it all.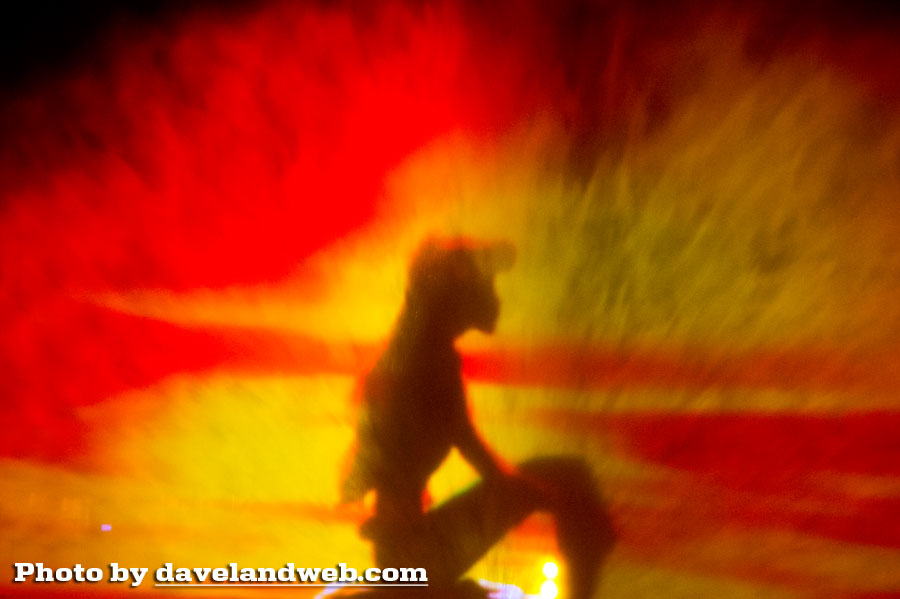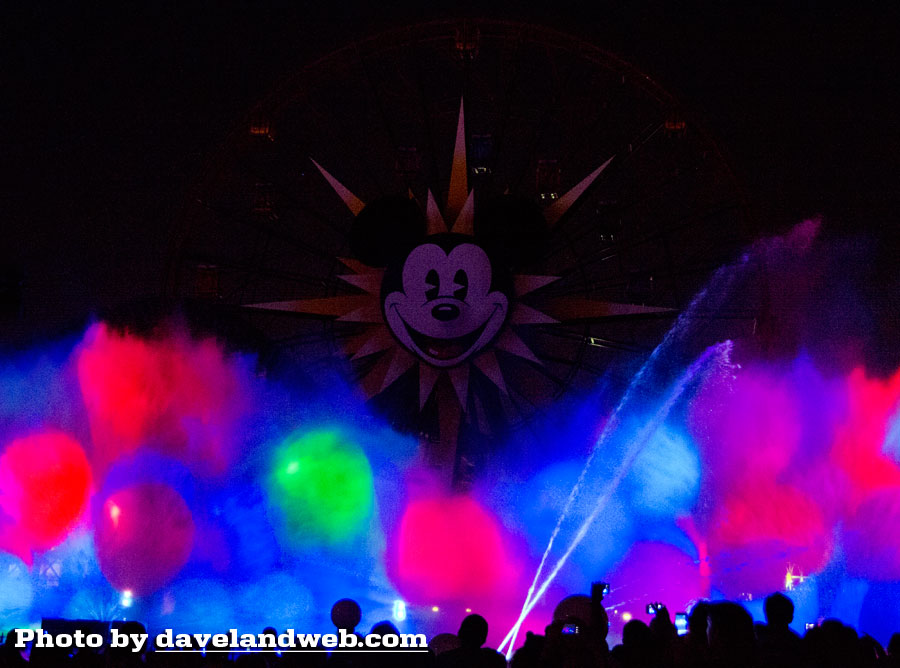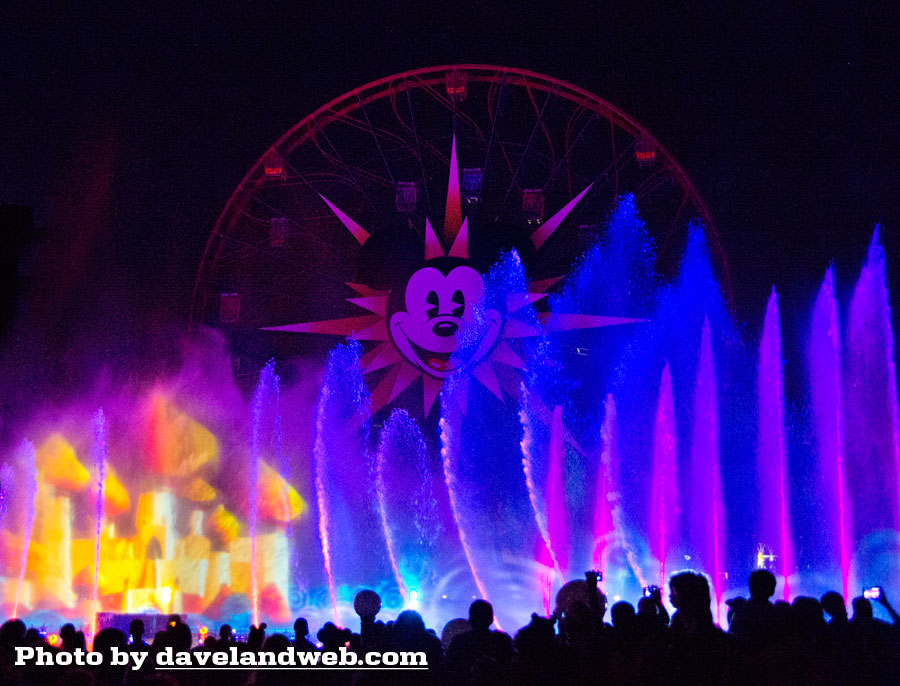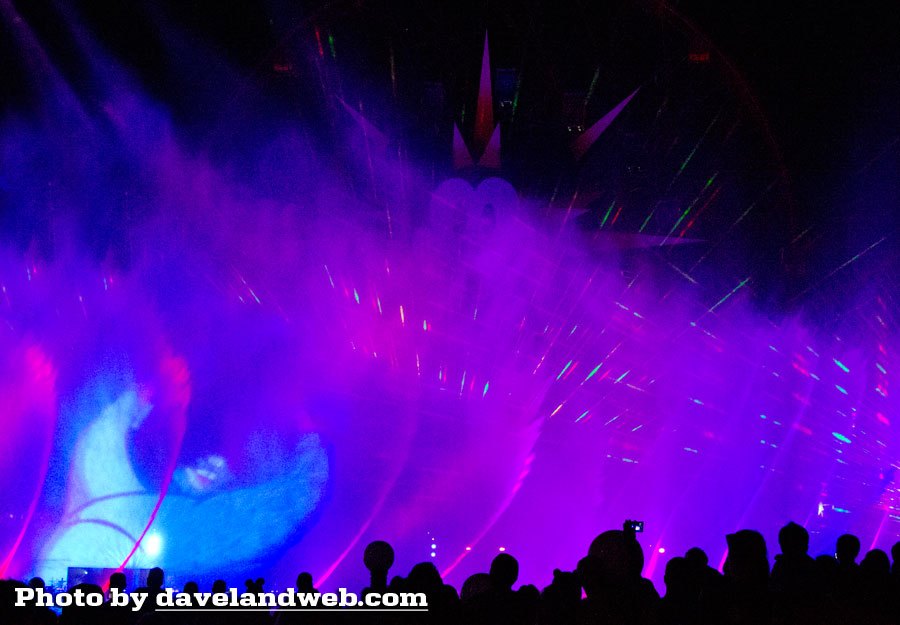 There were a few nods to "Brave":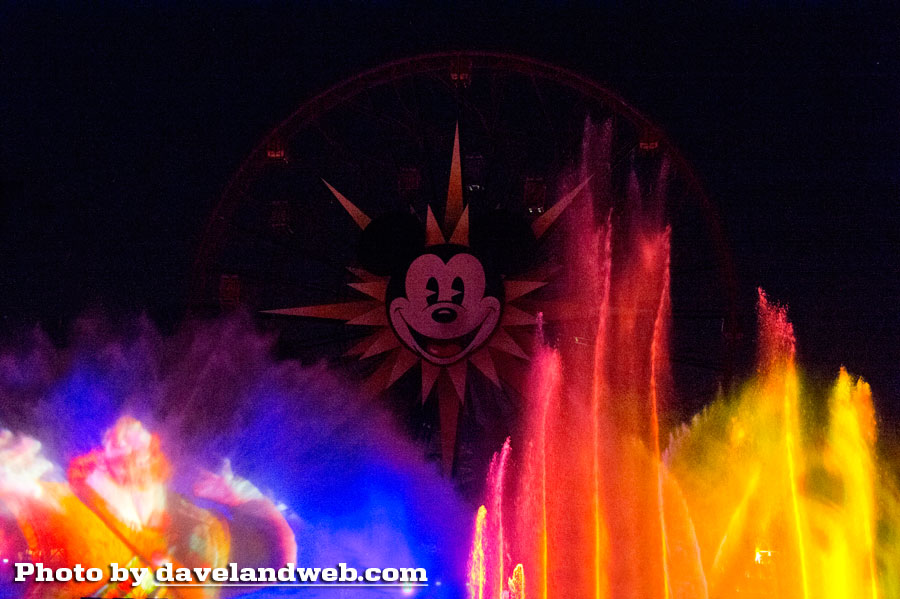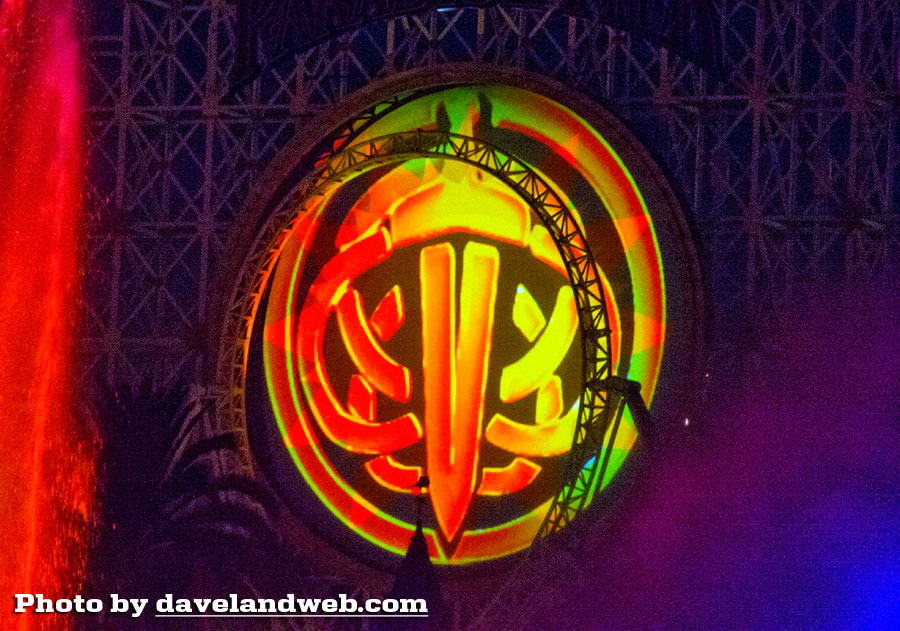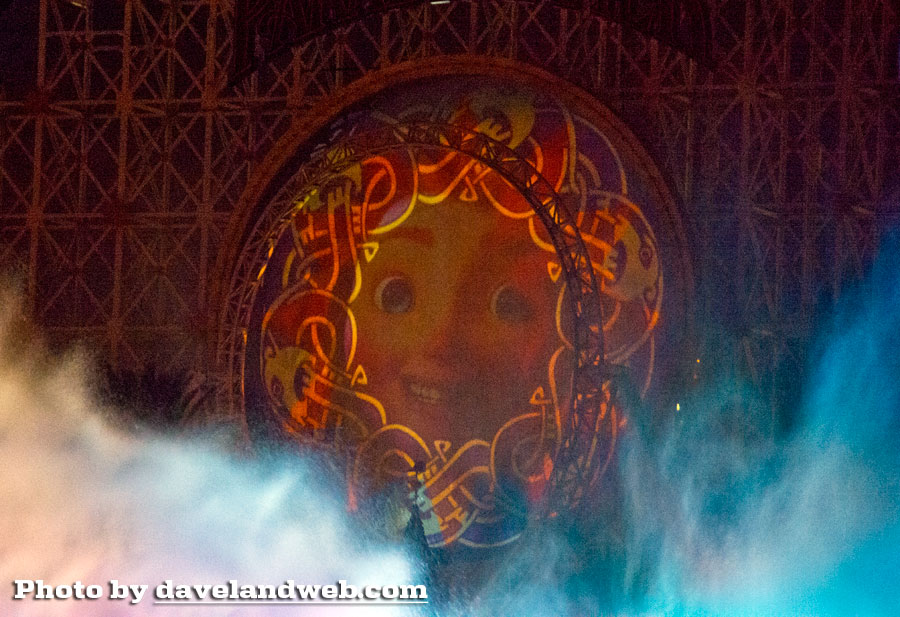 A random selection to round this post out: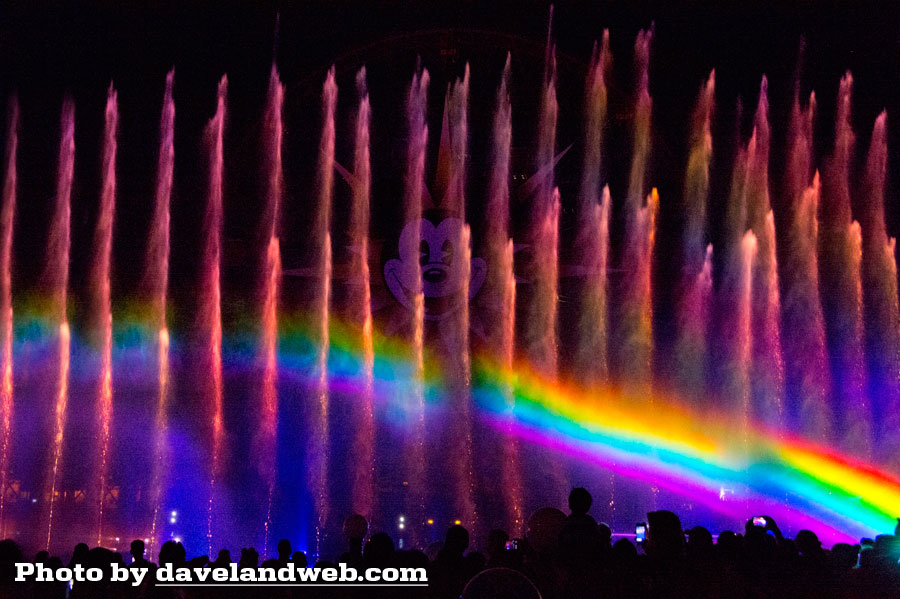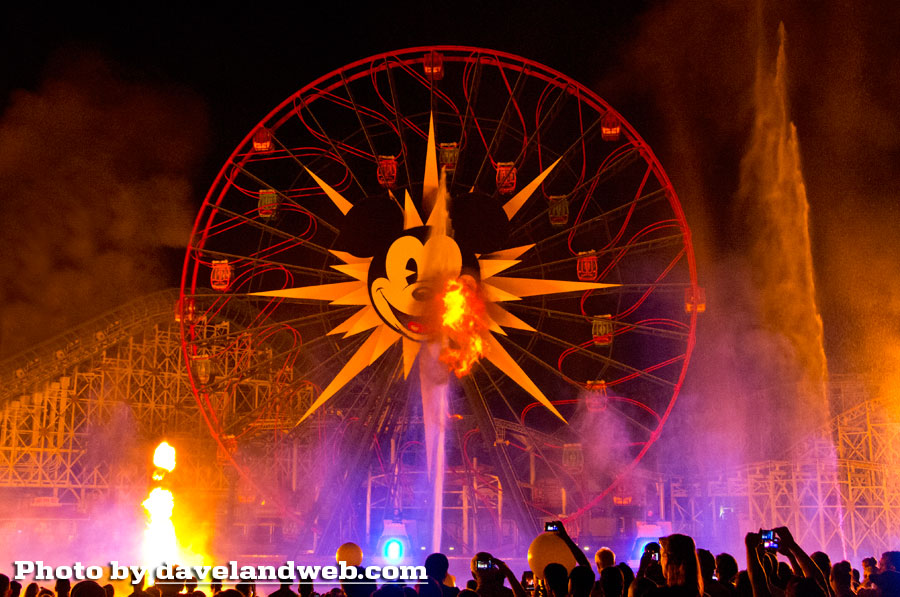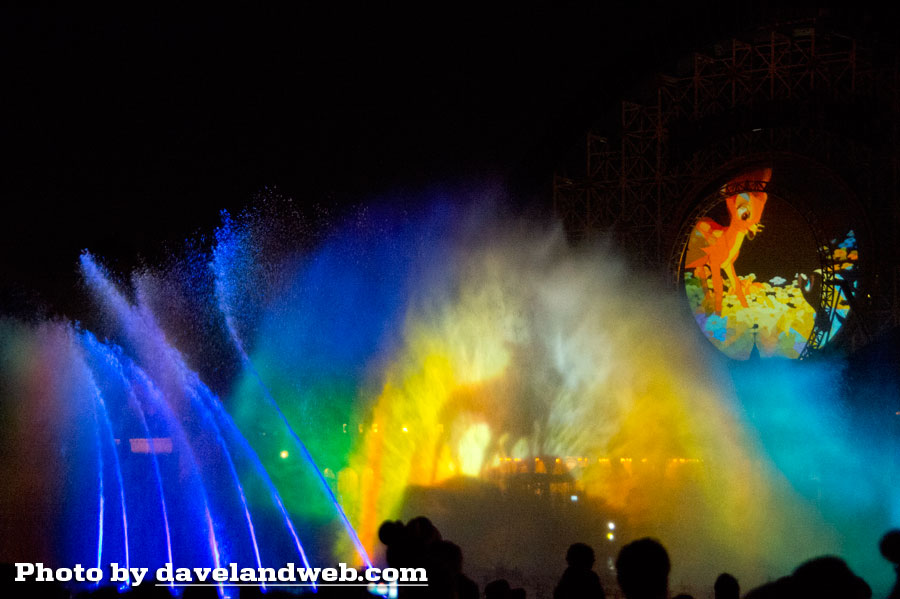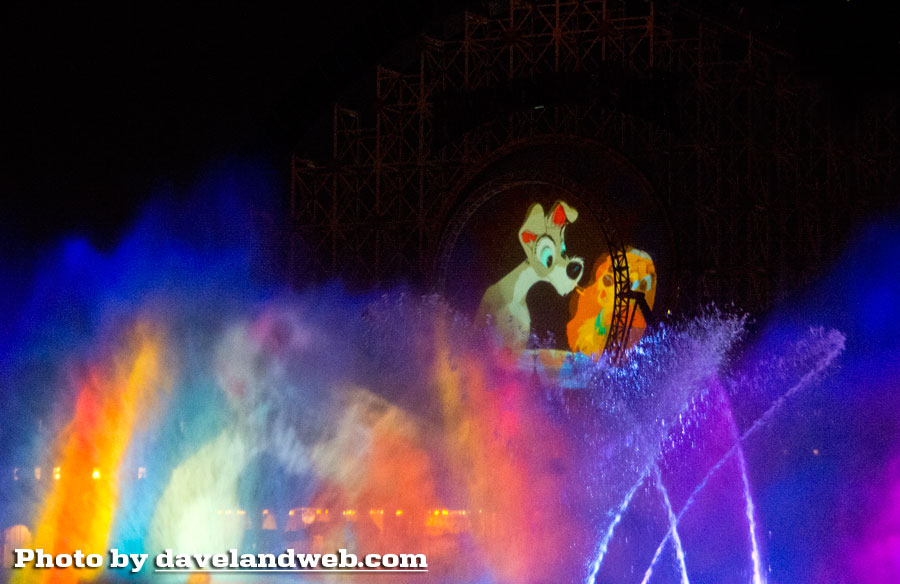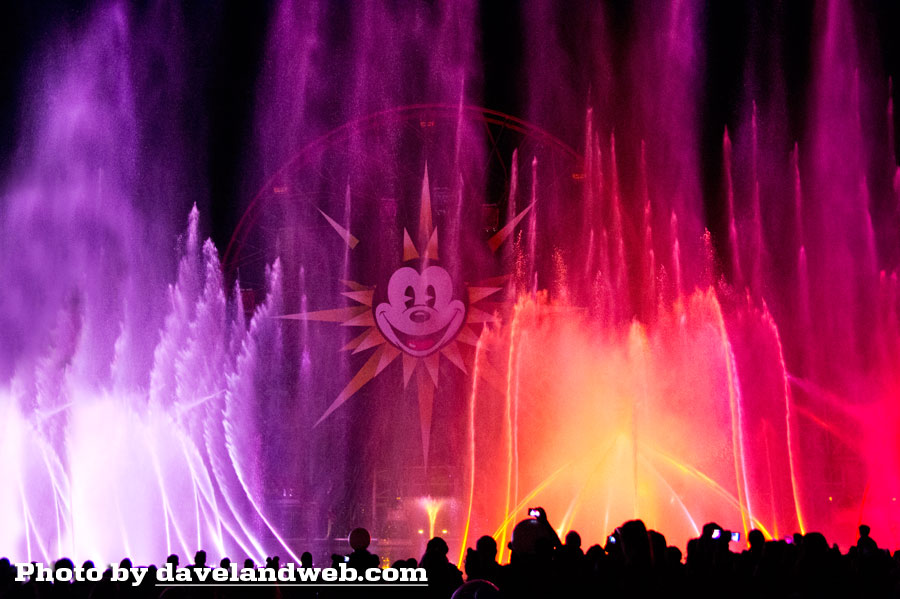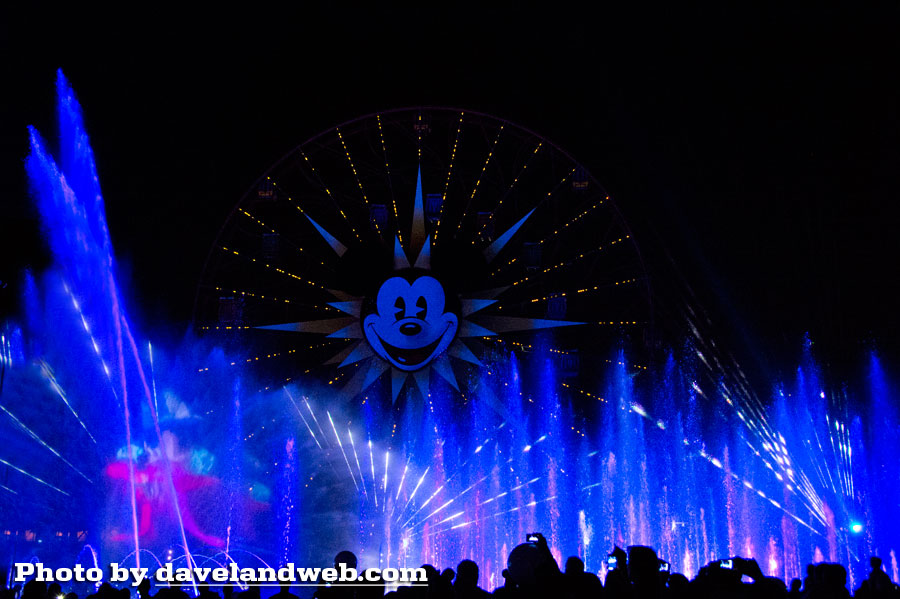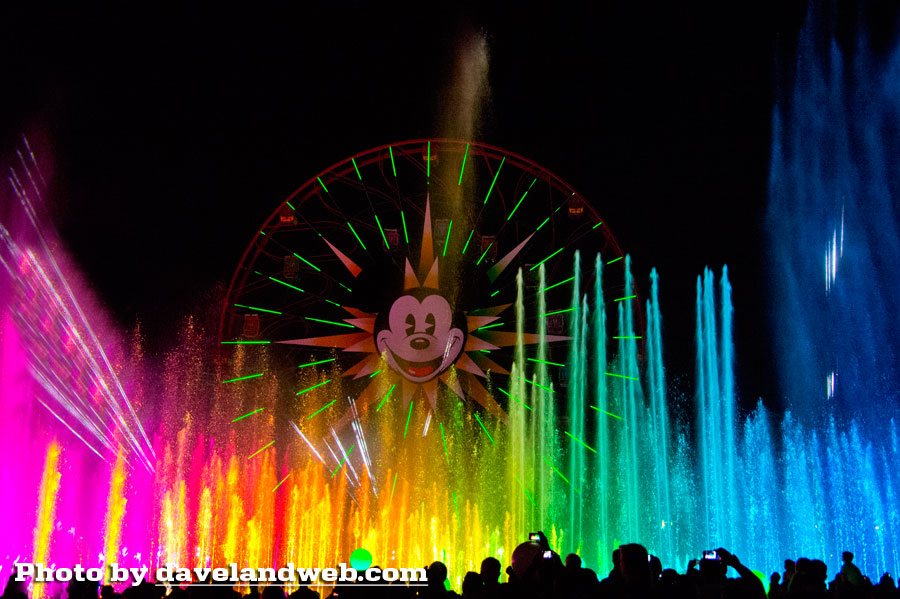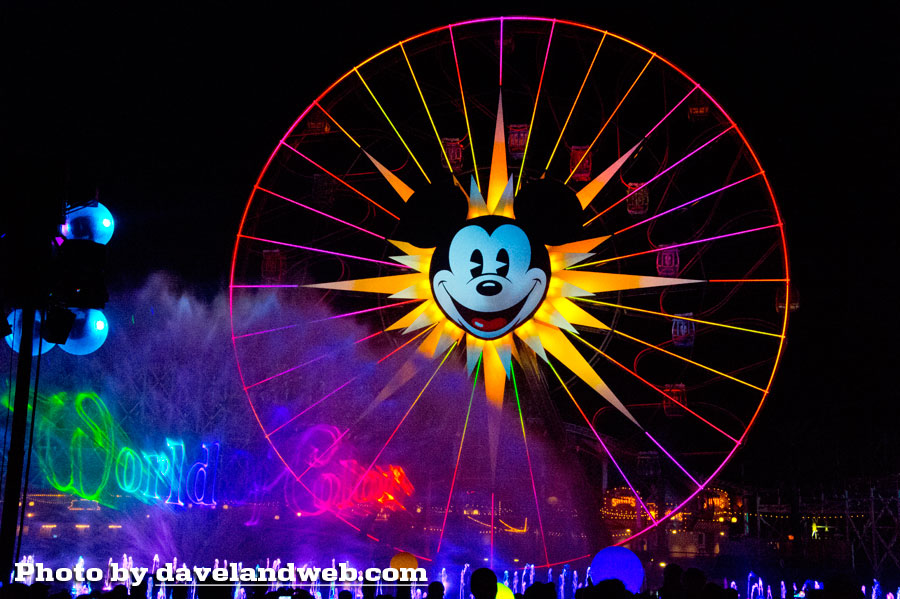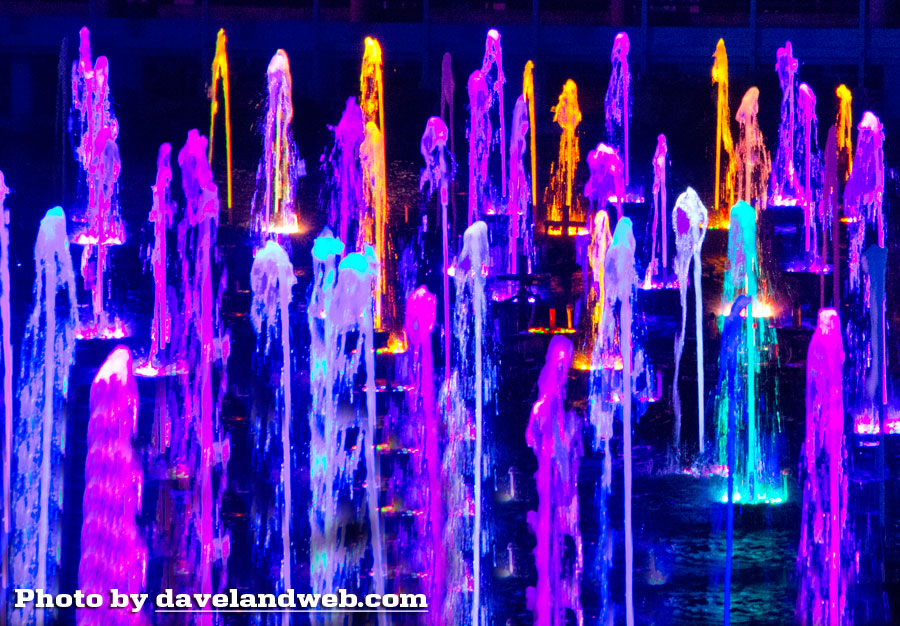 And finally, the long day in the park was over...but that doesn't mean it was time for bed yet. Come back tomorrow to meet me at Trader Sam's!
See more Disney California Adventure World of Color photos on my
World of Color photo web page.