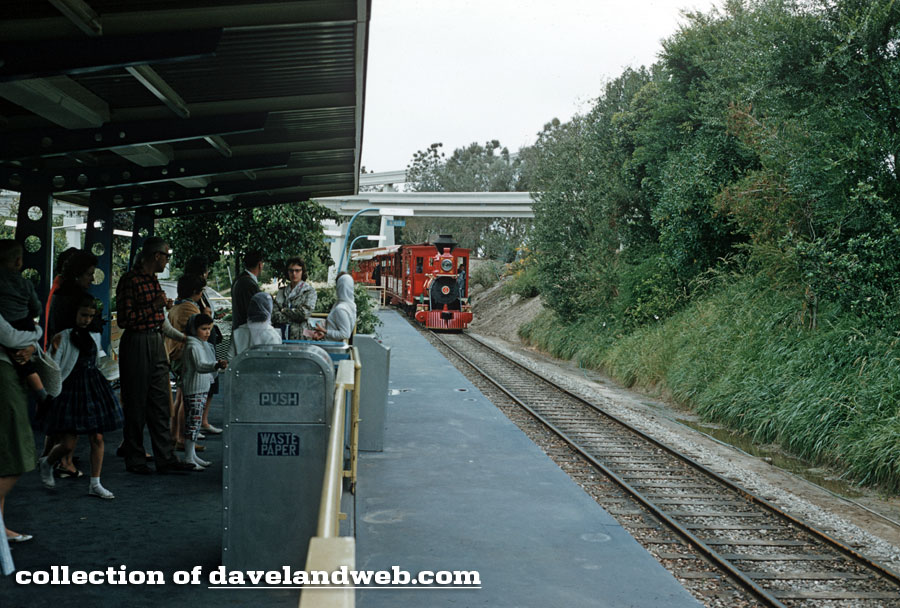 My Tomorrowland Train Station photo collection is sparse; the closest vintage shot I could get was this June 1961 image showing the train pulling into the station. Back to the tour!
TOMORROWLAND STATION

You may be interested to know that the Santa Fe Train we are on is a model of the old steam engines used at the turn of the century, rebuilt and constructed at the Walt Disney Studios in Burbank. There are three complete trains* on our Santa Fe and Disneyland Railroad and each train may make 13,500 round trips yearly accounting for over 15,500 miles. Entering the tunnel ahead we will soon view the highlight of our train trip, the beautiful Grand Canyon Diorama.
*The three trains mentioned were the C.K. Holiday, train #1 which debuted in 1955: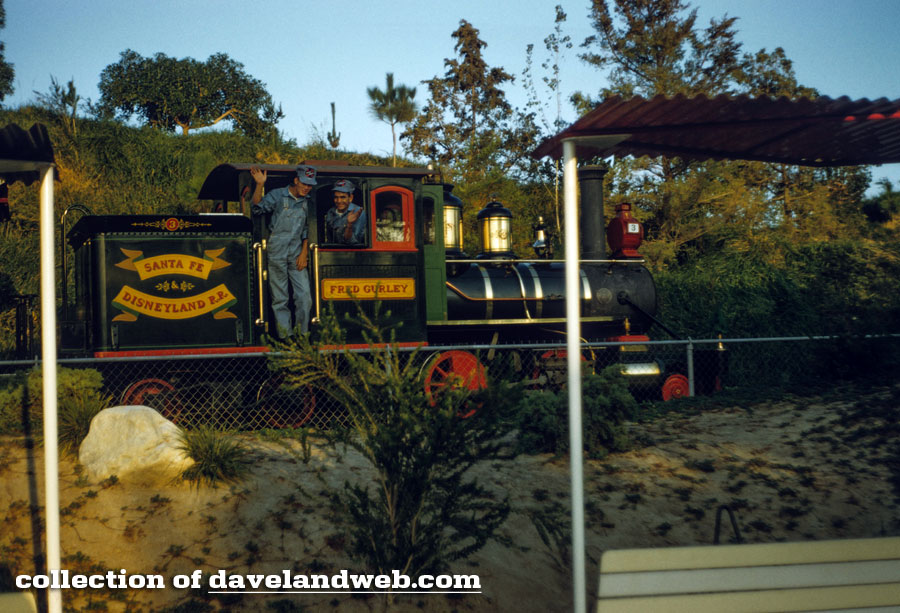 The E.P. Ripley, train #2 which also debuted in 1955: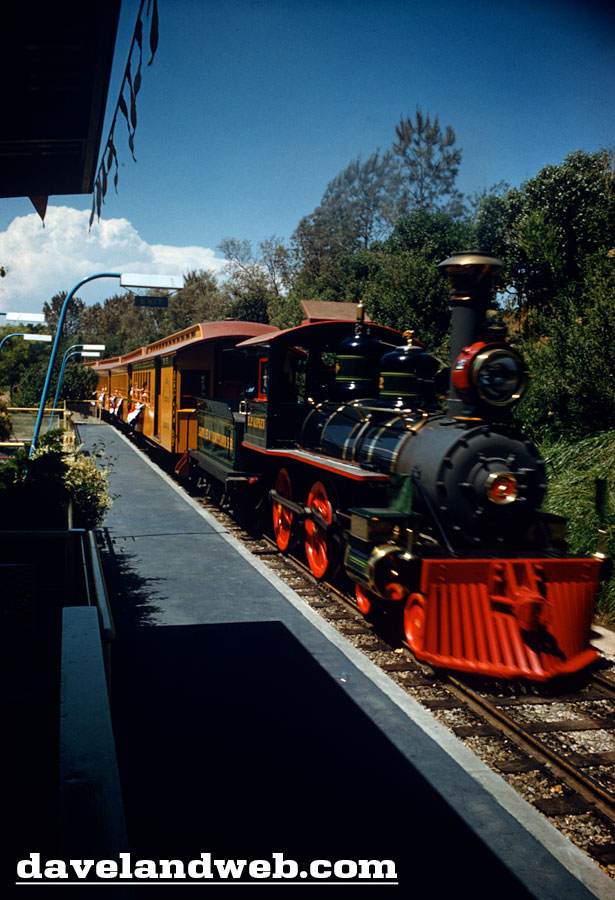 and the Fred Gurley, train #3, which debuted in 1958: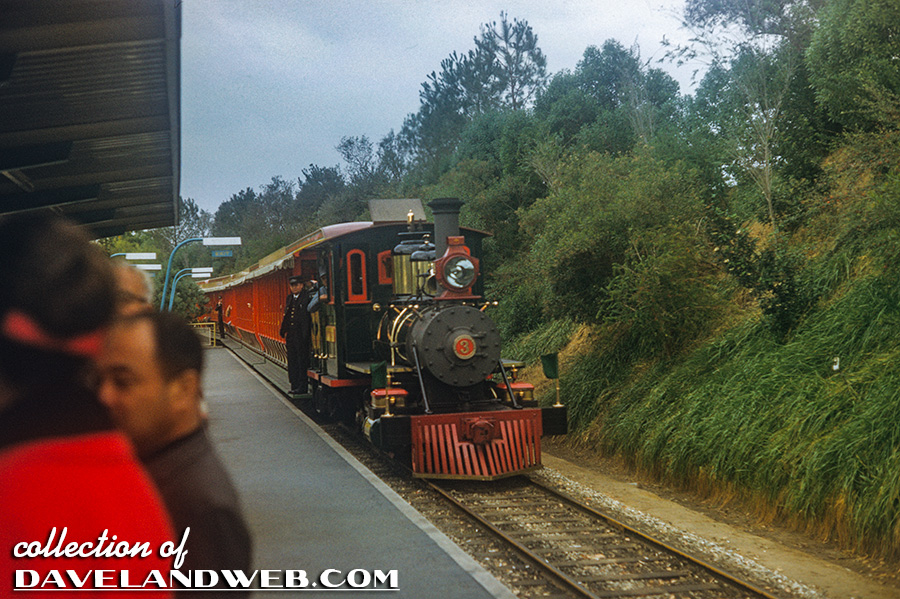 Here's one of the Grand Canyon Passenger car at the Tomorrowland stop: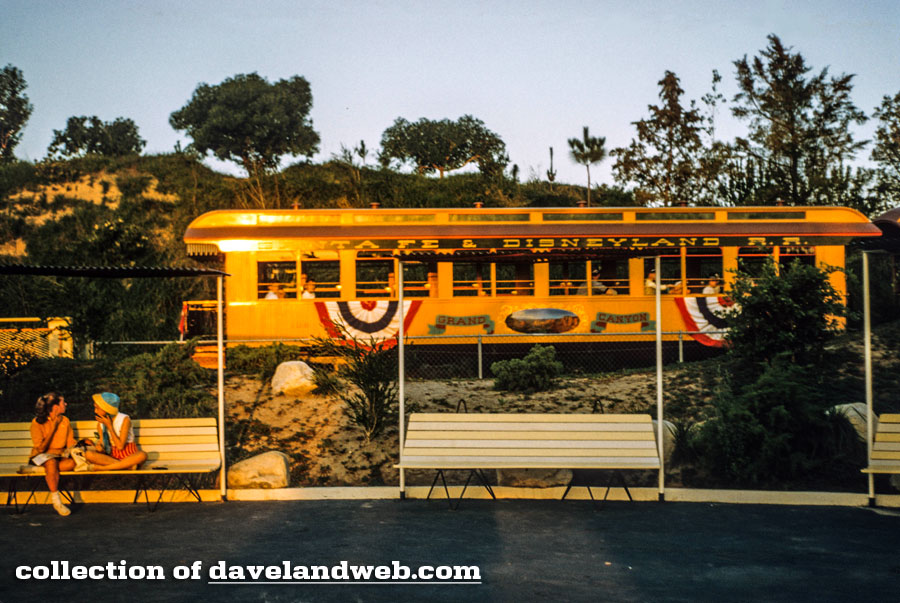 as well as a detailed view: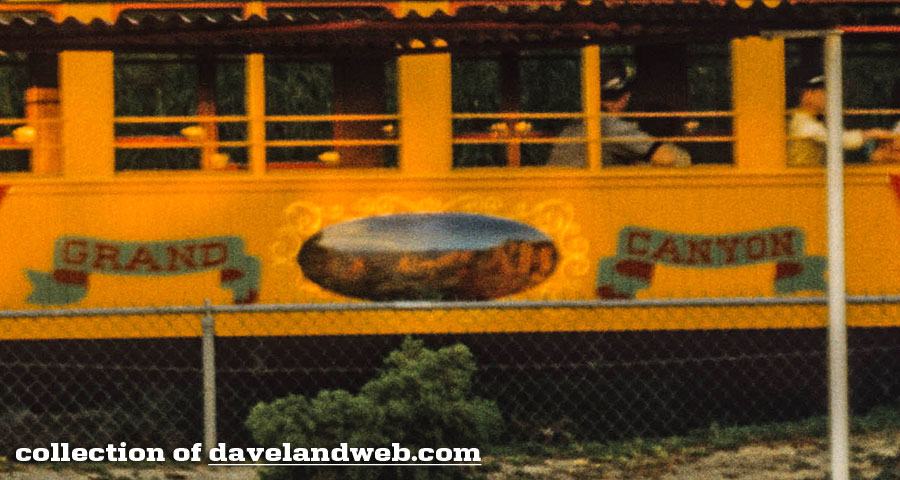 These shots show the official opening of the Grand Canyon Diorama on March 31, 1958: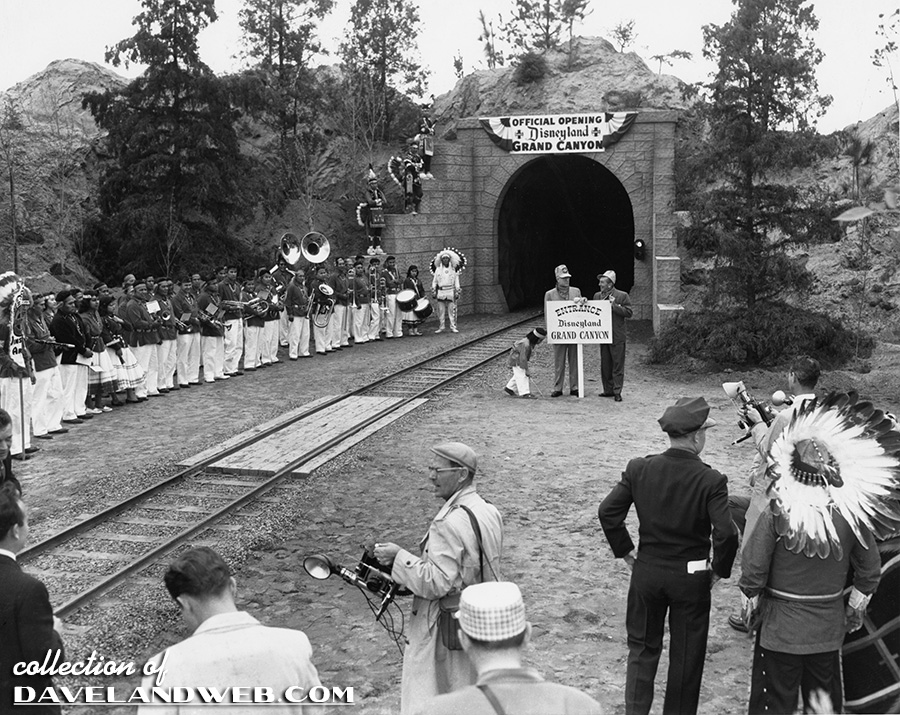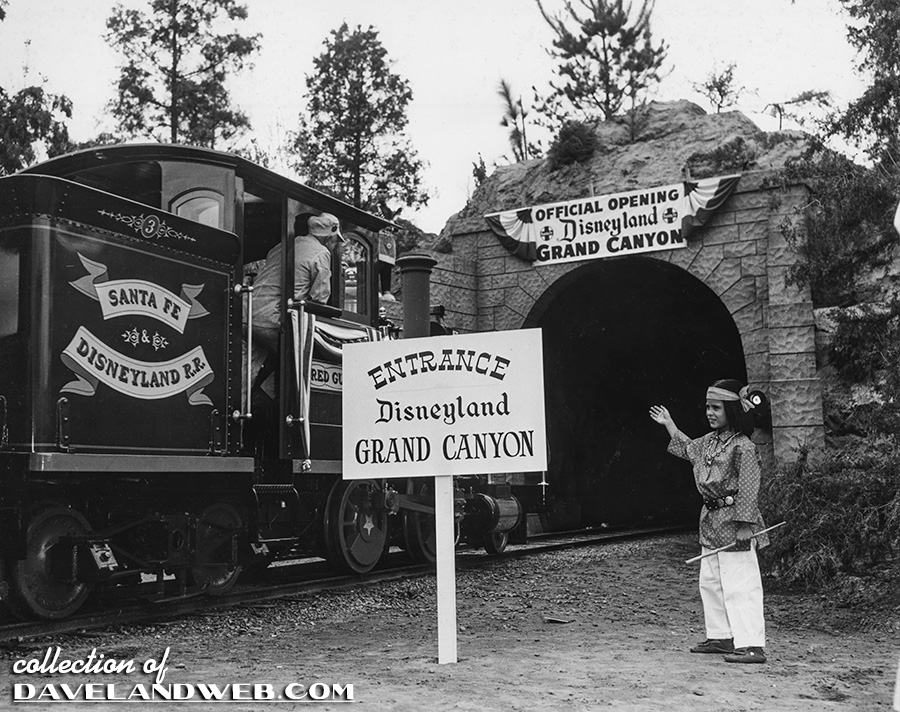 Two vintage images of the Grand Canyon Diorama itself. At this time, the Primeval World wonders had not been added yet.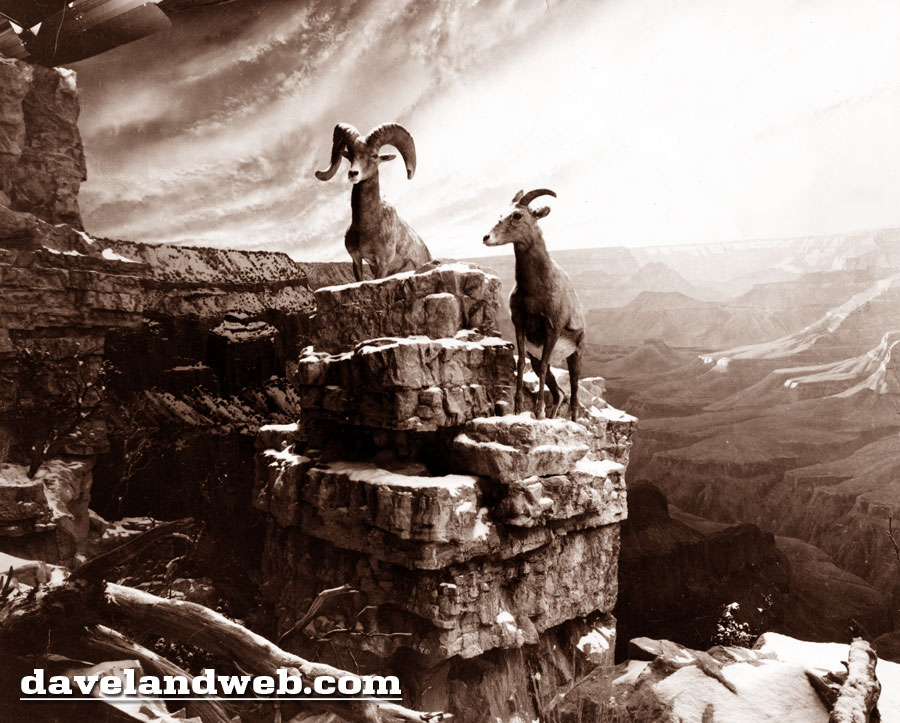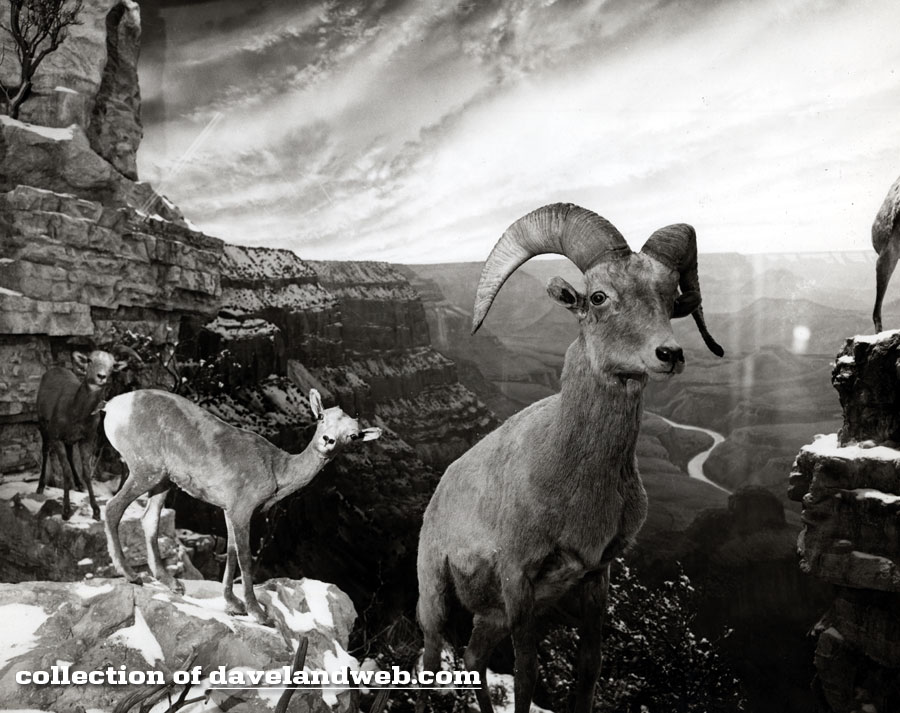 To resume your vintage tour, come back tomorrow and meet us back on Main Street!
See more vintage and current Disneyland Tomorrowland Railroad photos on my
Disneyland Railroad Tomorrowland Station page.